This shop has been compensated by Collective Bias, Inc. and its advertiser. All opinions are mine alone. #KYTrySomethingNew #CollectiveBias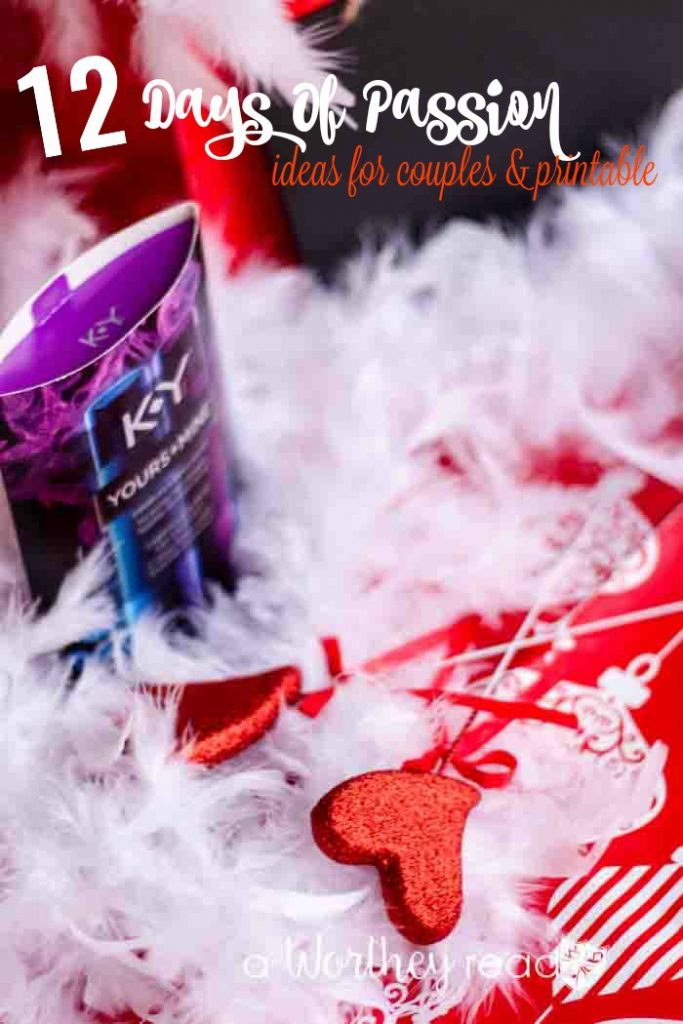 12 Days Of Passion Ideas for Couples & Printable
We've been married for over 15 years. And yes, there are times when the passion is just not there.
Hey, life happens. I'm sure we have all been there. Lately, we have been talking about ways to get the passion back and spend time doing it. With three kids, both working full-time, dog, kids' activities, etc., "we" can easily take a backseat. I recently came across an article where a celebrity recently took a 90-day fast from having "relations" with his wife. He noted during the challenge, instead of focusing on "I'm going to get some," he was able just to spend time with his wife without conditions.
Heck, you could say we have probably already completed this challenge many times over without even calling it a challenge.
Oops.
With the holidays just around the corner, I am giving myself and everyone else out there to remember to take time out for you and your partner. I put together this list of ideas on how you can give a little "boost" to your passion or "drive".
I'm sure many are familiar with the 12 days of Christmas song. Well, instead of singing a song, we're going to put the 12 days of Passion into Action!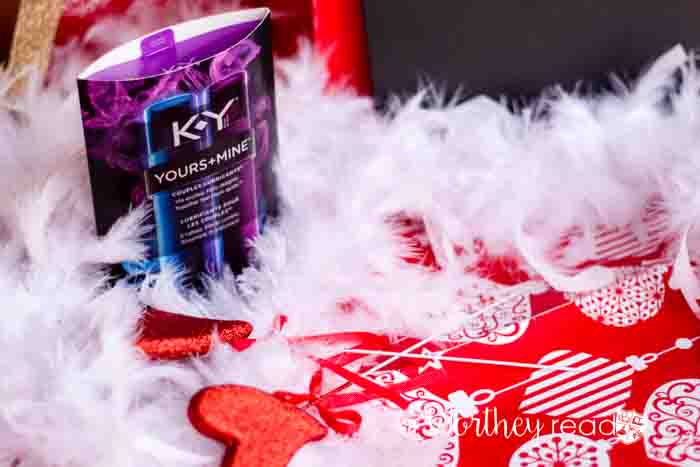 Ideas:
Surprise him with a bubble bath. I'm sure your significant other would love to walk through the door with candles lined up the hallway, soft jazz playing, leading them all the way to the bathroom for a nice soak. And if you're a guy reading this, women appreciate this. Psst, be sure to do something with the kids so that she can enjoy her bath in peace and quiet.
Give her or him peace and quiet. Seriously. If taking the kids out to the movies, the park or over Grandma's for a few hours to give your spouse a few hours of peace and quiet, she will love you forever. I say "she" because 99% of the time, it's the moms who need a break to recharge! And maybe, just maybe, she'll thank you later.
Read together in bed. This may sound boring, but there is nothing sexier than listening to my husband read to me while I lay in his arms.
Give your husband or wife some TLC by pampering them! The holidays is a busy time of year, and a good foot rub massage or back rub can go a long way!
Take a shower. There's something romantic to be said about taking a shower together. Bonus, there's someone in the shower that can clean your back without grabbing the scrubber!
Hang the mistletoe in an obvious place where you both walk by and take advantage of it! Purposely stand under the mistletoe and call your significant other into the room. A total make-out session could happen right there in the living room.
Leave a trail. If your spouse works late at night or leaves the house for a few hours (purposely send them to the store), leave a trail of your freshly, laundered undergarments throughout the house, leading them to you. Tie yourself with a ribbon and a tag that says, "unwrap me to see what you find!"
Breakfast in Bed. Who doesn't love being able to sleep in, only to wake up to the fresh smell of coffee and bacon? Hello!
Put together a collection of their favorite songs (Don't forget to include the song you danced to at your wedding!). It's always a thoughtful notion when you can come up with songs that he enjoys hearing. That's telling your significant other that you are in-tune with what they like.
Purchase something romantic. This could be new lingerie, new cologne, a new pair of knitted boxers. The list is endless with something. But find something that makes you feel attractive, or will make your partner feel downright hot!
Create a scavenger hunt! Spend time writing down a few thoughtful notes of what you appreciate about your partner. Leave them with a clue to where they can find the next note. You could do this idea all at once, leaving the last clue to lead them to where you are hiding. Or you could do this idea of a period of the 12 days.
Make Ice-Cream Sundaes or his/her favorite dessert. Or go out for a night on the town and stop by your favorite place to have dessert.
Create a photo album for his eyes only. You could send one picture to his cell phone every day. Just be careful that you leave a little for the imagination.
Send him or her a text message every day telling them which you love about them. Sometimes when you have been married for a time, you get distracted by life and can take your love for granted.
Make him or her a love basket. In the love basket, write at least three things you love about him, include 12 Days of Passion Ideas for Coupons, some chocolate and of course, K-Y® Yours+Mine® Couples Lubricants® as a gentle reminder that the passion is still alive!
My husband and I are pretty open to ideas that will continue to keep our passion alive. As a mother of three boys, I need all the supplies I can get in my corner. We tried the K-Y® Yours+Mine® Couples Lubricants®, and we were pretty pleased with results.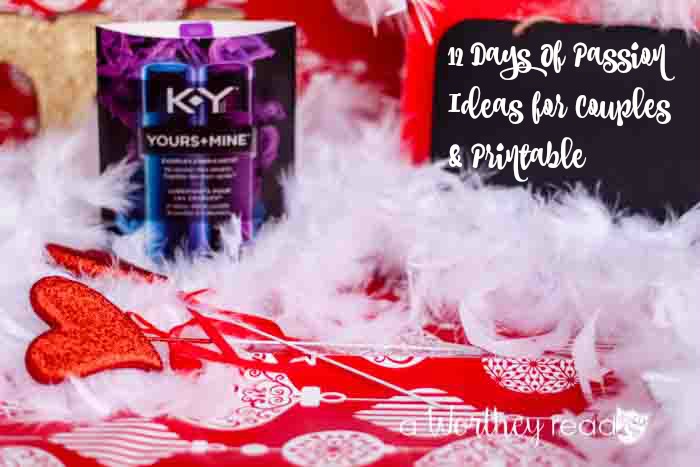 I stopped by my local Walmart to purchase the K-Y® Yours+Mine® Couples Lubricants®. I was able to find a $2.00 off coupon, found here.
I was able to find K-Y® products in the Health section of Walmart, by the Pharmacy.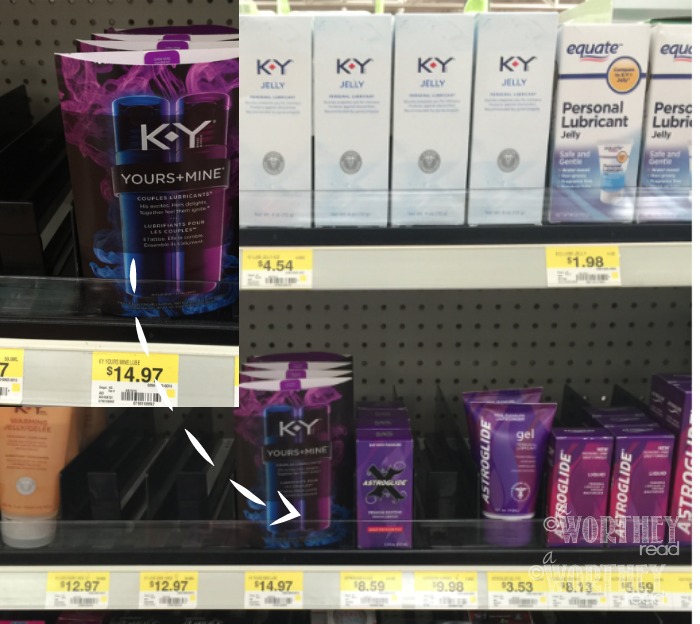 I took all of these ideas and placed them into a coupon booklet.
You can download your copy of the 12 Days of Passion Ideas for Coupons here. Get more information about K-Y® Yours+Mine® Couples Lubricants® and also find #KYTrySomethingNew ideas.
What are some things you do to "connect" or light the passion in your love life? Is there anything on this list I have missed? Have you tried any K-Y® products before, specifically K-Y® Yours+Mine® Couples Lubricants®?
I would love to hear what fuels your fire with your significant other! Leave me a comment below!