Here's a roundup of the best dressing and stuffing recipes to try for Thanksgiving.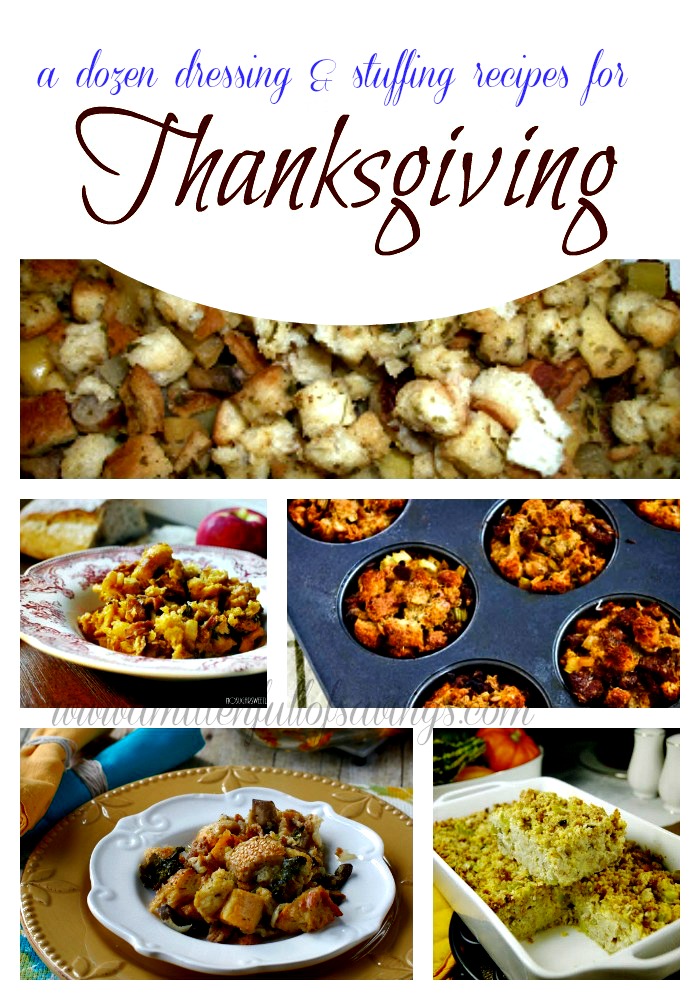 12 Dressing & Stuffing Recipes for Thanksgiving
With Thanksgiving just around the corner, I've put together several different ideas that you can try to spruce up your stuffing or dressing recipe! One of our favorite dressing recipes and popular here on the blog is our Cornbread Dressing recipe! And did I mention it's pretty easy to make?? Yes, be sure to check it out and add it to your family's Thanksgiving dinner this year.
Check out some of the best recipes for Dressing and Stuffing ideas you can try: