4 Reasons To Use A Baby Monitor For Your Child With Autism
When you think about who uses a baby monitor it is natural to assume only parents with newborn babies or toddlers use them, right? However, if you think about "why" it boils down to this. Parents and caregivers rely on baby monitors to check in on those in need of close and constant supervision. Now, using a broader application it is easy, and understandable to view a baby monitor in a whole new way. In regards to parents with children with special needs in general, and specifically parents with children on the autism spectrum the baby monitor becomes an essential and incredibly helpful tool for everyday use.
True, like most first time parents we had one when our boys were little. It was reassuring to have the ability check in on them without venturing into their room and possibly waking them up.
However, below I giving you a few other great reasons why a parent may use a baby monitor.
Autism.
If you're not familiar with what Autism is, I'll give you a brief run-down. Autism is a disorder in the development of a person's social and communication skills. You can read about signs and symptoms of Autism here to help you become more familiarized with it.
No, maybe every parent with child on the Autism spectrum may need to use this monitor, but it can come in handy for several reasons:
If your son or daughter is prone to hurting themselves, you need a monitor. This will allow you to keep a watchful eye on your child during those times when they're are alone, playing with other children or taking a nap. Using a baby monitor is ideal for those moments when your child is restless, fidgety and cannot sleep.
Do you have a wanderer? We all know being a parent is a tough job and it is impossible to be everywhere at once. But using a baby monitor to keep tabs on them when they are in the same room as you is challenging, But it's doubly critical to watch them when they wander off. Yes, let's face it, Autism Parents have to extra vigilant. So it is extra nice to know that even when our curious Georges and Georgettes slip under our radar we got an extra pair of eyes to help us out, and having a baby monitor such as an Ayden Baby Video Monitor, would come in handy.
Seizures. Many children on the autism spectrum and in general, may suffer from seizures. Years ago, I remember playing at a friend's house and she had a seizure while we were playing with our dolls. Her mom was always close by but still it was a scary experience for everyone. It's scary to think of this happening at night while you are sleep, and your child is in another room. A mom with a child on the spectrum recently shared with me how they use a baby monitor for this exact reason. Their daughter is prone to seizures at night, and this little gem is a huge blessing.
Non-verbal. If your child is non-verbal, having a baby video monitor is a great tool for caregivers while you are not in the room. Also, many non-verbal children suffer at the hands of other kids simply because non-verbals lack the capacity to inform adults and parents about abusive playmates or caregivers. Positioning a video monitor in the common area, play room or on a stand overlooking the backyard is a great way to keep a careful watch on what's going on while you are away from the home.
These are just a few reasons why I believe it's important for parents with special needs children, both on and off the autism spectrum, to use a video monitor. Overall, it gives you peace of mind. As parents we want to give our children the best care we can give them and having the ability to observe their activities when they are in trouble and need our assistance enables us to be there when they need us most. Plus, having a baby monitor allows you to get more done. If you need to make a trip to the basement to fold laundry or take a nice hot bubble bath, stepping away is now possible. You will discover the many advantages of having a state-of-the-art device, like the Ayden Baby Video Monitor. There are gadgets and then they are good gadgets. This one in super good.
We all know seeing is believing but under the watchful eye of the Levana Ayden Baby Video Monitor you will see more and worry less, and that's exactly how it should be.
Here are some of the features and specs I like about this particular video monitor:
The Parent-Friendly Controls
48- Hour Battery Life in PEEP mode (Power-on/off Energy Efficient Picture)
15FT Night Vision
750FT ClearVu® digital signal.
Talk to Baby™ two-way intercom
Invisible Night Vision LEDS
Digital and Wireless ( no cords!!!)
Hi-res 4.3" LCD screens
Can expand up to Four Cameras
A little about Levana. They launched the first-ever wireless handheld baby video monitor in 2002. They are committed to giving Parents and MOMS the state-of-the-art features and assurance to do more! This month, we are partnering with Levana to bring awareness to their "Do More Knowing Your Child Is Safe" campaign. This includes a giveaway, where you could win your own Ayden Baby Video Monitor.
See below for all of the giveaway information!!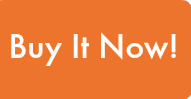 Loved this review and tips? Head over and buy it now.
Can you see how beneficial it is to have a baby monitor for your baby or child with special needs? Do you have one? How do you use it in your home? Leave me a comment and let me know below!
This is a sponsored conversation written by me on behalf of Levana. The opinions and text are all mine.