Thinking about getting a new car? Here's a few reasons why you should consider a Mitsubishi Lancer GT-  6 Reasons to LOVE A Mitsubishi Lancer GT

6 Reasons to LOVE A Mitsubishi Lancer GT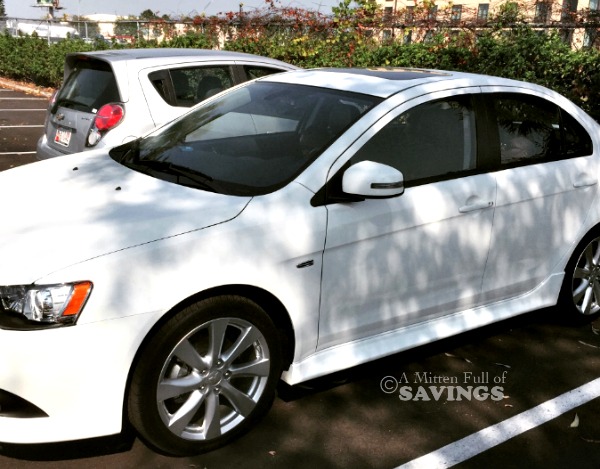 What's better than fun in the sun and driving a fun car?
The answer to that question is not in the telling but in the experience. Recently, during a mini-vacay to Orlando I enjoyed test driving the all new 2015 Mitsubishi Lancer GT. Now, this was my first time driving a Mitsubishi and guess what? I liked it. Over the years I have heard good things from friends and a few family members about Mitsubishi cars, so I was plenty excited to be actually driving one myself.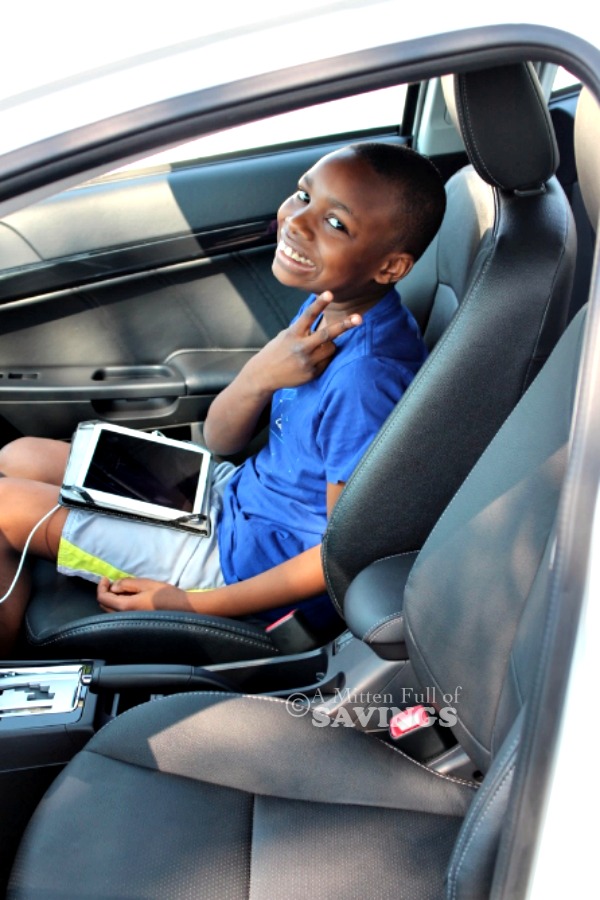 Atheistically pleasing and then some
One characteristic about Mitsubishi cars I have noticed over the years is they are very nice to look at. Even though historically I'd never driven one, I always admired their stylishness. But, after spending some quality time in the comfortable driver's seat I now know Mitsubishi's are much more than just a handsome face. Yet, here pretty is as pretty does isn't the whole story, there is a lot of additional traits that'll win you over.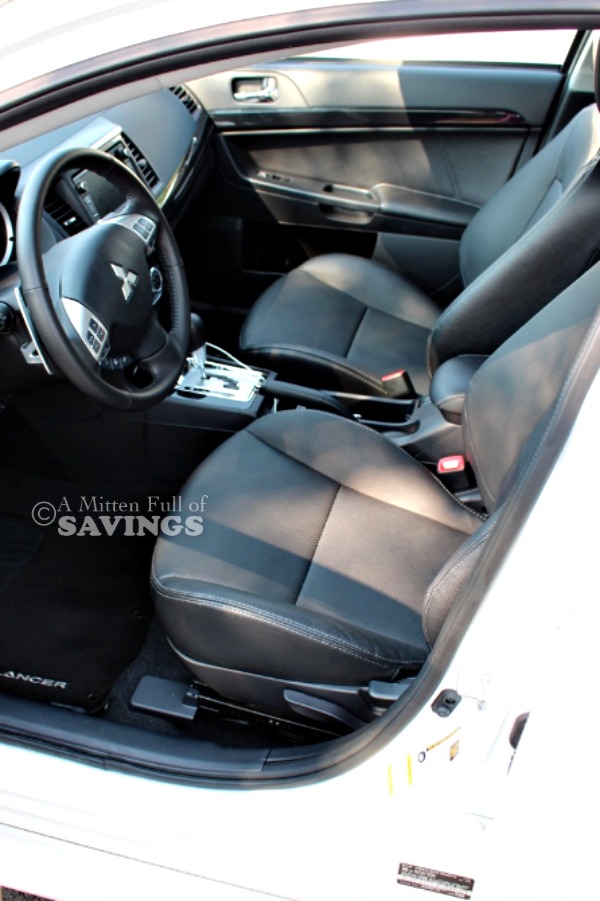 There's gold in that there gas tank
And with the price of gas, gold is an apt metaphor for the expensive liquid stuff. The gas mileage on a Mitsubishi Lancer GT gets: 26/30 MPG. Not too shabby if you ask me. Which makes this a great vehicle pick for anyone who wants to get more out of visits to the gas pump.
The size of the Lancer GT is great too. I was easily able to maneuver in and out traffic, this is a very nimble vehicle. No worries. It is also the perfect size car for someone who is single or maybe a couple with small children. This isn't a car for large families or very tall people. I am 5'11" and I was very comfortable behind the wheel and that is saying something because I have long legs and little patience for discomfort.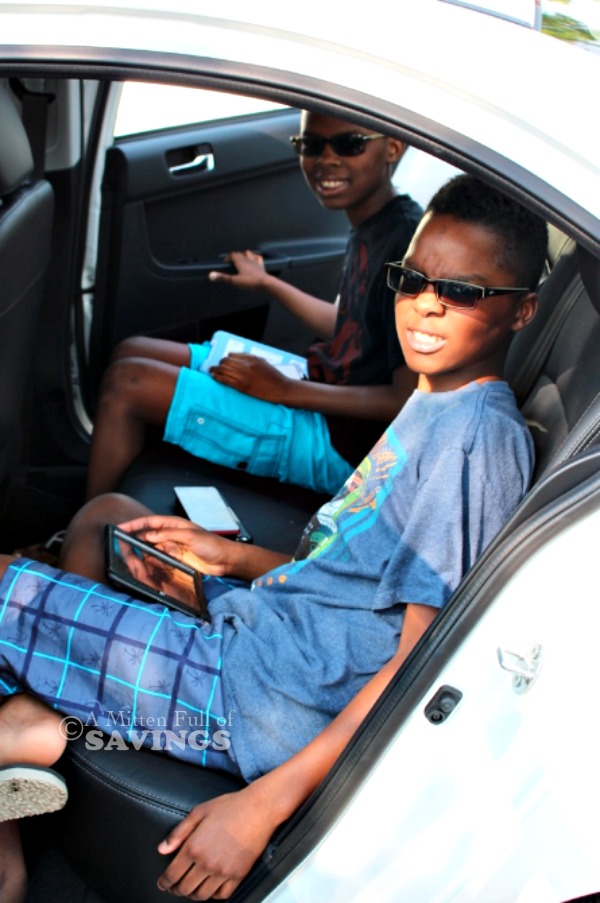 The Lancer  GT although technically seats five, but if those five passengers were all adult males let's hope for a short trip. My boys who are 12 (twins) and my youngest  (9) were a bit dismayed by the absence of leg room in the back seat.
I would only recommend this car to families with small children, or as a starter vehicle. This car is perfect for a single, couple, or a small family. When my boys were younger, we used to deal with the issue of them trying to escape from the car. Thankfully, all newer models have child safety locks.
Speaking from an Autism point of view, if you have a child that doesn't do well sitting in a car, this car may not work for you. Due to the Lancer being on the smaller end, your child will be in a more confined space. And if he/she is one that will take off their seat belt and try to get into the front seat, this may not work out for you as well. However, if your child is past this stage and will keep their seat belt on, then this option is back on the table.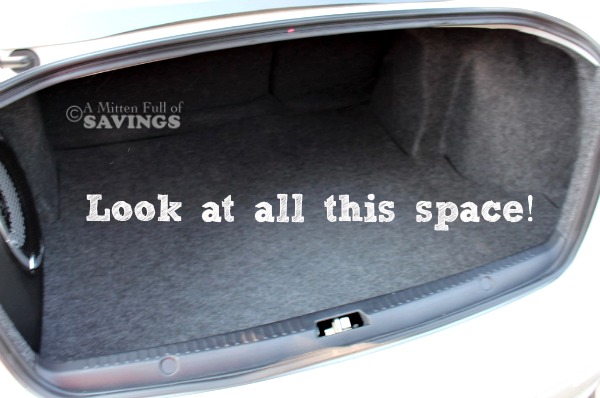 Also regarding storage, the rear seats have a 60/40 split folding system which provides some extra storage when you need it.
Winner of an IIHS Top Safety Pick for 2015…
The Lancer GT is a great budget-friendly car. It is priced around $20,595 and has a lot of safety features. It has seven standard airbags including a driver's knee airbag. It also has a nice rear view camera, which for someone with kids running around, I recommend. And with the technologically savvy  clear 6.1" touch display audible system w/rear view viewing keeps your ears smiling and an eye on what's behind you.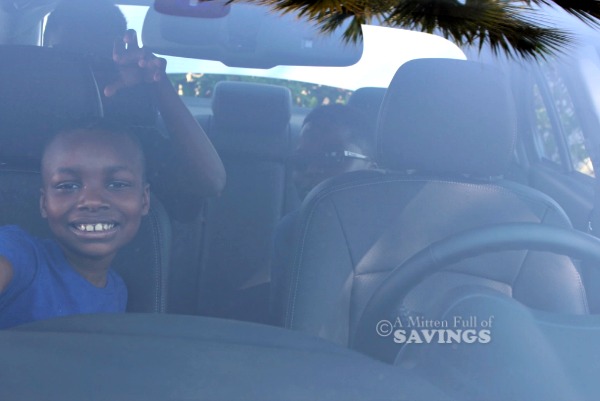 Finally, a warranty worth its salt
Plus, the Mitsubishi Lancer GT comes with a rock solid warranty. What Lancer owners get is a 10-year/100,000 mile Powertrain Limited Warranty3. Mitsubishi also provides a 5-year/60,000-mile fully transferable New Vehicle Limited Warranty, a 7-year/100,000-mile Anti-Corrosion/Perforation Limited Warranty and 5 years/unlimited miles Roadside Assistance. Lancer Ralliart/Evolution drivers get the confidence and peace of mind that comes with a transferrable 5-year/60,000-mile Powertrain Limited Warranty and a transferable New Vehicle Limited Warranty of 3-years/36,000 miles.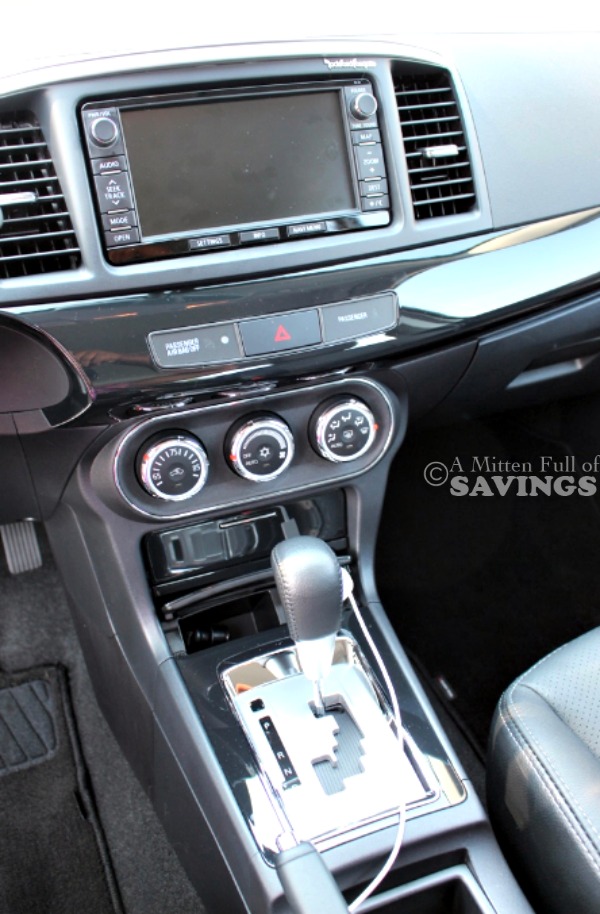 The Lancer GT has a lot going for it in the beauty and brains department
The good thing about the Lancer GT is it has a lot of good things going for it. This is a car that covers the basics very well. It gets pretty good gas mileage, is roomy and comfortable, but not a car for large families or larger bodies. The Lancer GT has great safety features and a reliable far reaching warranty. And for the 7th consecutive time in a row the Lancer is a top safety pick. Yes, finding your lane just got safer. And when you add the unique All Wheel Control control system and your ensured it'll be a joy to drive.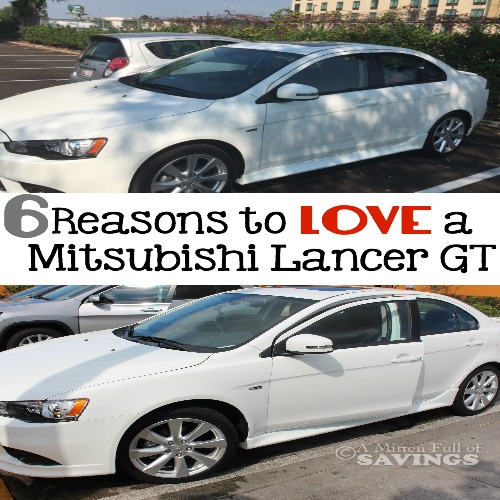 Want to read more about the new 2015 Mitsubishi Lancer GT? Visit mitsubishi.com.
Disclaimer: I received complimentary use of the Mitsubishi Lancer GT to facilitate this car review. However, all thoughts and opinions are original work and 100% my own.