Parents of Special Needs Students: 7 Tips for Dealing with Back to School Anxiety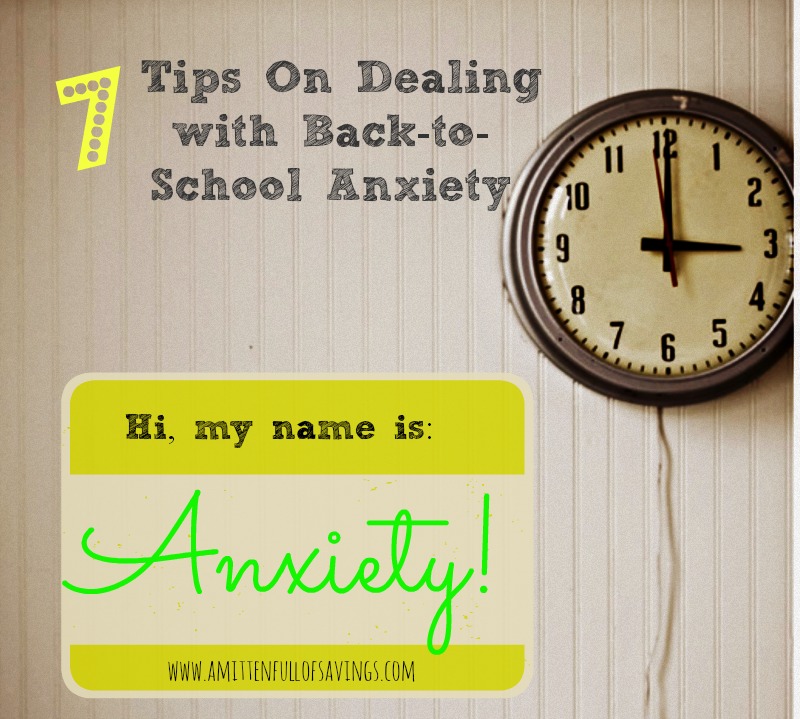 Are you the parent of a special needs child? If so, you may know how anxious your child can become at the start of a new school year. The new faces and new routines can be stressful for children with special needs, as it takes them out of the comfort zone they had come to know and expect over the previous year. This year, ease into the new school year with less stress and anxiety when you give the tips below a try.
This year we had a double whammy! Not only dealing with the regular anxiety and going back to school, but also for the twins transitioning to a new school. I have tips posted about our successful transition and how you can apply those to yours, posted here!
You will see that with a little preparation and a few special steps, you can create a back to school environment that is conducive to your child's learning and success. Take a look!
7 Tips for Dealing with Back to School Anxiety:
1. Create a back to school photo book.(another name for this is a social story)
Visit the school and take photos of the building, front office, principal, classroom, cafeteria, restrooms, and other important areas and people. Assemble the photos in a fun and colorful back to school book. Label each photo. Now, your child has a helpful visual tool he can flip through to make himself familiar with the people and places in his learning environment.

2. Be involved.
You are in charge of your child's needs and should not let anyone talk you into anything you are not comfortable with. Make sure you are an open communicator with the teachers, staff, and principal of the building. Keep important numbers in an easy to find place and touch base often so you can stay abreast of any issues as they occur. When your child knows you are always in his corner, he is sure to thrive.
3. Begin planning well in advance.
Don't wait until the week before school starts to begin prepping your child for the new year. Start several weeks to a month in advance. It is wise to start gathering supplies together, talking about the new school year, meeting teachers, meeting new friends, etc. That way when the year starts, it will all feel like second nature.
4. Keep important records available.
Form an easy to grab file that includes your child's IEP (plus additional copies) as well as current medical records, notes and report cards from the previous year, and any other tangible reports that may be needed during the current year. You will avoid a great deal of stress and be able to best support your child if you keep this information available and ready.
5. Create a routine picture map.
Take photos of your child waking up, eating breakfast, getting in the car, etc. so you can then create a routine picture map. Assemble the pictures into a to do list your child can follow each day. This way, they have a visual map of their daily routine and always know what step is coming next.
6. Schedule a back to school check up.
Visiting your child's doctor before the year starts can make sure any issues are addressed and your child can enjoy a strong start. This is also a great time to get any records you need as well as a time for your child to express any concerns in the presence of a professional. Your doctor will be able to offer tons of support.
7. Celebrate small victories.
Those first few weeks of school, celebrate all of the small victories. Let your child know how proud you are of his hard work and bravery as he dives into a new experience. Your love and support will be vital to their success, so don't be afraid to dish it out in large amounts.
Back to school time doesn't have to be one filled with anxiety. It can be in fact a time of celebration and wonderful discovery! Give these tips a try and see what a difference they can make to your child's back to school experience. Good luck!