"This post was sponsored by Nintendo as part of an Influencer Activation for Influence Central. I received complimentary products to facilitate my review."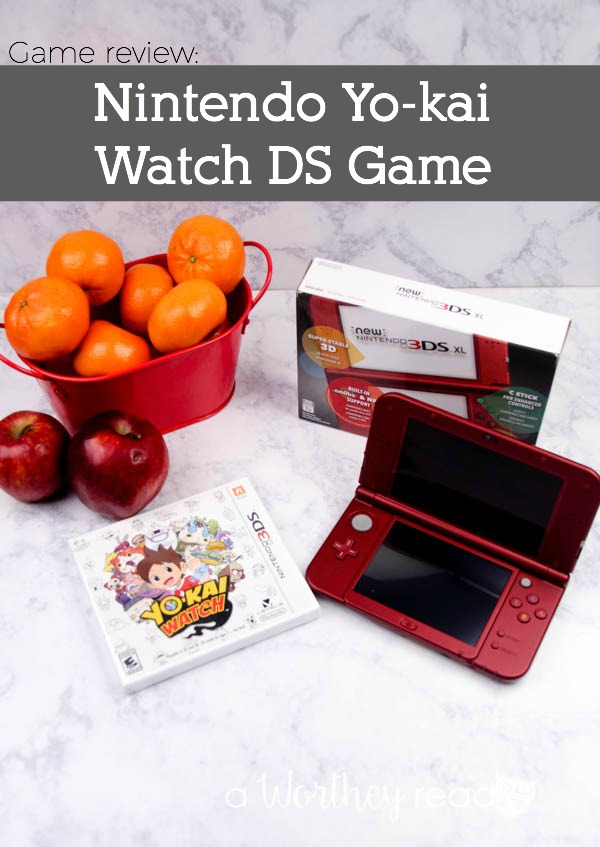 Review: Nintendo Yo-kai Watch DS Game
I have some pretty fond memories of my childhood. Of course, it was a lot different than what kids experience, and you know what? I wouldn't trade my own experiences for anything in the world. When I was a kid, I remember long days of playing outside until the sun went down, or meeting up with other neighborhood kids and spending hours engaging in all sorts of sheningans. These days there are a lot of kids who would rather stay inside rather than doing outside the outside thing, they're content plopping themselves right in front of a computer or t.v. screen while the world of fun outside passes them by. It is a shame that not many kids (mine included) would rather not spend the day doing all of the cool things I did as a kid, they have all of the latest and greatest gadgets and gaming systems at their disposal, and in some ways I sure don't blame them.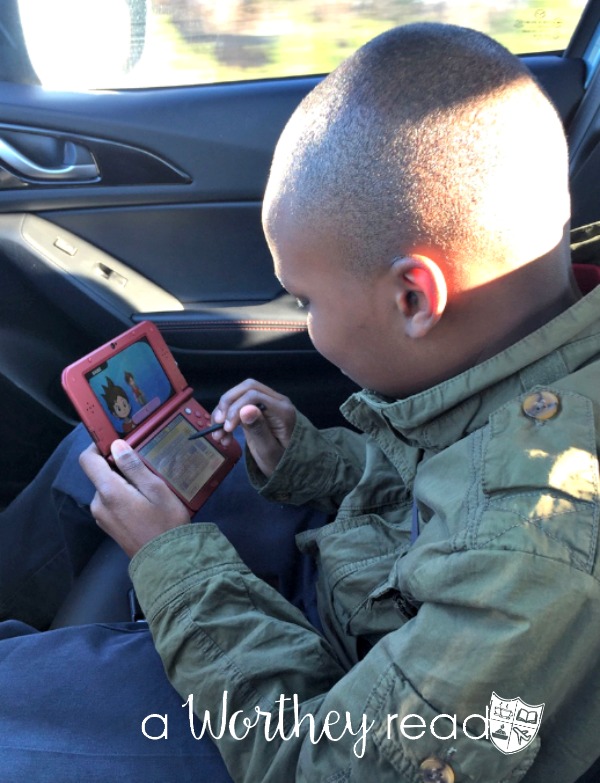 Especially if they have Nintendo brand games; Nintendo was always my favorite gaming system of choice during the rare times I played video games during my own childhood. Zayd'n is also a lover of Nintendo and his love is reflected in his choice of gaming system, the Nintendo 3DS XL. It's a newer system but he's found countless hours of joy while playing it and navigating the new system. He also loves the games that we've gotten him and is hooked on his new favorite Yo-Kai Watch.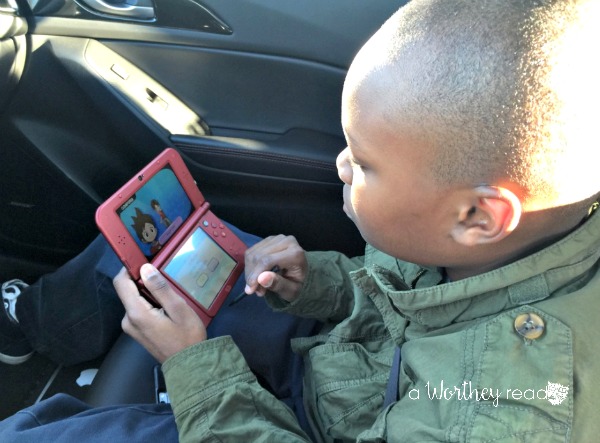 Available to the masses now, you can purchase this game of adventure and mischief online or wherever video games are sold for $39.99. Your gamer will love discovering the hidden world of Yo-Kai. The story follows the main character, Nate, who is just your average kid out collecting bugs for a school project. Instead of bugs, Nate discovers a Yo-Kai named Whisper who is locked within a Crank-a-Kai machine. As a gift for saving him from the machine, Whisper awards Nate with a Yo-Kai Watch, a device that enables the boy to see Yo-Kai; these creatures are normally invisible to the human eye. Nate then using the watch to begin investigating mysteries around town that he is certain are due to Yo-Kai causing mischief.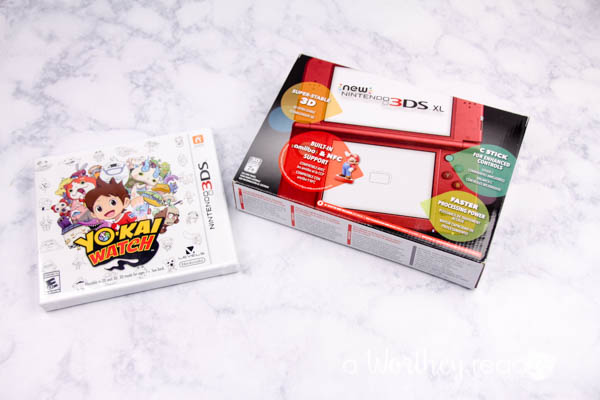 With the help of his Yo-Kai Watch, Nate can track down this trouble making Yo-Kai and goes to work trying to convince them to give up their mischievous ways! On his journey, he'll run into lots of trouble starting Yo-Kai as well as his best friends, Katie, Eddie and Bear. As you go about adventuring the town and tracking down Yo-Kai, you'll soon find that sinister forces are lurking around Springdale, and it's up to you to assemble a team of strong Yo-Kai to help protect the town!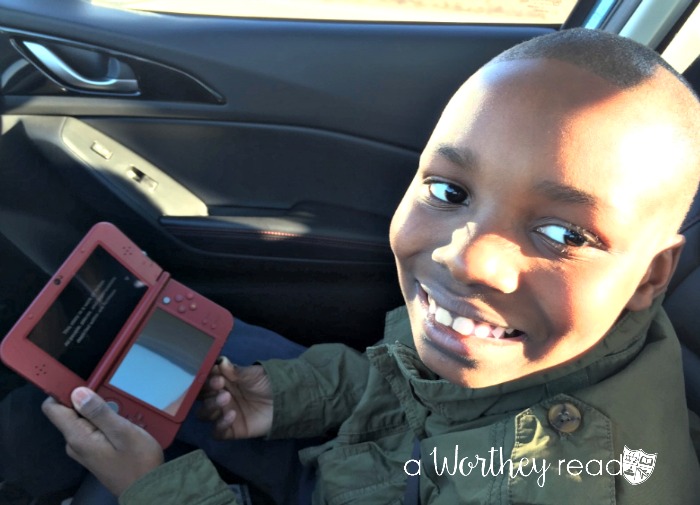 Be sure to connect with Nintendo's Yo-Kai Watch on their social media pages like Twitter|Instagram and never miss the latest news and updates!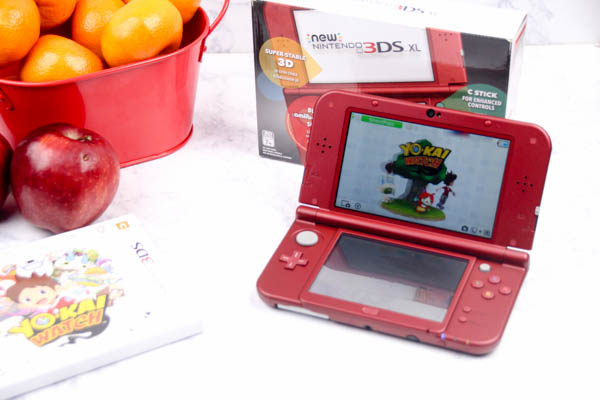 Before you go, enter for your chance to win a Nintendo Yo-Kai Watch.