Our Blueberry Cheesecake Popsicles are a great frozen treat to beat any heat, plus they are easy to make and delicious.
Perfect for any occasion, our homemade popsicles using fresh fruit and a NILLA Wafer Crumble, are a fun treat for kids and adults!
Get the recipe below for our Blueberry Cheesecake Popsicles.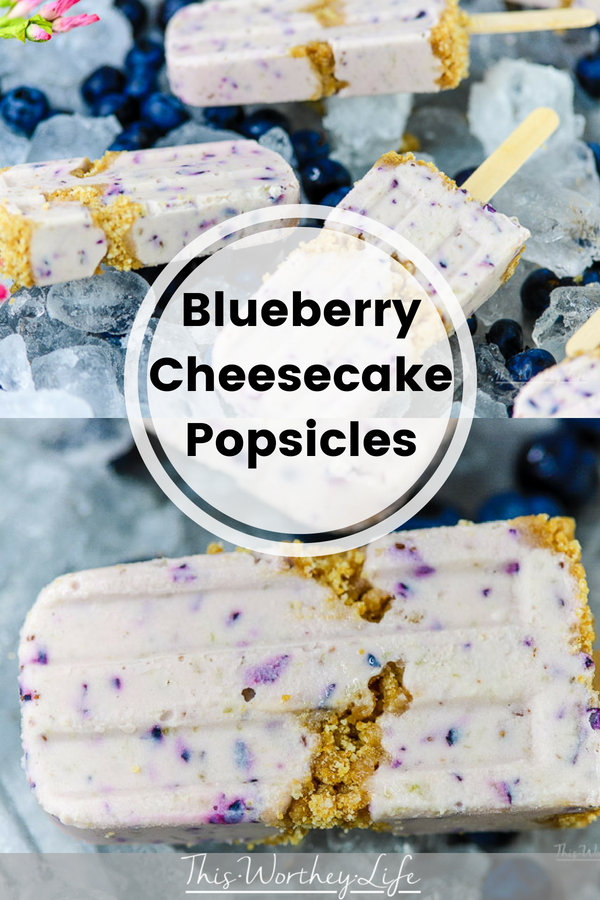 Blueberry Cheesecake Popsicles
With the heat rising, finding ways to keep cool is on the top of my agenda.
As parents, we are always looking for ways to put a twist on our boys' favorite snacks. I also look for ways to keep them busy with our teen summer bucket list, refilling the pantry with their favorite snacks is also on my list of things mom must do.
This is one cheesecake popsicle to serve all summer long, even at your upcoming 4th of July party!
We love Nabisco cookies and crackers, including their NILLA Wafers.
We eat them plain with a glass of milk, or in some type of snack bite, banana pudding, and NOW in our Blueberry Cheesecake Popsicles.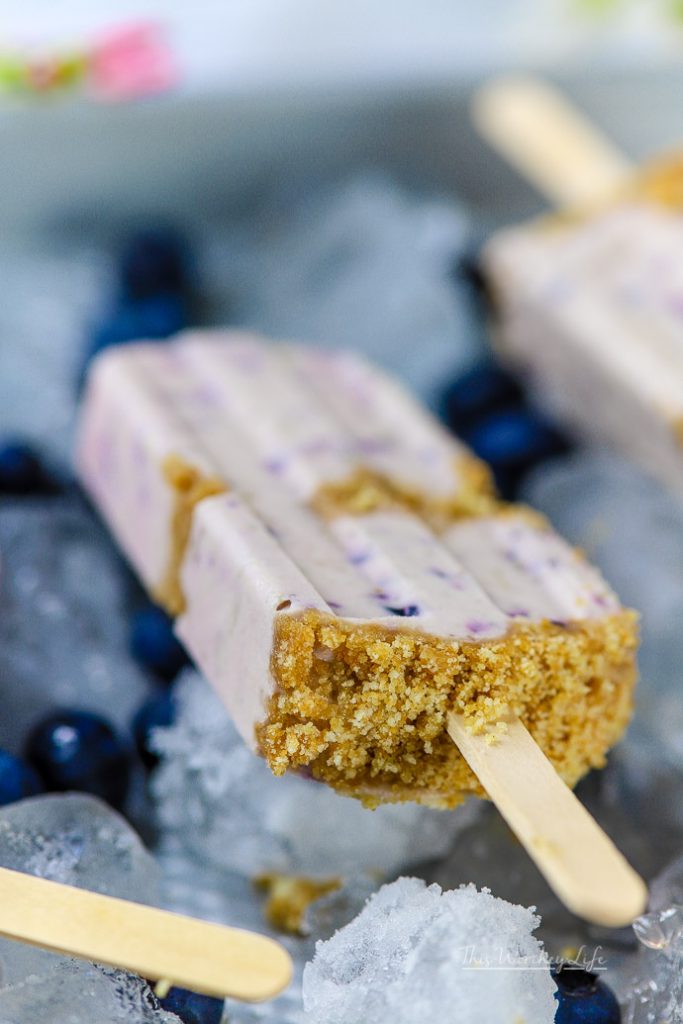 These cheesecake blueberry popsicles are dangerous, as in you may hurt yourself trying to eat them all up!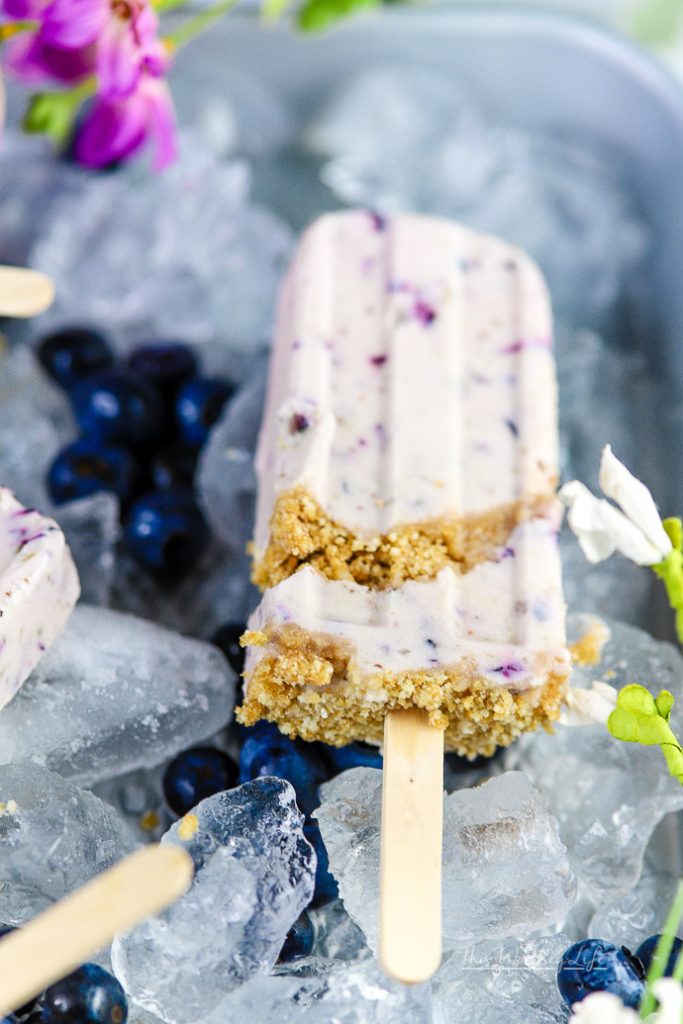 How to make Blueberry Cheesecake Popsicles

Ingredients:
1 package cream cheese, softened
1 15-ounce can sweetened condensed milk
1 tablespoon pure vanilla extract
1 cup heavy whipping cream
1 pinch of sea salt
3 tbs confectioner's sugar
the juice of 1 1/2 lemons
3/4 cup fresh washed blueberries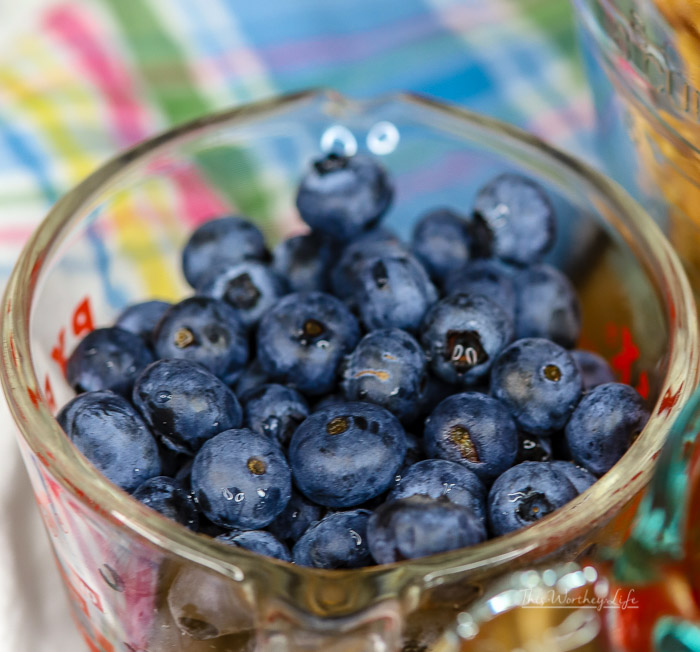 How to make the NILLA Wafer Maple Crumble:
Ingredients:
2 cups NILLA Wafers
2 tbs pure maple syrup
Equipment:
Popsicle Mold
Popsicle Sticks
Stand Mixer
Directions:
In the bowl of a stand mixer add the softened cream cheese, blueberries, confectioner's sugar, and pure vanilla extract, and beat on medium speed until the mixture is smooth.
Add the can of sweetened condensed milk, a pinch of sea salt, and lemon juice, and continue mixing until the ingredients are well combined.
Into a food processor, add two cups of NILLAwafers and pulse until the wafers are crumbly, drizzle two tablespoons of maple syrup.
Fill each popsicle mold halfway with the no-bake blueberry cheesecake mixture.
Add a tablespoon of the NILLA wafer maple syrup crumble, fill the popsicle mold almost to the top with the cheesecake mixture, and finish by adding more of the NILLA crumble mixture.
Place the lid of the popsicle mold on top and press down firmly, insert the wooden popsicle sticks.
Freeze the popsicle molds for three to four hours or overnight.
Remove the mold from the freezer and run warm water along the sides to loosen the popsicles.
Serve.
What can I use instead of vanilla wafers?
You are more then welcome to swap the cookies out with a graham cracker, crushed Oreo cookies. We love the Golden Oreos for this popsicle recipe.
Can I use frozen blueberries for this popsicle recipe?
If you happen to not have fresh berries no worries. Just reach for frozen blueberries in replace of it. Frozen blueberries are just as delicious as fresh. You will use the same amount of frozen berries as you would if you were using fresh berries.
How long does it take homemade popsicles to freeze fully?
You will find that these popsicles that can take around 3-4 hours to freeze, or a bit longer. It all depends on how cold your freezer is and the size of the popsicle molds you are planning to use. If you can let them freeze overnight to allow them to fully harden.
Is sweetened condensed milk the same as evaporated milk?
It is not the same thing. Sweetened condensed milk is a very thick and sweet milk base, where evaporated milk is like regular milk in terms of texture. The two ingredients can't be interchanged in a recipe.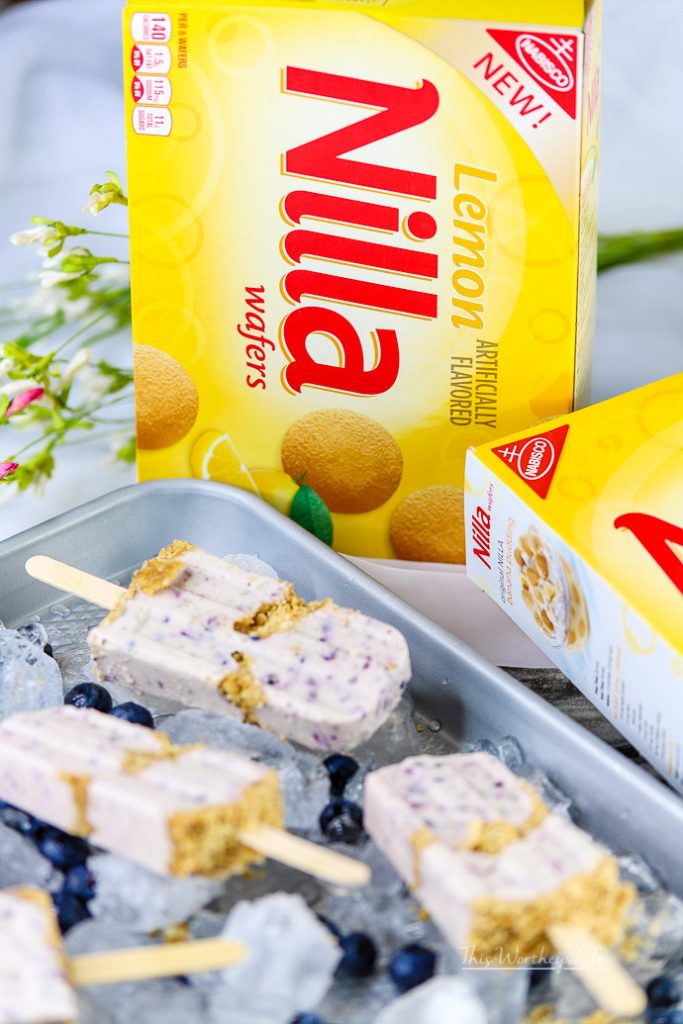 Give the new flavor a try, the Lemon NILLA Wafers.
I was a little skeptical at first, but I am loving the lemon variety.
I was able to pick up both varieties at my local Walmart.

How are you staying cool this summer? Drop us a line and let us know!
Cheers to a fun summer!