"This post was sponsored by Lionsgate as part of an Influencer Activation for Influence Central. I received complimentary products to facilitate my review."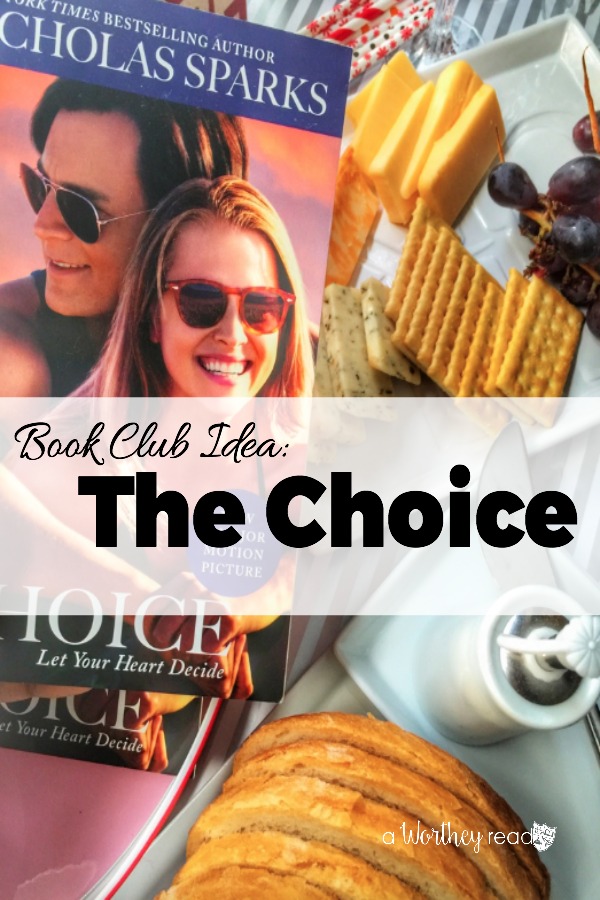 Book Club Idea: The Choice by Nicholas Sparks #thechoicechat
Even as a thirty something woman, there are few things that I enjoy more than a good book. One of my favorite authors of all time is Nicholas Sparks. He's always written amazing books and I've enjoyed them for quite some time. Getting lost in a Nicholas Sparks tale can take you places that you've never been. It can make you fall in love with characters that aren't real. His stories have a way of coming alive through the pages.
I pulled some of the old faithfuls together to talk about Sparks book The Choice, with a few snacks, fruit and drinks! When there's food, they will come!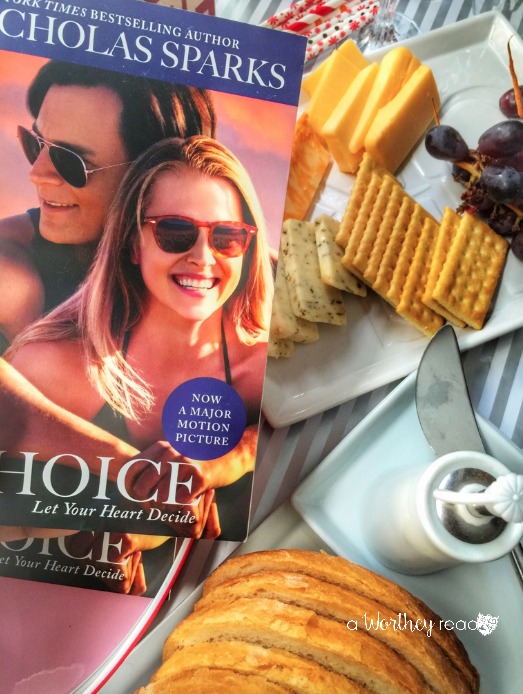 One of the first novels I ever read of Nicholas Spark's was The Notebook. I love that Nicholas went onto writing The Choice because it was just as good. A love story about two neighbors, Travis and Gabby, and of course they fall in love. However, it's the course of their love that keeps you engrossed in the book. The book covers several years of their love and goes deeper than most of us have experienced in real life.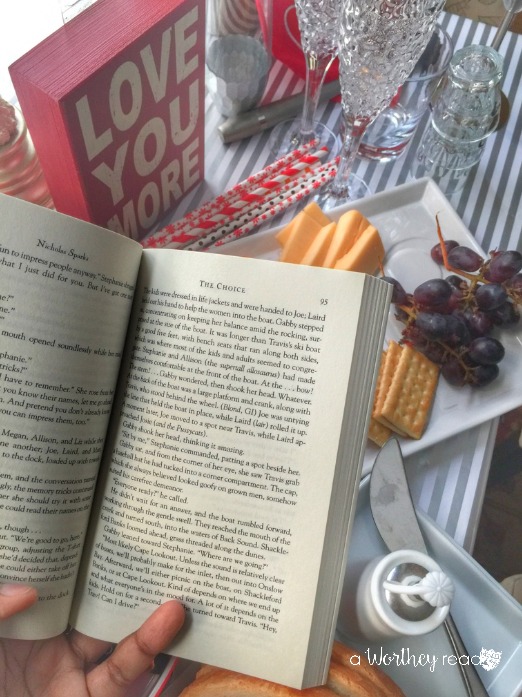 How the Book Resonated with Me
I love how The Choice confronts you with the question of: how far would you go to keep the hope of love alive? I can relate to this question so much. I've been married to my husband for many years now and people think that love is something that just happens. Love is a choice that you make each and every day. The Choice goes through periods of love, marriage, and family. I can relate to so much in the book in respect to love, marriage, and family.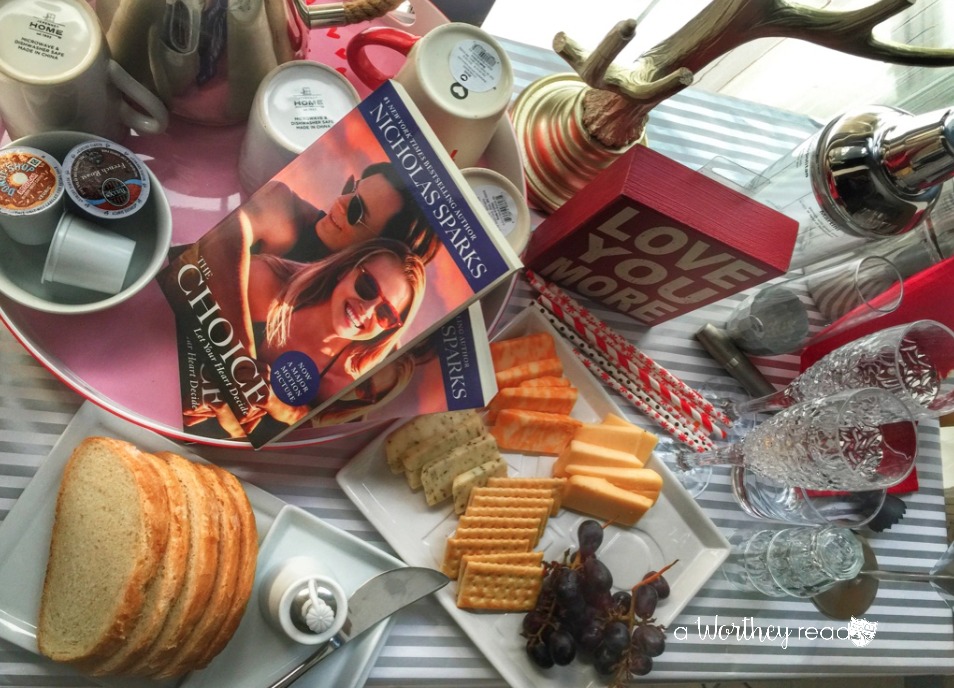 The Choice is a Must Read & Must Watch
Just like any good book out there, there has to be a good movie to follow suit. I've never watched a Nicholas Sparks movie that disappointed me, which is why I'm so excited to watch The Choice on the big screen. I love that there are talented actors and directors willing to make these awesome movies come to life. Lionsgate's highly anticipated movie release, The Choice (comes out on February 5th), takes us to coastal North Carolina and introduces Nicholas Sparks' fans to yet another great love story. So hang on, Nicholas Sparks lovers, The Choice is a must read and a must watch!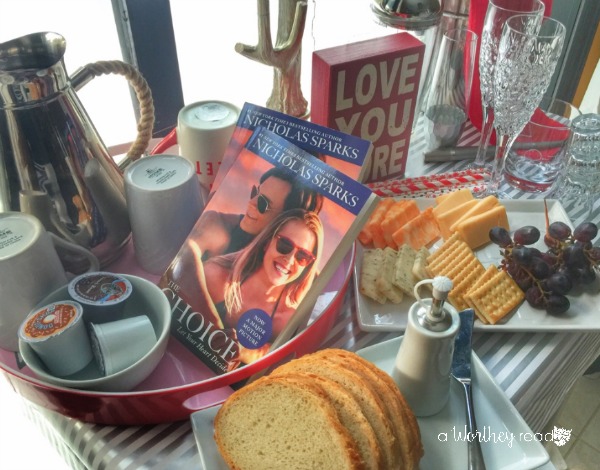 Want more? Be sure to check out the trailer below! This is a great book to add to your monthly book club, then go out and see the movie after reading the book!
And come back and let me know what you think of the book and/or movie!