Create the ultimate burger board with all the toppings you need to enjoy your grilled burgers. Get tips on how we created our burger board to enjoy this summer. This is a sponsored post for SheSpeaks/Kraft Heinz Foods Company.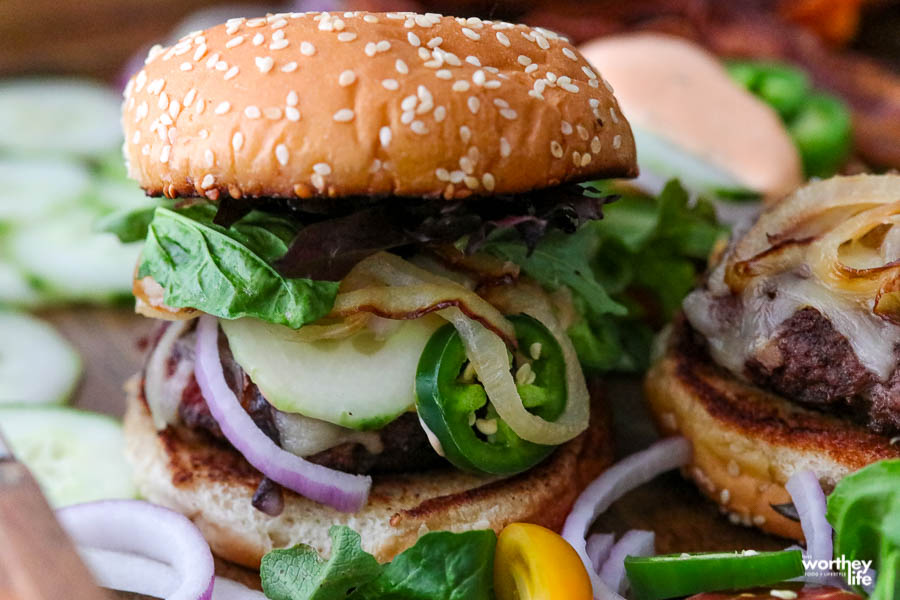 Create A Burger Board With These Tips
The weather is starting to warm up in the Midwest area, which means it's time for backyard fun and grilling all summer long. We love our backyard space; it is perfect for entertaining, a place to relax, and, of course, where we enjoy lots of good food.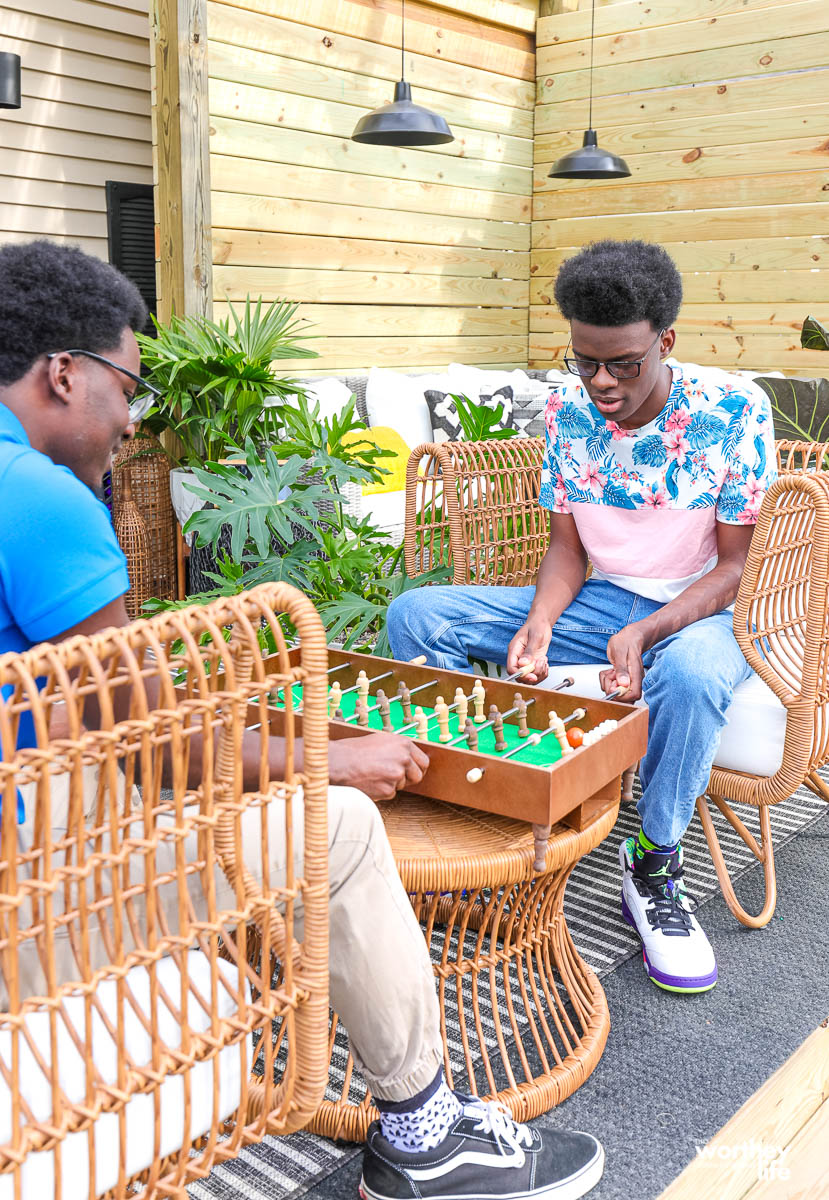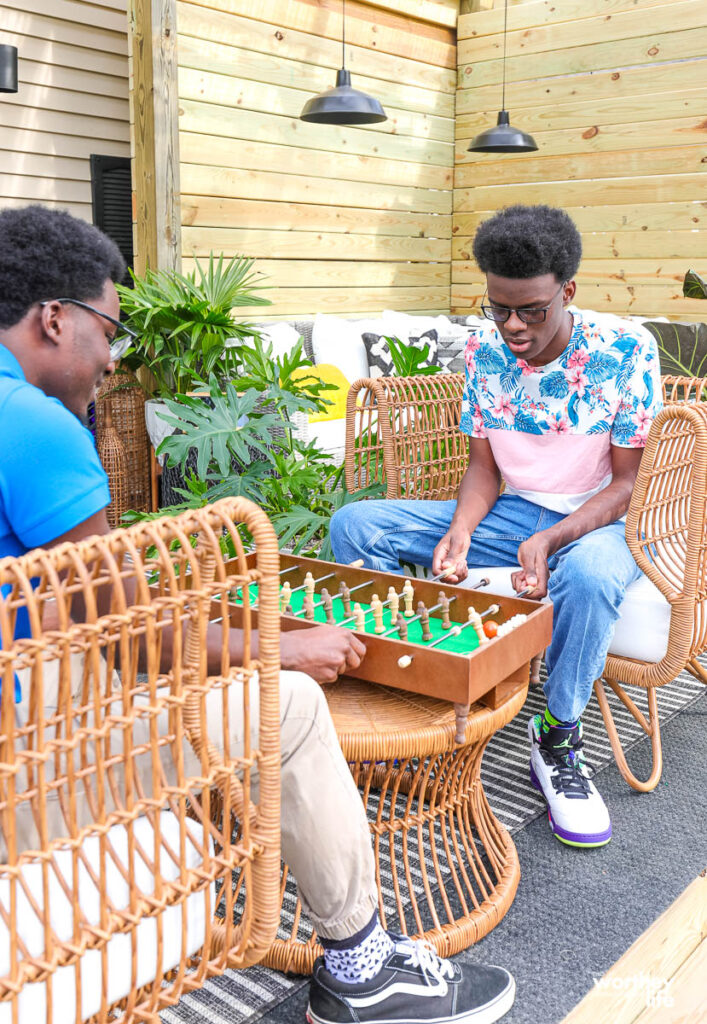 One of our favorite things to do during the summer months is grilling + family outdoor movie nights. Grilled burgers are one of our family staples when it comes to summer foods.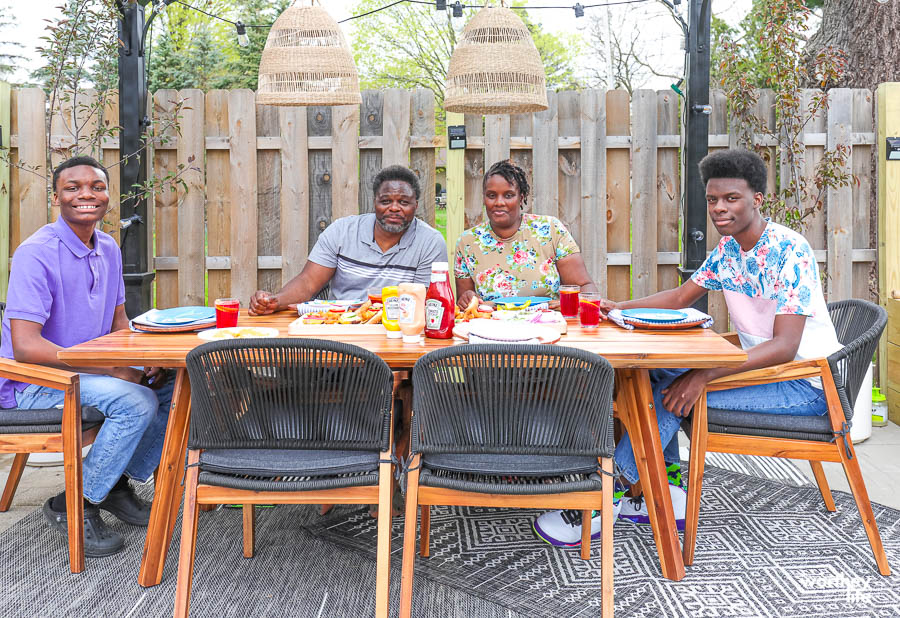 The cool thing about grilling is it can be an impromptu dinner idea or a good idea for an outdoor family gathering. When it comes to what you should put on your burger, that is debatable.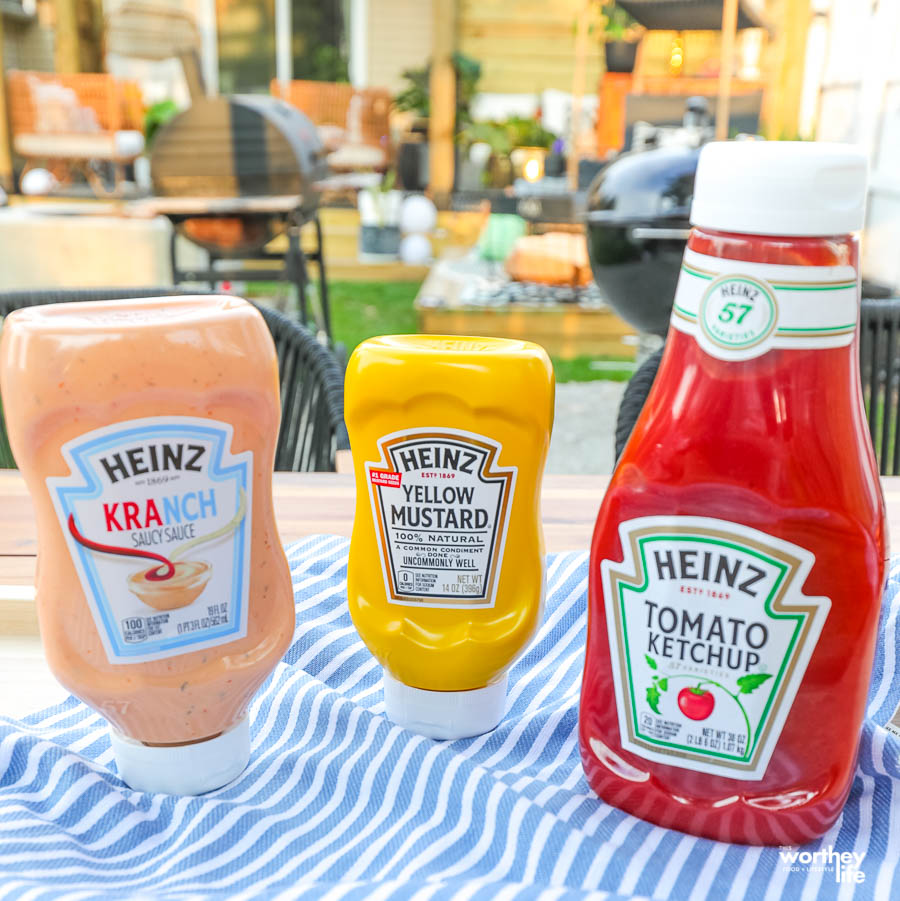 You can go the traditional route with ketchup and mustard or concoct a family sauce to pass down to the next generation. We've done all of that but wanted something different for our first family dinner out at The W (the name of our backyard).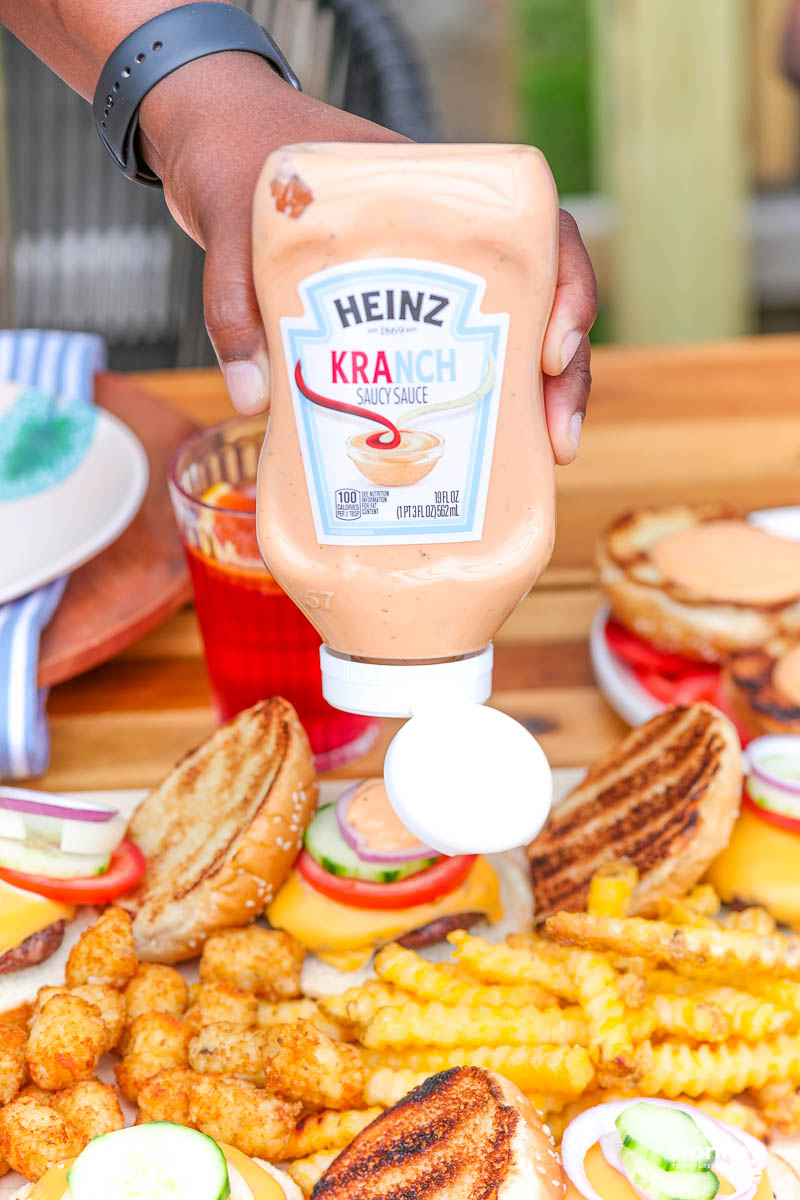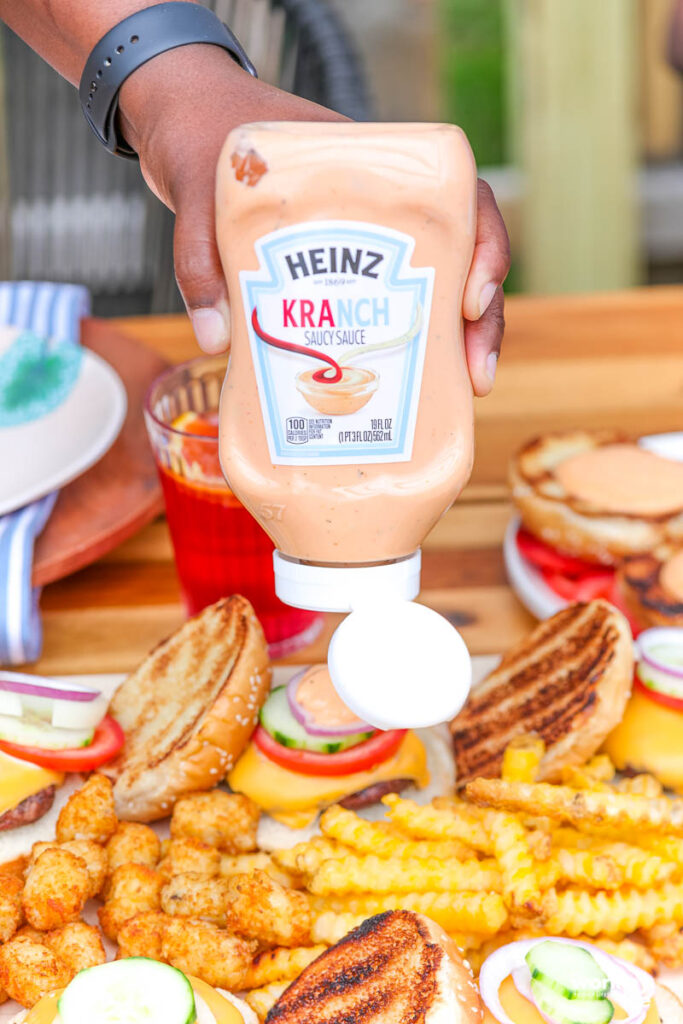 Did you know Heinz checks off the list of giving you a sauce you can use and pass on to the next generation? We tried Heinz Kranch (a mix of ketchup and ranch) on our burgers, and oh my goodness, it gave our burgers the extra oomph they needed to create the ultimate grilled burger.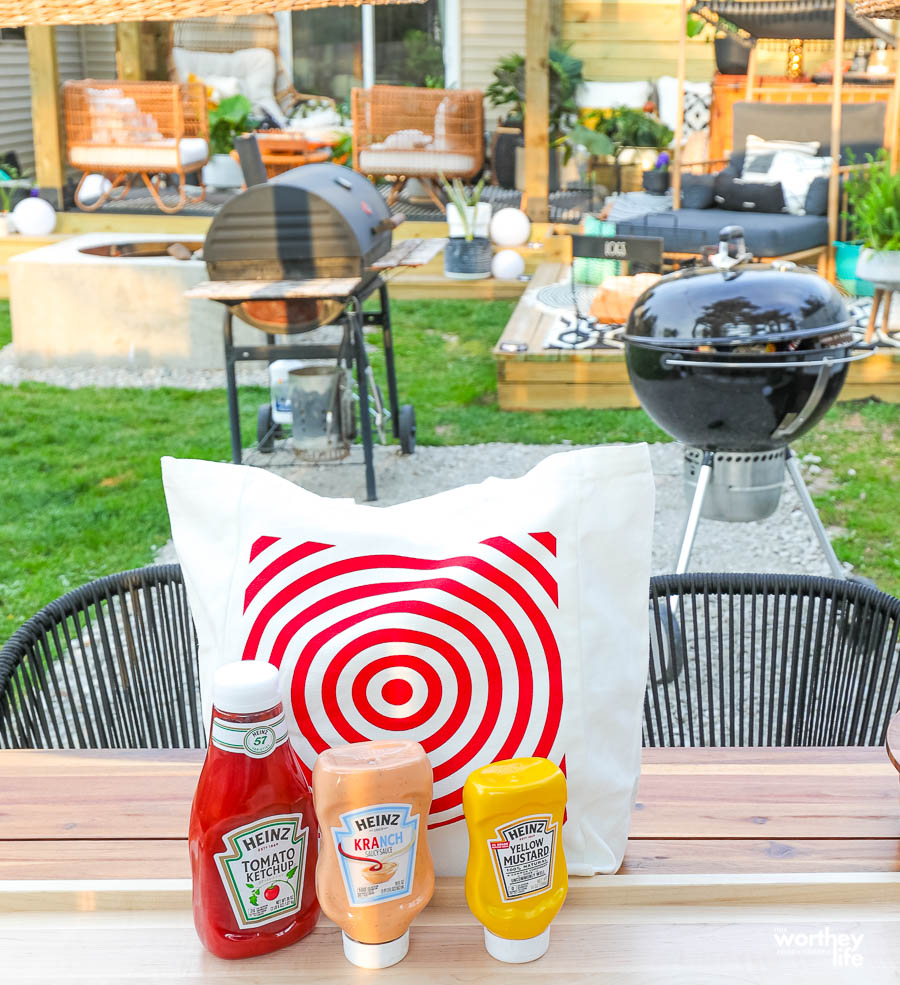 We purchased our Heinz products, including the Kranch, at our local Target. Click here to toss Heinz condiments in your Target cart. They also carry other essentials and accessories you may need for your burgers.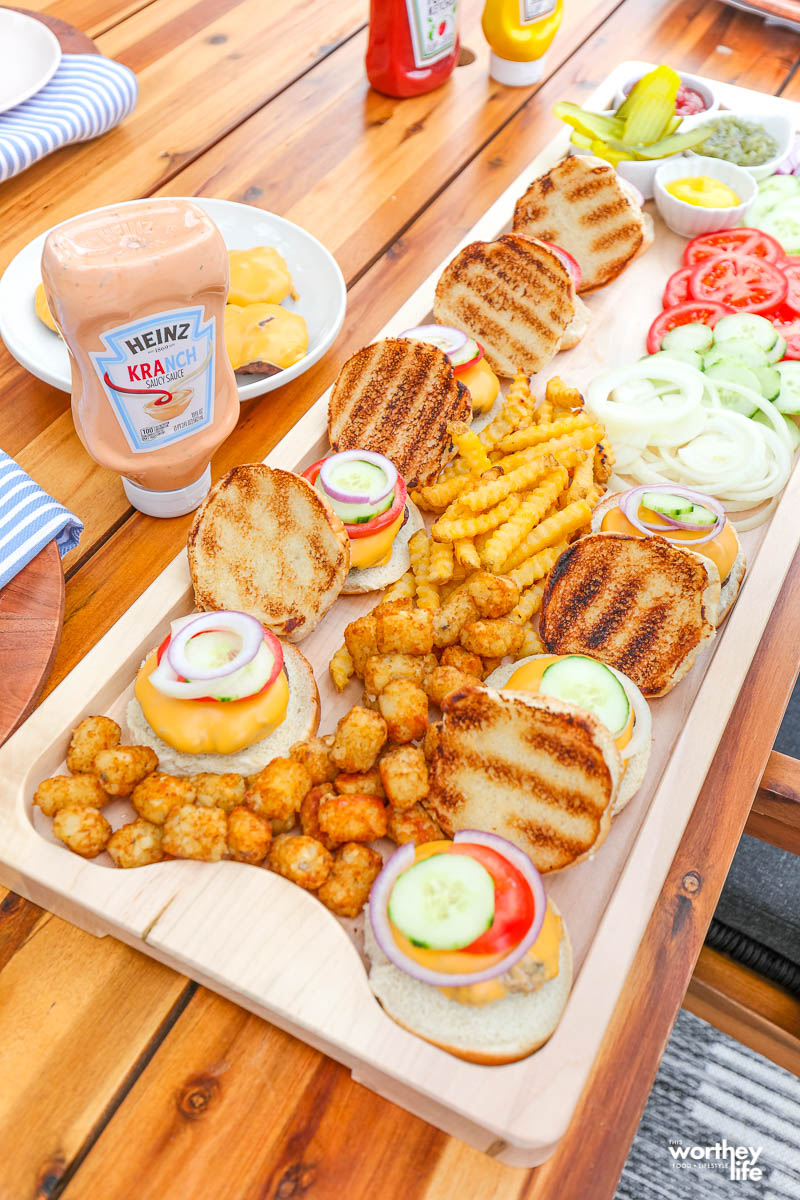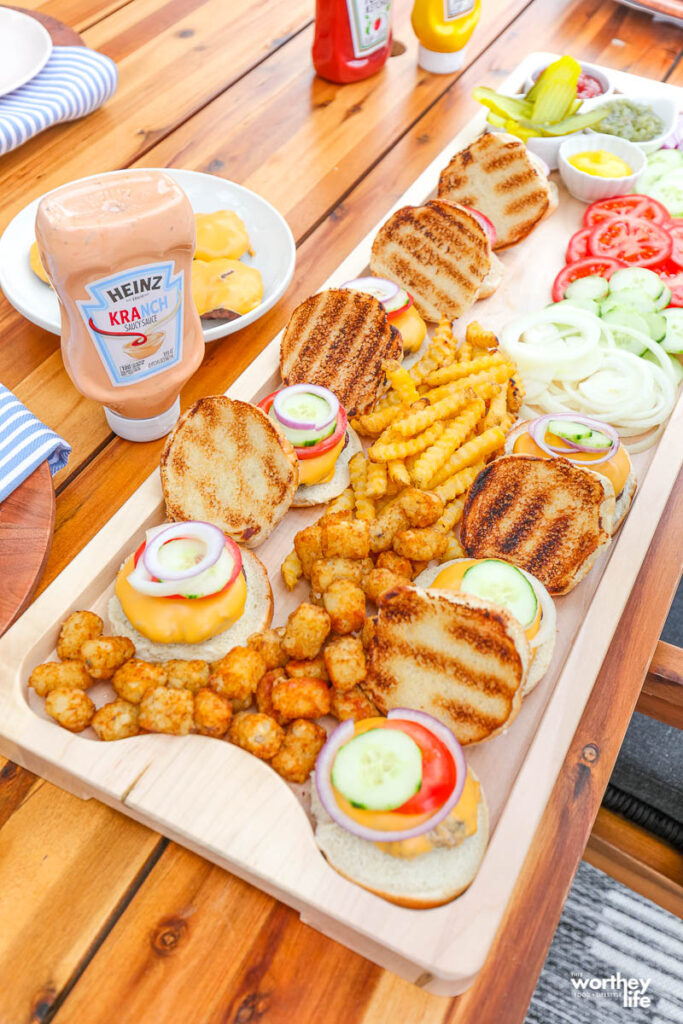 Tips on creating a burger board
We put together the ultimate burger board with all the fixings. So if you only want onions on your burger, along with your favorite Heinz condiment, then you have that option.
A burger board is ideally served on a large board, allowing everyone to get what they need to put on their burger. It's a great idea to make for a game day recipe, small gatherings or a family dinner idea. Be sure to have a variety of toppings in individual ramekins or small bowls.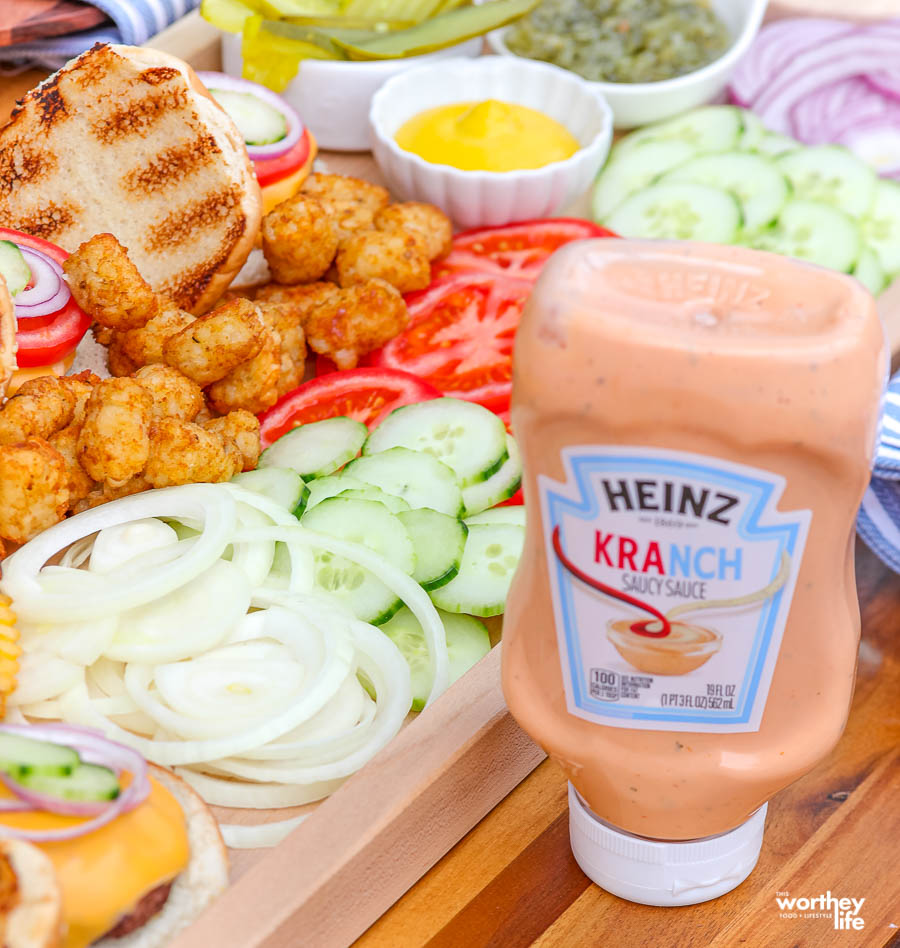 What do you put on your burger?
We love to add lots of onions, tomatoes, cheese, pickles, and Heinz Ketchup—or now Heinz Kranch—on our burgers. Only one person in our house prefers burgers with no cheese.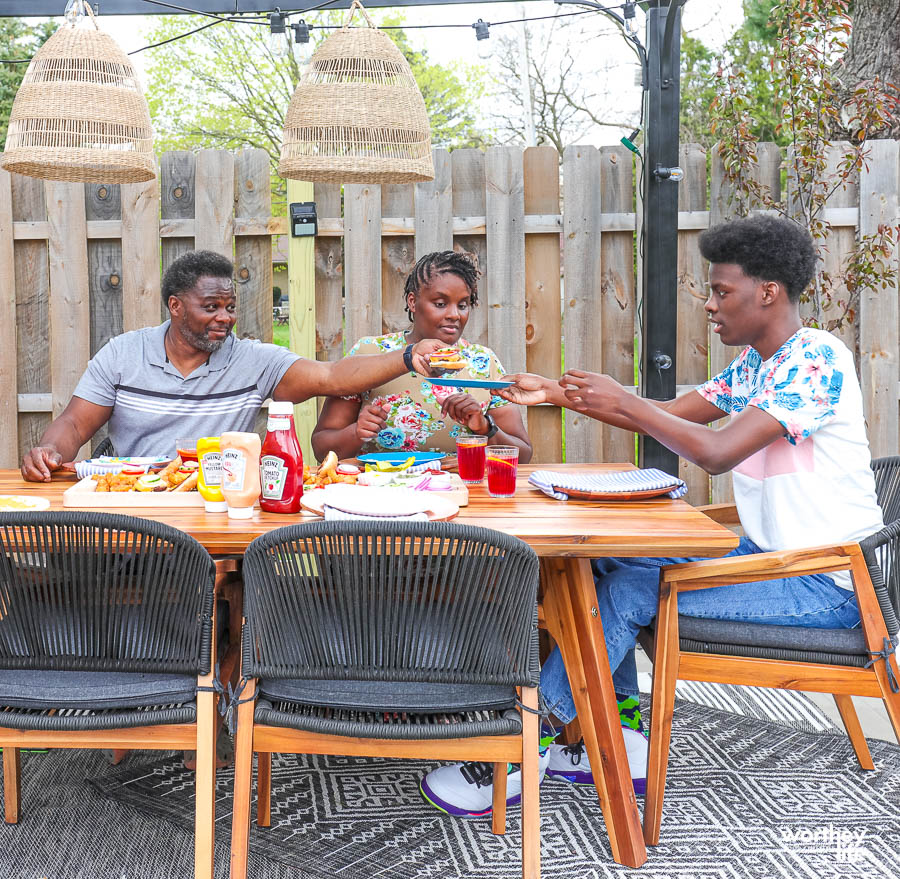 Since we eat a lot of grilled burgers, we like to switch up how we make the burgers, what seasonings we use, and what toppings we add to our burgers. If you like to switch things up and get creative with your burgers, how about entering the Heinz Art of the Burger contest? Since Heinz knows how to make the perfect sauce for your burger, they know a good burger when they see one.
Heinz is encouraging people to treat their burgers like a work of art and would love to see your masterpiece!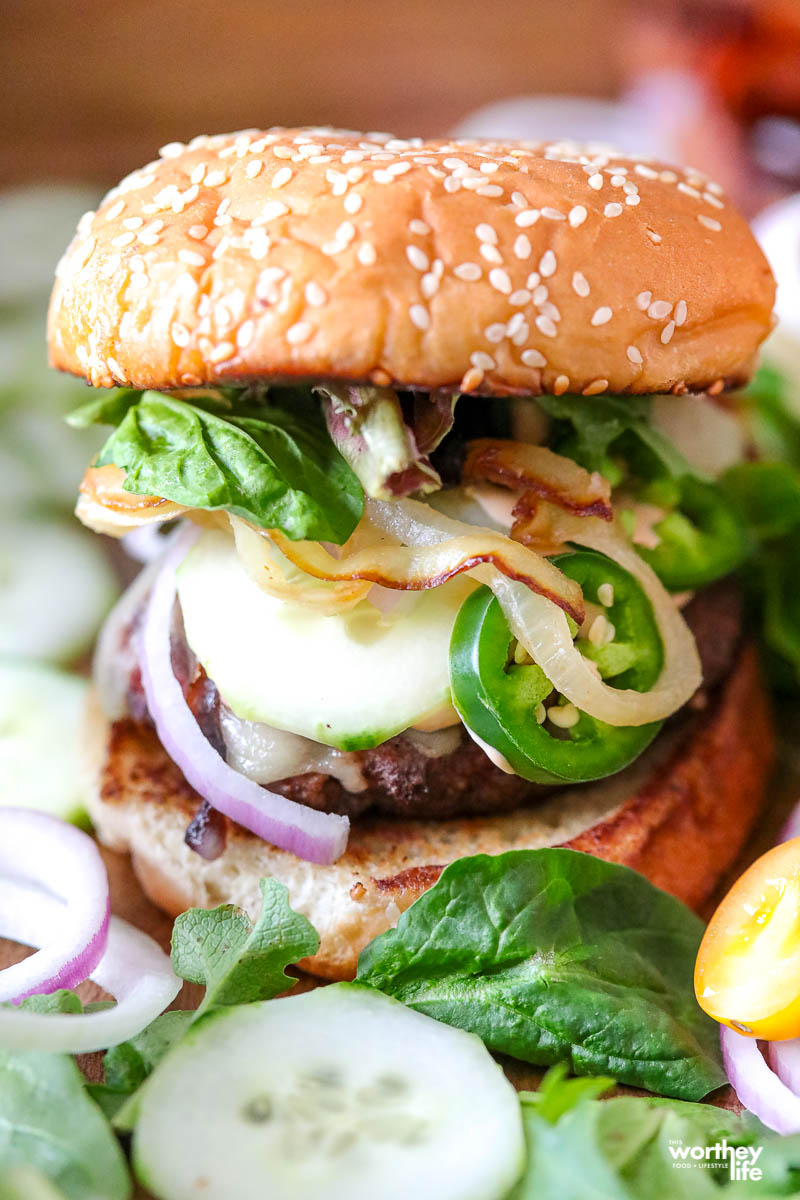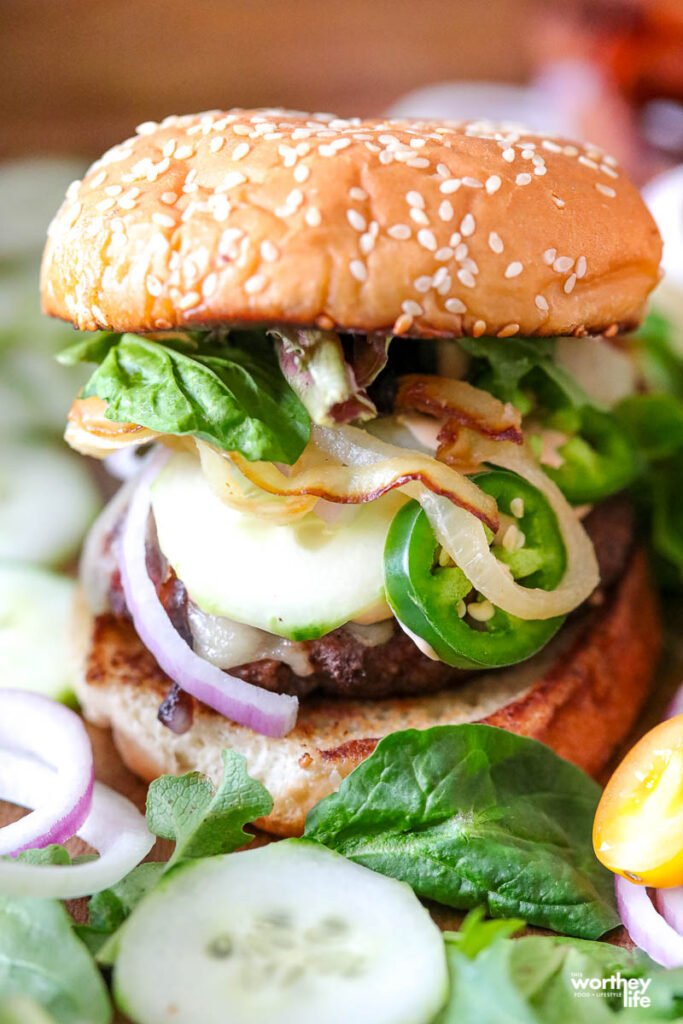 Here's What You Need to Do to Enter the Heinz Art of the Burger Contest
Get creative and create your burger. Use one of Heinz's condiments or sauces. Be sure to take a photo of it.

Submit the photo of your burger by going to

www.heinzartoftheburger.com

. You can visit the contest website to find out how to enter via Twitter and Instagram.
Here are the seven categories you can enter in:
Ketchup

Mustard

Mayo

Relish

Barbecue

Flavor Combinations

Freestyle
What's in It for You?
You have a chance to win 100s of prizes. Each week for eight weeks, one winner with the highest score from each of the seven categories will receive a Heinz Art of the Burger prize kit. The kit includes a cool denim jacket, artistic Heinz pins, a spatula, a basting brush and a prepaid gift card. The runners-up will be considered for other merch.
At the end of the eight-week program, Heinz will crown the winner of the most tasteful example of burger artistry with $25,000. Plus, the grand prize winner will travel to three different cities in the US to experience the best burgers around, spend time at Heinz HQ where they'll get to consult on a new sauce in development, and receive a lifetime supply of Ketchup, Mustard & Relish!
Click here for all the info to enter today.
NO PURCHASE OF KRAFT HEINZ PRODUCTS NECESSARY TO ENTER THE CONTEST. The contest starts on 7/19/2021. Get the official rules and more information, as well as entering by visiting www.HeinzArtoftheBurger.com.
I don't know if we've created a work of art, but our burgers are delicious. Here's how we put them together.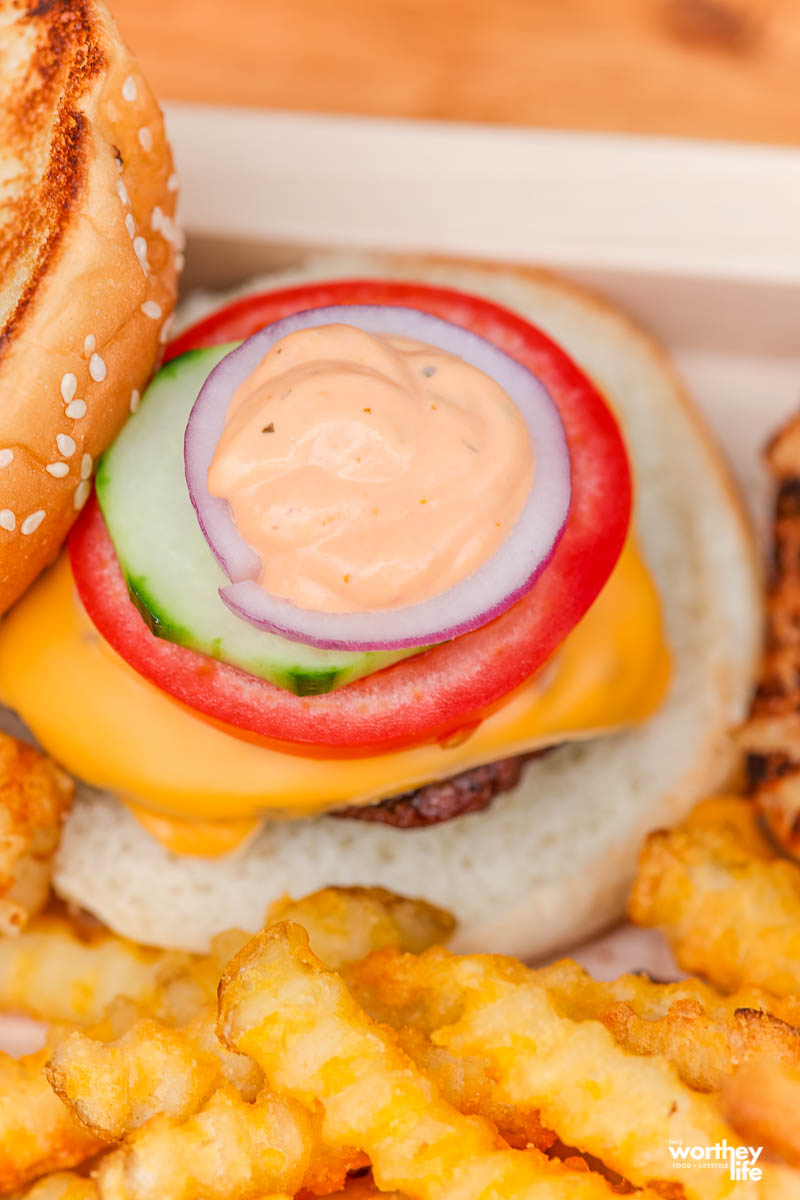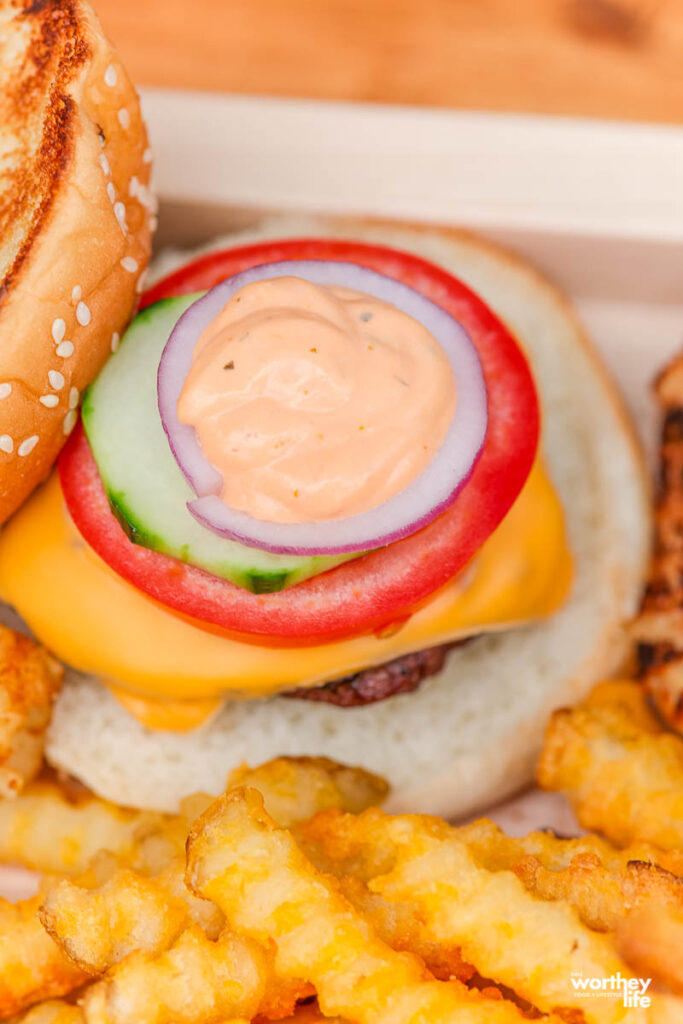 How to make a burger board
12 4-ounce burgers, beef or plant-based

Kraft Singles American Sliced Cheese (optional)

12 hamburger buns, sliced

Ore-Ida crinkle cut or any other variety of fries

Ore-Ida Tater Tots

1 large red onion, sliced on a mandolin

1 large yellow onion, sliced on a mandolin

2-3 vine tomatoes, sliced

Assorted pickles

1 medium cucumber, roughly peeled and sliced

24 strips of bacon, cooked until crisp

Lettuce

Heinz Kranch

Heinz Ketchup

Heinz Sweet Relish

Heinz Mustard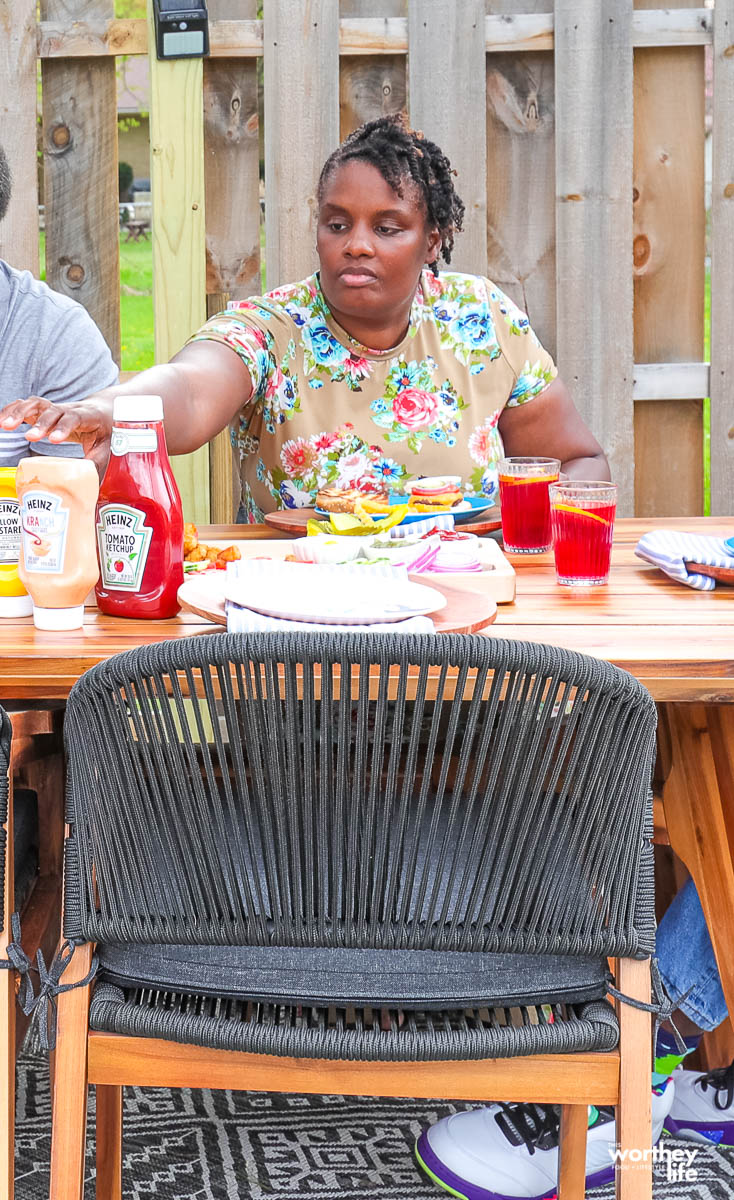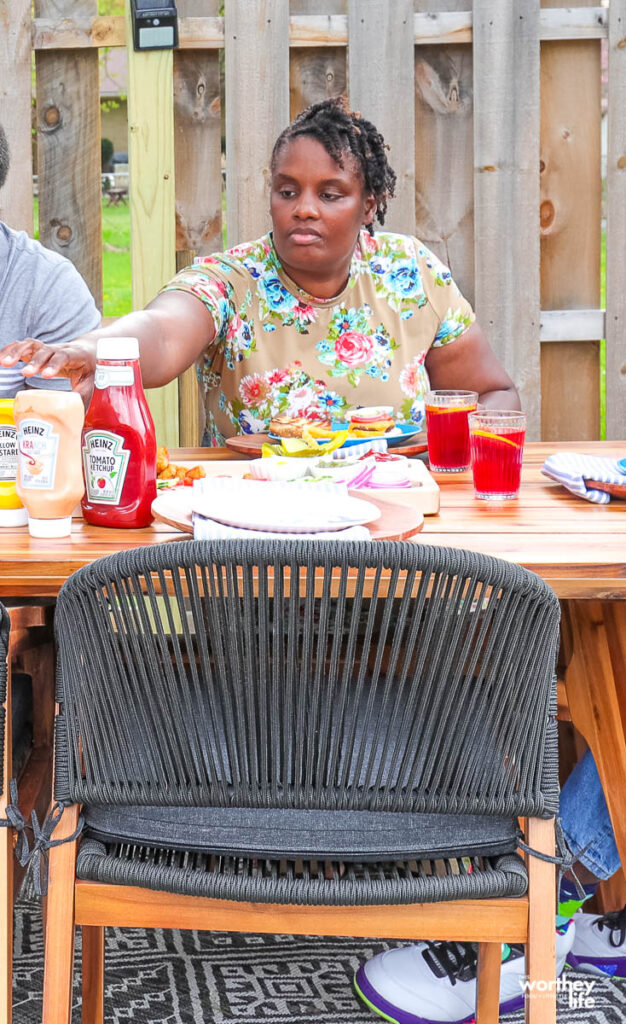 Directions:
Prepare cheeseburgers and fries and arrange them on a board with your choice of condiments. We served Heinz Kranch, Heinz Ketchup, Heinz Sweet Relish, and Heinz Mustard. Add additional toppings such as sliced red and sweet onions, tomatoes, pickles, fresh cucumbers, bacon, and your favorite lettuce. Pair with homemade lemonade, punch, or sun tea. Serve.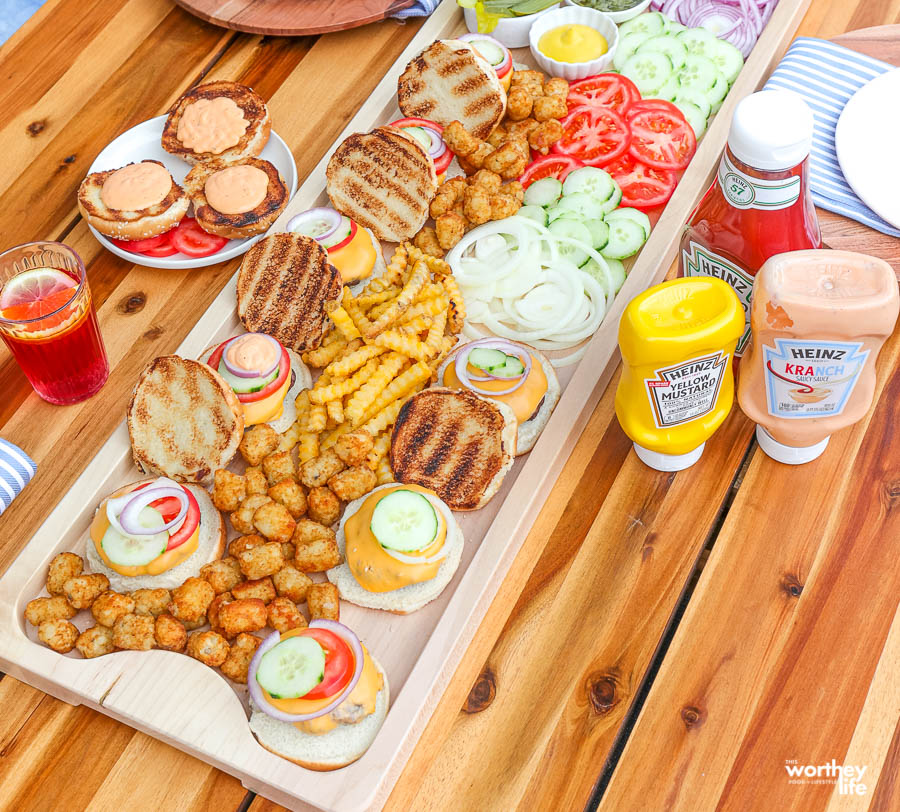 You can shop in-store or on Target's website (or use store pickup) to get all your favorite Heinz products. Head over here to get started adding Heinz condiments to your Target cart. Want to learn more about Heinz's Art of the Burger Contest? Head over to this website to read the rules and get started! If you decide to enter, please come back and let me know. And tag us on Instagram so we can see your creation! Good luck!