Take your Christmas Decor to new heights and style with this easy Chevron Black & White Christmas Theme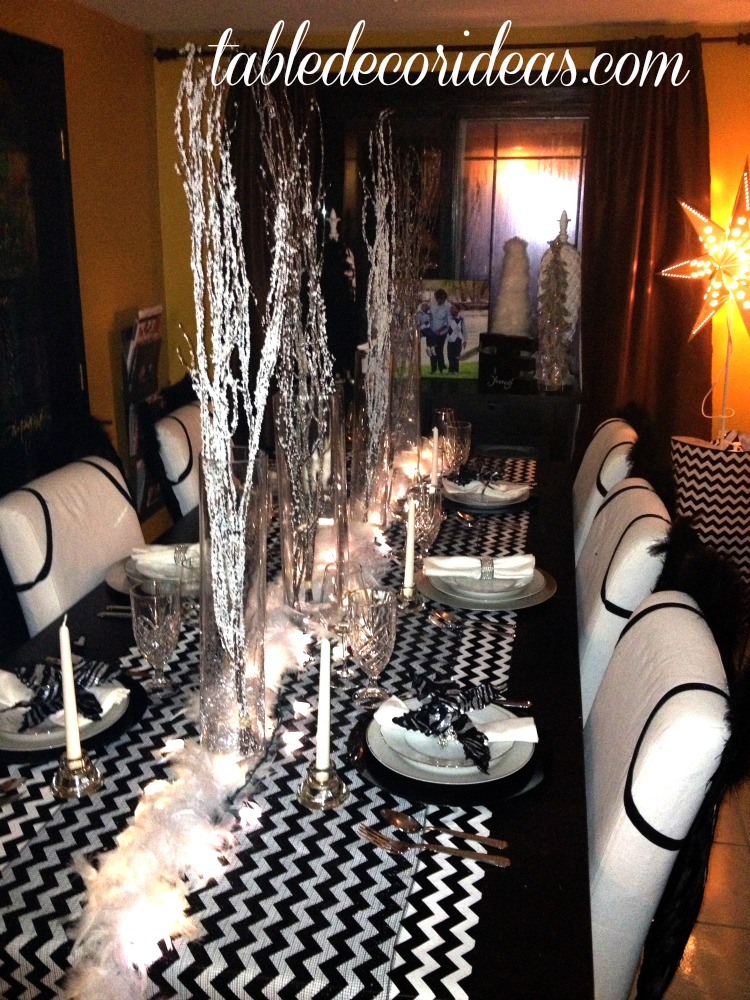 Chevron Black & White Christmas Theme
Editor's Note: This table decor post first appeared on tabledecors.com (my other blog) I recently moved all of my decor posts over to this blog!
It's my favorite time of year and I really like to get into the spirit of Christmas. The hustle and bustle on the streets, Christmas music, and of course, Christmas decorations!
Every two years I like to swap out my Christmas theme. This was my second year doing a Black & White Theme.
Last year I did a similar theme using Black & White, which you can check out here!
If you're looking for great Christmas theme ideas, then check out this Black and White Chevron Christmas theme for inspiration.
Most of the supplies shows are ones that I used last year. I decided to stick to a low-key budget since I knew this was my last year using this particular black and white theme.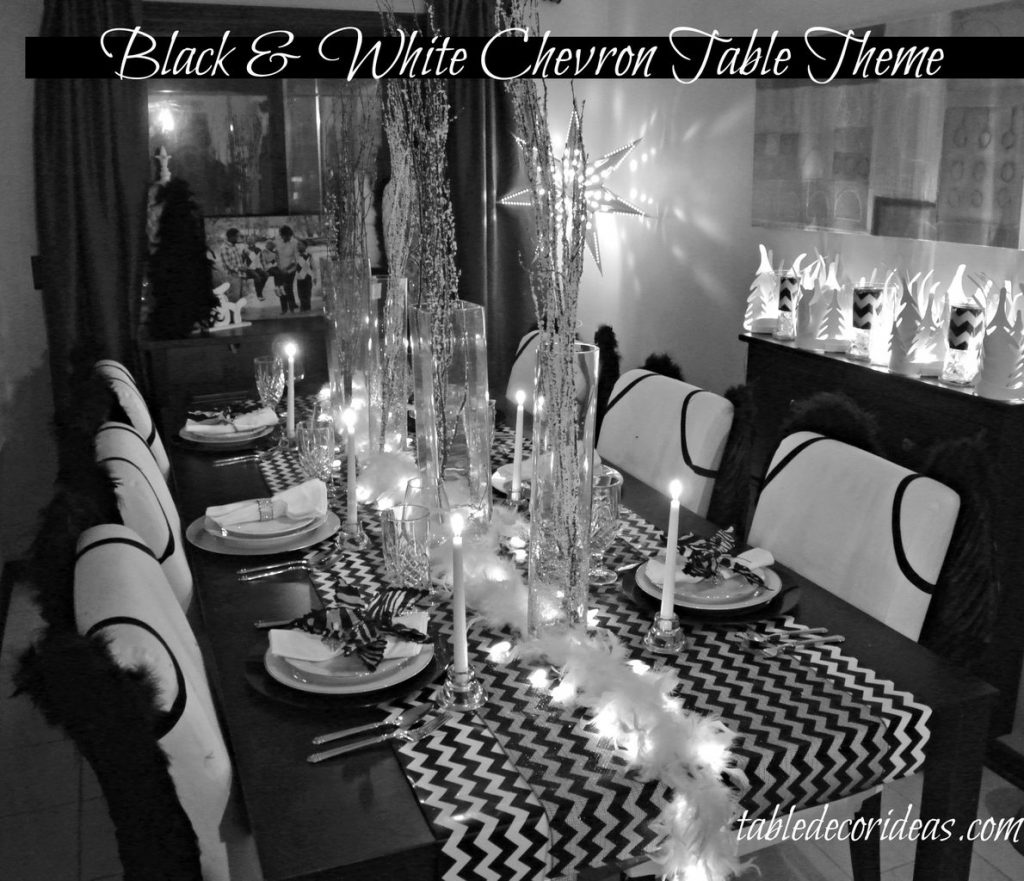 The Steps I took to pull of this design:
Like last year I used Christmas Wrapping paper as the base of the table- the Black & White Chevron wrapping paper that I found at Hobby Lobby (50% off).
I then picked up the black mesh fabric that was 80% off (from Halloween) and laid it over on top.
I added two white boa feathers on top to give it a snowy/winter like feeling. Again picked up at Hobby Lobby (1/2 off).
Adding clear crystal lights intertwined in the feathers came next.
I added 4 tall vases (picked up at Home Goods found in the clearance section) and then found the branches with little snow on it at JoAnn's (70% off on a Black Friday deal).
My plan was to keep it simple. Pulling the white plates and black charges (Michael's Craft Store) from my decor pantry, along with the napkins and beautiful Waterford Crystal Glasses (Scored at Sam's Club) finished this table setting.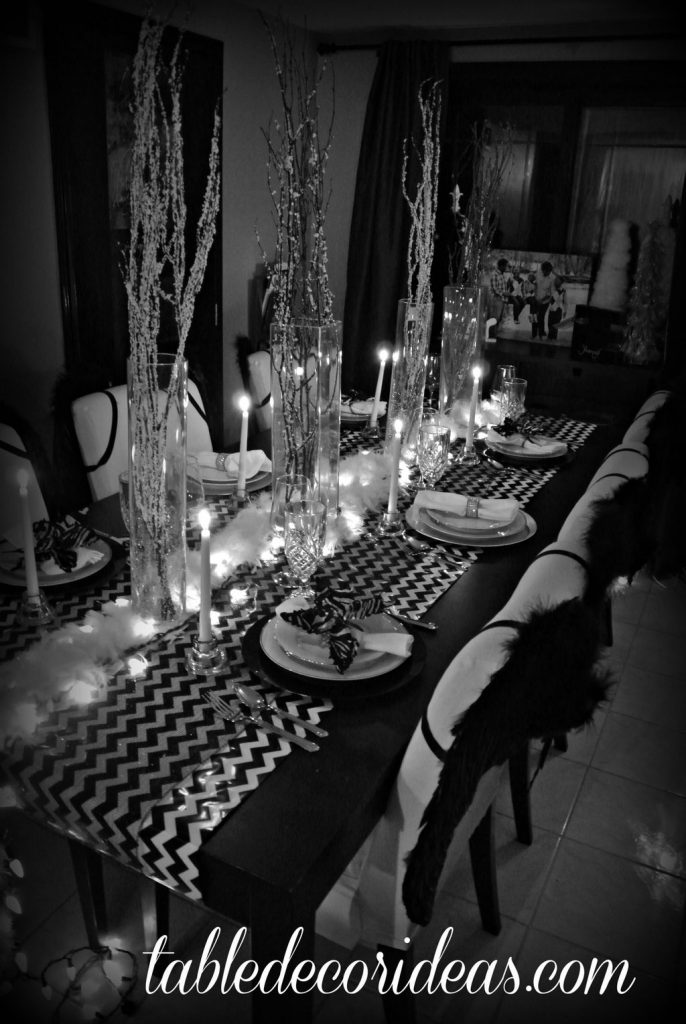 If you notice on the back of the chairs.. those are Black Angel Wings!
Yup, I saw a table setting that featured White Angel Wings, so I decided to mix it up a bit since I already had white chairs. They were a great addition to this table decor setting, but super messy.
Every time someone bumped into one, feathers would fall. Needless to say, that didn't go over well with our little puppy. However, for a set of 6, I was able to get them for under $40 bucks on eBay so that wasn't too bad of a deal!
When you turned off the lights and just had the Christmas lights and candles, it was magical… just like Christmas! And that's this year's Christmas theme- Black and White with hints of Chevron! I've been on a big Chevron kick lately so it felt only natural to keep it going over Christmas!
How are you decorating your house and tree this year? Leave me a comment below! I would love to hear what you have to say!