This Fall  Deco Wreath is a gorgeous and affordable way to decorate your door for any Holiday but this one especially caters to Thanksgiving/Fall! It is made with two different colors, brown and orange. These wreaths are easy to make and look SO awesome! Let's get started on how to make this beautiful wreath!
DIY Fall Deco Wreath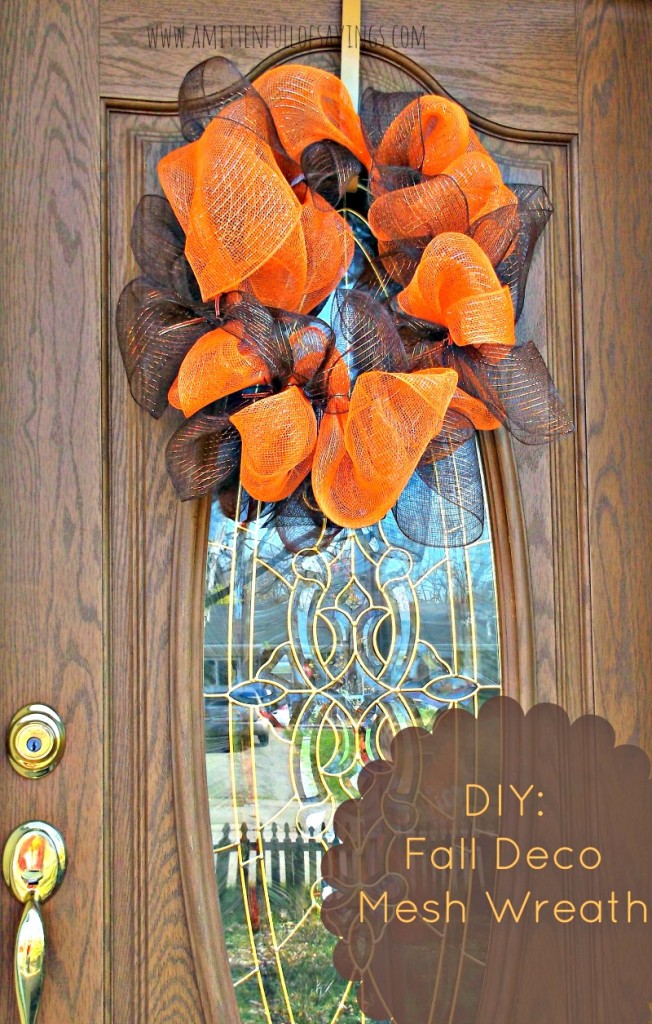 DIY Fall Deco Wreath Instructions:
Supplies:
Directions:
First you're going to have to make the wreath form! So take your wire hanger and form it into a circle and secure it like this
Now, cut strips of ribbon and tie them all around your wreath.
Start with your Orange Mesh and unroll it, form a loop and tie a piece of the ribbon around it to secure the ribbon, continue doing this all the way around the wreath but be sure to alternate ribbons, leave one out in between to leave room for the brown mesh.
Now repeat this same exact process but with the brown mesh!
If you have any mesh leftover cut off any excess.
You can fancy up your wreath by adding ornaments or ribbons! Obviously you can use any colors you want and still make this wreath you could make them for practically anything and they will always look great!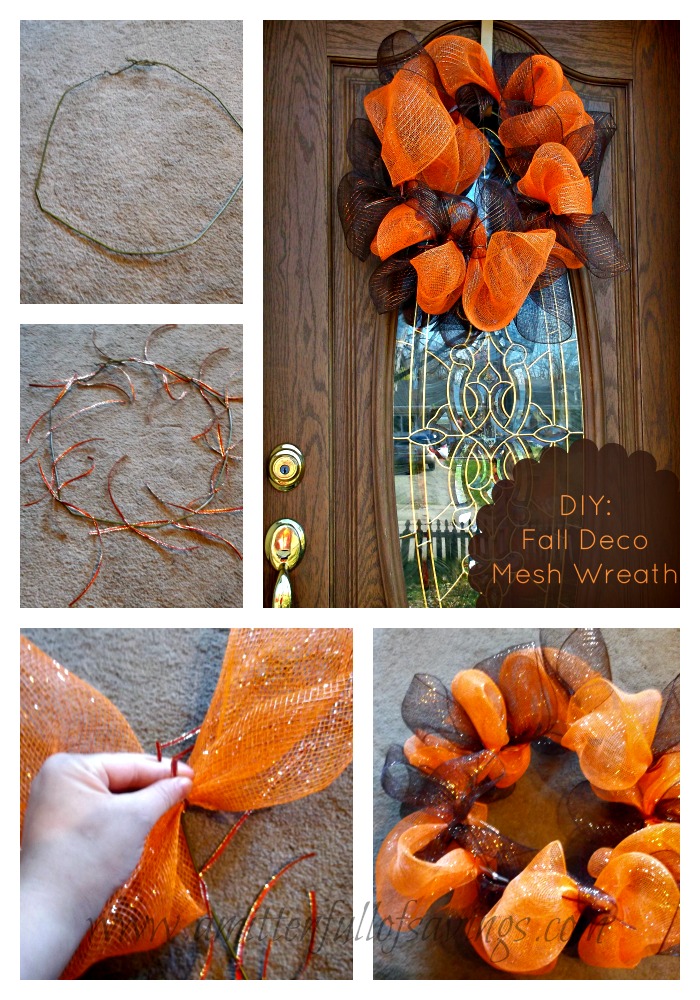 See, how easy was that?! Enjoy!