This shop has been compensated by Collective Bias, Inc. and its advertiser. All opinions are mine alone. #FuelTheirAdventures #CollectiveBias
DIY Snack Crate & Zayd'n's Football Journey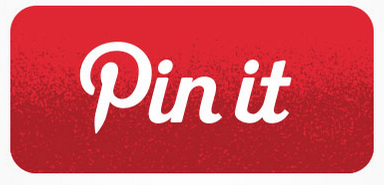 When September rolls around that means a few things in the Worthey household:
THE KIDS GO BACK TO SCHOOL!!! ( I said that with total excitement in my voice)
Football Season
Fun Fall Activities
The boys started school in August, so we've had about a month to get adjusted to the back-to-school-routine. However, this school year we had a few changes.
Zayd'n decided over the summer that he wanted to play tackle football. Over the past few years, he has stuck to soccer. But this summer he talked about wanting to play football with his friends. At first I didn't take him seriously. I thought it was just another fad that would soon fade, that he would eventually change his mind once he discovered how much hard work tackle football involved. But nevertheless, August rolled in, and he was still going on and on about itplaying. I'm sure it had something to do with his two best buds playing football as well. Before I signed him up, I talked to him about the super busy schedule and how expensive it is (registration and equipment fees, new cleats, jersey, etc.).
Beforehand I asked him often, "Are you SURE you want to play football? Because if we sign you up, you're going to stick with it!"
I reminded him that he would have practice four nights every week for two hours and still take care all of his other responsibilities.
But our little guy didn't waiver, and he reassured me each time how much he really wanted to play.
And guess what?
He is loving it and is having fun learning the game. And it's wearing him OUT! The first few weeks were a big adjustment. Not only did he have to get used to getting up at 6:30 a.m. for school, but coming home each day at 3:30 p.m., eating a quick snack & doing his homework. Then rushing out the door at 5:30 p.m. to me on time for football practice at 6 p.m, only to come back home by 8:30, eat a quick dinner, take a shower and try to beat the clock and be in bed by 9 p.m. WHEW! That's a lot for a 10 year old. My fingers got tired typing all of that! There were many nights that he would fall asleep at the table and barely eat his dinner. Poor little guy!
But he has adjusted well to his new and extremely busy routine and he's having fun in the process. It's also great discipline for him. Zayd'n is a talker and a busy body. So now all that of extra untapped energy gets channeled into football and if he gets out of line on the gridiron, he has to run laps or do push-ups.
This past Sunday they had their first official game. Before the game, the coach sent an email about parents volunteering to bring snacks. Specifically oranges. Their Coach was the high school football coach at one time, and that was their tradition: eat oranges at half-time. It's a great healthy snack, which helps hydrate and give the boys energy. Each Parent signs up to bring enough oranges for 28 kids (so four families sign up for each game). I also decided to bring a few extra snacks, including Dannon® Danimals® Strawberry Smoothie.
All of my boys are big fans of Danimals®. I like them because they are an easy on-the-go snack. I also like how they provide "Only the Good Stuff®" with no high fructose corn syrup or artificial flavors, as well as providing a good source of calcium and vitamin D.
So, here's my dilemma. How do I carry 28 Dannon® Danimals® Strawberry Smoothies and my portion of oranges? Sure, I could put it in a plastic bag or tote and call it a day. But I also wanted to make sure the oranges didn't get smashed and I wanted a way to keep the Dannon® Danimals® Strawberry Smoothies cool but also for the kids to have easy access.
So here's what I came up with: A DIY Snack Crate.
I stopped by my local craft store and picked up a wooden box. I also grabbed a can of spray paint, a wood divider, and a few accessories to dress up the box.
When I got home, I inserted the wood divider into the box. Initially, I was going to nail it on both sides. But then my brain started working correctly, and I went with two small wood screws and used a screwdriver to secure them into place.
Next, I spray-painted the box, evenly spraying all sides my favorite color, blue.
I allowed the box to dry for a few hours (it was dry in about 10 minutes) but I needed a break. Then I measured the football scrap box paper and laid it in the bottom of the box.
To make the Snack Crate easier to carry, I drilled two small holes on each side of the box, slide a piece of twine rope in each side and tied the knots to the inside of the box to secure it.
You can accessorize the crate or leave it plain. I added Zayd'n's jersey number one on the side and a football decal. He's number 17!!
And that's it! A very easy DIY idea that takes only a matter of minutes and minimal sweat and elbow grease to make!
If you want to recreate this idea, here's a list of supplies you will need:
1 Wood Crate (you can either make one from free wood pallets or just pick up a box like I did at your local craft store or Walmart).
One can of spray paint
Two wood screws
One wood divider or wood pallet cut to size
piece of rope (6 inches)
Drill or screwdriver (if you do plan to add the rope, you will need a drill)
Football scrap paper and other football decals (pick up from local craft store)
And of course, don't forget all of your yummy snacks, including Dannon® Danimals® Smoothies!
I stopped by my local Walmart to pick up Dannon® Danimals® Strawberry Smoothies, 12 pk, Dannon® Danimals® Strawberry/Strawberry Kiwi Smoothies, 12 pk, and a Dannon® Danimals® Seasonal Smoothies, 12 pk. I was able to find these products in the back of my store (dairy section).
And guess what? They won their first game! 50-6!
And check this out: this easy DIY snack crate was able to hold all of the oranges and Dannon® Danimals® Smoothies! And with the handle, it was also easy to carry! I also added a freezer pack to help keep the Danimals® Smoothies cool.
Zayd'n was super excited when I picked our recent Danimals Smoothies. He was already aware of the Fuel Up To Play Site, and the chance to win a Play60 Field Day for your school with NFL pros. So when purchasing your Dannon® Danimals®, be sure to look for the "Golden Bongo" bottle (located in specially marked packages), for your chance to win. And head to Fuel Up To Play Site for more information!
For more information about Dannon® Danimals®, be sure to visit their website!
So, do you have kids playing football or any other sport this year? If you're going to be delivering snacks, how do you carry your snacks out to field? And what is your go-to snack? Leave me a comment below, I would love to hear what you have to say!