I have partnered with GNC's Earth Genius to show you how I do fitness and it all starts with some of the best ingredients on the planet. And I have an exclusive coupon code for you to use to save 20% off on GNC's Earth Genius products!
"The US Food and Drug Administration has not evaluated the statements in these videos. These products and statements are not intended to diagnose, treat, cure or prevent any disease."
Why I'm Using GNC's Earth Genius Products + Exclusive Coupon Code
What does it mean to be fit? Is fitness synonymous with the quality of your physical well-being or is it an approach to one's overall lifestyle philosophy? I like to think, and I am sure others would readily agree, that fitness overlaps and incorporates physical, mental, and spiritual welfare. However, none of these three areas can be achieved without nutrition. Introducing GNC's Earth Genius!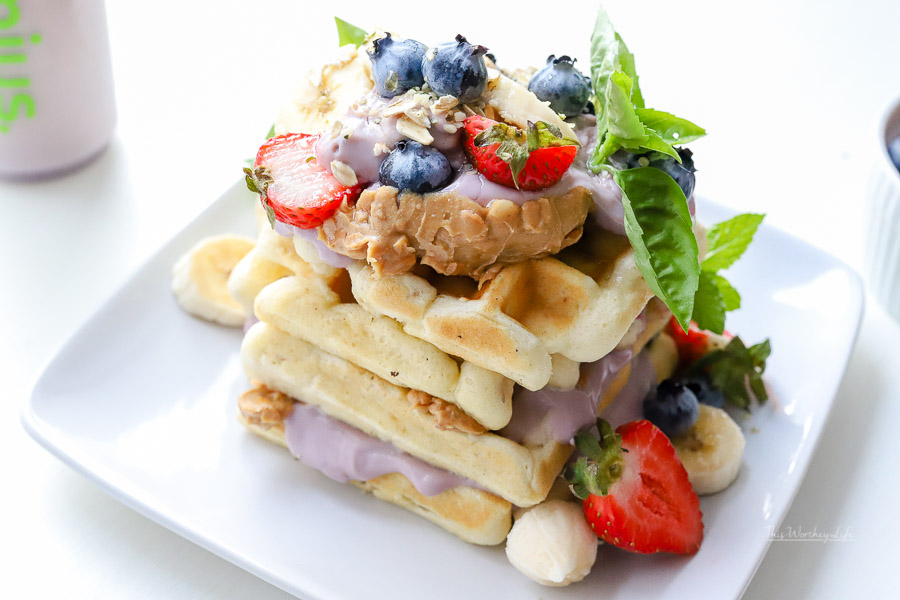 A day in the life of fitness
My days begin with a good breakfast that includes lots of fruit, protein, and enough fuel to get me started off in the right direction. I often eat lunch on the go, and it is good to know that when it comes to convenient options, GNC is the best source for the kind of wholesome nutrition I need. Earth Genius offers a comprehensive line of greener solutions inspired by nature, which are also non-GMO and made with no artificial flavors or sweeteners.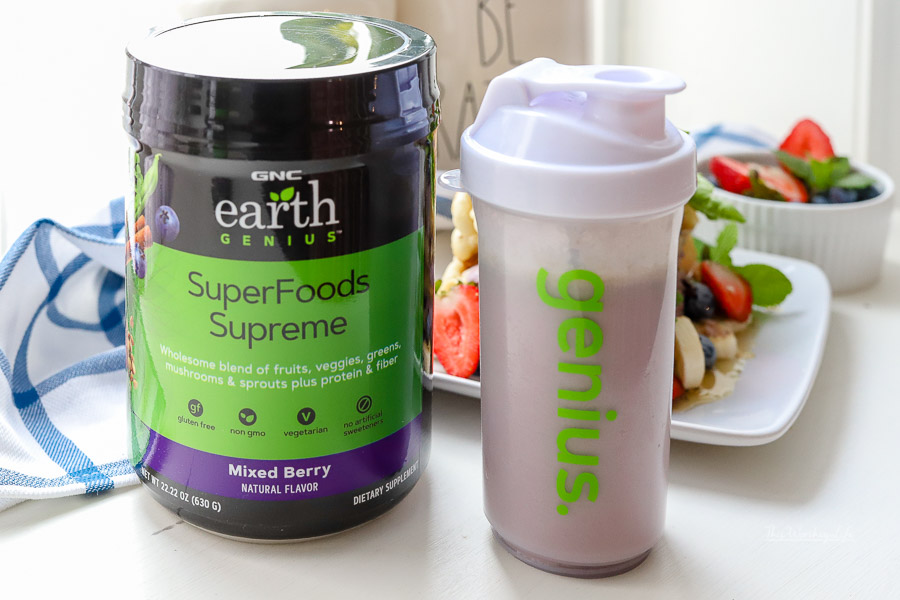 Now that I'm in my 50's, fitness matters more than ever! As you get older, things change, and I find myself needing all of the help I can get. GNC's Earth Genius products are like your bodies BFF. And like a good BFF, they want what's best for you. Earth Genius delivers products made with, or preferably without, any of the goo and mess found in too many of the products in our food supply.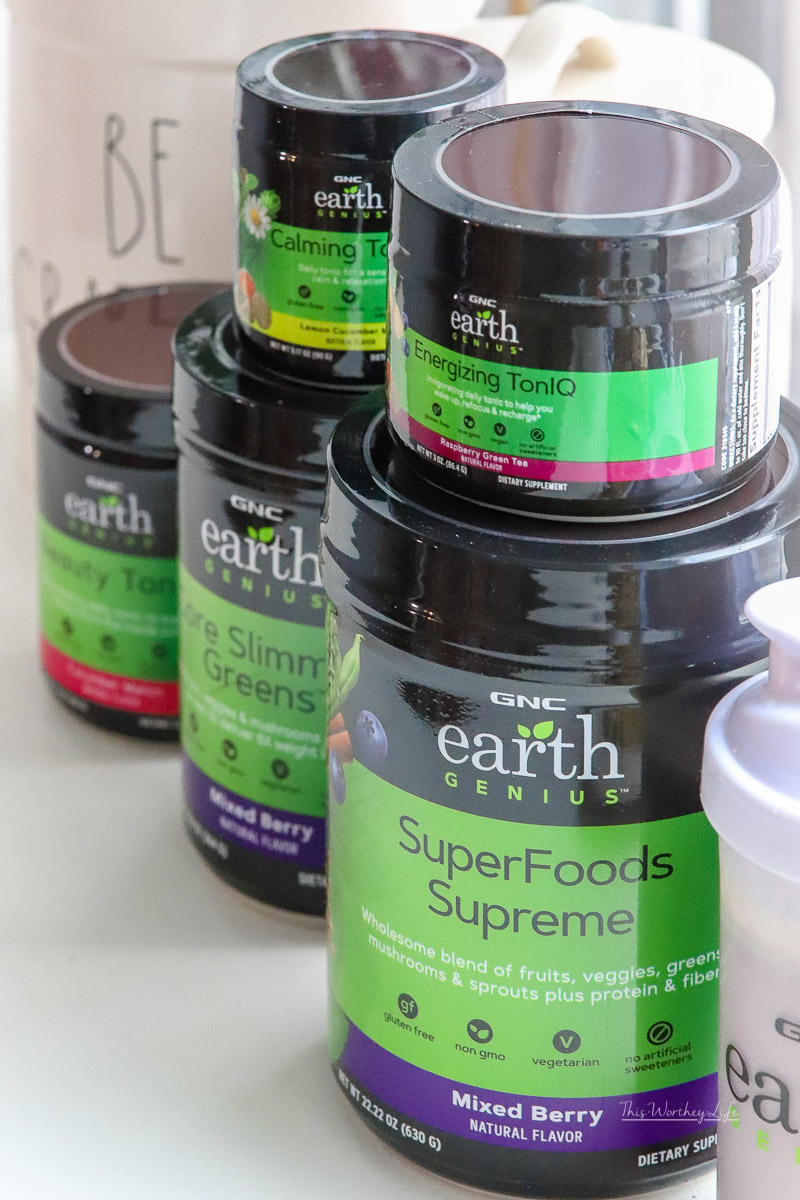 GNC's Earth Genius products
Here, take a look at the range of Earth Genius products, and this is what they are all about, good stuff in, good stuff out!
gluten-free
non-GMO
no artificial sweeteners
no dairy
vegetarian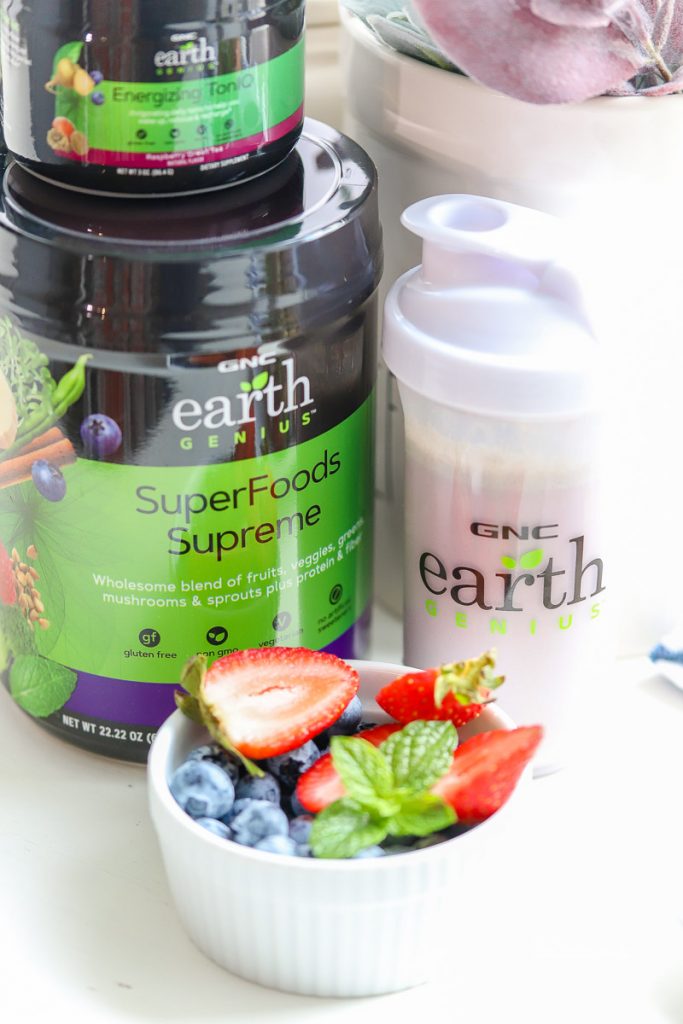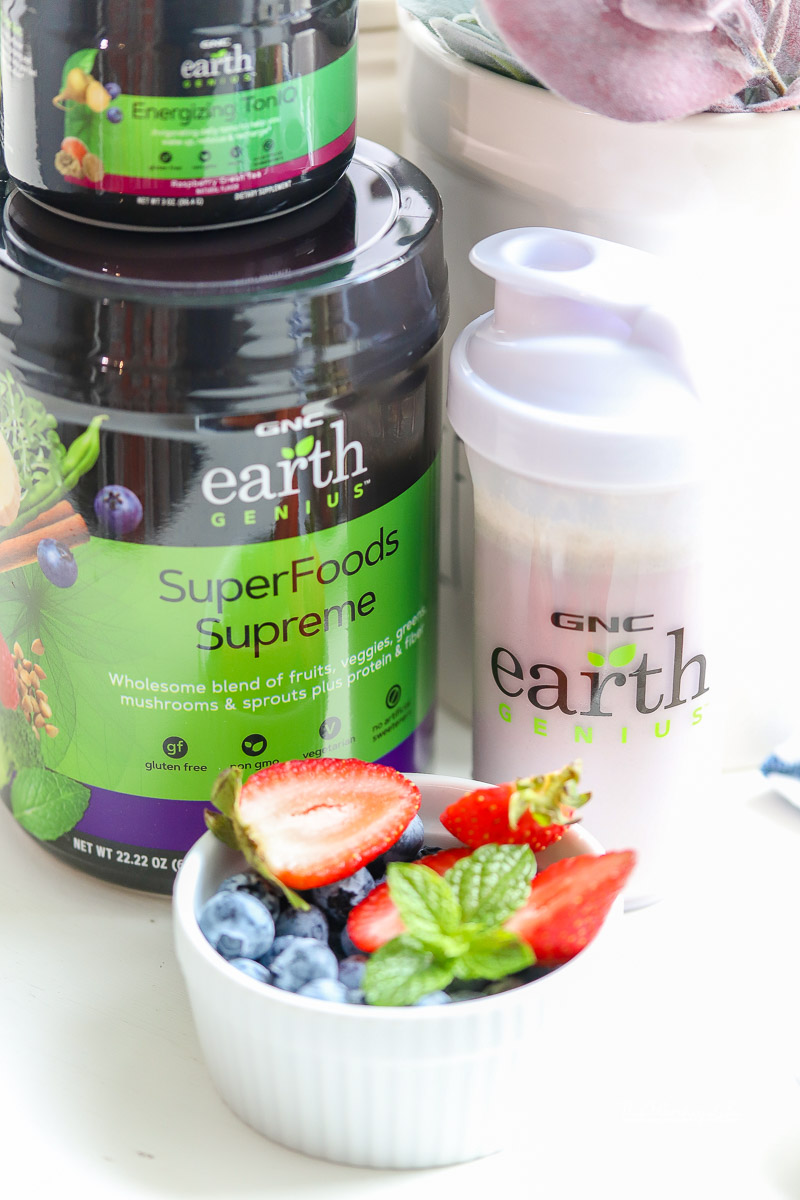 So, what's not to like? And, as I move into my fall and winter fitness regimen, I've added GNC Earth Genius's new and exclusive products to my daily routine. This means I get a quality product, optimum nutrition, and a practical way to get all of the good clean foods I need to be eating in the convenience of a powder mix.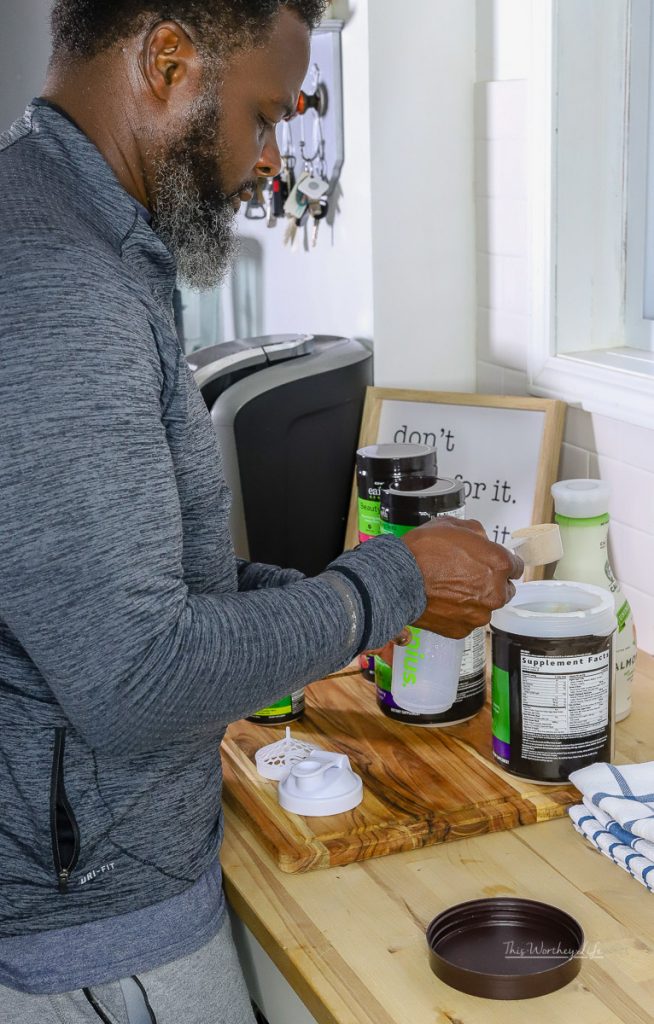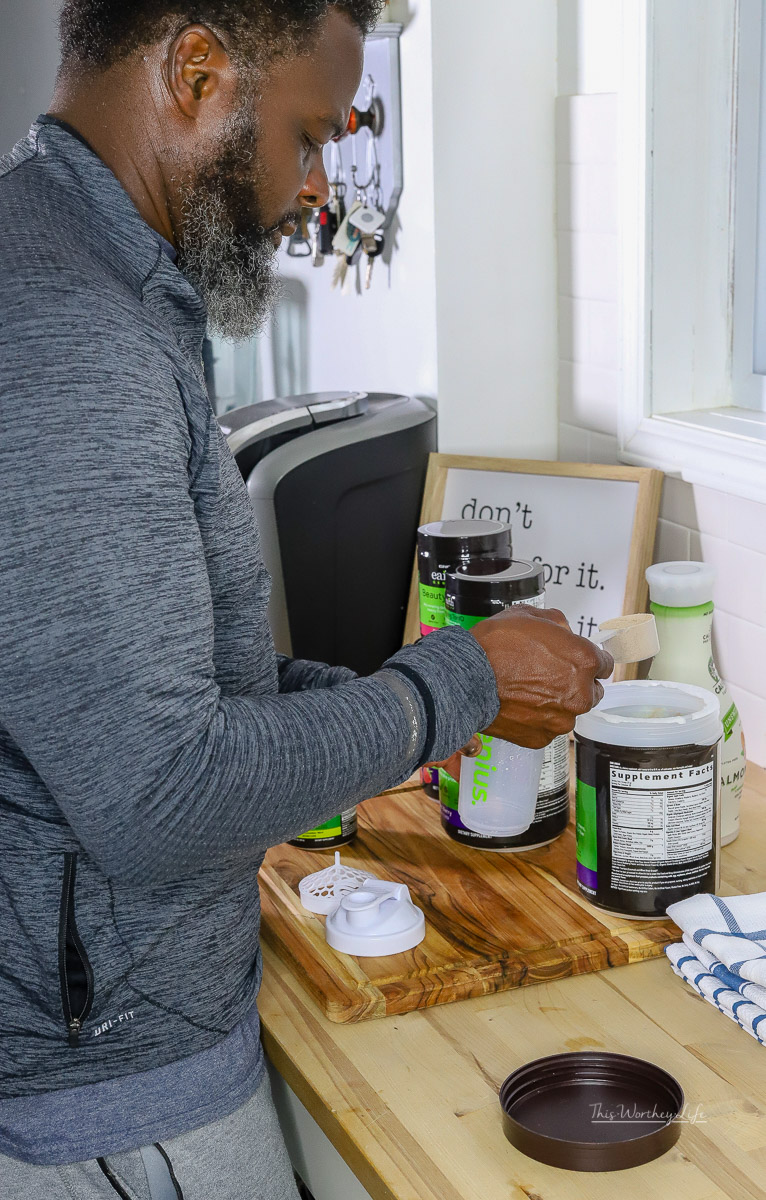 It's so easy to make! Add one scoop of SuperFoods Supreme into the mixing SmartShake™ container; I added almond milk up to the 12-ounce mark. After securing the lid, I gave it a vigorous shake for 30 seconds.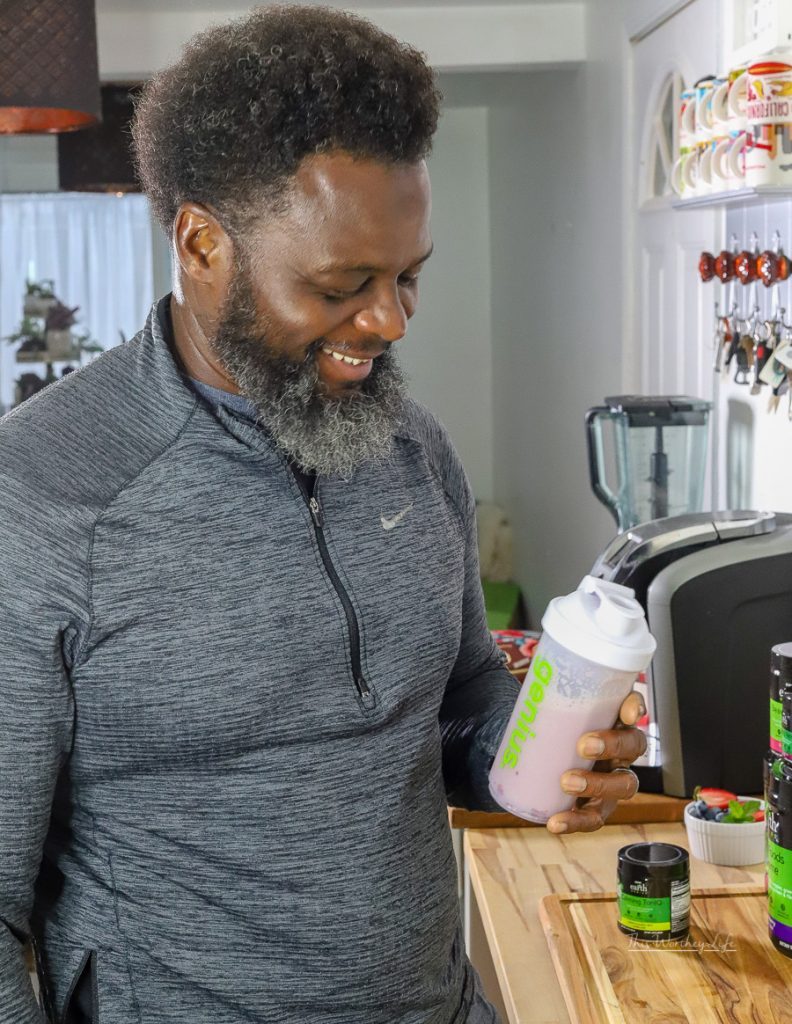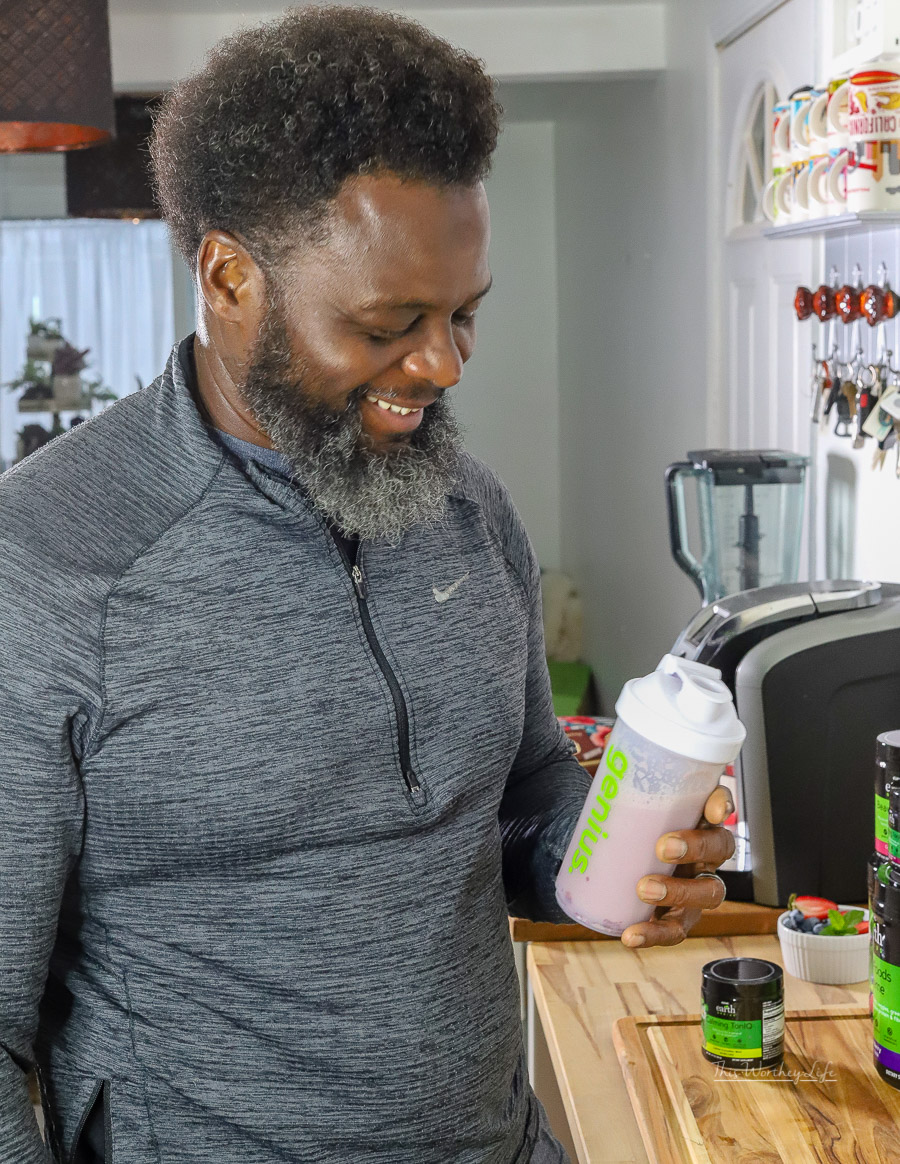 I drink one Superfoods Supreme shake each day, and I know I am getting all of the clean nutrition my body needs.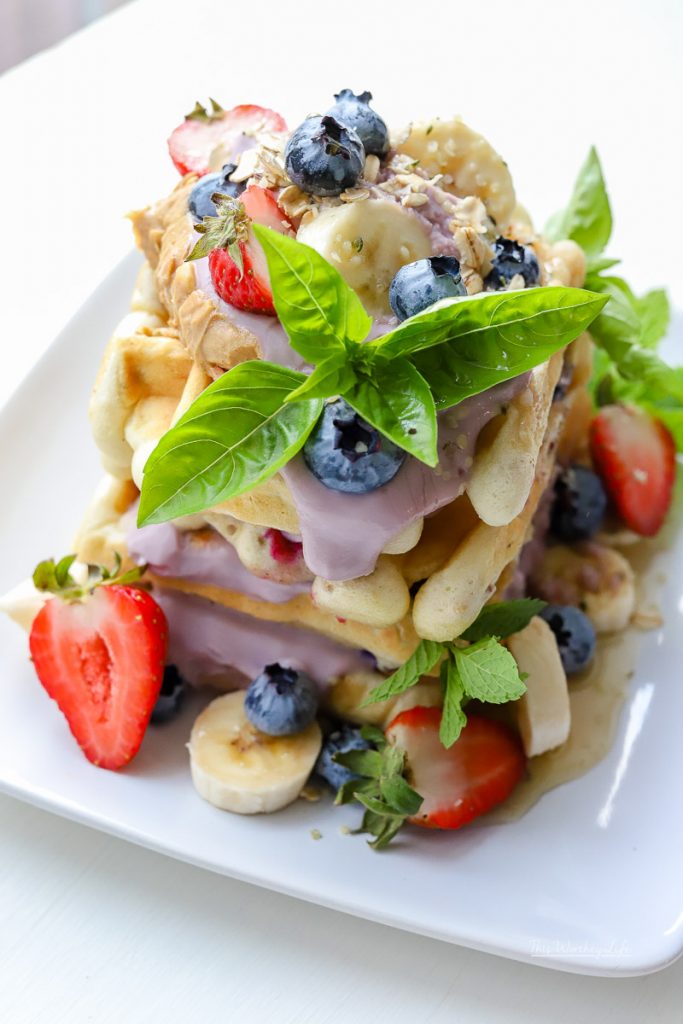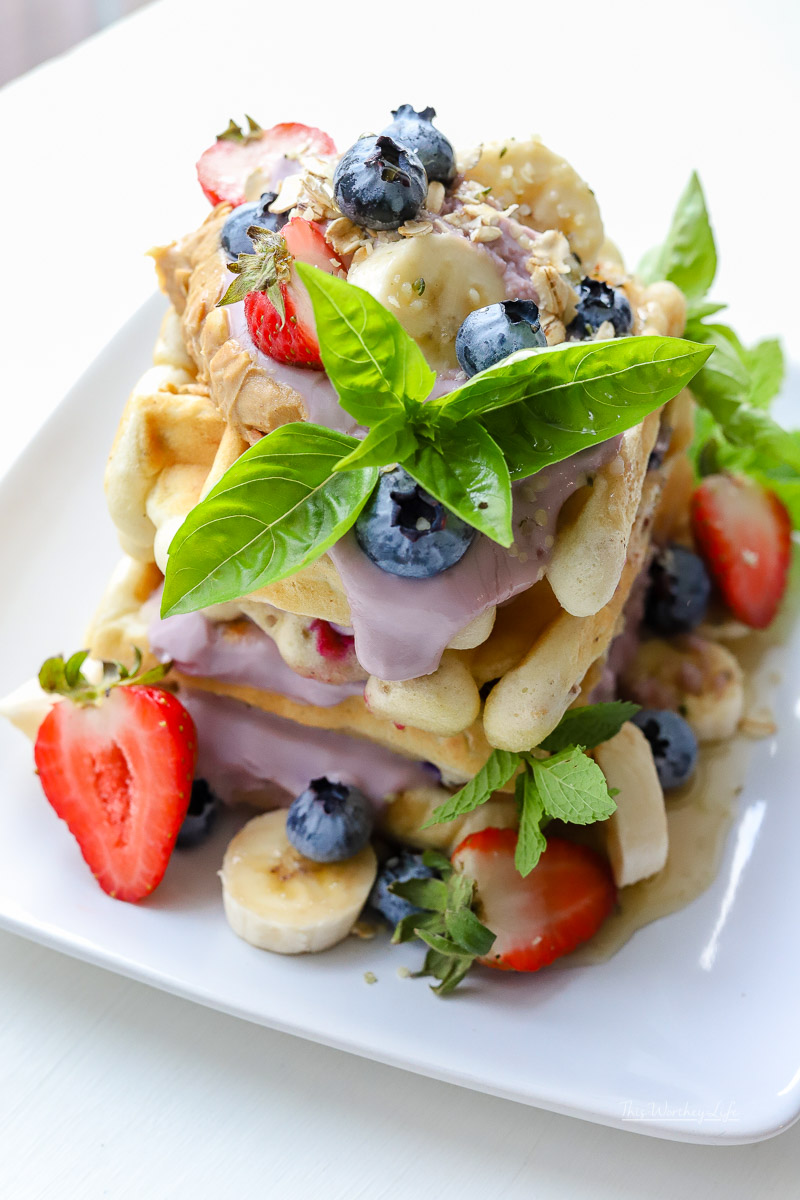 Today, I made my Gluten-Free Oatmeal Waffles, with organic peanut butter, non-dairy blueberry yogurt, and lots of fresh berries and bananas. I also added raw oatmeal, hemp seeds, and drizzled on some local honey, and added a serving of GNC's Earth Genius SuperFoods Supreme.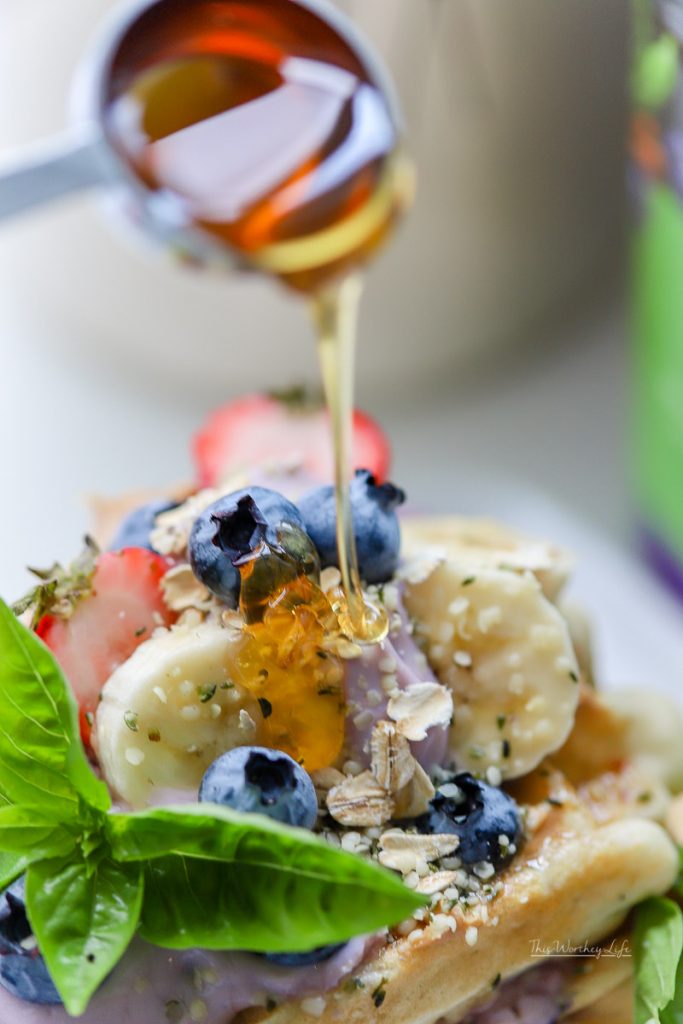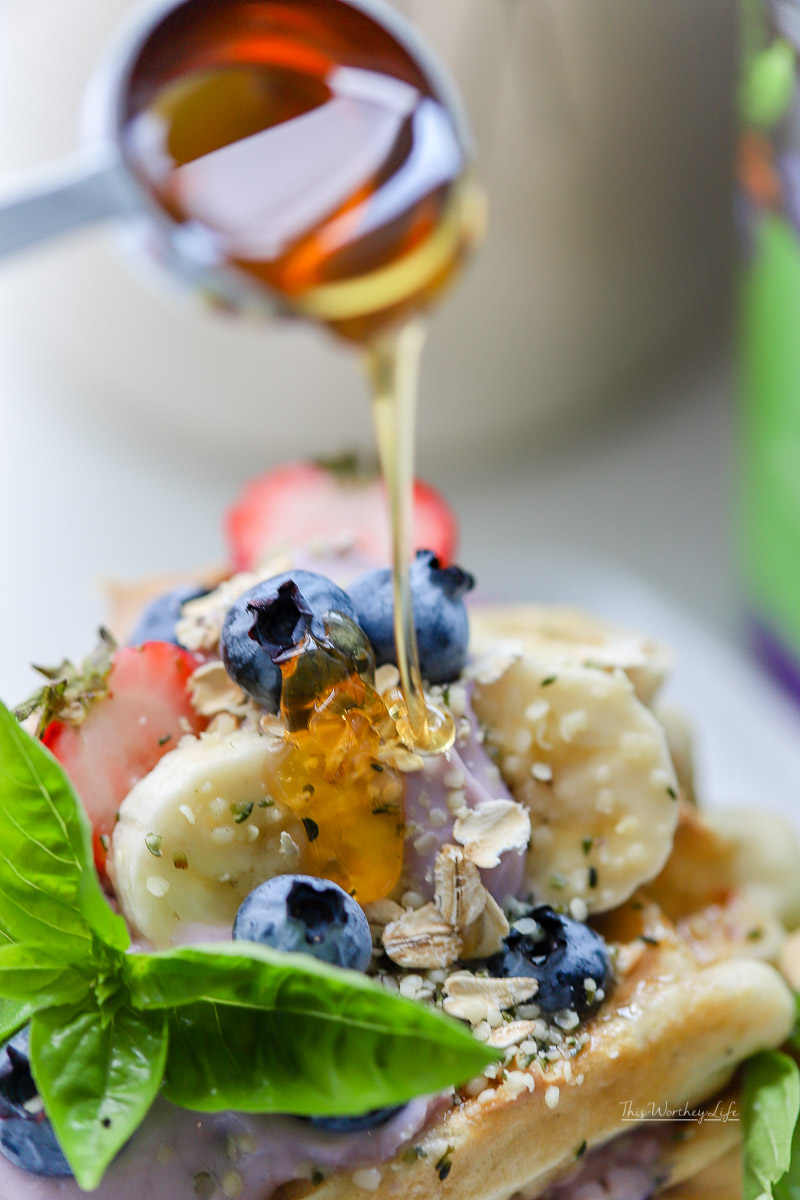 Gluten Free Sunflower Kernel Oatmeal Waffles
Ingredients:
2 cups gluten-free waffle mix
1 serving GNC's Earth Genius SuperFoods Supreme
1 cup non-dairy almond milk
2 fresh farm eggs
3 tablespoons whole organic oats
2 tablespoons unsalted sunflower kernels
2 tablespoons light extra virgin olive oil
Directions:
Preheat waffle iron.
Combine ingredients in a medium size bowl and mix until the ingredients are just combined.
Brush the hot waffle iron with light extra virgin olive oil.
Spoon 3-4 tablespoon of waffle batter into each waffle iron compartment, close the lid and cook until the waffles are golden brown.
Place the waffles on a plate and top with organic crunchy peanut butter, non-diary blueberry yogurt, fresh organic blueberries and sliced bananas, organic hemp hearts, and drizzle with raw organic honey. Garnish with fresh sprigs of basil and fragrant mint.
Serve.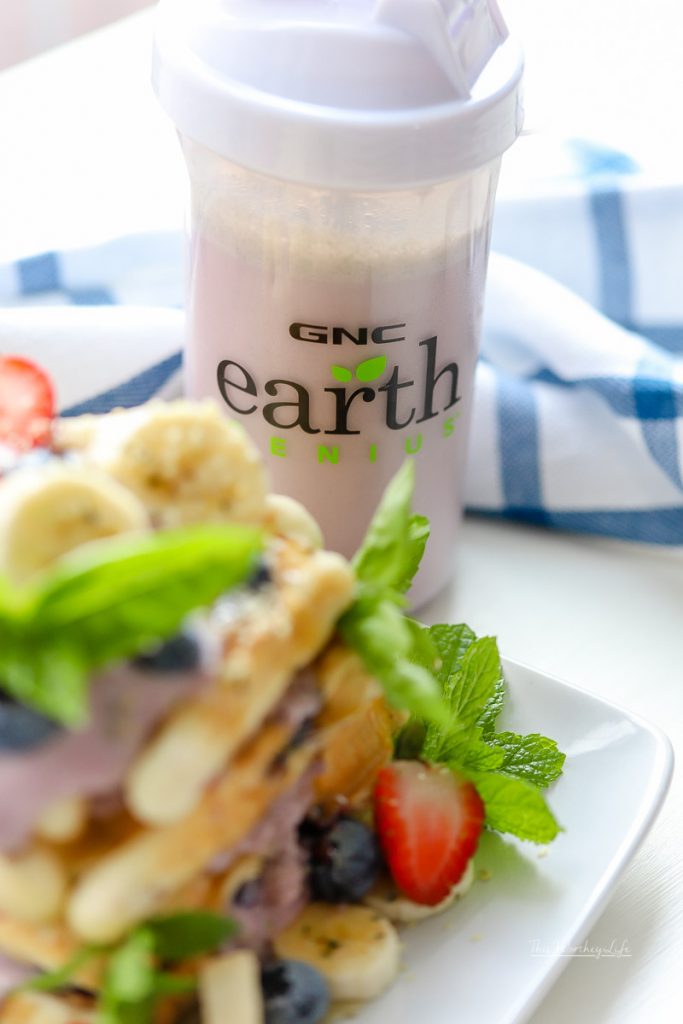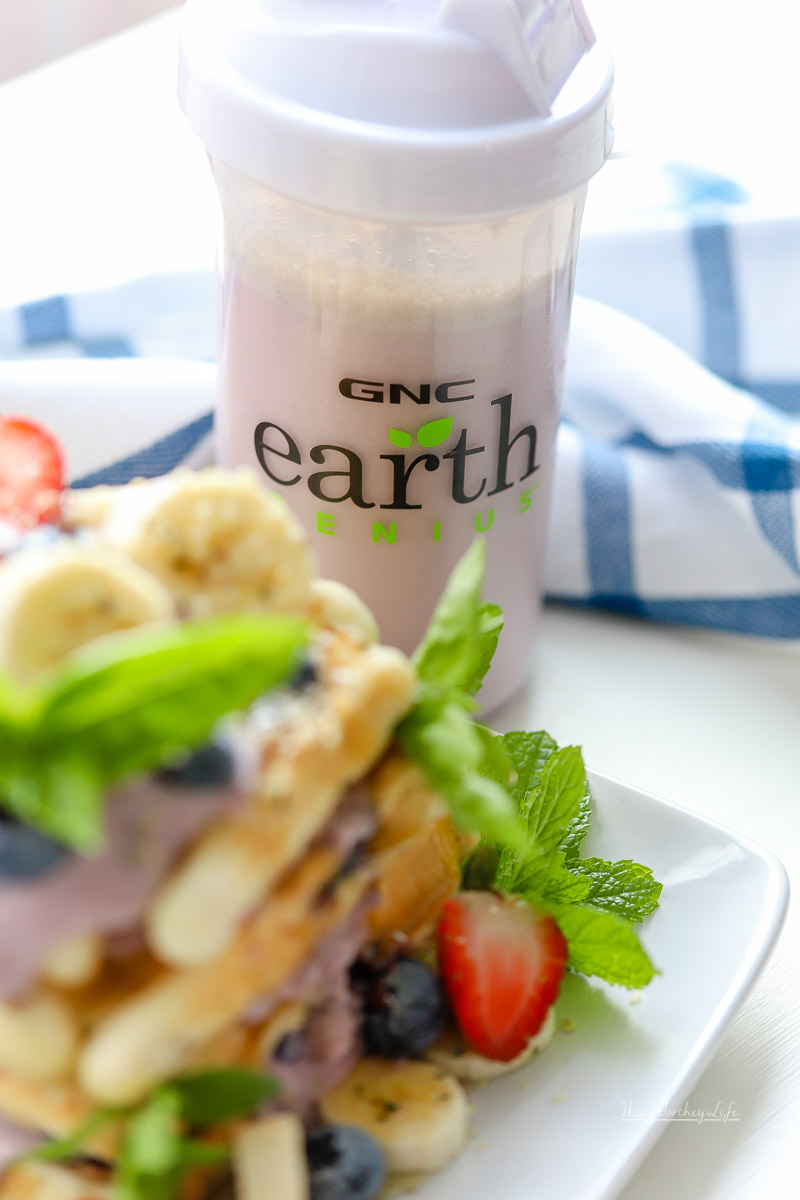 GNC's Earth Genius products are not only good for your body, but they taste great! You know how some products are a monumental pinch-your-nose struggle to get down? Well, these are not those, and those are not these. We're talking seriously deliciousness! Not chalky. Not bland. Just Good. GNC Earth Genius perfectly compliments fruit smoothies, juices, Budda Bowls, and yogurt bowls.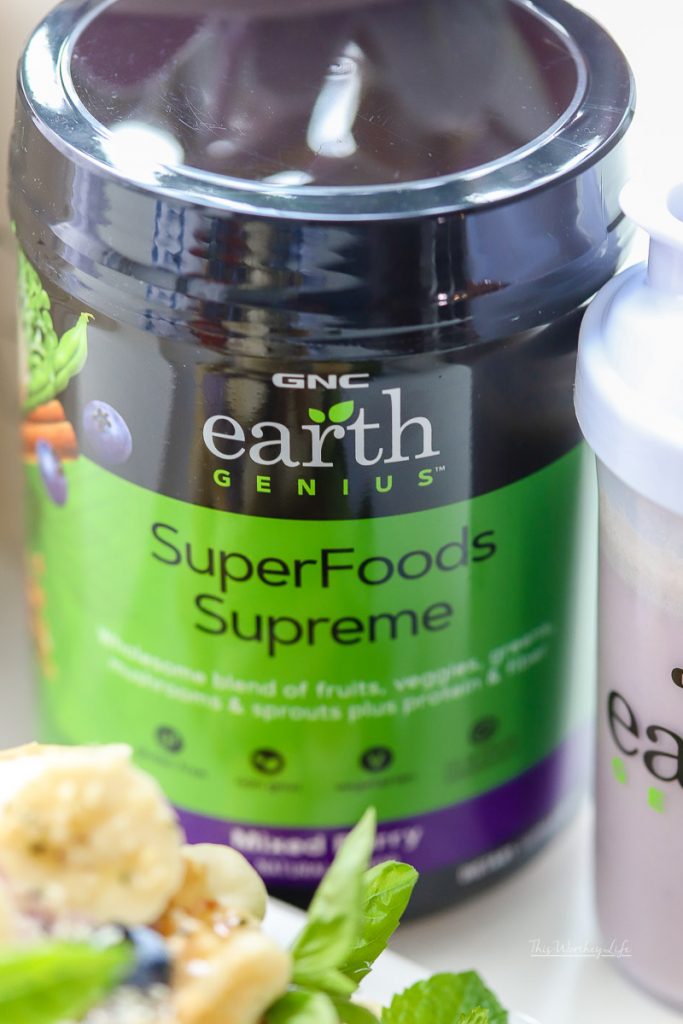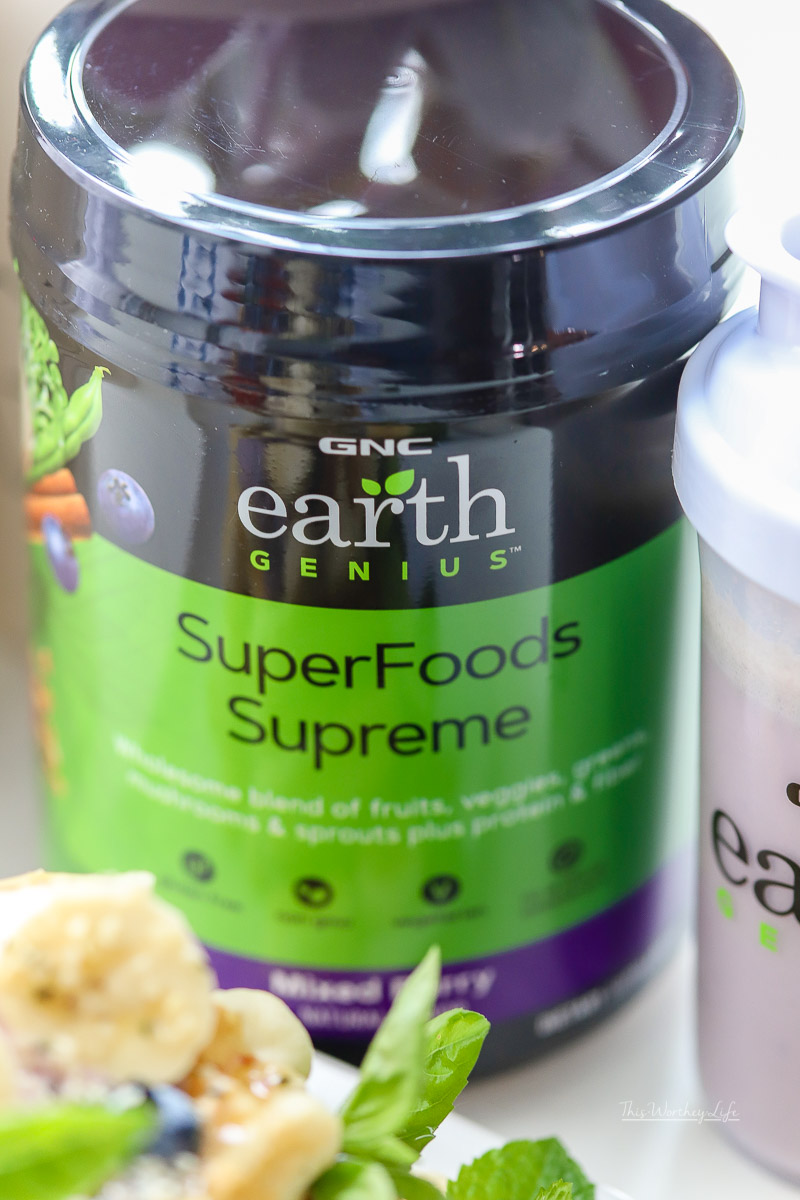 One of my favorite products is the GNC Earth Genius SuperFoods Supreme. I am taking back my nutrition with this one because it allows me to get the nutrients my body needs to add balance and high-quality superfoods to my diet. The SuperFoods Supreme is packed with a variety of 35 different superfood ingredients, plus protein, prebiotic, and enzyme support, how cool is that? My body hasn't stopped saying WHOA! WOW! GIMME SOME MORE!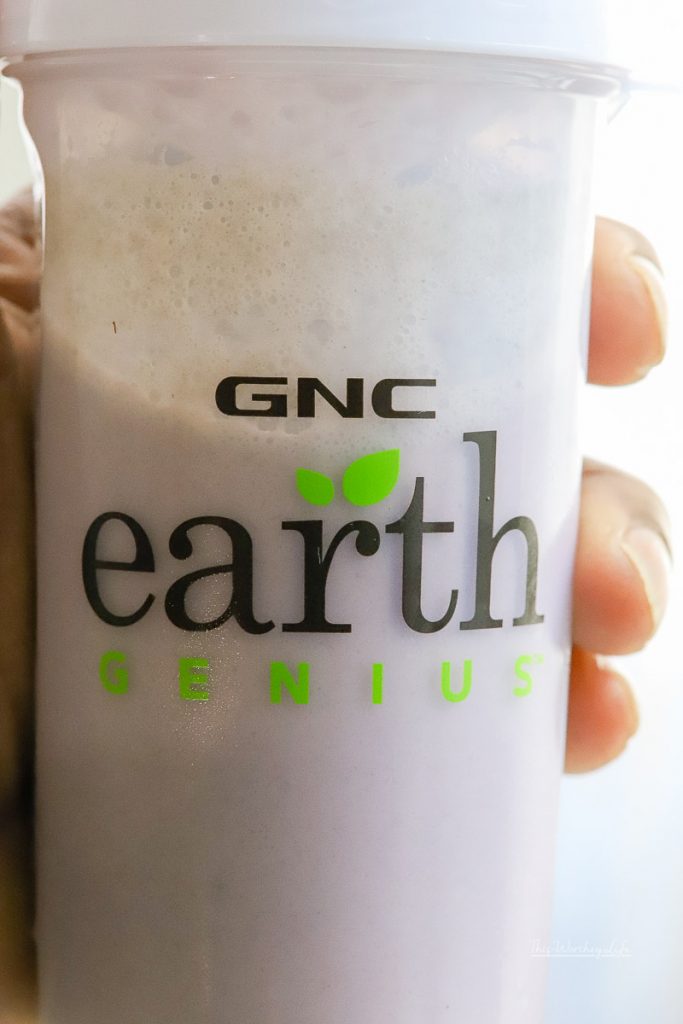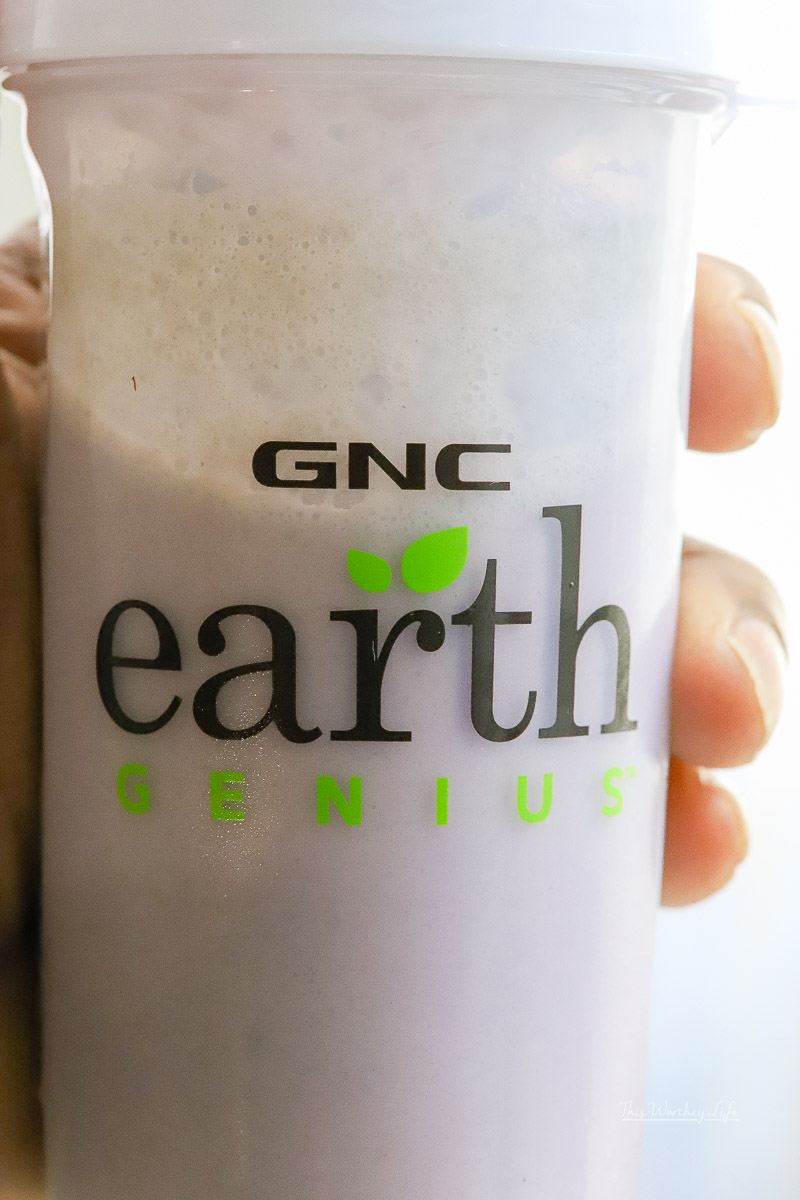 GNC is the trusted industry leader when it comes to supplements, and with their new Earth Genius line, they have created products that deliver a wholesome, clean, better-for-you solution inspired by nature and crafted by experts. For me, good nutrition has always been the foundation of living a healthy life, because I don't think you can adequately address one's mental or spiritual health if you haven't eaten well.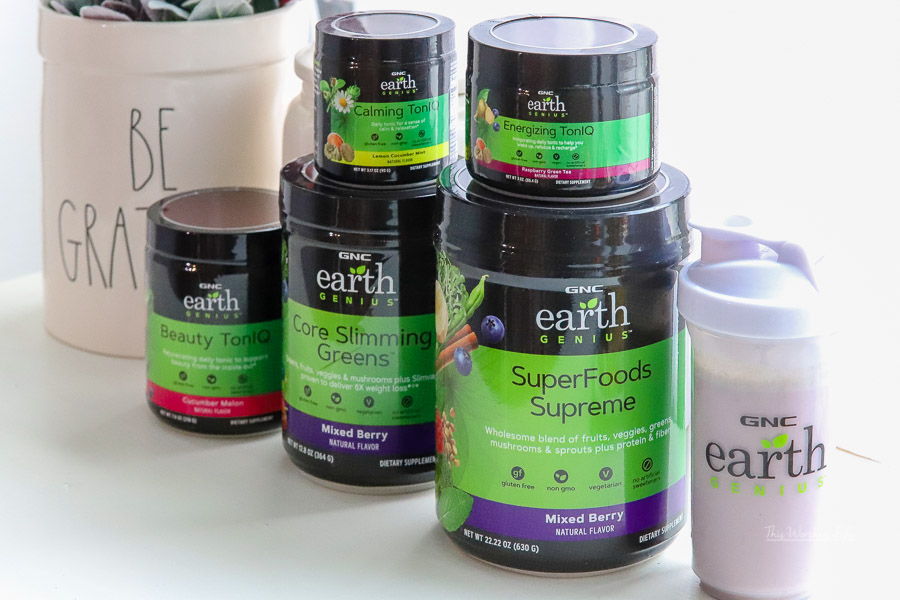 Interested in giving these a try? Well, I have an exclusive coupon code for you to use in-store or online to save 20% off! Use coupon code: 34123 on any Earth Genius product from 9/27-12/31/18. (This can be redeemed in-store by showing the code to the employee or online here http://bit.ly/_DerrickEG).