 Winter time play with the boys and we finally got enough snow to have some fun. Here Dad is wrestling with the twins, it was so nice watching them have their fun while I watched from the warm comfort of a toasty house.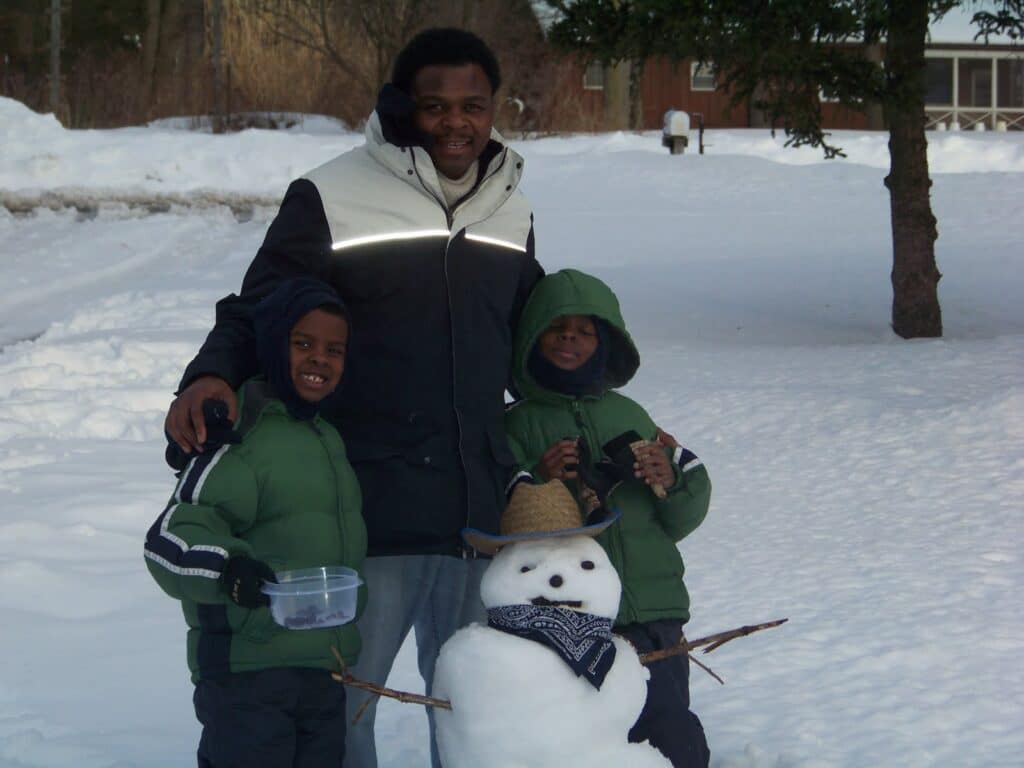 This trio, in-between snowball fights and other snow related hi-jinks, managed to make a pretty nice snowman. I love the hat and the kerchief around the snowman's neck. It almost made me want to go out and join them…almost.
 After making snowmen with Dad and Zion, Ziah decided to try his hand at making baby snowmen of his own. Initially he told Dad that he was going to make a whole yard of snowmen, but after realizing how cold it was, Ziah ended up only with a few baby snowmen. After a while Ziah's hands got really cold and Dad sent him inside to take a break. I kept him inside with me until he was warm enough to go back outside and finish his snowmen family.
The twins also enjoyed throwing snowballs at Dad and sneaking up behind him and ambushing him. By the end of the day, they had made 2 snowmen, along with Ziah's baby snowmen. Zayd'n was with Aunt Tonnie and missed out on all the snow fun!