This post was sponsored by Give Kids A Smile as part of an Influencer Activation for Influence Central and all opinions expressed in my post are my own.
Growing up, personal hygiene was stressed as an importance from my parents. My Mom also made sure we went in for our annual physical, and kept up with our dental visits. I started getting cavities around the age of ten. The only reasons I had cavities was eating a ton of candy, and not brushing my teeth regularly before going to bed. I would brush them, but not on a consistent basis. And since I had a sweet tooth, it wasn't long before I started dreading going to my dentist for those check-ups. He would remind me about cutting back on the sugar, and recommended to my Mom that I only chew sugarless gum. At first, I didn't listen, but after a few cavities, I started to take my dental hygiene seriously.
Raising Awareness on Why We Need The Give Kids A Smile Program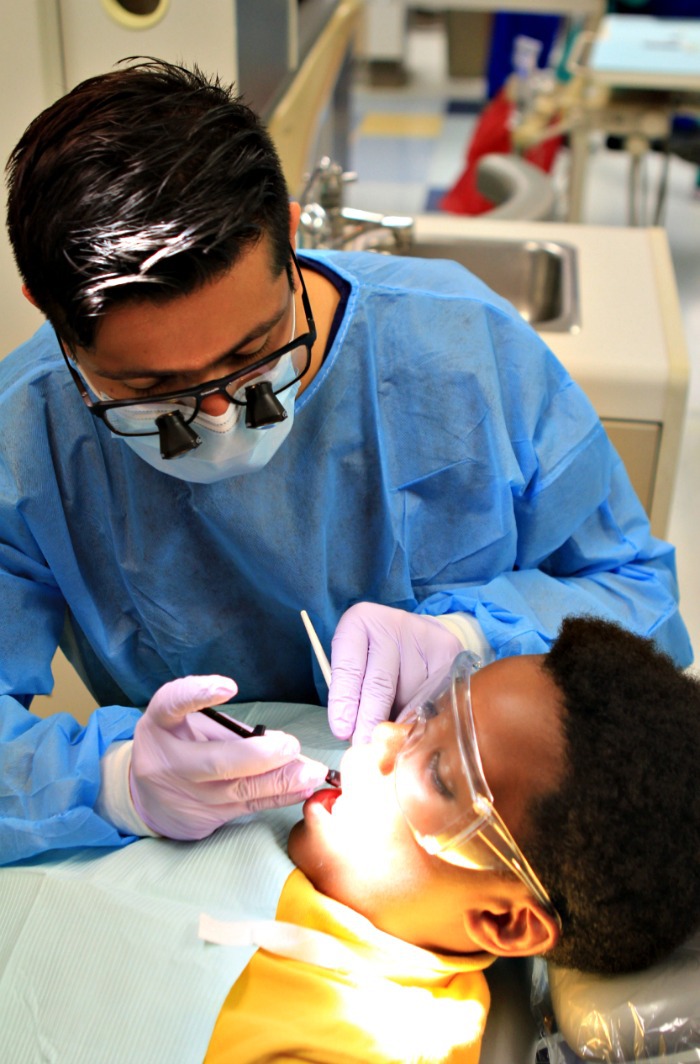 When I became a parent, I vowed my kids would not eat candy like I did. I'm happy to report that all three boys (14, 14, 11) do not have ANY cavities. As babies, I did not let them go to bed with bottles of juice in their mouths, I also watched their sugar intake. And, I made sure they brushed their teeth on a consistent basis, and kept up with their dental appointments.
My children are fortunate to have access to health and dental care, but unfortunately, despite the availability of Medicaid and coverage under the Affordable Care Act, too many children still suffer with tooth decay.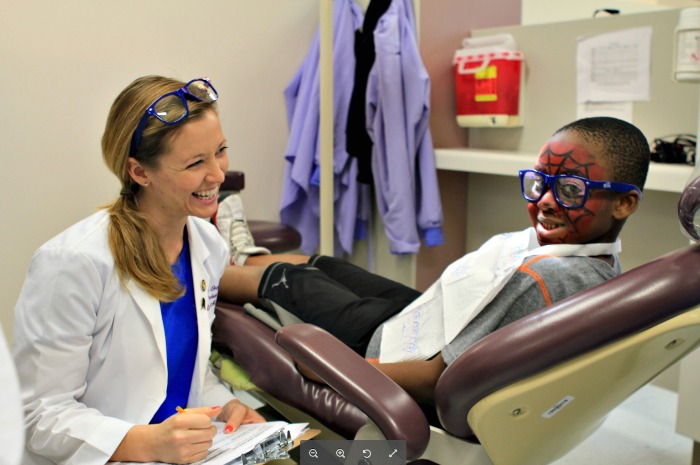 Did you know that the number one chronic infectious disease among children in the U.S. is tooth decay?
Yes, tooth decay affects 42% of children between the ages of 2-11 years old. Almost half of them are minority, underserved, and Medicaid recipients suffer from untreated caries.
Did you know that half of children that enter kindergarten have issues with tooth decay? When a child has an untreated tooth issue this can not only affect their health, but their ability to eat, sleep and function well at school.
As these kids get older, the problems only become worse. I used to work for our community health department, and then in the non-profit sector. Many parents came into the health department seeking services for their kids. Many of them waited until it was too late to prevent oral health problems. Working with at-risk youth, I noticed they did not put their health first. Going to the doctor or dentist was the last thing on their list. Their man concern was having a roof over their heads and something to eat. When you don't have the proper hygiene care, your confidence level goes down. Many suffered from depression, self-esteem issues and more. Seeing problems like this is why I am a huge advocate for getting care earlier on. Many of these issues can be prevented if only the education, awareness, and care is started at a young age.
I'm thankful we have programs like Give Kids A Smile. This year, they are celebrating 15 years of providing oral health services, including education, screening, preventive care, and dental treatments to kids who otherwise would not access to these services. The Give Kids A Smile program started out as a one-day grassroots event for 400 kids in 2002 in St. Louis and expanded to a series of events in all 50 states reaching more than 5.5 million underserved children. Over the past 15 years, more than half a million volunteers, which includes dentists, dental hygienists, other dental stuff, teachers, and other community health professionals have given their time and talents to this program.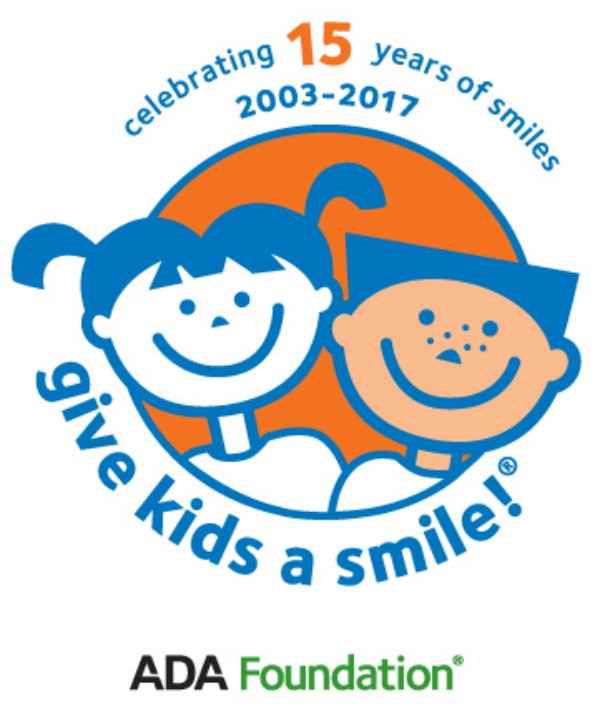 How can you help?
Make sure your kids are brushing their teeth twice per day for two minutes using fluoride toothpaste.
Make sure they floss once per day.
Provide healthy meals.
Monitor their sugar in-take.
Make sure your kids visit their dentist twice per year.
Thank your dentist and their office for their hard work!
Sign up to volunteer with the GKAS program.
Today the Give Kids A Smile (GKAS) program has grown to be one of the largest children's oral health charitable program in the United States. As GKAS celebrates 15 years, they need your help. More awareness needs to be raised about the silent epidemic of tooth decay and the future of children's oral health in this country. You can find more information by going to ADAFoundation.org/GKAS.
I also encourage you to hop over to Give Kids A Smile's facebook page and give them a like!
*All photo credit goes to Give Kids A Smile Day, Nova Southeastern University College of Dental Medicine, Davie, Fla., February 5, 2016. Photo credit: ADA Foundation.