Having a healthy brain is important. When's the last time you took a brain health assessment? I discuss my results, plus tips on promoting a healthy brain!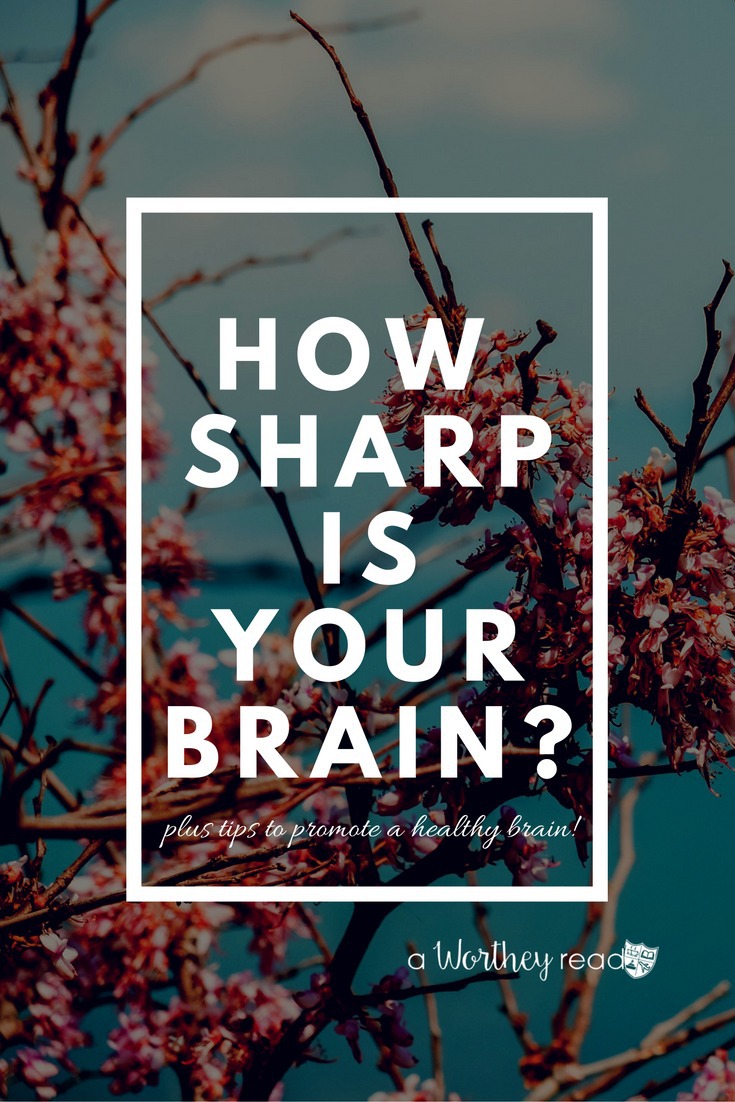 I'm only in my mid-thirties, but many days I feel like I am losing it! I can't remember the simplest things, including where I put my glasses. Yes, me, in my middle-age-end-of-the-millennial-era-self looks for glasses.
Hopefully, I'll age gracefully. Or, maybe I'll be one of those old little crabby ladies that can say whatever she wants to say, but no one will care and excuse her because she's old. Yup, this will be me!
You too?
In the meantime, I am too young to have these problems (I think). I tease my husband who just turned 50 this year (he looks seriously young, right?), about me pushing him around in a wheelchair in a few years. But, if I don't pull it together it could be me.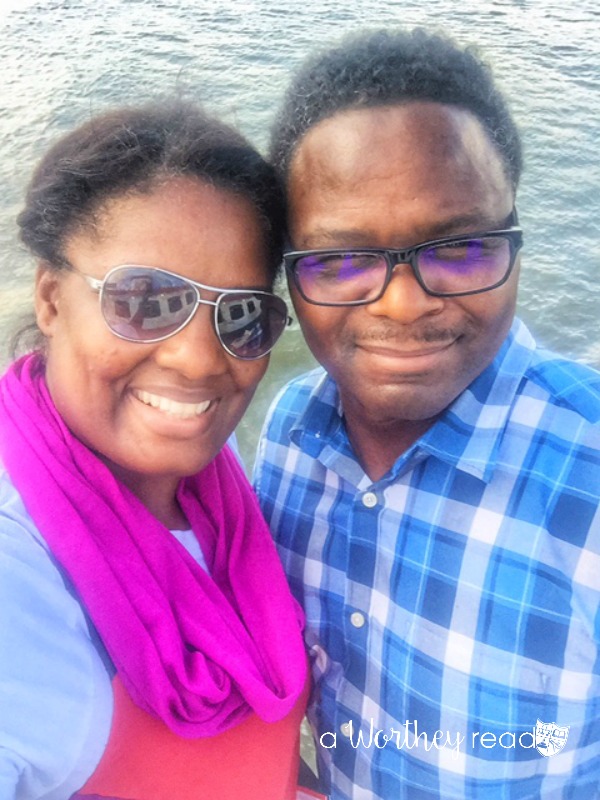 Derrick is the opposite of me. He works out, he eats healthier than me and works hard to maintain his boyish good looks.
I was recently asked to try a brain health assessment with AARP's website called Staying Sharp.
The results of my brain assessment told me a few things about myself.
Overall it told me, "Tat, you have to do better!" I should have a higher score for my middle 30 age, right?
If you haven't taken a brain health assessment before, and you're wondering why you can't stay organized, side-tracked easily, forget things, etc.things, it will tell you a little about yourself. But, hope is not lost, because Staying Sharp also gives you things you can do about it to help your brain become healthier.
The brain health assessment takes about 30 minutes to complete. You go through a series of tests with words, numbers, and matching. And, it goes quick. You don't have time to think about your answer, with no time to write anything down (which is the whole point).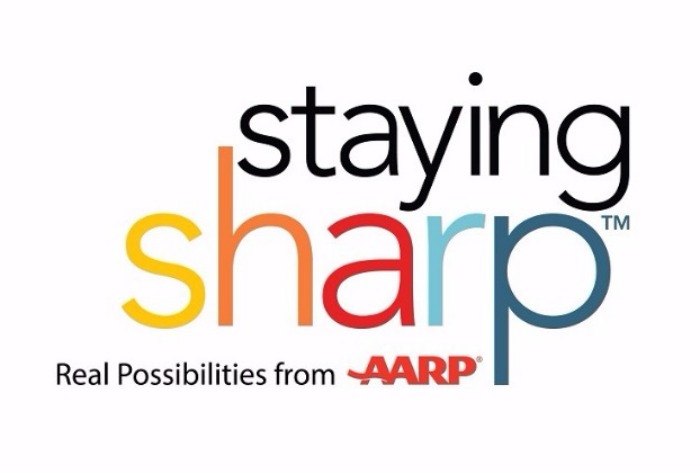 Well, after a few tests, here's my assessment so far.
I have a 7.2 brain health score.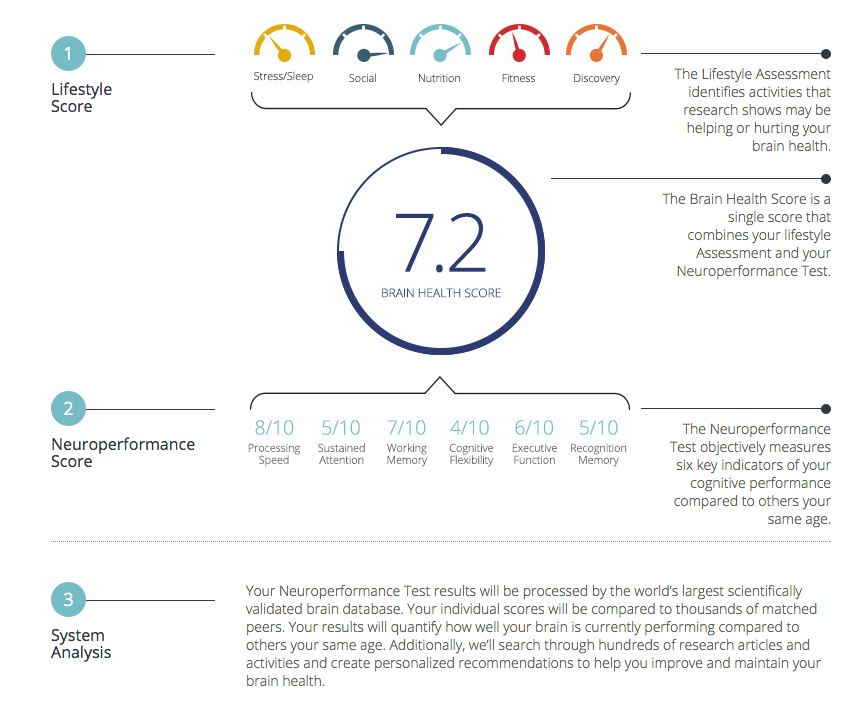 Processing Speed is a 5. (about average. This includes tasks such as quickly searching for and responding to specific information. Examples of processing speed are: the time that it takes to make a straight-forward decision, or how fast you can complete a simple math problem.) WOW, I need to show these results to my husband. He says that I take a longer time to answer him about the simplest things. When I go shopping at some of my favorite home decor stores, I can walk around the same item about 5 times before deciding if I really want to buy it.
My working memory score results are about a 3.5 (ouch, but it makes sense since I'm always forgetting things).
Sustained Attention score is 7.5. I'm actually surprised it's THAT high. My attention span over the past few years seemed to have shrunk. I blame a lot of that on the nature of my job and social media! (lol)
Cognitive Flexibility score is 4.5. (this shows how quickly I can switch my attention and adapt something new).
Executive Function score is 4.5. (helps to plan, organize, remember things, prioritize things, pay attention and get started on tasks). Welp, this explains WHY it can take me forever to get things done and prioritize my to-do list. This explains a LOT!
Recognition Memory score is 5. (about average, but this needs to be better. This memory helps me to recall important factual information, build rich positive memories of experiences, and work more effectively without having to do "look ups".)
After taking this brain health assessment, I felt a little light bulb go off in my head. Many times I have thought the older I'm getting, I seem to forget more, take longer in organizing myself, and answering questions. I had my twins when I was 21 years old. I was the most organized person, ever! I mean, I even had their poop schedule organized. This then led me to become an OCD person, but an organized one. Over the past few years, I have fallen off the organization train.
But now, after doing these few assessments, I can see where my brain has slowed down, and I'm not as sharp as in my younger years. I blame a lot of this change to my current job, which is sitting in front of a computer screen for several hours per day. However, I don't exercise like I should, I need to up my vitamin game, and the list goes on and on.
So, after this assessment here's what I am going to do. And this may help you if you're in the same boat as me!
First, I'm going to start walking at least 30 minutes per day. This will take place at the gym, or the trail behind my house.
Second, I am going to set a reminder on my phone to take my vitamins every day. Some weeks I do really well with this, other times I don't. However, since I have low iron, I need to be taking these essentials daily.
Third, I am going do more brain exercises and assessments. This includes reading books, puzzles, and activities on Staying Sharp's website. They have a plethora of games to play, articles to read, recipes to try, and other activities all to help the health of our brain!
What is Staying Sharp you may ask? It's a subscription-based, digital platform that promotes holistic brain health through FREE and premium brain games, recipes and more! It's based on the five brain health pillars: move, nourish, relax, discover and connect.
This platform is unique since each assessment is based on your brain, and gives you specific results. It's recommended by the Global Council on Brain Health (an independent collaborative of scientists, health professionals, scholars and policy experts from around the world).
Why don't you give it a try? Head to StayingSharp.aarp.org and give it a try. And no, you don't have to be 50 to use this assessment. The younger you start, the better off you will be when you land the big 5-0!
Giveaway information:
Guess what? You have the opportunity to try out the Staying Sharp program for FREE FOR 1 MONTH. In order to enter, just leave a comment below stating, "I want to take the Brain Health Assessment." Upon posting this comment, each entrant will become eligible to win. Only one (1) entry per individual. This giveaway is open till 3/1/2017.
"After you are confirmed as an eligible recipient and upon claiming the gift, you will receive your free 1-month membership to Staying Sharp. If you do not cancel, then your membership will continue and the annual subscription rate (plus applicable tax) will be charged to your credit card about the same date each year that you continue your membership. You may cancel your membership and stop the billing anytime by notifying AARP by calling 888-339-5758."
Be sure to leave a comment below stating, "I want to take the Brain Health Assessment" for your chance to win. 20 lucky people will be selected for this opportunity! It's a great way to see exactly how sharp your brain is, and ways you can improve it!
Disclaimer: I received compensation for this post. However, all opinions and assessment are my own. See my disclosure policy for more information.