Own the back to school rush like a boss. These tips will help you prep and plan for a smooth and successful back to school year.
How To Handle The Back To School Chaos Like A Boss
It's time to say goodbye to the carefree days of summer, and like it or not, welcome the school season.
As you prep for a busy school season, it's easy to feel frazzled or overwhelmed on all of the things you have to do. We have two kids going to high school as freshmen, and the youngest is transitioning to a new school. I'm trying to hold back tears as my babies continue to grow up before my eyes.
While it's easy to feel stressed out about all of the chaos that comes with back to school, I have a few tips to help you keep it together.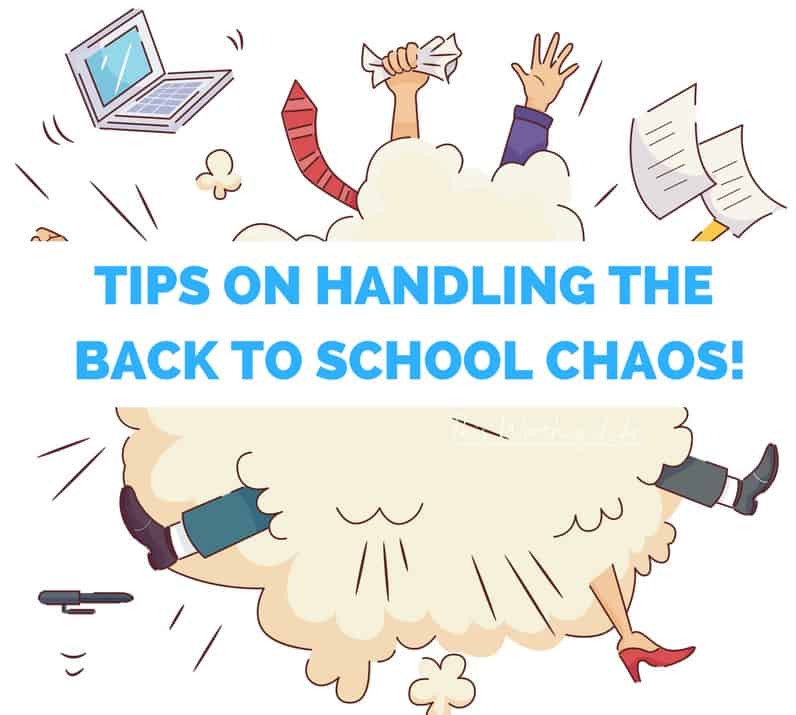 Talk about the school shopping budget with the kids. Kids will quickly add a ton of stuff to the shopping cart. They want to argue with you on getting the most expensive backpack. Let the kids know upfront how much will be spent on supplies and clothes.
Start early. It's easy to get caught up in all of the fun of summer; you don't want to think about the upcoming school year. I typically start planning for the school season in July. I shop the sales early to get the best deals, and this helps me feel prepared and less stressed about everything.
Communicate with your partner. With back to school comes sports, after-school activities, and extracurricular events. Sit down and create a calendar and list of upcoming events, activities, and work and travel plans. Derrick and I use a calendar on our phone to share schedules and plan activities.
Plan the night before. The first day of school always brings the jitters and a chaotic time.
have kids lay out their clothes the night before
pack their lunches the night before (if they are taking a cold lunch)
have kids take showers the night before
go to bed on time (even you, Mom + Dad)
don't forget to set your alarm
set your coffee on a timer (if applicable)
Tip: we start prepping for back to school about a week before the big day. I start transitioning the boys to an earlier bedtime each night leading up to the big day. We also go over our list to make sure we have everything.
Don't snooze on the first day of school. It's easy to hit the snooze button. I typically set about five alarms on the first day of school. As a work from home mom, I haven't had to get up early in a while, so the struggle of waking up early (again) is a challenge.
make a hearty breakfast for the kids, but be okay with them eating light (if they have the jitters and can't eat)
have breakfast with the kids/ talk about what to expect on the first day
set timers to make sure you are not late
if you're driving the kids to school, leave a little earlier so the kids can have extra time to get to their classroom
And most importantly, try not to stress parents. When you stress out, you pass that negative energy on to your kids. Kids need to go into the school year feeling confident and ready to take on the challenge of another school year.
Being organized and planning is what saves me from being frazzled and stressed out about another academic year. Oh yes, I've waited till the last minute several times and learned the hard way when I spent way more money on stuff and ran around like a chicken whose head was just caught off.
No, the back to school season does not have to be chaotic. Using these tips, you will be ready to own the first day of school and the school year like a boss!
Be sure to pin these tips to reference for later!