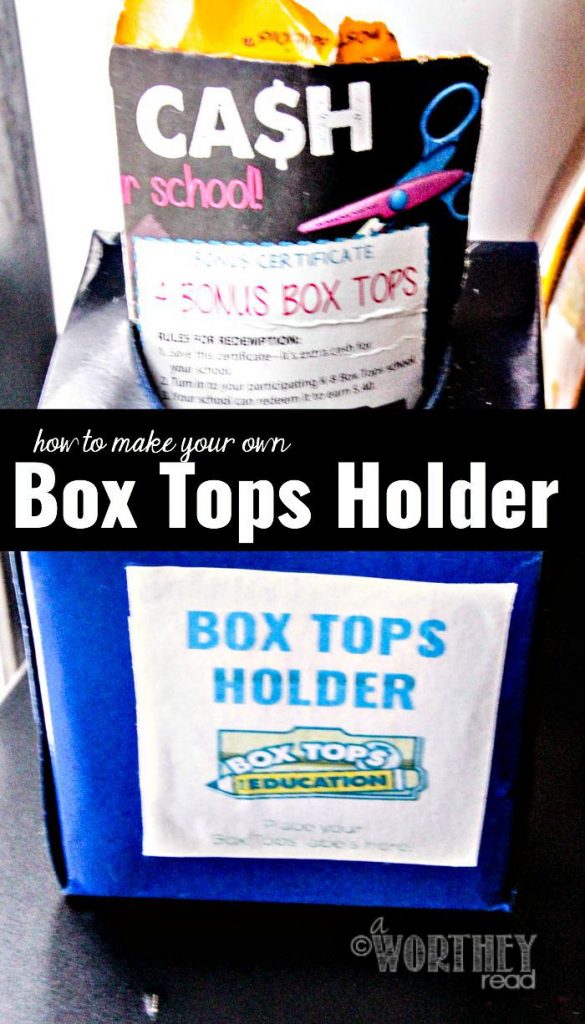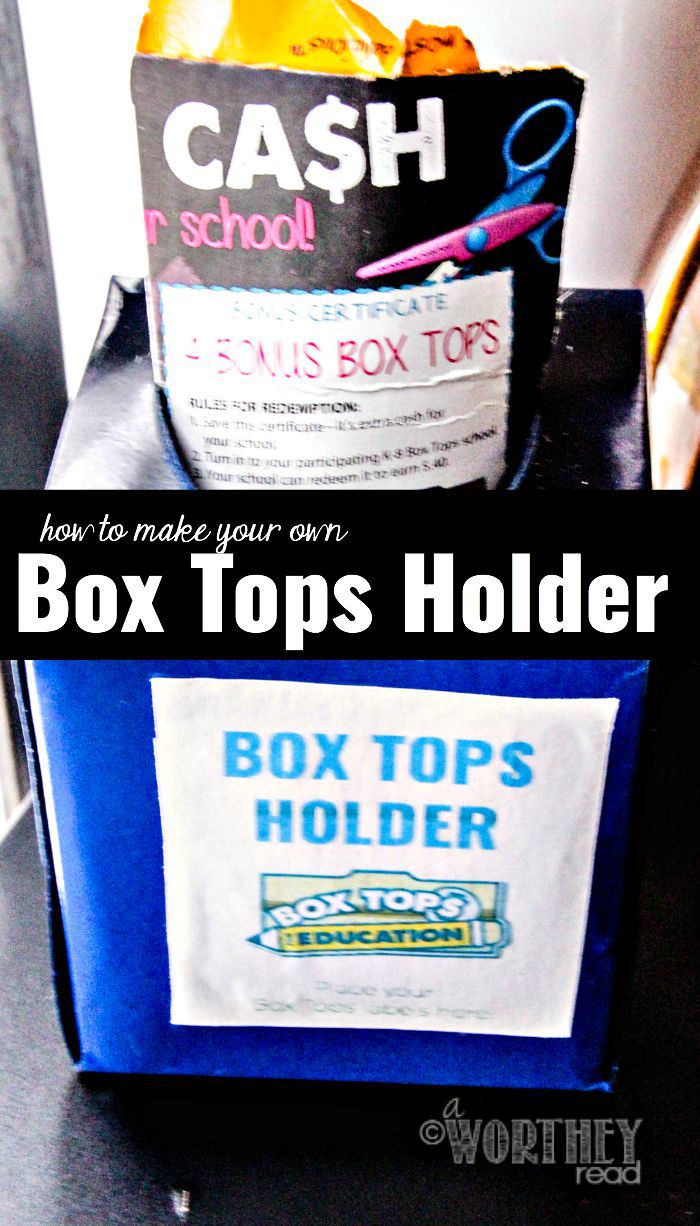 When it comes to organizing and collecting box tops for the boys' school, I have no plan.
Until now.
For the past several years. I have collected box tops and placed them in a plastic bag. Once the bag was filled, I would stick it in one of the boys' backpacks with the reminder to turn it into his teacher.
Well, that has been working until recently. I mentioned some of the awesome reasons why everyone should collect box tops. And, we are purchasing more products with box tops labels, my little baggie fills up very fast.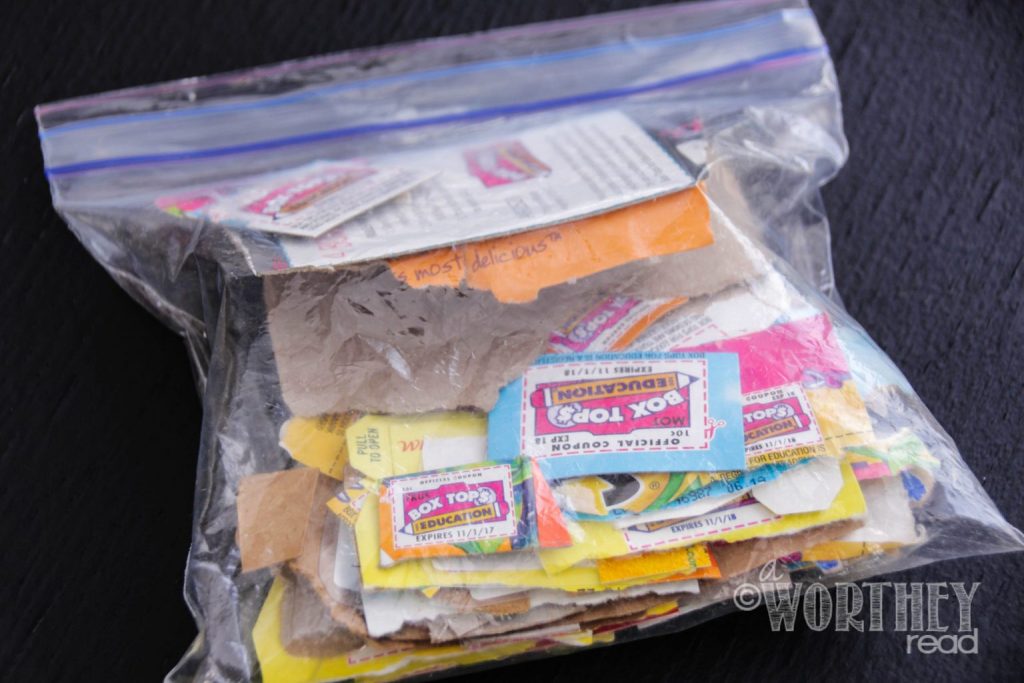 Then sometimes the boys or my husband seem to miss WHERE to put the box tops. I will find them on the kitchen counter, dining room table and stuck in a junk drawer.
So, I decided it was time to come up with a new plan: create a Box Tops Holder.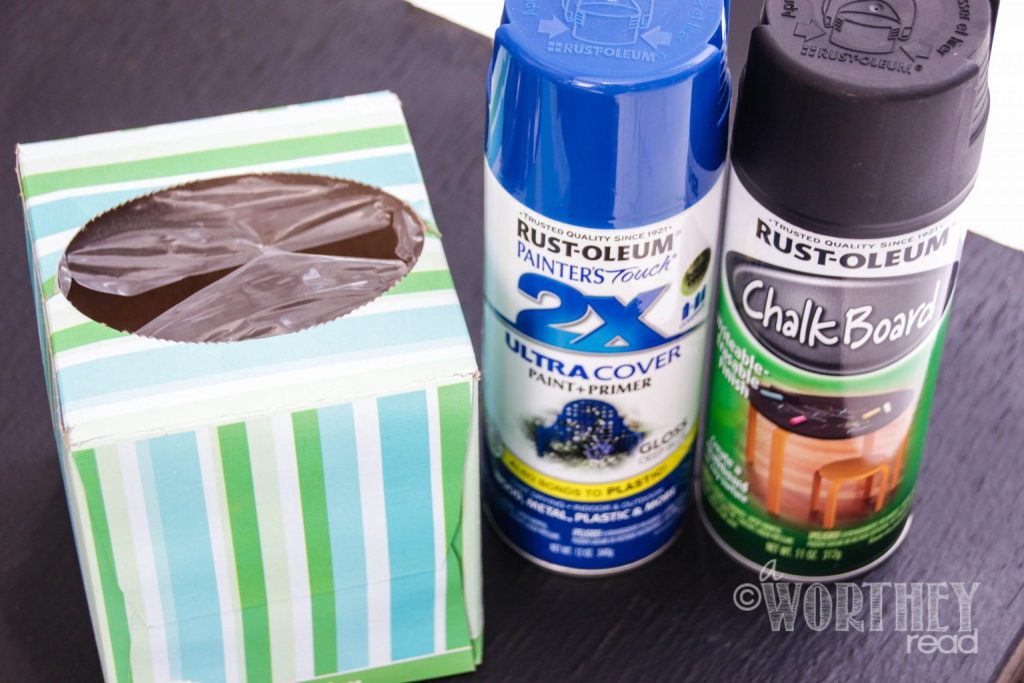 I'm a fan of recycling when possible. So here's how to make one:
Supplies:
1 Kleenex cube (or you could use a mason jar or another old box to be a holder) * Kleenex is part of the Box Tops program, so another win-win!
* if you want something bigger, try using a General Mills® Cereal Box.
Paint of your choice ( I used Chalkboard and Blue Spray paint)
Print Box Tops label for the front here Box Tops Holder Printable
Directions:
Make sure the box is dry with no tags or labels
Spray paint the box. If you're using spray paint, make sure you spray each side evenly.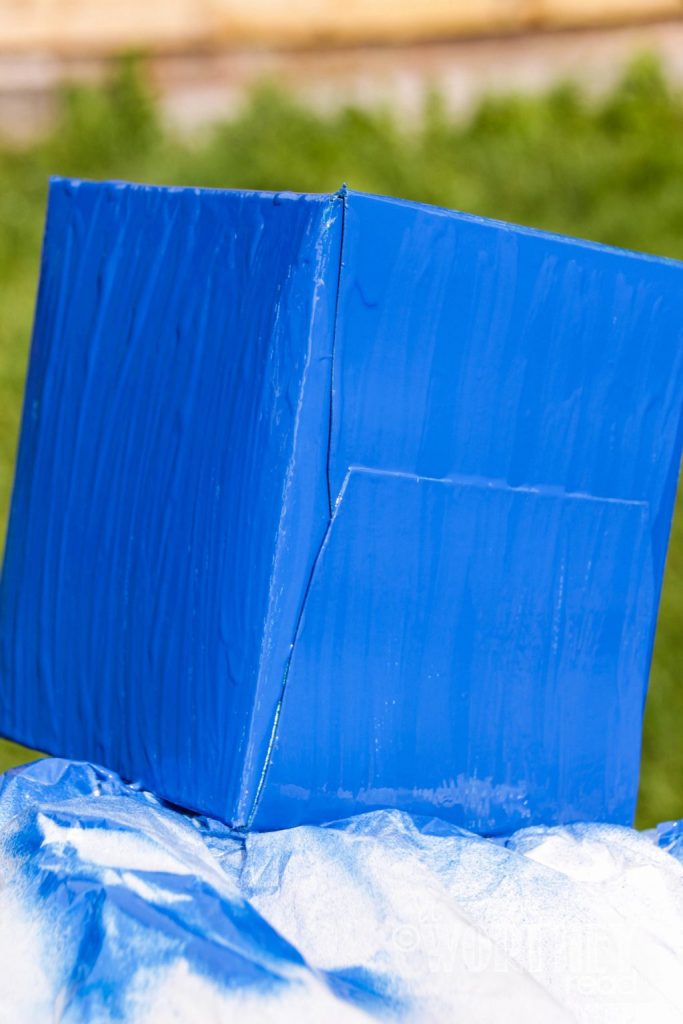 Allow two hours to dry
Then spray paint the top with Chalkboard Spray paint. Allow another hour to dry.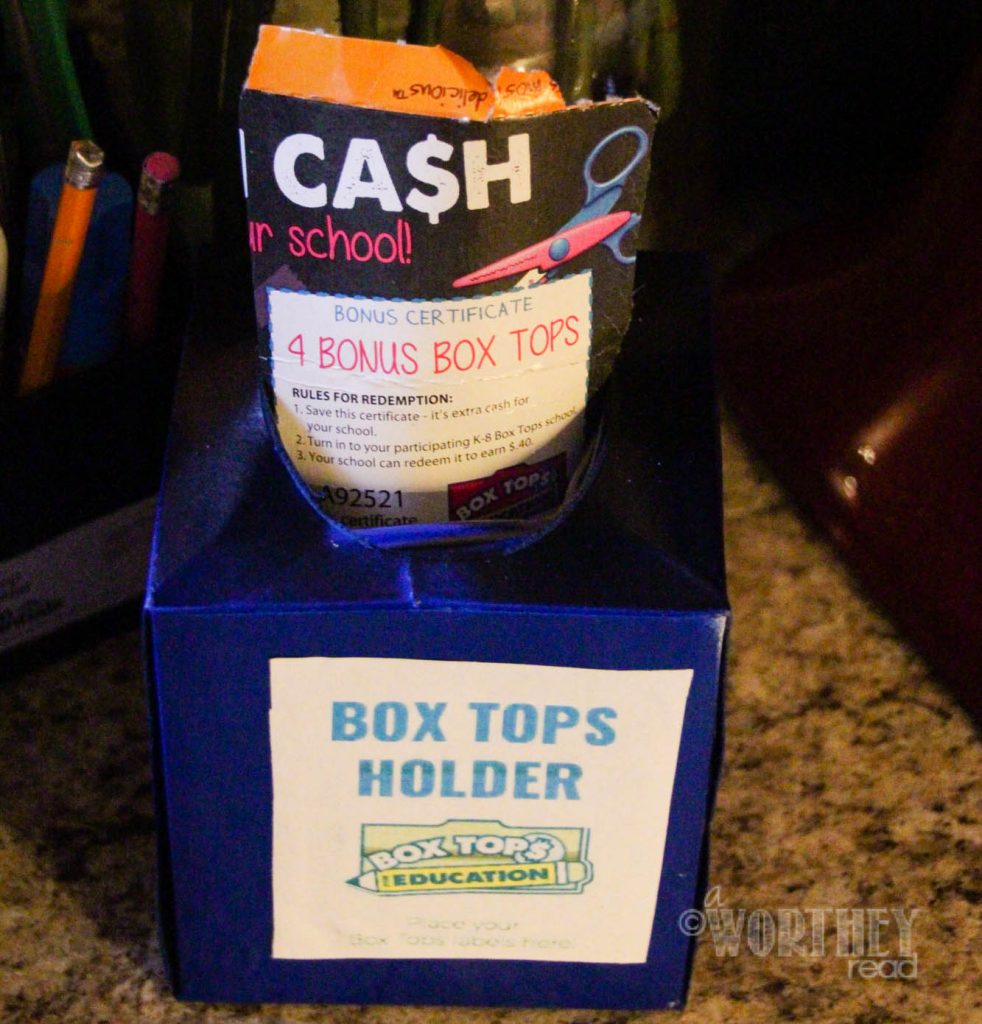 After it is dry, then you can decorate it. I like to keep it clean and simple. I plan to use my Silhouette to make a label that reads: Give me your Box Tops Labels!
Fill with Box Tops!
Be sure to empty the Box Tops Holder from time to time and send the labels in with the kids.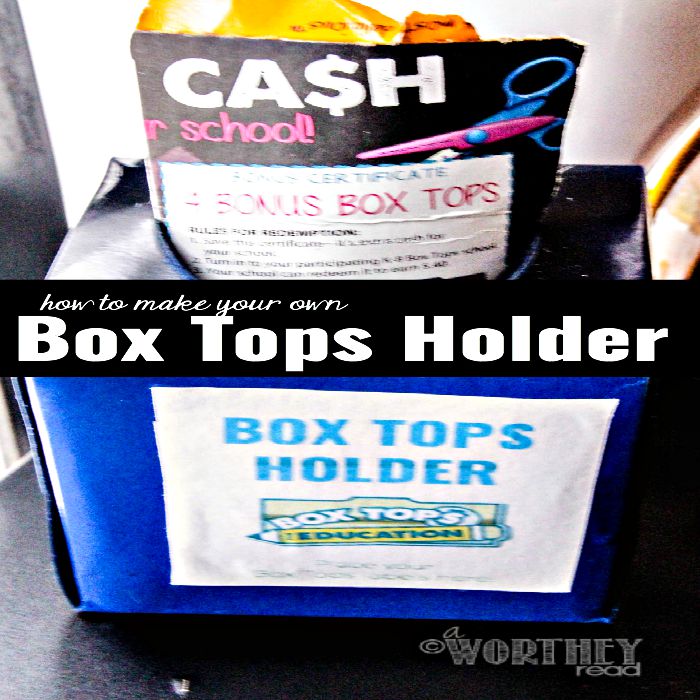 Now, this little box sits on our counter by my paperwork organizer. It's the perfect spot and because of its size, it doesn't take up a lot of space!
To find out more about the Box Tops program, head over to Box Tops for Education's website.
How do you organize your Box Tops labels? Leave me a comment below and let me know!
This is a sponsored conversation written by me on behalf of General Mills®. The opinions and text are all mine.
Comments submitted may be displayed on other websites owned by the sponsoring brand.