On our way to the Breslin Center. Here are the boys making some pre-circus faces. Their dad told them to get their faces ready to smile and laugh really hard and I guess they took it literally and started stretching their faces in preparation. Aren't kids amazingly funny?
Little Zayd'n this child has enough charm and charisma for several children. He was really excited about his outing to the circus.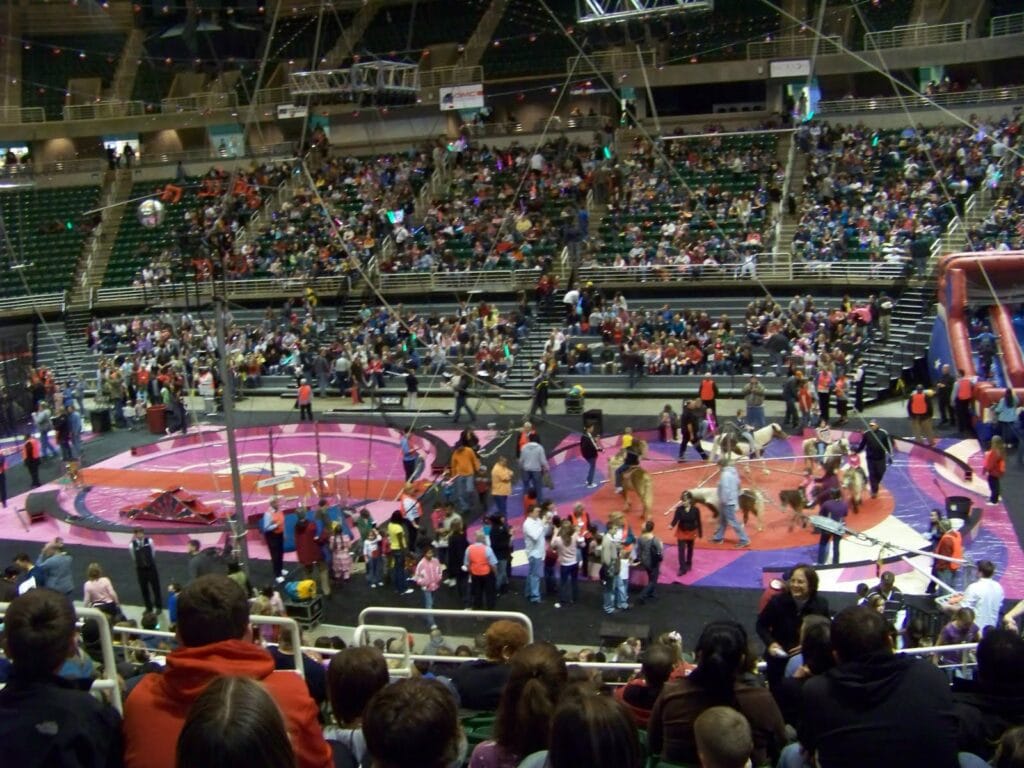 Before the actual circus performers came out there were pony rides for the kids. The ponies were so cute, Zayd'n said he wanted to take one home for a pet.
Zayd'n is all smiles now that he has his cotton candy.
The boys sitting in rapt attention as they watch the elephants to their thing.
Aren't these white tigers absolutely beautiful, the boys wanted to pet them but we told them that probably wasn't a good idea.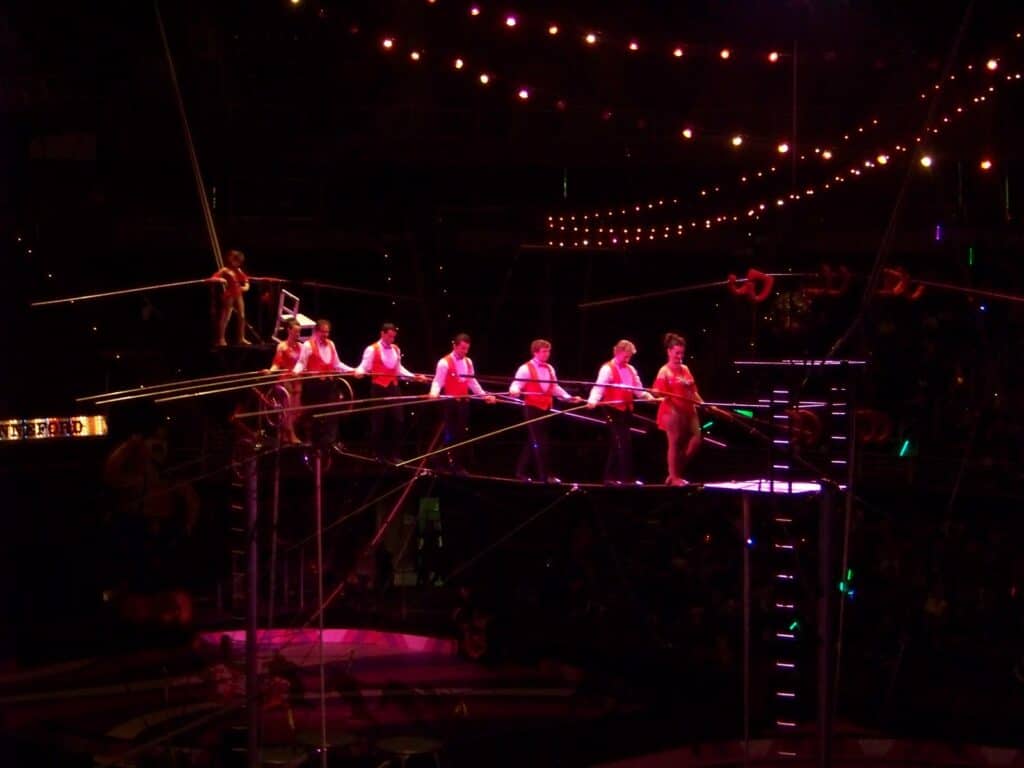 These performers doing the tight rope were fearless and very talented. I can't imagine the amount of training that goes into mastering the necessary skills to pull this off.
These Ariel performers were pretty amazing too. Zayd'n thought they were cool! Ziah was in awe, and when they were done he clapped and yelled at the top of his little voice saying, "Woot Woot! Those girls are HOT!! People around us turned and started smiling and laughing at his enthusiasm!   Boys will be boys.