Have you ever attended a retreat just for moms? Are you looking for a place to network with other moms, while relaxing? I'm going to share you what I loved about The Motivated Mom Retreat, and why you need to add it to your schedule for next year!
"I am a Motivated Mom Retreat Influencer and they have provided me with free registration and compensation for this event. All thoughts and opinions expressed are my own."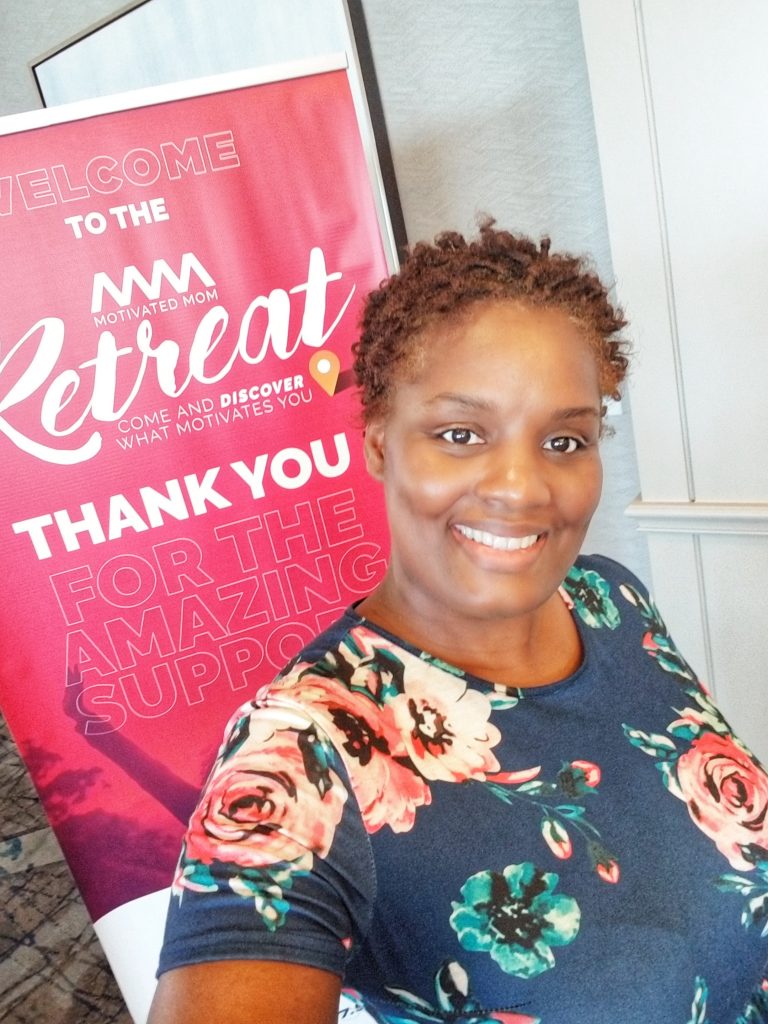 The Motivated Mom Retreat – What I Loved About It!
It's been a few weeks since I attended The Motivated Mom Retreat in Texas. The purpose of this event, put on by my fabulous friend, LaToyia of The Motivated Mom, was for moms to relax, learn, and enjoy networking with other moms. I attended this event as a social ambassador, sharing behind-the-scenes moments. You can go to my Instagram profile and check out the highlights from this event.
I'm going to share what I loved about this mom retreat. In short, it was all about friends, food, and listening to inspiring and powerful messages geared toward me, a mom.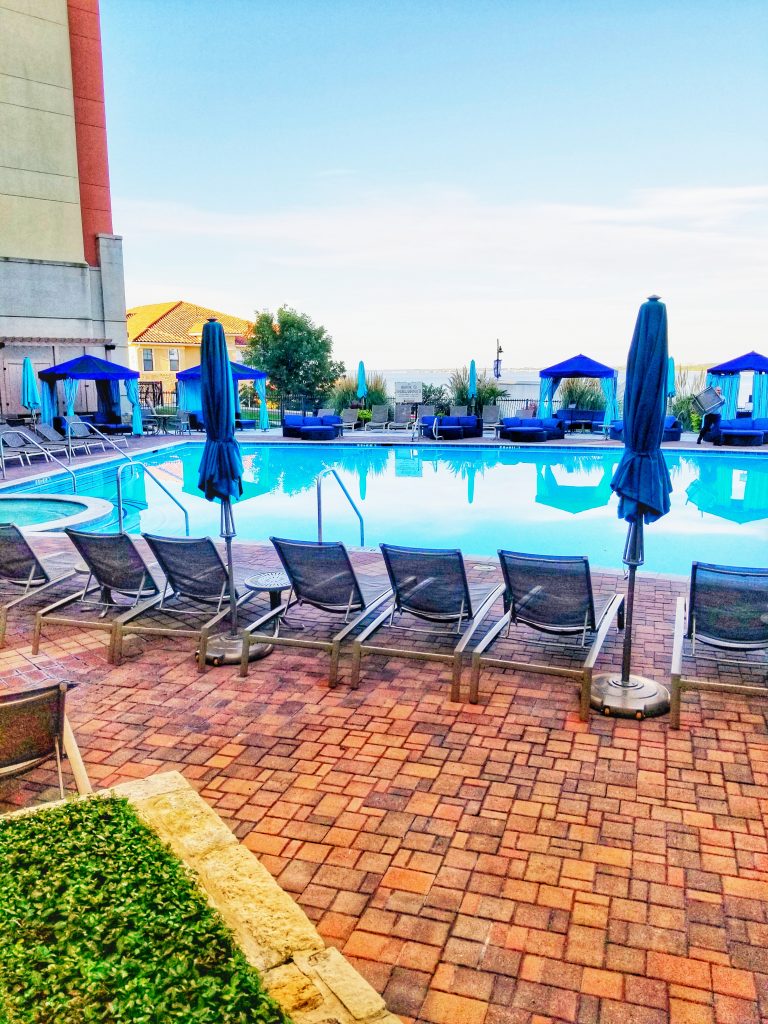 From the moment you stepped into the fabulous Hilton in Rockwall Texas, you knew this was about to be a legit retreat. This property is visually stunning, with views overlooking the water and the pool.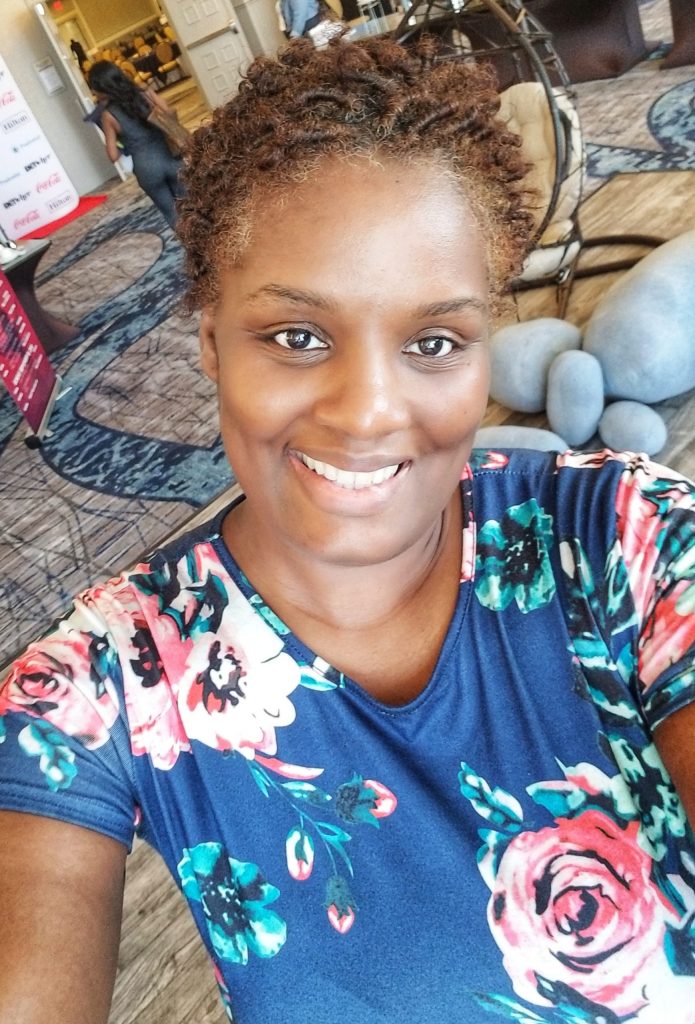 The retreat started with great sessions: Self-Care is the Best Care and She Ages Well. Both sessions were focused on me, the mom. So many times, moms, we are caring for others, we forget about ourselves. I attended the self-care session, which focused on making sure you, the mom, take care of yourself. You're no good to anyone if you are always tired, raggedy, and worn out. Lalanii, the owner of a spa company in Dallas, shared tips on giving yourself facials at home when you can't get to a spa. She also mentioned you could use a heating pad to help get rid of tension in your neck and shoulders. "Do what makes you happy," she reminded all of us.
Who defines self-care? I thought this was a great conversation since many people think self-care is going to a spa or having a glass of wine. Self-care is whatever makes you happy. The theme from the whole panel was to define your own self-care.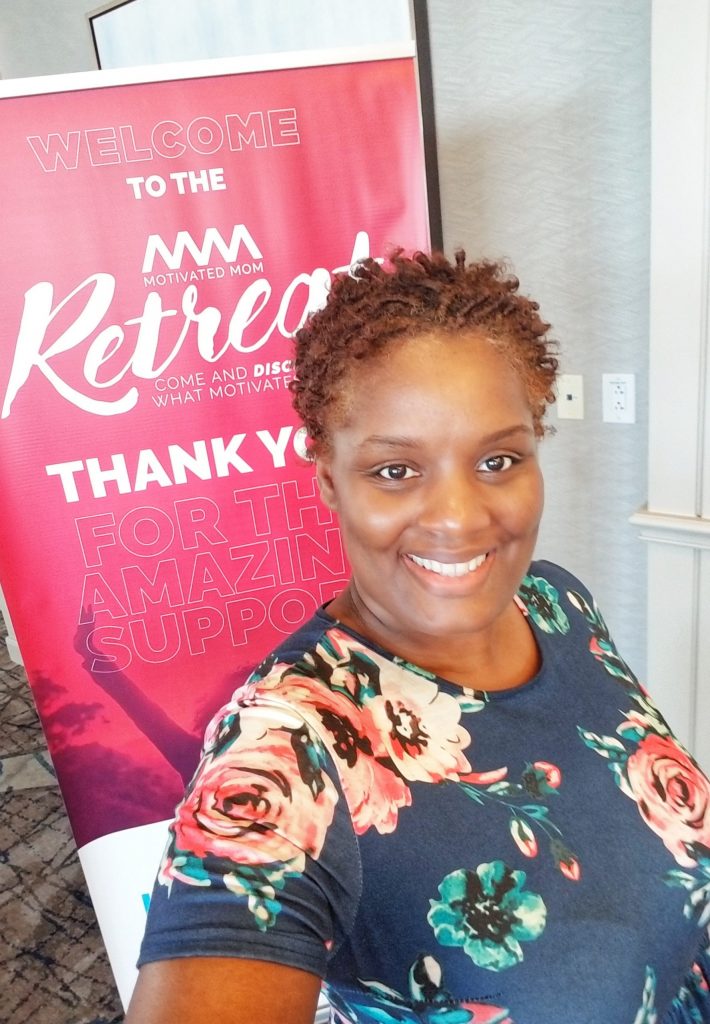 Other points I gleaned from the self-care panel
Self-care can also be saying no to certain things and saying yes to other things. Again, you define your own path. I'm glad they spoke about this since I've always thought my self-care looked different from other people.
Self-awareness is also part of self-care.
Schedule self-care around YOUR schedule.
Give to yourself continually.
Life is a gift, and we must enjoy this journey.

Listening to Cookie Johnson's story
Later that afternoon on the first day, we had a fabulous lunch and listened to a conversation between LaToyia and Cookie Johnson. Cookie talked about her book and living her best life. It was inspiring to hear her story in person about the trials and challenges she has gone through personally, with Magic, their children and being a public figure. You can read her story in Believing in Magic: My Story of Love, Overcoming Adversity and Keeping the Faith.

The food was on point the whole time
You guys already know how much of a foodie I am, right? Well, the food throughout the entire retreat was on point. Kudos to whoever put the menu together! And thanks to Prudential for being a big sponsor of this event, and understanding why retreats for moms are needed!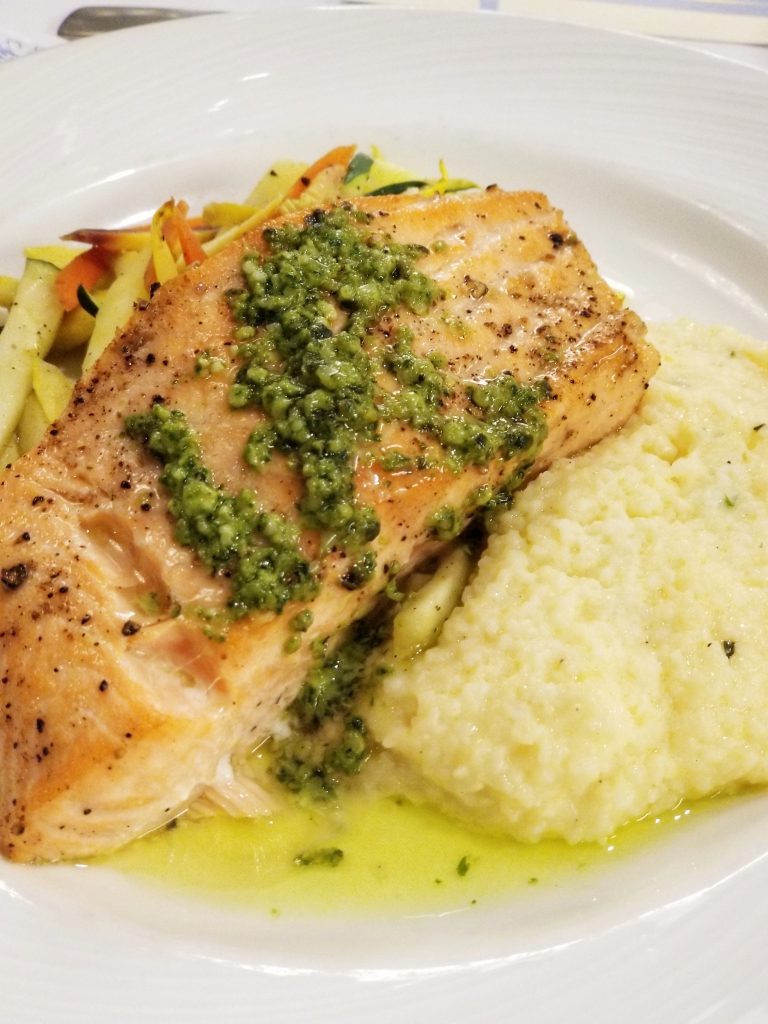 The photos cannot do this food any justice. Also, this Hilton made some type of ranch dressing that was legit! I'm not a huge fan of ranch dressing, but it had a garlicky taste to it, and it was so GOOD! Yup, we even had a pajama party. After dinner on the first night, Christine St. Vil, co-host of this event, and owner of the Fly Mom Box supplied us with a box full of goodies from her first launch! (Congrats, girl!) In this box was tons of goodies for us to use, including a pair of soft, cozy and cute pajamas!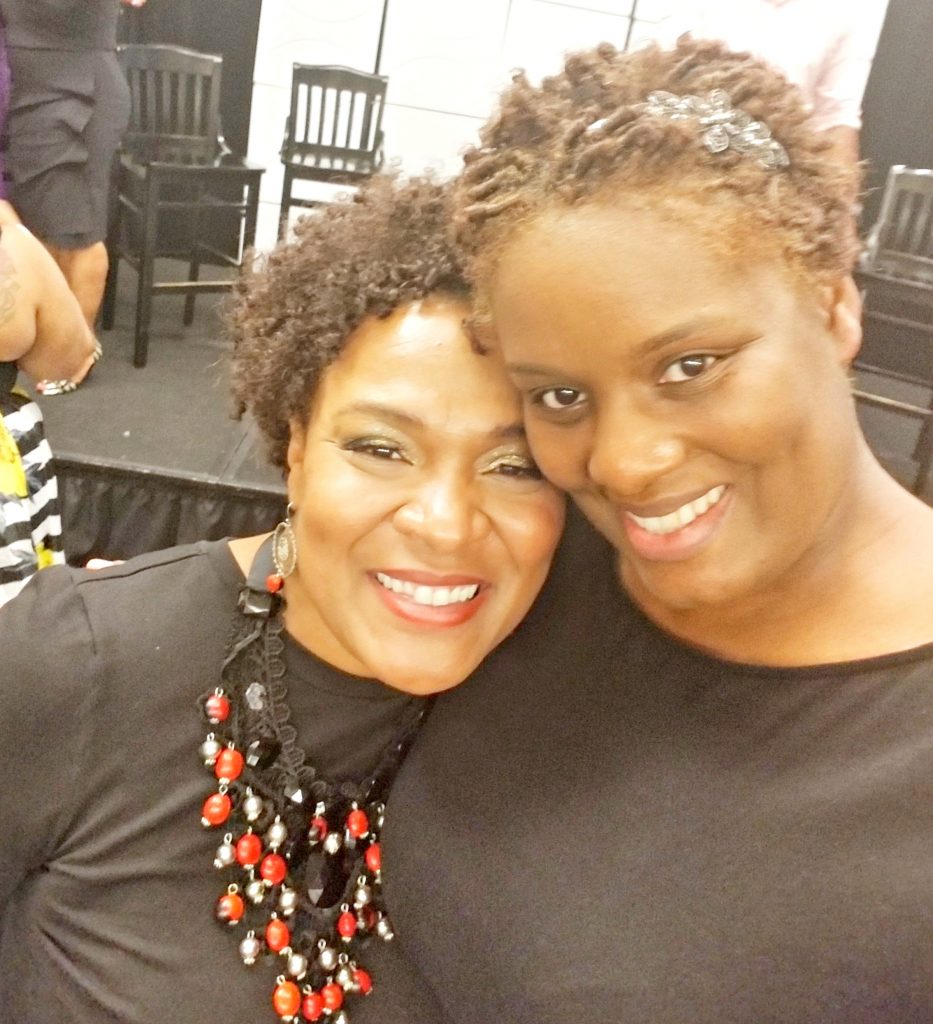 Throughout the rest of the retreat, I attended sessions on creating my own business, motherhood, top issues women face when achieving financial wellness, and listened to women from all over share their stories.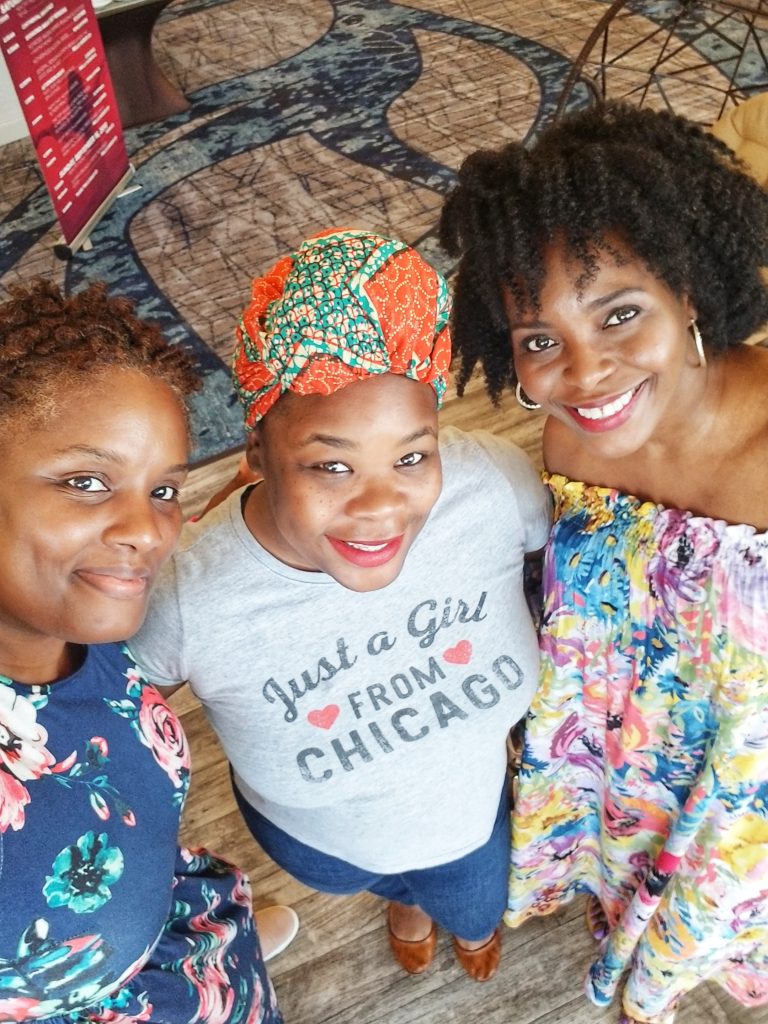 I loved that I got to spend time with Natasha + meet Vashti in person and connect!
There were tears, new found friends, good food, and a time to enjoy being myself. That's one thing we don't do enough of, moms. We don't take time out to just be us, versus being mom, wife, friend, sister, etc.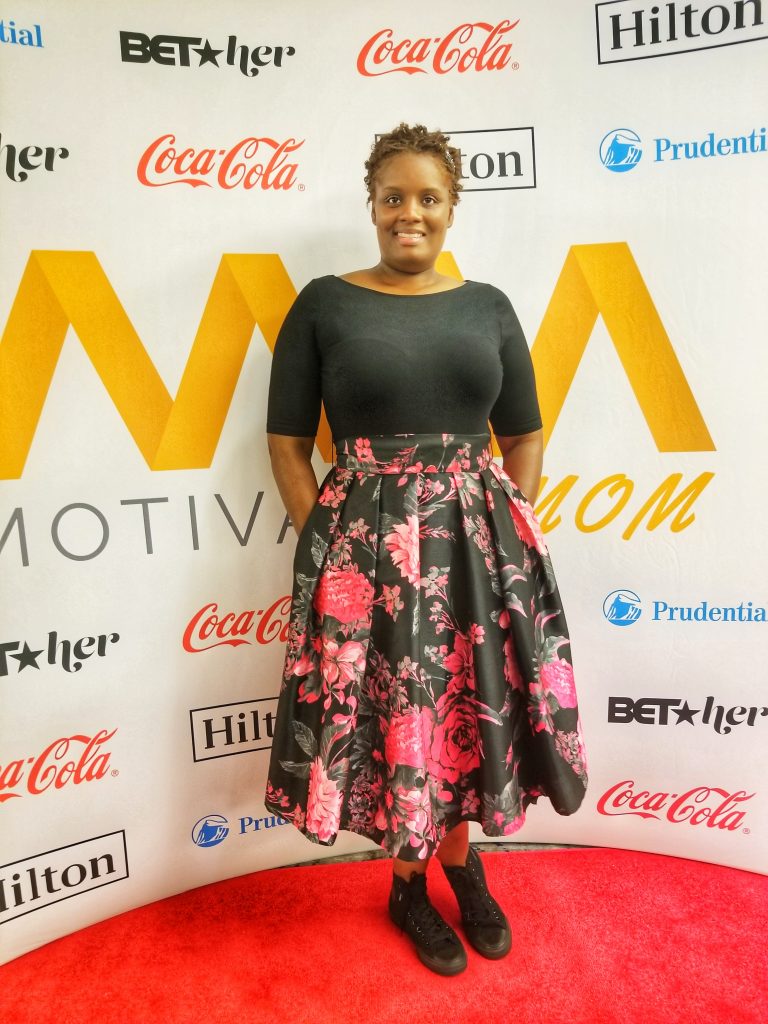 On the eve of the final night, we all dressed up in fancy cocktail dresses with converse sneakers. I thought this concept was pretty cool and fun. Sneakers and a dress? I can dig that.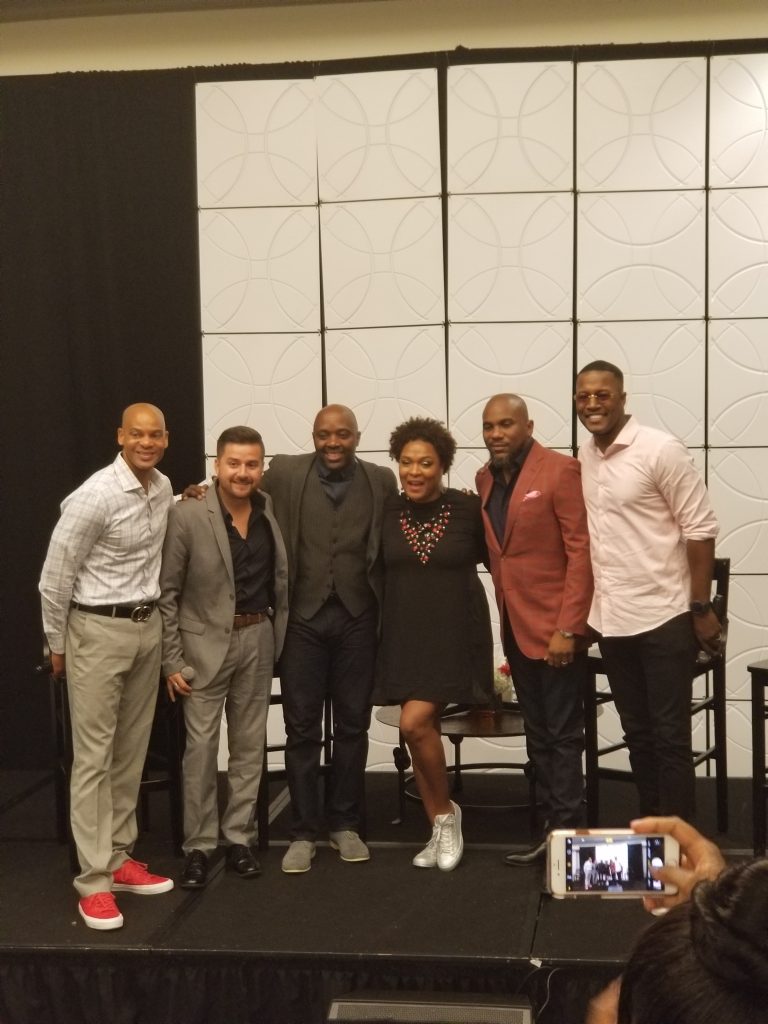 We ate good (again), and listened to the Dad Edition, with several dads, sharing their stories and different dad experiences.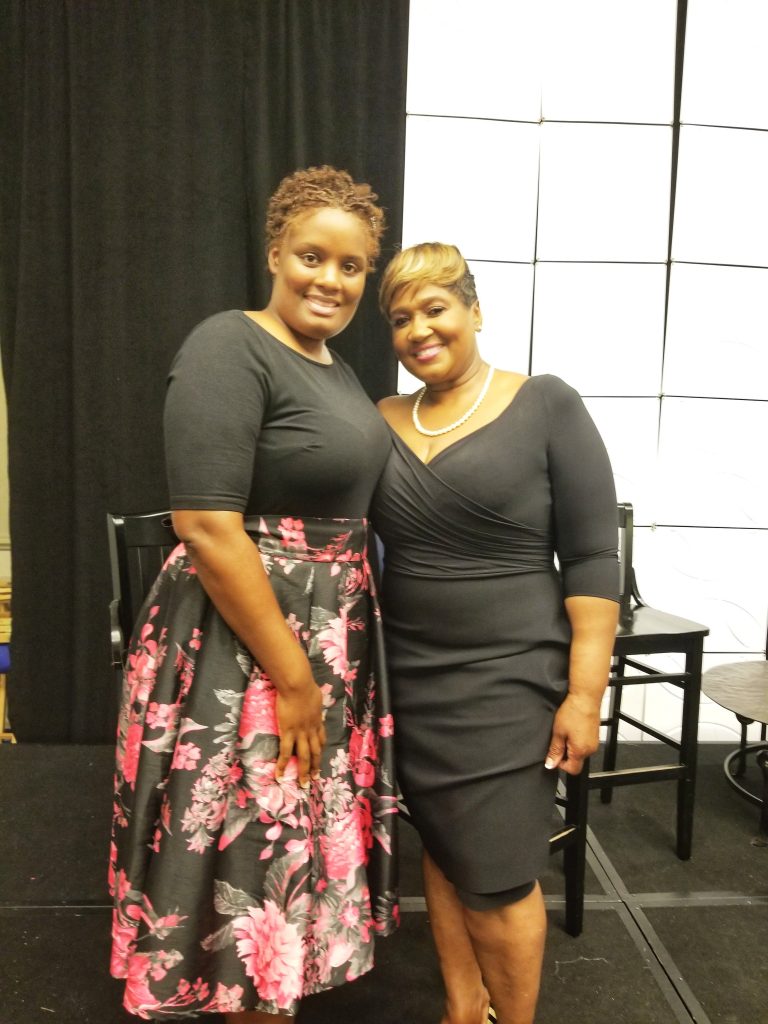 LaToyia also handed out the first Mom of the Year award, with Jonetta Patton being the first recipient. It was so sweet listening to her sons congratulate her in a prerecorded message. You could hear the pride in their voices. If you don't know, Jonetta is the mother of Usher. He has been in the spotlight for years; so it was nice to see her get honored for her work as a mom and community leader.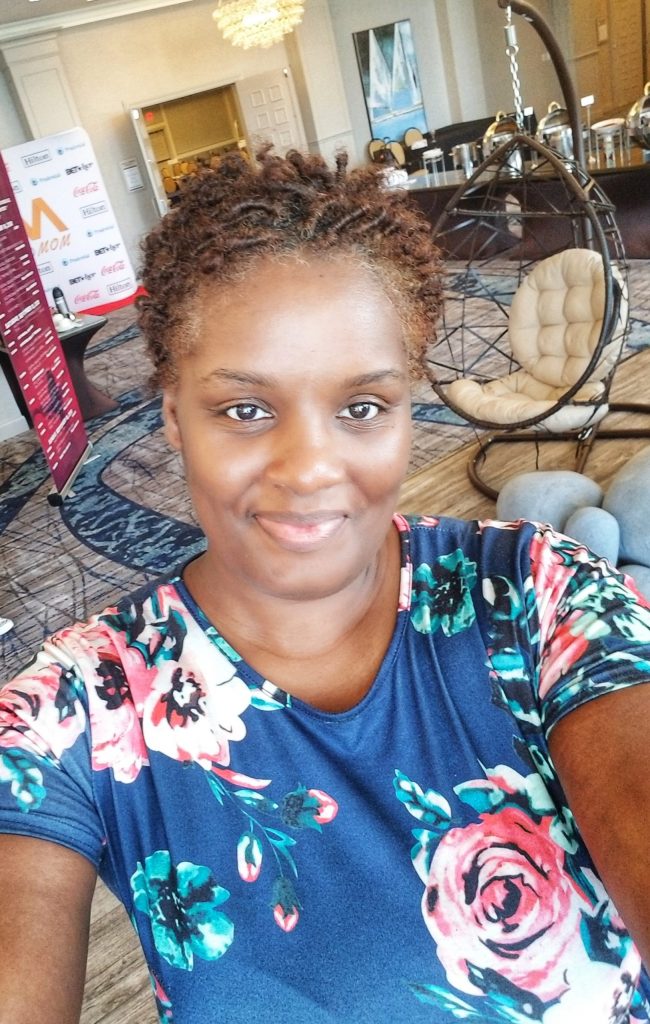 This was the first year for The Motivated Mom Retreat. If you're looking for a conference/retreat that is just focused on moms, this is it. I was able to go home feeling rested, empowered, and ready to take on the challenge of being the best mom I can be to my awesome three boys.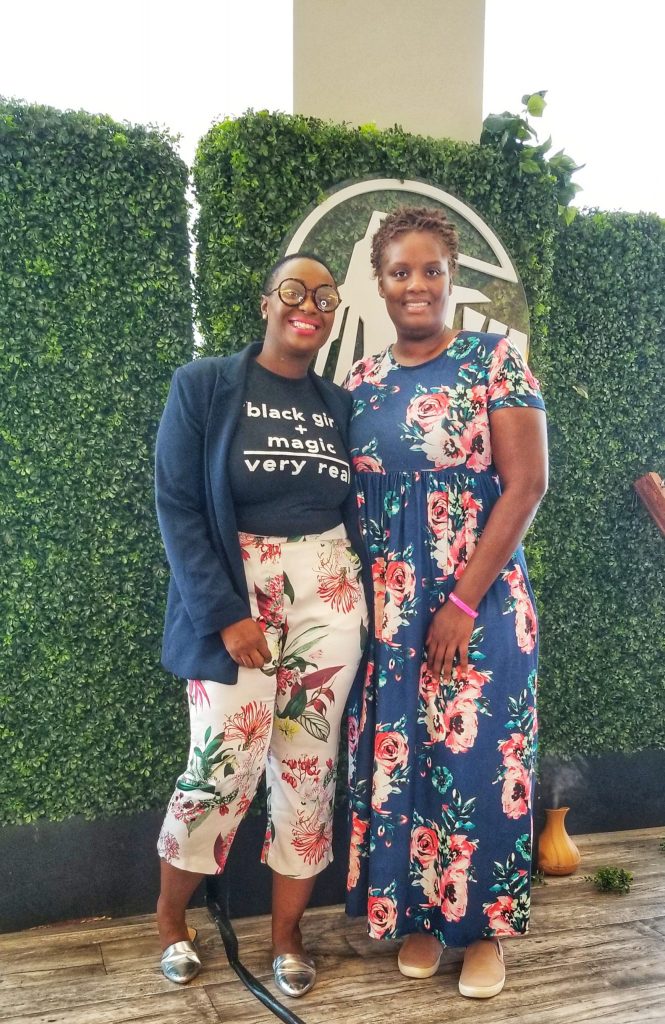 I also loved meeting Kalilah of Mess in the Bottle! Her t-shirts are dope!
The Motivated Mom Retreat 2019:
Date: September 20-22nd in Dallas, Texas
You can go over to The Motivated Mom's website to register for this year's retreat!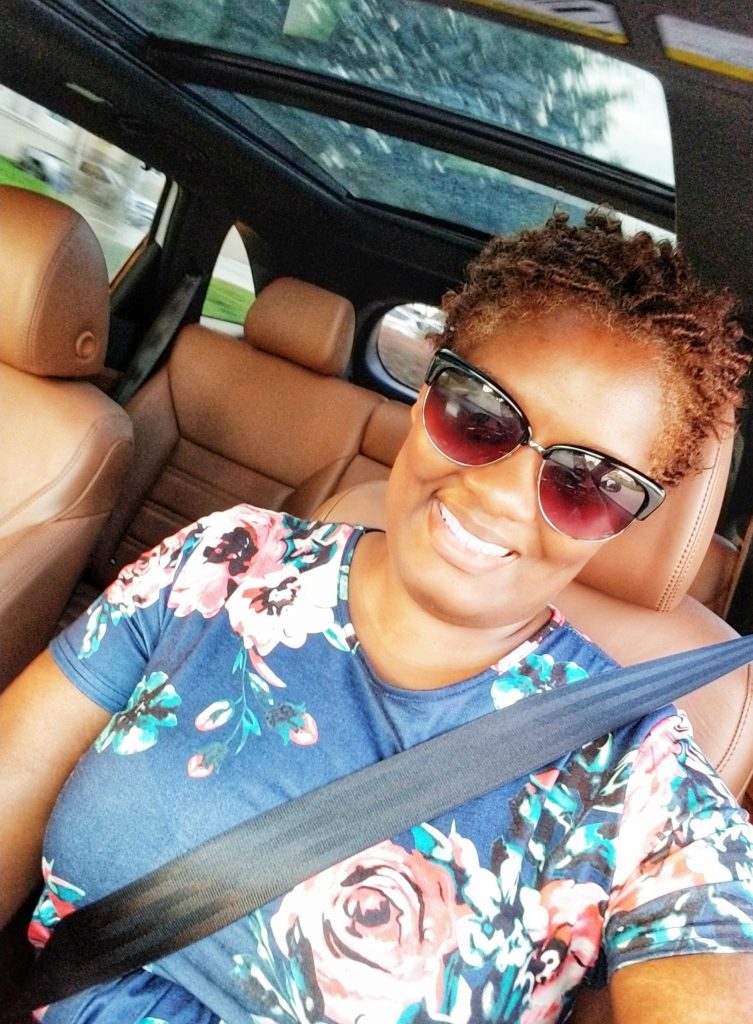 And thank you to Kia for providing my ride in style, the 2019 Kia Sorento! This SUV added to my peace of mind, with its beauty and luxurious feeling as I drove it down to the retreat.