The movie Skyscraper is now playing in theaters. I'm sharing my Skyscraper movie review below. Thank you, to Universal Pictures for hosting us.
Movie Review: Skyscraper
Tonight my son and I saw the latest Dwayne Johnson movie, Skyscraper (Universal/Legendary) and it was a doozy! Dwayne Johnson has evolved into a dynamic and dependable action movie hero and this movie continues to cement what we have come to expect from Mr. Johnson. This movie is a lot of things, but it is not boring. The movie is fast-paced with surprises sprinkled all along this 1 hour and 42-minute movie.
Official Trailer 2 courtesy of Universal Pictures
The Premise
Dwayne Johnson plays ex U.S. war veteran turned FBI Hostage Rescue Team Leader William Sawyer. After a life-changing experience, he now specializes in highrise security. Currently, he is on assignment in Hong Kong overseeing the world's tallest superstructure, the skyscraper, The Pearl. In short order, he finds his family trapped inside of the world's tallest burning skyscraper, and himself on the run and framed as the man responsible for the monumental disaster.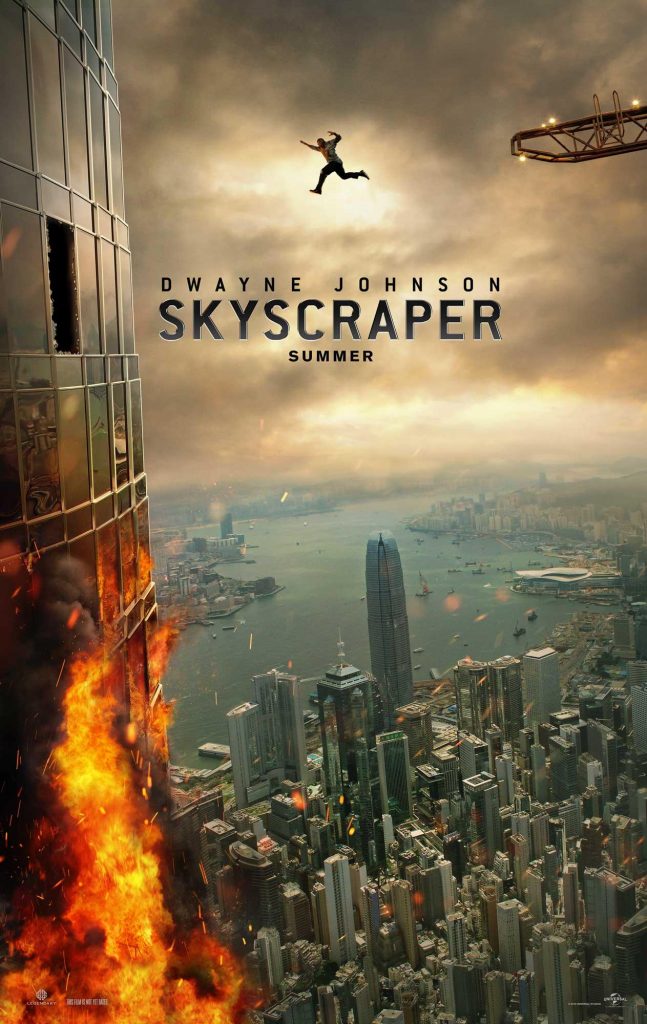 While the film is somewhat predictable it does offer some great visual effects and lots of edge of your seat action. My son, along with the majority of the audience, whooped, clapped, and rooted for the big man on the screen the entire time. Definitely a movie with a strong emphasis on family and doing what you have to do to protect them at all costs from the boogie men of the world.

Official Trailer 3 courtesy of Universal Pictures
PG-13
This is a film that is perfect for the entire family! This Rawson Marshall Thurber directed and wrote the movie, and he did it with the family in mind. Zero nudity, I can't remember hearing any profanity, and although this is an action, drama, and crime vehicle the violence gory or over the top. It is as wholesome as an action film can be without sacrificing its integrity. This movie reminds me a lot of Die Hard (1988) franchise movies and like the star of those films Dwayne Johnson is just as likable and fun to watch. There were scenes in this movie that made my stomach drop.
All in all, a pretty good movie and I gave it a solid 6.5/10. My son really enjoyed this movie and scored it an impressive 8/10. Definitely a good time and the kids will love it. The opens everywhere Friday, July 13th. Grab your tickets now!