Your homemade chocolate chip cookie recipe just got a whole lot better by adding muesli. Try our recipe for Muesli Chocolate Chip Cookies, along with sea salt, these cookies are a game changer.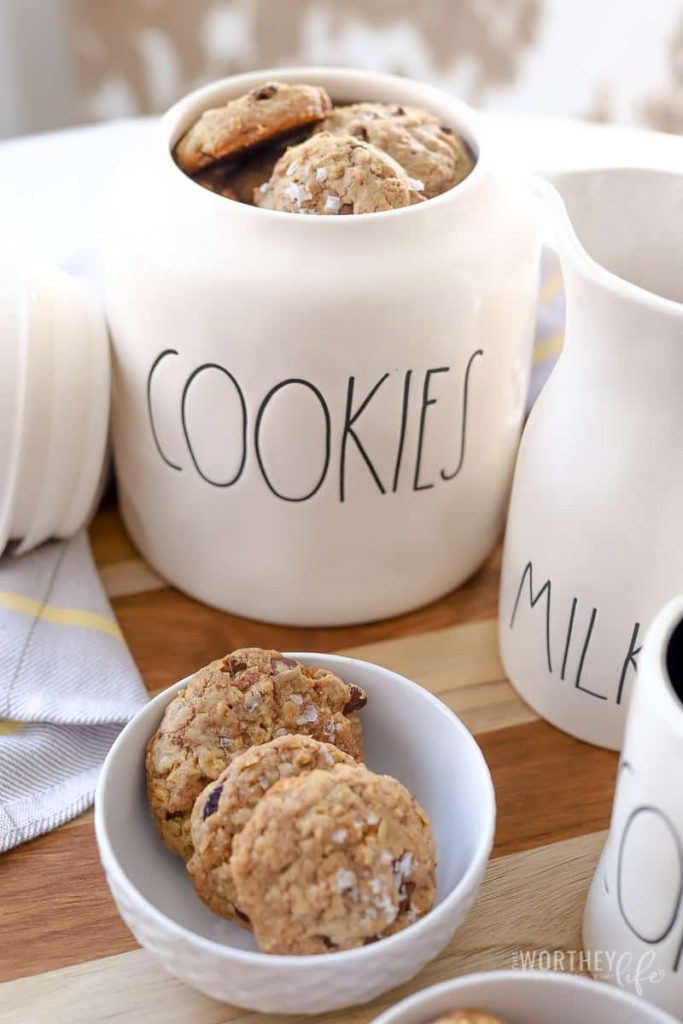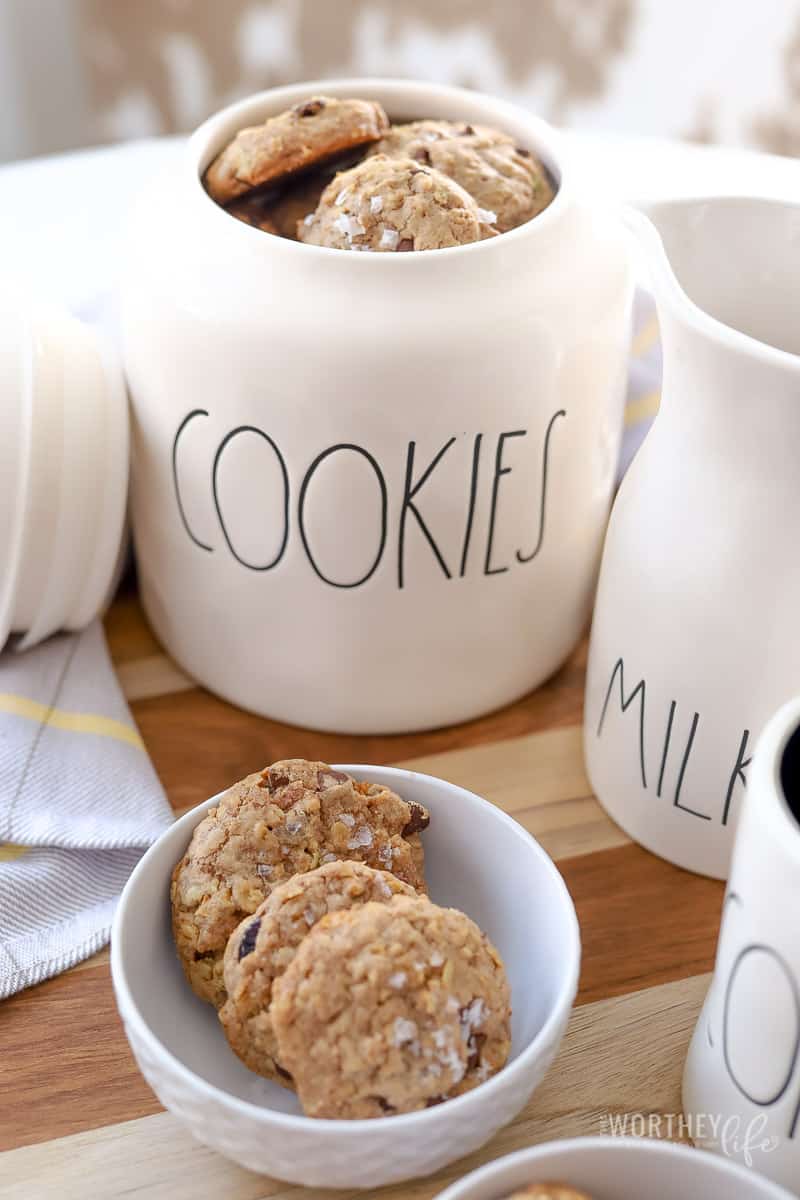 Muesli Chocolate Chip Cookies
Cookies are simply irresistible. It's true, we all love them, don't we? Cookies are cool because they're the perfectly convenient and portable treat. And the versatility of what can go into a cookie is pretty much endless. Case in point, a few days ago while I was eating my peanut butter crunch granola for breakfast, and, as I was adding some muesli to my bowl it hit me! Whoa! "I bet muesli would make a great cookie ingredient!" And soon after breakfast, I began tinkering around with the rest of the ingredients and developed this Muesli Chocolate Chip Cookies recipe. I gotta say, this one is a certified winner. This cookie recipe kills!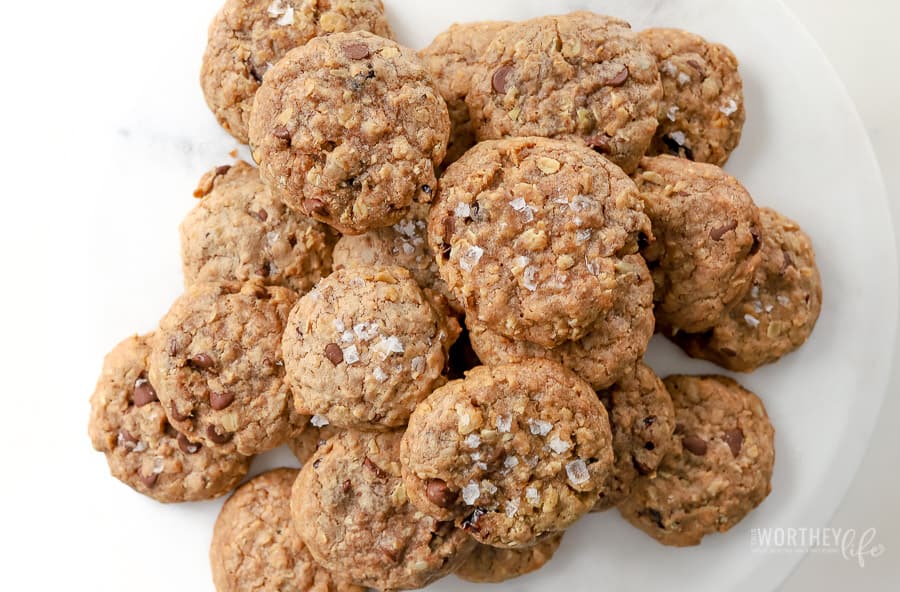 What is Muesli?
Now, muesli is not granola and granola isn't muesli. The main difference is muesli has raw unbaked ingredients including raw rolled oats. Granola, on the other hand, is rolled oats baked with the addition of a sweetener and unlike muesli, granola is baked. The muesli I used has the following ingredients: raw slightly toasted oats, dried cranberries, shredded coconut, almonds, and pumpkin seeds and all of these things make for a legit cookie recipe? But there is only one way to find out. Make these cookies!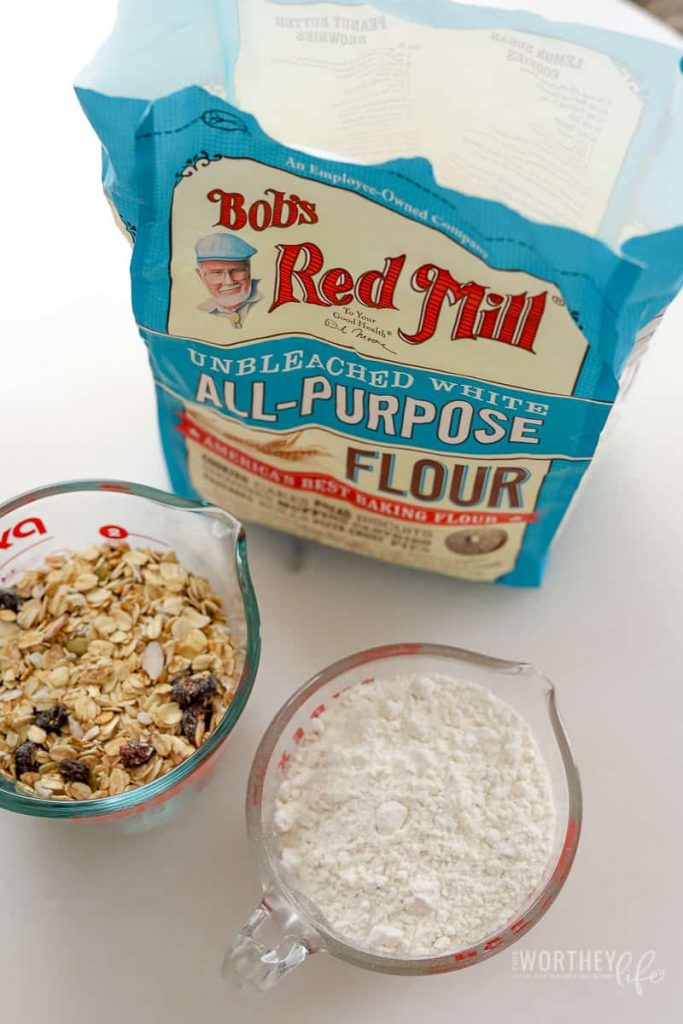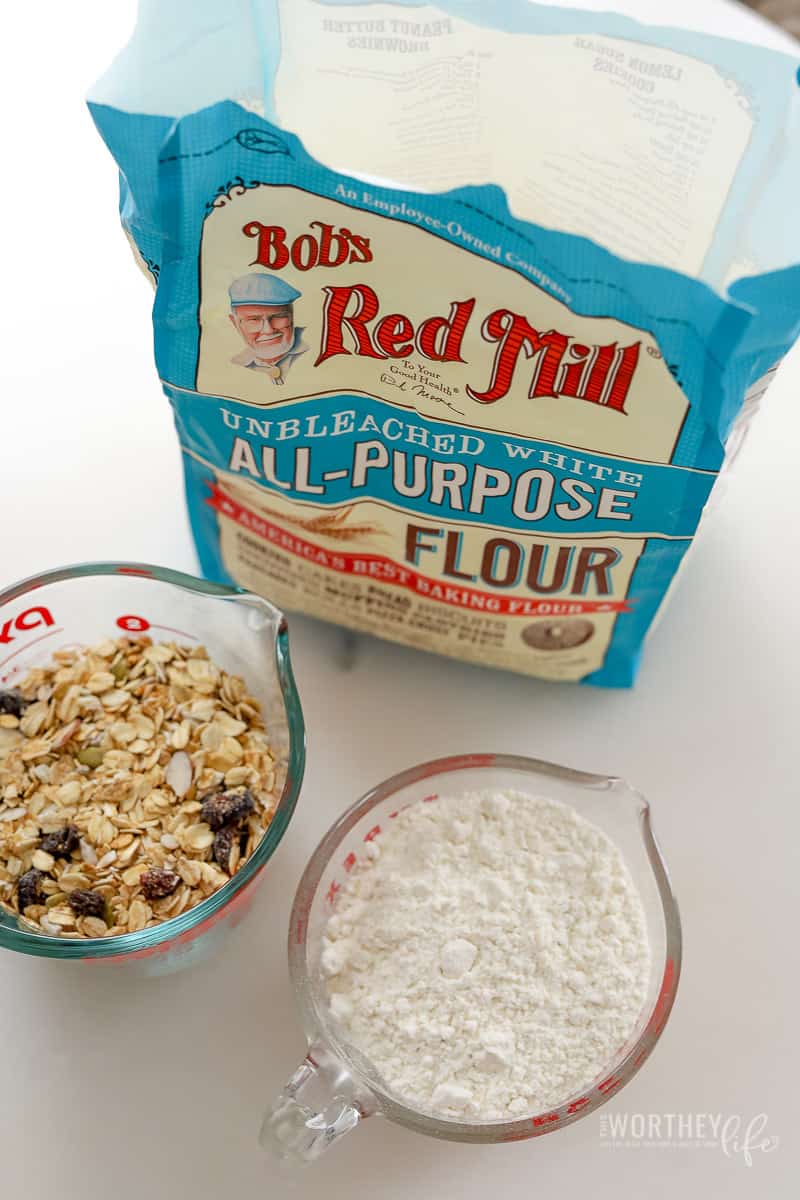 All-Purpose Flour
So, I grabbed some flour and a few other ingredients and set off to make something warm and delicious happen in the kitchen. And if I am making cookies, I am going to need a good all-purpose flour, and you can't do better than Bob's Red Mill All-Purpose flour.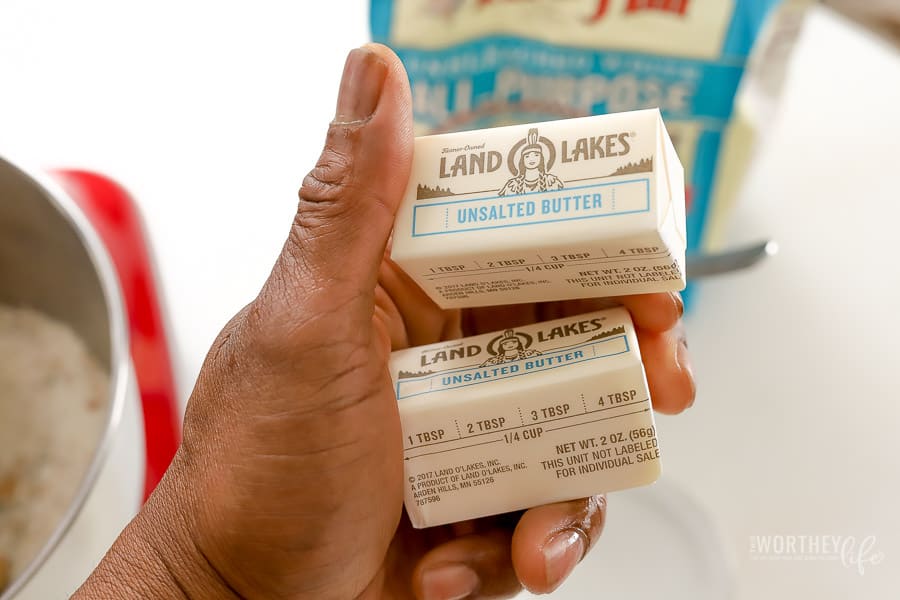 Why you should use brown butter
My go-to butter is Land O Lakes butter. It's what both my mother and grandmother, and all of the aunties on my mama's side. Who am I to break with tradition? We love Land O Lakes butter. Alright, who's ready to brown some butter? I must admit, using browned butter in a cookie recipe is the most amazing thing! Browning butter intensifies the butter by removing the water and caramelizing the butter solids. The result is cookies with lots of buttery and nutty flavor. Who doesn't want that?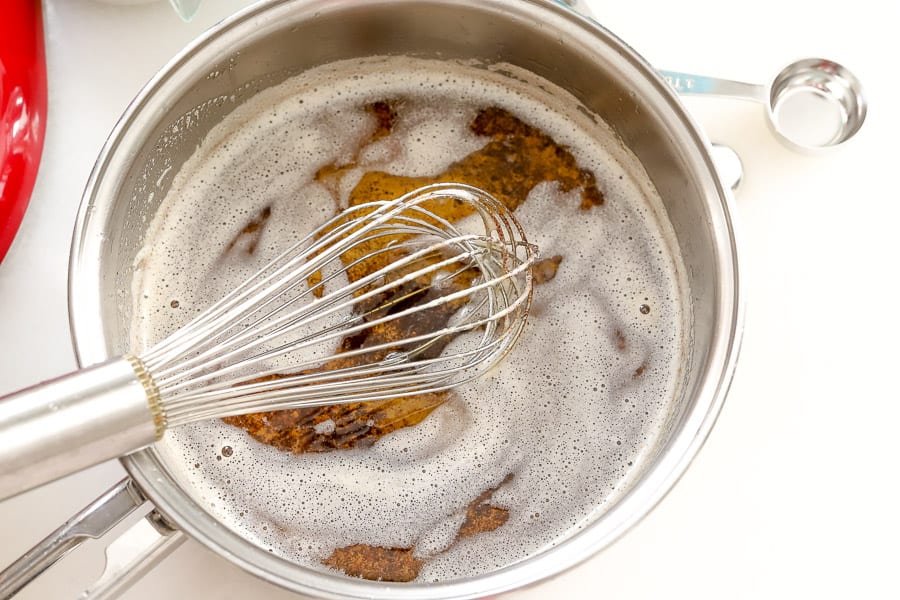 For this cookie recipe, I made browned butter using 1 1/2 sticks of quality unsalted butter and because when butter is converted to browned butter a lot of the water vapor is cooked off and when all is said and done this yielded a 3/4 cup of browned butter. I removed the pan from heat to slightly cool. Next, I added three ingredients to the liquified butter reduction and the results are simply incredible.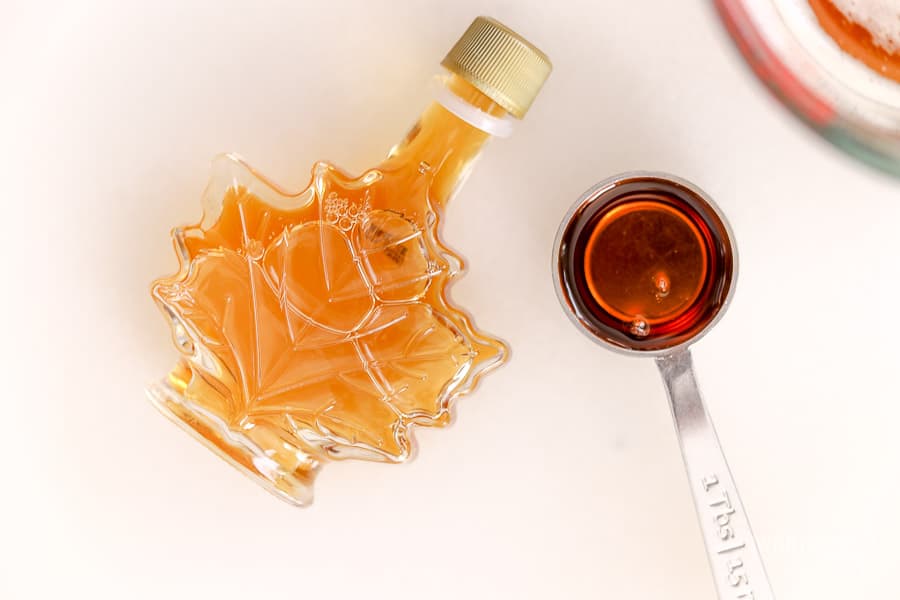 Maple + Pure Vanilla Extract
Adding a tablespoon each of maple syrup and pure vanilla extract is a great move because doing so adds so much flavor which makes these cookies a complete joy to eat. And if you want to add another tablespoon of maple syrup I ain't going to be mad at you.
Why should you chill your cookie dough before baking
When you chill your cookie dough just before popping them into the oven you are doing your cookies a big favor. Why? Because when you chill the cookie dough you are chilling the butterfat and the sugars in the cookie dough, and chilled cookie dough bakes evenly and doesn't spread as much in the oven. So, if you want to make a better cookie always chill the cookie dough.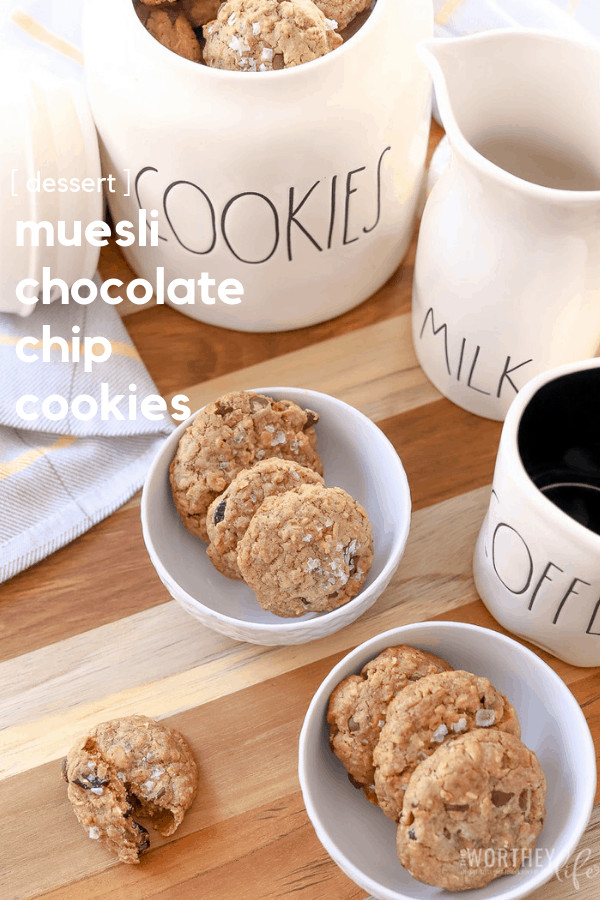 How to make homemade chocolate chip cookies using muesli
Ingredients:
1/2 cup semi-sweet chocolate chips
2 cups muesli
1 cup all-purpose
1 cup brown sugar
1 teaspoon flaky sea salt
1 farm fresh egg
1 1/2 stick butter, browned = 3/4 cup browned butter
2 tablespoon maple syrup
2 tablespoons pure vanilla extract
2 1/2 Ttbsp+ 1/2 tsp boiling water
1 teaspoon baking soda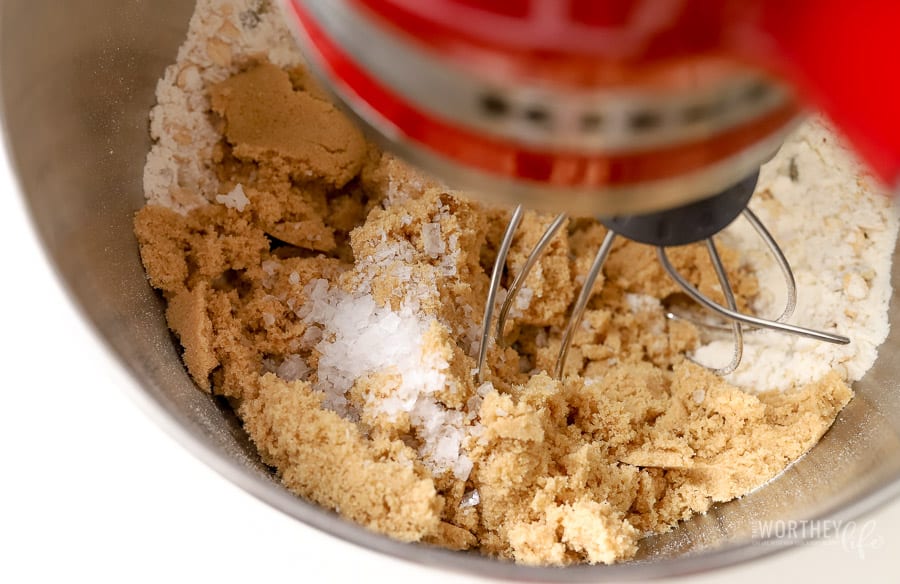 Directions:
Into the bowl of a Kitchen-Aid stand mixer add the all-purpose flour, flaky sea salt, baking soda, and mix well.
Place a saucepan over med-high heat and melt the butter, continue to heat the butter constantly whisking the butter until it begins to foam, in 6 to 8 minutes. Continue until the butter solids become slightly brown in color, then pour the browned butter into a large glass measuring cup and allow it to cool for five minutes.
After five minutes add the brown sugar, maple syrup, and pure vanilla extract. Mix well.
Fold a single room temperature egg into the browned butter mixture and continue to mix until the egg is thoroughly combined.
Add the wet mixture into the dry mixture and mix on med-low until completely incorporated, then fold in the muesli and semi-sweet chocolate chips, continue to mix well.
Add the 2 1/2 tablespoons plus 1/2 teaspoon of hot water and scrape down the side if needed and continue to mix.
Line a large baking sheet with parchment paper, then using a two-ounce scoop make cookie dough balls using the palms of your hands. Place the balls of cookie onto the parchment paper-lined cookie sheet, space the cookies at least 2-3 inches apart and gently press the cookies into a disk. Chill the cookie dough in the fridge for 30-minutes. Preheat oven at 350 degrees.
Place the cookies into the oven and bake for 5-minutes, then turn the cookie sheet around, and continue baking for 6-minutes.
Remove the cookies from the oven and allow to cool for 10-minutes.
Serve.
Just because it's a yummy thing to do I sprinkled half of the cookies with flaky sea salt and that was a very good thing to do!
Although I no longer drink coffee, my wife does so made her a hot cup of her favorite coffee and served up a few cookies. Winning!
The Mrs. likes a little cream in her morning coffee, and you know what they say, "Happy wife makes a happy life!" I heard that loud and clear!
These cookies are full-on flavor bombs for the mouth! Kinda healthy. Kinda chocolatey. And a whole lots of YUM. Trust me!
Although these delicious Muesli Chocolate Chip Cookies keep well in the cookie jar doesn't mean they're going to last!