If you've been blogging for a lengthy amount of time, you know already that blog conferences are popular events. I've attended a variety of conferences over the years, and I'm sharing Reasons to Attend a Blog Conference, as well as a unique discount code for 50% on a BlogHer Creators Summit ticket! This is a sponsored post with SHE Media.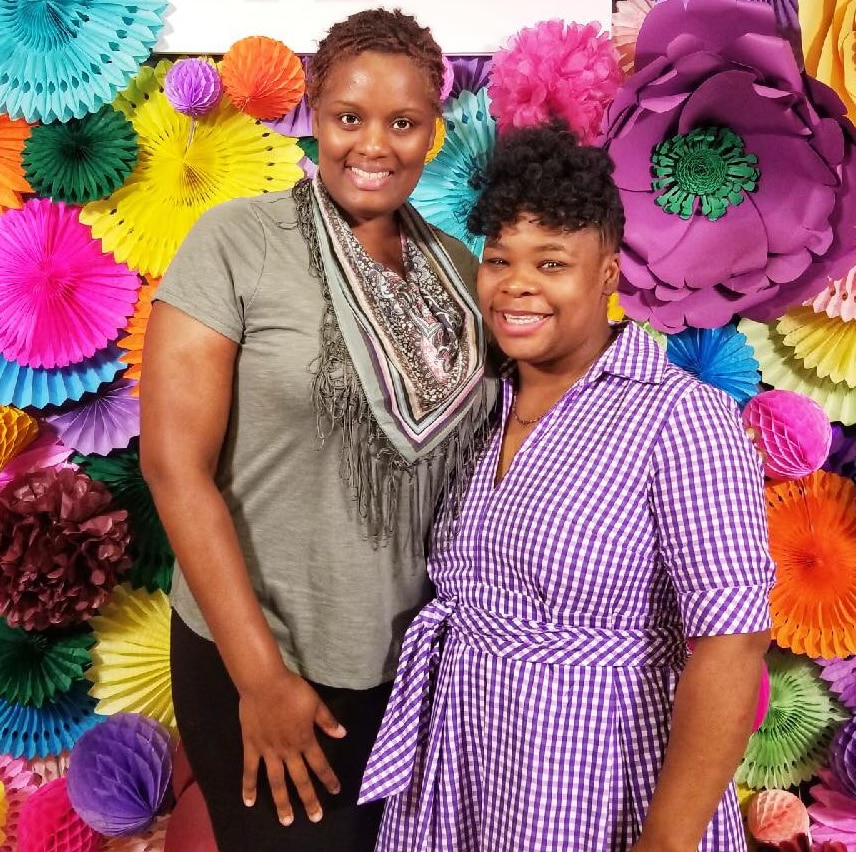 Reasons to Attend a Blog Conference + BlogHer 50% Discount Code
Some people make it a hobby of going to every single blog conference, while other people pick and choose what works for them. This has always been my approach when it comes to attending a blog conference. BlogHer is one of those conferences that has been on my bucket list for the longest time. If you're not familiar with BlogHer, it's one of the largest events for women content creators in the world. With over 1500+ fellow bloggers, social media influencers, and entrepreneurs, it's a great place to learn, connect, and get inspired by those around you. This year's BlogHer Creators Summit 2019 takes place September 18th and 19th at the Brooklyn Expo Center.
There are reasons conferences are beneficial, and if you are currently a little uncertain about if a blog conference is something you should invest in this year, let me ease your concerns and help you decide. Education about your niche and the industry
The number one reason to attend a blog conference for most people is to learn something new. Most conferences offer a variety of educational tracks and a few keynote speakers. If you are looking to learn something new, verify rumors about the blogging industry, or to get those beginner how-to tips, a conference is an excellent choice. When Derrick and I attend conferences together, we have to make the most of it- considering we're paying twice the amount of money to attend. We look for conferences that are specifically in our niche and will be worth the investment.
At the annual BlogHer Creators Summit, you will find fantastic keynote speakers and parties, as well as several options to attend learning events in various parts of the industry. Typical topics covered are the legalities in blogging, how to utilize social media, and tips for connecting with brands. If your goal is to learn something new at a conference, this is an excellent option because it combines education with fun. In their 15th year, BlogHer is an avenue to connect with the best thought-leaders and influencers for 1.5 days full of A-List Keynotes, Educational workshops, inspirational panel discussions, wellness and beauty activations and networking with top brands.
Tips for getting the most education out of a BlogHer Event:
Check out the keynote speakers and their topics. Choose ones that appeal to your entire business and blog model, as well as those who inspire your daily life. You can find a list of BlogHer Creators Summit speakers on their website.
Look for sessions and events that focus on your current needs. If you have social media down to a science, look for sessions focused on other areas like SEO, email marketing, or content creation.
Ask about digital copies of keynotes, or if slide shares will be available of sessions after the event. Not all events have these, but many speakers will have links to their creation channels or slides for you to follow up with after the event.
Make a note of the things you specifically want to get from each session. Sometimes taking notes is difficult in busy sessions with tons of information. Instead, break down the topic into specifics you want to focus on in your blog. Take notes about those items and don't stress about the rest.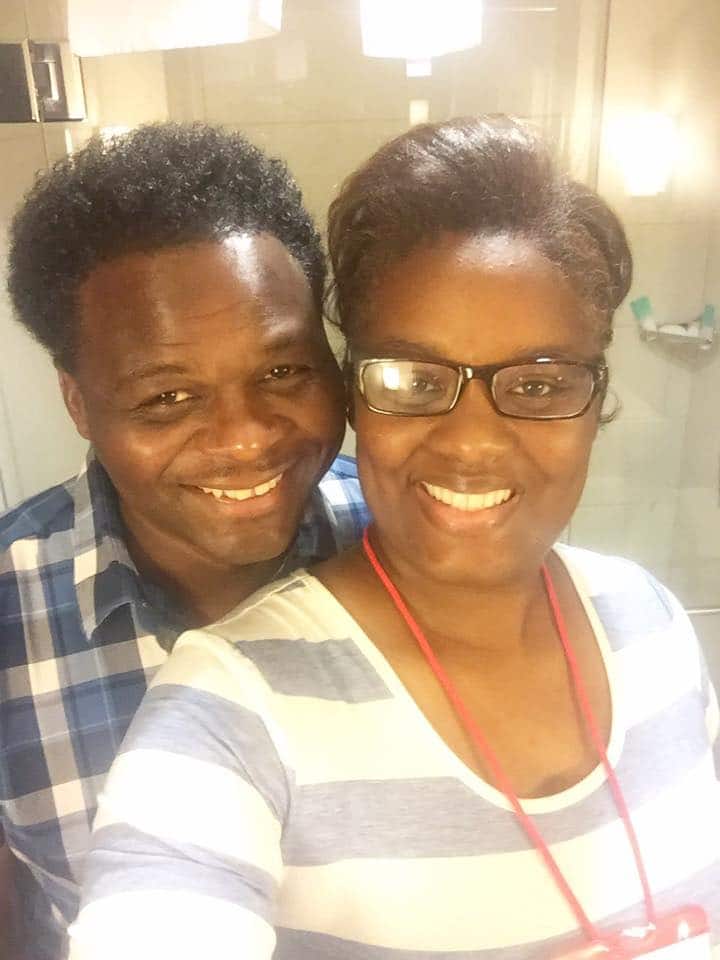 The opportunity to connect with brands you love
This is often the one thing people look for the most in a conference. How can you make longterm connections with the people you want to partner with in the near future?
Brands and networking agencies are always sponsoring at conferences. BlogHer is known as a great conference to connect with brands. Many brands are there to connect with influencers specifically. At BlogHer, there are always parties and networking events to attend. This a chance to speak one on one with brand representatives, and sometimes if given the opportunity, pitch them an idea.
Remember, however, that while brands are there to connect, there is only a limited amount of time. With hundreds of attendees, it can be overwhelming for them. Be polite and considerate with the brand representatives. A simple introduction and exchanging of business cards is often all there is time for at the actual event. Have your elevator pitch ready, think about how you can stand out to that specific brand so they will remember you. If they appear swamped, don't add to that chaos. Instead, wait for a slower time, or stop by and grab an available business card.
Protip for new conference attendees:
Brands typically bring along swag to these events. Sometimes this is available at tables during meals or keynote sessions. Other times it is at their booth or a party they host. Please remember that these items are not free-for-all-buffet of toys and gifts to hoard to yourself. Take one when offered, and leave the rest for other attendees. It may also help to bring an extra bag. Conferences like BlogHer are known to give their attendees tons of swag.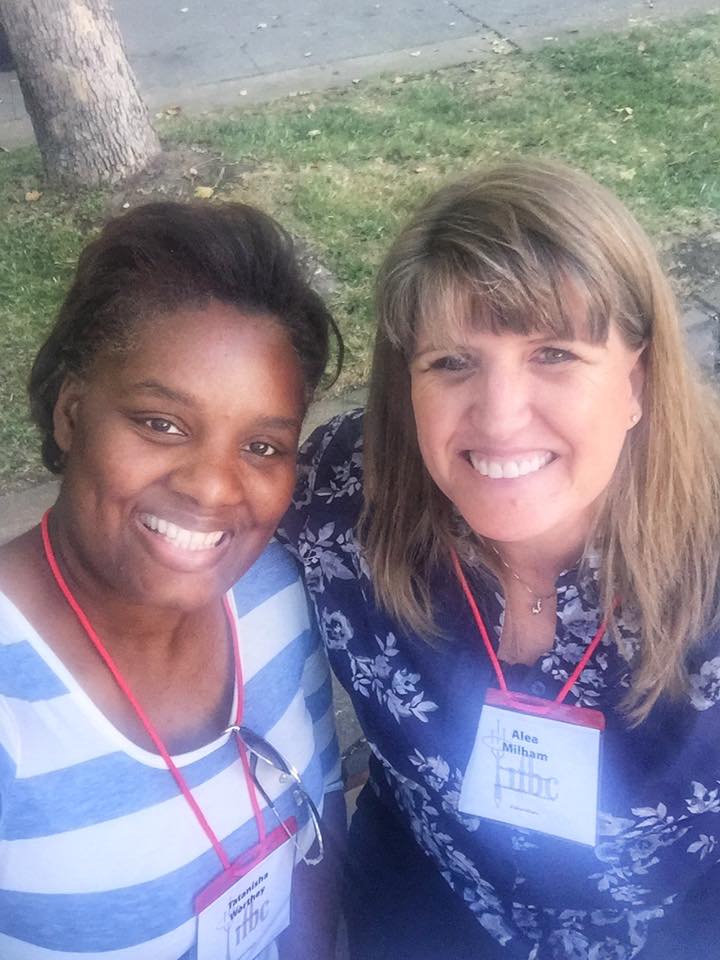 Creating an in-real-life connection with friends
For years we work on our blogs and connect with other bloggers online, but don't get to see them in person. These conferences are some of the best places to meet those fellow bloggers that you have only known behind the keyboard.
Make plans ahead of time to meet up for coffee, sit together, or even share a room during the conference. Taking time to meet these people you work with online is special. In some ways, these are your coworkers. Blogging isn't just a hobby; it is a business for many. Reach out to these online coworkers and make a conference a chance to meet them and connect in real life. This one of the main reasons I attend conferences, connecting with people I have grown to love online, in-person. Yes, you can make great connections with people online, but off-line and in-person is where the relationships bond.
Pro-tip: Suggest to your online blogging friends, mastermind group, and others to meet up at a conference. If you room together or near each other, this will give you more time to bond. Consider doing that this year at BlogHer19 in New York!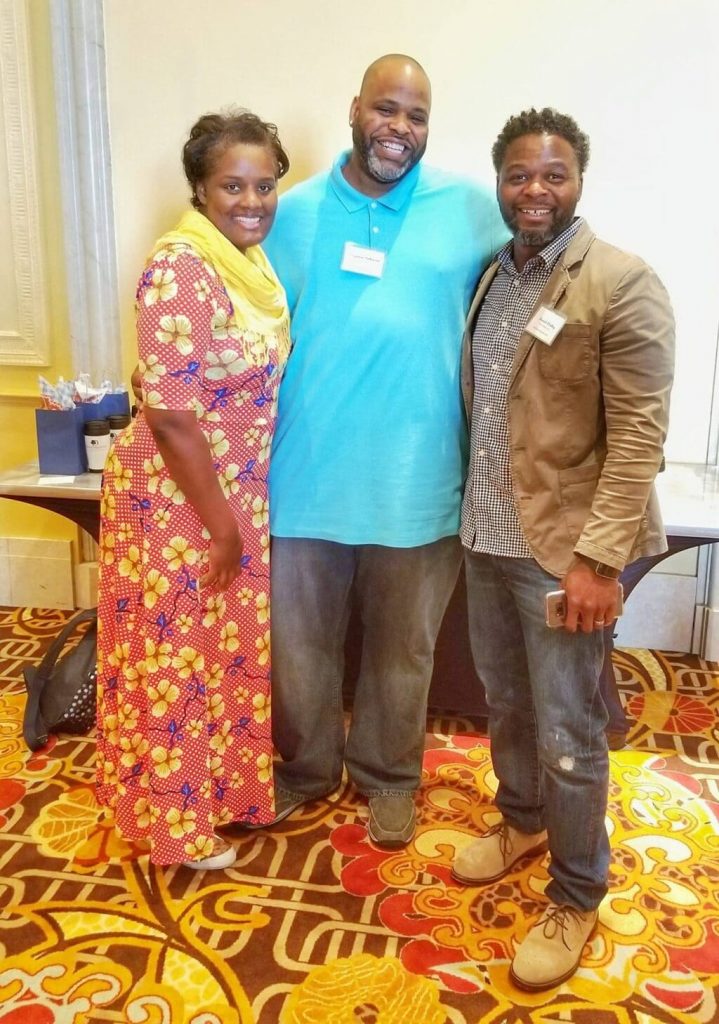 Enjoy some time away from home
As you know, we love to travel. Whether it is a weekend getaway or a week-long vacation in a favorite city, we enjoy time spent exploring new places. A blog conference is a great excuse to set aside some time away from home. When Derrick and I attend blogging conferences together, we try to plan a small getaway and stay a few extra days.
Thinking about attending BlogHer Creators Summit 2019 or want more information? Head over to their website to learn more and use my code to get a 50% off discount: WORTHEY {50% off tickets are for new purchases only and cannot be
combined with any other offer. They are not transferrable, and there are no refunds. Code must be redeemed by 11:59 PM ET on Friday, September 6, 2019.}