Download our free Santa Letter Template to use as a Dear Santa letter.
What a great way to have the kids let Santa know what they are hoping to get this holiday season!
Some of the most significant parts are filled out; the kids have to fill in the blank with the words and facts!

Santa Letter Template Idea – Free Dear Santa Printable
All kids love to write letters to Santa, but sometimes they might not know what to add to the list! This easy printable letter gives them all the spaces they want and need to fill in the blanks.
Having the kids be a part of the process of asking Santa for gifts is such a cute family tradition. This is a great way to get a few hints about what they're hoping to get for Christmas!
Make sure to check out my Elf on the Shelf Report Card Printable as well! It's a fun thing to add to your daily schedule!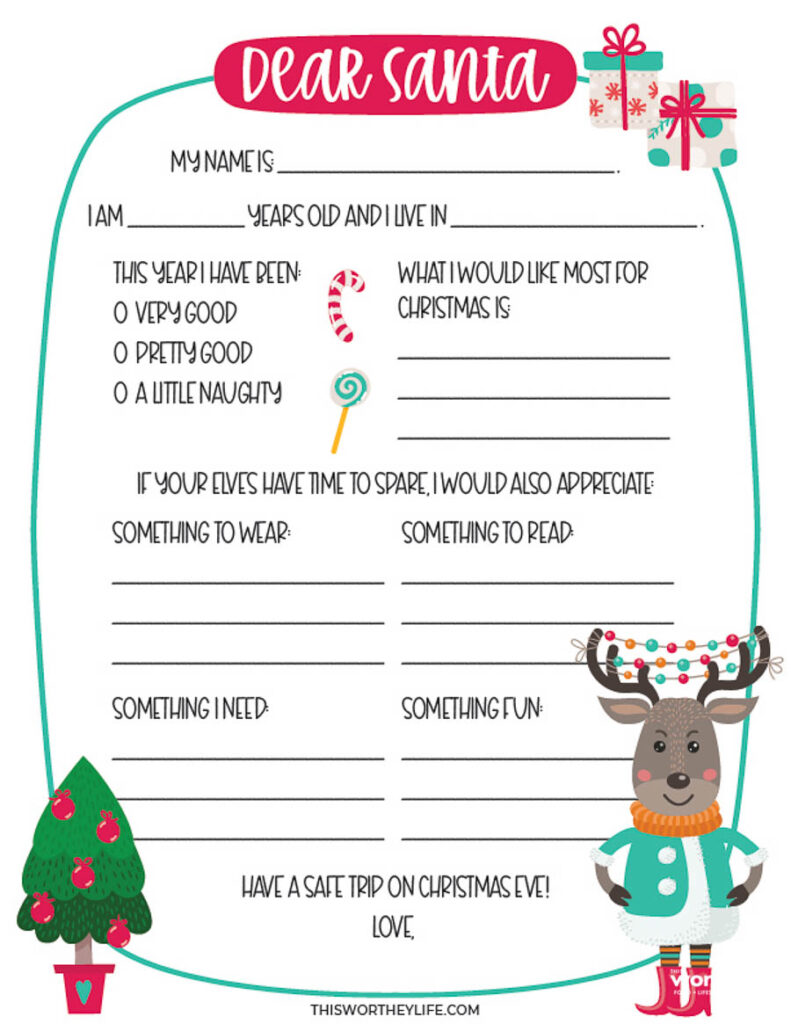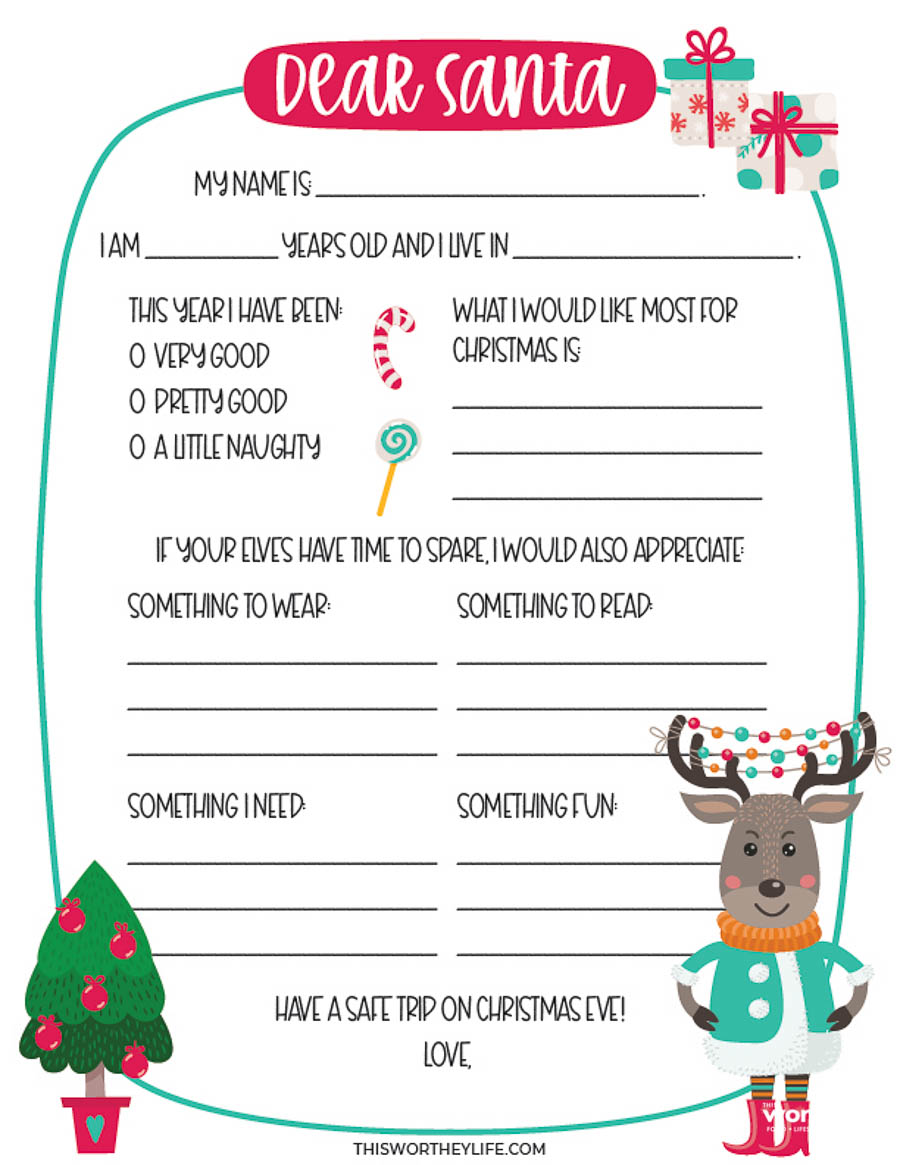 What to do with this Free Santa Printable
You can do anything you want with this free template! Some simple ideas include:
Print out the letter at the beginning of the holiday season for the kids to put in the mail to Santa.
Using it as a helpful guide for Santa to know what they're hoping to find under the tree.
It's okay if you're printing this out last minute – no worries! There is still time to get the letter to Santa! He is magical, after all.
Print it out and mail it "overnight" or have it waiting under the tree for when Santa comes down the chimney.
All he has to do is reach into his toy bag and find what the kids are looking for after reading their holiday wish list.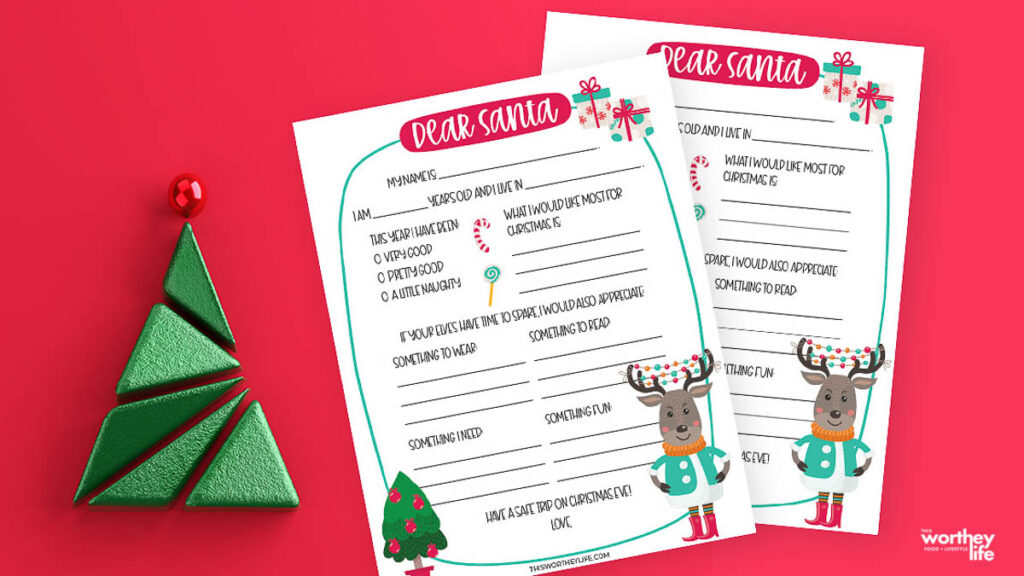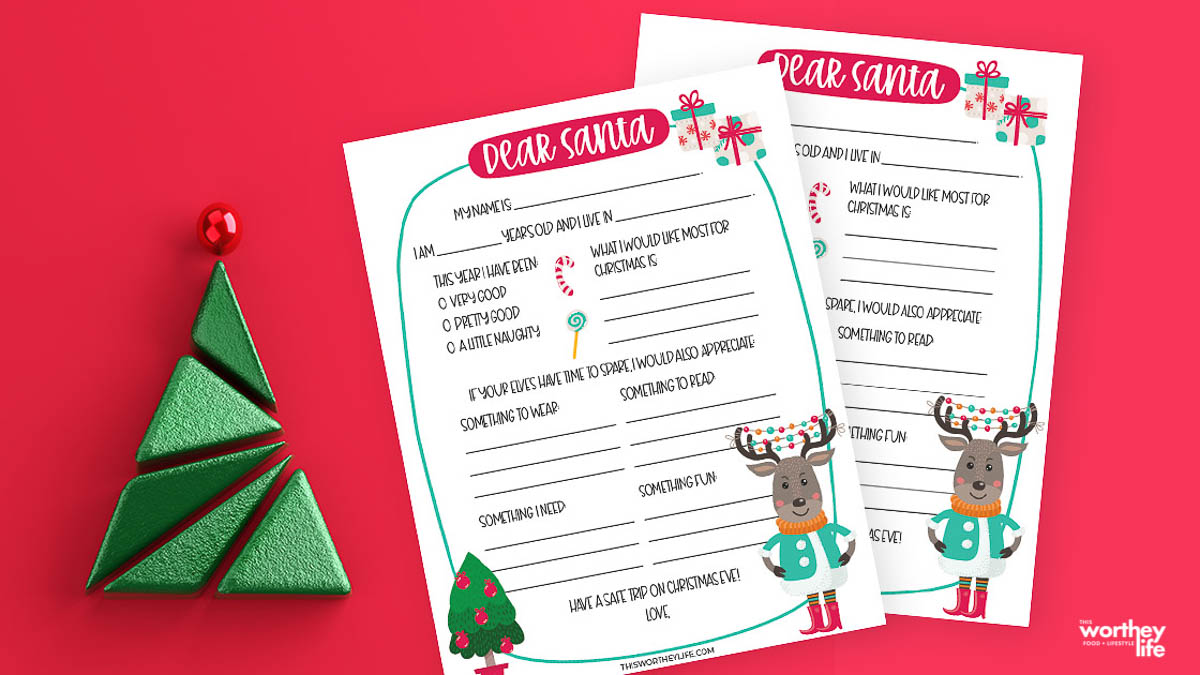 Don't forget to print out the free Santa Letter below!
Just print and let the kids start filling it out! Make sure to grab one for each kid in the family to communicate directly to Santa.
What a fun way to have the kids slow down and think about their year in review!
This gives them a chance to understand they can ask for their "wants" and some of their "needs" as well! Learn more about this tradition, Christmas Gift Giving Rules + Ideas
More Christmas Fun For Kids