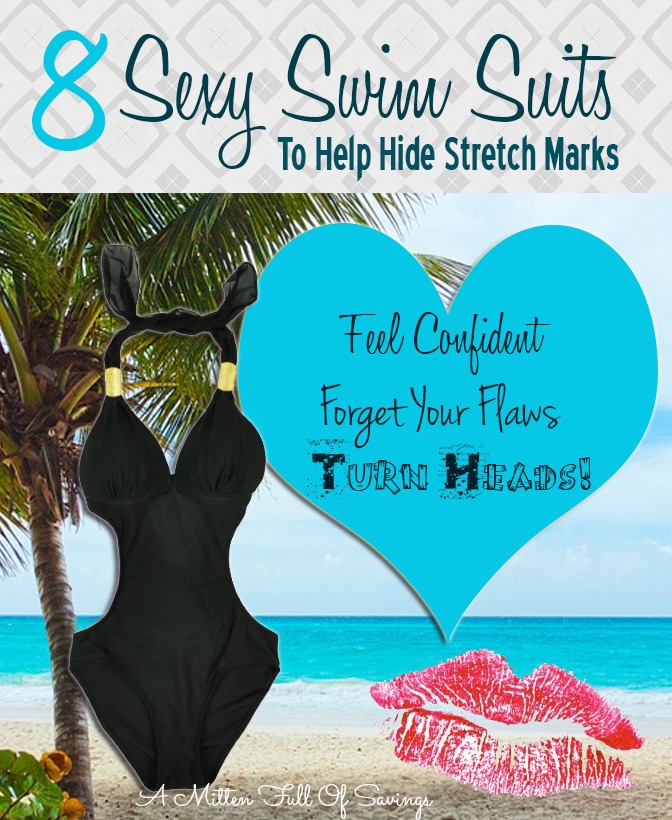 Sexy Swim Suits to Help Hide Stretch Marks
Being a mom can sometimes leave us with less excitement when it comes to showing off skin at the beach or pool. Us lovely ladies no longer need to hide in oversized swimsuits. With a better swim suit selection, you can look sexy in your swim suit by choosing a suit that will hide flaws, and still show off your lovely curves. Here is a list of 8 swim suits that will help you bring your sexy back this summer.
Brighdeal Sexy Bikini Monokini Swimsuit Halter Pad Fashion Backless Bikini Piece Swimsuit Holiday Swimming(Red,S,M,L)  = $19.28
NEEWER® Women Conjoined Swimwear Bikini Bathing Suit Swimsuit Beachwear = $14.27
NEEWER® Sexy Halterneck Openback O-rings Monokini Conjoined Twin Swimwear Bikini Summer = $13.27
Ankin One Piece Sexy Womens Halter Side Cut Out Monokini Swimwear Bikini Swimsuit  = $11.99
TXGL 2 colours black & rose red bikini fashion bikini monokinis bathing suits sex cute hollow out one piece swimsuit for women new push up bikini D087 enclosed a nice gift = $16.98
Black Sexy Deep-V Neck Halterneck Openback One Piece Conjoined Swimwear Bikini Summer = $9.66
Amour – Hot Sexy Blue/white/Hot Pink Halterneck Deep-V Tied Back Monokini Swimwear = $13.99
Monokini One Piece V Neck Bathing Suits Bikini Swimsuits Swimwear for Women 8 Colors = $15.99
So what sexy swim suit will you be ordering?