Get a little sour cream hummus in your life with our unique take on hummus. Made with cream cheese, yellow-eyed peas, and a few of my favorite things, this sour cream hummus is perfect as an appetizer or party hummus.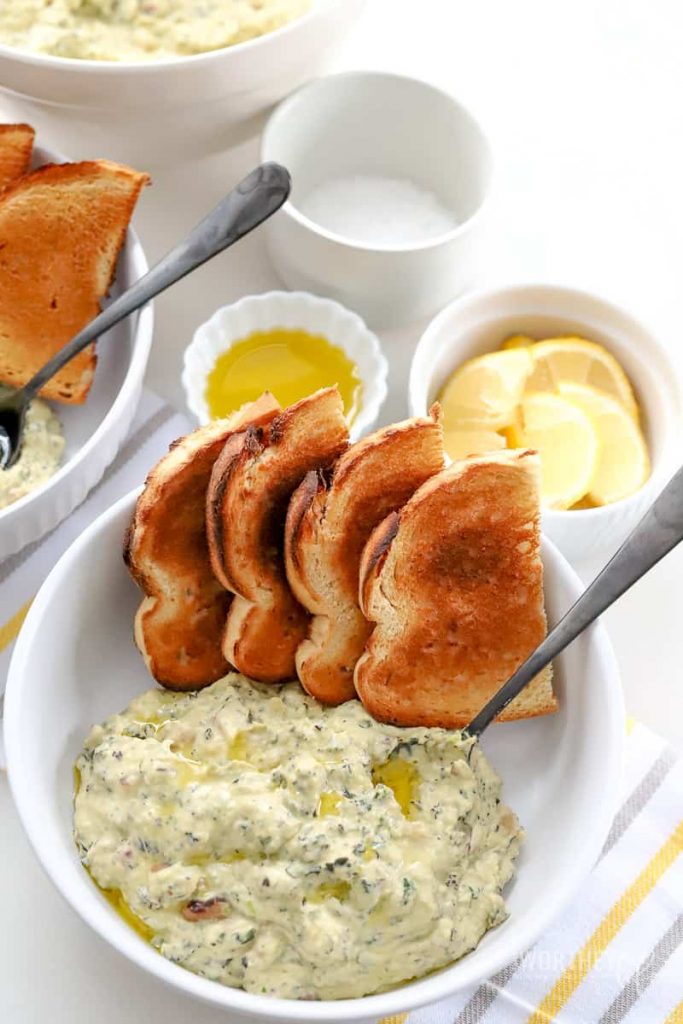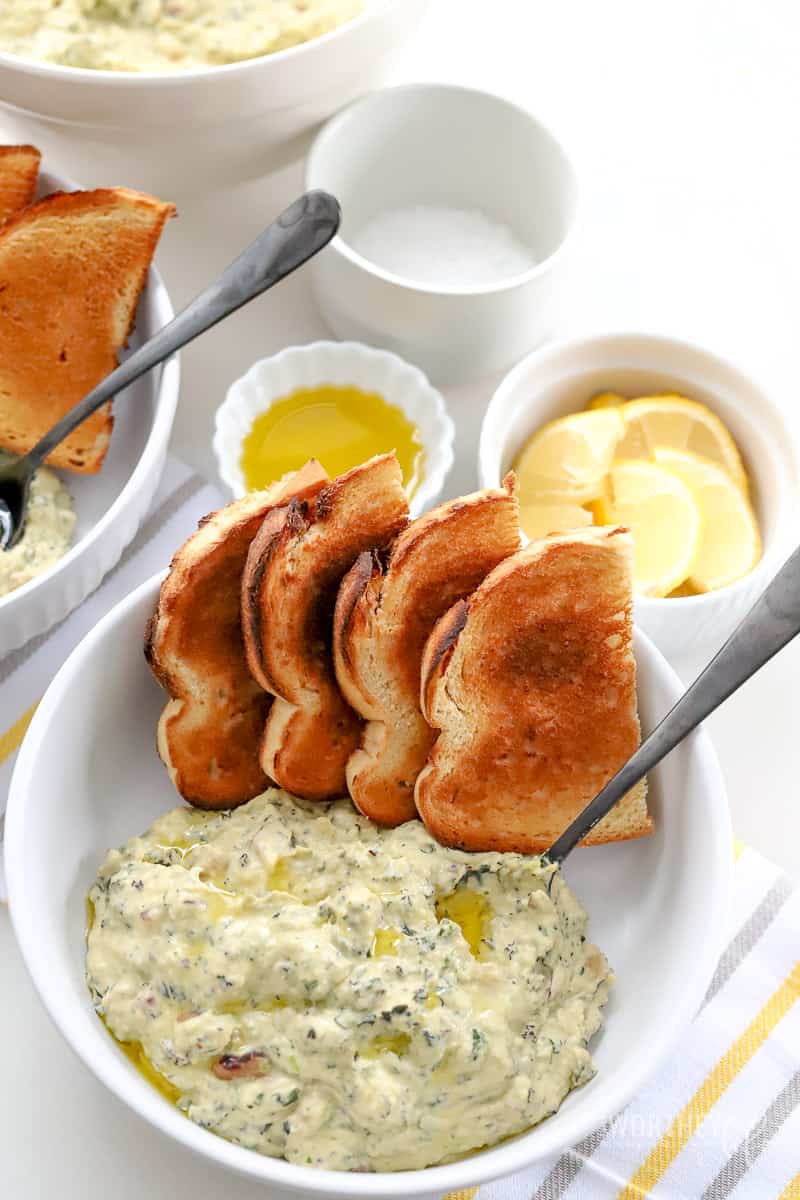 Sour Cream Hummus + Yellow-Eyed Peas
Who doesn't love a good hummus? Yamean? And although traditional hummus is good, I got the idea of adding a few more ingredients to take it up a notch. I've been experimenting with a variety of hummus recipes, and my Spicy Pumpkin Hummus is a huge hit. For my Sour Cream Hummus, I added a few of my favorite things: some red Russian kale, cream cheese, and some yellow-eyed peas. But wait, before your cry hummus heresy, do this one thing and try it!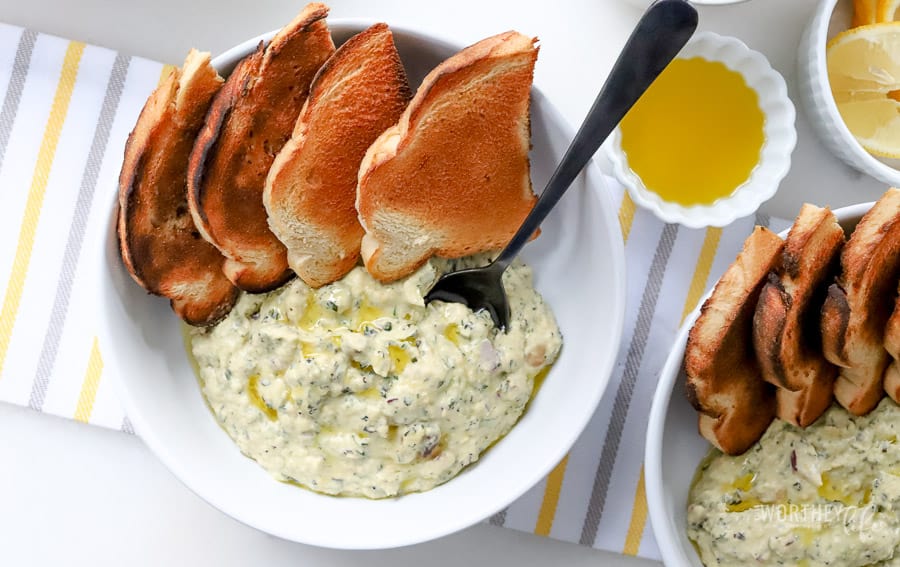 And I am pretty sure it just might tickle your foodie fancy. The additional ingredients like the kale and whole yellow-eyed peas add flavor and texture, and the cream cheese makes it smooth as can be. Serve this with toasted bread or warm pitas, and you got yourself one of the best appetizers you ever had. For this recipe, you'll need a food processor and all of the ingredients of course. Ready? Let's do this!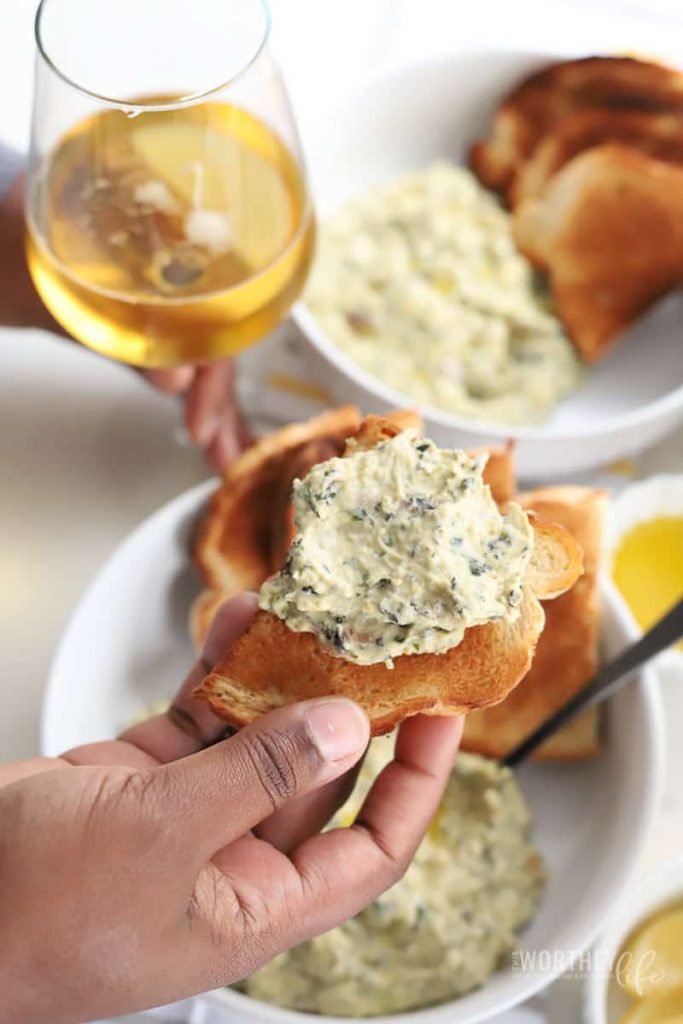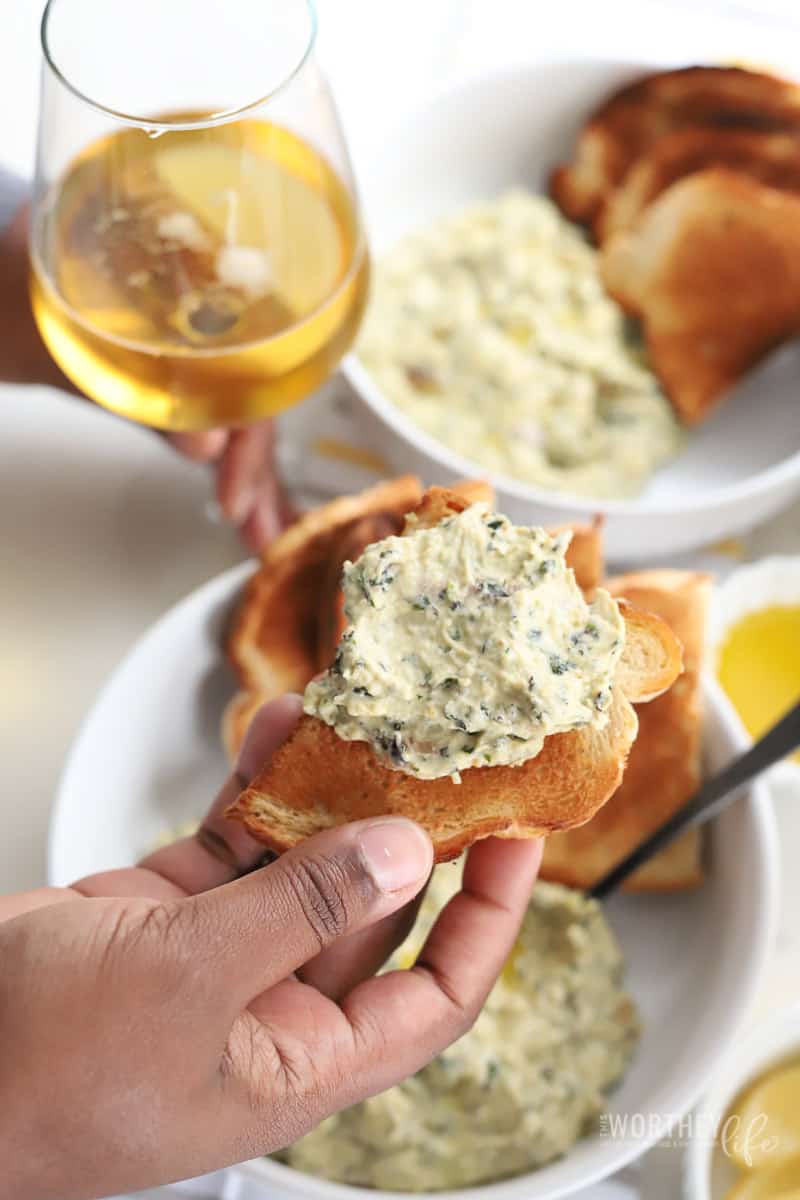 You can't see the Mrs. but she is stuffing her pretty face unapologetically and I ain't mad at her, because when yum happens, you just can't help yourself. And this is one delicious recipe; it's hummus on steroids! I have never tasted or enjoyed a creamier hummus! Make this and know foodie joy!
How to make Sour Cream Hummus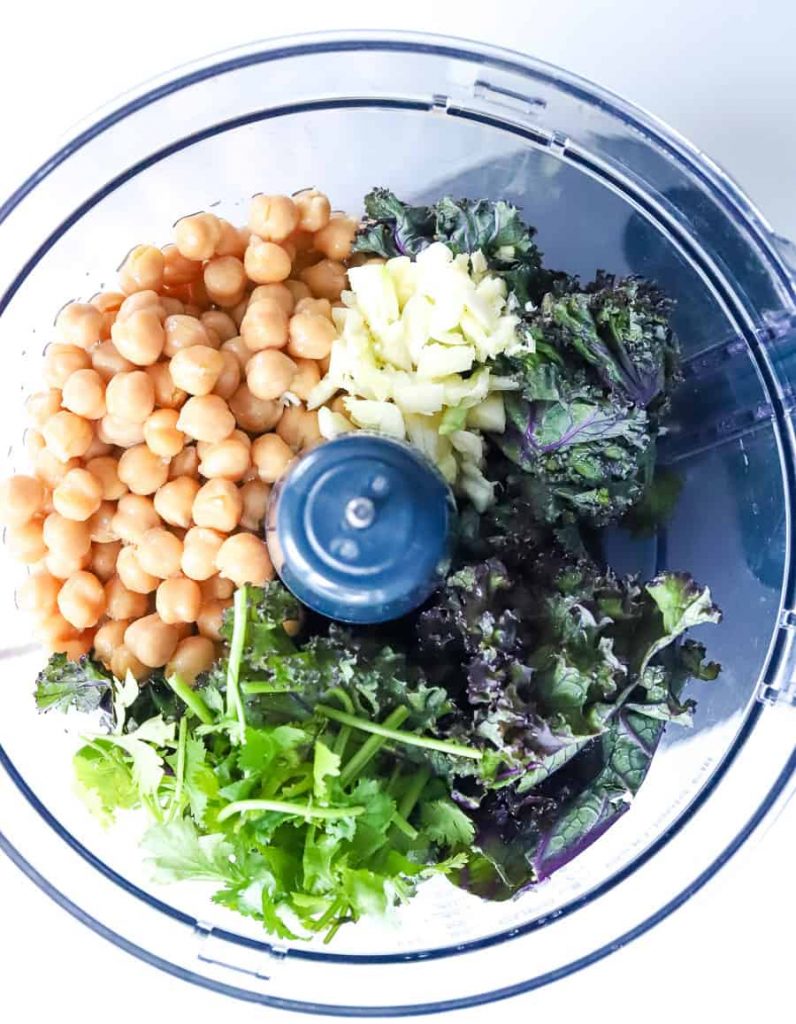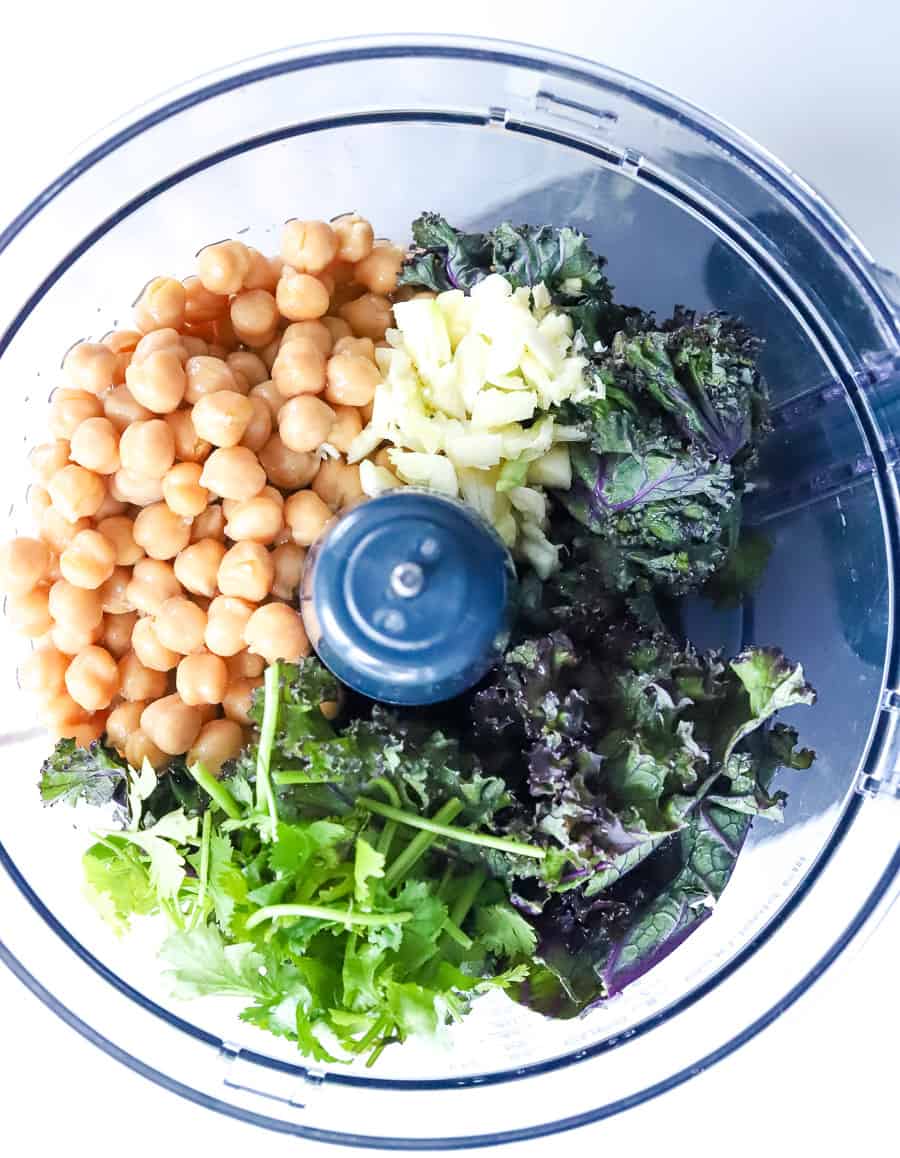 I made this hummus base with chickpeas, cilantro, red Russian kale, and minced garlic.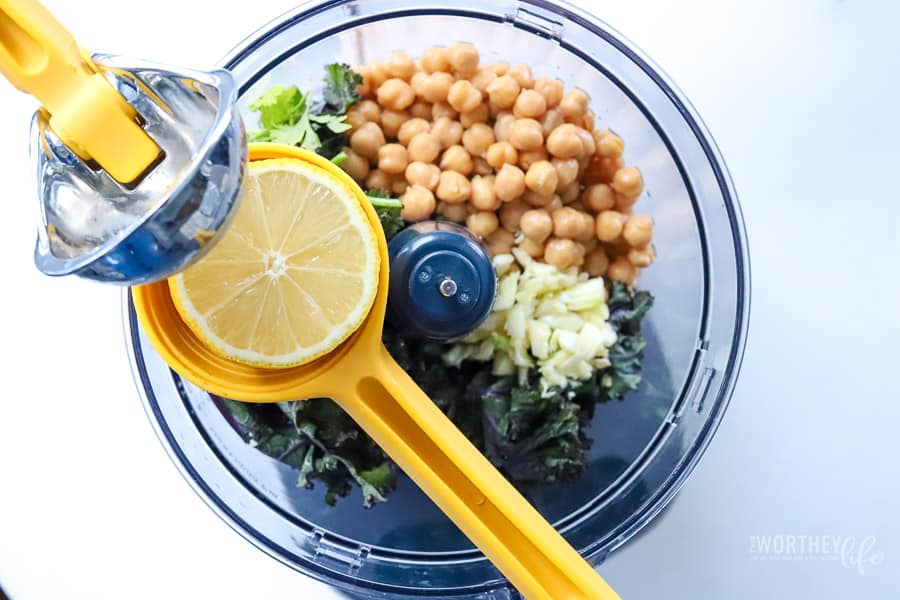 The juice of half of a ripe lemon brightens up this delicious cream cheese hummus recipe.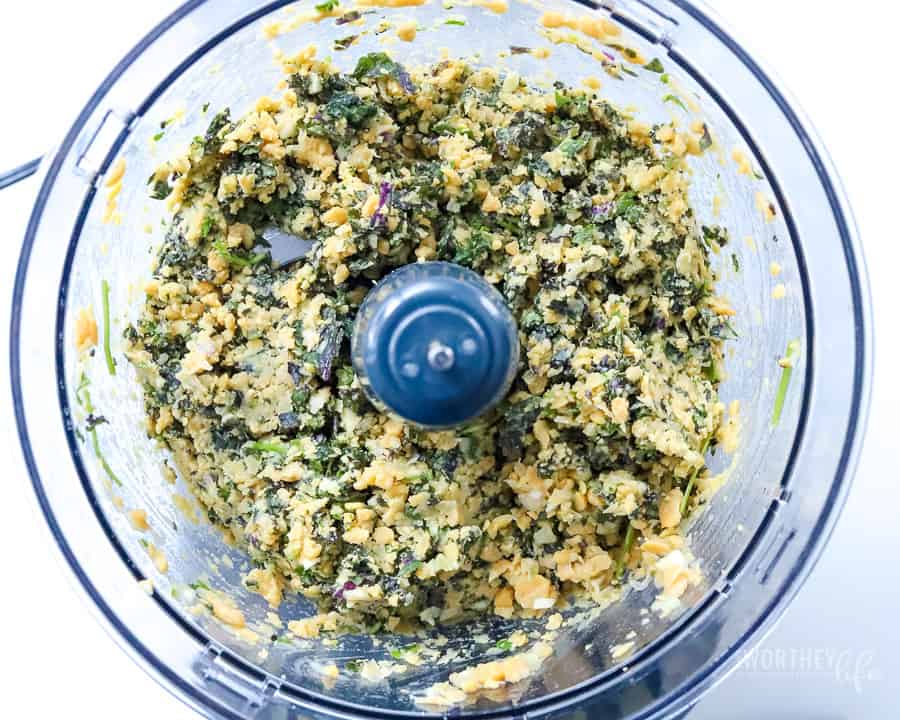 Add a couple of turns of freshly cracked black peppercorns and flaky sea salt.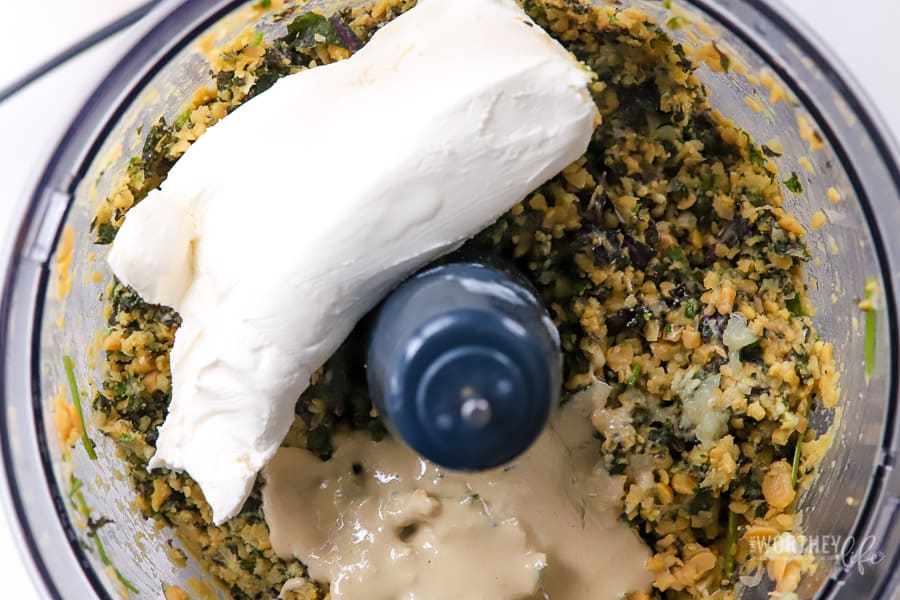 In goes the room temperature cream cheese and the tahini, then whip it up like Rick and Morty!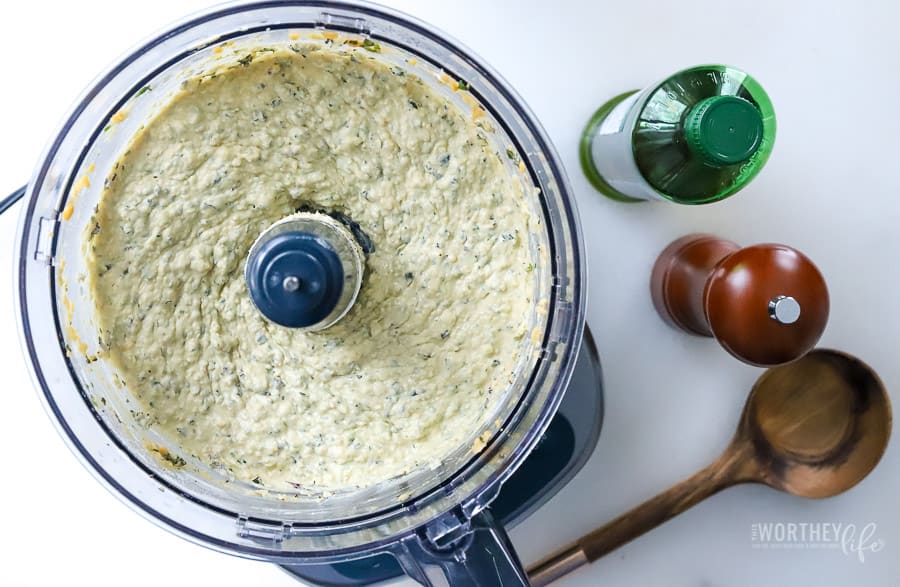 We are almost finished, but we have a few more steps then it'll be time to dig in!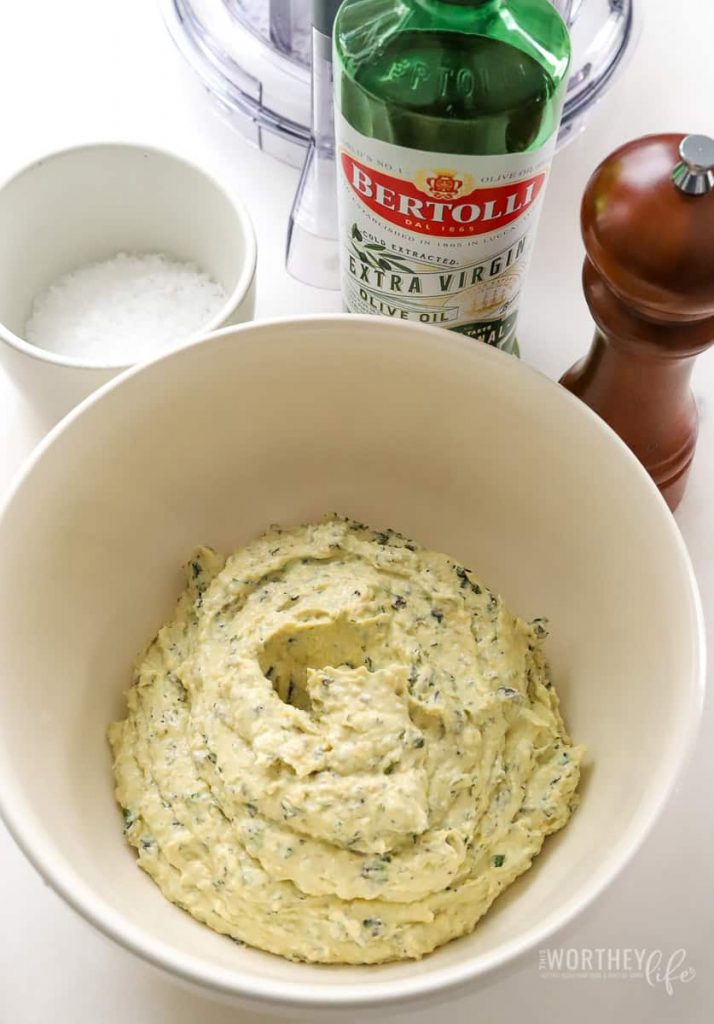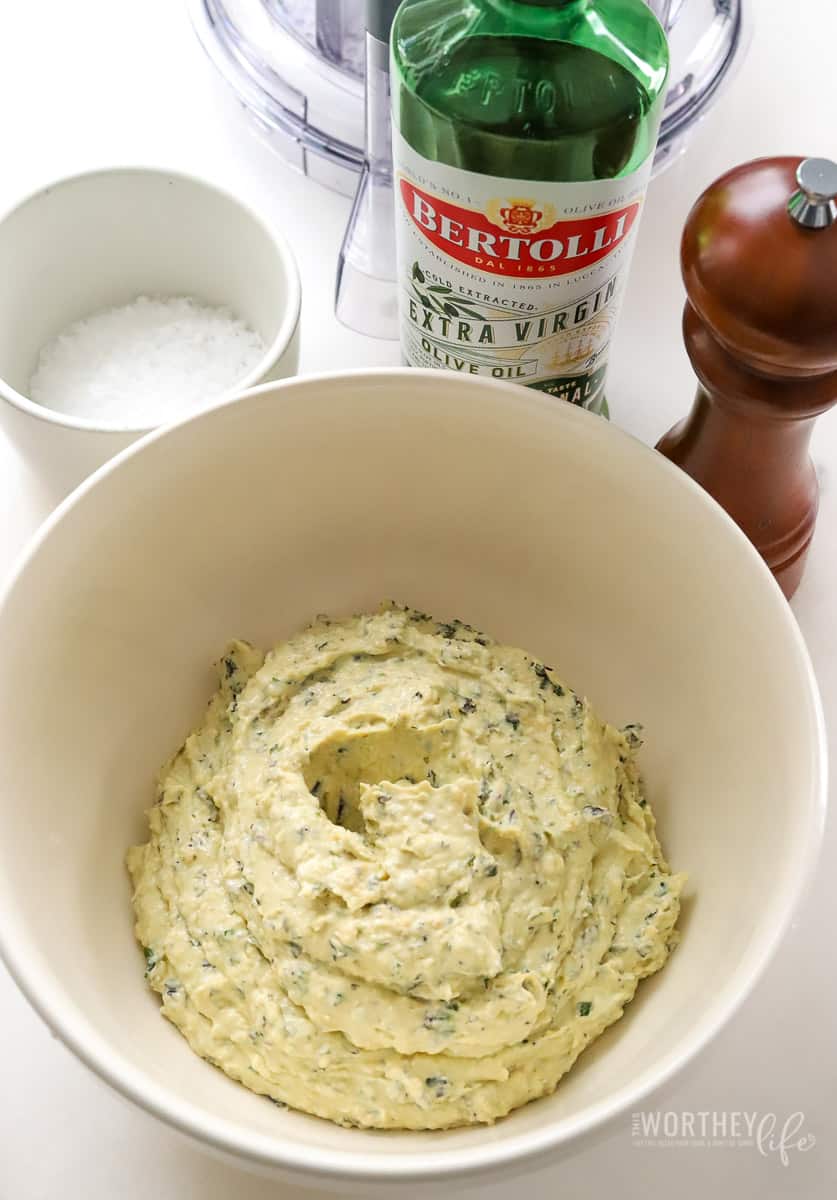 Spoon the mixture into a large bowl and just for a second marvel at all of this goodness! It's something ain't it?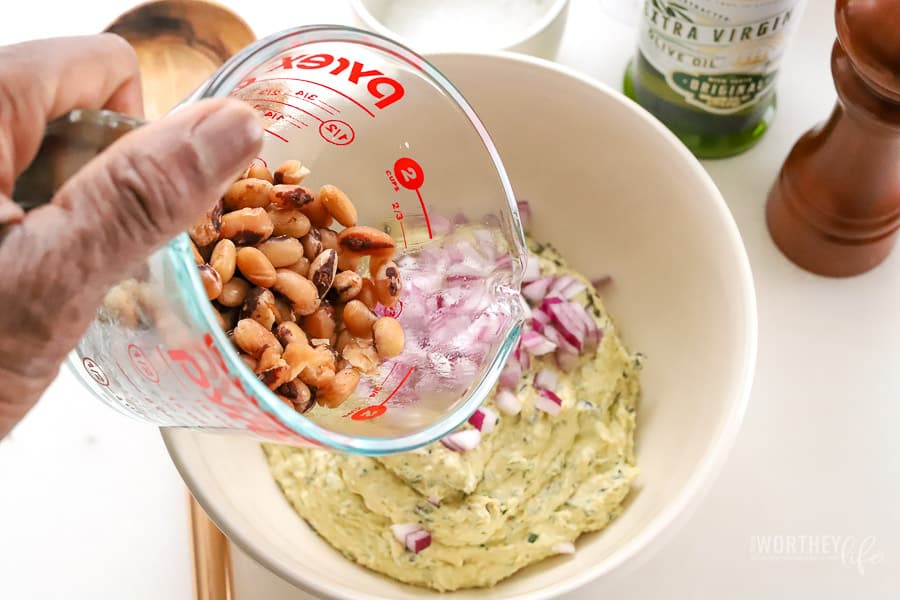 Add one cup of yellow-eyed peas and 1/4 cup of chopped sweet red onions.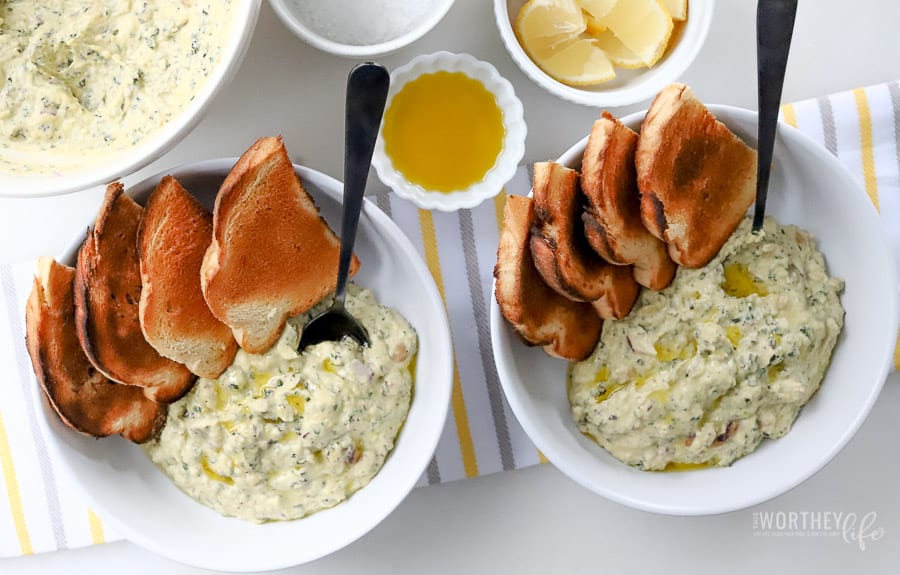 Spoon into serving bowls and drizzle with extra virgin olive oil. Serve with toast, pita or fresh veggies like celery or carrot sticks. Slices of cucumber and wedges of red and green bell peppers go great with this delicious cream cheese hummus recipe too.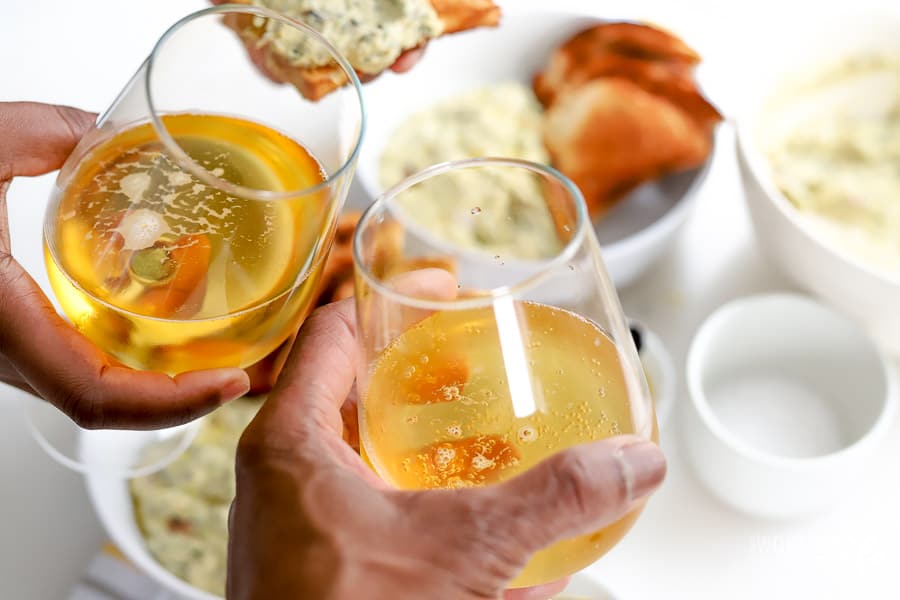 Cheers to another wonderful and delicious lunch or dinner recipe.
Ingredients needed for Sour Cream Hummus + Yellow-Eyed Peas
1 cup chickpeas
1 cup yellow-eyed peas
1 1/2 cup kale
1/2 lemon, juiced + lemon wedges for serving
1/2 small sweet red onion, cut into a small dice
1/4 cup cilantro
2 large garlic cloves, minced
2 tablespoons tahini
4 tablespoons extra virgin olive oil + 2 tablespoons
8 ounces cream cheese softened
1 teaspoon flaky sea salt
freshly ground black peppercorns to taste
Directions:
Into a food processor add the chickpeas, kale, lemon juice, cilantro, and garlic.
Pulse the mixture until smooth.
Remove the lid and add cream cheese, tahini, flaky sea salt, freshly ground peppercorns and four tablespoons of EVOO and pulse into well incorporated and smooth.
Spoon the mixture into a bowl and add the yellow-eyed peas and the sweet red onions.
Add to serving bowls and drizzle with one tablespoon of extra virgin olive oil into each bowl.
Serve with toast, wedges of lemon, topped with minced sweet red onion.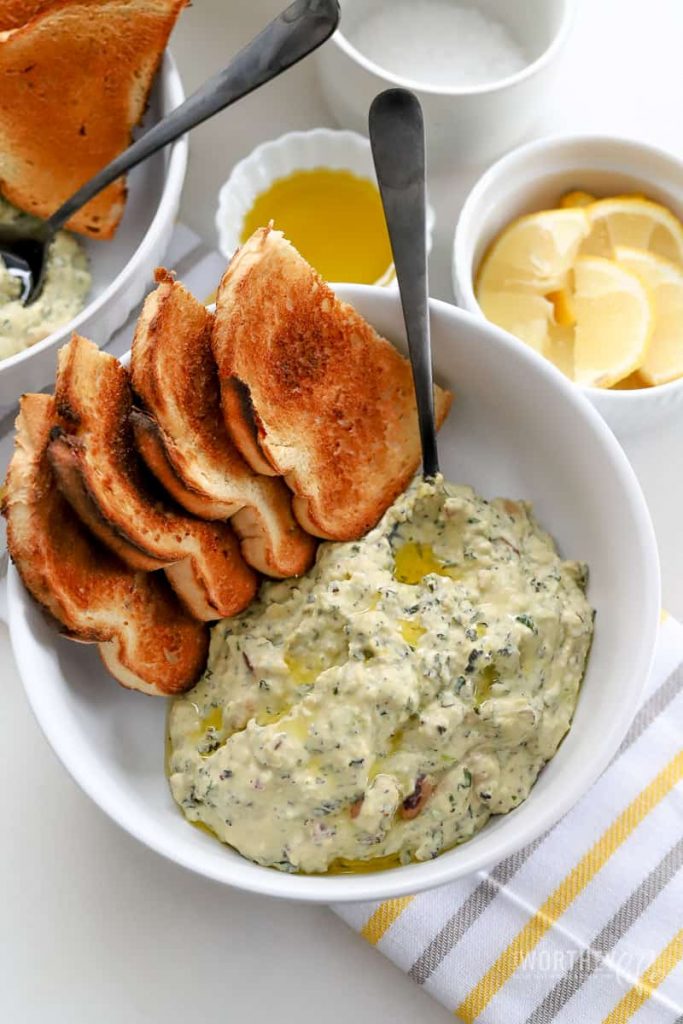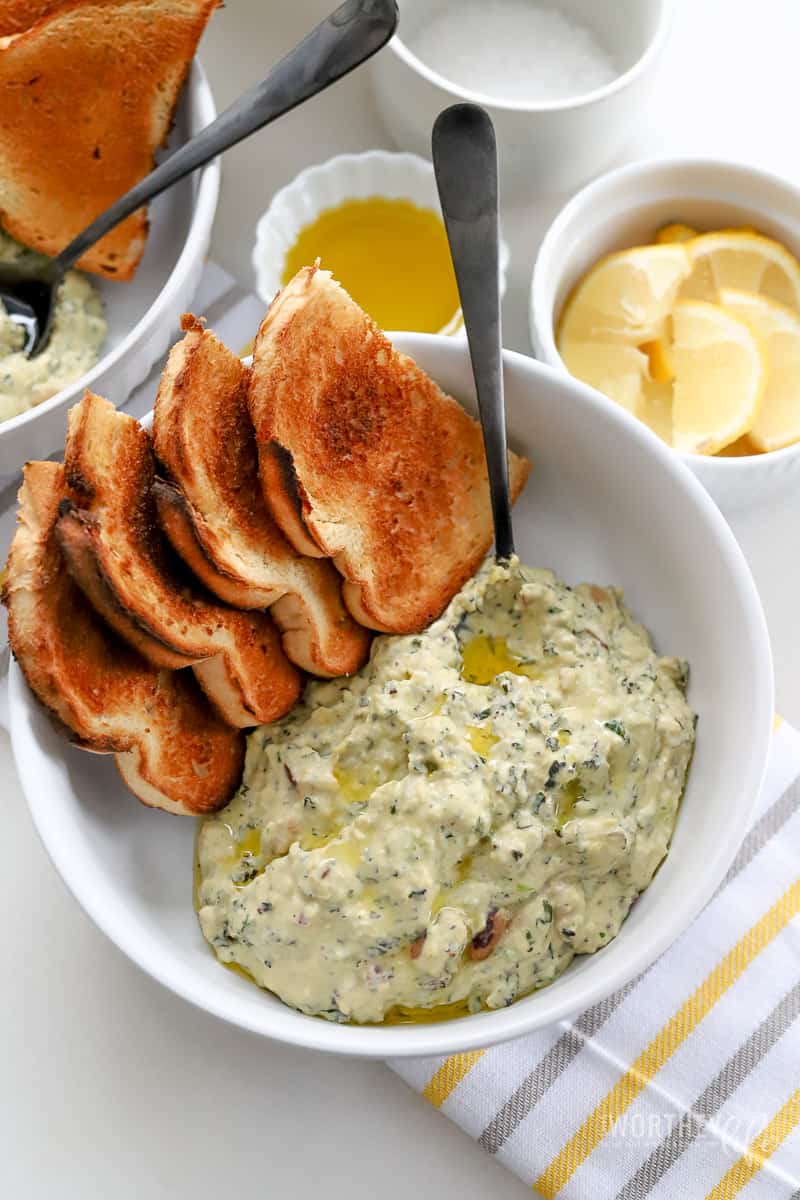 And if you are looking for a good wine to pair with our Sour Cream Hummus + Yellow-Eyed Peas try a chilled Verdejo or Pinot Grigio. Cheers! Salud! And bon appetit!
Love hummus? Be sure to try some of our other hummus recipes:
Loaded Sweet Potato Herb Hummus
Mini Tortilla Hummus Chicken Bites
Vegan Veggie + Hummus Tostadas