Just in time for Halloween, we created this easy and delicious sparkling apple cider mocktail is for all the ghosts, ghouls, and goblins! It's fruity with just the right amount of fizz!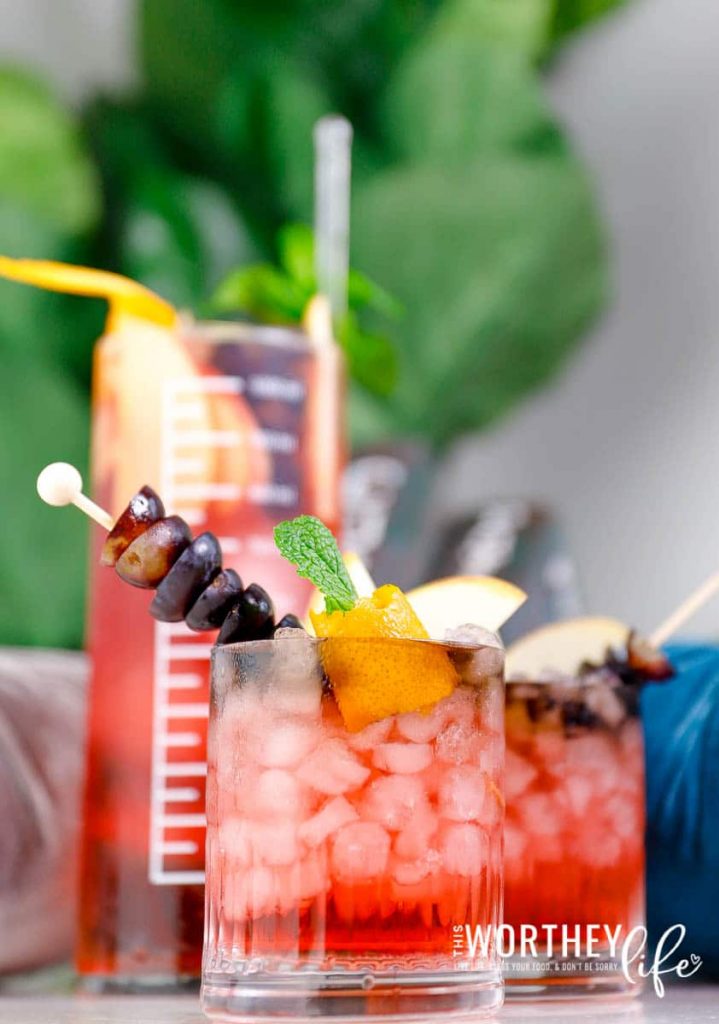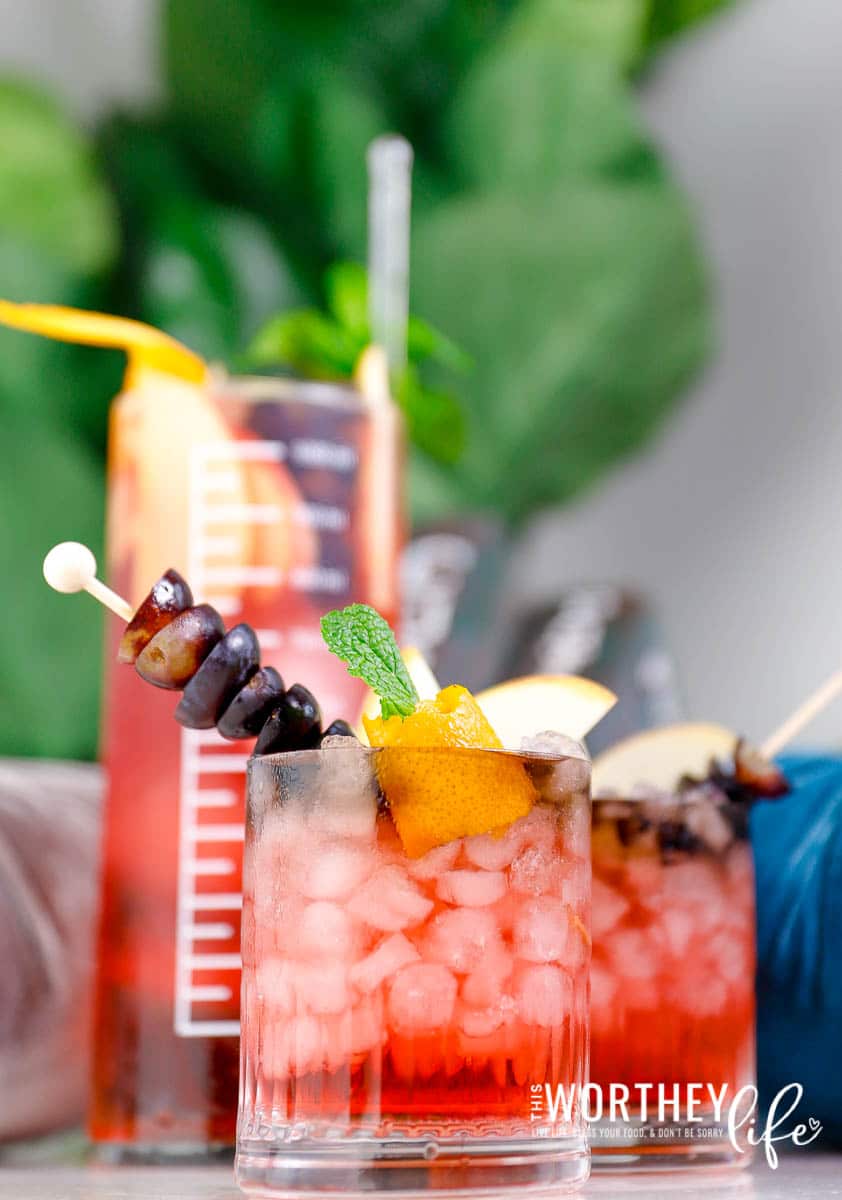 Halloween Mocktail | Sparkling Apple Potion Mocktail
If you haven't decided what punch to serve for Halloween, then we have a solution. Our Sparkling Apple Potion Mocktail is perfect! Because this mocktail is just right for adult zombies and kid zombies too! First of all, it's easy to make, which scores monster points in the can-do section. Second, it is a party in your mouth when it comes to flavor. It's apple cider-based, so score even more points making a punch with one of the most popular things to drink during the fall season, apple cider.
This is a great mocktail because it also has some cool and edible garnishes; the sliced apples and grapes are so good to nibble on in-between eating everything else on the Halloween party menu. But make sure you make plenty because this one will go fast.
Who needs gory over the top Halloween drinks when this one is just as refreshing. Plus, this is a smooth drink to convert into a full-fledged cocktail by just adding your favorite hard liquor like tequila, rum, bourbon, or one of my favorites, black vodka!
You Will Love Our Sparkling Apple Potion Mocktail Because:
Fruity
Easy To Make
It's Whimsical
Visually Stunning
Perfect For Adults & Kids
Can Be Easily Made Into A Cocktail
So, let's make this Halloween one of the best in the history of Halloweens. This is the one punch creation even the Headless Horseman wants to find his head for so he can drink it. Make a list of the ingredients, and you'll slay the day at your party with this mocktail.
Sparkling Apple Cider Potion Mocktail
Ingredients:
1 750 ml sparkling apple cider
1 cup Torani Green Apple Premade Syrup
2 cups Cran-Apple juice
1/4 cup Pomegranate Molasses
Orange peel garnish
Fresh sprigs mint garnish
Grapes cut in half for garnish
Ice
Directions:
Combine the sparkling apple cider, green apple syrup, Cran-Apple juice, and pomegranate molasses into a large pitcher and stir to thoroughly all of the ingredients.
Fill serving glasses with ice and pour the mocktail into glasses.
Garnish each glass with a sprig of fresh mint, and orange peel, and half grapes on a cocktail stick.
Serve.
Need more inspiration? Check out these Halloween drink ideas:
Kid-Friendly Halloween Drink: Green Apple Cider Lemonade
Dead-Eye Whiskey Halloween Cocktail Idea