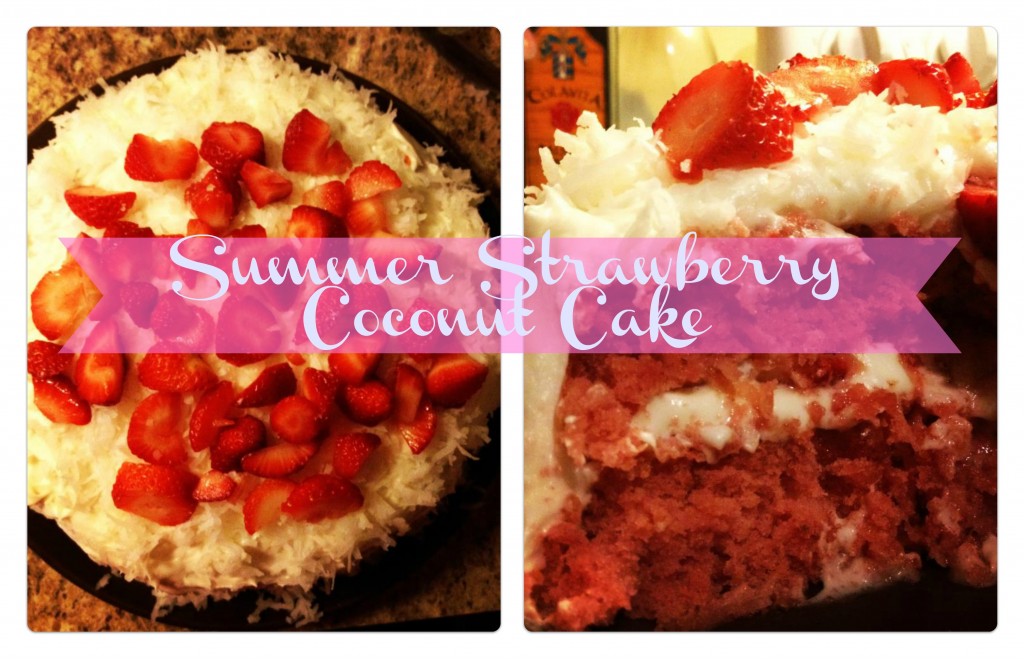 Summer Strawberry Coconut Cake Recipe
I initially saw this recipe on Pinterest last summer. I immediately pinned to my Foodie Love Board to try for my later. I will be the first to say, I don't really care to cook, but this was something that I was dying wanted to test it out. After putting everything together, it was relatively simple and somewhat budget friendly! This is a great recipe to try for your next summer get-together. And although it's called Summer Strawberry Coconut Cake, you can make and eat it at anytime.
Enjoy!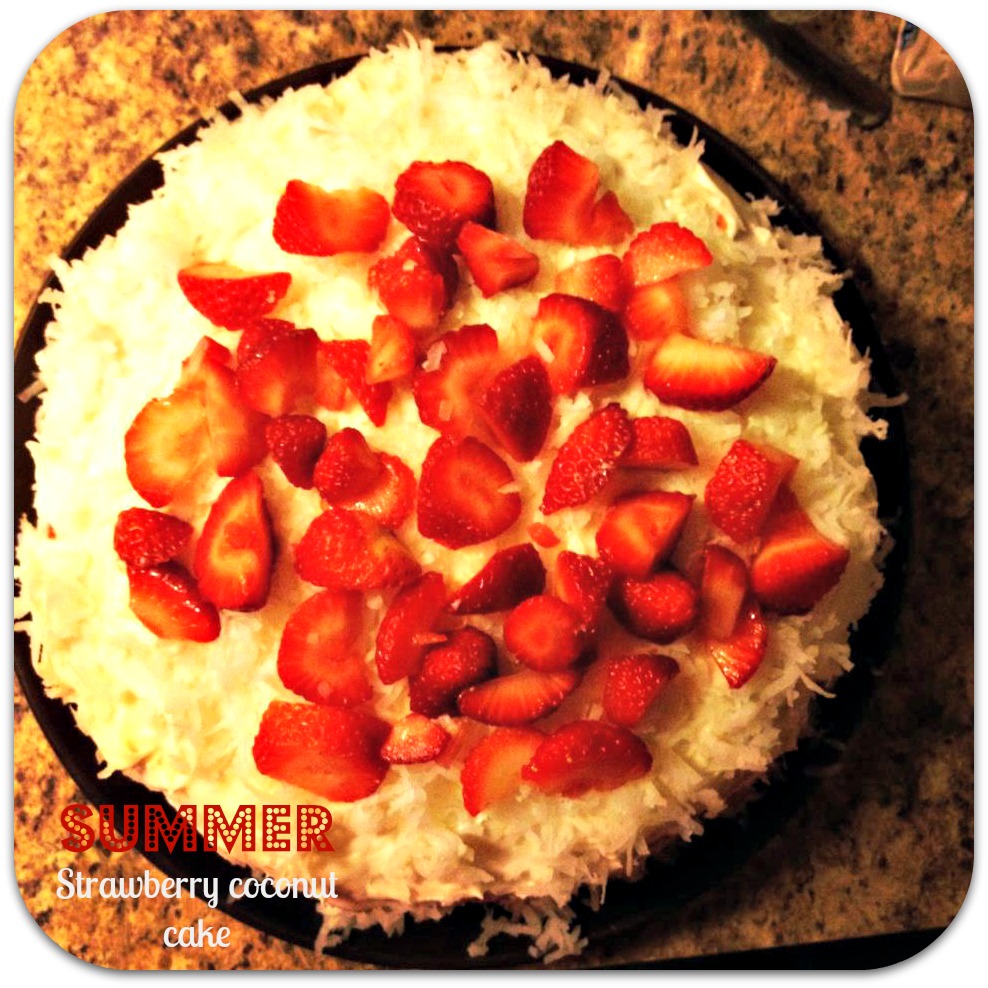 Recipe for Summer Strawberry Coconut Cake:
Ingredients:
1  box white cake mix
4 T. strawberry gelatin powder
2 T. all-purpose flour
1 t. baking powder
2 T. granulated sugar
3/4 cup vegetable oil
4 eggs
1/4 cup of water
1/2 cup pureed strawberries
1 t. vanilla
1/2 teaspoon coconut extract
1/2 cup fresh strawberries, finely diced
1 cup of coconut, finely shredded in food processor
1/2 cup of strawberries for filling
1/2 cup of strawberries for cake garnish
Directions:
Preheat the oven to 350 degrees F.
Combine dry ingredients in mixer bowl and stir together. Beat in eggs, water, strawberry puree and vanilla. Mix well. Stir in diced strawberries and coconut. Pour into two 8- or 9-inch round pans, greased and floured. Bake for 25-35 minutes, or until a tooth pick inserted into the center of the cakes comes out clean and the cakes are pulling away from the sides of the pans.
Put pans on wire racks and cool for 10 minutes. Remove from pans and leave on racks to cool completely. While cooling, make icing.
Spread some icing on first layer, then top with sliced strawberries. Place second layer on top and ice the rest of the cake. Cover entire cake in shredded coconut and garnish with fresh strawberries.
Recipe for Cream Cheese Frosting ( I actually use this recipe on a lot of stuff now! It's easy and oh, so delicious)
8 ounces cream cheese, softened
1 cup of butter, softened (2 sticks)
2 16-oz. boxes powdered sugar
1 teaspoon vanilla extract
Directions:
In a stand mixer, beat the butter and cream cheese until smooth. Slowly add in the powdered sugar and beat until desired consistency. If the icing becomes too thick, add in a tablespoon of milk.
Original recipe found on flickr.com
 Summer Strawberry Coconut Cake Recipe