Your little one's birthday is coming up and you would love to host the perfect party, the one that will make you the "best mom ever!" and will be remembered for years to come? While we all work on pulling off the BEST birthday party, I don't want you to stress out on all of the details.
One of Zayd'n's best birthday party was his Smurf Birthday party. Actually he had this birthday theme twice- the year the Smurf movie came out (his 6th birthday), then again a Smurf Birthday party idea when the Smurf 2 Movie came out (for his 8th birthday). Both years I did something a little bit different, but he loved it!
Whether you go with a classic theme or something more original, these 21 ideas will definitely inspire you and make your kiddo's next birthday a memorable one. At the end of the day, your kids will love whatever you put together!
Which one will you try next?
21 Theme Ideas for the Coolest Kids Birthday Party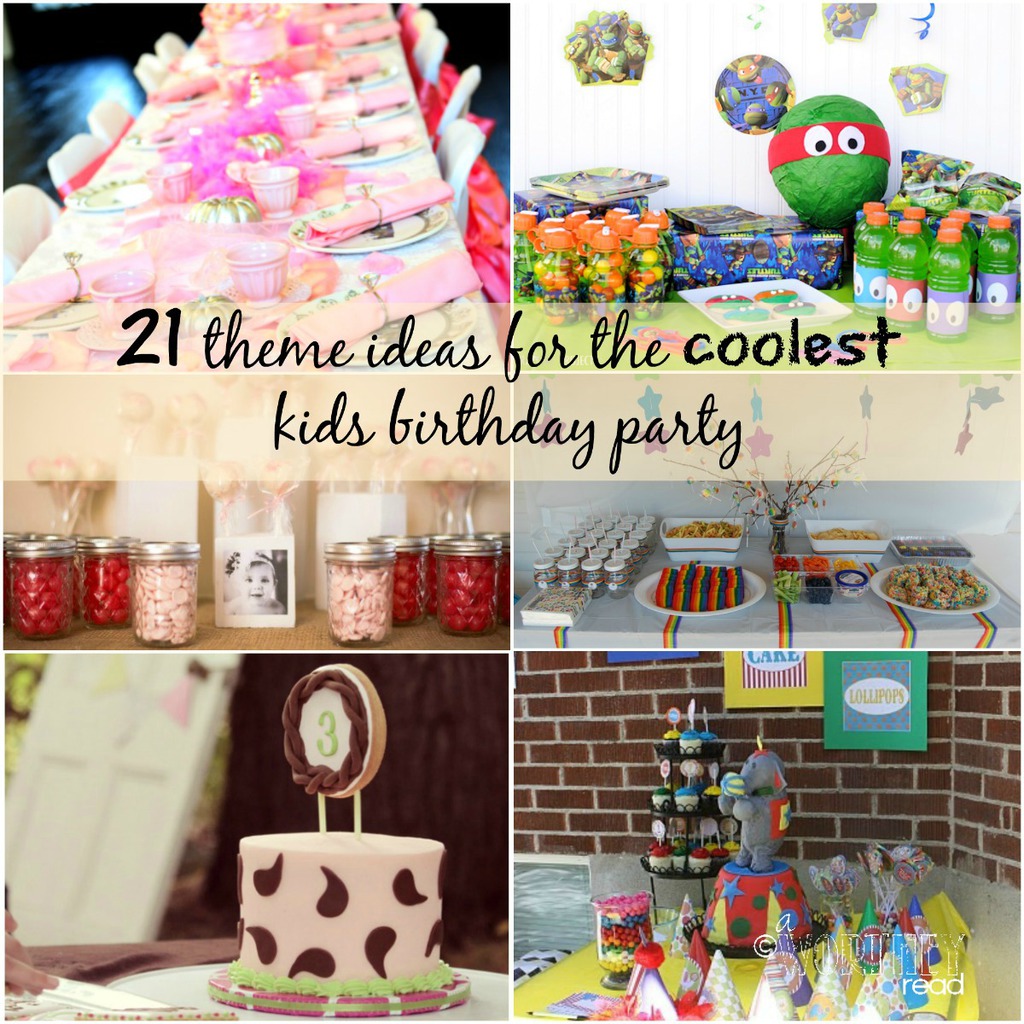 Boy's lego themed 5th birthday party  { Spaceships and Laser Beams}
Ninja party  ( Moms Messy Miracles}
Teenage Mutant Ninja Turtles Party {Crazy Little Projects}
Boy's plane themed birthday party {Spaceships and Laser Beams}
Firetruck party {Director Jewels}
Circus-themed birthday party {Bless this Mess Please}
Peter Pan party { Confessions of an Over-worked Mom}
All aboard the choo choo train birthday party  {Homemade Interest}
Smurf birthday party {A Worthey Read}
Backyard western theme birthday party {Fynes Designs}
Sugar and Spice birthday party {Homemade Interest}
Owl 1st birthday party {Director Jewels}
Cinderella princess party { The Baking Fairy}
Under the sea mermaid party {Living Well Spending Less}
My little pony party {Homemade Interest}
Rainbow party {NorthStory}
Donut birthday party {The Sweet Chick}
Hunger Games party {Adventures Frugal Mom}
Harry Potter birthday party {Hiits Jilly}
Winter wonderland birthday party {Blog Hwtm}
You can check out more birthday ideas posted here on the blog, especially if you have the Smurf theme in mind: