This School Year, I Promise To…
Just recently we were discussing getting back to school supplies and new clothes with the boys. I asked the boys if they wanted hot lunches or bring their own lunch this year.
They all piped up, "pack our lunch."
I told them this year I wanted to do a better job of giving them more creative lunches. You can easily get thousands of lunch ideas by just heading to Pinterest.
The trick is, finding something that your kids will actually EAT and not pass it off to another kid or toss it in the trash.
I told myself this year I vowed to do better with staying on top of all their activities, packing good lunches and getting involved in their classroom, PTA and more. I used to be really organized and involved, but over the last few years I just stopped. Dealing with health issues, creating my own career and dealing with the death of my Mom helped my involvement to cease.
This year, I promise to:
I promise to always pack my children healthy and delicious lunches.
I promise to get involved in their classrooms.
I promise to find ways to get involved in more activities going on at their school.
I promise to work on creating routines that allow them to be successful.
I promise to stay on top of all their extracurricular activities and allow them to do more.
So the husband and I started putting together what type of creative ideas we could come up with for their lunches.
We started looking at recipes and coming up with ideas based on what we know the boys will eat. They love granola bars. So, why not make our own granola bars? We decided to take a few items that we know they enjoy eating and put them together to make Pepperidge Farm® Goldfish Crackers Granola Bars.

First, we stopped by our local Walmart to grab the Pepperidge Farm® Goldfish Crackers and the rest of the necessary ingredients. I was able to find Pepperidge Farm® Goldfish Crackers in aisle 9.
With quite a few varieties to choose from, Zayd'n made the decision on which variety of crackers to buy.
And with any boy, you just can't pick out an item and walk normally to the checkout lane. It was important for him to save the day by being "Cracker Action Man."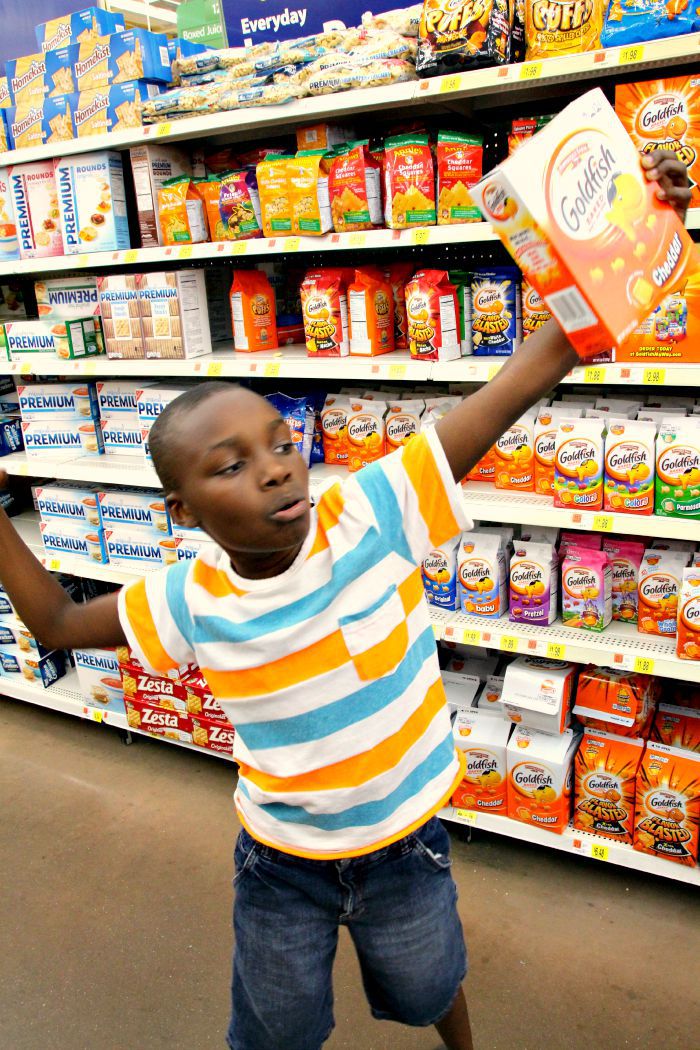 We also picked up Wet Ones® Single Wipes. This is a great item to buy not only for your child's lunch but also to use in the classroom. Teachers usually put this item on the school supply list as well. They are always in need of Wet Ones®! They are great to have handy for wiping hands or quick cleanups. I always keep a stash in my car for those "oops moments.
I was able to find the Wet Ones® Single Wipes by the register. You may also find them in the trial and travel section of the store. It might also be helpful to buy them in the can, which you can find in the cleaning aisle.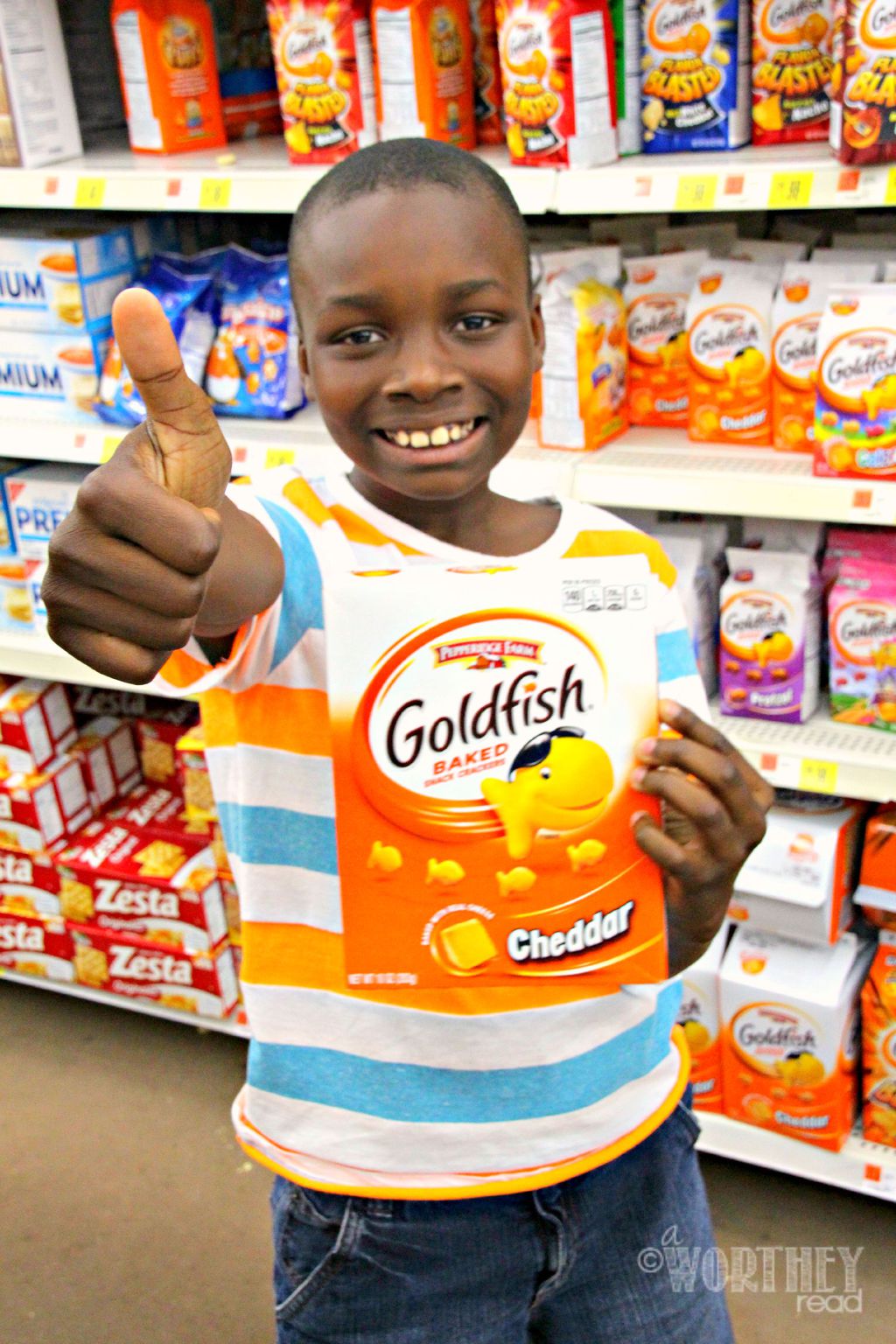 After checking out, we headed home to put together our creative recipe idea for granola bars using Pepperidge Farm® Goldfish Crackers. I can't wait to share this recipe with you, so be sure to come back and grab it! Recipe here ->> Goldfish Crackers Granola Bars | Recipe
What are some ways you are preparing for Back to school? Will your children pack a lunch or buy one? Leave me a comment and let me know. I would love to hear what you have to say!
This is a sponsored conversation written by me on behalf of Wet Ones® + Pepperidge Farm® . The opinions and text are all mine.
Comments submitted may be displayed on other websites owned by the sponsoring brand.