If you have plans to travel this Thanksgiving, I have some great travel tips to share! My traveling tips for the Thanksgiving holiday will save you time and money.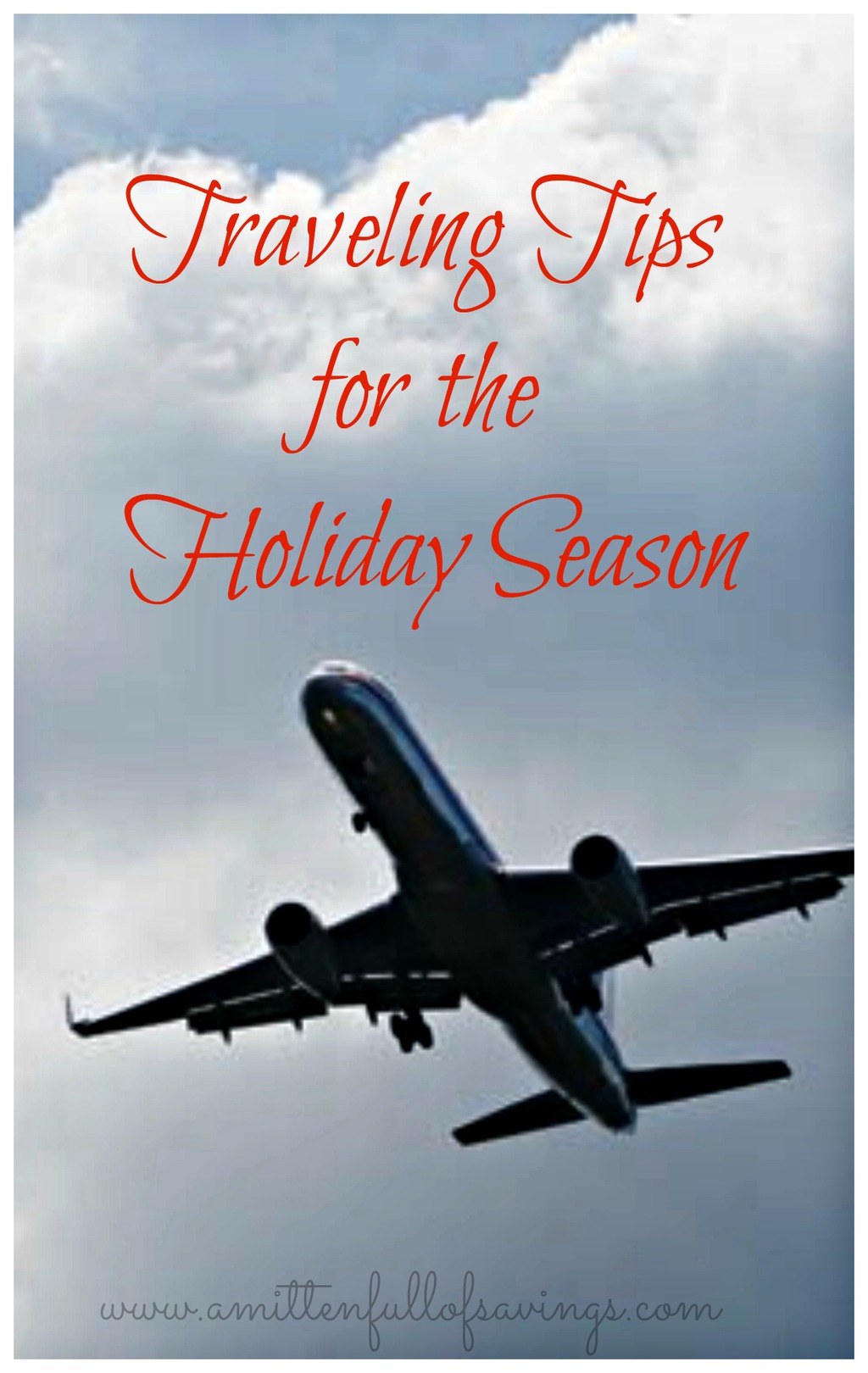 Traveling Tips for the Thanksgiving Holiday
Thanksgiving is a big travel time for many people and it can also be an expensive time as well. With airlines charging higher and higher fees for checked baggage and even carry-ons, airfare prices are really starting to become almost unaffordable. Don't despair, you can still save money on travel by taking in some of the following tips for holiday travel:
Travel on Thanksgiving day. Airlines see a drop in folks wanting to travel on the actual holiday, so they will often have great sales on tickets on this day. If you can be flexible on when you celebrate your holiday, you can scoop up these great prices.
Be willing to pack light. Rather than have a checked bag and a carry on bag, just pack everything into one small carry-on bag. You will most likely only be staying a couple days, so no need to over pack.
If you have a lot of stuff that you need to take with you, consider shipping the items with insurance to your final destination or a close relative's home near your destination. You can ship items in flat rate boxes for less than $20 most of the time, which is less than most carry-on fees. Just be sure to do so in time for your trip. When you insure packages, you can also track them online to make sure they got there prior to your departure. When you are ready to return, just ship back.
Sign up for alerts for low price fares that are often only open for short windows of time on sites like airfarwatchdog.com. These will update you when a fare becomes available with your specifications that is lower than the current fare.
Consider checking out websites that offer packaged deals if you plan to need a car or a hotel along with your airfare. By bundling your trip on one site, you can often get the best price and it is majorly convenient.
Be flexible with airports. Often times, a nearby airport can be cheaper, especially if you plan to fly to a non-major airport. Choosing a larger airport can offer you lower rates and many times, they are just 50 miles or less from your destination. Having a relative pick you up can really be worth the savings.
Don't leave your car at the airport you leave from and pay the high fees of parking. Instead, take a cab or have a friend drop you off. You can pay a lot for this parking if you plan to stay even just a week.
Book on Tuesdays or Wednesdays. Fares are lower on these days. So, do your research on Mondays and resist the temptation to buy.
Shop for fares as early as you can, at least by 3 weeks. The closer you get to the date of your trip, the higher the fares.
Safe travels and happy Thanksgiving!