"I created this post as part of a campaign by Teva Pharmaceuticals. I received an American Express gift card for participating."

Triggers Of A Migraine
The room is pitch black. It's quiet. I toss and turn in my bed trying to get comfortable. I put a pillow over my head. Nope. Still there.
I feel like throwing up. I reach over for my water bottle and take a few sips of water. Nope. That feeling is still there.
I get out of bed and take a shower. Nope. Still there.
I go back to bed and curl up into a ball and try to count sheep and fall asleep. I wake up a few hours later.
Nope. Still there.
Does any of these symptoms sound familiar to you? If so, you may have what I have.
MIGRAINES!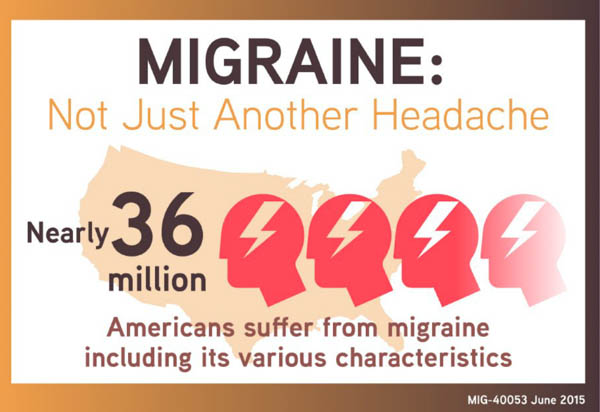 I believe migraines is one of the worst things you can have. And according to the statistics, migraine ranks in the top 3 of the world's most prevalent medical conditions. And nearly 36 million Americans suffer from migraines, including its various characteristics.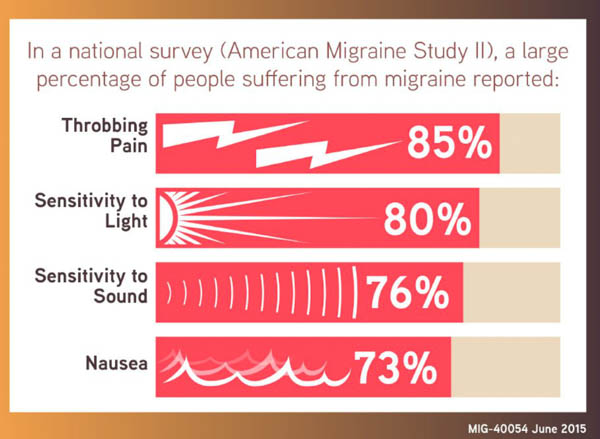 I get migraines around "that time of the month", smelling perfume, being out in the sun for a period of time, going more than a day or so without food or water, stress and for no reason at all.
"Oh look, Tat hasn't had a migraine in a few days, I think she is due for one now." says the Migraine Keeper.
When I get migraines, I cannot do anything. If I try to work through a migraine it gets worse. I feel like I am going to throw up, fatigue, and my head feels as if a jackhammer is hitting it again and again and again.
Migraines can be the silent killer in our lives. It kills us from doing anything and everything. It doesn't matter if you have a business meeting, important lunch date, kids, homework to do, etc., it's there, and it doesn't plan on leaving anytime soon. It can ruin a vacation, a romantic evening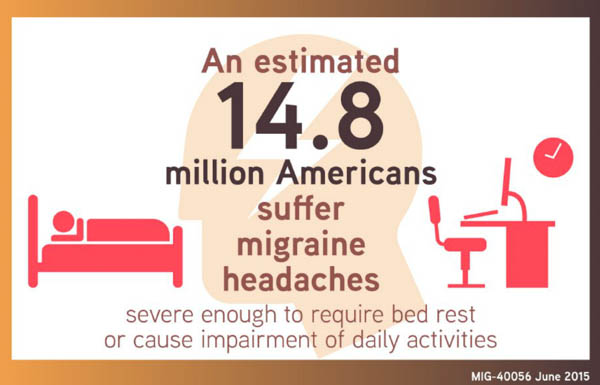 My migraines can last anywhere from a few hours to a few days. I have tried a variety of things to get rid of my migraine for that particular day, and nothing works. Did you know that about 18% of American women and 6% of men suffer from migraines?
I remember waking up one day, going about my business as usual. By lunch time, I started to feel a slow throb. I knew a migraine was headed my way, but I tried to push through it. I had several reports due, needed to make dinner and help the boys with their homework. By two p.m., I could barely stand up straight. I felt sick to my stomach, and my head was pounding. It felt as if someone was banging on my head with the hardest drums possible. I tried everything I could to work through the pain, but to no avail nothing worked. I crawled into by 4:30 p.m with tears running down my face trying to find comfort in sleep. The next morning I woke up, and that same migraine greeted me with a cheerful "good morning!" I thought for sure going to sleep would have kicked the #byefelicia migraine to the door. I crawled right back underneath the covers and went back to sleep. It wasn't until the next morning; I was able to wake up with no signs or trace of said migraine.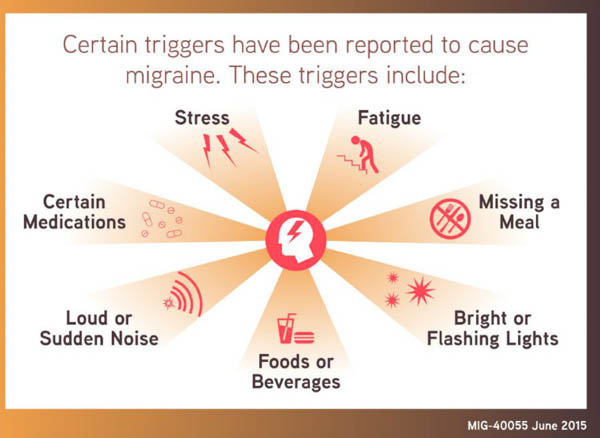 As shown above, certain triggers can bring on a migraine:
Stress
Fatigue
Certain Medications
Loud or Sudden Noise
Foods or Beverages
Bright or Flashing Lights
Missing a Meal
I am affected by all of these triggers, except medication.
Additional triggers I have personally experienced to bring on a migraine:
Smells of Perfume, Cologne or other strong smells
The Smells of Certain Foods
Being Out In The Sun For A Long Period Of Time
There are a lot of remedies and solutions to working through your migraines. I encourage you to check out MoreToMigraine.com to get tips on managing migraines and more!