Start the new year off with a healthy and quick recipe idea. Our Avocado Tuna Wrap recipe is the perfect balance between healthy and quick. Plus, with tuna, avocado, and other fresh ingredients, it's a delicious wrap you can eat any time of the day.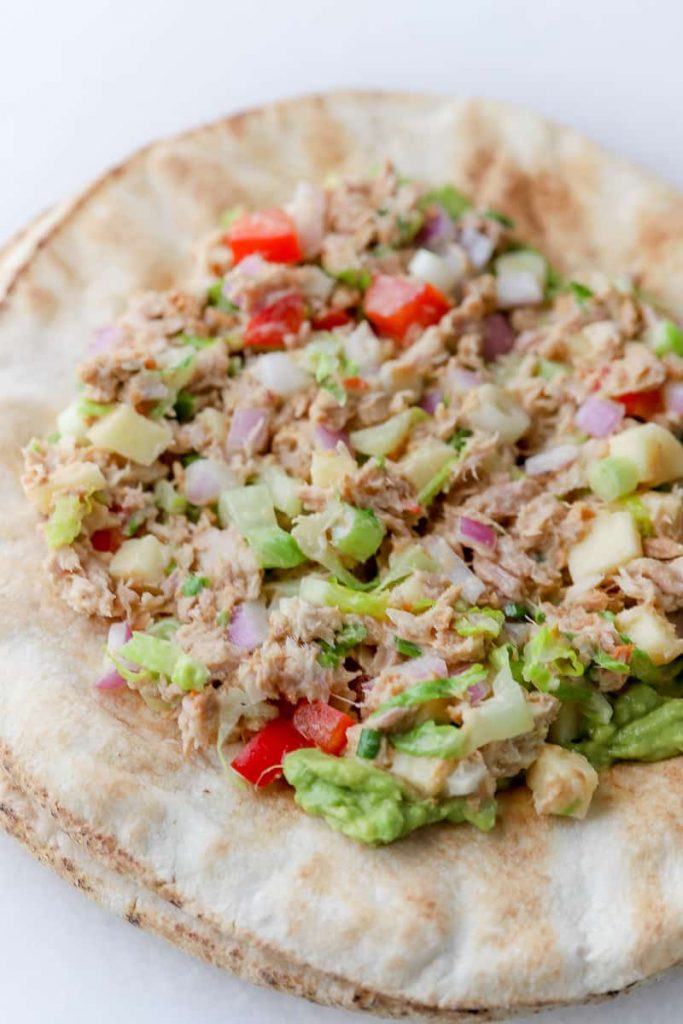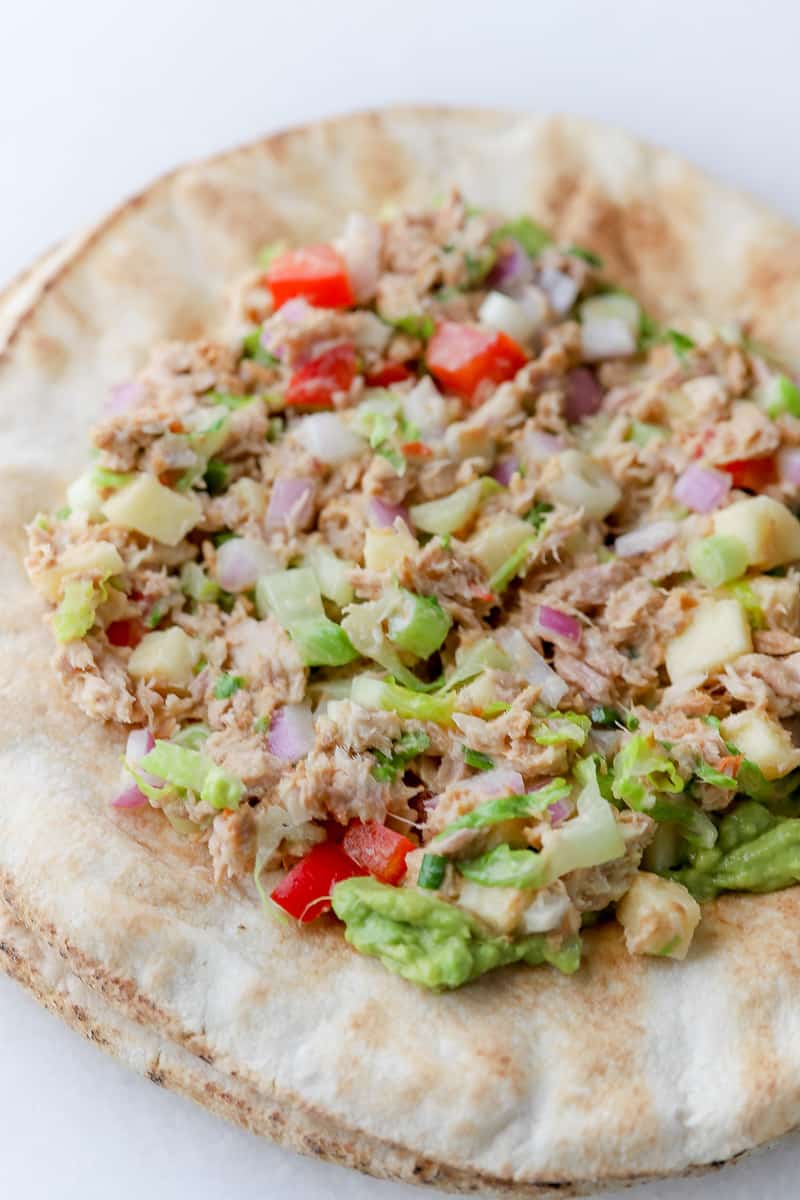 Avocado Tuna Wrap Recipe
The new year is here, and it's a great time to start the year off on a healthier note. That means lots of super fresh and easy meal ideas. With our super easy to make Avocado Tuna Wraps made with StarKist Selects E.V.O.O. you tear open the pouch and your favorite fresh ingredients like diced apples, red bell peppers, romaine lettuce, etc. and BAM! Snack, lunch, or dinner is ready. With StarKist Selects E.V.O.O.® tuna pouches, you can whip up something good quick, fast, and in a hurry.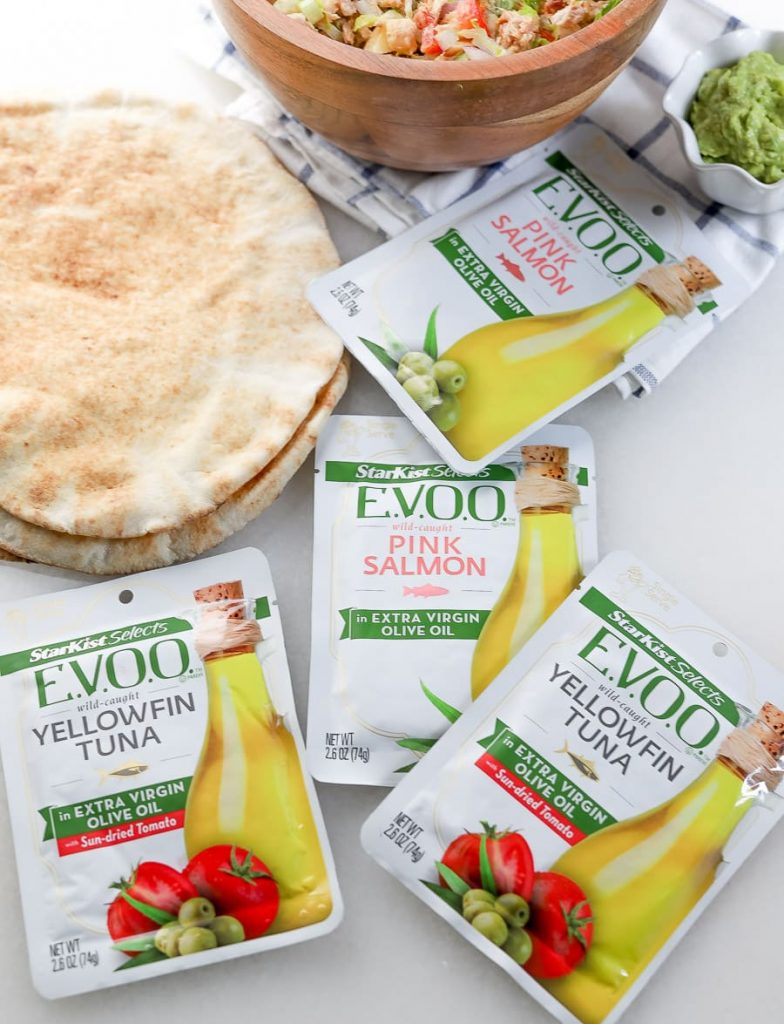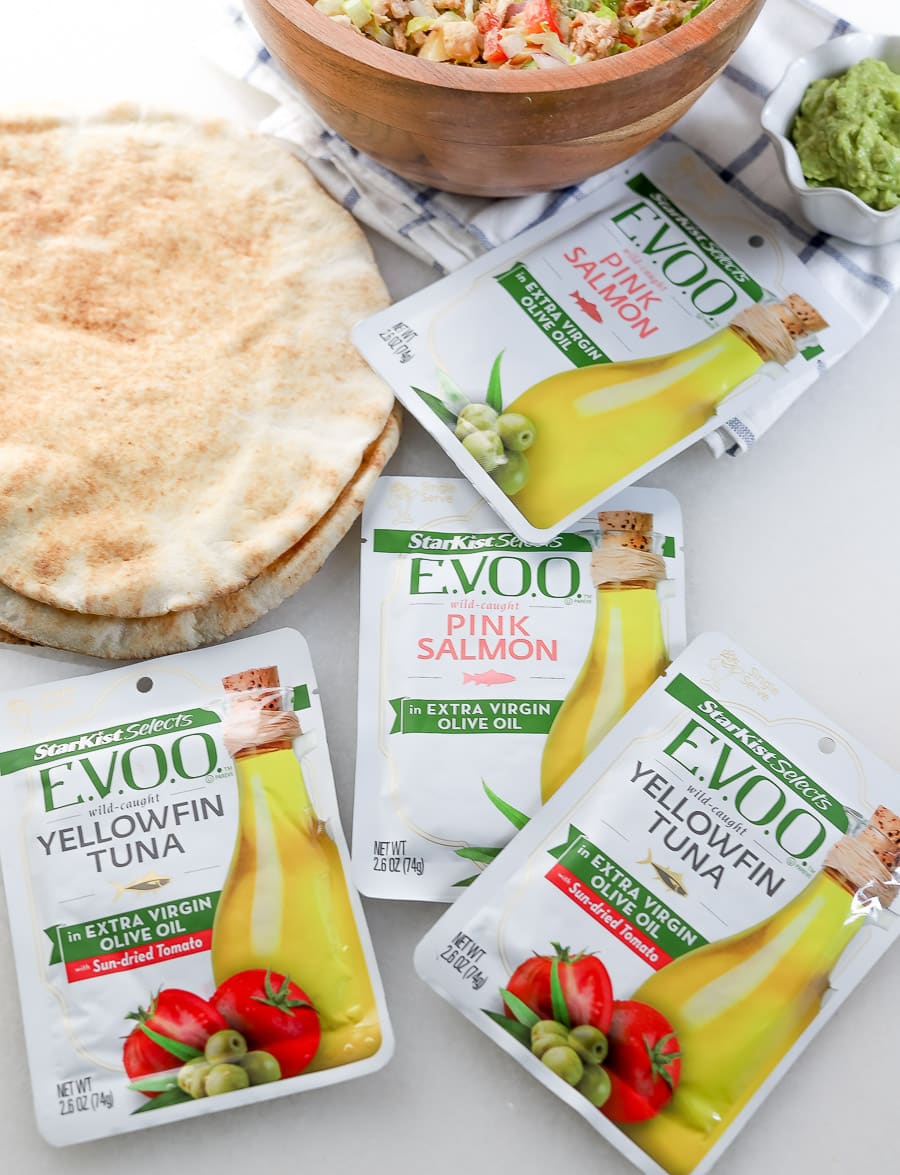 Starkist uses the highest-quality, wild-caught tuna and salmon, and combines it with the rich flavor of cold-pressed, extra virgin olive oil. StarKist Selects E.V.O.O.® is their finest, tastiest StarKist® ever. We love StarKist Selects E.V.O.O.® because they're an easy way to create good food fast or a light snack right out of the package. And the possibilities are endless, we made these Avocado Tuna Wraps, but the options are as limited as your foodie imagination.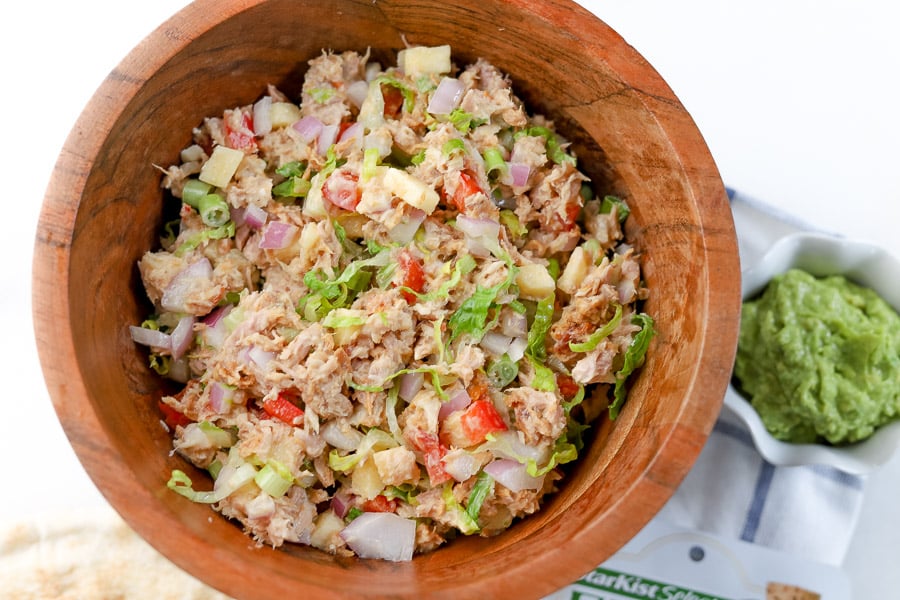 And with three varieties to choose from, you will be dreaming up endless easy recipes in no time. For this recipe, I added Starkist Selects E.V.O.O. Yellowfin Tuna, which is rich in flavor, with a mellow taste and tender texture. I added chopped romaine lettuce, green onion, red sweet bell peppers, and chopped sweet apples, making this a simple snack, with quality ingredients.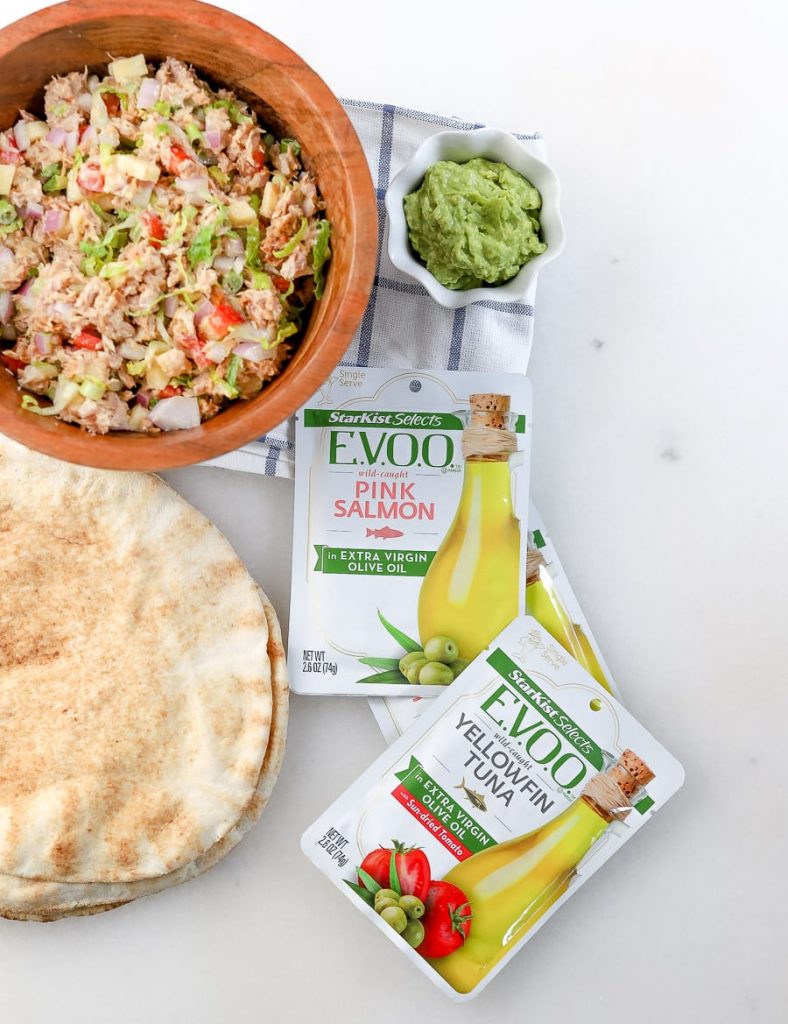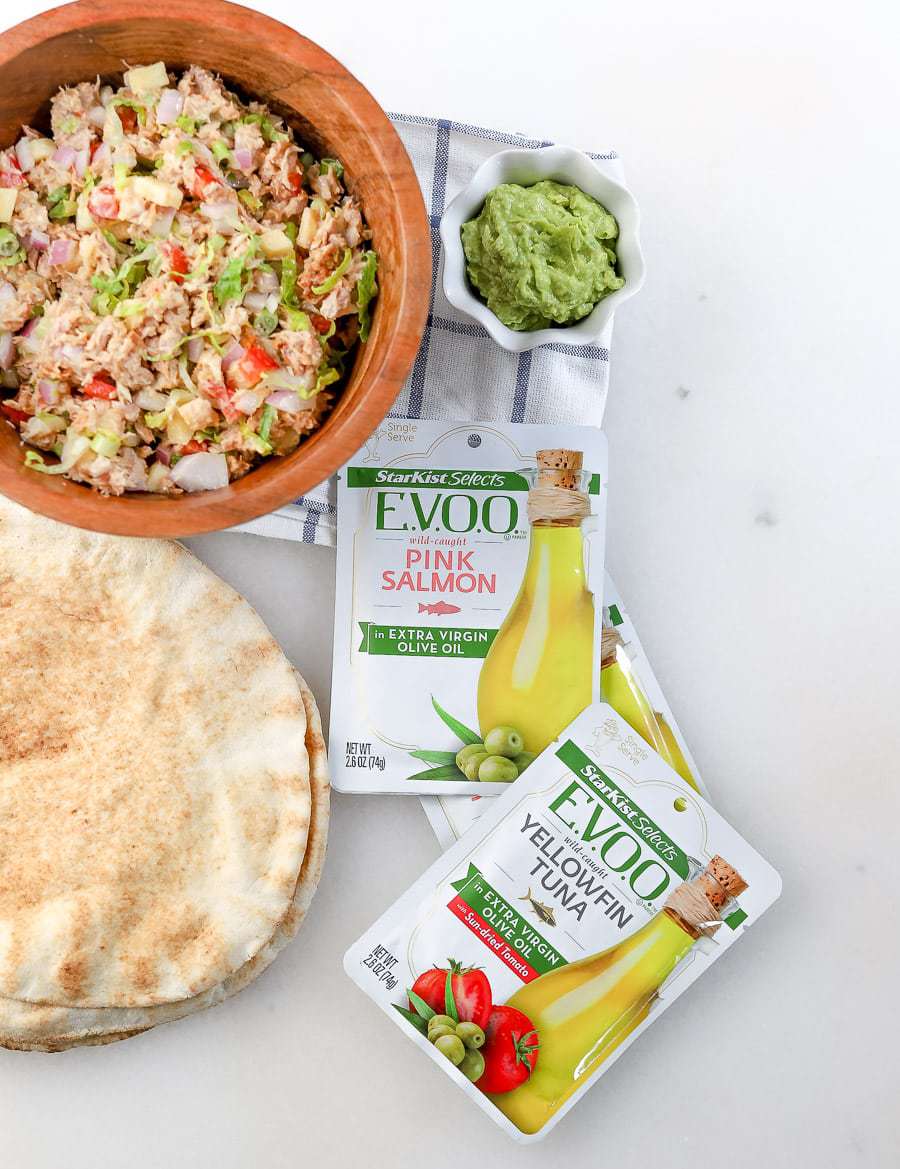 Avocado Tuna Wrap Recipe
Ingredients:
3 pouches StarKist Selects E.V.O.O.® Yellowfin Tuna
1/4 cup diced apples
1/2 small red onion diced
1/2 small red bell pepper
1 cup romaine lettuce chopped
3 tablespoons light mayo
1 avocado sliced or mashed
ground black pepper to taste
Pita wraps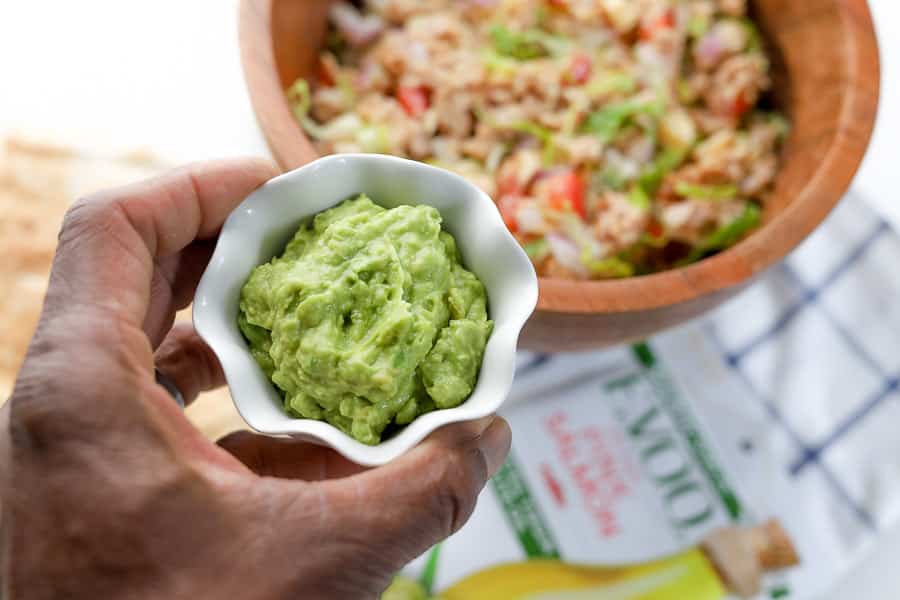 Directions:
Into a bowl add three pouches of StarKist Selects E.V.O.O.® Yellowfin Tuna, apples, red onion, red bell pepper, romaine lettuce, light mayo, and ground black pepper to taste. Mix well.
Spread mashed avocado onto a pita wrap and top with tuna fish mixture.
Wrap and serve.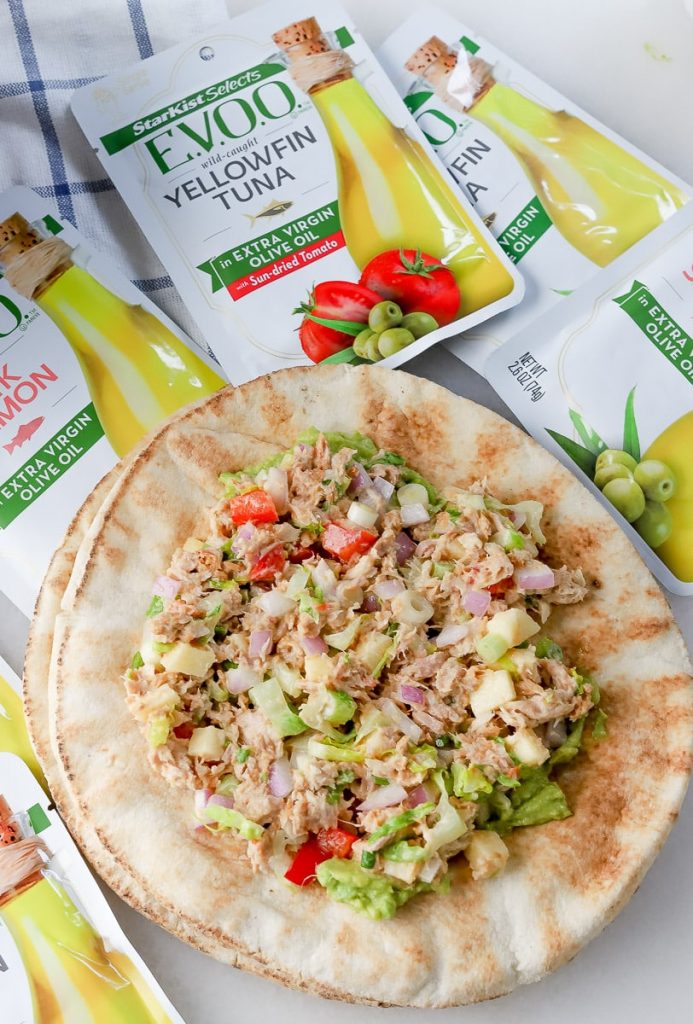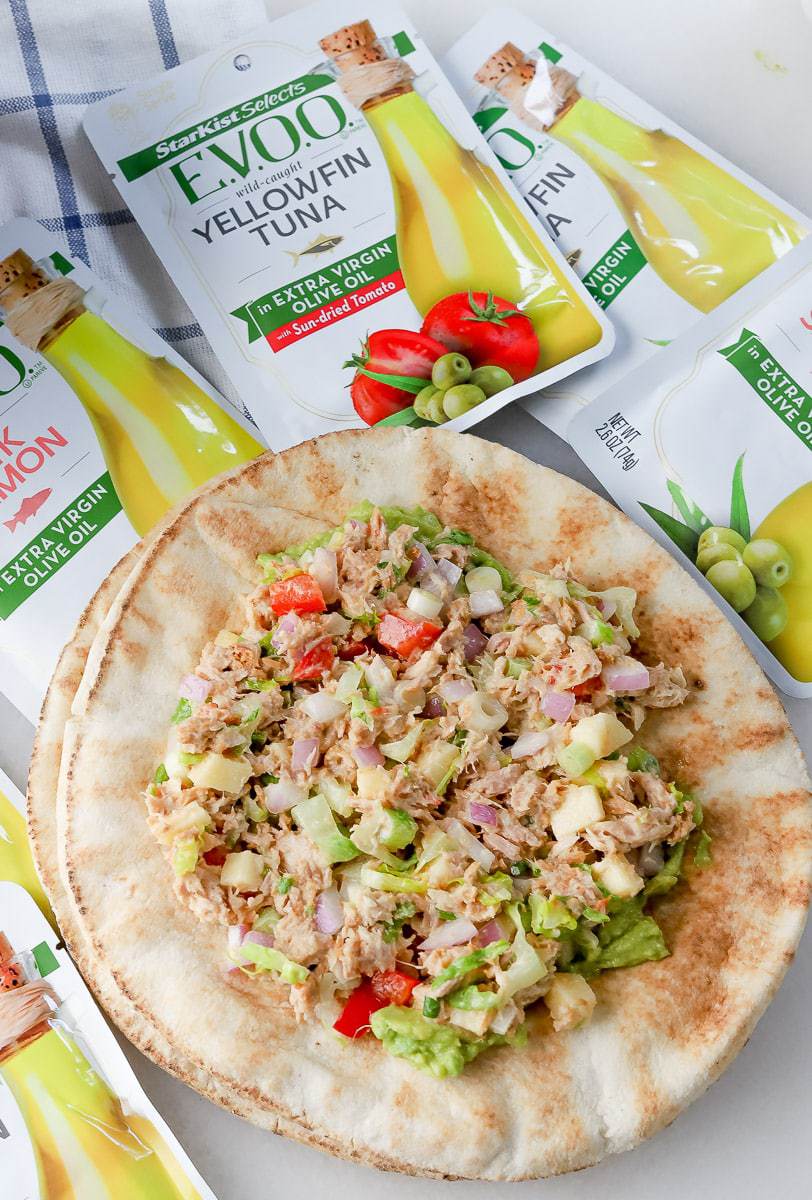 So, what are you going to make with your StarKist Selects? They're so good after one taste; you'll be hooked. We made this easy Avocado Tuna Wrap recipe, and we would love to see what you create.
Find other healthy recipes below:
Healthy Chicken Recipe | Loaded Rotisserie Chicken Wedge Salad
Healthy Eating: Zucchini Chips with Parmesan Garlic Greek Yogurt Dip