Need ideas on what to serve with Turkey? Here's a list of 25 sides dishes for Thanksgiving. Browse through these side dish recipes and find one to serve at your Thanksgiving dinner!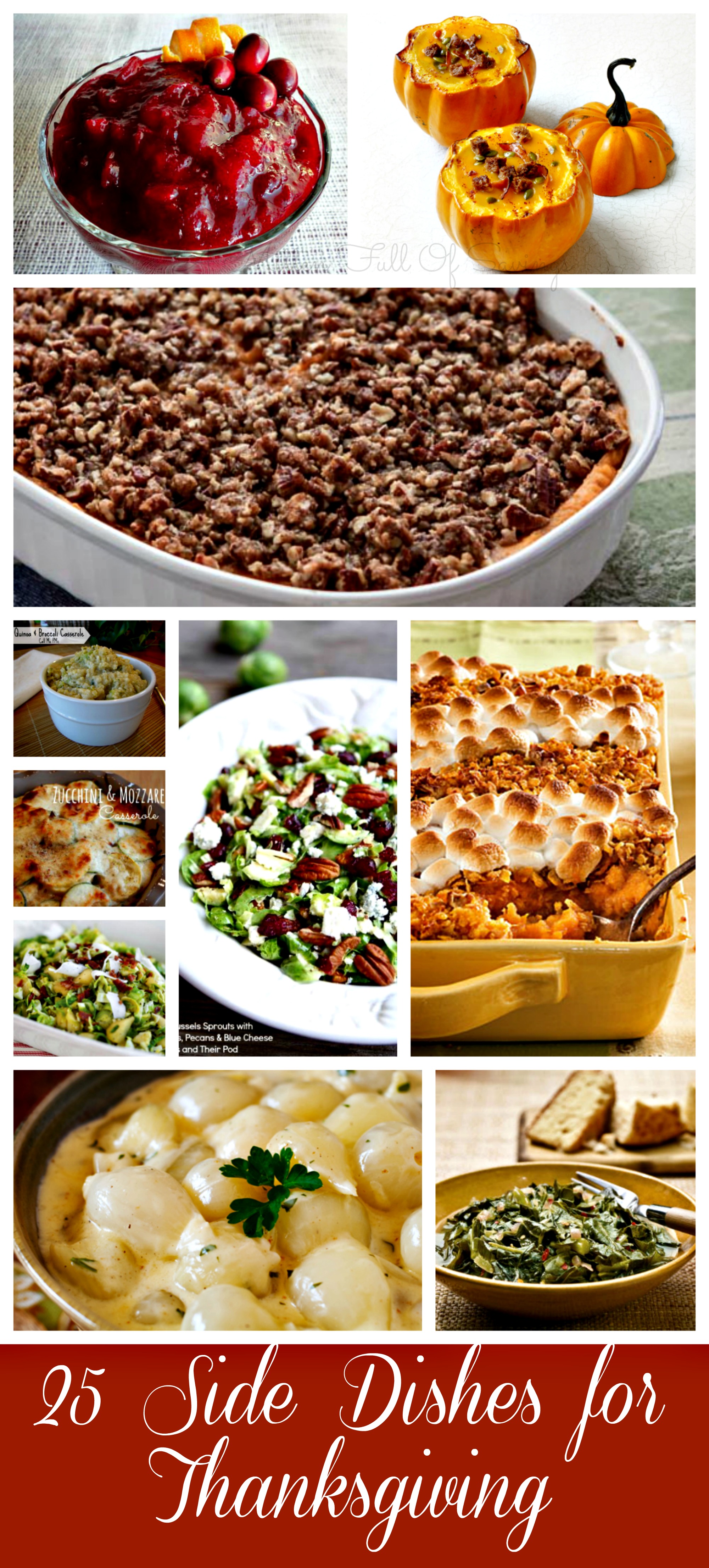 25 Side Dishes For Thanksgiving
Thanksgiving is just right around the corner! Are you ready to wrap your tongue around a warm plate of pie? Stuff your face with dressing or stuffing? Gobble the turkey?
Well, if you're not.. don't fret!
Here are 25 Side Dishes that will go well with the main course- Turkey!
This is the one time of year where I am allowed to eat till I can eat no more (in moderation of course 😉 ). Each year we work on putting together new side dishes and they are always a success! If you're using to having the same boring food every year, switch it up! Here's what we did recently…
Browse for more amazing Thanksgiving Side Dishes:
So what side dishes will you be trying this year? If you don't see one of your favorite dishes, feel free to share it with us!
You can also check out: