Downsizing your life is important to make things easier, and your life more satisfying. Here are 50 Items To Get Rid Of That Clutter Your Life today. Some are big. Some are small. My word for 2016 is Simplify. I want to simplify things in my life and get rid of ALL distractions.
All of these things offer you a distraction that wastes time or keep your physical life overly cluttered and frustrating. When you get rid of this clutter, you can focus more on your family and your passions or hobbies.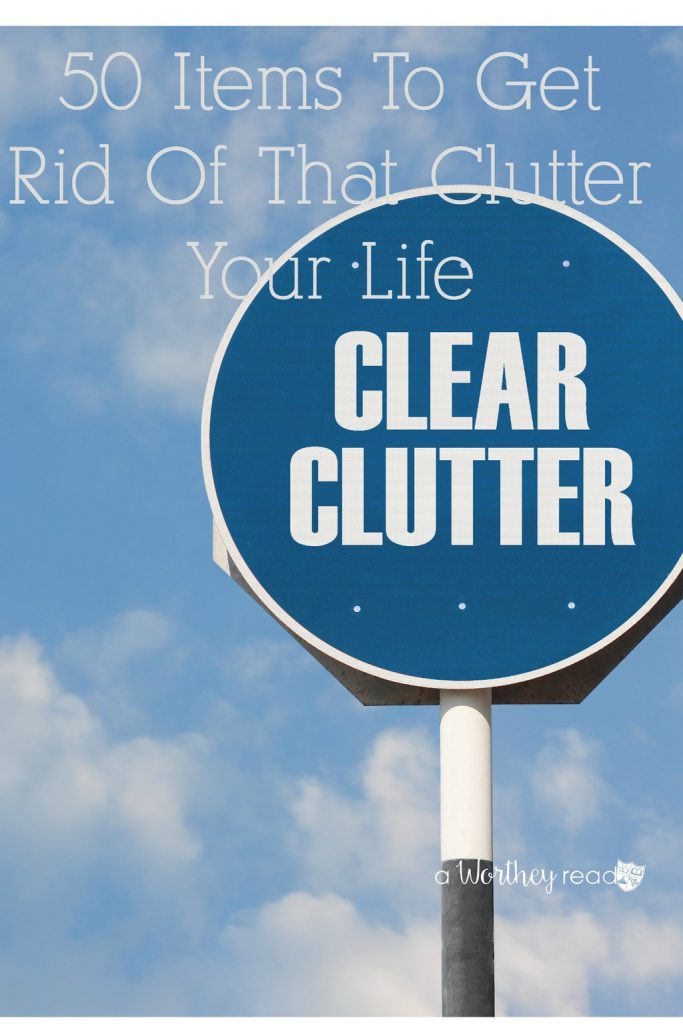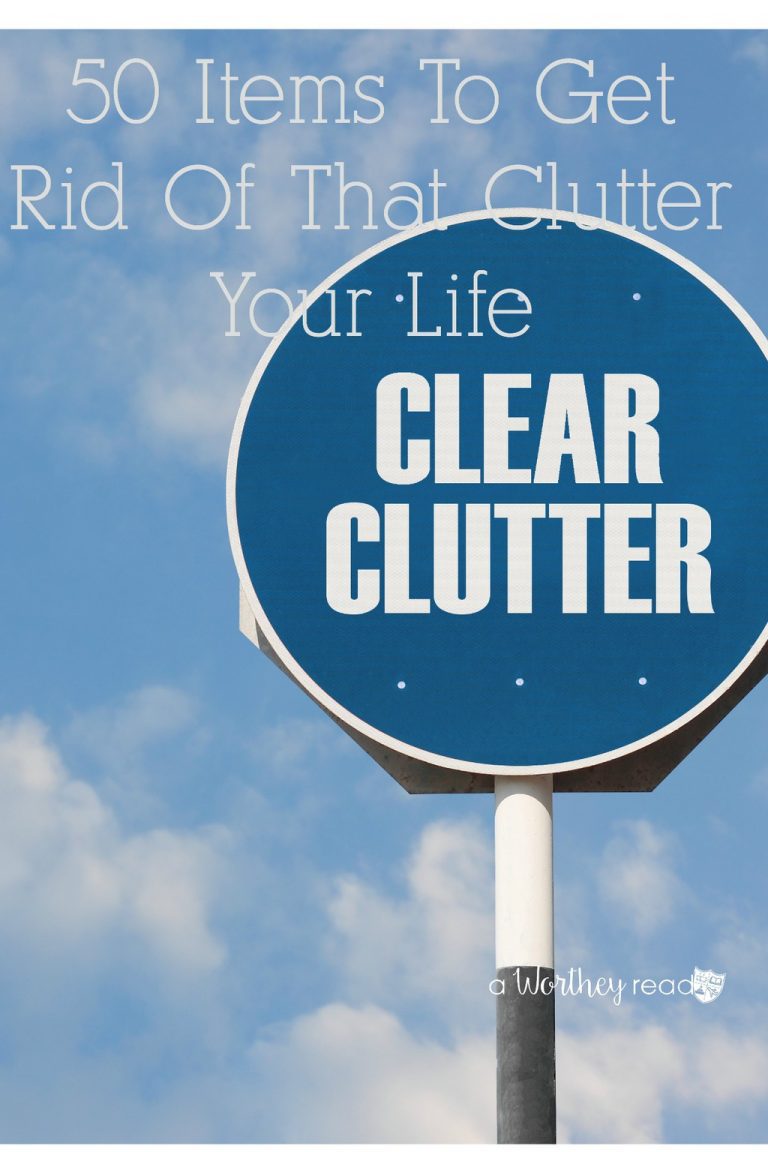 50 Items To Get Rid Of That Clutter Your Life
Sell your second vehicle and carpool.
Remove TVs from bedrooms.
Get rid of smart phones or distracting apps.
Remove negative people from your circle of friends.
Resign from committees that take up time and don't fulfill you.
Downsize your closet to a minimal wardrobe that is easy to interchange.
Cancel satellite or cable TV.
If you haven't used something in a year, donate or sell it.
Sort your mail immediately and get rid of junk right away.
Cancel subscription boxes for clothes, toys or makeup.
Cancel magazine subscriptions.
Clear off your desk and set up appropriate bins and filing cabinets.
Purge old records like receipts, tax items that are seven years old or older.
Limit your kids toys and donate every time they get something new.
Clean out kitchen cabinets and donate or sell items you don't use often.
Clean out your makeup drawer and throw away items you don't use.
Store photographs online in digital scrapbooks instead of printing everyone.
Downsize your shoes to one dress shoe, one sandal, one casual shoe, one shoe for exercise.
Create menu plans and stick to them.
Download owners manuals to online storage and toss the paper copy.
Clean up your social media friends lists and remove people you don't communicate with regularly.
Organize your email by sorting sent and received items into folders.
Download eBook versions of your favorites and donate the paper copy.
Clean out your linen closet and keep only the items you use regularly.
Donate old magazines.
Donate cookbooks and use online recipes instead.
Invest in an all-in-one item when possible for everything from toaster ovens to shampoo and conditioner combinations.
Get a simpler hairstyle to maintain.
Volunteer less and use your energy on things you find most valuable.
Create chore charts for each day so your weekends are used for fun and not cleaning.
Assign your entire family chores to ease the burden.
Donate items from storage, or finally, put those items in your home as needed.
Sell or donate jewelry you no longer use.
Downgrade to one warm jacket, one light jacket and one heavy jacket for winter.
Put your music on thumb drives, an external drive, or your cloud storage and donate your CD.
Stop shopping for things you don't need. Just because it is on sale doesn't mean you need it.
If something is broken, fix it or throw it away.
Use proper storage methods for everything from clothing to makeup.
Ditch bottled water and get a filtration system.
Skip decorative pillows on couches.
Take pictures of kids artwork and throw old items away.
Limit your kids wardrobes by buying a set number of tops and bottoms that all mix and match easily.
Focus on family first, friends and work always come second.
Stop accepting every dinner, party or wedding invitation. Send a meaningful card instead and go to only the ones you feel will be beneficial or you are close to those people.
Stop letting people control you emotions just because they are family. This is harsh, but often the biggest clutter emotionally comes from those who are blood relation and try to control you.
Sleep naked, so there is no need for pajamas.
Use coconut oil for cooking, homemade scrubs, sunscreen, and lotion.
Limit your hobbies. Don't create every fun craft you see on Pinterest. Only do things that are meaningful.
Ask for gift cards for your kids for holidays and birthdays instead of gifts. That gives them the chance to choose what they want and need instead of having random items that just clutter your home.
Purge your game closet to get rid of ones with missing pieces, or that aren't used.
These items to get rid of that clutter your life are just part of what bogs you down. Whether it is time, money or emotions they are sucking out of you – it is time to get rid of them and create a healthier life for you.
Do you have a theme for 2016, or a word? If so, leave me a comment and let me know below! What are some things you are going to do to declutter your life?