With the fall weather just around the corner, it's a great time to start planning for upcoming Halloween parties and Halloween fun! Kids and adults will love our Green Apple Cider Lemonade because it represents a fun Halloween drink with the green tint, plus lemonade and of course, apple cider!
Kid-Friendly Halloween Drink: Green Apple Cider Lemonade
Facts. Kids love fall. Why? Well, because tricks and treats, caramel apples, falling leaves, pumpkins, and whatever kids like to do this when the weather slowly begins to change. And here we are, the days are beginning to ebb as quick as distant summer laughter. We made some awesome memories, didn't we? And now it is time to make good on being the best moms and dads we can be. I am treating my boys to this delicious Green Apple Cider Lemonade. My thinking, lemonade isn't just for summer anymore, not when I can substitute water for perfectly seasonal appropriate apple cider, that's pretty nifty, huh?
Look at the smile on his face! Any time I can make something this good and get a quick and approving smile it's a good day. And with an easy and yummy recipe like this smiles all around are a sure thing. This green apple cider drink will go great with our Easy Halloween Treat: Pretzel Bones.
So, if you want a perfect kid-friendly refreshment for an autumn kids birthday party or Halloween treat this is it. I have the complete recipe down below, and it is as easy to make as snapping your fingers, well almost.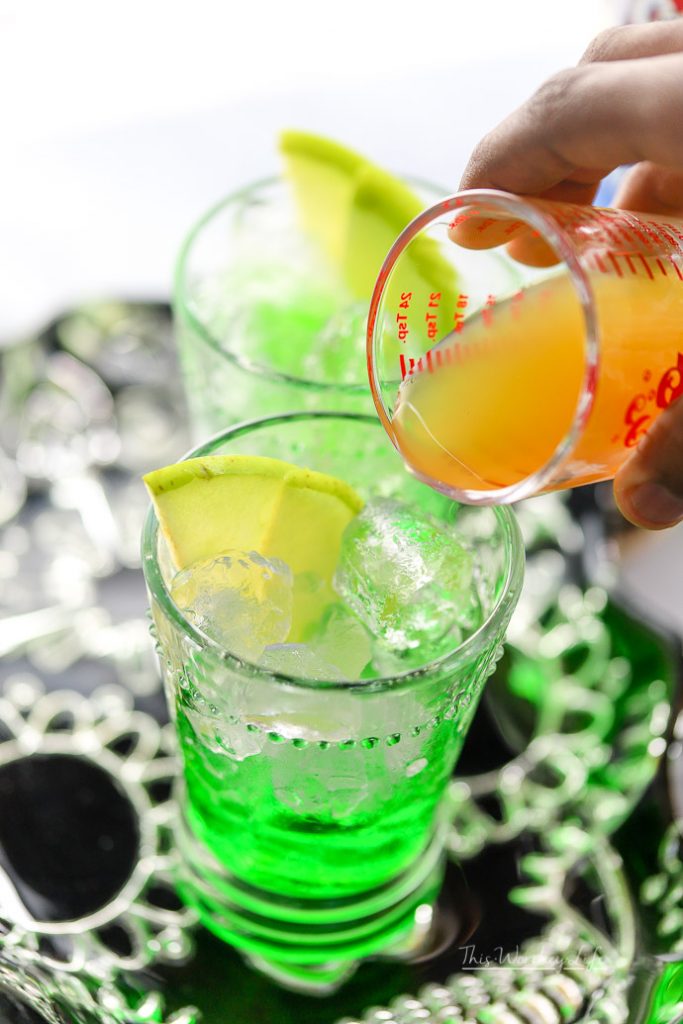 Kid-Friendly Halloween Drink: Green Apple Cider Lemonade
Ingredients:
1-quart apple cider
lemonade mix, for each serving glass
1 tablespoon green apple syrup
ice
green apple slices for garnish
Directions:
Follow the directions on the package of your favorite lemonade mix, substitute the water for apple cider. Or make lemonade from scratch and use apple cider instead of water. Just before serving, add an ounce of green apple syrup into the bottom of each glass, add ice, and top with the apple cider lemonade. Garnish each glass with slices of green apple. Serve.
Custom made for any Halloween get together for any kid 8 to 80!
The kids approved of this one, and we think your kids (and even the adults) will love it too!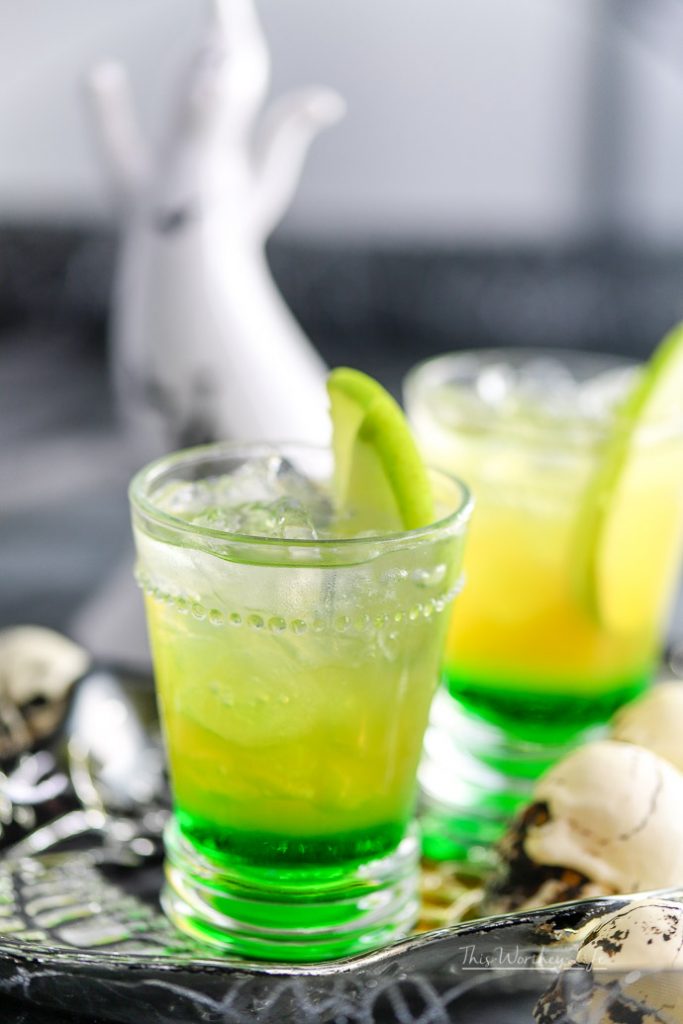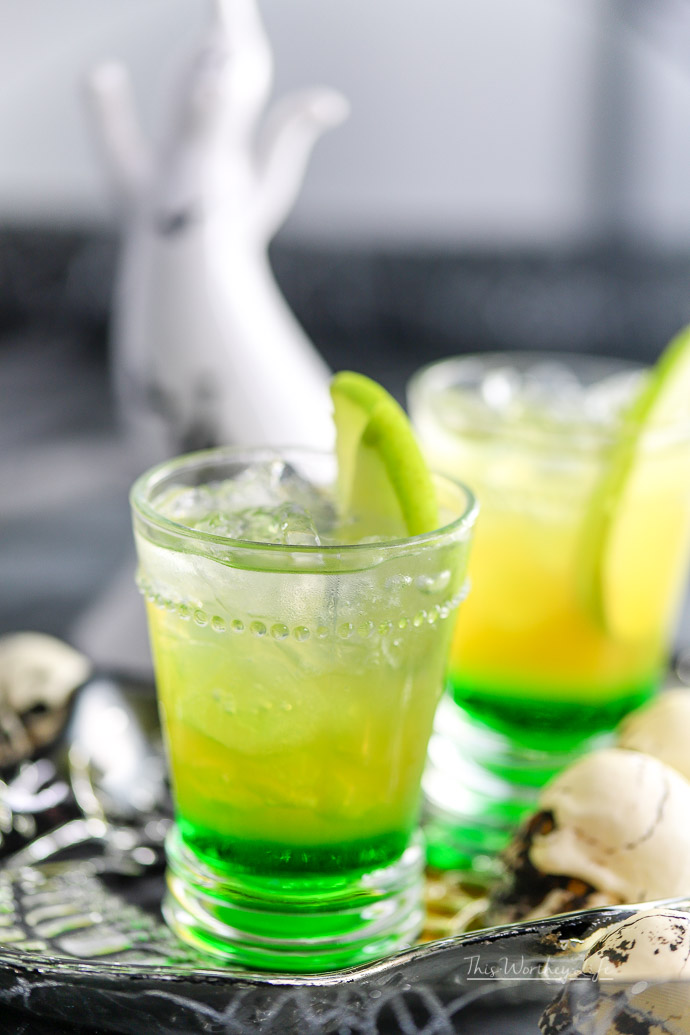 Find more kid-friendly Halloween recipes below:
Easy Halloween Treat: Pretzel Bones
Halloween Kitty S'more Trifle
Recipe Idea for Halloween: Body Parts Parfait
Easy Halloween Treat: Witch's Brooms
Halloween Treat: Monster Cookie Dip