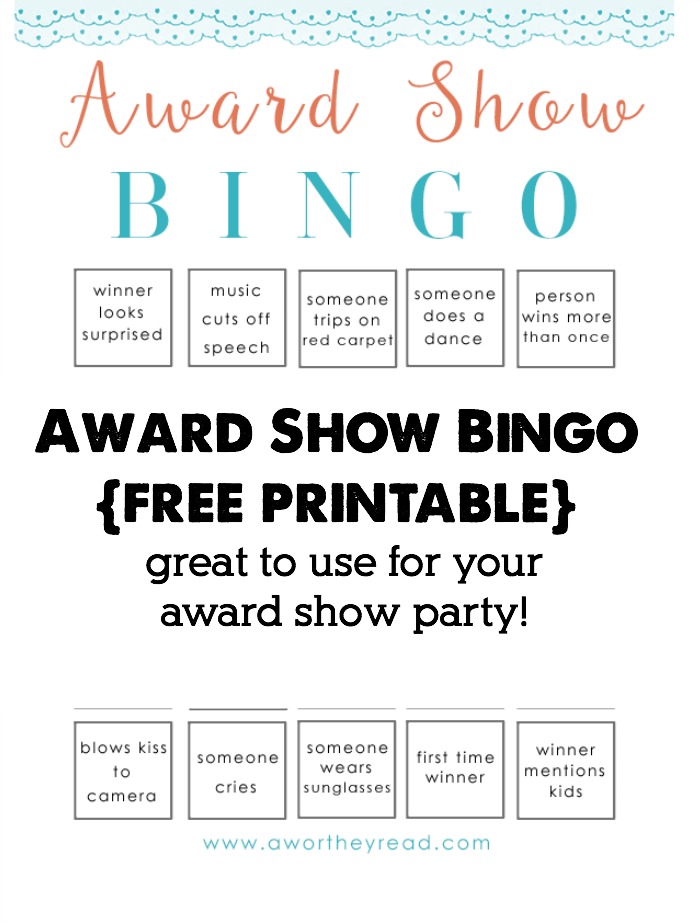 Are you planning on hosting an award show party? If so, playing award show bingo is a must! Your guests will not only be entertained by the show, but they will also have something fun and engaging to do while watching the show. I have a set of four different type of bingo printables for you to use. Each time one of these items happens on the award show, each person will cross out that box. When a person has five boxes in a row (horizontal, vertical or diagonal), they will win the game!
You can decide if you want to attach prizes to this bingo game, or winner just gets the bragging rights!
Print your award show bingo printables for free:
You can also click on each individual photo below to print!
Have fun!
If you use this printable, come back and let know how your party went!
Enjoy!