The best time to buy airline tickets depends on not only your destination, but also whether you are looking for great seats or simply a great deal. Traveling can be expensive, but when you plan and think ahead you can manage to do so within your budget. By using these tips for finding the best time to buy an airline ticket for your next vacation, you'll save money and still end up exactly where you want to be on vacation.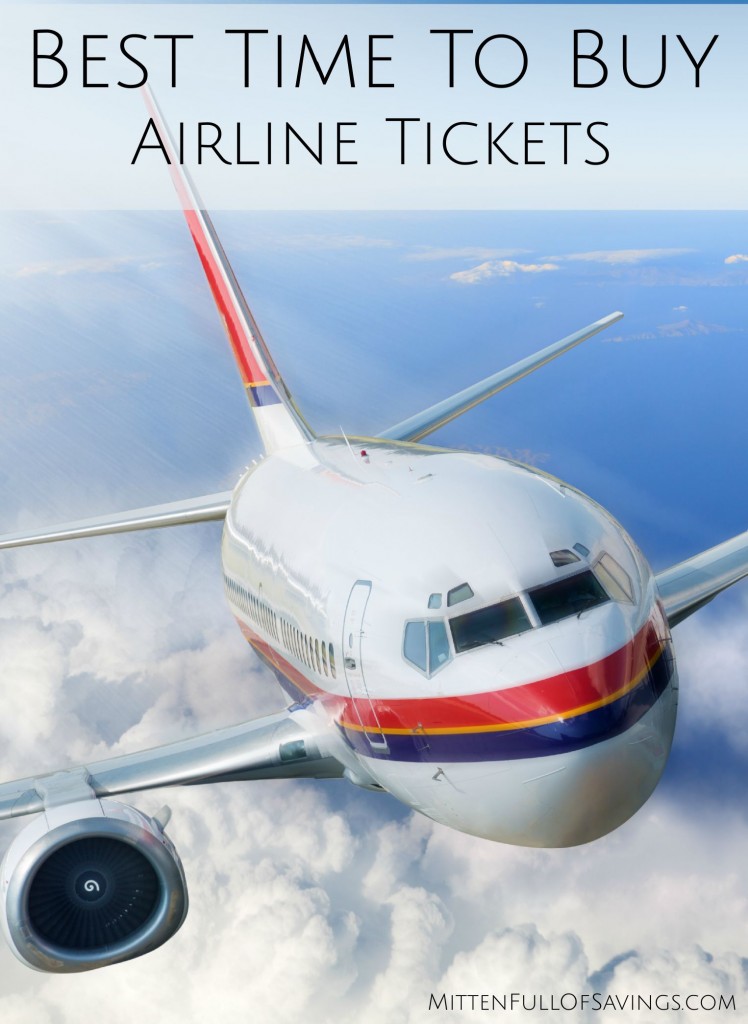 Best Time To Buy Airline Tickets
90 days prior to your flight for best prices. There is a sweet window around 3 months prior to your flight date where prices tend to be lowest. This is also a great time to make sure you snag the best seats if your airline allows for assigned seating. At this point, it is far enough away from the flight date to still be a great price with seats available, yet close enough to begin seeing promotional prices happening.
Six months prior to your flight for best seating. The favorite seats go fast the closer you get to the date of your departure. If you are set on a specific part of the plane or seat, then booking as early as six months ahead of time is key. I personally need the seats at the back of the plane or I end up with motion sickness. For some reason flying in the front always results in vertigo and nausea for me. When booking a flight with assigned seating, I work hard to make sure I get it booked as early as possible so I won't miss that seat I prefer.
During promotional events. Many airlines including our favorite Southwest Airline run great promotional events regularly. Watch for these promotions that offer $59-$79 one way flights and plan your trip around the best places you can fly on a budget. Sometimes it is more about finding a way to get to any fun destination on a budget than to go to a specific place. When promotional events happen, look at all options out of your local airport to make sure you get the best possible deal overall.
The week of your departure. Yes, that may sound irresponsible and crazy, but you can often get amazing deals on last minute flights. Sometimes grabbing that last minute flight means you may not get the ideal seat, but you will get a great price when the airline is trying to fill seats at the last minute.
Some of my favorite sites to use for finding the best airfare deals:
Travelocity.com
Skyscanner.com (one of my favorite sites!)
Go to the airline's website (also sign up for their emails so you find out firsthand when the deals happen).
Grabbing great deals on your flight isn't just about getting a great price, but also about seats that you need or want. If you are flying with kids, it is even more important to get a convenient and comfortable seat for yourself and your family. These tips for the best time to buy airline tickets will help you manage to give your family a great vacation with the best prices on flights as well as the best seats on the plane.
Looking for more travel tips? Be sure to check out: