Learn how to make the best breakfast casserole recipes for the whole family!
Sweet, savory, and affordable with flavors like cinnamon, enchiladas, and more.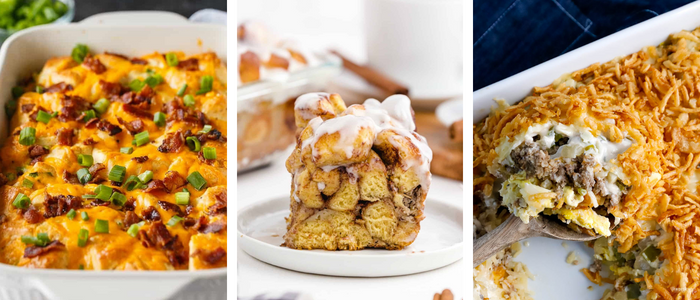 31+ Breakfast Casserole Recipes You Will Love
What is easier with more variety than a breakfast casserole recipe?
All you have to do is assemble your favorite ingredients and bake!
They're perfect for special occasions, Sunday brunch, and much more.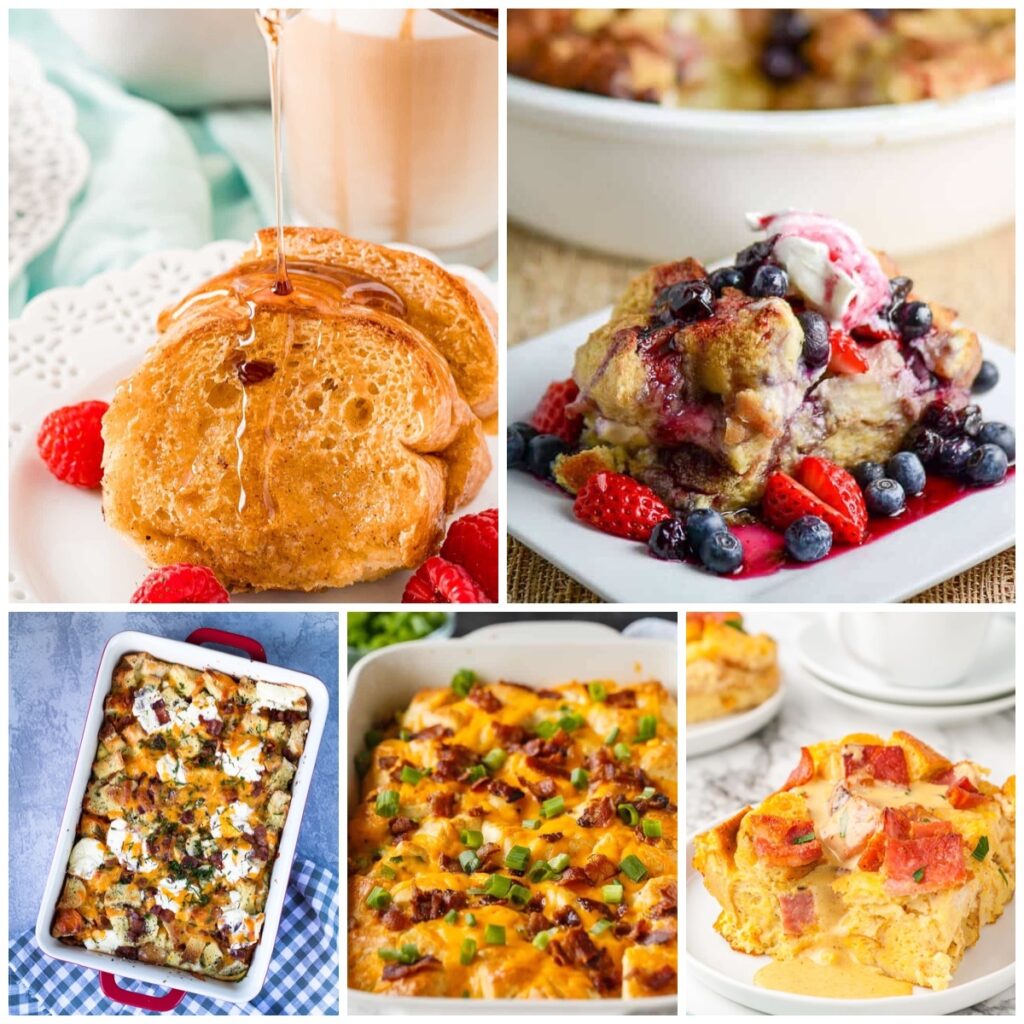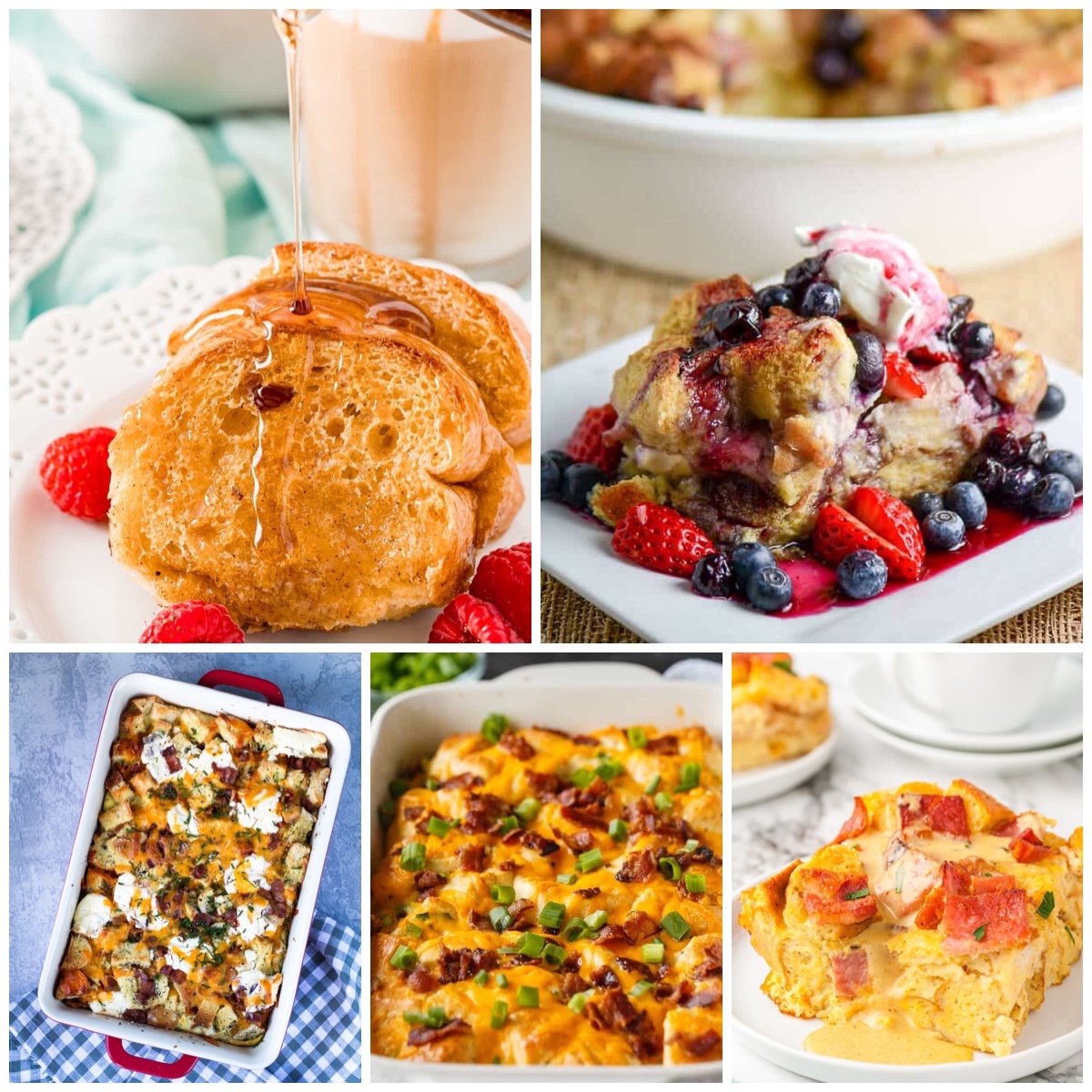 Breakfast Casseroles in the Crockpot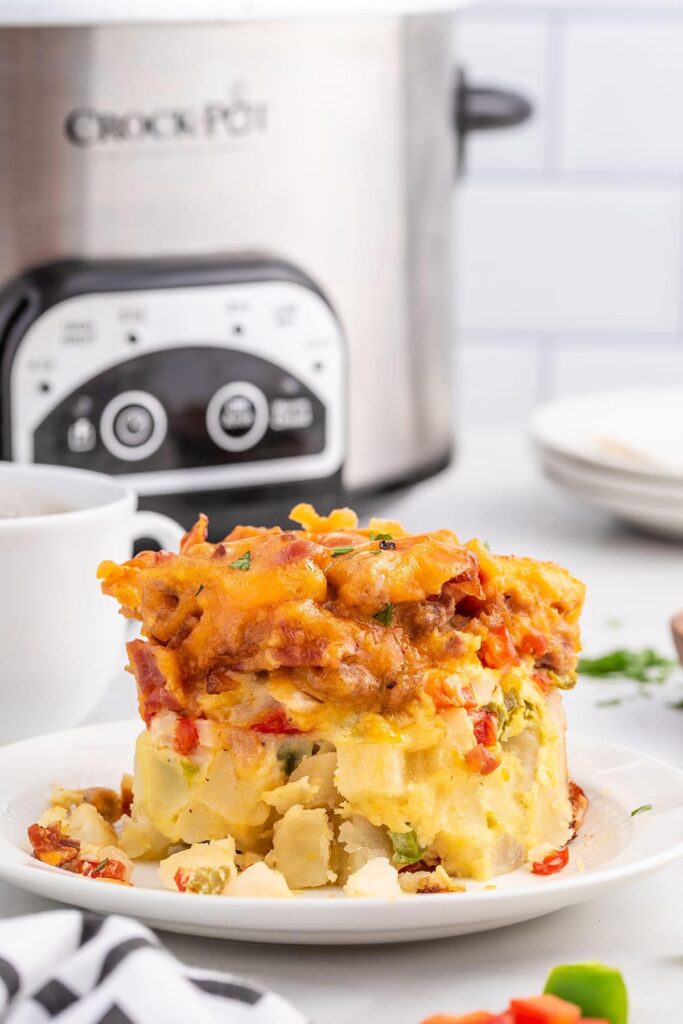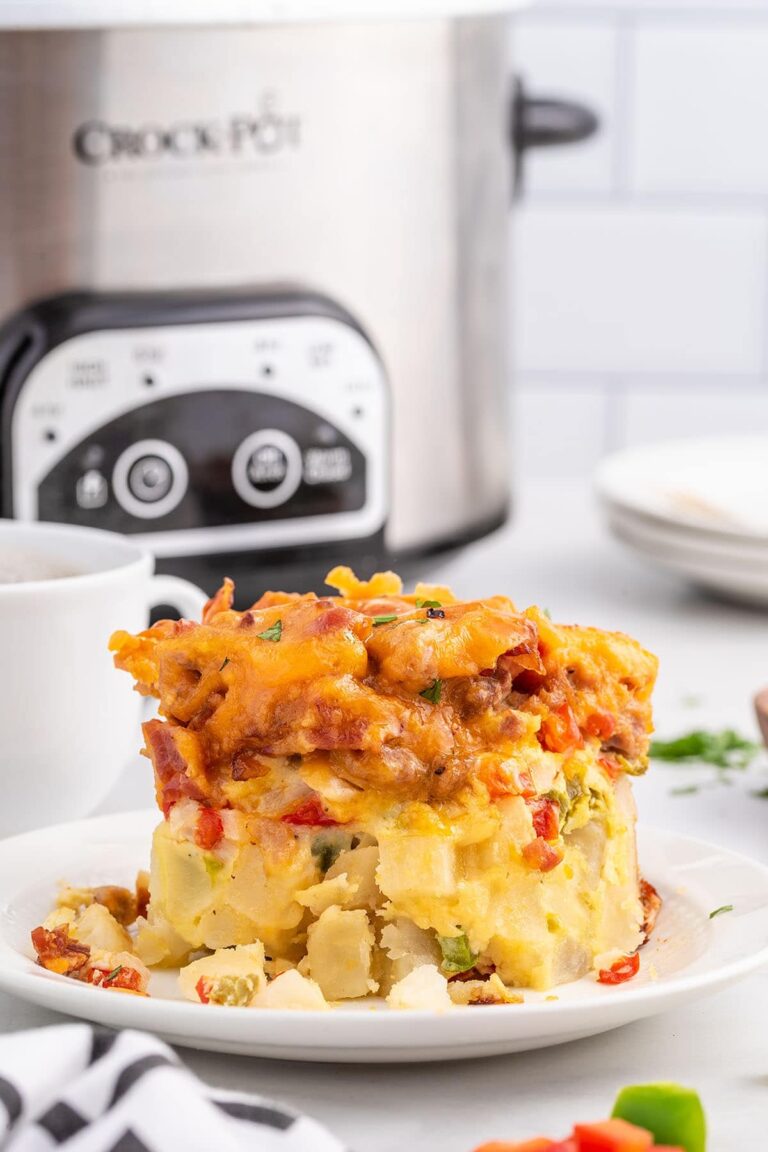 You can make a hearty morning recipe with your crockpot any day of the week.
With delicious ingredients like bacon, eggs, potatoes, and cheese, what's not to love?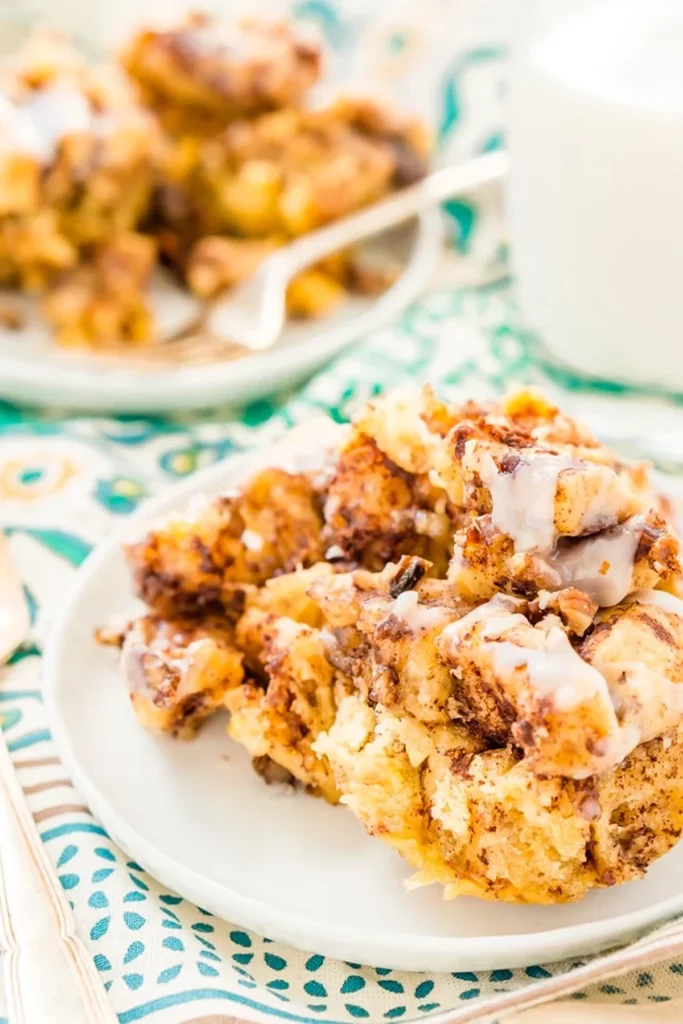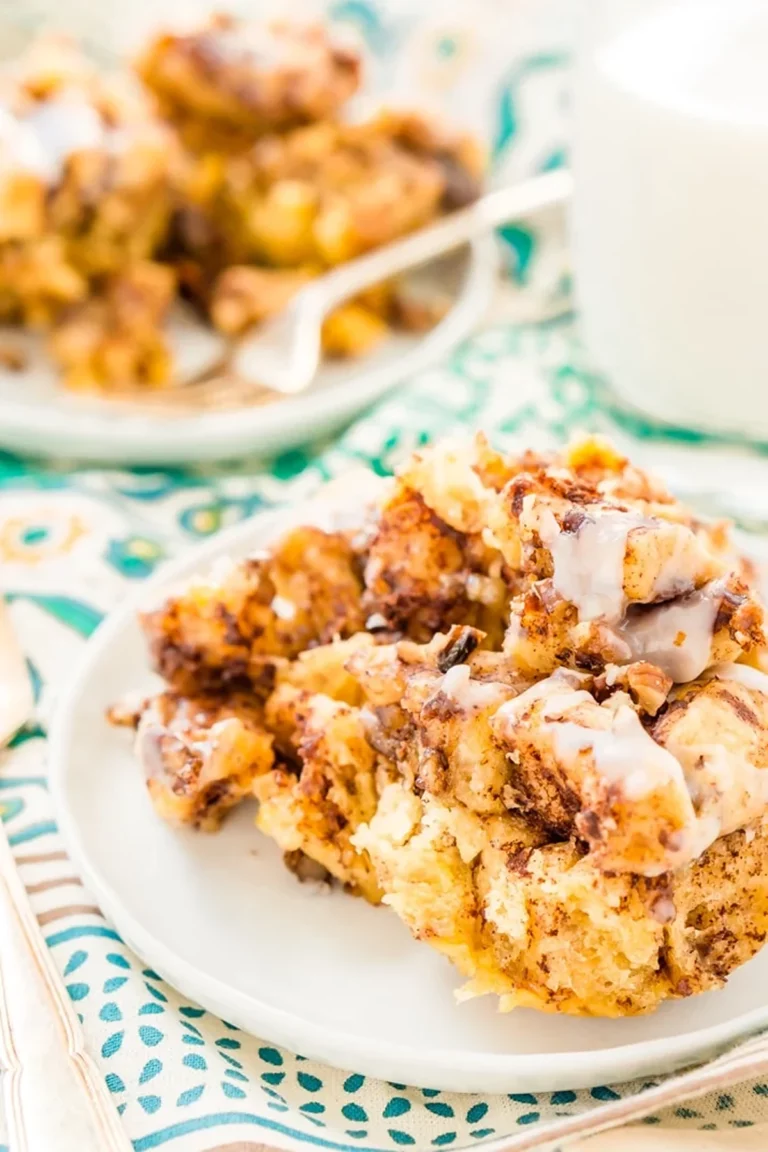 This cinnamon roll casserole is packed with warm spices, maple, pecans, and more!
You can indulge in a hot and delicious breakfast casserole with minimal effort!
Key ingredients include cans of cinnamon rolls cut into quarters, eggs, and chopped pecans.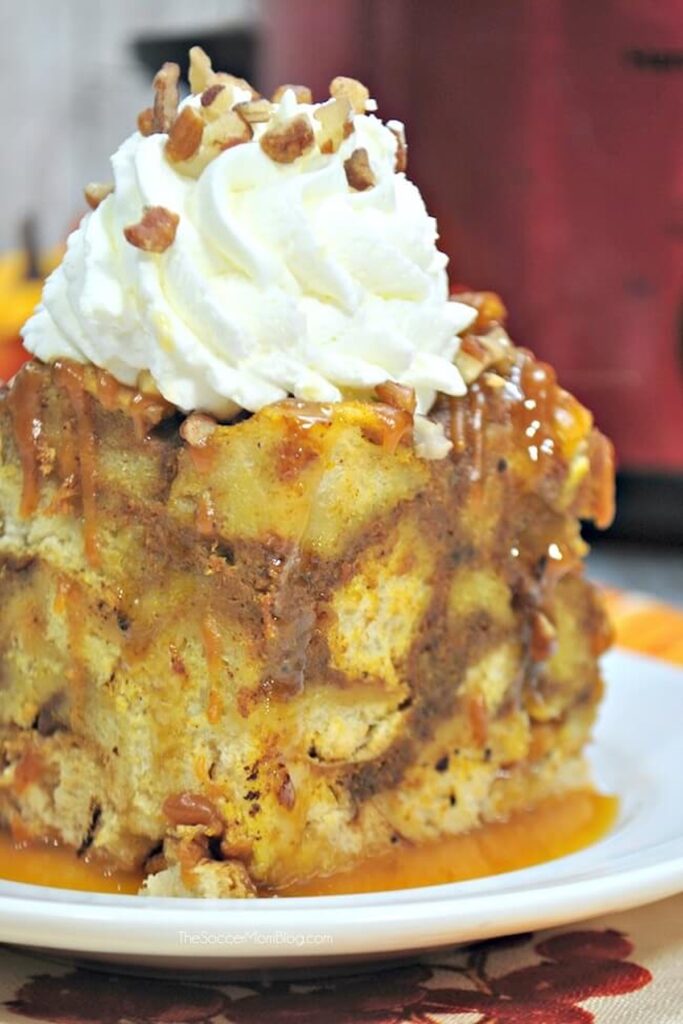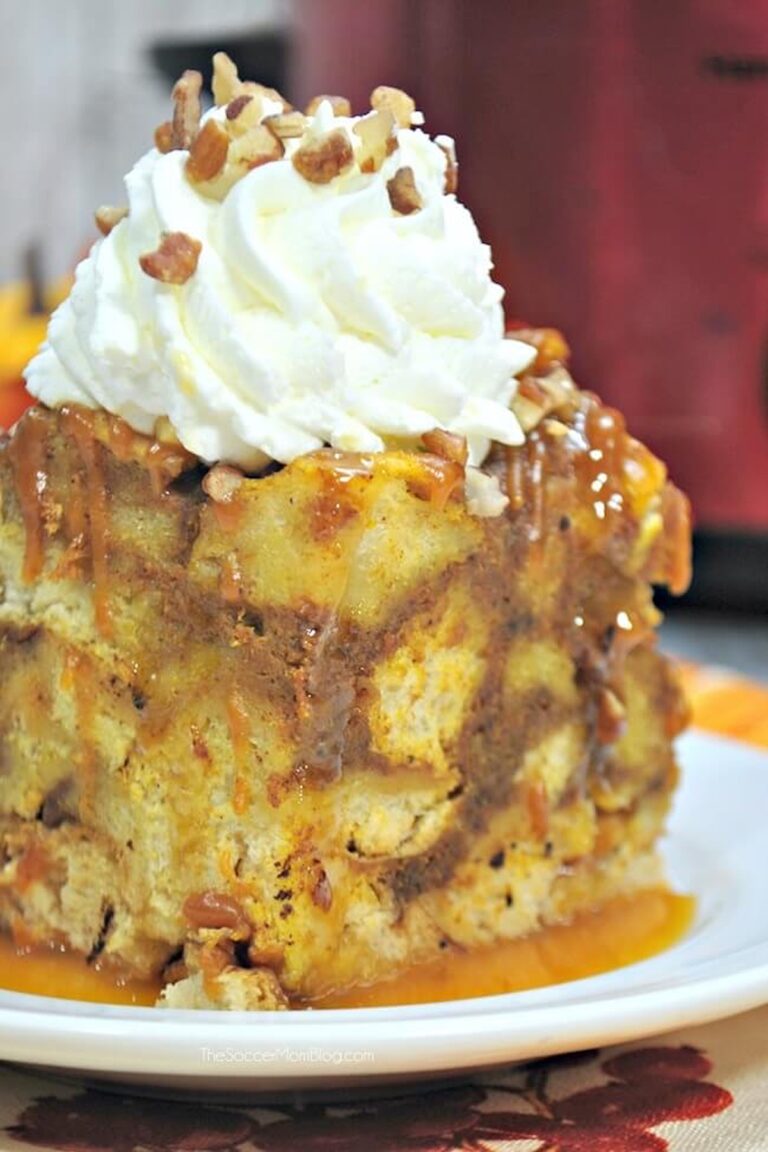 Quickly make some pumpkin spice french toast with simple pantry staples.
For example, canned pumpkin, half & half, light brown sugar, eggs, vanilla, pumpkin spice coffee creamer, and a few more items.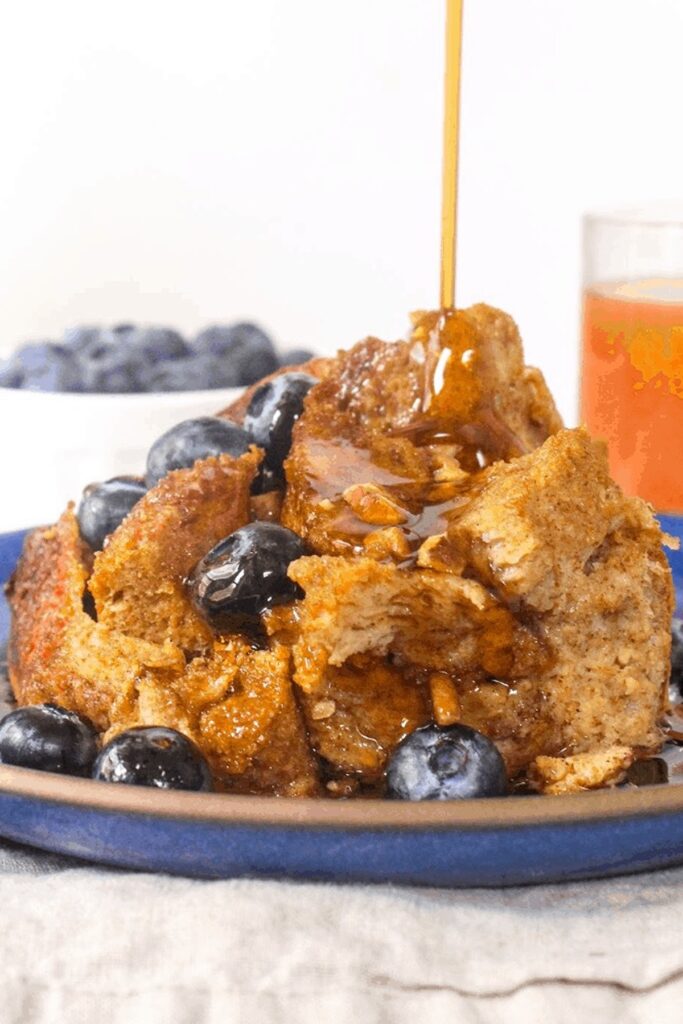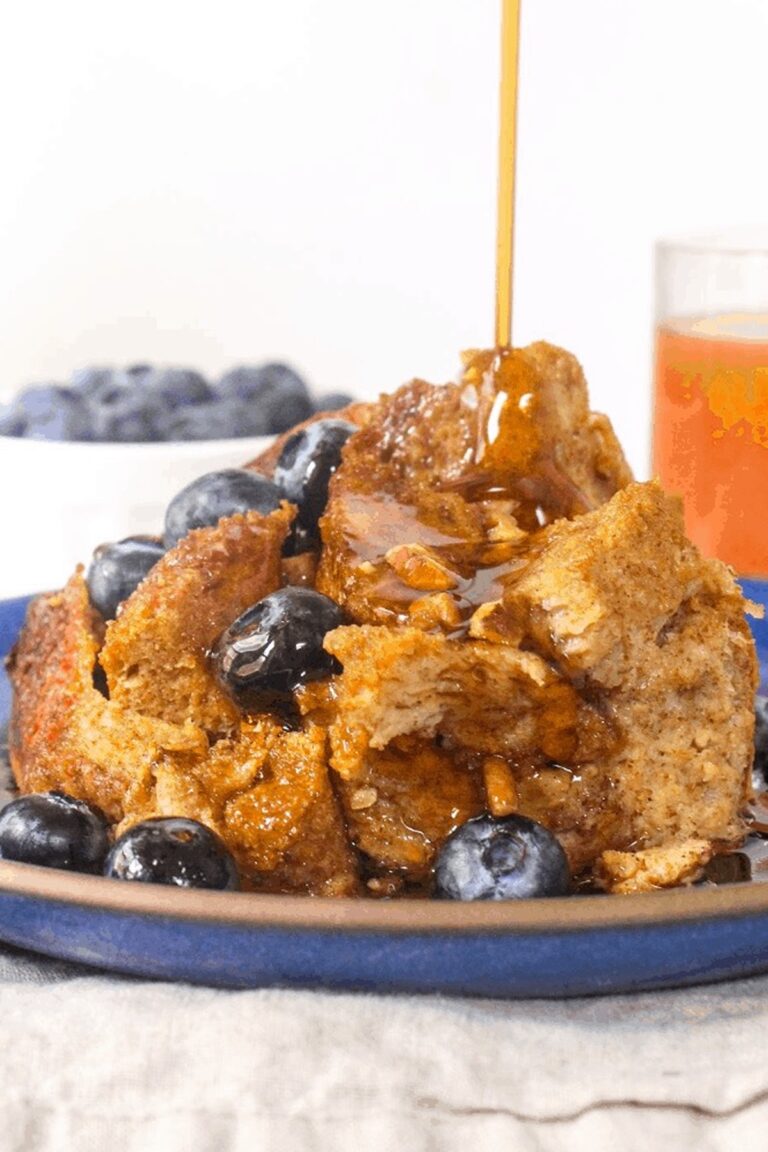 Overnight Crockpot French Toast
Overnight crockpot French toast casserole is simple to make and flavorful.
All you have to do is a dump and go!
It's perfect for Sunday breakfast or brunch.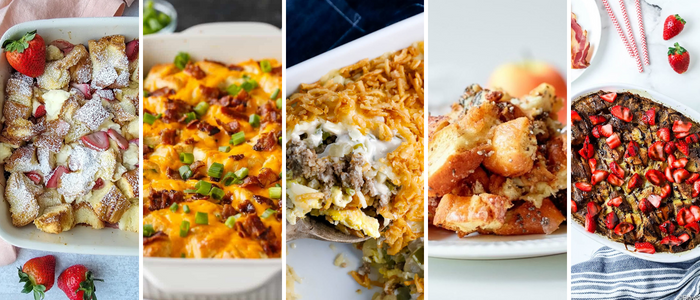 Savory Breakfast Casseroles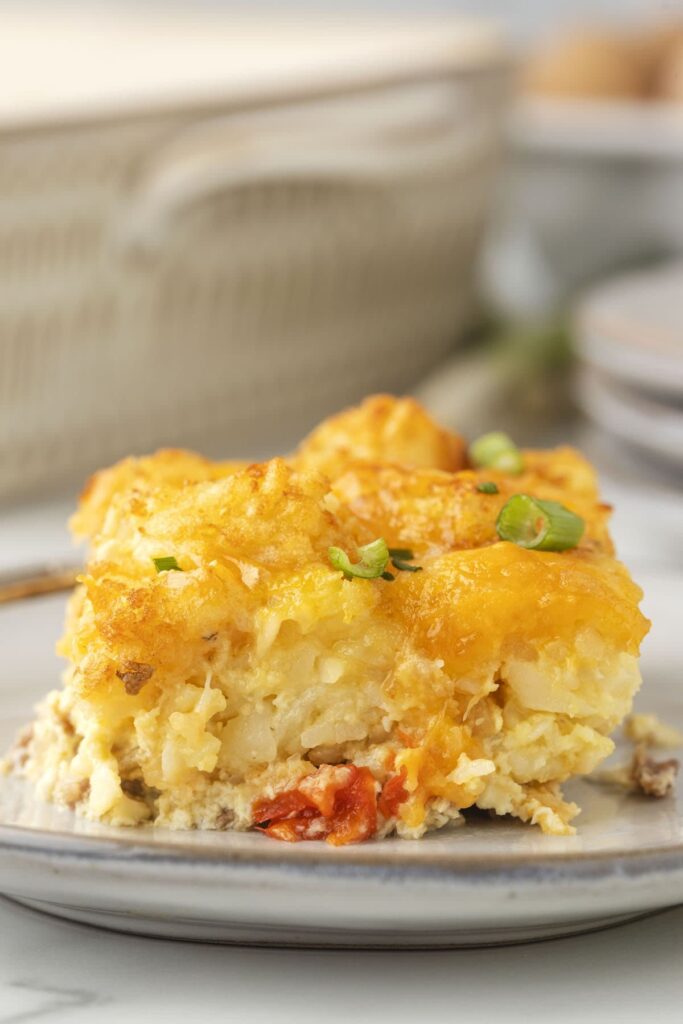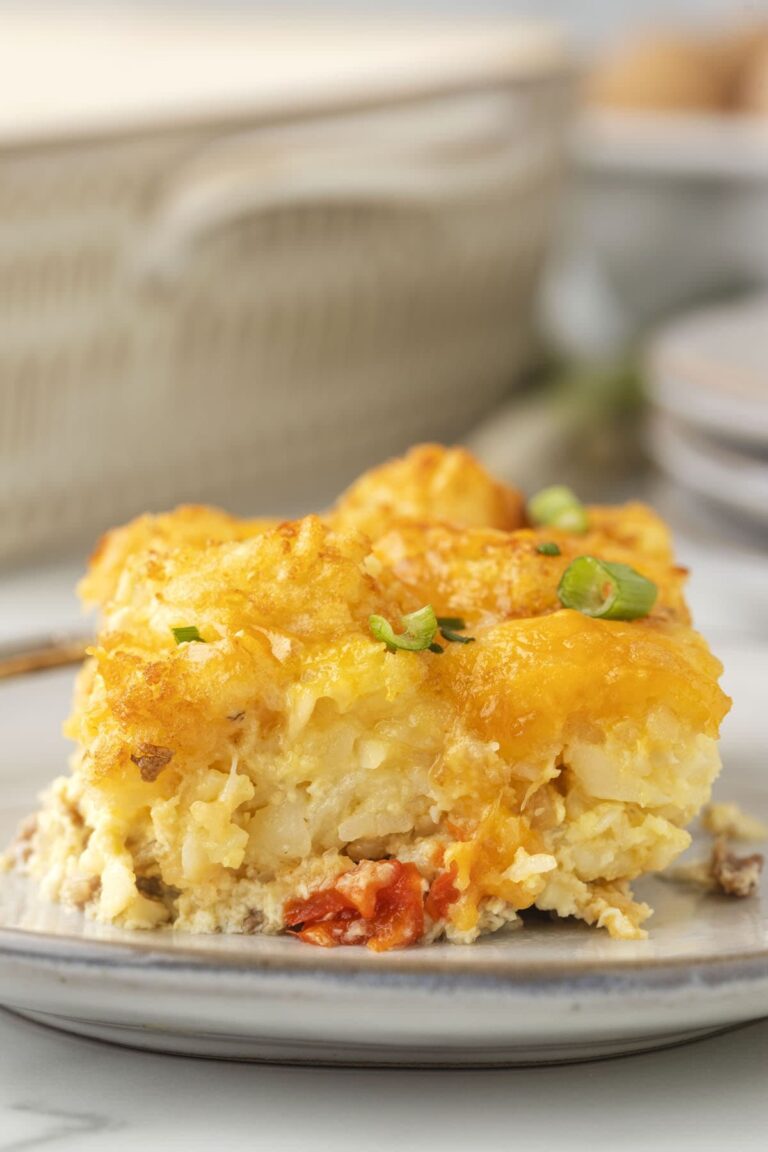 This tater tot casserole bake has all your favorite breakfast ingredients wrapped into one.
For example, it has layers of sausage, egg, cheese, and potato for a warm cheesy, crispy, and delicious result!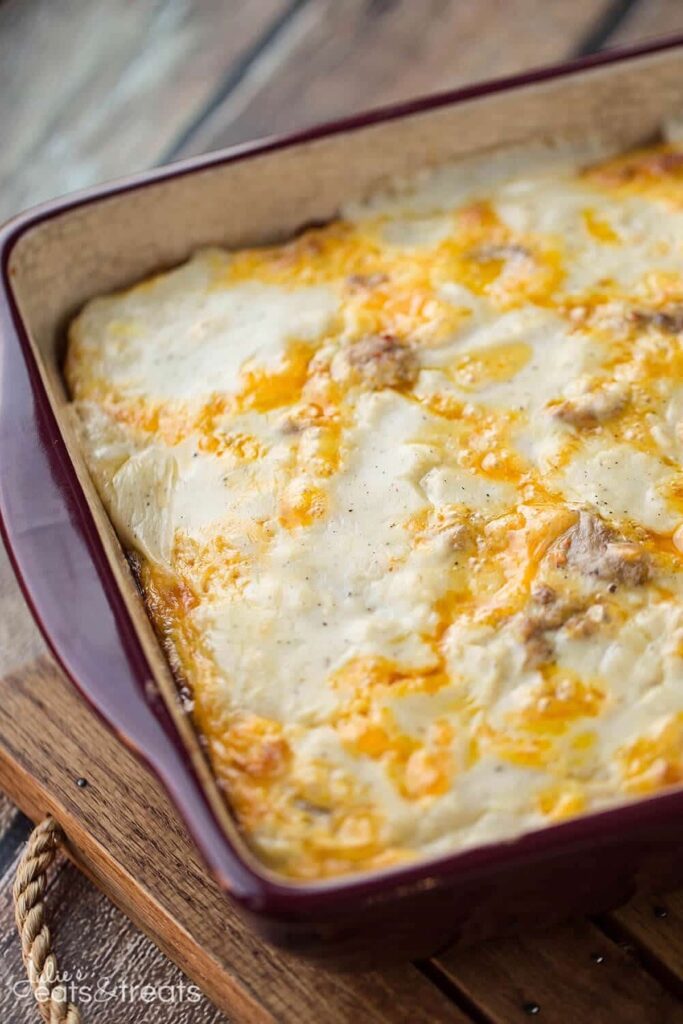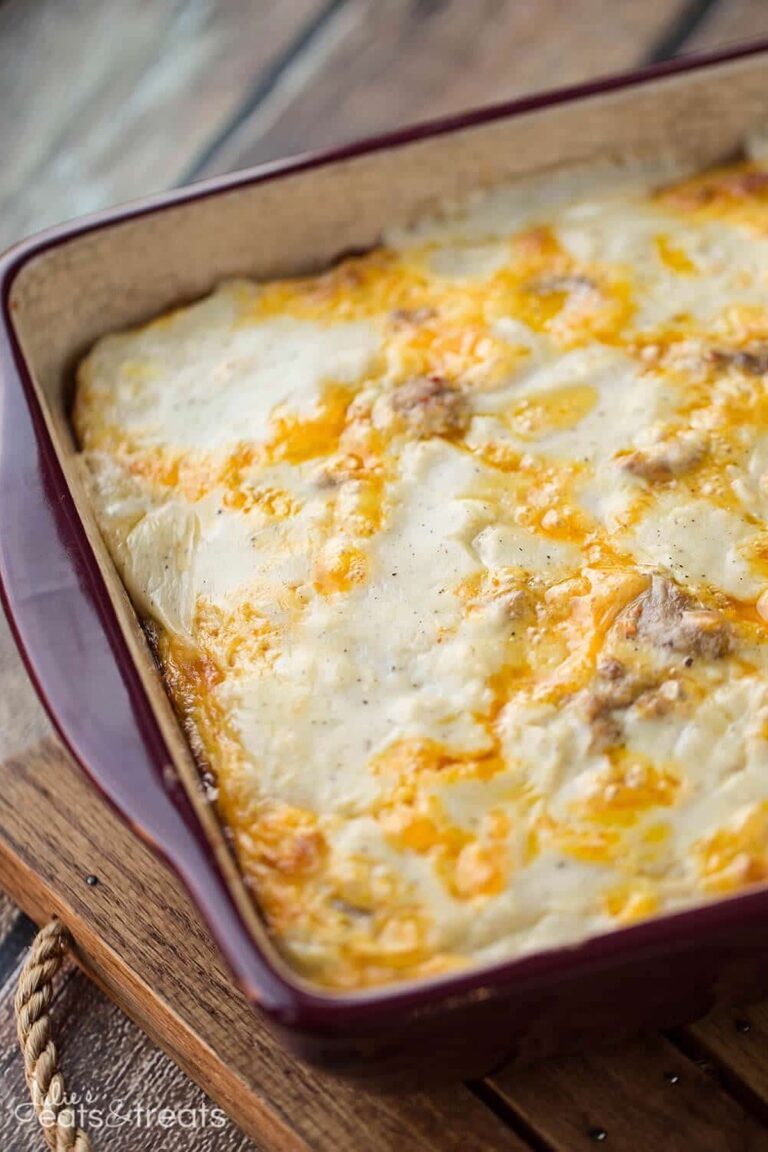 Try this biscuit and gravy breakfast casserole recipe for a comforting, delicious meal.
You will need Grand's biscuits, eggs, sausage, shredded cheddar cheese, butter, flour, milk, pepper, salt, and cayenne pepper.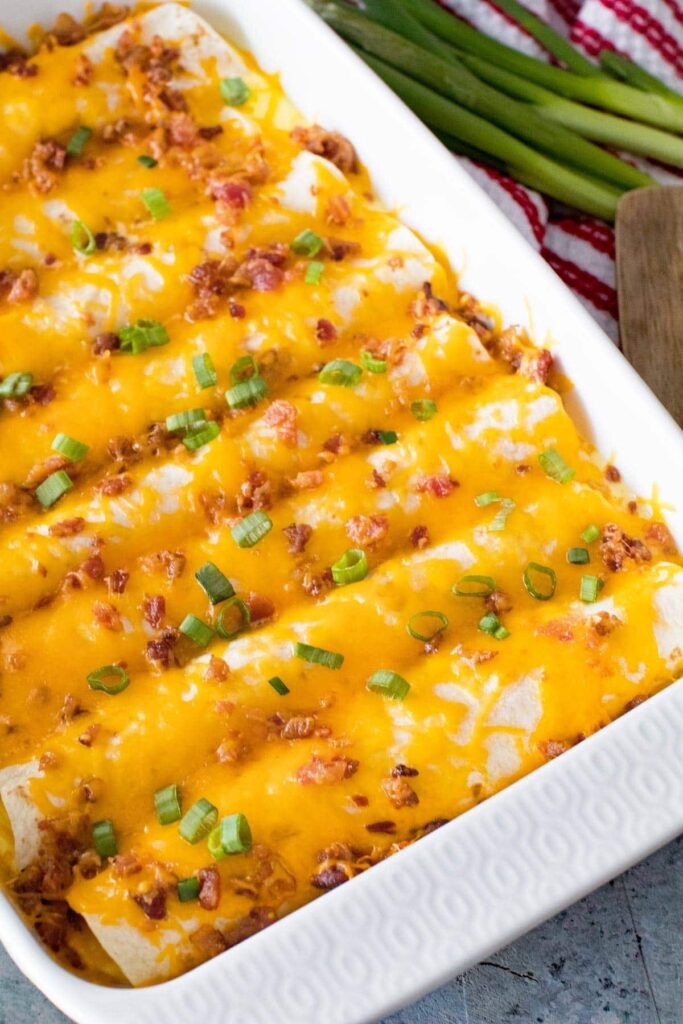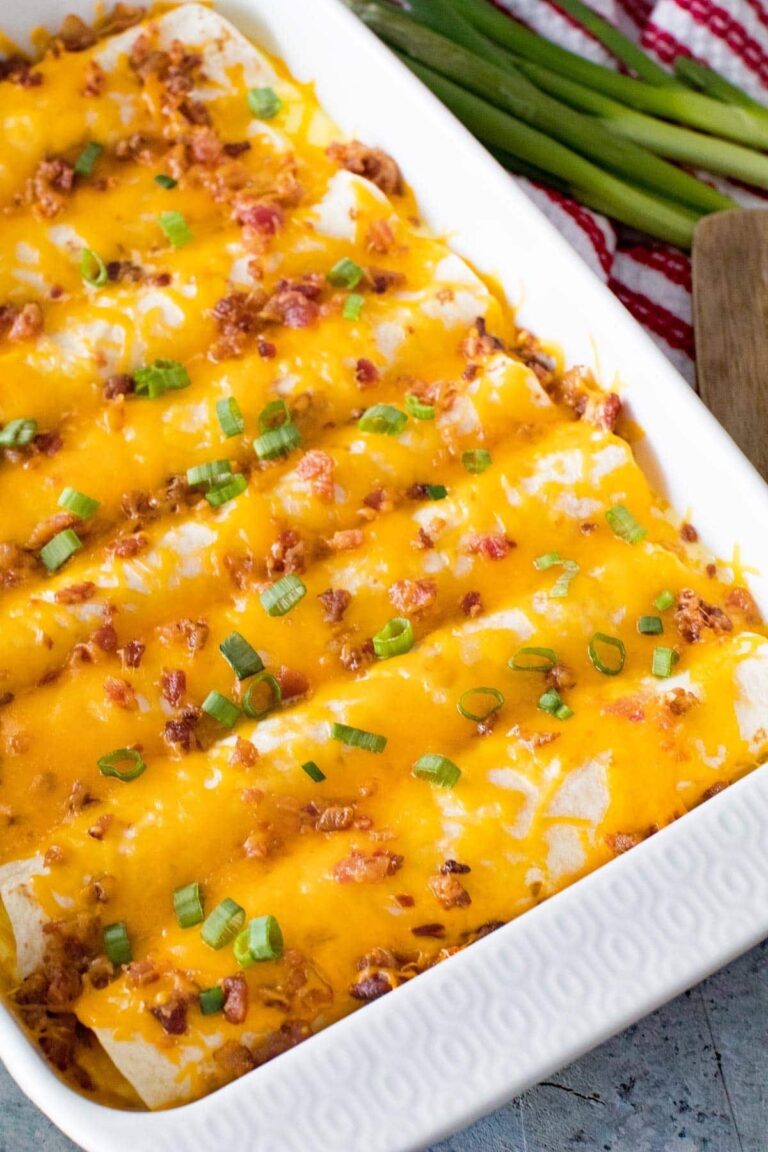 If you love a good Mexican cuisine morning casserole, this enchiladas bake is for you!
With tortillas, sausage, eggs, cheese, and bacon – it will quickly become your new favorite.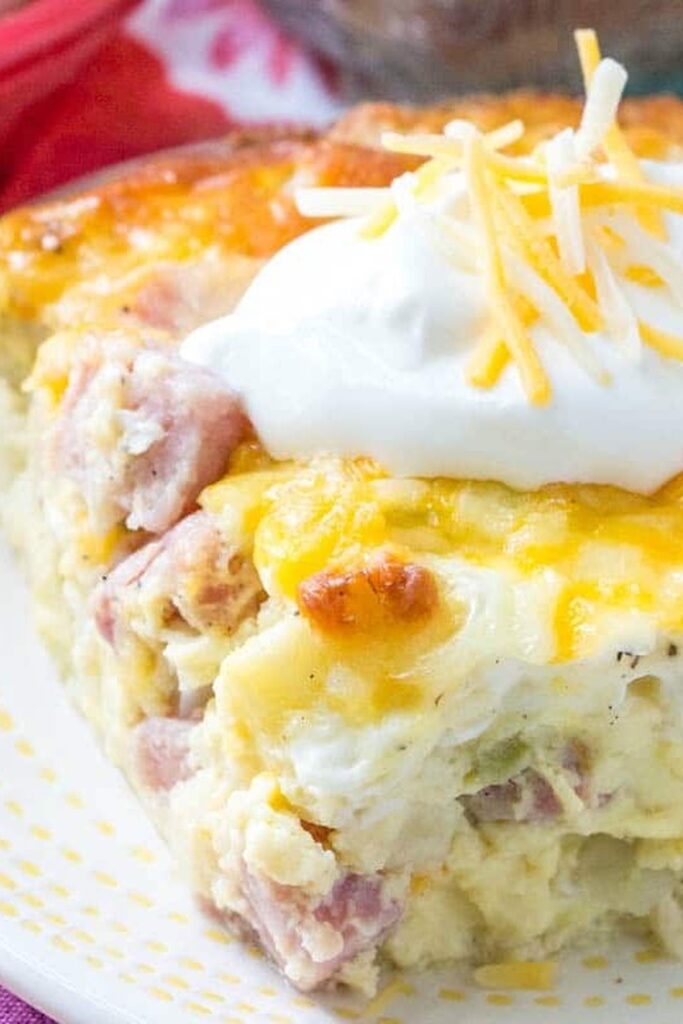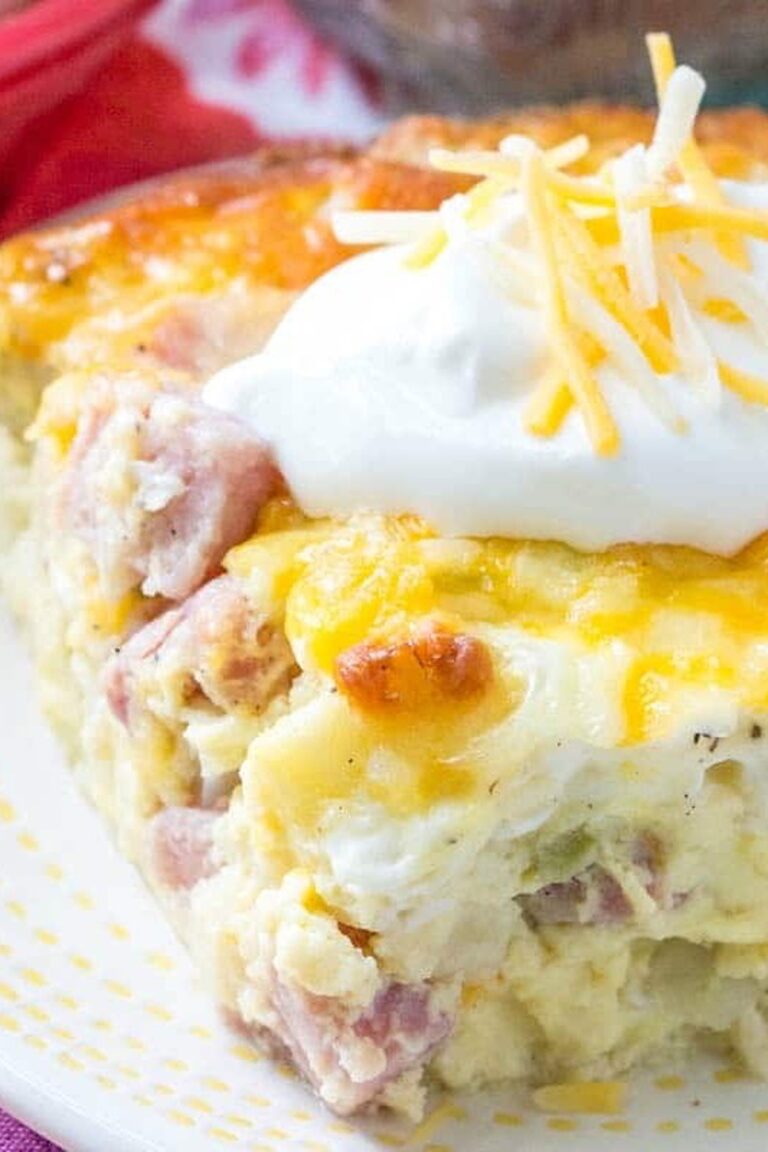 Ham & Potato Breakfast Casserole
Make life easier for yourself by using prepared potatoes like Simply Potatoes which are fresh, not frozen.
Pre-cooked ham steak can be quickly diced up alongside diced peppers, onions, spinach, and tomatoes.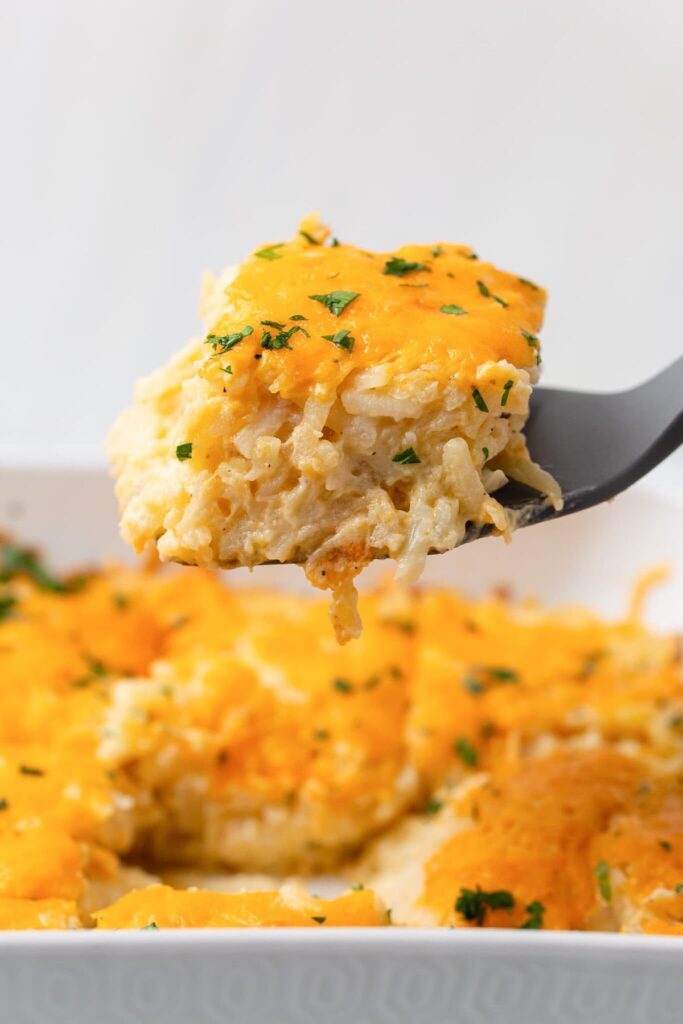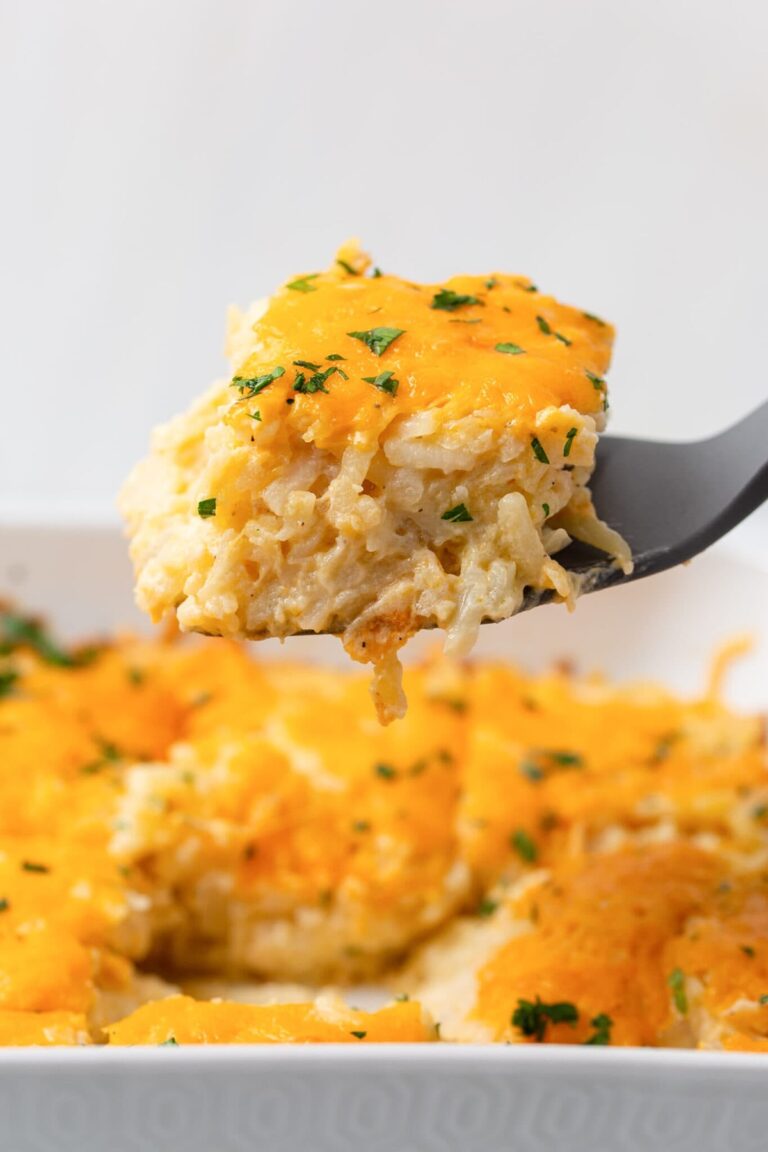 This hashbrown casserole makes a delicious breakfast that can double as lunch or a snack.
But it's also a popular side dish for all sorts of meals. It's packed with melty cheese and soft shredded hashbrowns.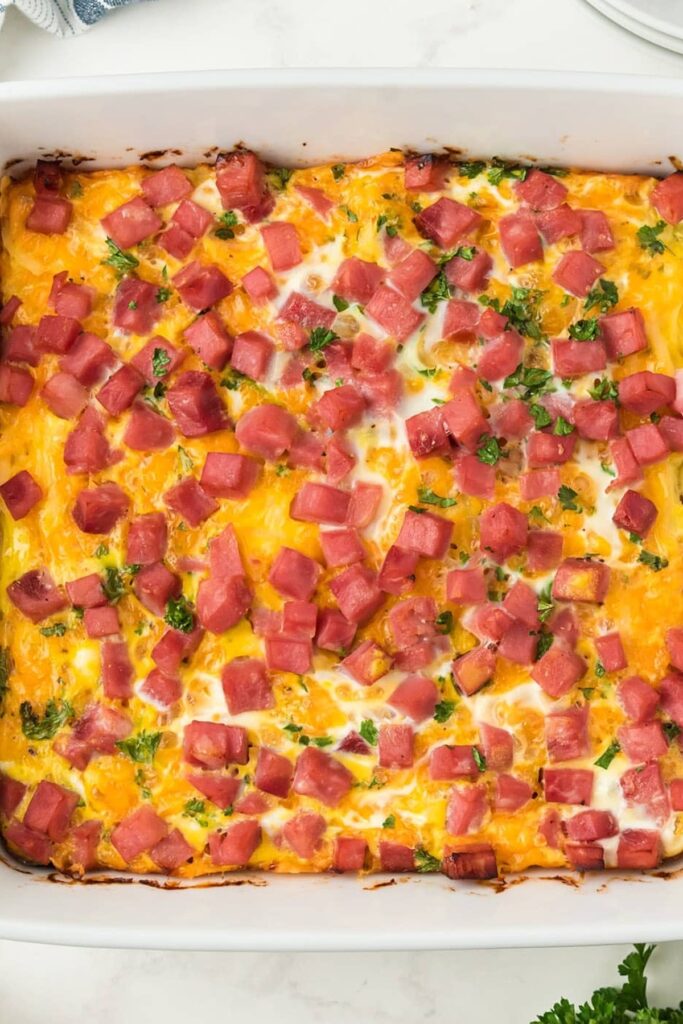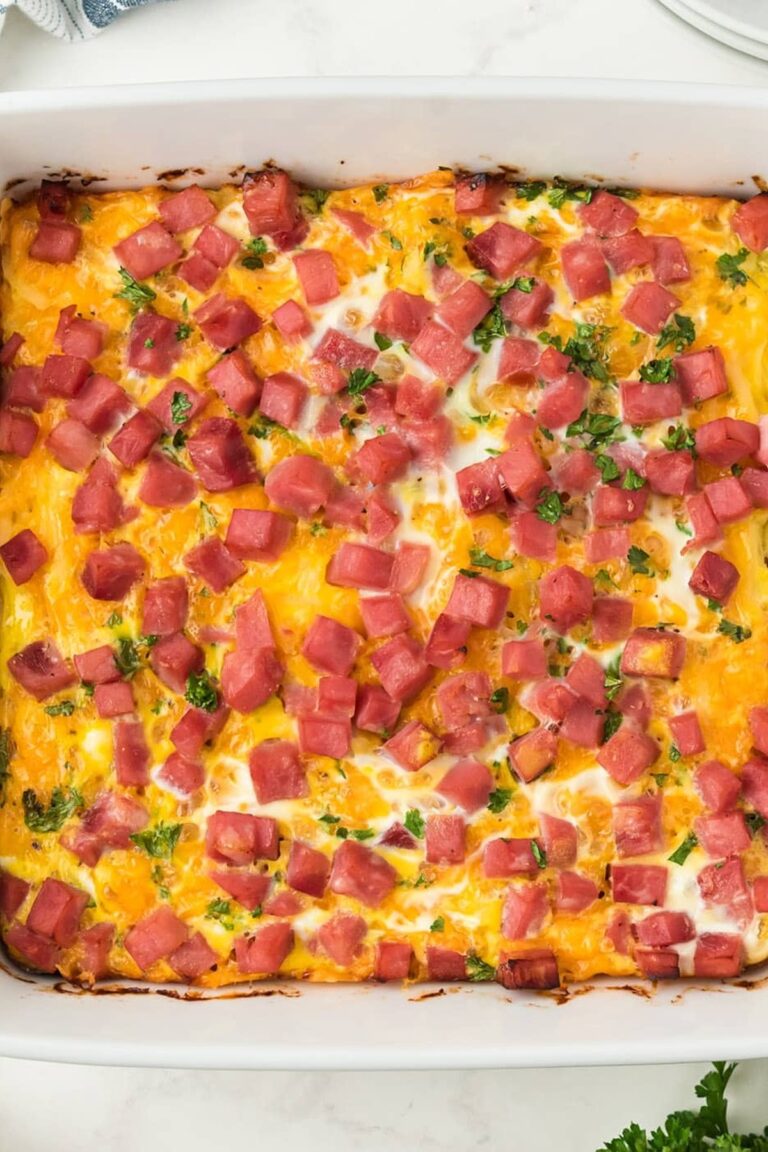 Nothing could be easier than combining diced ham, eggs, store-bought hash browns, and cheese.
This breakfast casserole is ready in under an hour from start to finish.
Sweet Casserole Ideas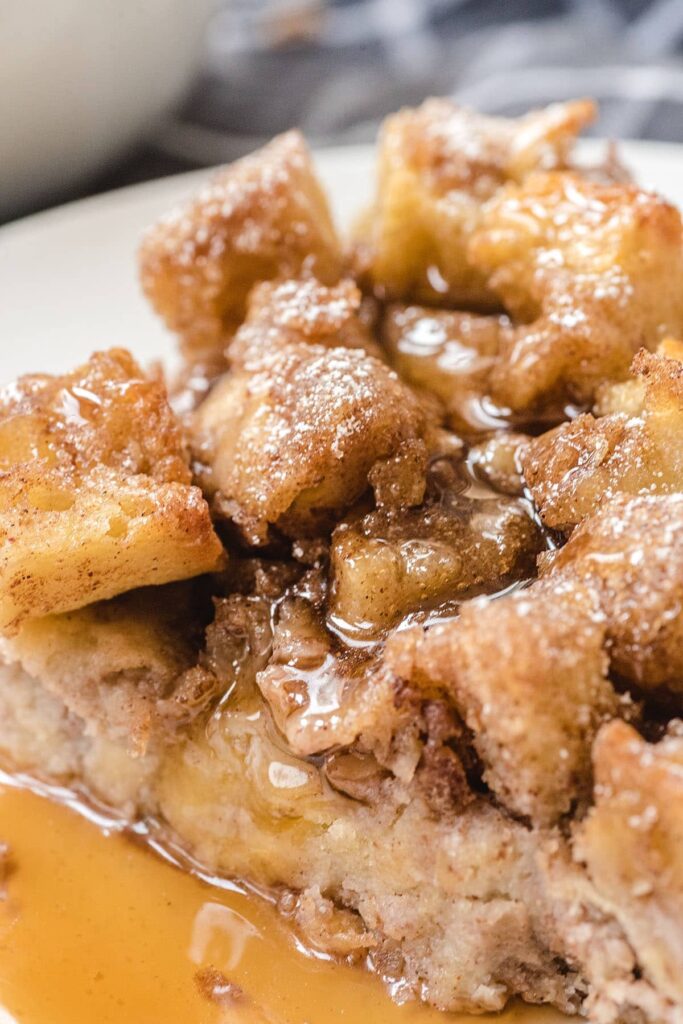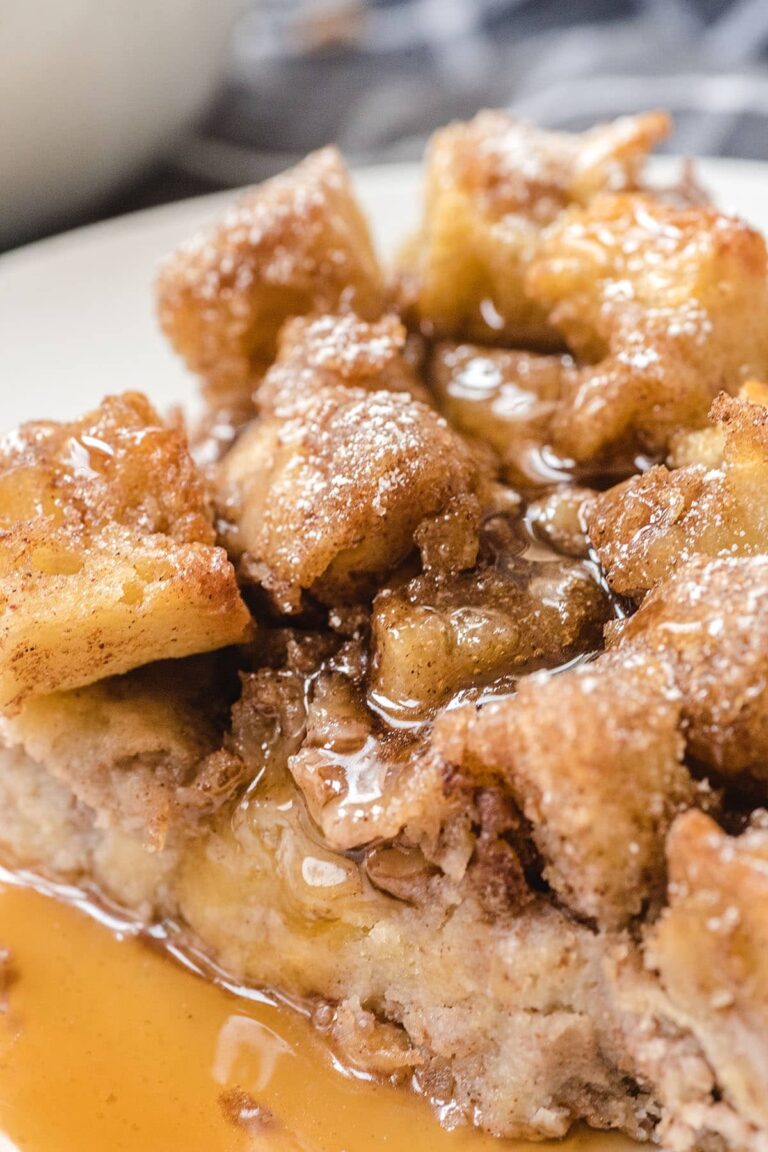 Make a simple French toast bake with your favorite brand of day-old French bread!
Other ingredients include eggs, milk, half and half, and sugar.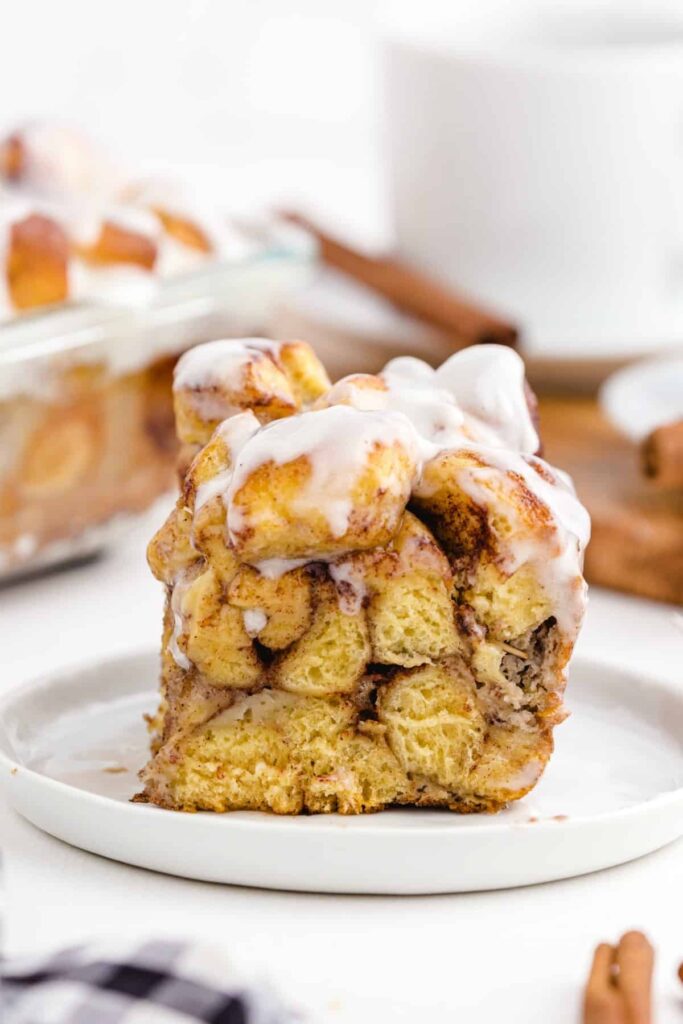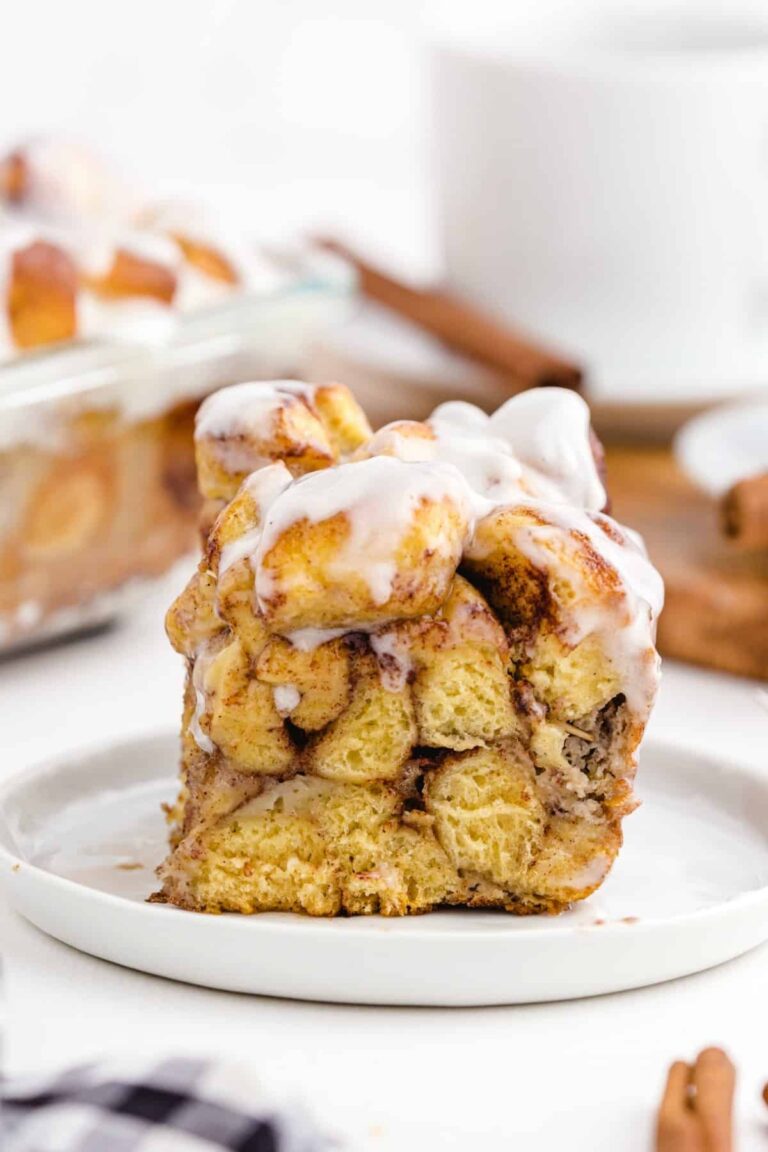 This Cinnamon roll casserole is ooey-gooey and makes the best brunch dish.
You can make it ahead of time with easy pantry staples like canned cinnamon rolls, icing, and vanilla.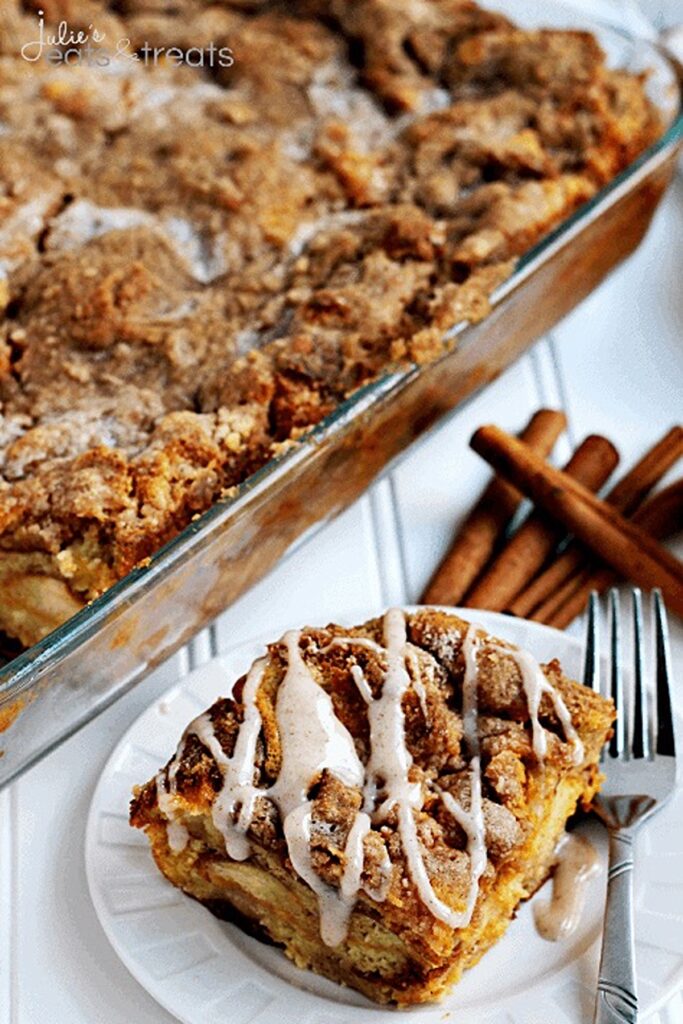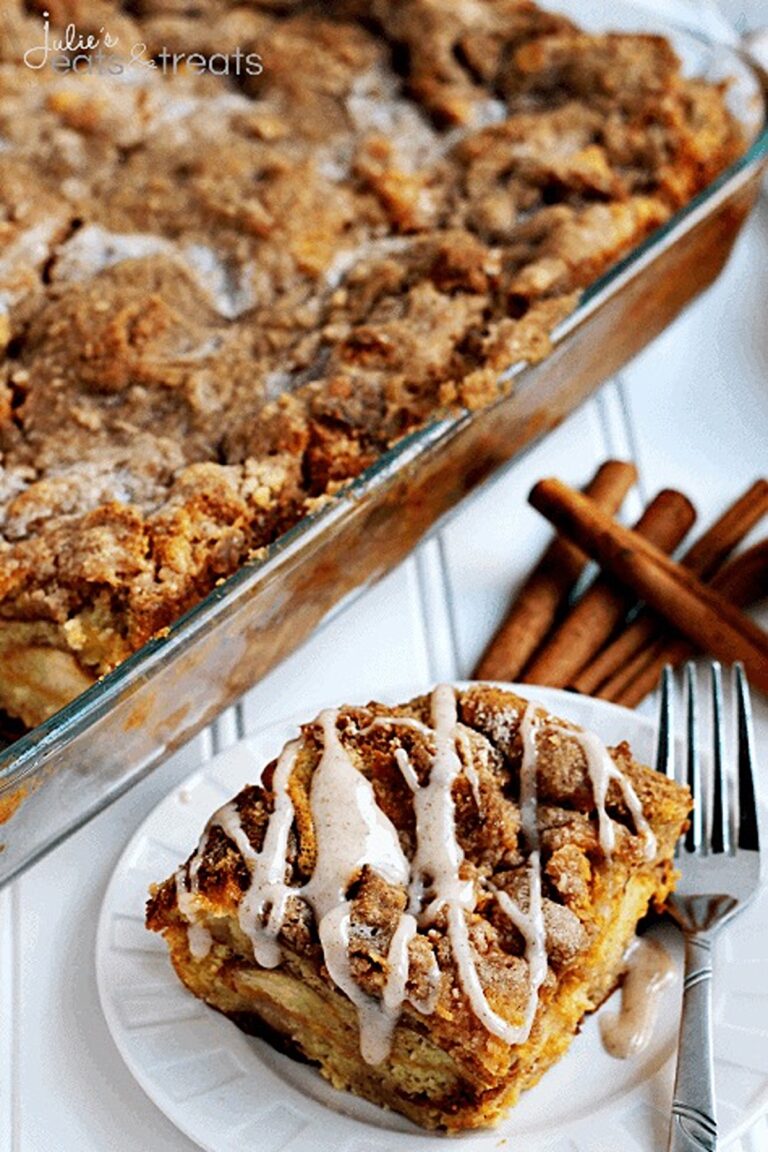 Pumpkin Cheesecake French Toast
What's a better flavor combination than pumpkin and cheesecake?
Then you add in the element of a French toast bake and throw it over the top.
Key ingredients include King's Hawaiian Sweet Dinner Rolls, cream cheese, and golden butter cake mix.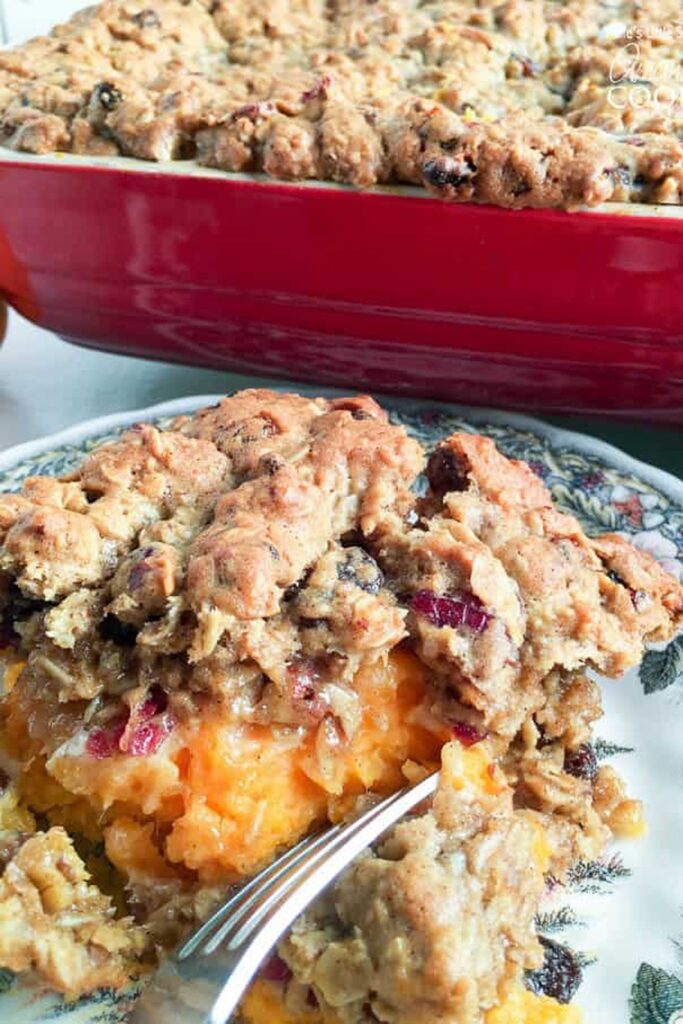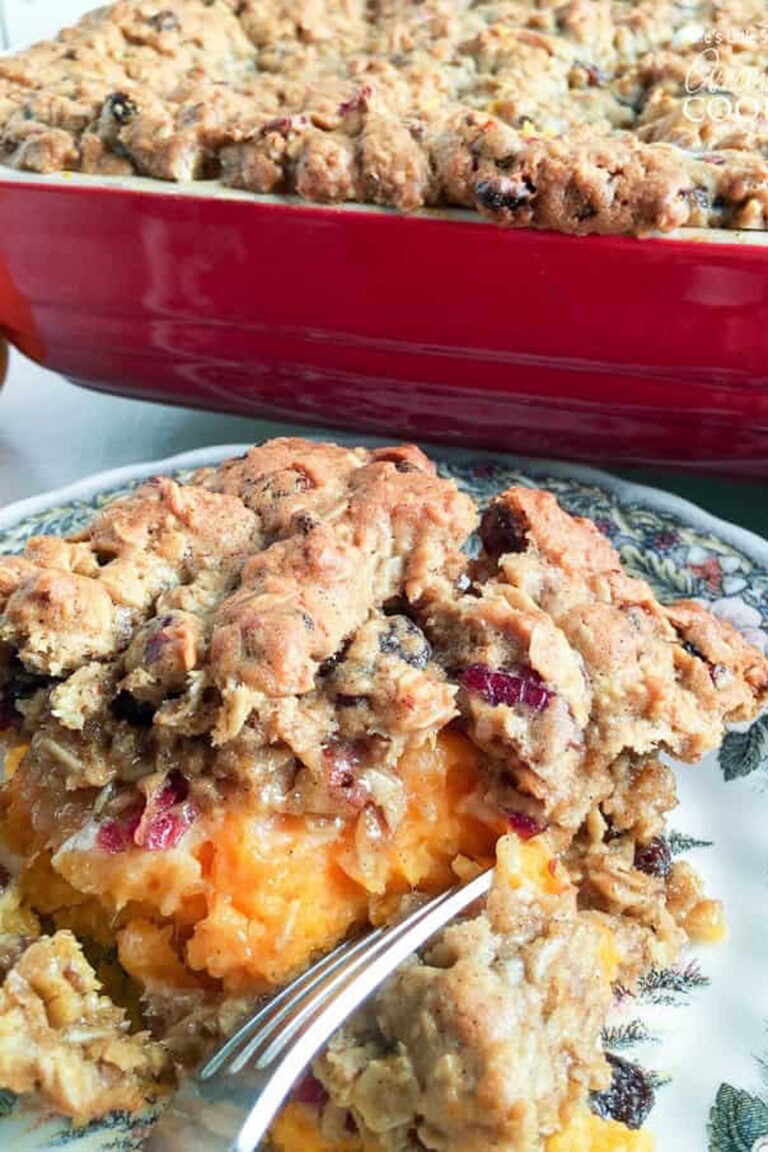 Sweet Potato Breakfast Casserole
This oatmeal cookie sweet potato breakfast casserole will have everyone excited to eat!
It has a layer of marshmallows and is topped off with oatmeal raisin cranberry cookie crust!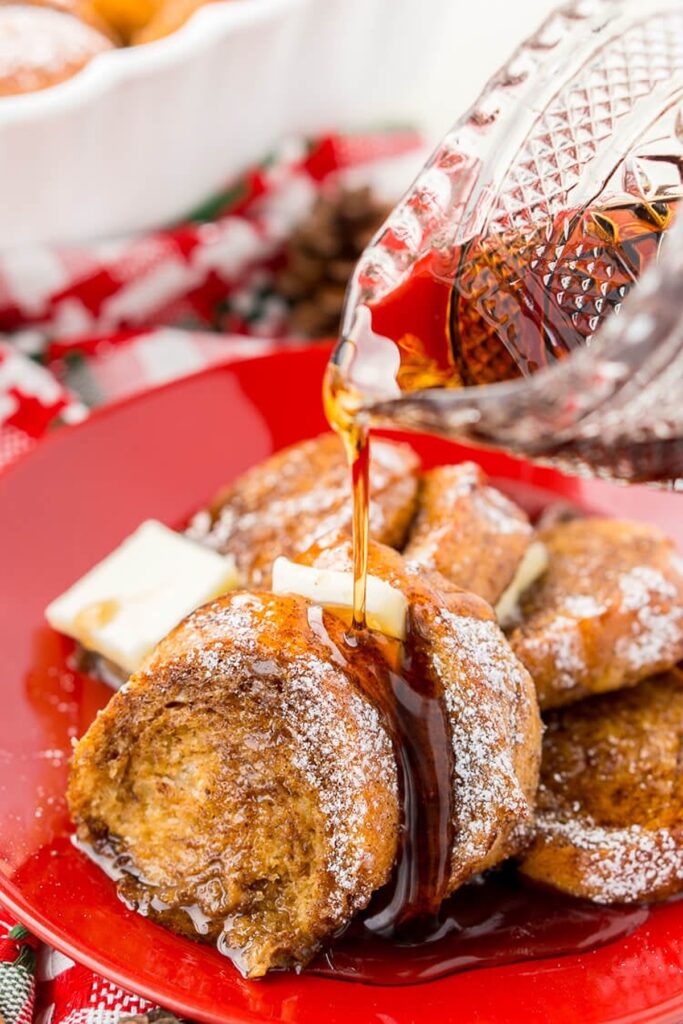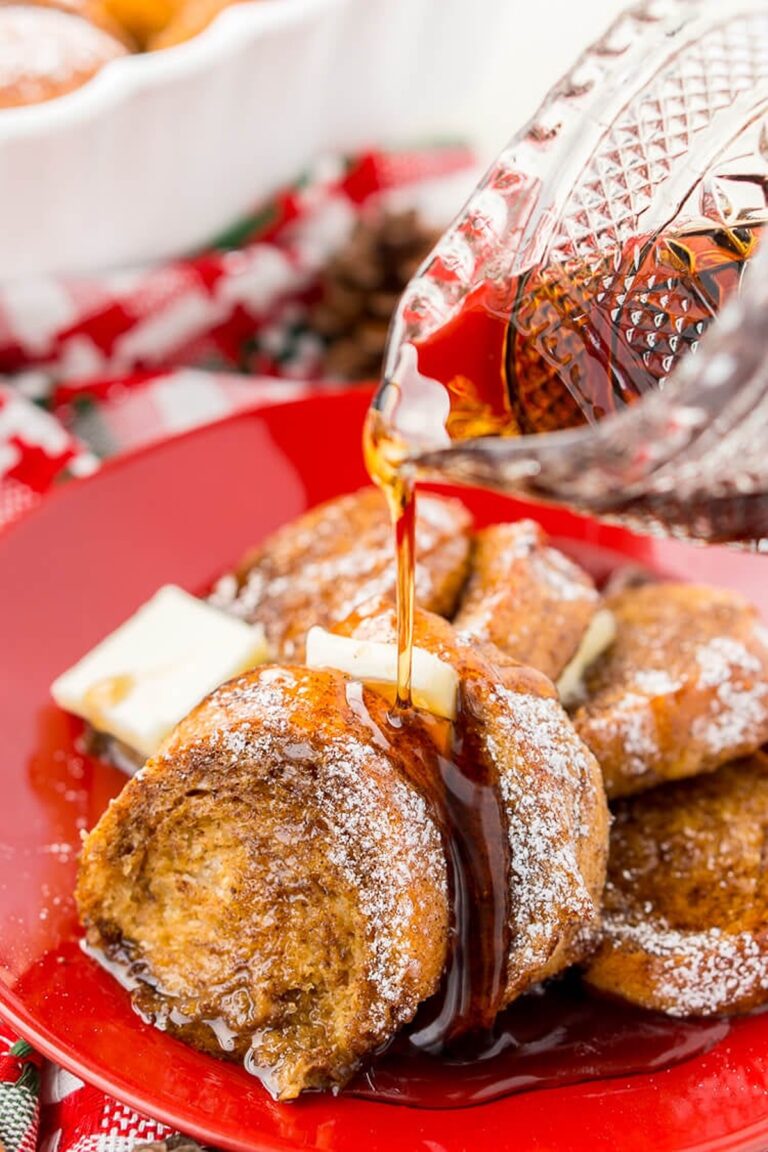 This Gingerbread French Toast Bake Casserole is the perfect way to kick off a snowy holiday morning or any morning!
It's easy to make and burst with gingerbread's sweet and spicy flavors, and you can prep it the night before if you'd like!
Super Easy Breakfast Casseroles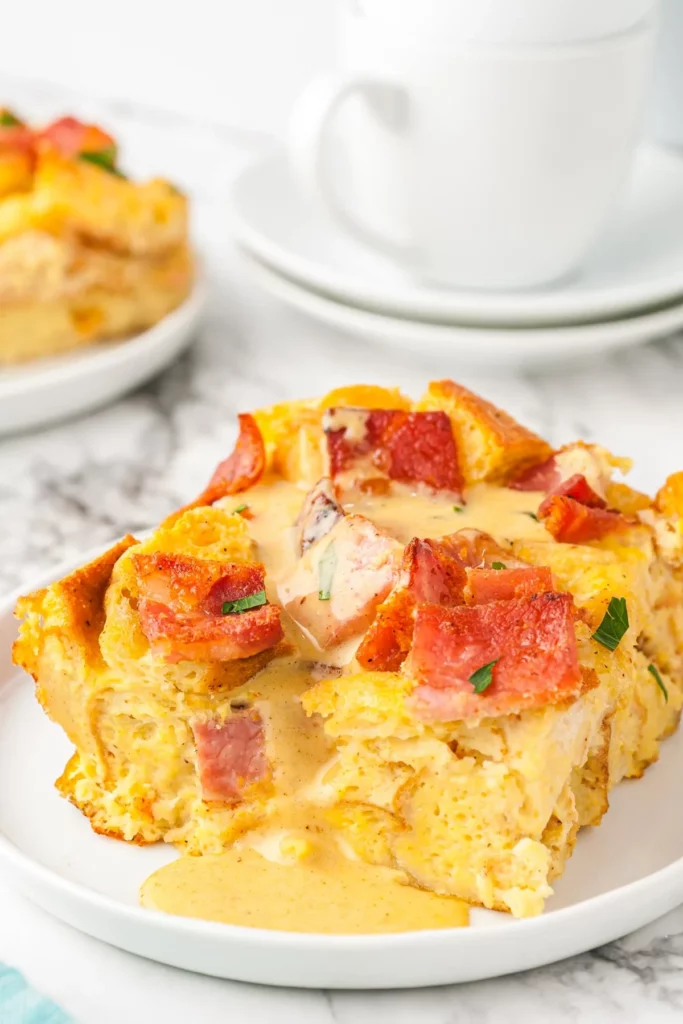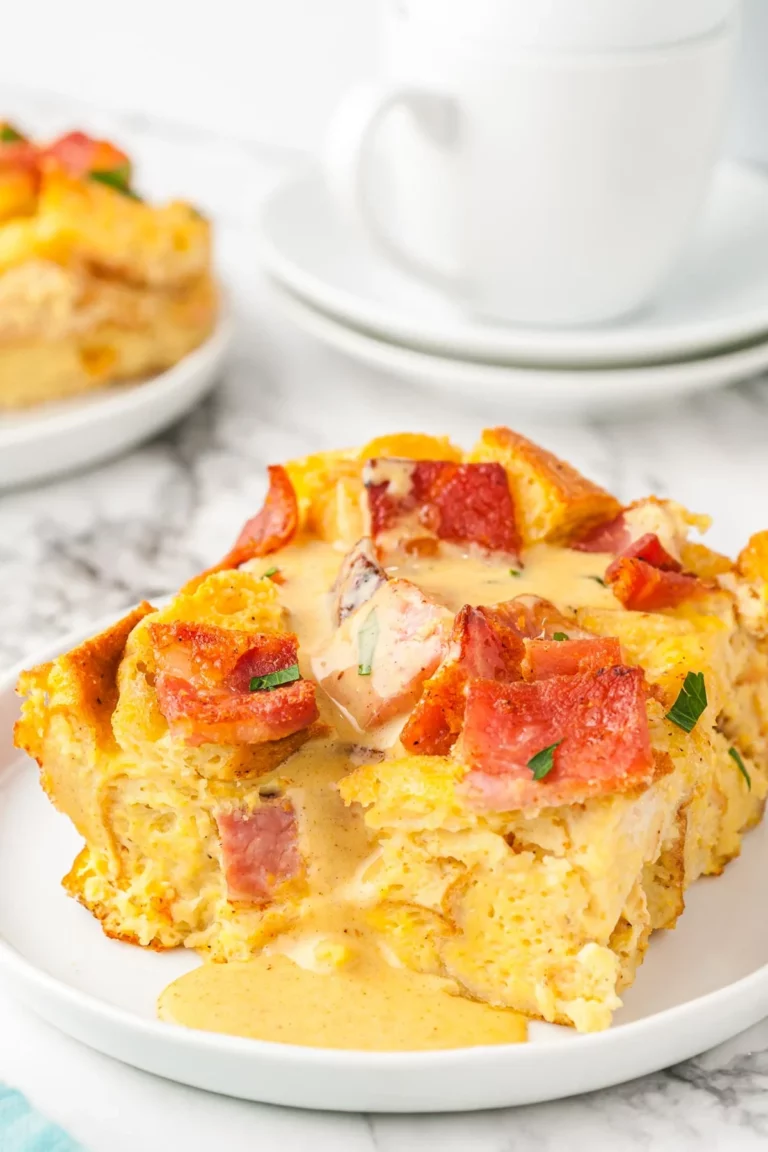 Delicious eggs Benedict in casserole form!
With all the elegant flavors and the simplicity of a breakfast bake.
You can make it the night before; however, the hollandaise sauce should be fresh.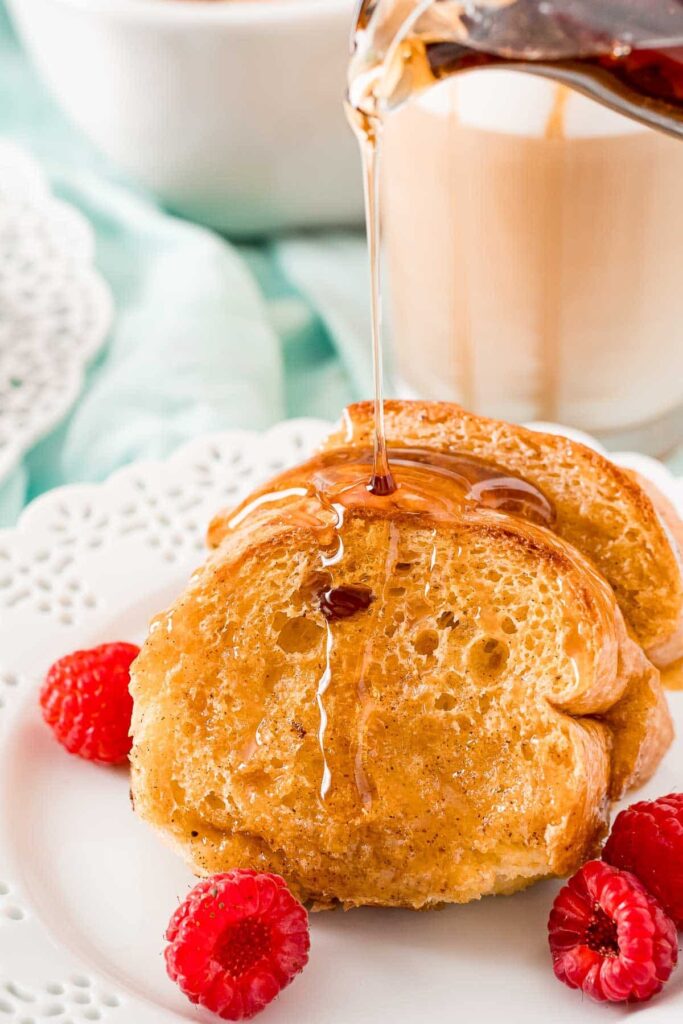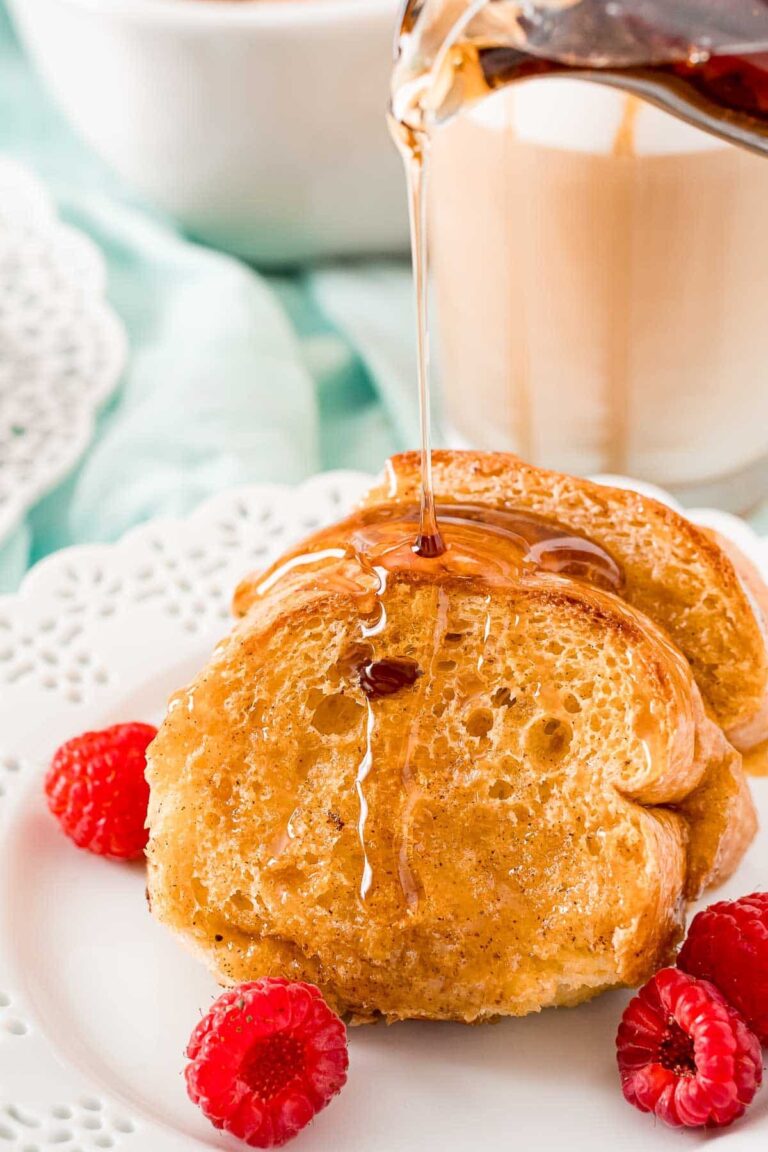 Caramel Macchiato French Toast
Overnight caramel macchiato French toast bake is simple and delicious.
It's packed with sweet caramel macchiato flavor!
It's prepped in just 20 minutes!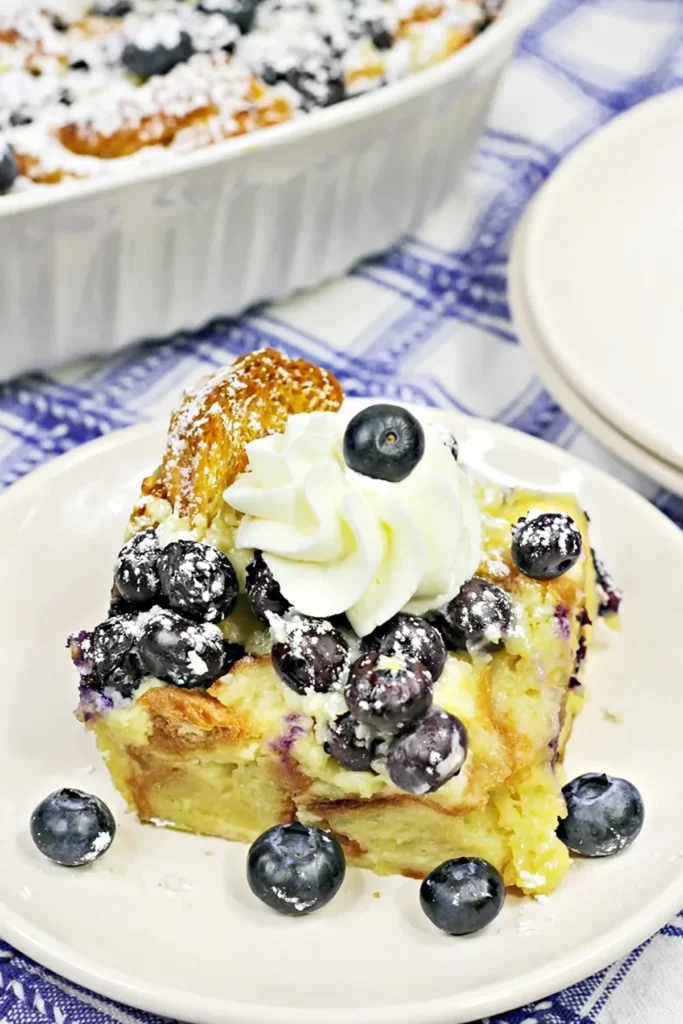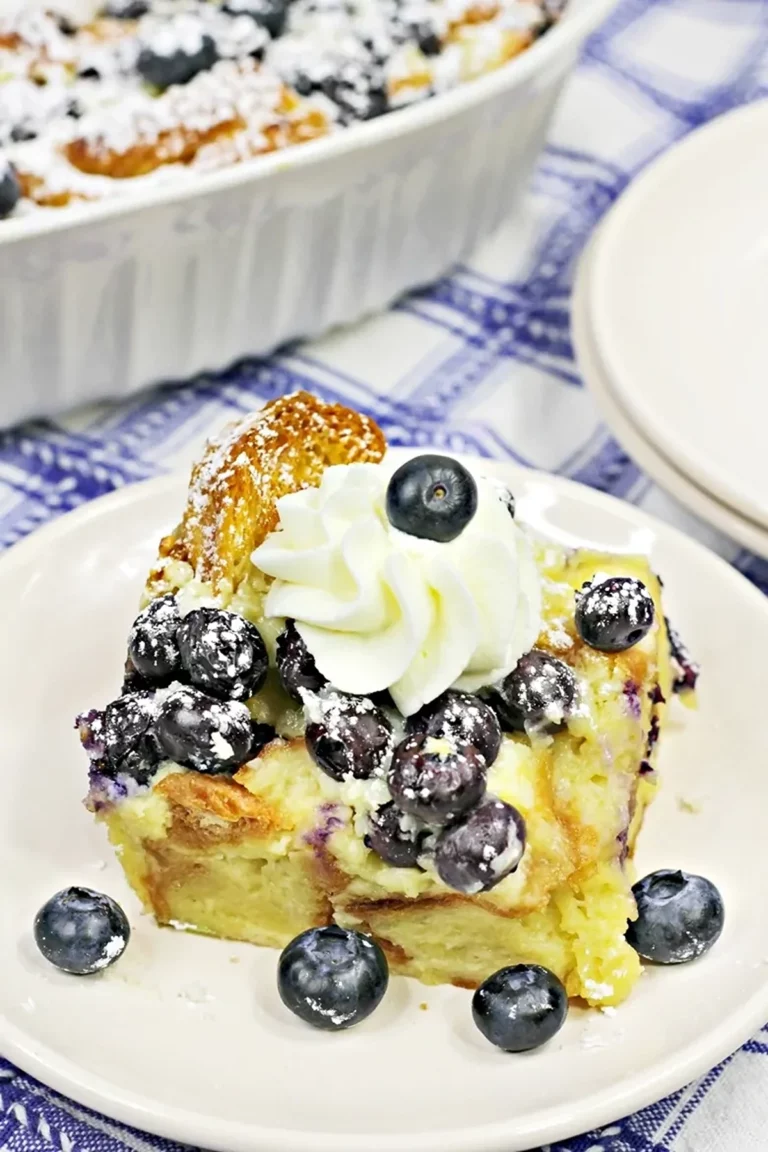 This blueberry croissant breakfast casserole takes 20 minutes to prep and 40 minutes to cook, resulting in 13 portions.
All you need are croissants, cream cheese, eggs, milk, and fresh blueberries.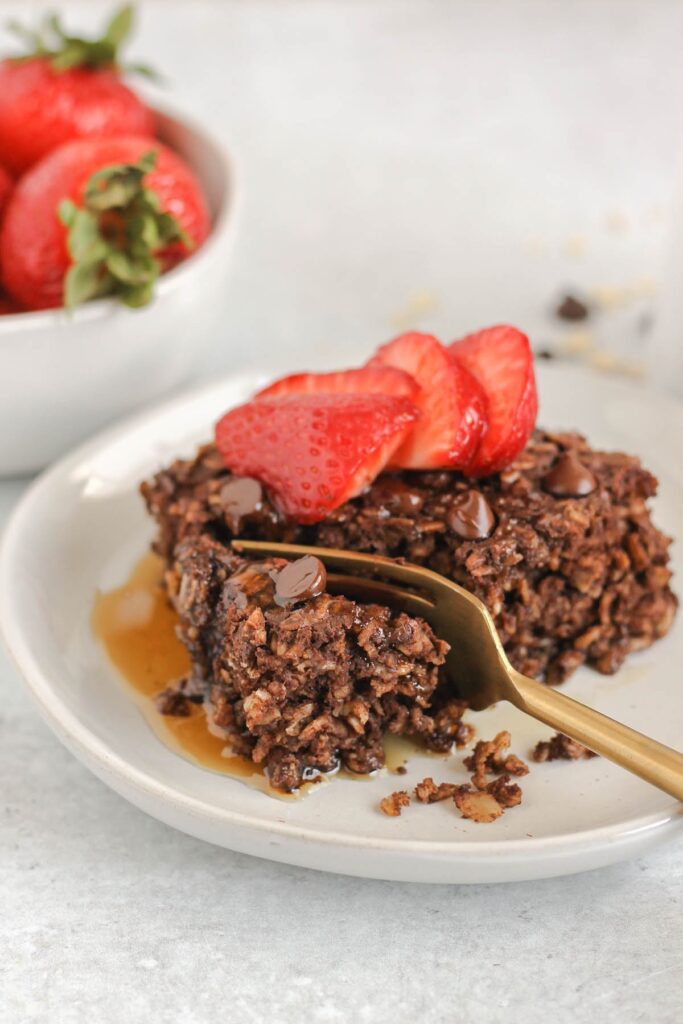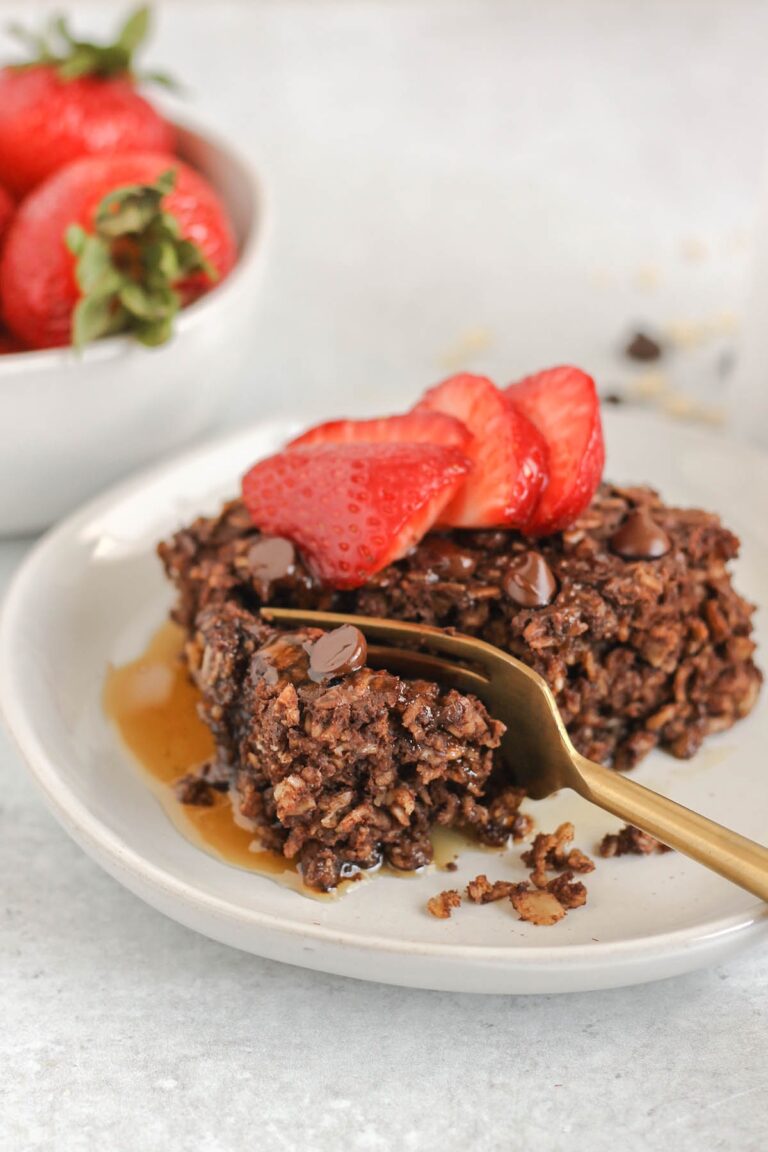 You can whip together a healthy and tasty recipe with whole-grain oats, flaxseeds, and cacao in just one bowl.
So if you're looking for a highly nutritious bake, this is for you.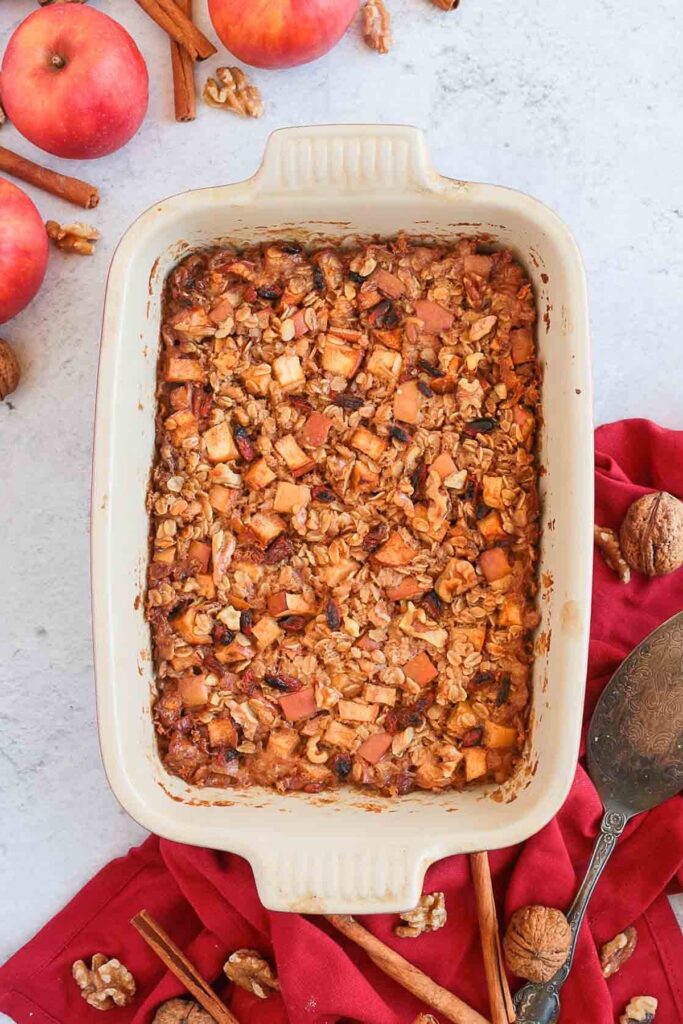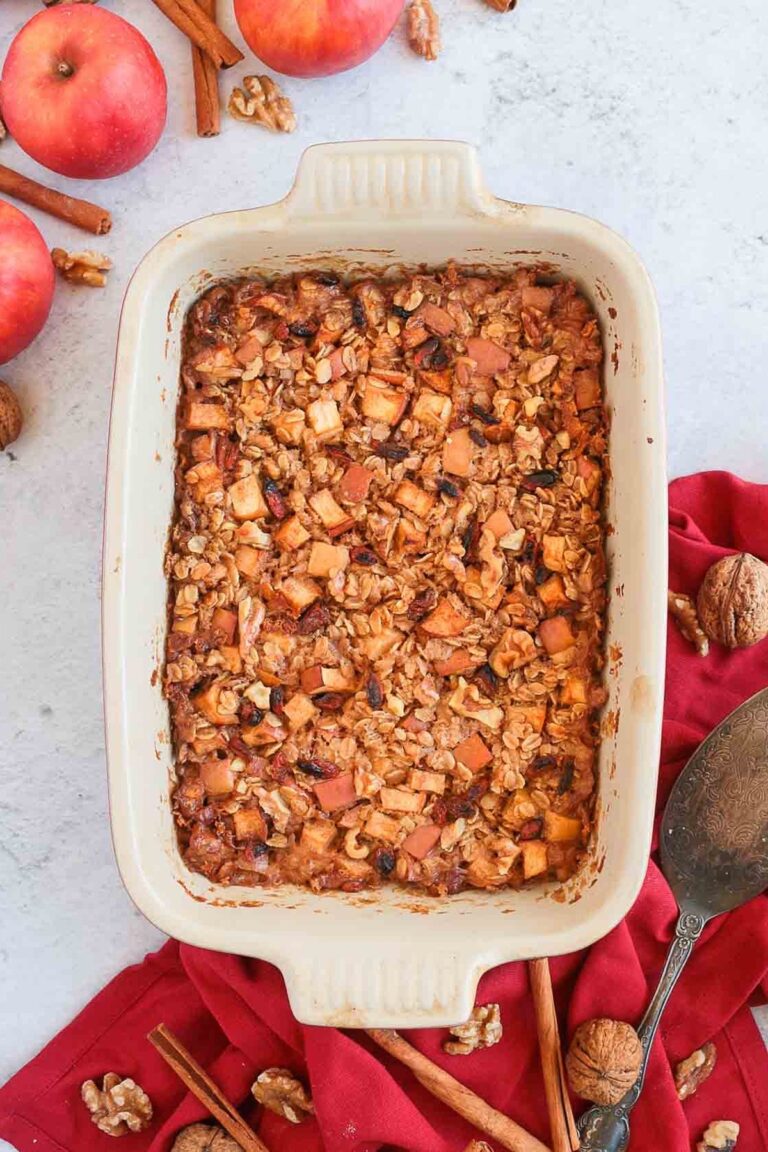 This apple cinnamon baked oatmeal is simple to make
with no eggs and no refined sugar.
The walnuts add a crunchy texture everyone will adore.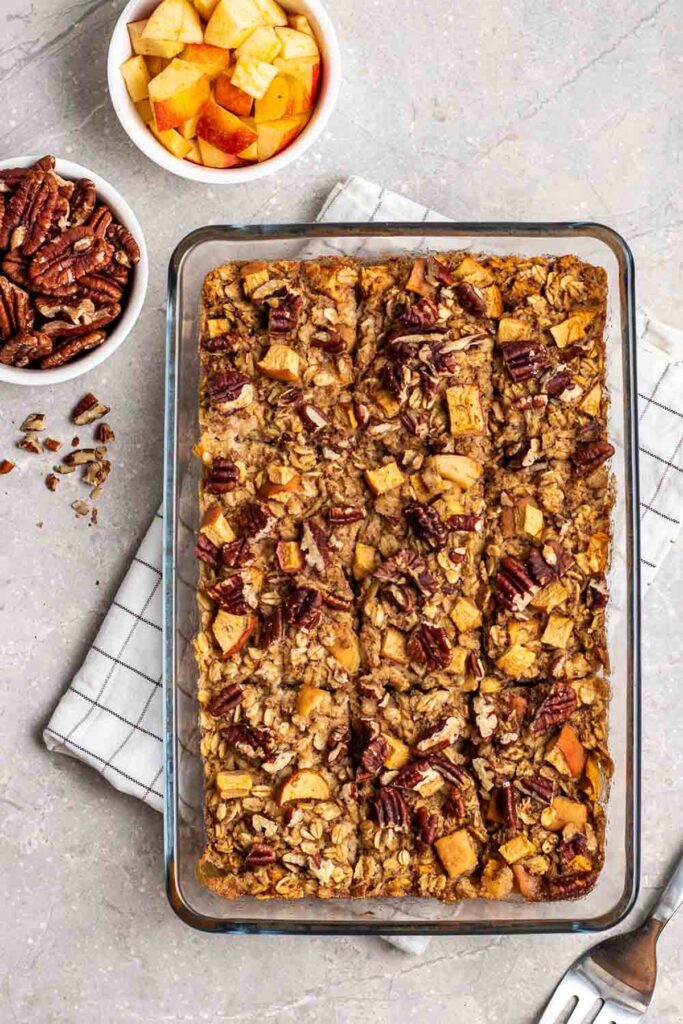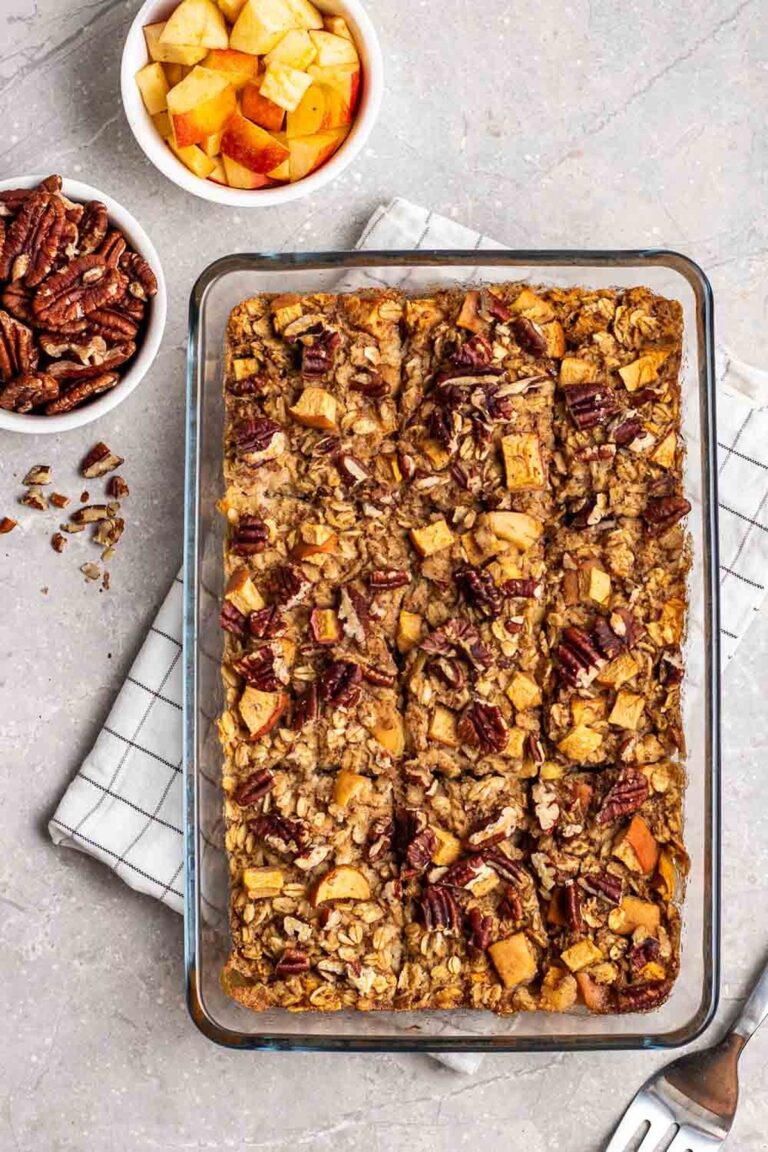 This apple pie baked oatmeal is naturally vegan and gluten-free.
It's a healthy fuss-free recipe that is easy to make and ready in an hour!
Best For A Special Occasion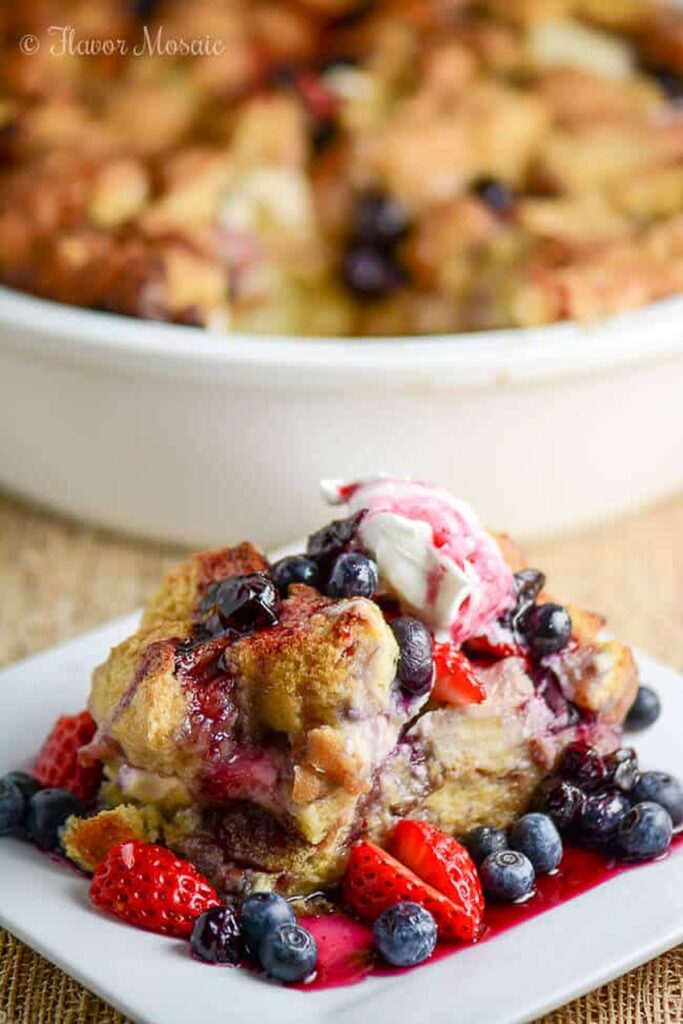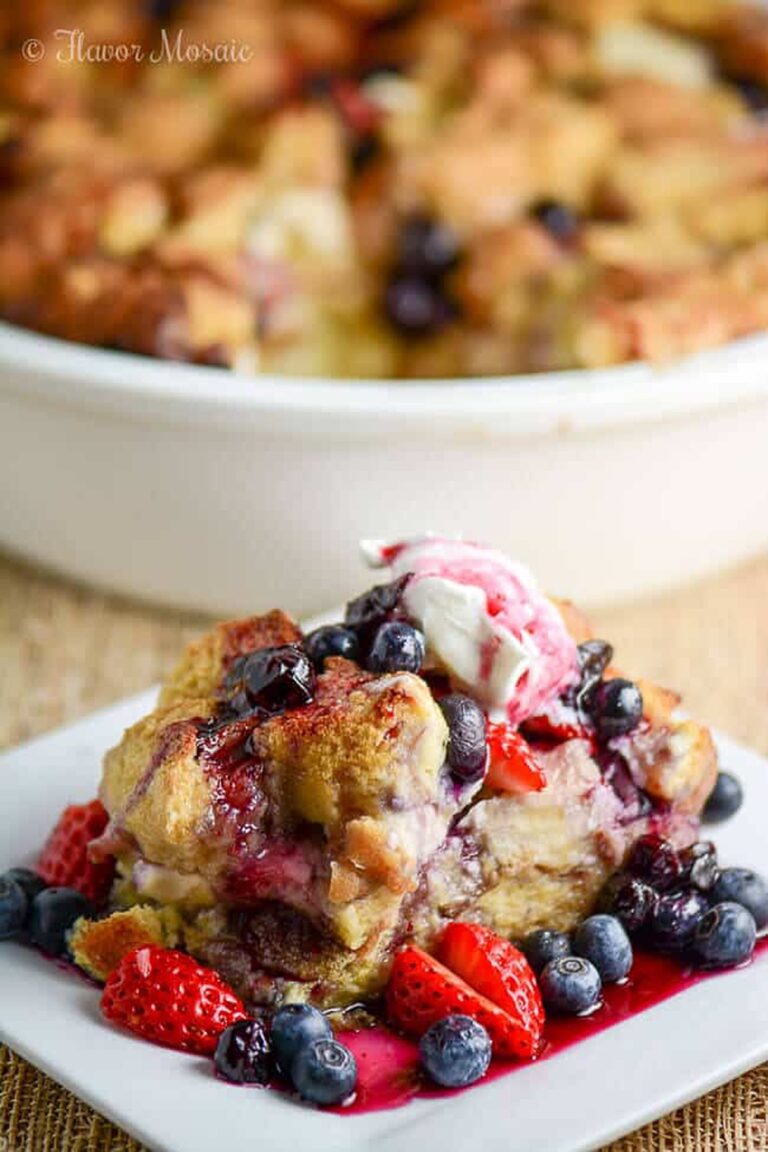 Blueberry Strawberry French Toast
Blueberry strawberry French toast is a tasty overnight casserole perfect for feeding a crowd for breakfast or brunch.
Key ingredients include day-old French, Brioche, Challah, Italian bread, cream cheese, fresh strawberries, and blueberries.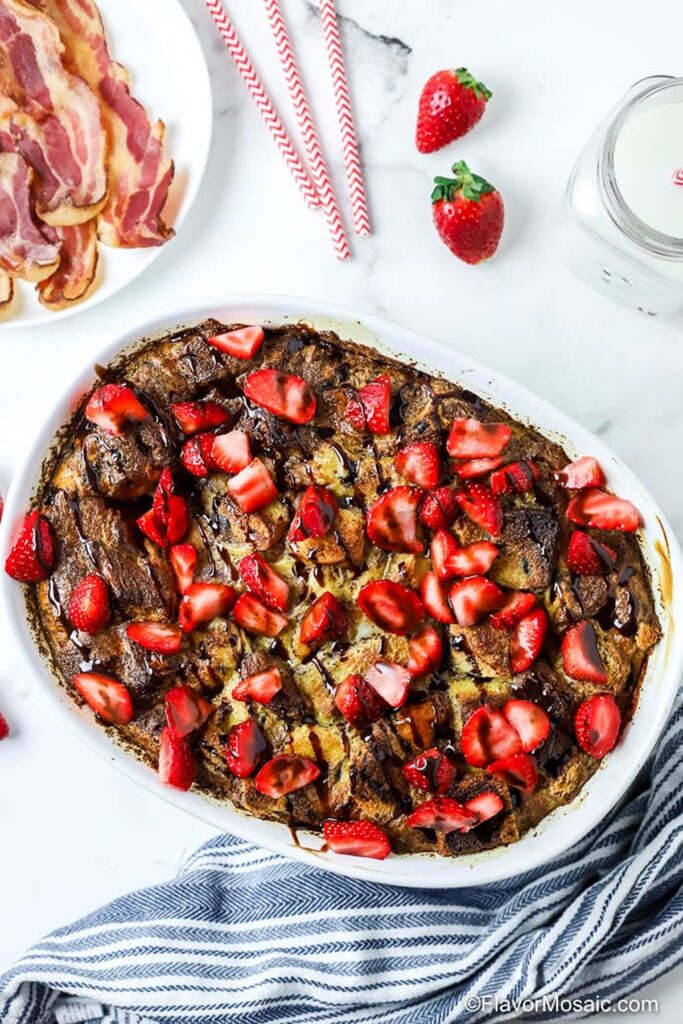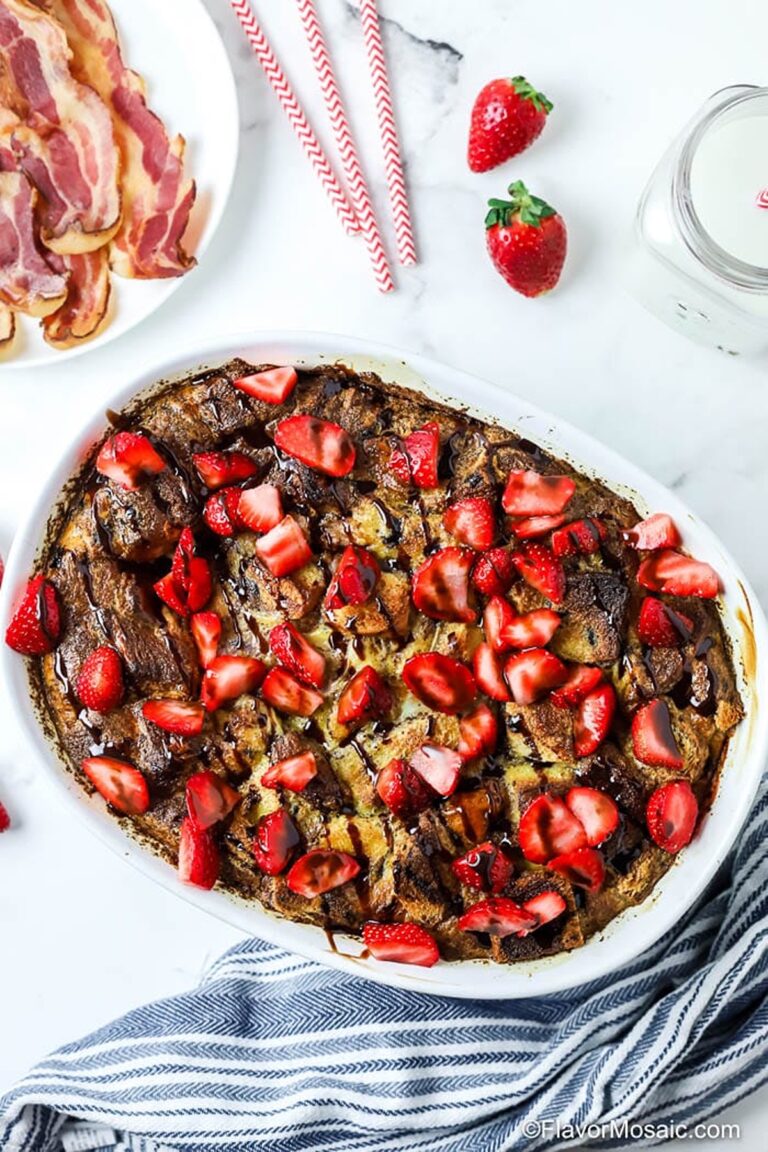 Chocolate Strawberry Toast Bake
What equipment will you need to make this chocolate strawberry toast bake?
You will need 2 ½ quart baking dishes, a medium mixing bowl, a large mixing bowl, a spatula, a whisk, a cutting board, and a knife.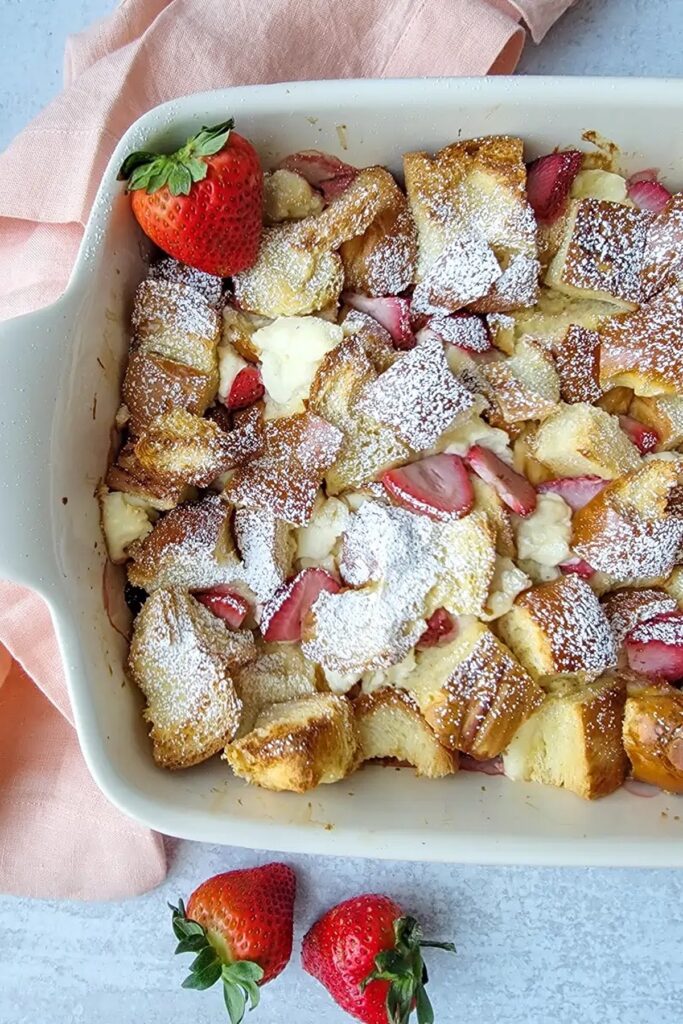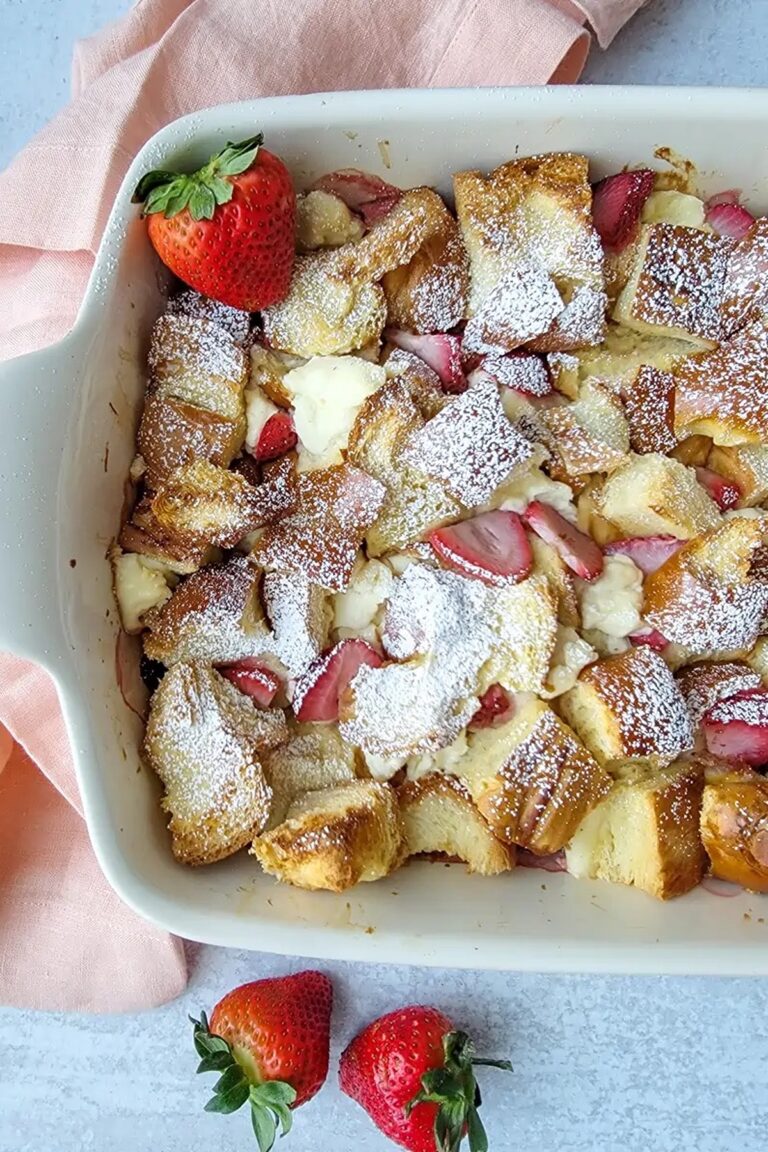 Strawberry Cream Cheese Toast Bake
Make this overnight french toast casserole recipe bursting with fresh strawberries and sweet cream cheese!
You will need a baking dish and 9 hrs 5 minutes of total time.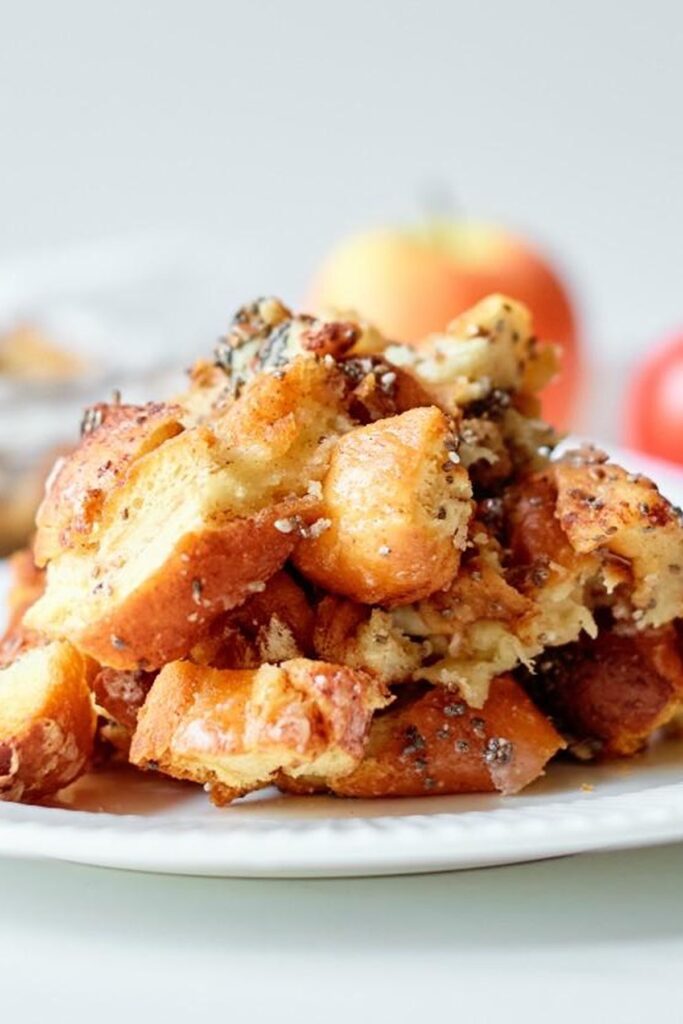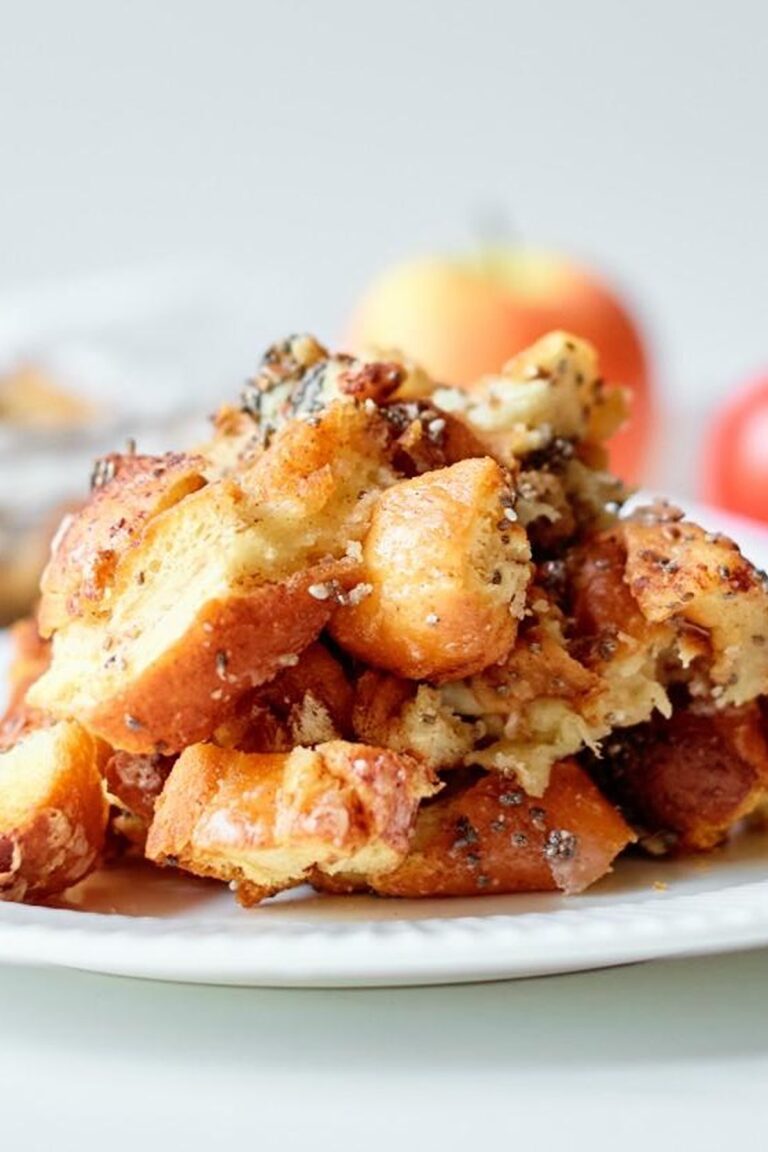 Try this donut chia seed baked breakfast casserole!
All you need is a pan, 35 minutes, four cinnamon donuts (or apple fritters), ½ cup of milk, 1 tbsp chia seeds, and 1 tsp flax.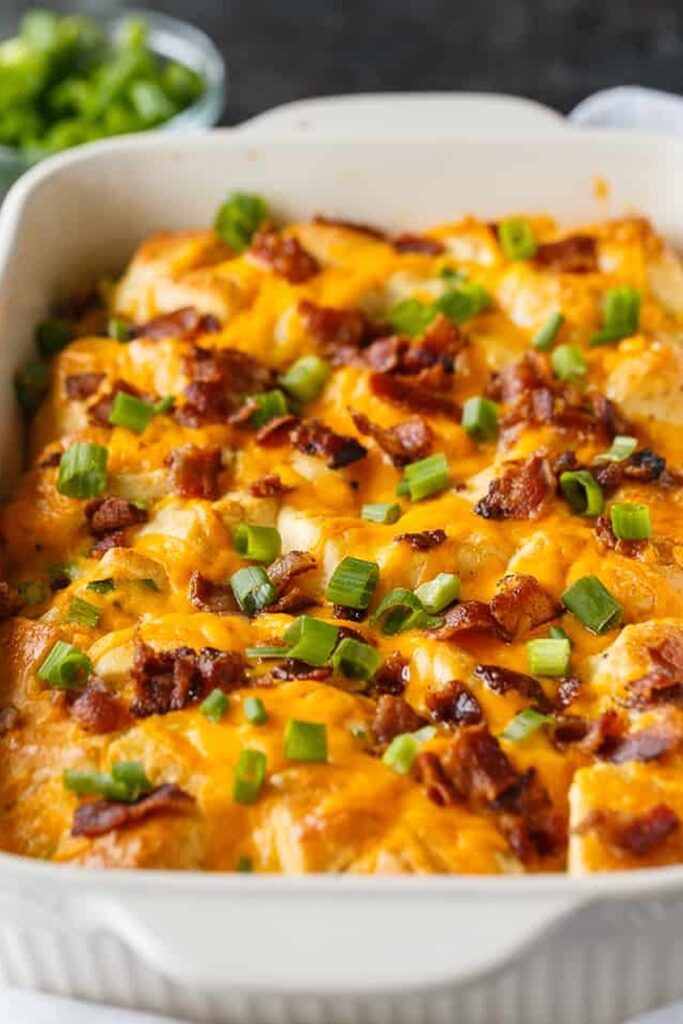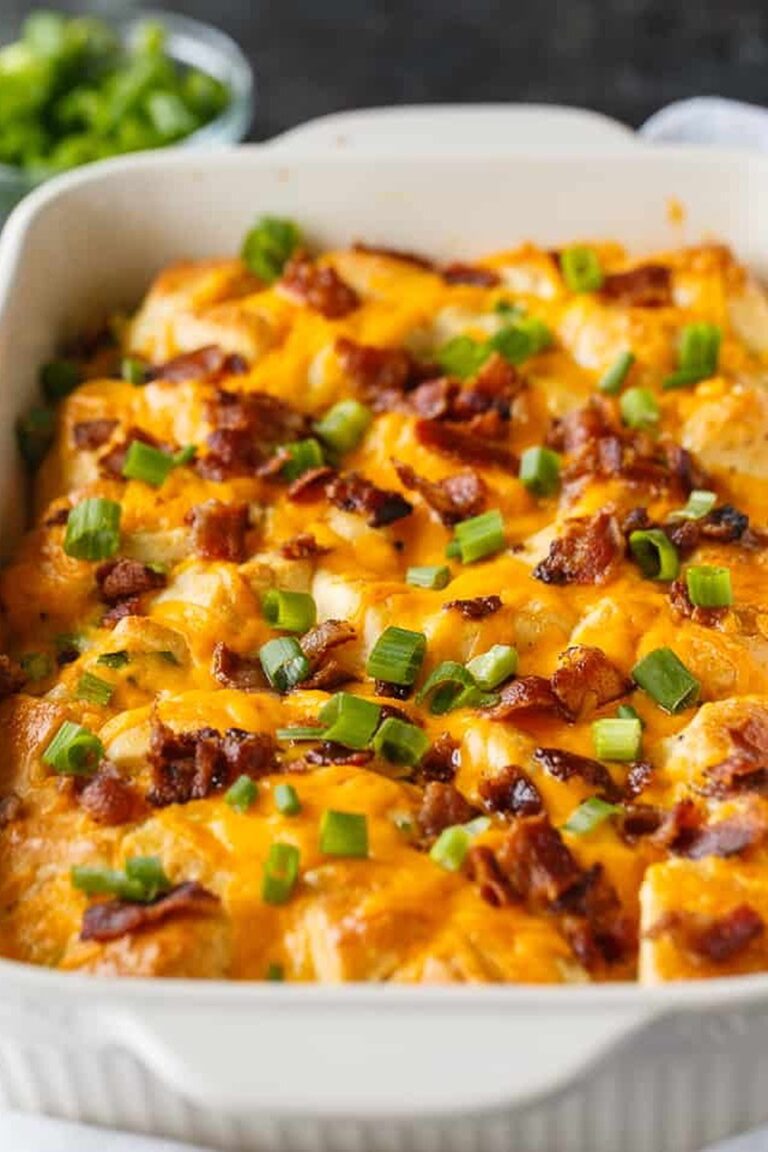 This bacon egg and biscuit casserole are pretty straightforward!
Just grab some eggs, heavy cream, cheddar cheese, bacon, green onion, and refrigerated biscuit dough.
Our Top Breakfast Casseroles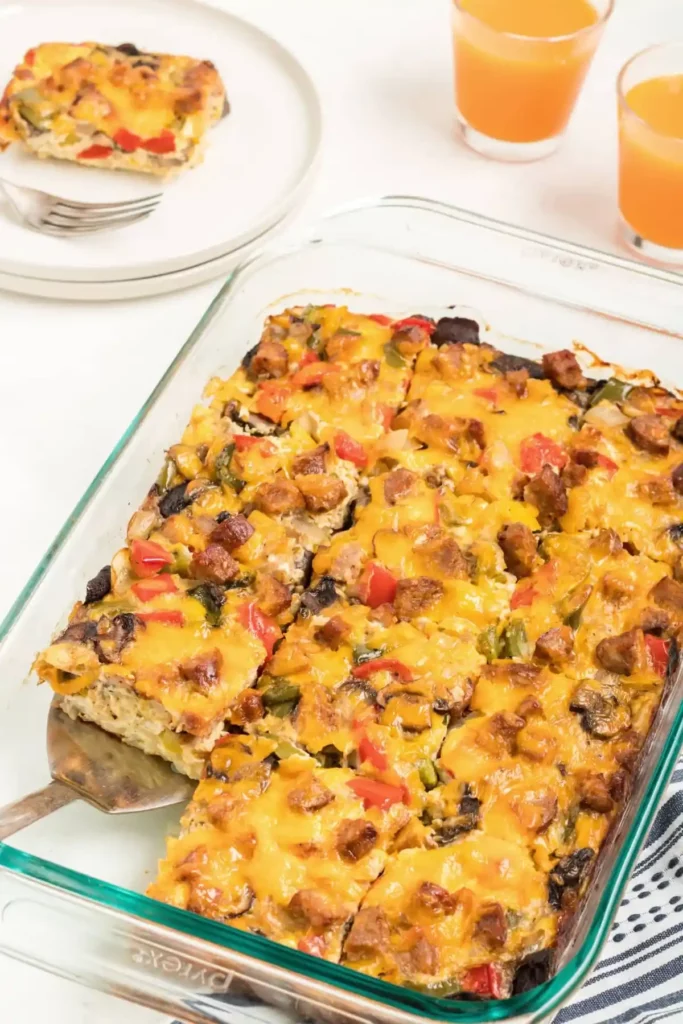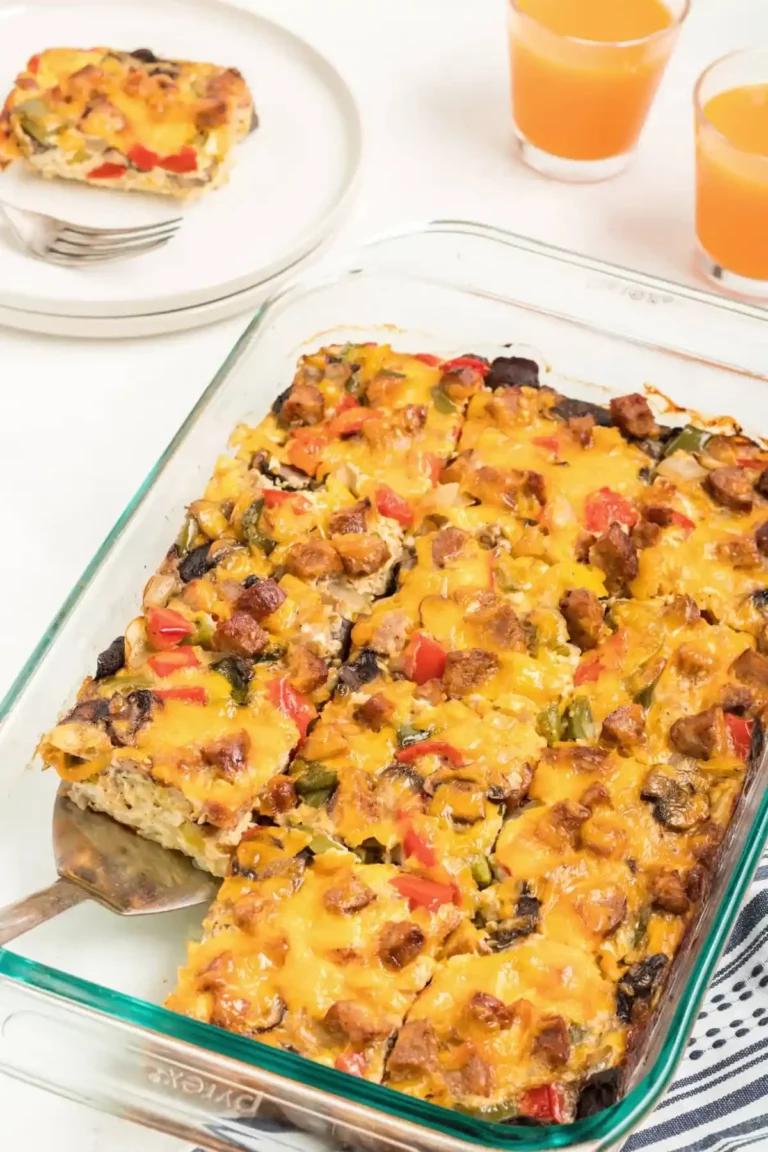 Take your favorite Mexican recipe for fajitas and turn it into a tasty morning bake.
It can even be prepared the night before for a breakfast that the entire family will love.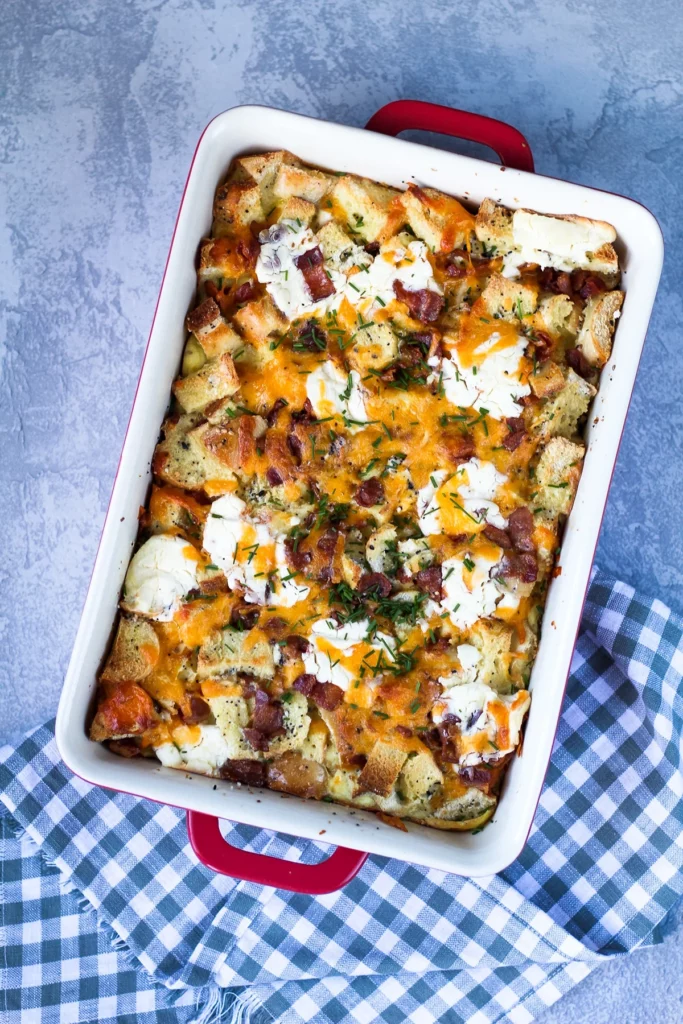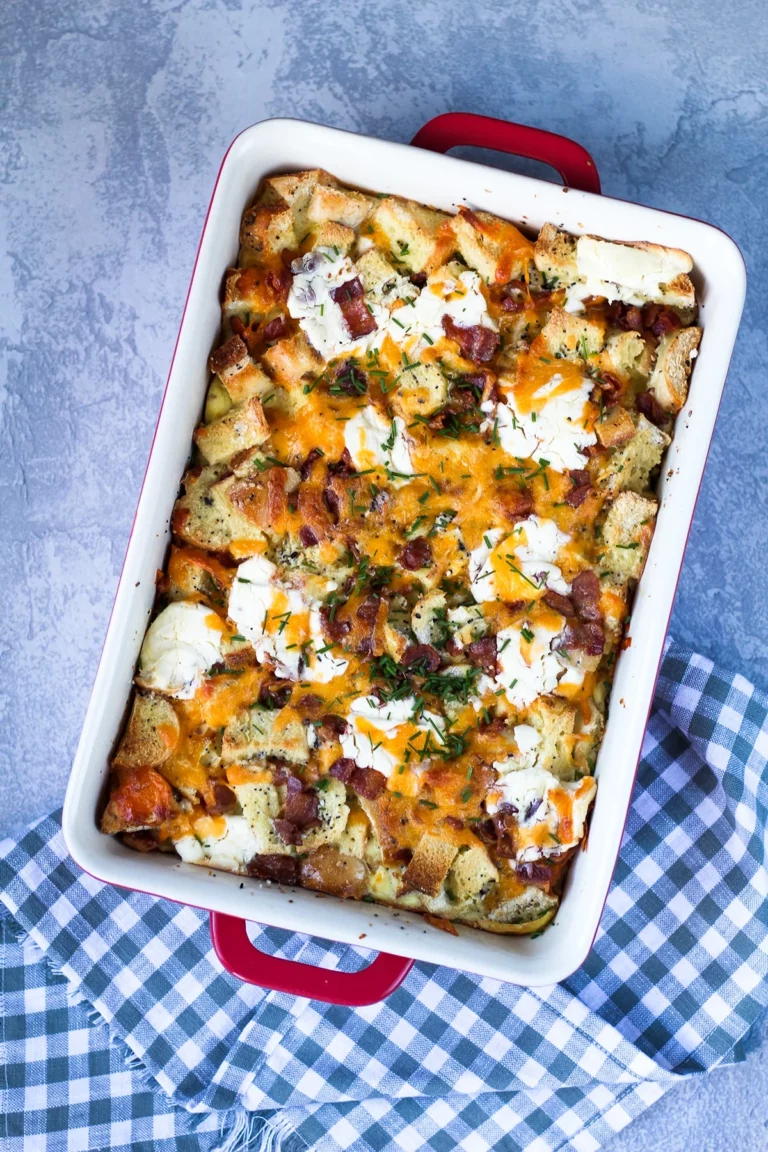 Everything bagel casserole features your favorite seasoning combined with fresh bagels, topped with cream cheese and crispy bacon!
It's perfect for a weekend breakfast or brunch.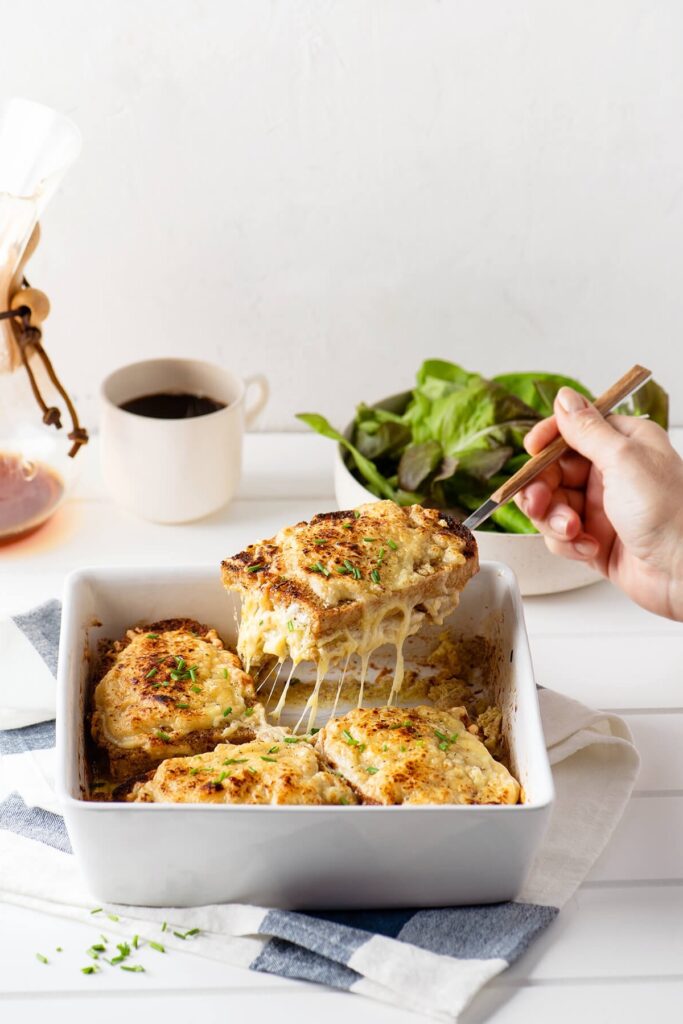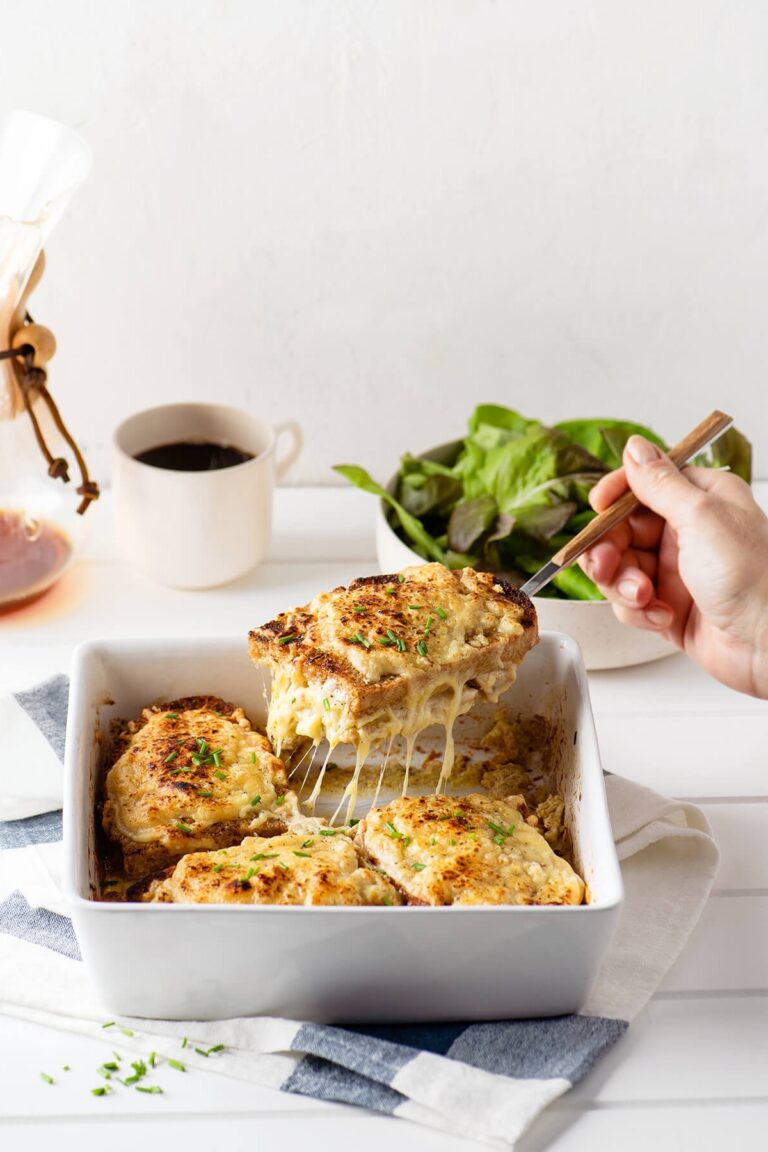 Croque-Monsieur bake is a classic French breakfast recipe you will love.
With ingredients like Gruyère cheese, sturdy rustic bread, Dijon mustard, and smoked ham, it's sure to put a smile on everyone's face.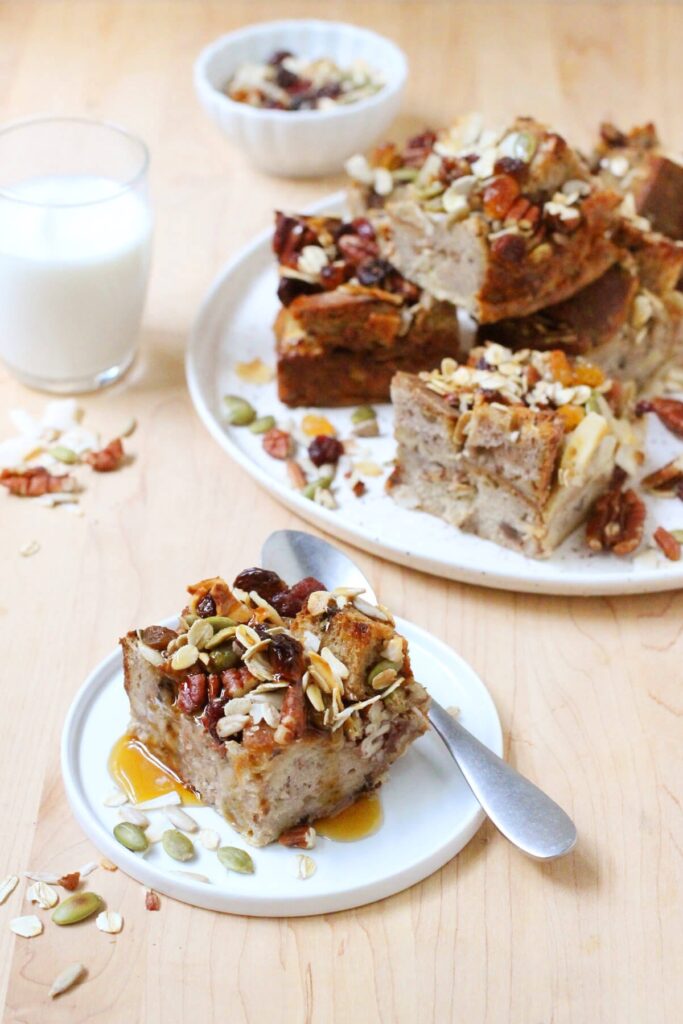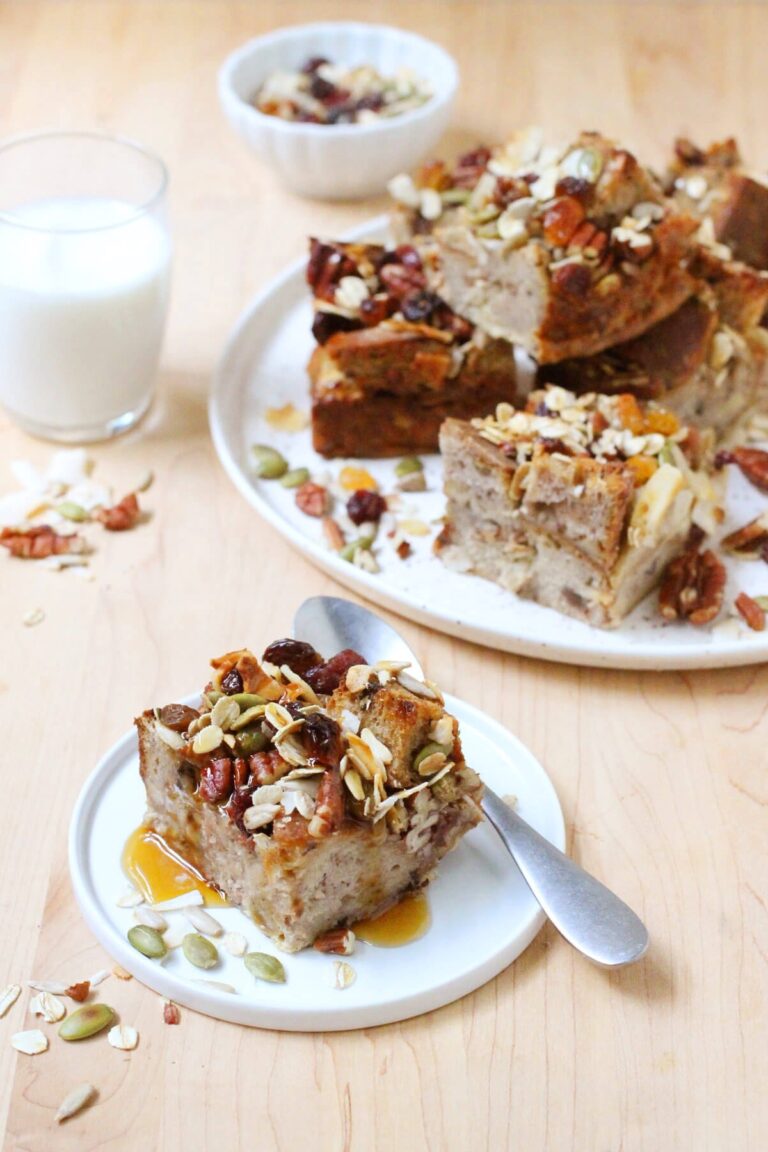 This lighter bread pudding is a great breakfast casserole recipe when you're on the go.
With eggs, whole wheat bread, healthy nuts, and dried fruits, you have everything you need to start your day.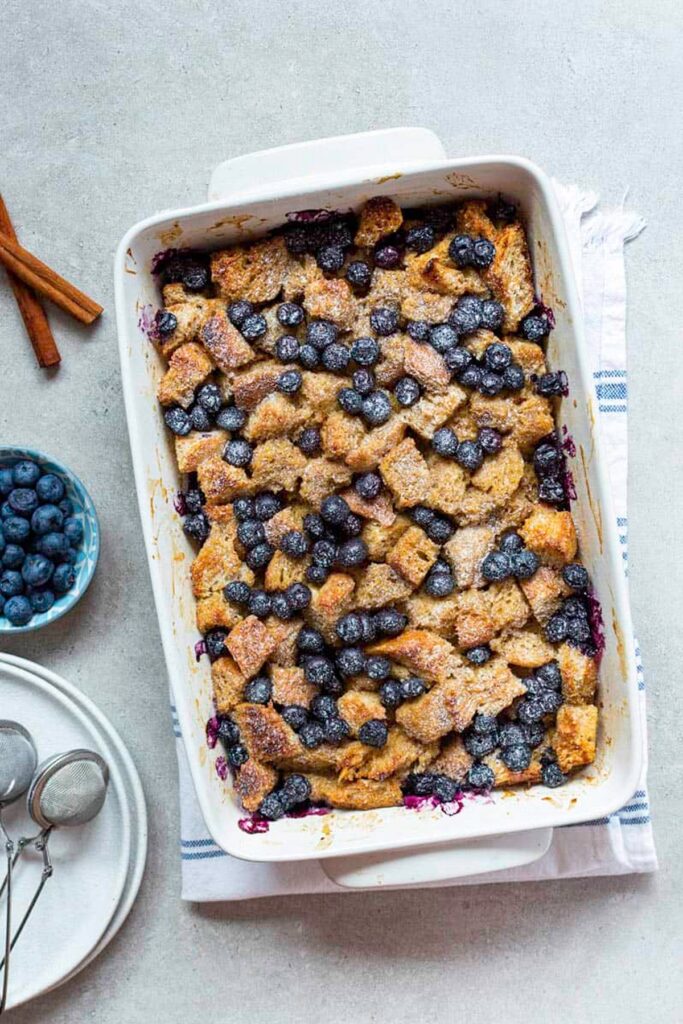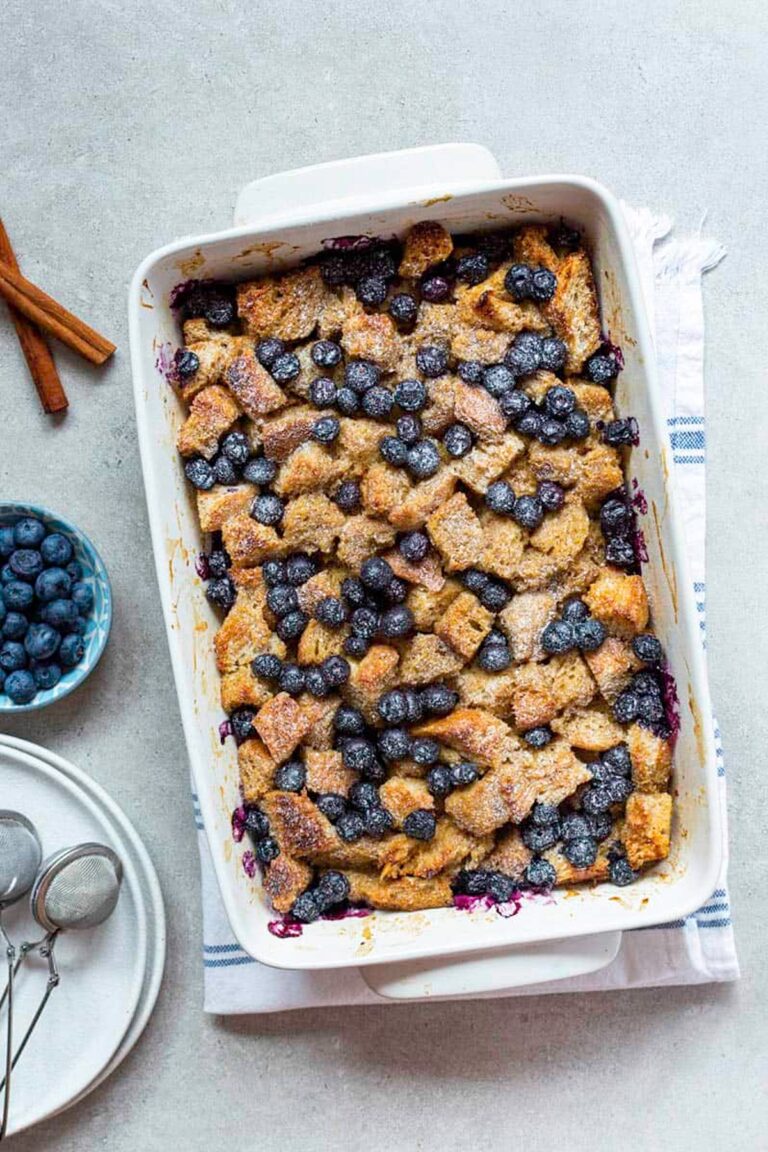 Blueberry French Toast Casserole
Use stale bread for this blueberry toast casserole to better soak up the moisture.
Top with your favorite fruit like blueberries, strawberries, pears, apples, etc.
How do I make an easy breakfast casserole?
Gather your ingredients and layer them into your favorite dish to make an easy breakfast casserole.
Then bake in the oven until it's done! See our list of recipes for more morning casserole ideas.
Now you're ready to serve the best breakfast casserole for the whole family! Whether it's savory or sweet, this list won't disappoint.