This is how we do the weekend here at The Worthey House. Lazy Saturday mornings, filled with hearty breakfast recipes, like our loaded bacon breakfast strata, and our Caramel S'mores Iced Coffee. Yes, it's all extra extra over this way, but that's the perfect way to start the weekend, right? Get my iced coffee recipe below, and see how I spend my weekends.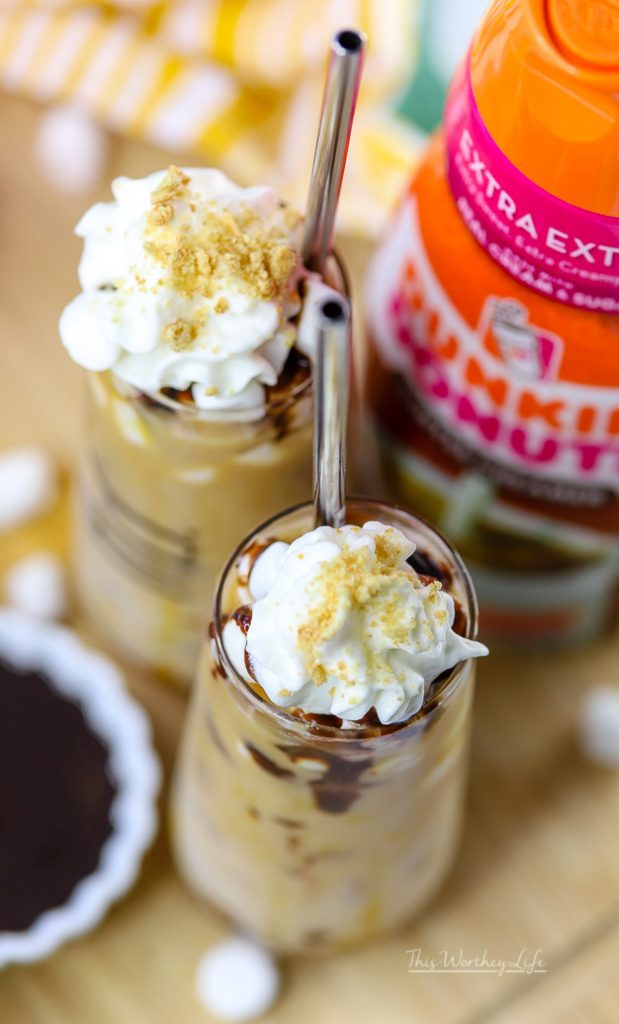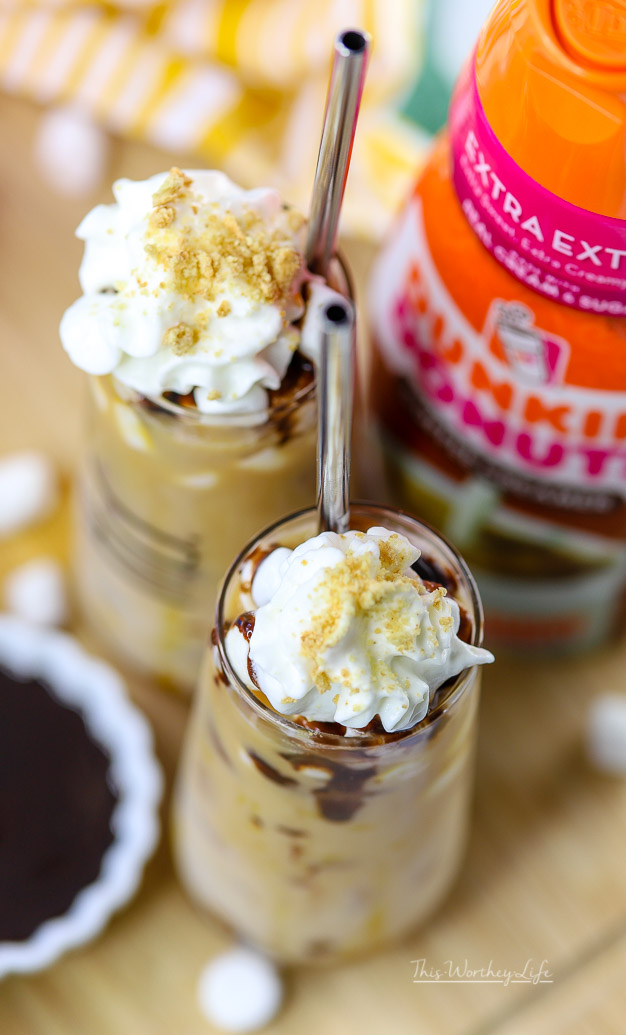 Caramel S'mores Iced Coffee | Things I Do On The Weekends
I am a dad, a husband, an employee, and a blogger rolled into one; but by the time the weekend rolls around I am almost always too pooped to pop, and I have a lot to accomplish. The yard work ain't going to do itself now isn't? Yep, by the time Friday daylight breaks over the horizon I am going to need an extra boost to get me through all of the tasks I have to check off my to-do list. There are those times when a regular cup of Joe isn't going to cut it, nope, not one bit. What I need is my homemade Caramel S'mores Iced Coffee, dumping a bit of sweet caramel sunshine into my engine. After one cup I am bright-eyed and bushy-tailed and ready to take on whatever the day has to offer.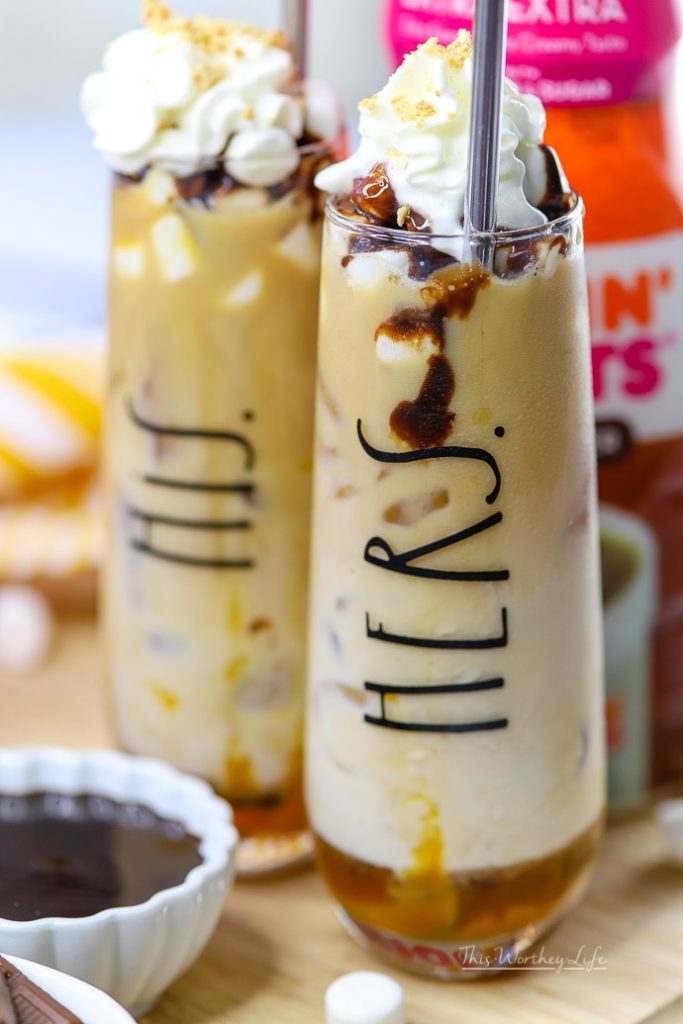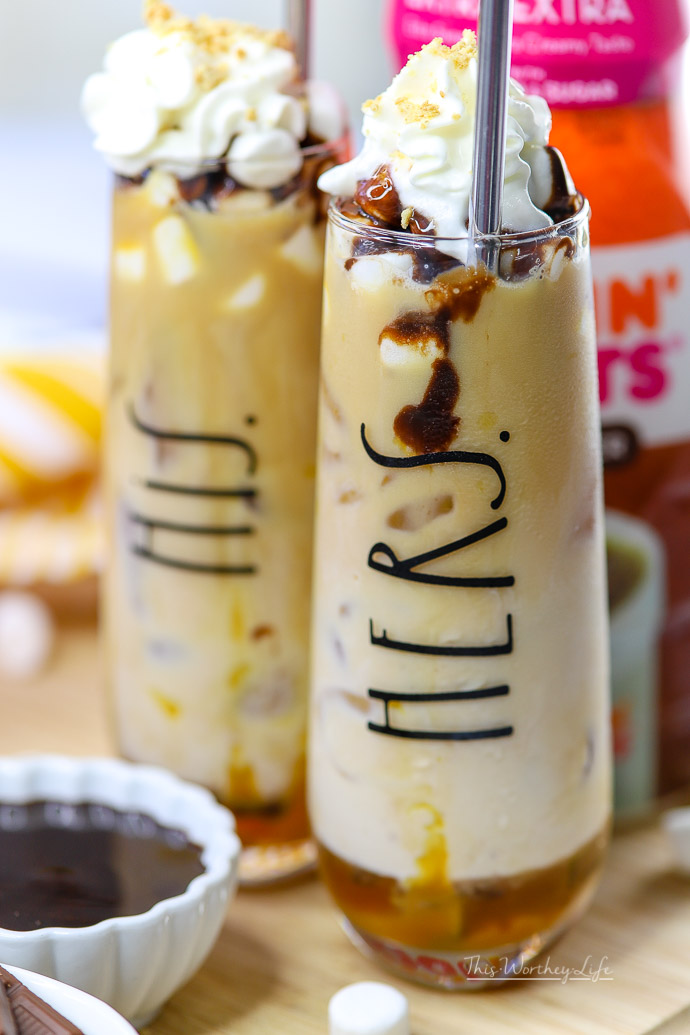 And Dunkin' Donuts Extra Extra coffee creamer is a pivotal pour in my cup, and proof positive that at times being a little extra extra is a good thing. With its extra sweetness (made with real cream and sugar) and extra creamy taste, it adds the perfect blend of everything I need my creamer to always be, delicious. And why not treat yourself, and your bae, to something delicious and homemade?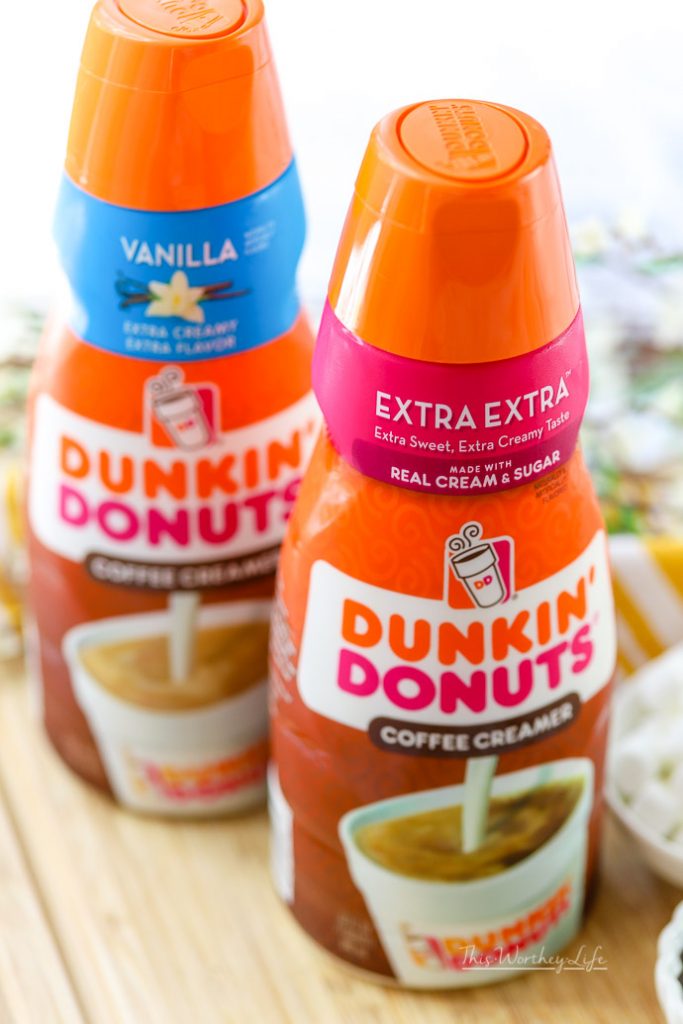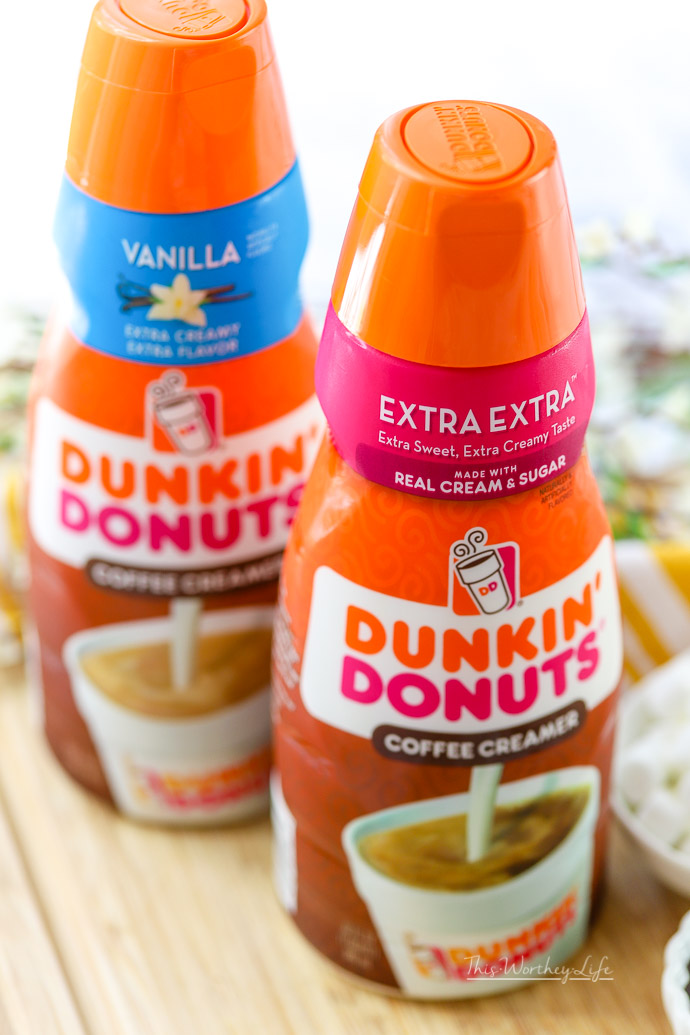 I will show you how I pulled off and managed to not only put a little boost in my tank, I scored major points from the Mrs. when I offered her this yummy coffee concoction. And don't worry, it's so easy to put together.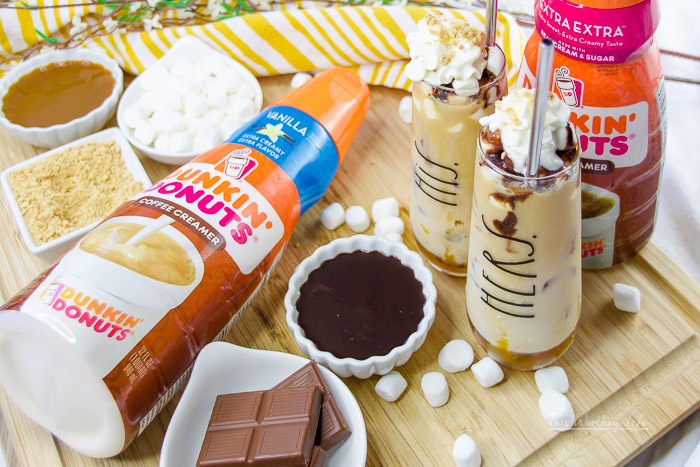 It starts with a cup of freshly brewed coffee, which can be made the night before because you don't want to have to wait for the hot coffee to cool in the fridge as you let the early morning slip through your grasping fingers. You will also need ice, caramel syrup, chocolate syrup, caramel flavoring, whip cream, pulverized Graham crackers, mini-marshmallows, and a single, or two, square of dark or milk chocolate. Whip it up, serve it up, and most importantly, drink it down.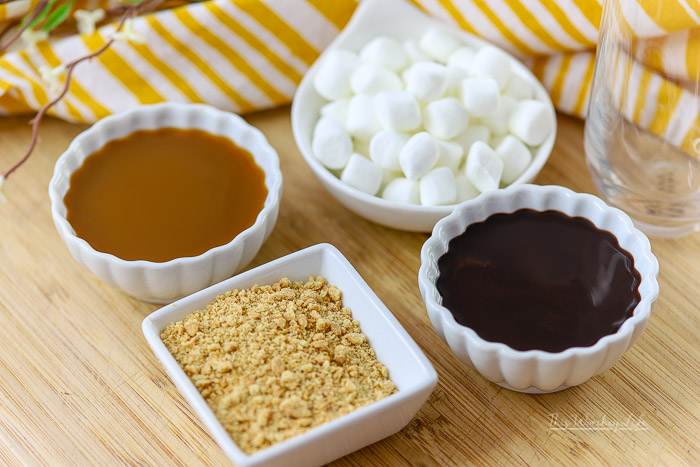 Our Caramel S'mores Iced Coffee has all of the familiar flavors of a traditional S'mores treat. Graham crackers, marshmallows, and rich decadent milk or dark chocolate. Every one of these flavors are made even better, more memorial with Dunkin' Donuts Extra Extra coffee creamer.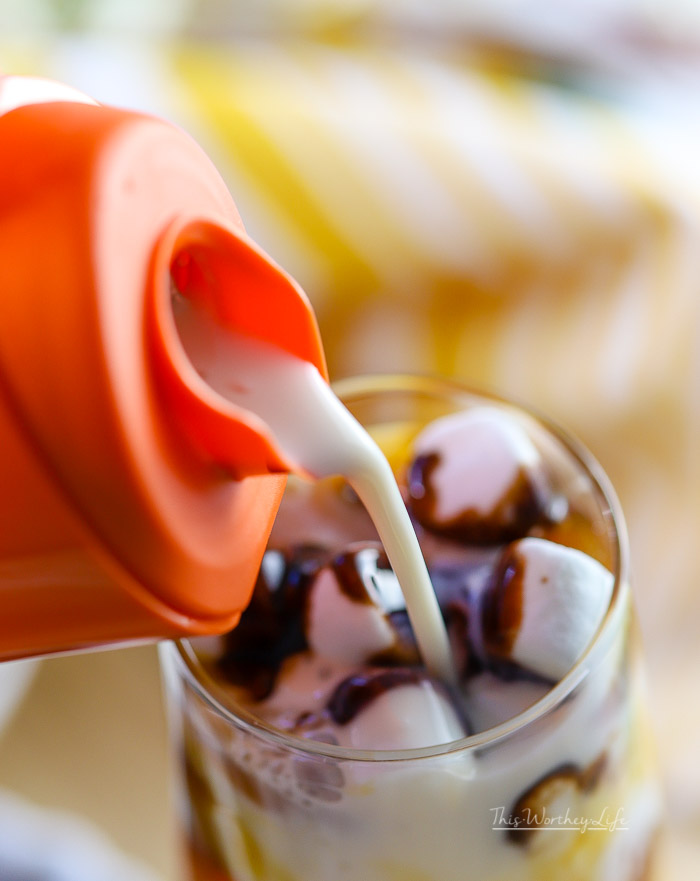 Extra Extra Sweet, Extra Creamy that's what's so special about adding Dunkin' Donuts coffee creamer.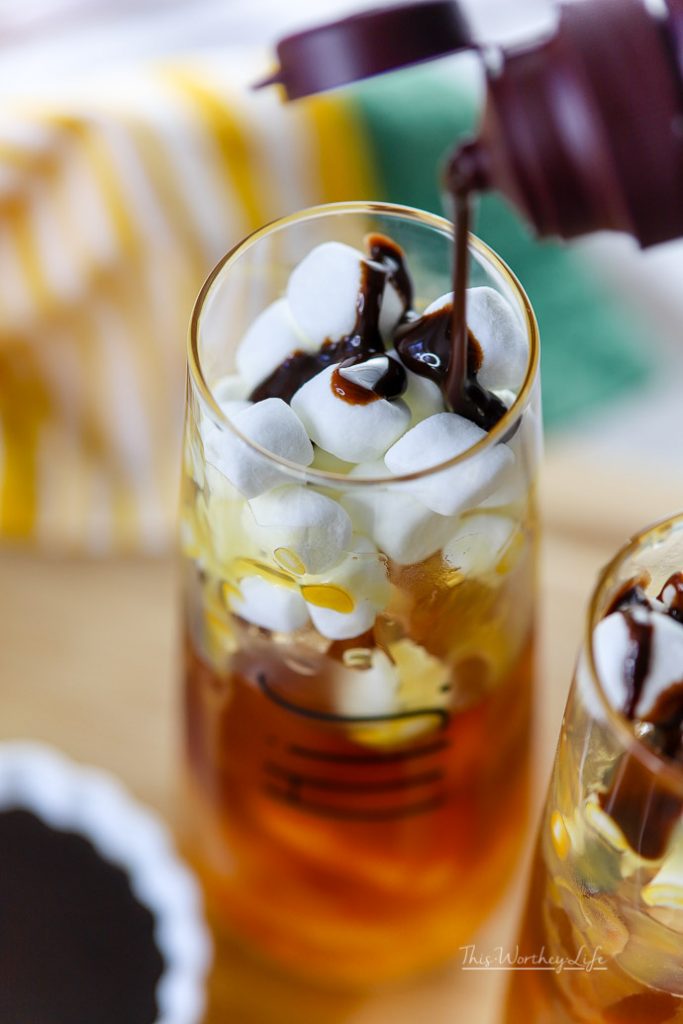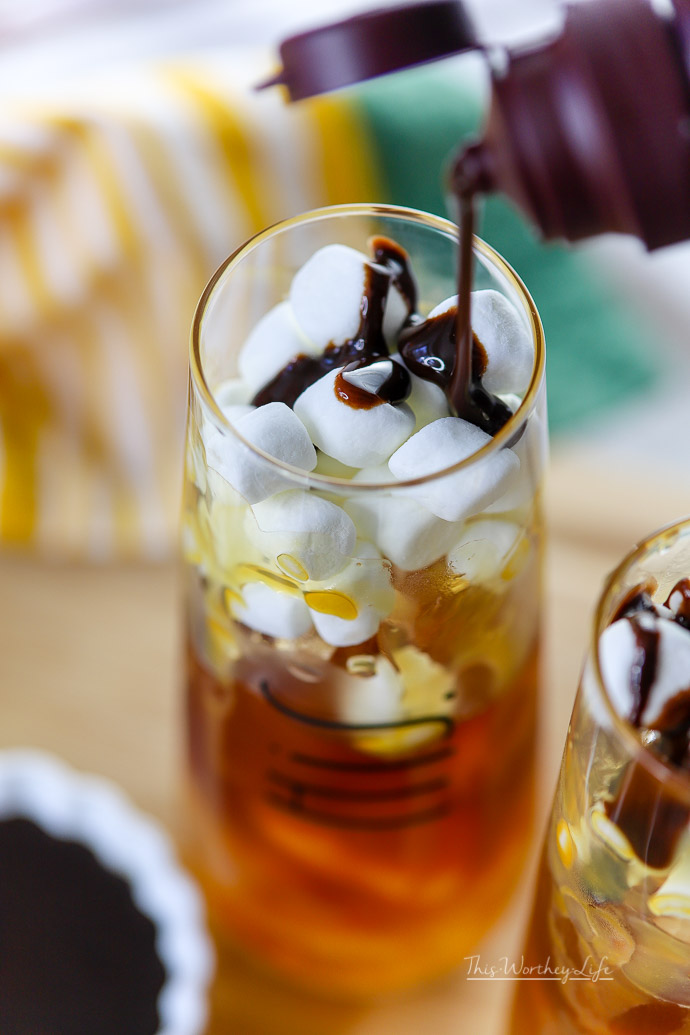 This iced coffee recipe was already the whip, but we took it to eleven by adding Dunkin' Donuts coffee creamer!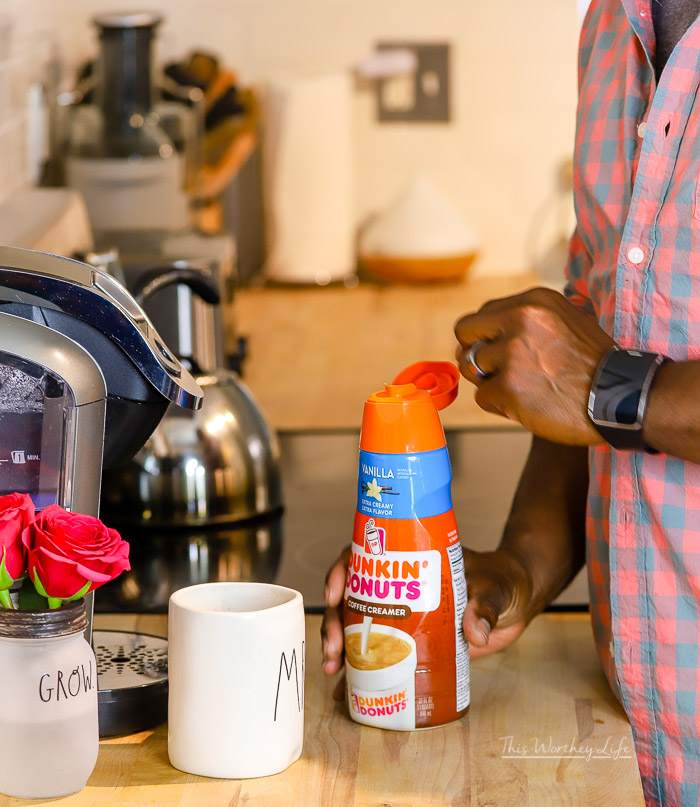 On the weekends I need all of the extra extra I can get into my coffee cup. I even had enough energy to make my Loaded Breakfast Peppers + Bacon Strata.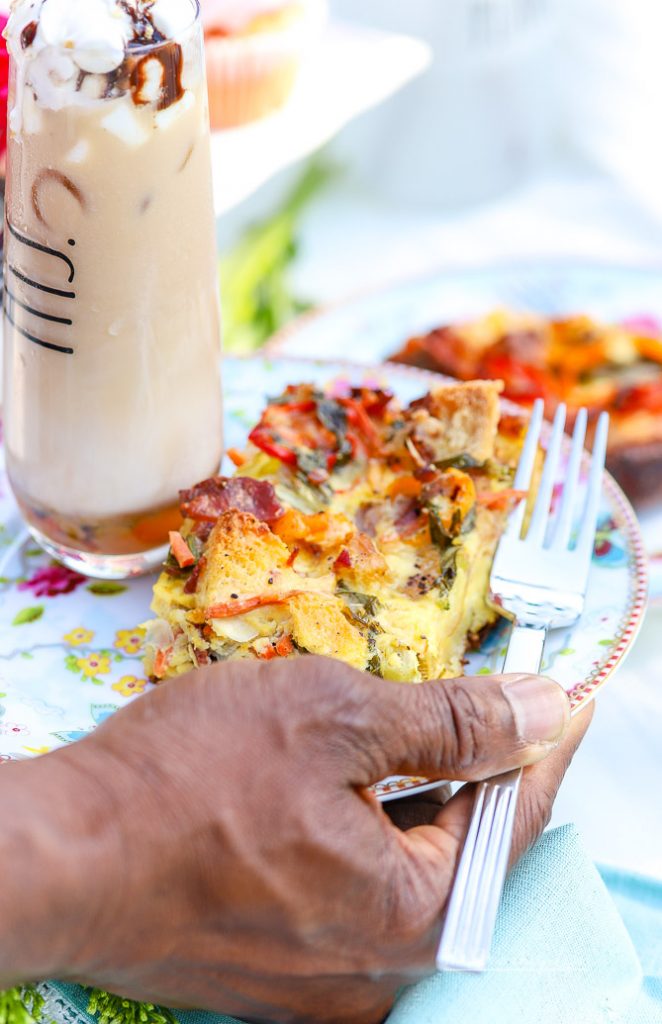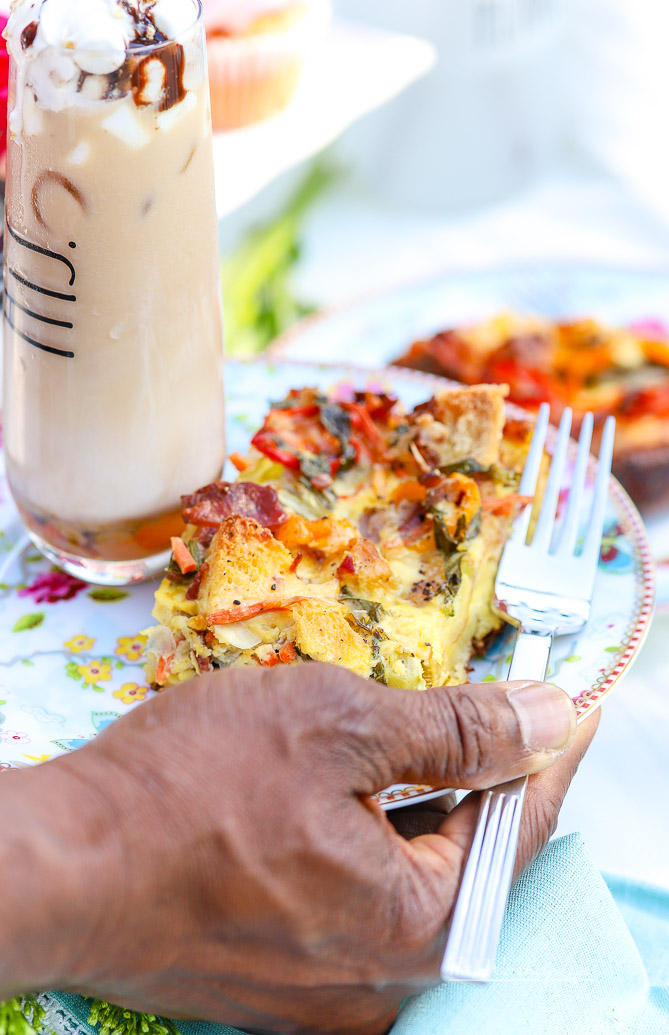 This is an incredibly cheesy and hearty entree perfect for a weekend or weekday brunch date with the Mrs. One thing I enjoy doing on the weekend is spending time in the kitchen, creating delicious meals for my family, and spoiling my wife with her favorite things to eat.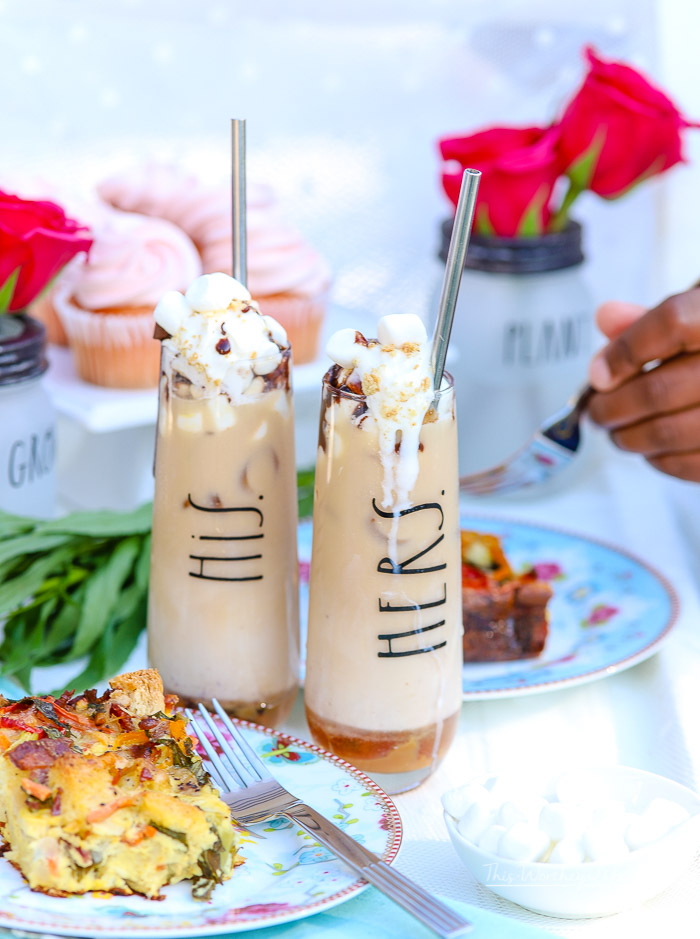 My delicious strata paired perfectly with the Caramel S'mores Iced Coffee recipe. Proof once again, there is nothing coffee can't do. So, tell me what can't you do with your favorite iced coffee recipe? We would love to read all about it, drop us a line or two in the comments section down below. And until then, let's go coffee or go home.
How to make a Caramel S'mores Iced Coffee
Ingredients:
1/2 cup coffee
1-ounce Caramel Premium Gourmet Syrup
2 ounces Dunkin' Donuts Extra Extra Coffee Creamer (You can use regular, Vanilla, or Caramel)
1 tablespoon Caramel Sauce
1 tablespoon dark chocolate sauce
8-10 mini-marshmallows
1 tablespoon pulverized Graham crackers
Whip cream
ice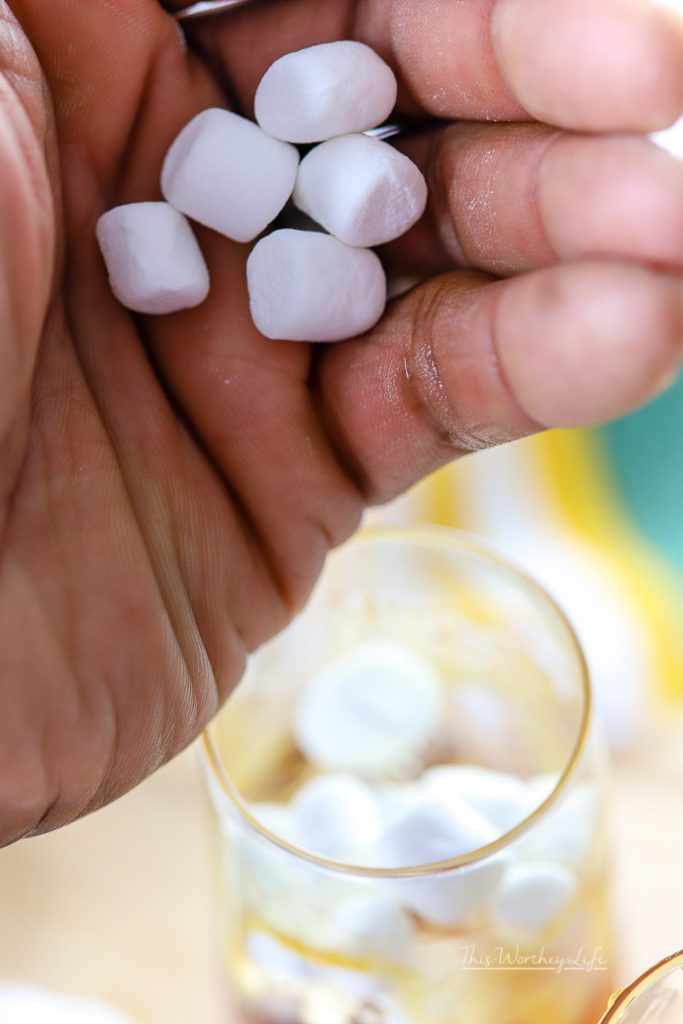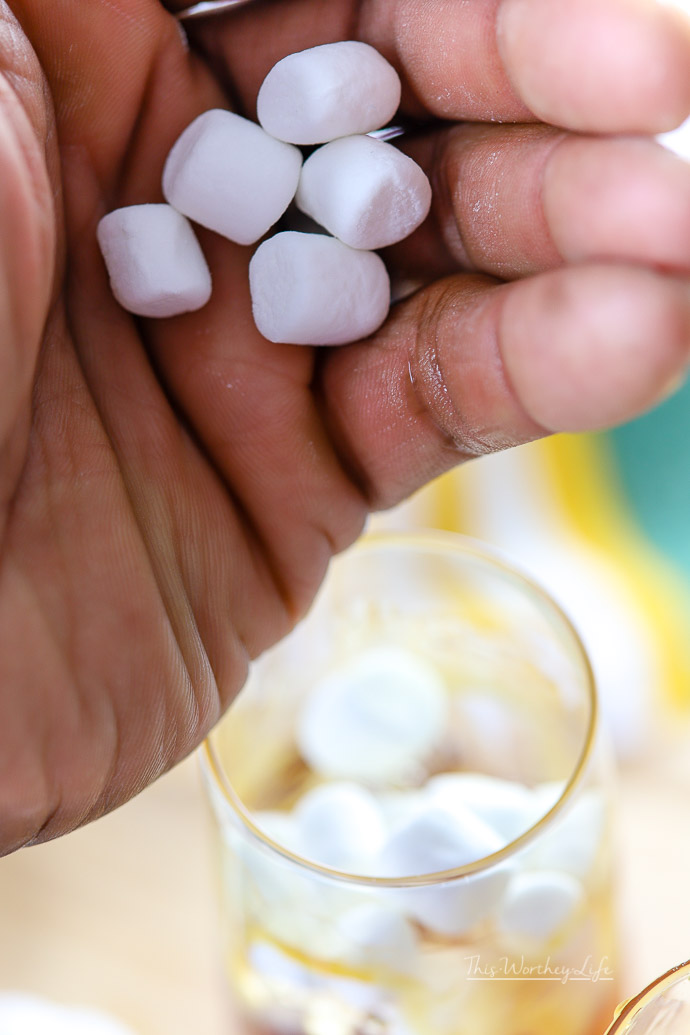 Directions:
Into the bottom of a serving glass, add 1-ounce Caramel Premium Gourmet Syrup.
Hold the glass at an angle and pour the caramel sauce onto the inside surface of the glass in a circular motion.
Fill the glass halfway with crushed ice.
Pour a half-cup of cold coffee into the glass.
Add Dunkin' Donuts Extra Extra Coffee Creamer. (You can use regular, Vanilla or Caramel)
Drop in the mini-marshmallows.
Drizzle dark chocolate syrup over the marshmallows.
Top with whip cream and sprinkle with pulverized Graham crackers.
Adorn with a single square of dark or milk chocolate.
Serve with a drinking straw.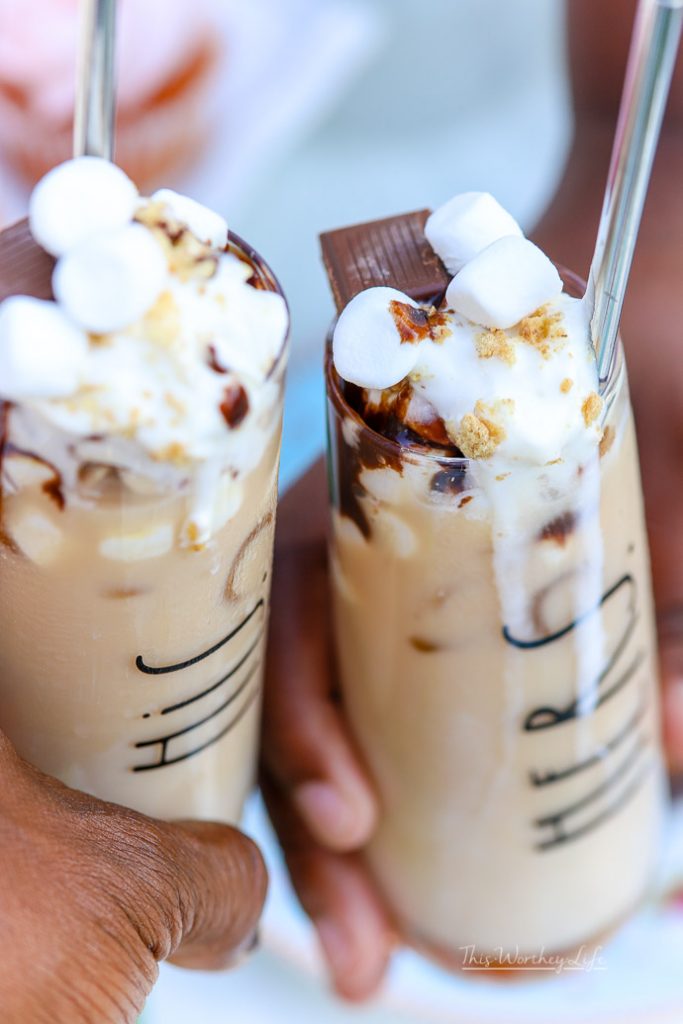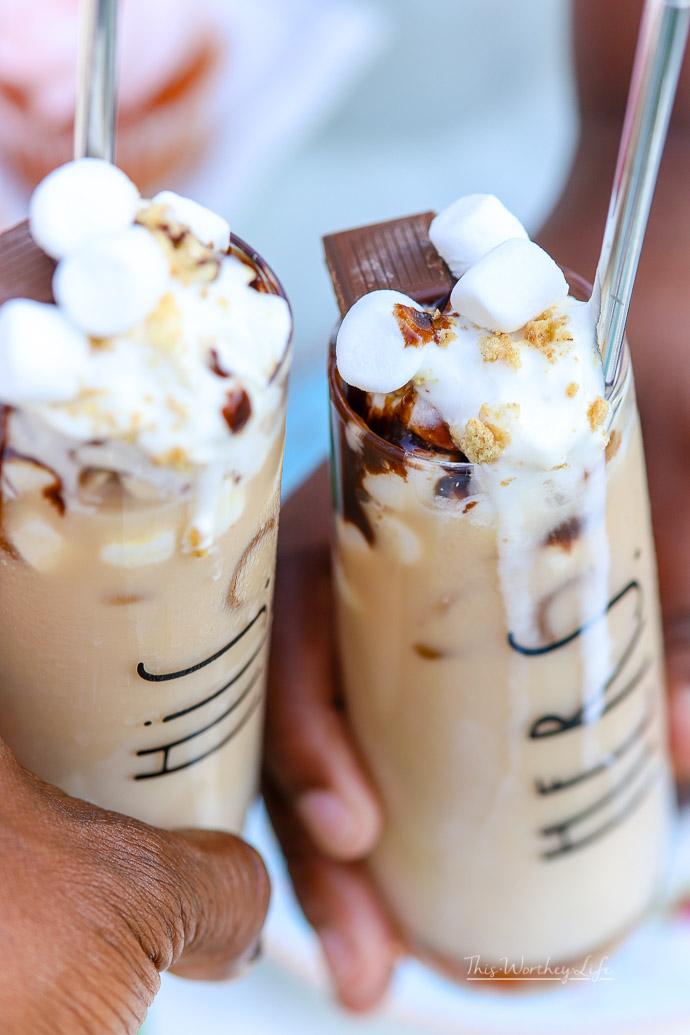 This is weekends at the Wortheys! How do you spend your weekends? However, you spend them, be sure to start the day off with some extra extra in your cup, by trying the new Dunkin' Donuts Extra Coffee Creamer flavors: Vanilla Extra Extra and Caramel Extra Extra.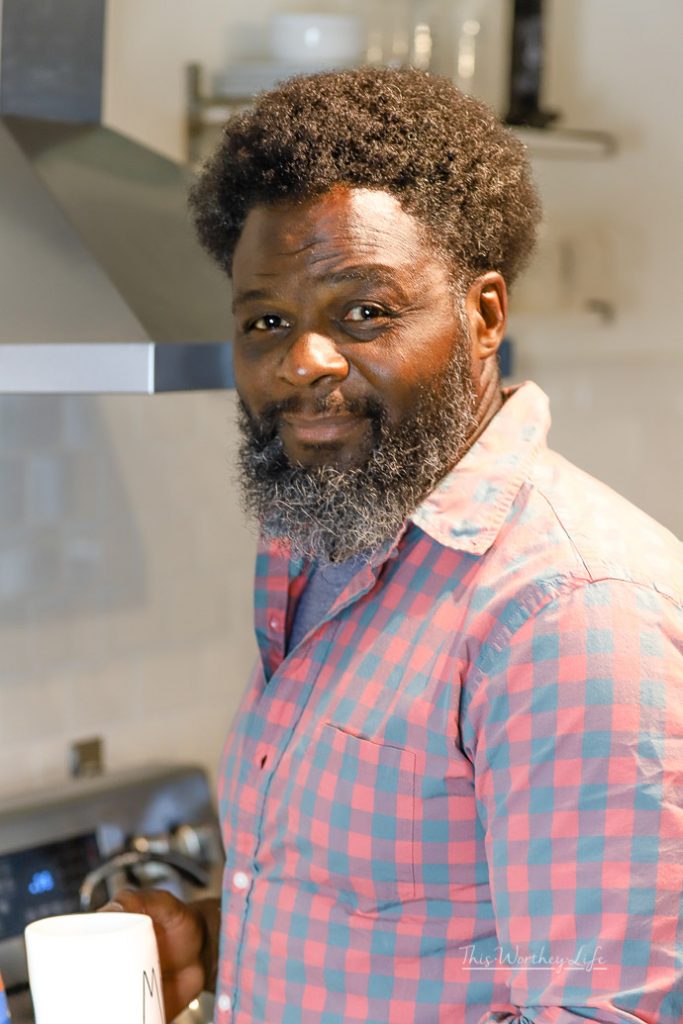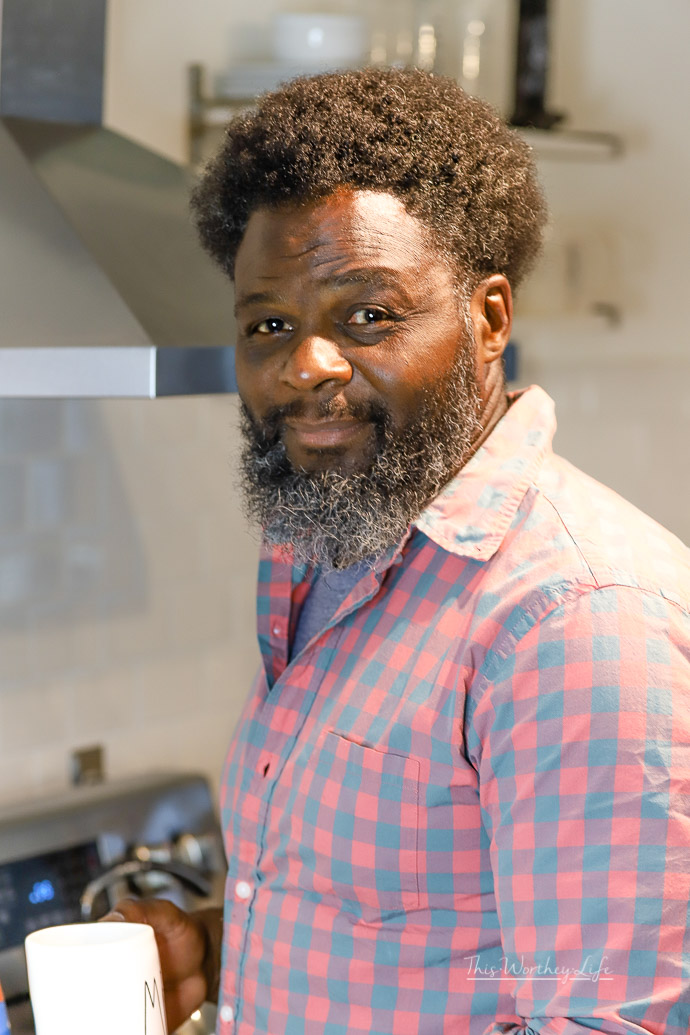 This is a sponsored post. All opinions are my own.