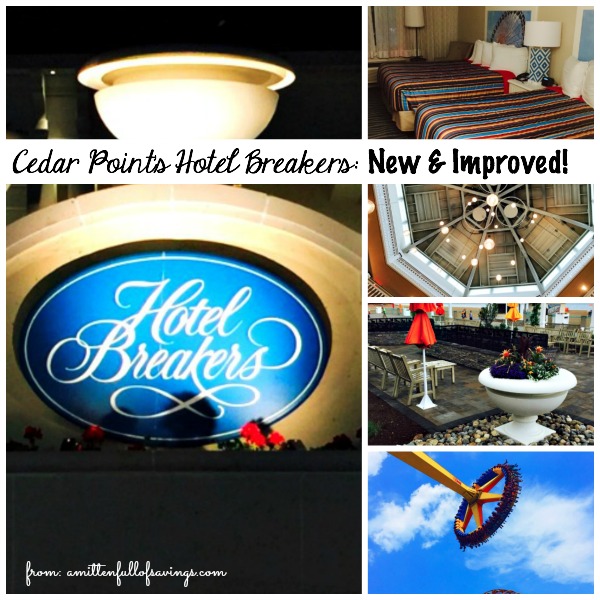 Cedar Point Hotel Breakers : New & Improved
I like surprises, don't you?
Recently we traveled down to Sandusky, Ohio and were pleasantly surprised by the amazing makeover of Cedar Point's Hotel Breakers.
I haven't been to this hotel in quite some time and the transformation is nothing short of awesome. Now, not only can you and your family ride Cedar Point's signature thrill rides, you can lay your weary head down and relax within equally thrilling accommodations too. All the rooms at Hotel Breakers received a major upgrade.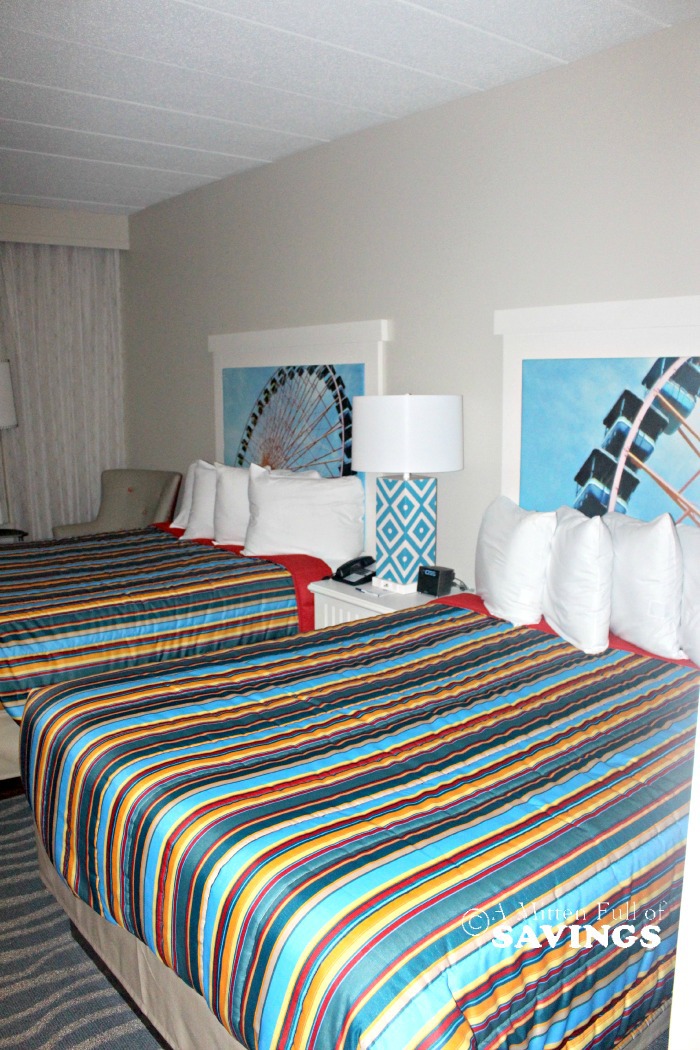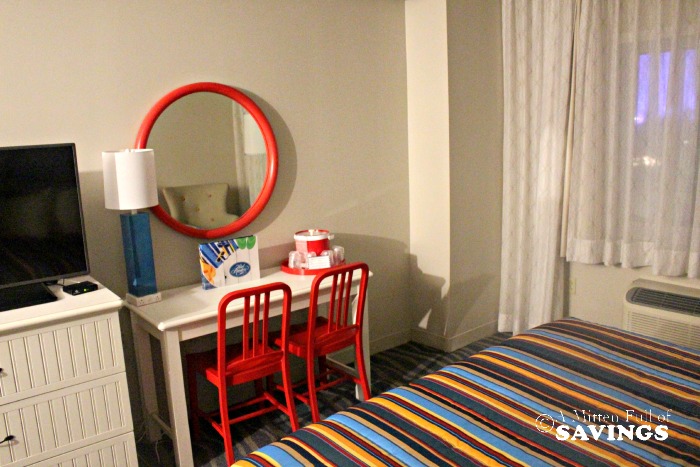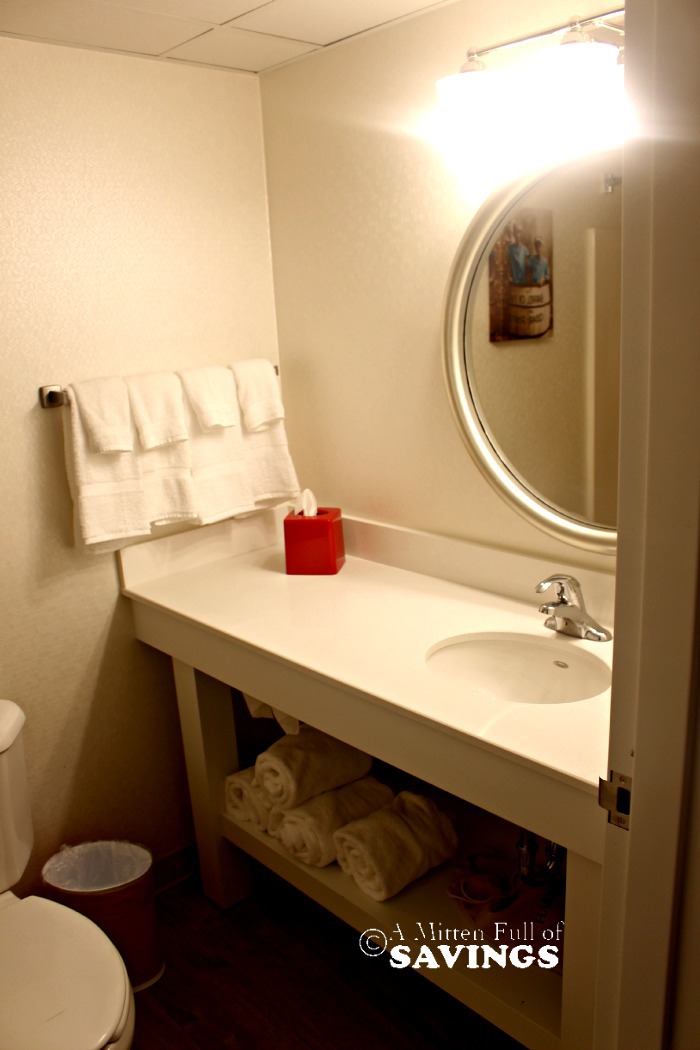 Have you ever walked into a hotel room and just stood there in the hallway admiring the layout and decor?And do you remember walking down this hallway and it was creepy? The old decor that used to fill this long hallway creeped me OUT!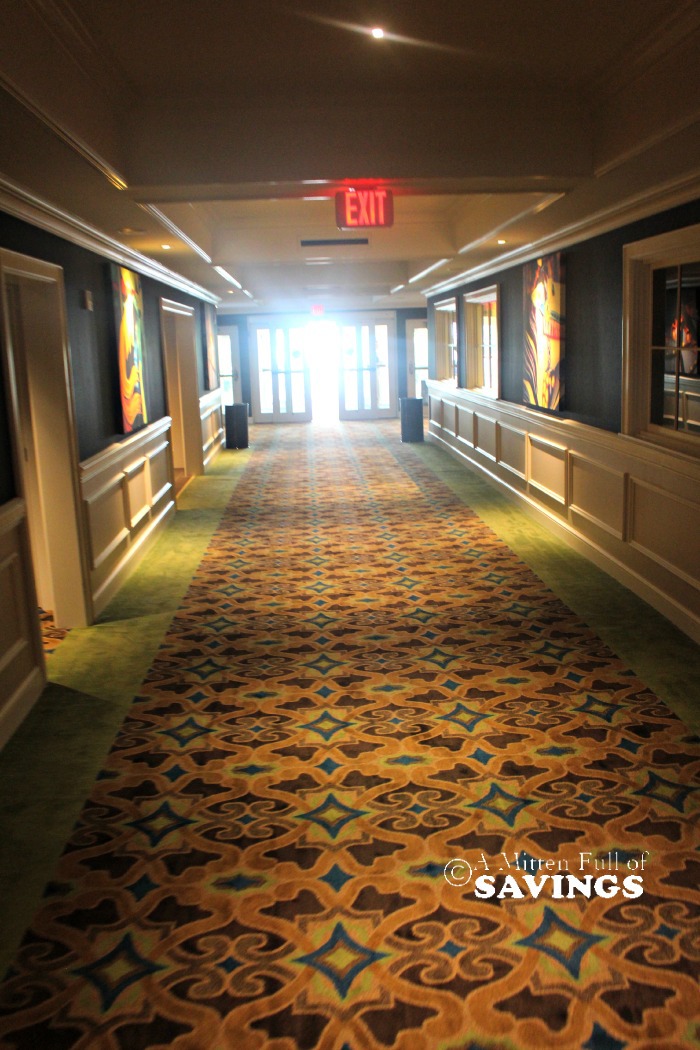 Well, that's what I did. I didn't want to mare the view, but alas we had to freshen up and head down to dinner. And another cool and convenient part of the hotel's transformation is, we only had to go as far as the first floor, that's where the same restaurants Perkin's and TGI Fridays Restaurant & Bar are located. But this isn't all, yes there's much more. Check out some of the other hotel amenities:
511 Rooms & Suites
Complimentary Wi-Fi
Outdoor & Indoor Pool and Hot Tub
Outdoor water play area
Cedar Point Beach Access
*Full-service Starbucks
Surf Lounge Rotunda Bar
*TGI Friday's Restaurant and Bar
*Perkins Restaurant
TOMO Hibachi Grill
Pool Side Parlor
Breakers Boutique
Concierge level with lounge
Fitness Center
Conference Center
And check out the new and improved lobby! It's absolutely beautiful!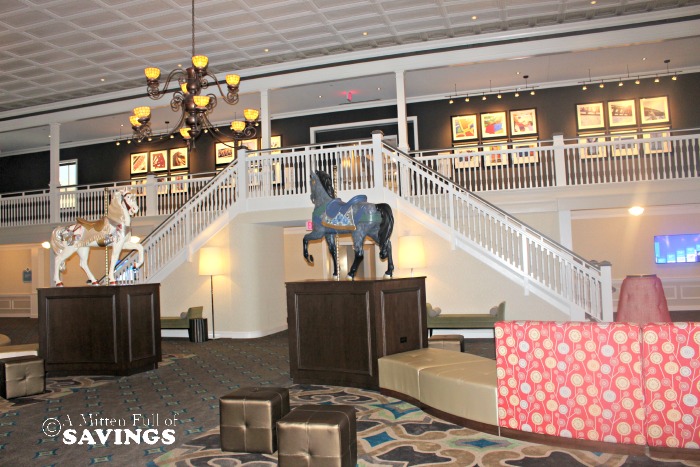 And hold the phone! Hotel Breakers officially has their own Starbucks! (I've died and gone to Starbucks heaven!) Do you remember where they used to serve just a few Starbucks related drinks (like hot chocolate)?
Well! Now you can get anything your little Starbucks heart desires. As a Starbucks lover, I can't LOVE this addition enough! And you can take your Mocha Caramel Latte and relax or blog from this beautiful sitting area.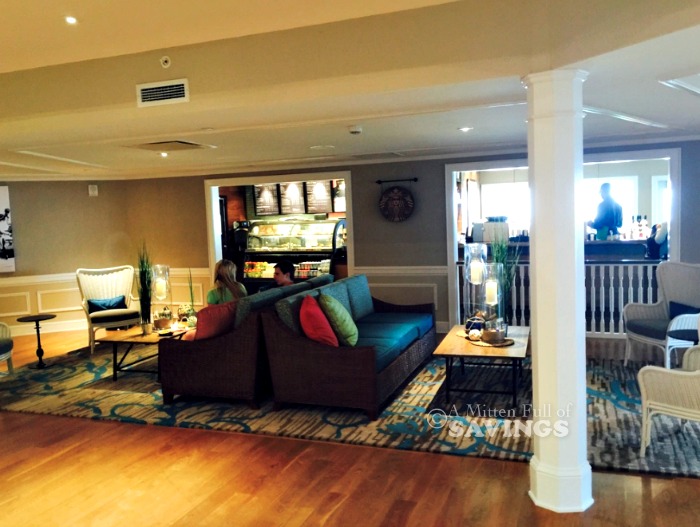 Here's a few more pictures of the new addition to Hotel Breakers: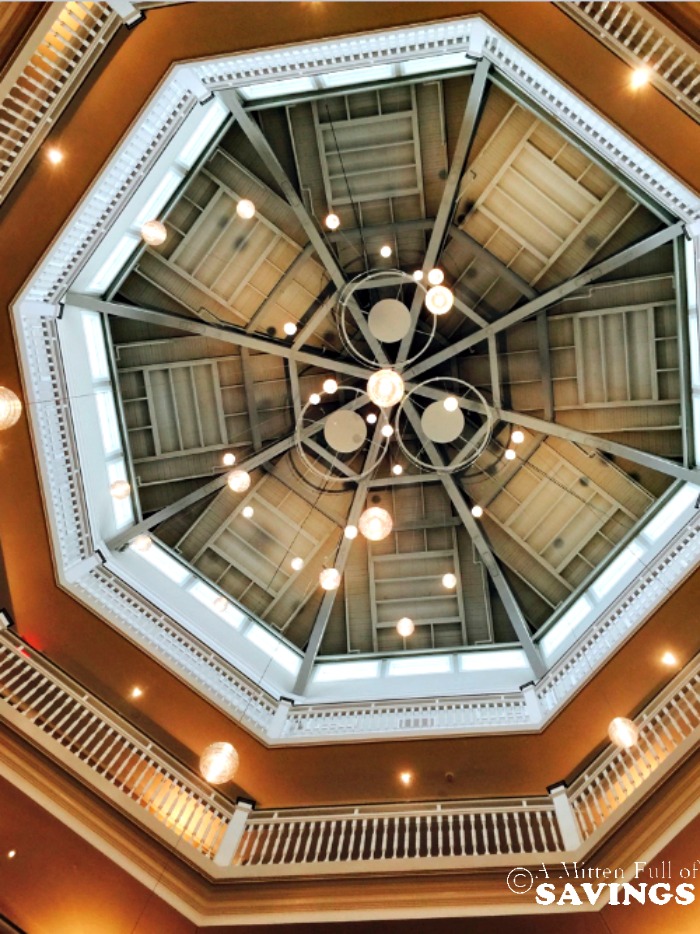 I absolutely LOVE this. Beautifully designed!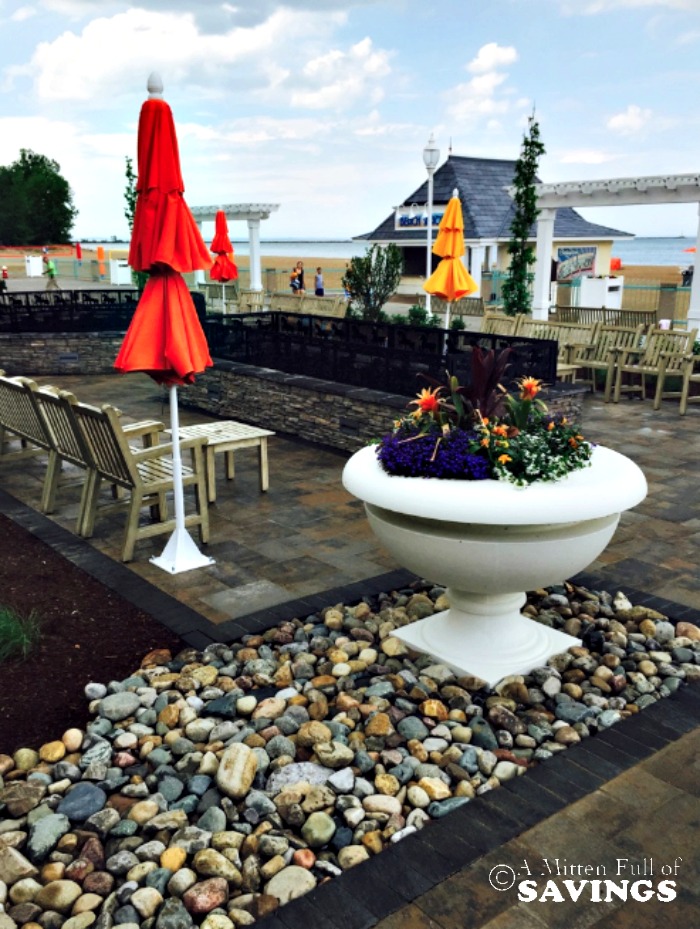 And if you step outside, they have a fire pit area and more comfortable seating.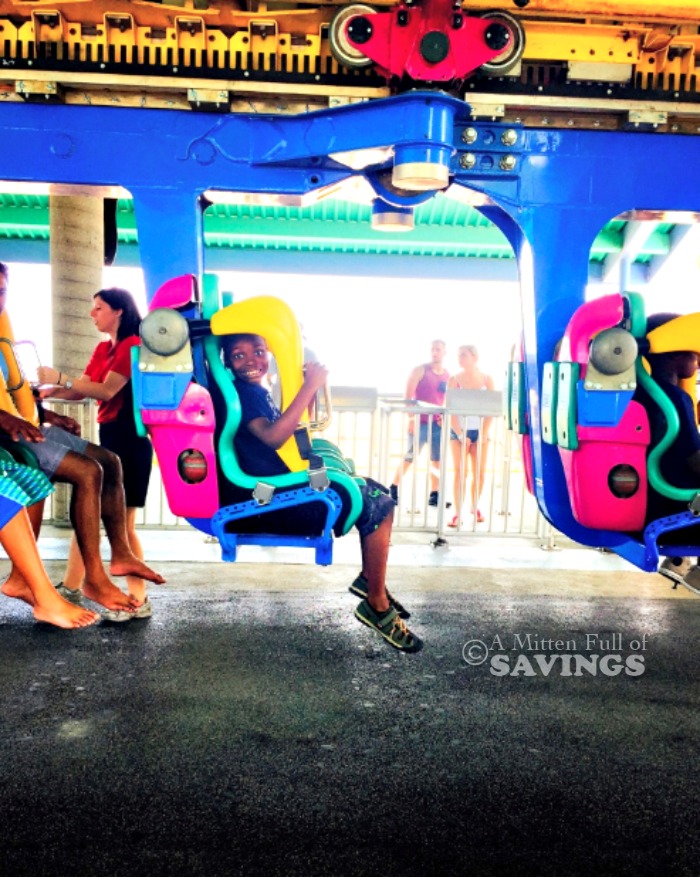 Psst! Another huge bonus of staying at Cedar Point's Hotel Breakers is overnight guests can enter the amusement park a full hour before the general public.
So, if you got your adrenaline junkie heart set on tackling the new Rougarou ride this is a great way to do it without the drudgery of standing in a longish line. And about the Rougarou ride, this ride is monsta' though and floorless. YIKES! I didn't know about the floorless part until I was strapped in and my legs were just a dangling and my heart was racing. DOUBLE YIKES! But it was awesomely fun! After I, I ca caught my, my … my breath …WHEW! And my poor little heart returned to 70 beats per minute (I checked, no not really) the boys were still wide-eyed and looking to watch mom come totally unglued with fright again. So, we tackled a the languorous Power Tower. This ride has an innocent demeanor at first. My husband and I were like, "This isn't too bad, and check out the view…" Then WHOOSH! We plummeted down, way down…totally unexpected! I think we didn't really read a description of this ride because it totally caught us both off guard.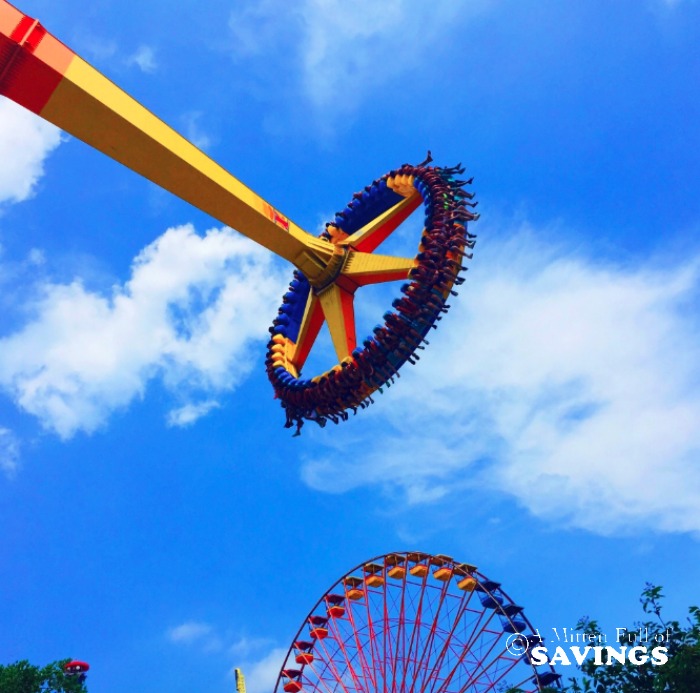 All in all it was a good day and a big part our fun experience was having a good time at Cedar Point's Hotel Breakers.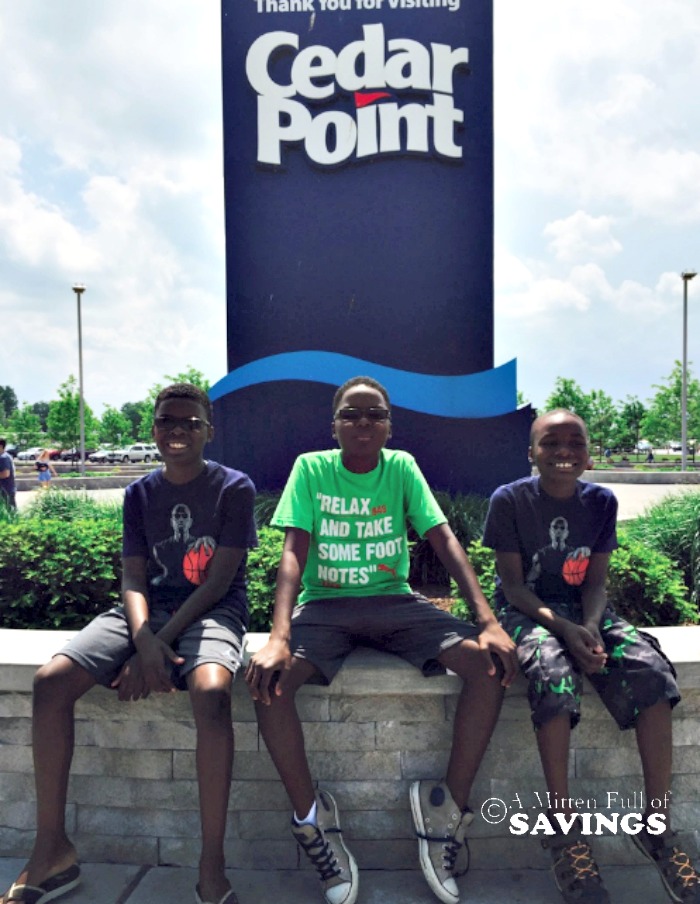 We've stayed at quite a few resorts, even a few with lodging accommodations close by, but not with the park proximity as close as Hotel Breakers. I mean really, you could fall out of bed and onto a roller coaster. Okay, maybe not that close but closer than many. There is even a nice sidewalk path leading from the hotel and right into the amusement park. I leisurely walked about 4-5 minutes (if that) and BAM! You and your crew are right in the thick of things. For an example, during our visit to Cedar Point it started to rain. However, having Hotel Breakers near by we were able to run back inside, get into some dry clothes and head back into the park after the rain had stopped.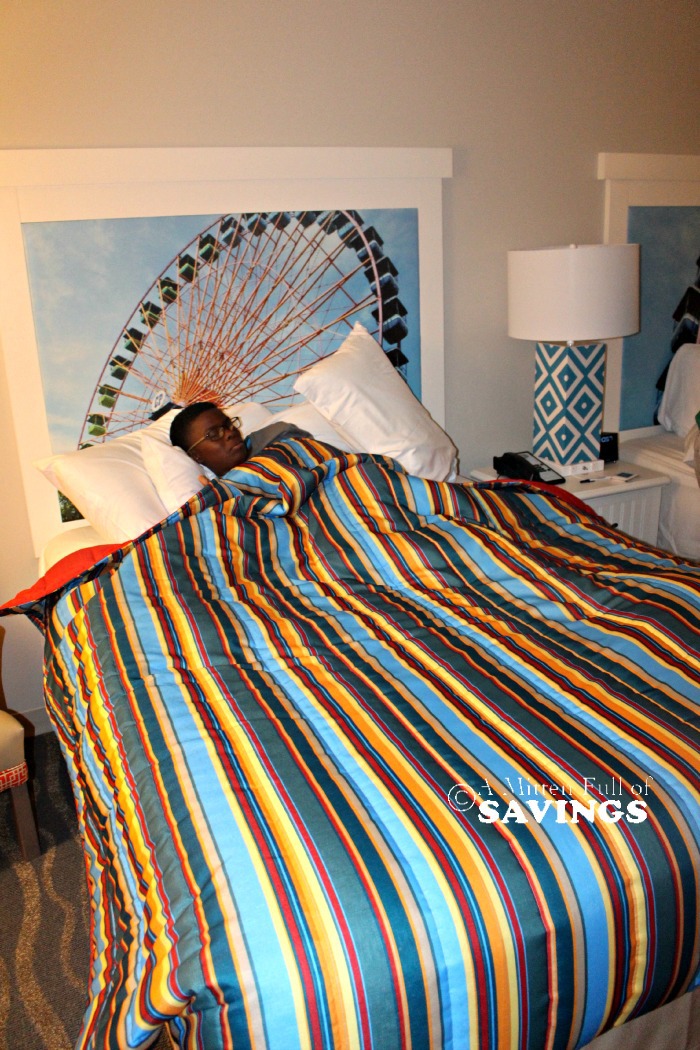 For me, the hotel's proximity to the park is the best feature of them all. Make plans to head to Cedar Point soon and be sure to check out and stay a night at Hotel Breaker's!

Did you know that your tickets to the Park are cheaper when you are a guest? Yup. You can find at least 10 different ways to save on Cedar Point tickets as well!
Do you have plans to attend Cedar Point or Hotel Breakers soon? Leave me a comment and let me know what you think of the new upgrades!
Be sure to check out our post on 30 + things to do in the Lake Erie area!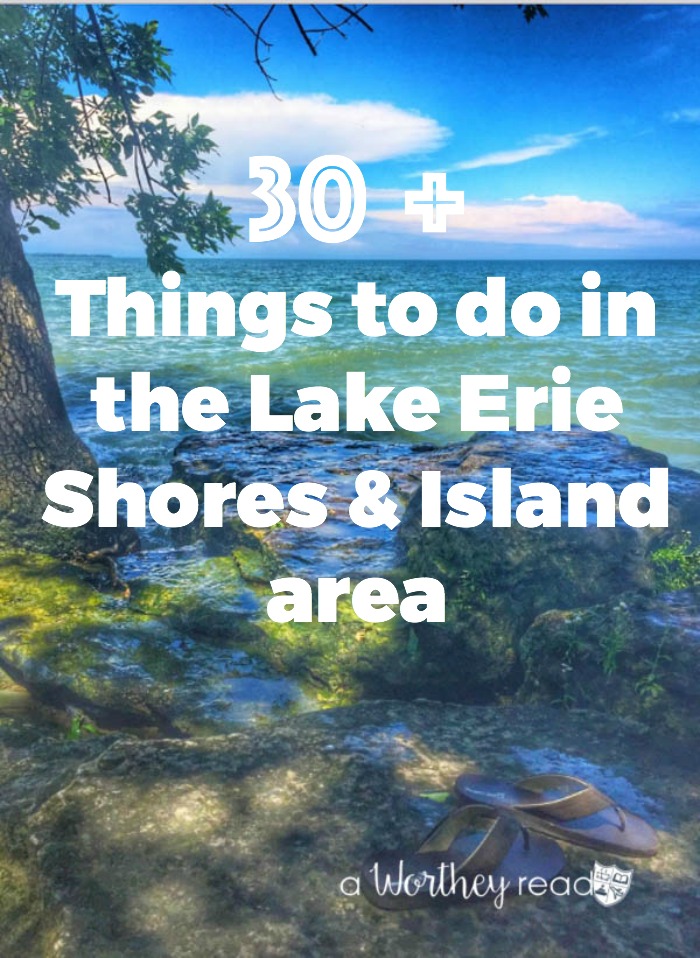 Disclosure: I received a complimentary stay and tickets for the purpose of this review. However, 100% of this review is my own opinion. See my disclosure policy for more information.