Use our cold appetizer idea with citrus-lime chicken and corn salad for your upcoming game day party or holiday party. Plus, pair it with a mocktail using Amaretto & Coke. Good food and football go together like sacks and quarterbacks, like offsides and 15-yard penalties, and your favorite team winning and bragging rights. We got you because that's what we do, we're entertainers, and a great host knows how to bring it. This post has been sponsored by The Coca-Cola® Company and SheSpeaks.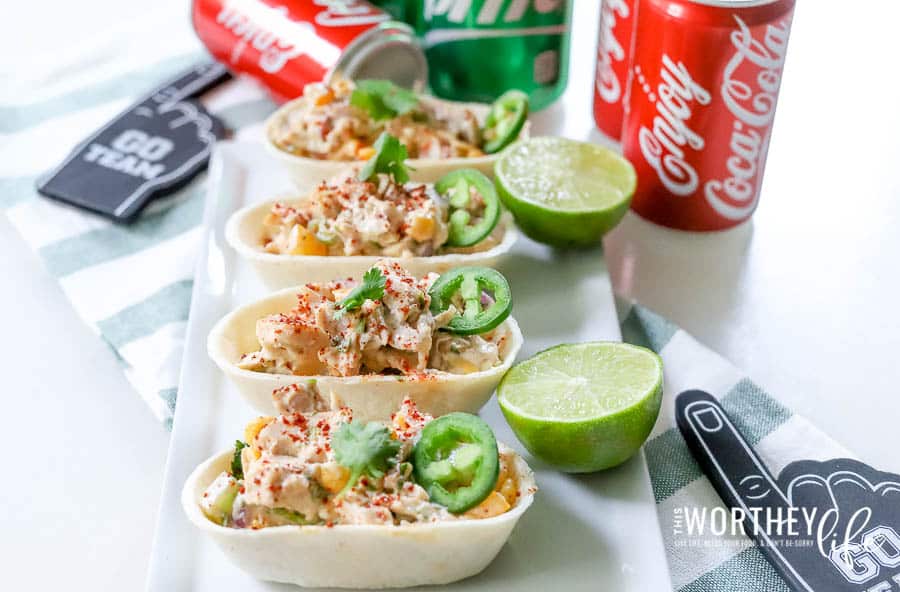 Mocktail + Cold Appetizer Idea for Game Day
The football season is just a punt return kick away, and with each passing weekend, my hand reaches involuntarily for the remote control to check the sports channel. I hear referee whistles and see flags being thrown on the play in my fever dreams. Yup, I got the football jones bad, and I can't wait to see the starting lineup and root for my favorite teams. I am impatiently waiting for the football field battles to begin, waiting for the first huddle, the first snap, the blur of the first pigskin being thrown down the football field. My boys and I will be planted in front of the flat-screen watching a large portion of the 256 football games, featuring 32 teams playing 16 games for 17 weeks.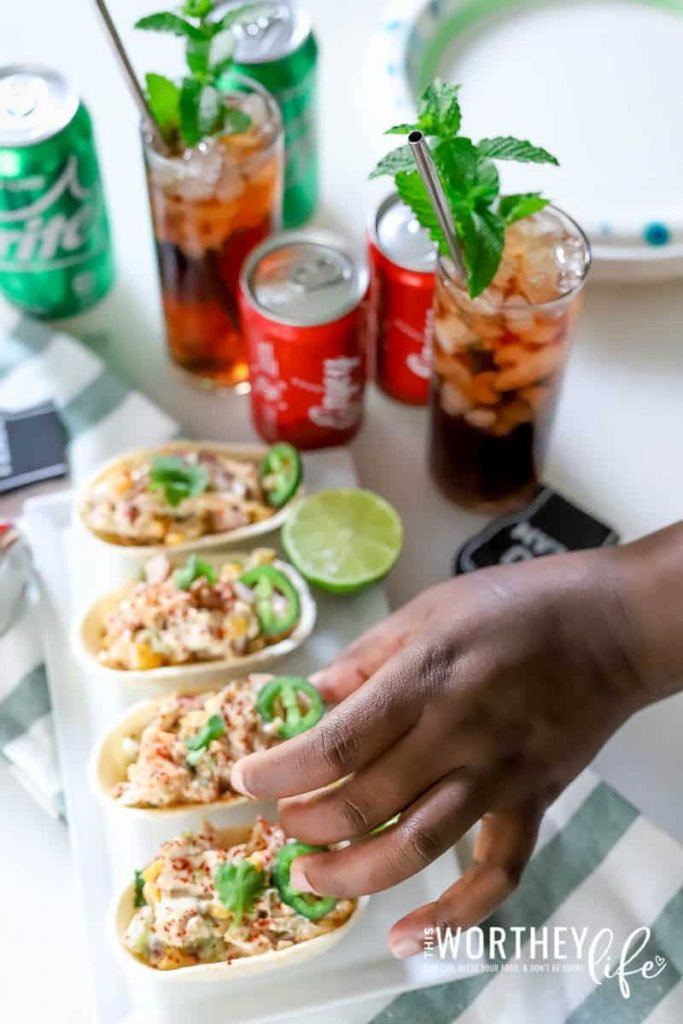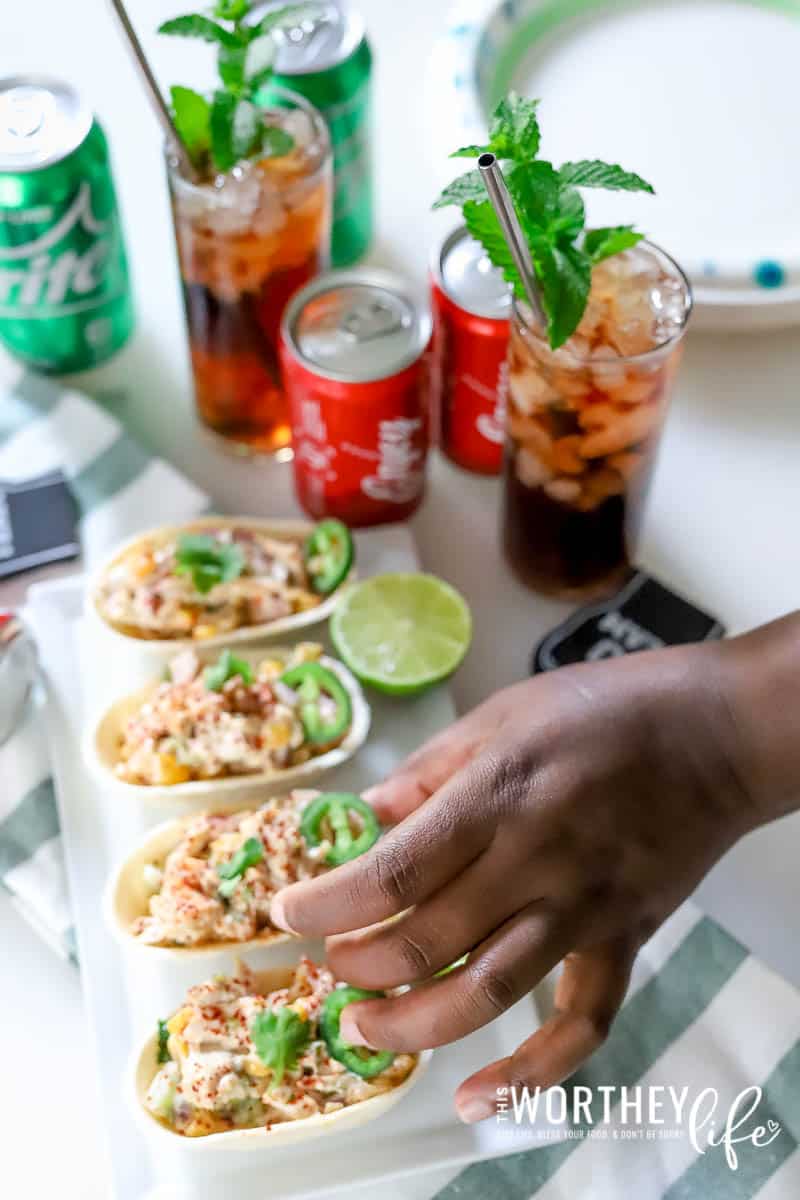 And along with football comes the food. Football food is different from your regular menu, because the excitement of football calls for food that is predictable, unlike the nail-biting games we watch on the big screen. We want our football foods to replenish us, and fit easily into our hands, and most of all, football food must be delicious. We created two new easy recipes to add to your Football Foodie Lineup. First up, our ice-cold Cranberry Amaretto & Coke Mocktail and then Citrus-Lime Chicken + Corn Salad.
There's something refreshing about crafting drinks for the masses. Booze has its merits but only in moderation, and alcohol-based only appeal to those who indulge in alcoholic beverages. But, when you craft a drink with everyone in mind, you're not leaving anyone out of the refreshment mix. Even guests who drink alcohol are likely to indulge in non-alcoholic beverages than the other way around.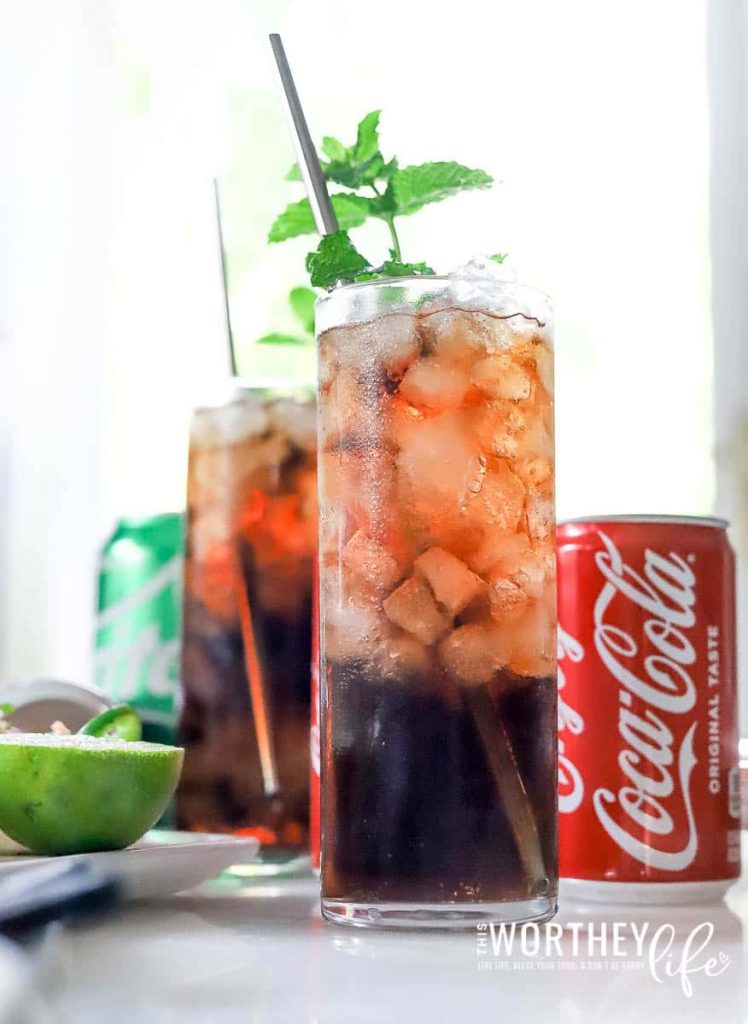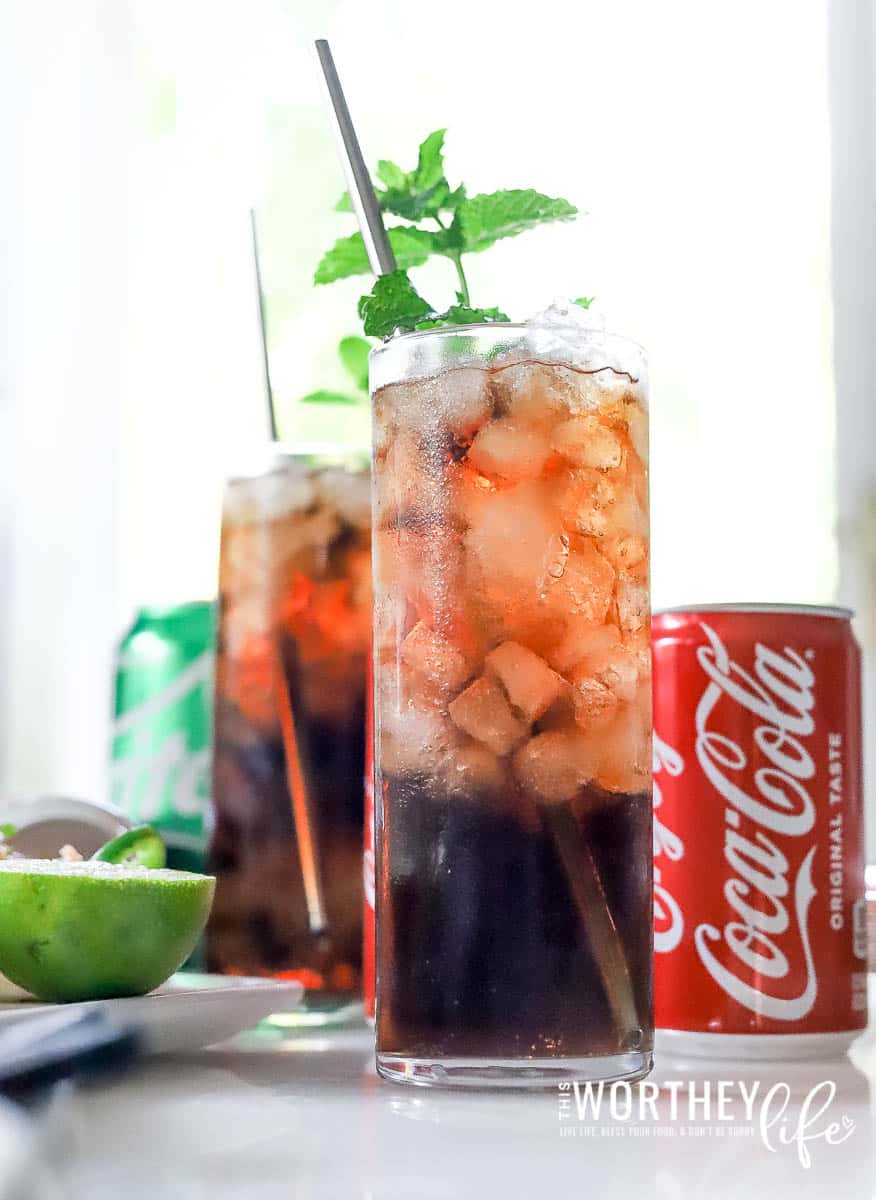 Game Day Drink Idea: Amaretto & Coke Mocktail
Our Cranberry Amaretto & Coke Mocktail is well-balanced with crisp sour cranberry, the velvety lushness of Amaretto, and the classic cola fizz of an ice-cold Coca-Cola®. This unique drink is stirred and not shaken, poured over ice, and garnished with a sprig of fresh mint. It's a simple and easy recipe, but with an air of sophistication. It is very delicious, yet it feels like an adult drink but without the alcohol. That's reason enough to raise a glass and say, "Cheers!"
Ingredients:
(makes two mocktails)
1 Coca-Cola Mini Can (7.5oz)

4 oz of Cranberry Juice

2 oz of Amaretto Syrup

Ice

Mint for garnish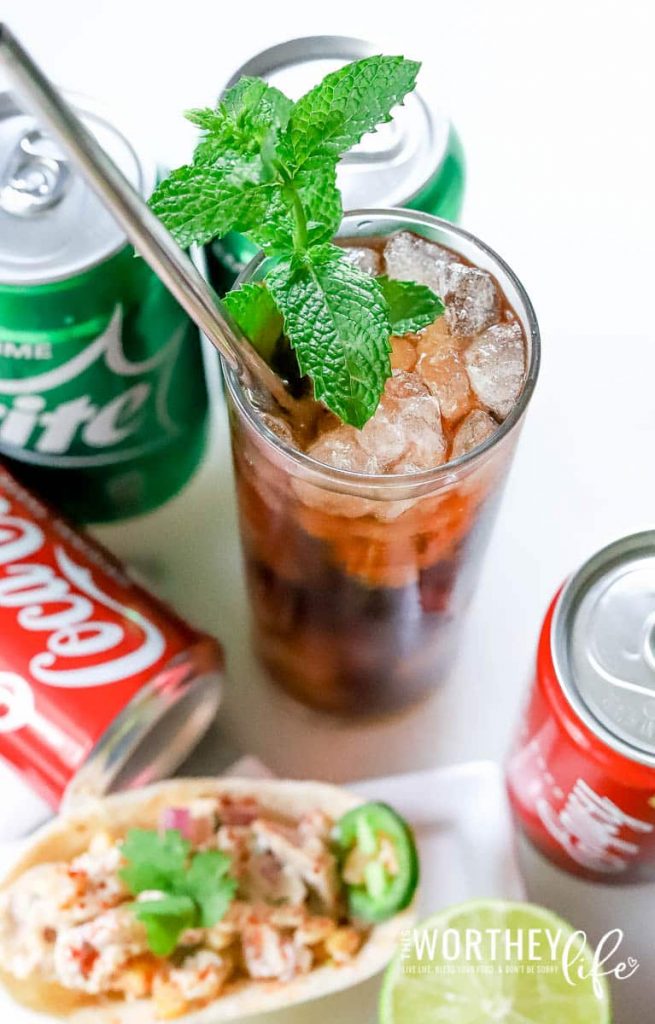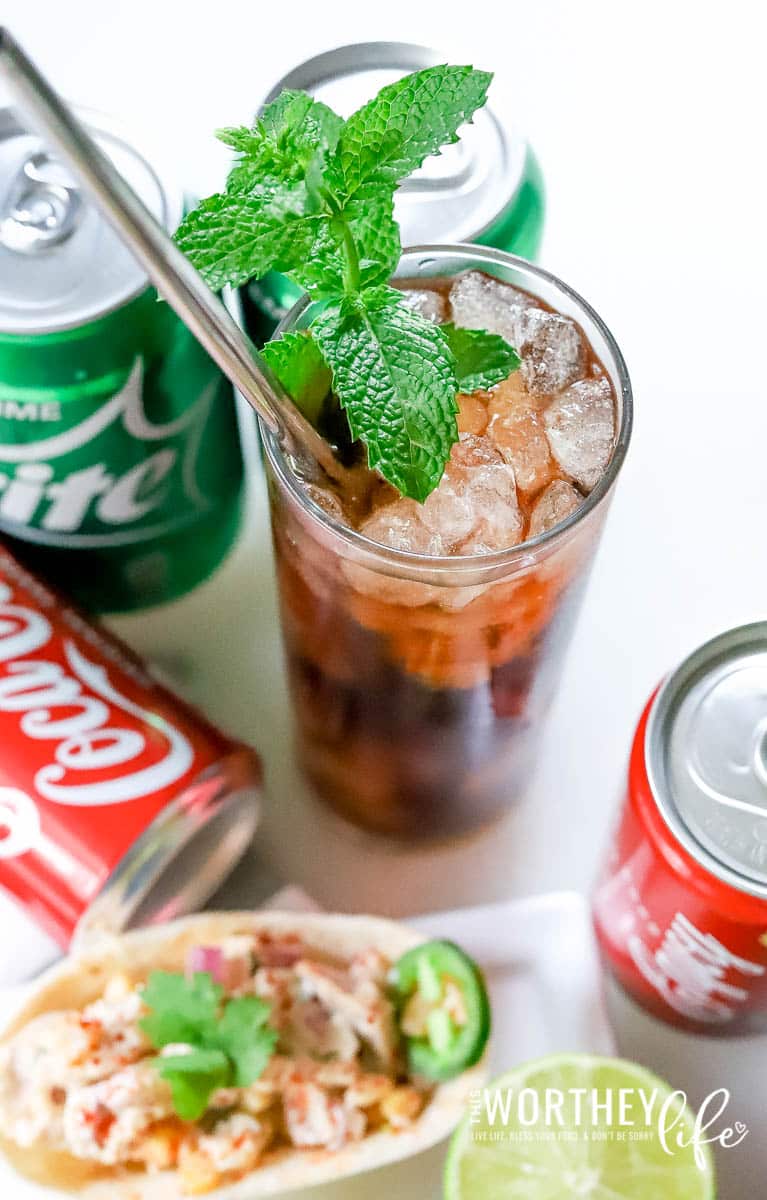 Directions:
In a cocktail shaker, add Coca-Cola, Cranberry Juice, and Amaretto Syrup with ice.

Stir ingredients together with a long-handled bar spoon.

Pour into a tall glass filled with ice.

Add a sprig of fresh mint for garnish.

Serve.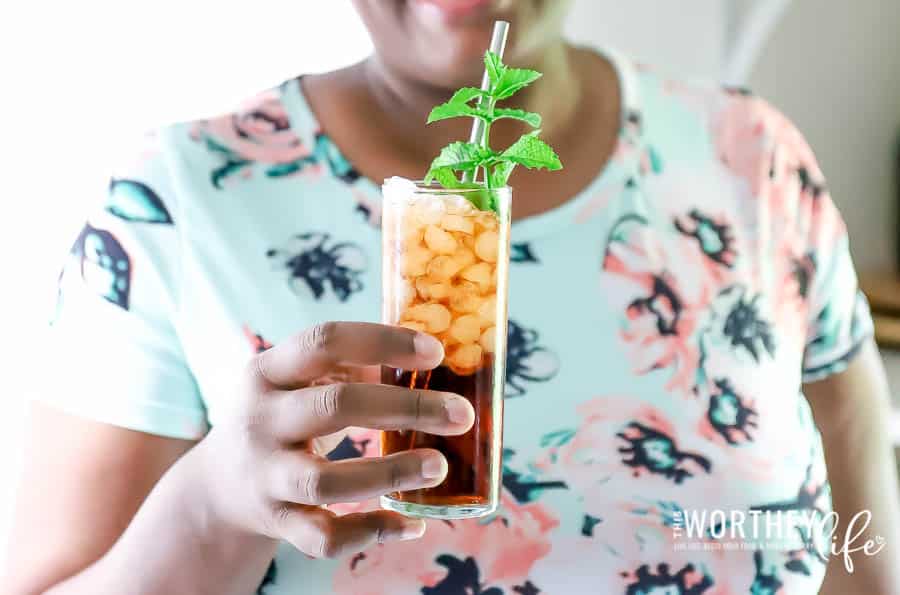 Game Day Appetizer Idea: Citrus-Lime Chicken + Corn Salad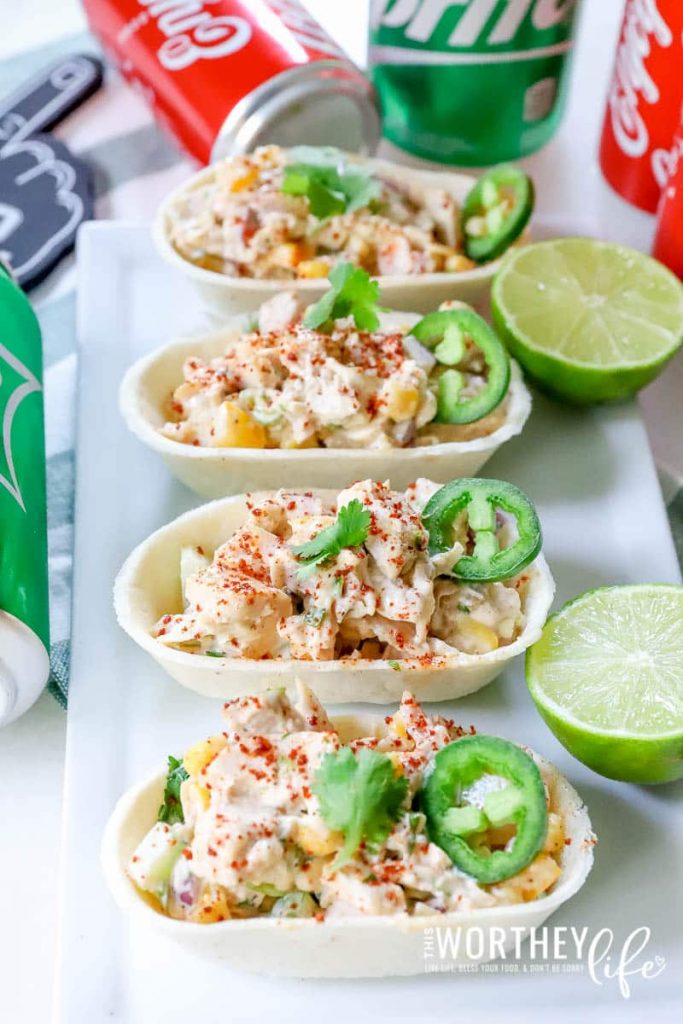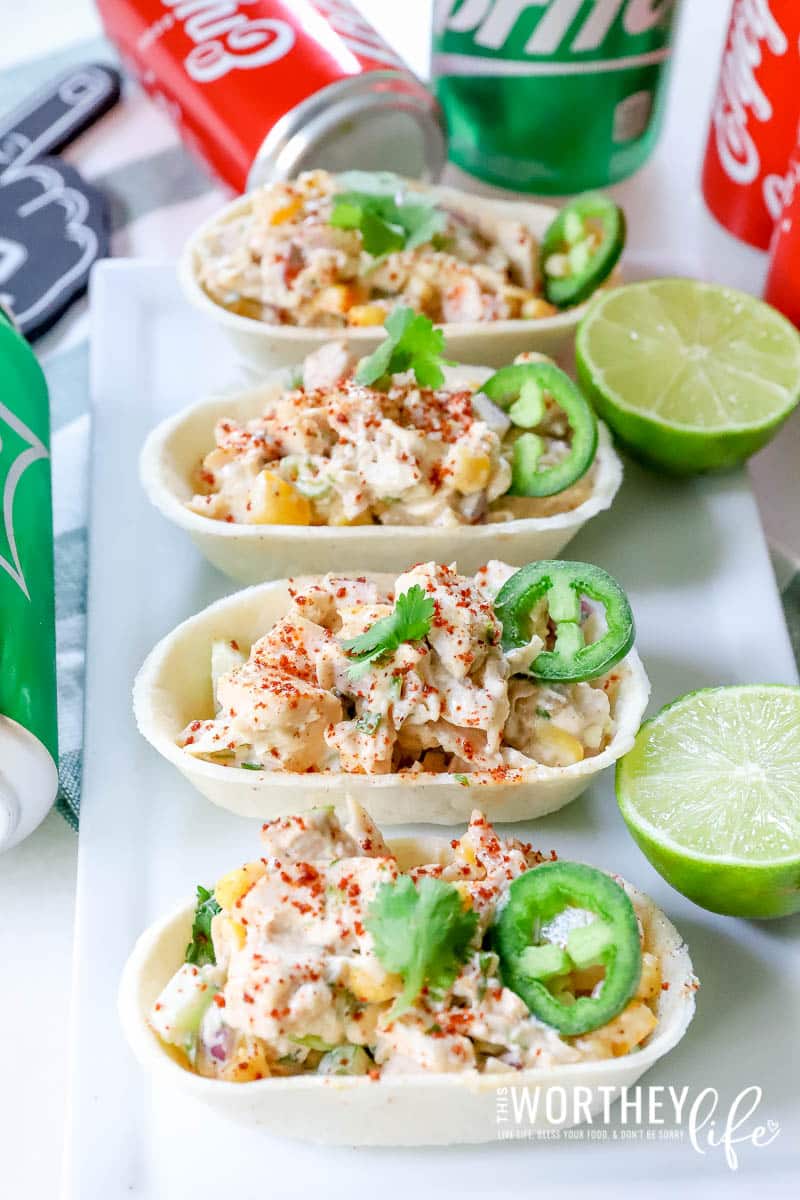 Ingredients:
3 cups chopped rotisserie chicken

1 1/2 stalks celery, sliced thin

1 cup sweet corn kernels

1/4 cup sweet red onion

2 garlic cloves, minced

2 tablespoons cilantro chopped + more for garnish

1/2 cup mayo

1 tablespoon chili-lime seasoning

sea salt to taste

freshly cracked black peppercorns to taste

1-2 jalapeños
Pro-tip: You can save time by picking up a rotisserie chicken from Sam's Club. While you're at Sam's Club, it's a great time to stock up on Coca-Cola® products, Coca-Cola® Mini, and Sprite ®. Sam's Club also has you covered with paper products, ingredients for these recipes, and everything else you need to plan a game day this football season. Psst, skip the lines by using the Scan & Go app or Club Pickup. With Club Pickup, you can order online and Sam's Club will have everything ready for you, while Scan & Go allows you to scan items as you shop and pay from your phone.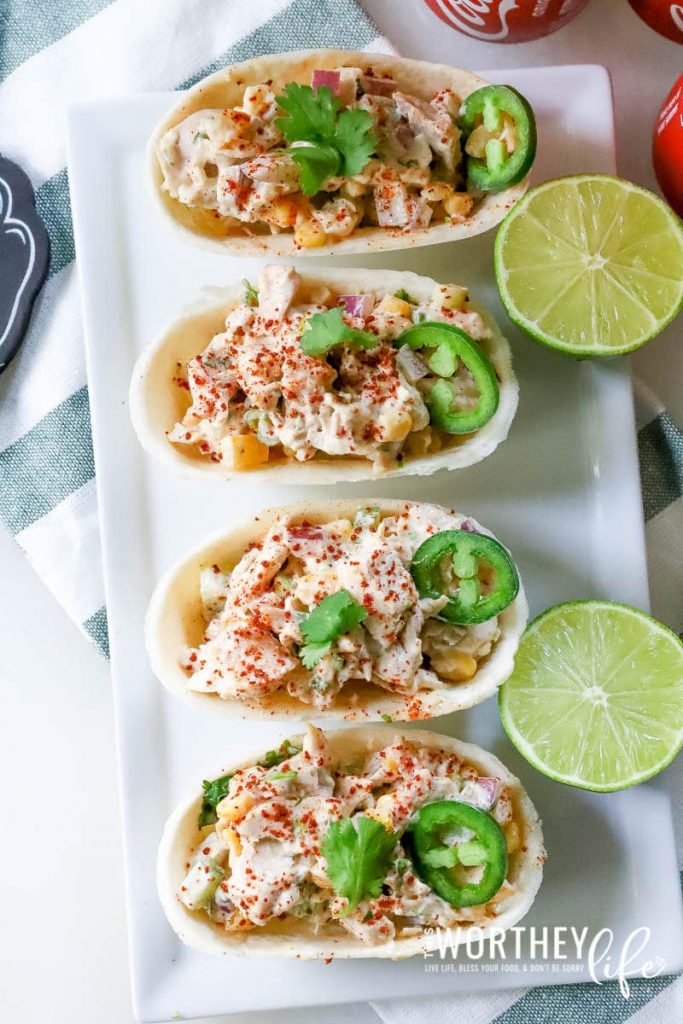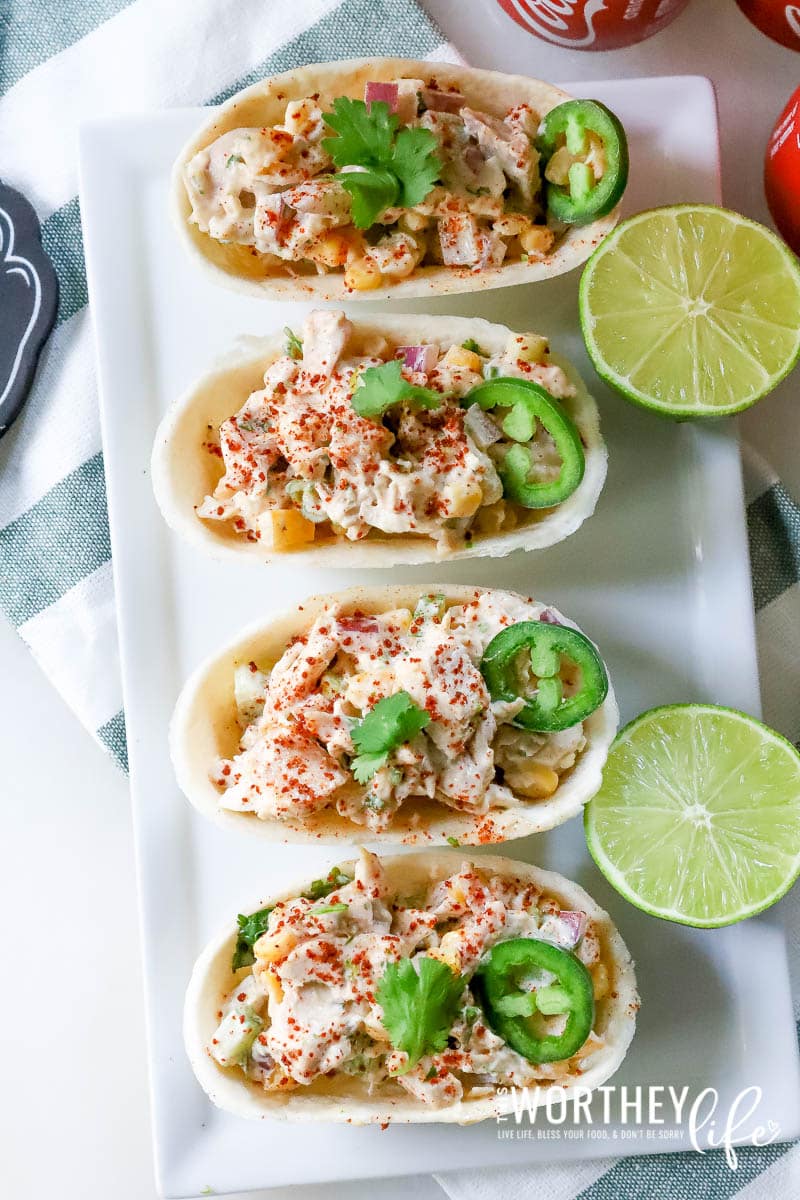 Directions:
Debone chicken and cut into half-inch pieces.

In a medium bowl add the chicken, celery, sweet corn kernels, red onions, garlic, cilantro, chili-lime seasoning, sea

s

salt, black pepper, and mayo.

Mix well and cover well then chill in the fridge until ready to use.

Spoon Citrus-Lime Chicken + Corn Salad into flour tortilla boats and top with cilantro, and jalapeño

s

rings.

Serve.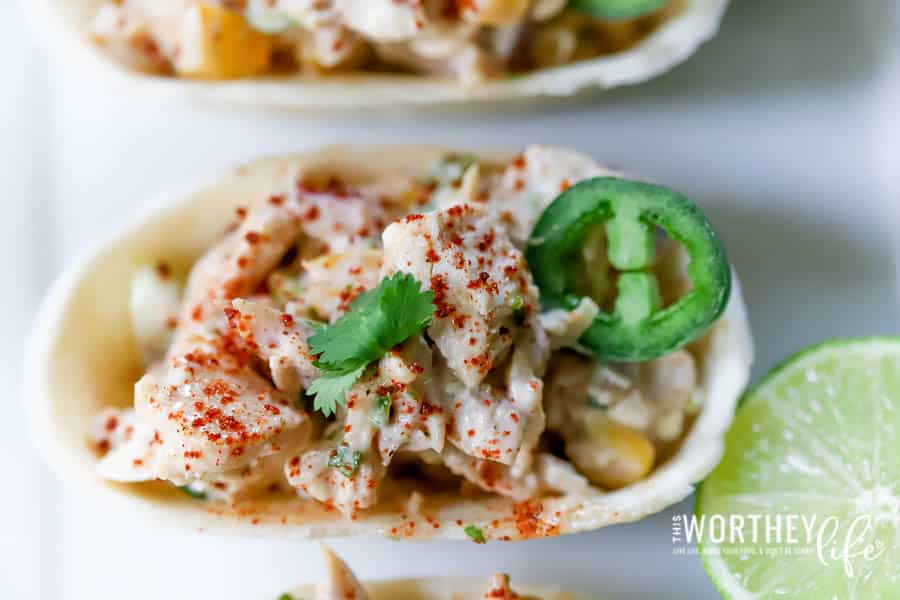 Let's raise a glass to this delicious mocktail and appetizer pairing! Plus, the football season starts soon! Get ready by making a list of everything you need, then head to Sam's Club to stock up for the season. We've got you covered on providing you with delicious recipe ideas and party tips. Sam's Club has you covered by being the place you need to go to get everything you need for game day.