Love Starbucks Frappuccinos? Then check out this easy copycat Starbucks Recipe!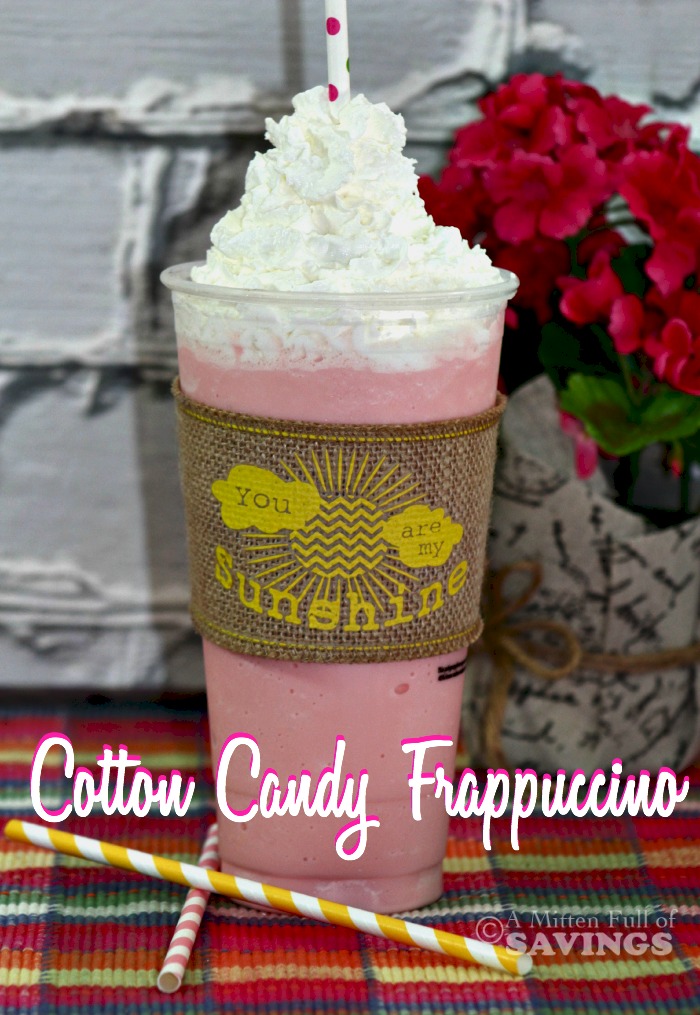 I'm a big, no HUGE fan of Starbucks. They get my money. All. the. time. I'm trying to find ways to save money on my Starbucks problem, so I'm working on making my own copycat Starbucks recipes.
Do you like their Cotton Candy Frappuccino? Did you even KNOW they had a Cotton Candy flavor? Oh yeah, and it's GOOD. Not one of my favorite Frapps, but still good!
Anyways, try this recipe with me and let me know what you think!
Cotton Candy Frappuccino | Copycat Starbucks Recipe

Ingredients: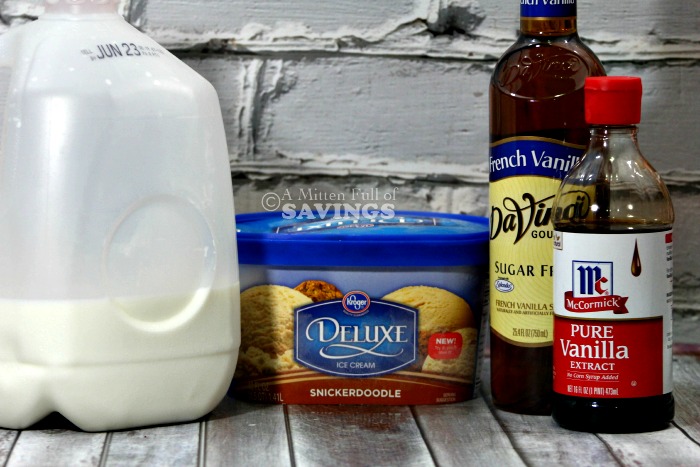 Ingredients:
3 Scoops of vanilla ice cream
1 C ice cubes
1 C whole milk
2 TBSP vanilla
3 TBSP raspberry syrup
Whipping cream
Directions:
Scoop ice cream into a blender, add ice, milk , vanilla, raspberry  syrup and puree until smooth.
Pour into a large glass, top with whipping cream
And enjoy!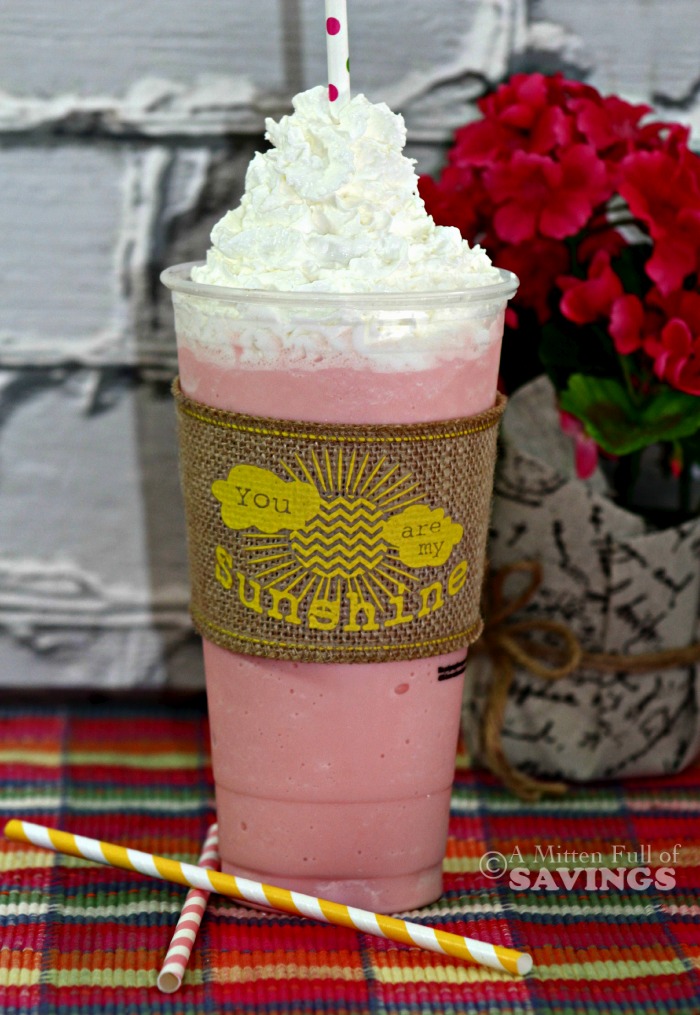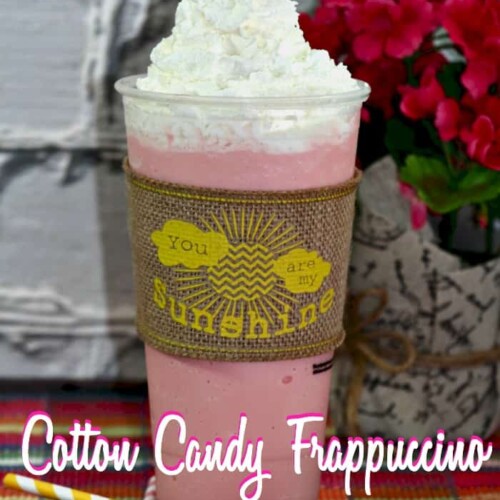 Ingredients
Ingredients:

3

Scoops of vanilla ice cream

1

C

ice cubes

1

C

whole milk

2

TBSP

vanilla

3

TBSP

raspberry syrup

Whipping cream
Instructions
Directions:
Scoop ice cream into a blender, add ice, milk , vanilla, raspberry syrup and puree until smooth.

Pour into a large glass, top with whipping cream