I've owned a few cutting machines, including other Cricut brands. Read my thoughts on the Cricut Explore Air and why I couldn't use this machine.
Cricut Explore Air: Why I Couldn't Use This Machine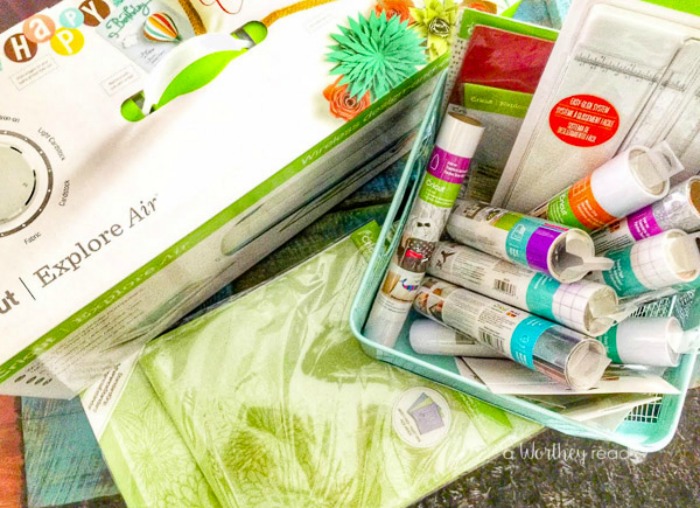 Back in the day before I had kids, career, husband, etc. , I used to scrapbook. A scrapbooking kit was given to me as a graduation present, and I was hooked! My first project was putting together my senior year in high school, graduation, and graduation party. From there it developed into scrapping about my travels, then the twins first year, and so and so on. When the first Cricut came out, I just HAD to have one. However, I soon learned that buying a cartridge for every little design was expensive. I eventually got discouraged with it, and it sat in the corner collecting dust.
After sitting for a few years, I sold it on eBay and brought another cutting machine. That sat in the corner for another year or so. I repeated this process again buying another Cricut, but it just sat in the corner collecting dust (again). So, I sold that one and said forget it, I'm done.
Here was the problem with WHY I didn't use these machines. I never took the time to learn HOW to use them. Sometimes, I don't have the patience to sit down and learn something new. It looked too hard, too complicated.
Then I went to a conference. A representative from Cricut was there, whizzing around showing people how to use the machine.
Do I dare walk over there?
Of course, because I had to see why this was just a big deal. I wanted to learn. Each time I brought a machine my intention was to learn how to use it. My intention was to use it to help me with my tablescape designs and do awesome DIY projects around the house. But I was somewhat intimated of how to use the machine.
She started to show our group how to use the machine, it looked easy.
Then I tried to cut out my letters to place on my cup. It didn't go as planned, but thankfully the rep saw that and had me do it again, the right way.
And it was a success! When I walked away from the Cricut booth, I felt confident I could do this!
I could, right?
After a few months passed, my Cricut Explore Air arrived! I received a machine, plus the starter pack and tons of accessories to help me get started. I had no excuses this time!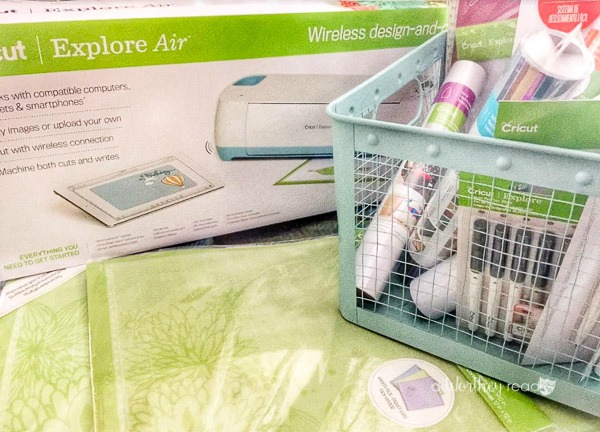 I was super excited. I felt empowered about using one and being successful with it! I mean, the third time is the charm, right?
After coming home from several weeks of travel, I pulled my Explore Air out of the box and got to work.
I started to watch several videos on Cricut's website on how to set up your machine, getting started, and simple tutorials.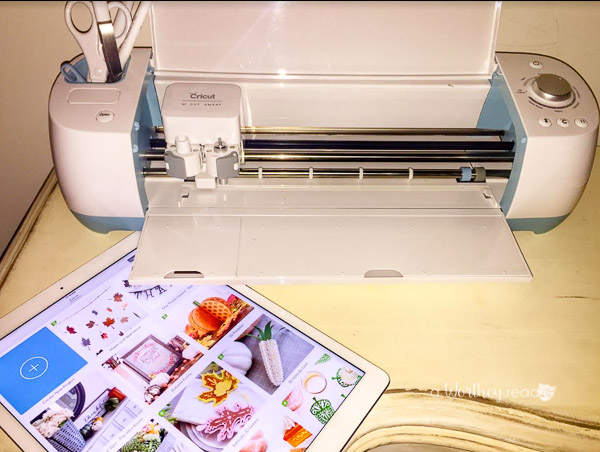 I made a t-shirt for Zayd'n as a practice shirt. I spent time cutting out a few designs. And, I spent time learning how to use this machine. This was my failure from the past, and I refuse to let it stop my future with the Cricut Explore Air.
I'm excited about all of the possibilities with the Explore Air, such as:
Creating designs for my tablescapes featured here on the blog.
Using it to make printables, gift tags for the upcoming holidays.
Creating t-shirts. I LOVE wearing t-shirts with fresh, funky, and sassy sayings on them. Now, I will save money by making my own t-shirts.
Making personalized gifts, cards, etc.
The possibilities are endless with this machine, and I can't wait to get started!
Do you own a Cricut? What were some of your fears, hesitations about using it? What are some of your favorite things to make with your machine? Drop me a line below and let me know!
Be sure to stay tuned for a few upcoming projects using the Cricut Explore Air.
You can learn more about this product by visiting their website.
This is a sponsored conversation written by me on behalf of Cricut. The opinions and text are all mine.