Today on the blog we are showing how we save time using Farm Rich Homestyle Meatballs to make our Curry Meatball and Spinach Rice in the Instant Pot.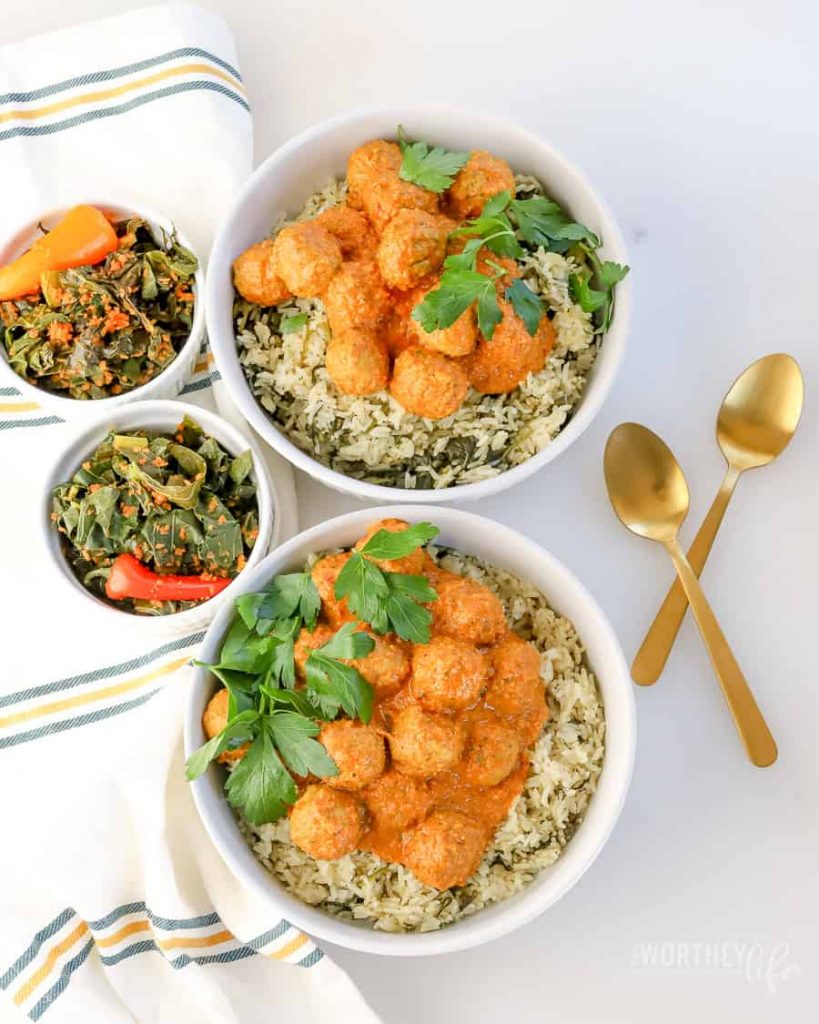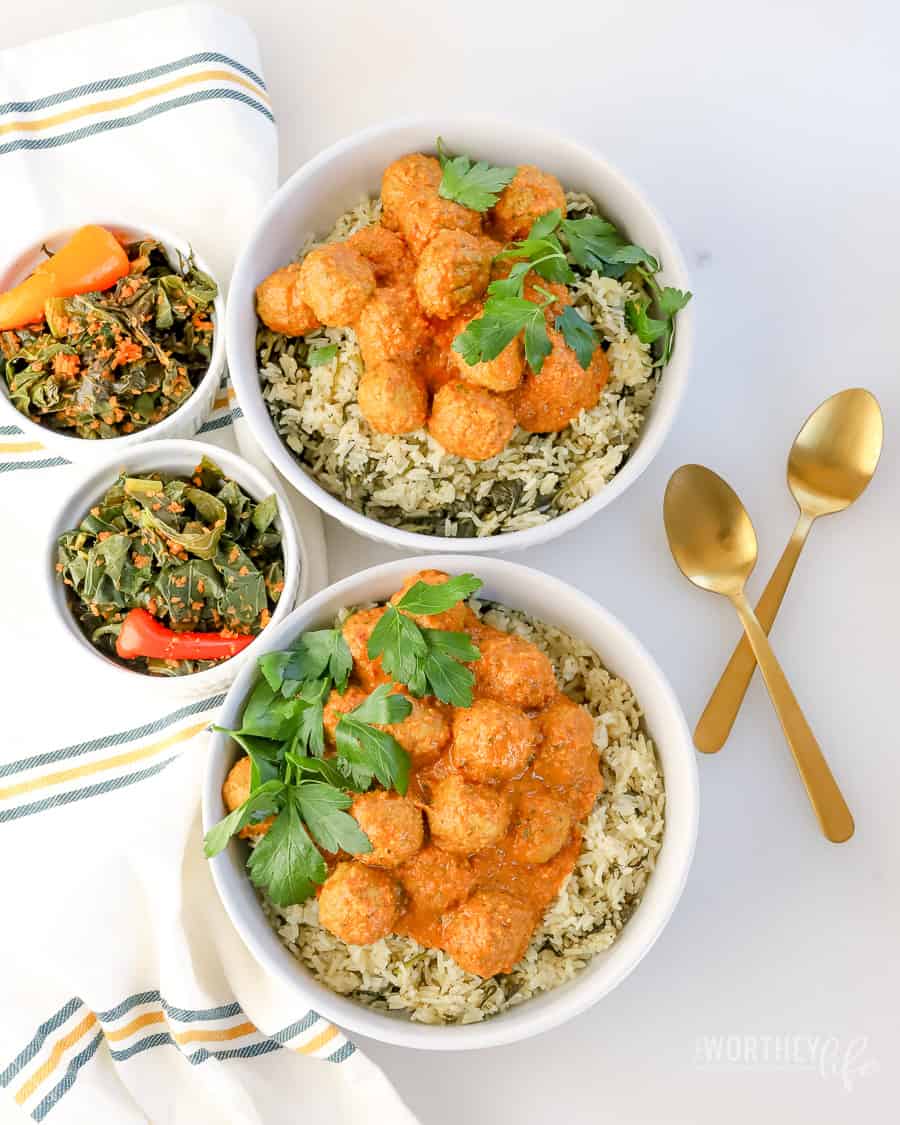 Curry Meatballs + Spinach Rice
I am a dad who cooks, and although I prepare a lot of the food we eat from scratch, there are times when I need to shave off valuable minutes when it comes to getting something good to eat on the table. You know the drill there's homework, after-school activities, and the dog has to be walked. Simply put, there's a lot to do and not much time to fit it all in. Today, to save time I used Farm Rich Homestyle Meatballs and they worked out perfectly in our Curry Meatballs + Spinach Rice. Why Farm Rich? We like Farm Rich appetizers and snacks because they are made using wholesome ingredients. And, when it comes to feeding our boys, it's nice knowing Farm Rich is all about good taste as well as producing quality food. Sounds like a win-win to me!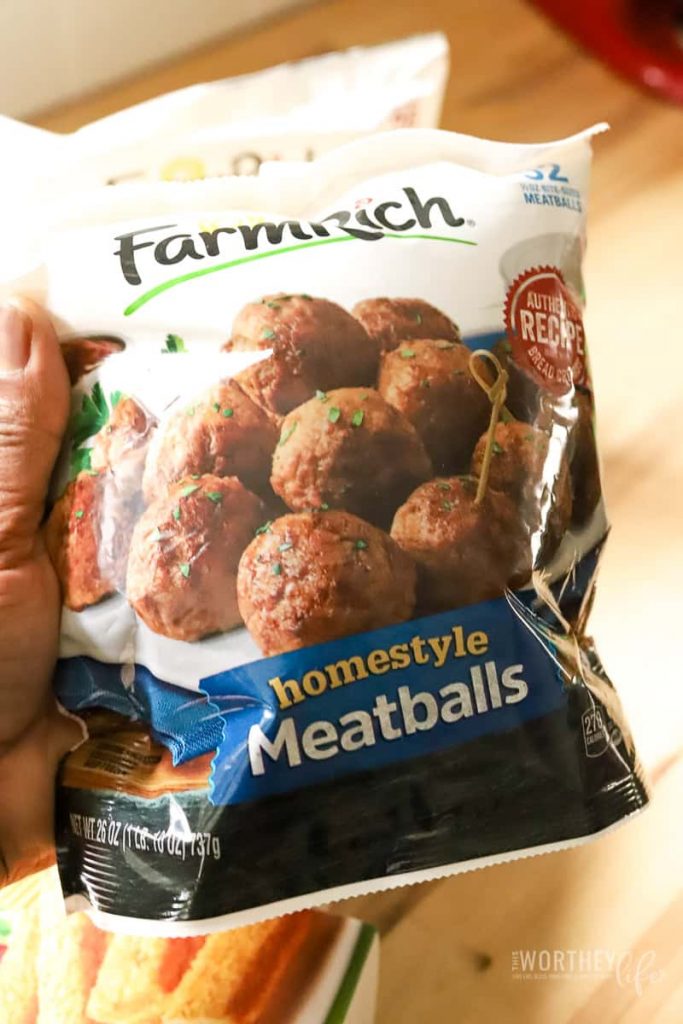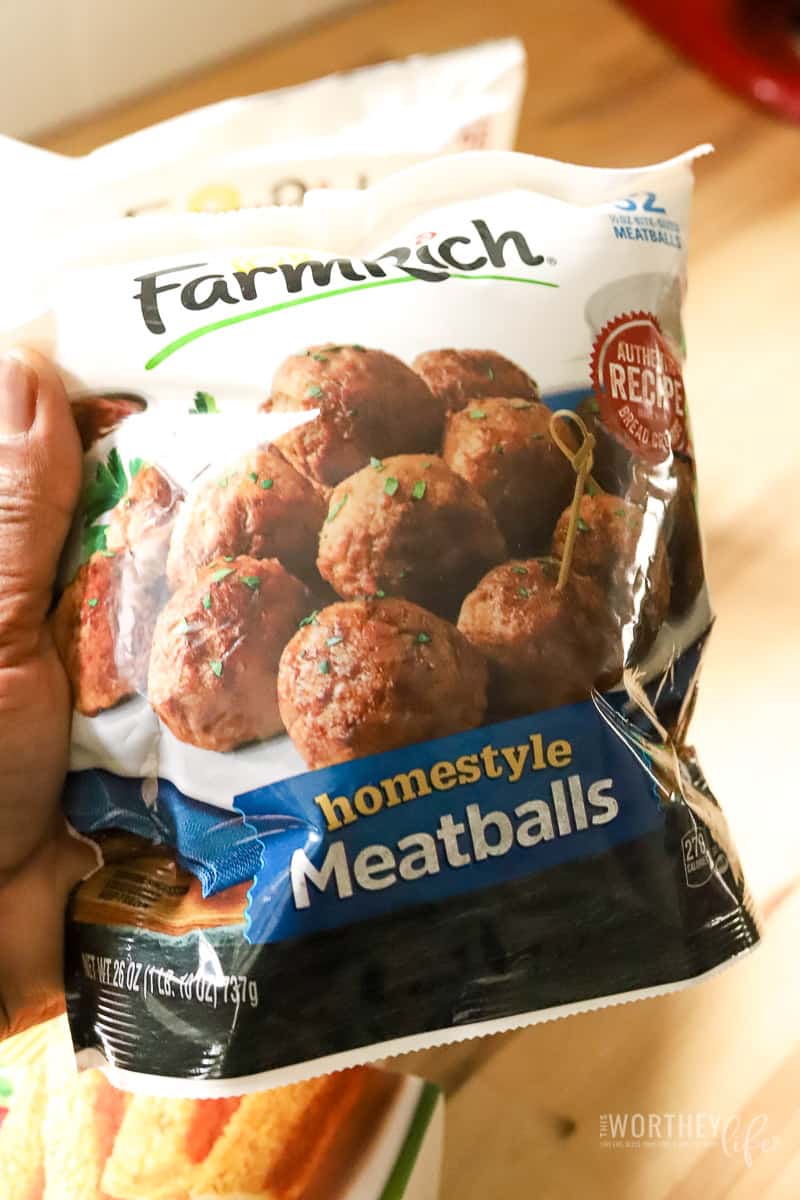 Using Farm Rich Homestyle Meatballs also saved a lot of time. Making meatballs from scratch is labor intensive and if you got the time then go for it. But, today time was scarce and using Farm Rich meatballs made a big difference. It's this kind of shortcuts that helped save the day and made dinner happen sooner rather than later. Plus, I cooked everything in two Instant Pots which you already know made this dinner easy as pie. So, long story short I've got a few more recipes ideas using Farm Rich meatballs to help make dinner a whole lot effortless than it needs to be. Read on, to get the Curry Meatballs + Spinach Rice.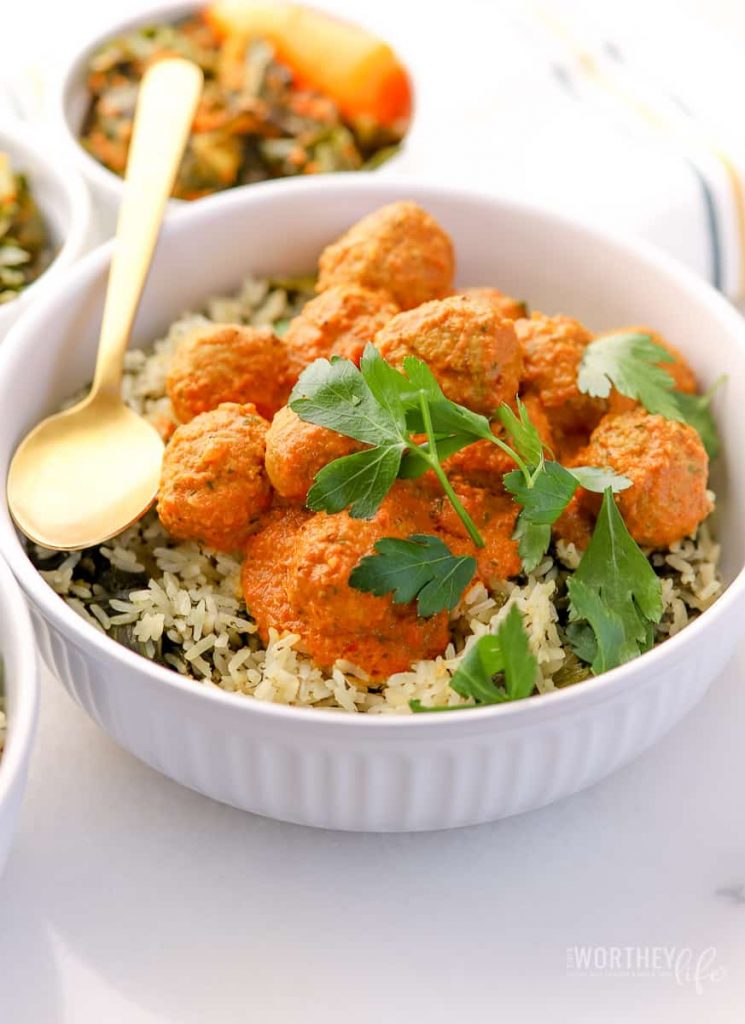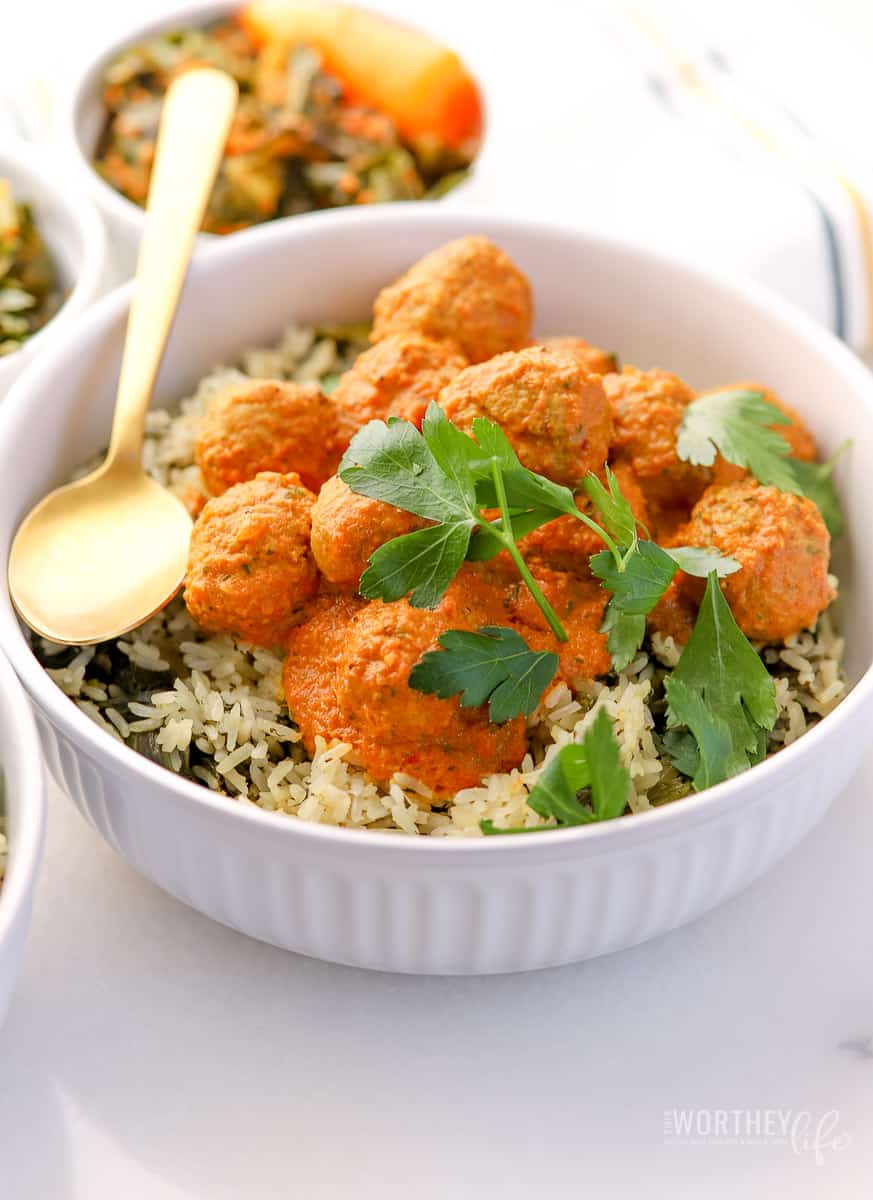 How to make Curry Meatballs in the Instant Pot
For this curry meatball recipe, there's lots of spice, with curry, turmeric, coriander, and cumin leading the pack. I also added a few red pepper flakes and freshly cracked black peppercorns. I also love the fact that this is a dairy-free recipe which is good for a lot of reasons. The final result is an under an hour recipe that tastes just as good as it looks. Get the full recipe down below.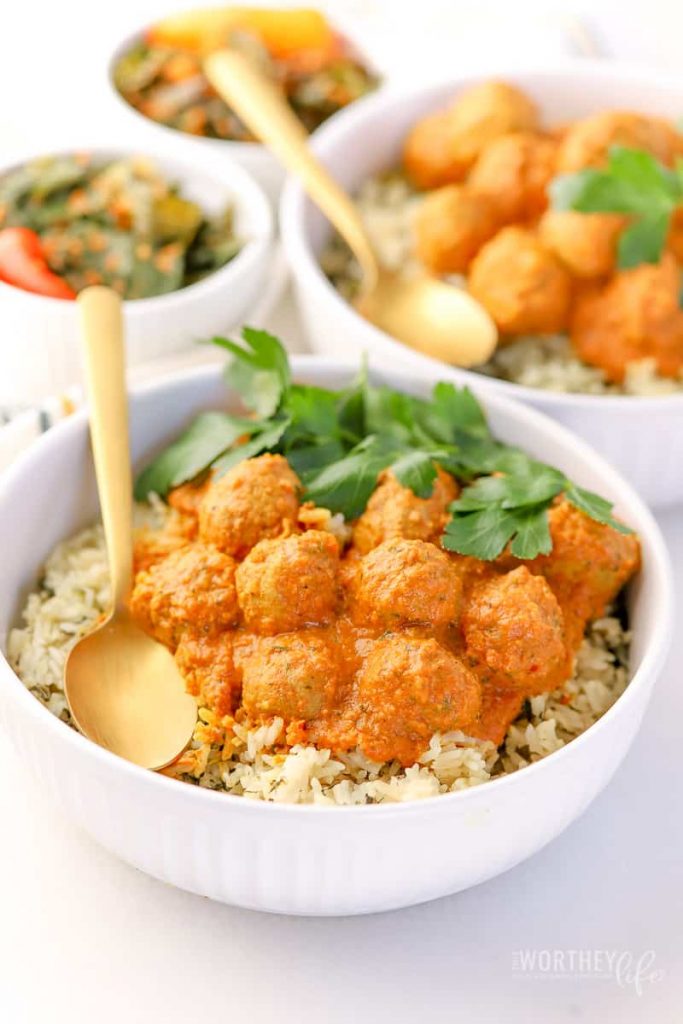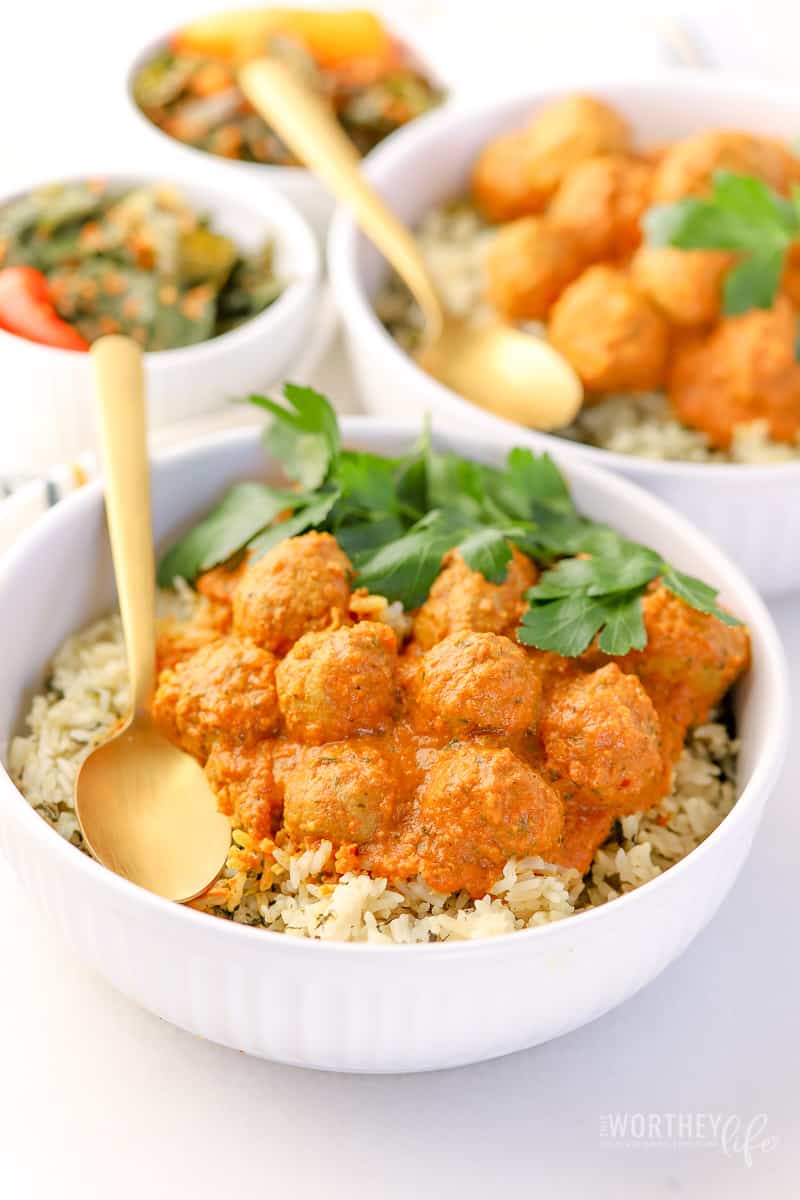 Curry Sauce
Ingredients:
2 1/2 tablespoons extra virgin olive oil
1 teaspoon crushed red pepper flake
1 teaspoon freshly cracked black peppercorns
1 tablespoon ground curry
1 tablespoon ground cumin
1 tablespoon ground turmeric
1/2 tablespoon ground coriander
1 teaspoon flaky sea salt
1/2 cup minced carrots
1 13.5 ounces can coconut milk
1 14.5 ounces can crushed tomatoes
1 large sweet onion diced
8 cloves garlic
1/4 cup cilantro torn into pieces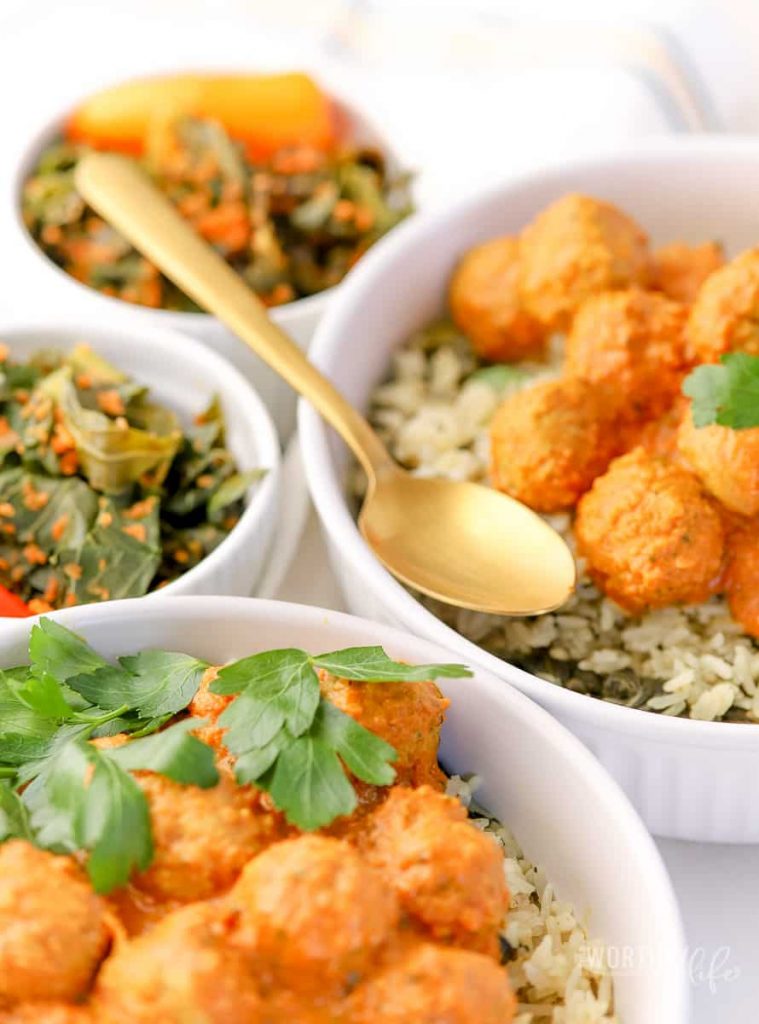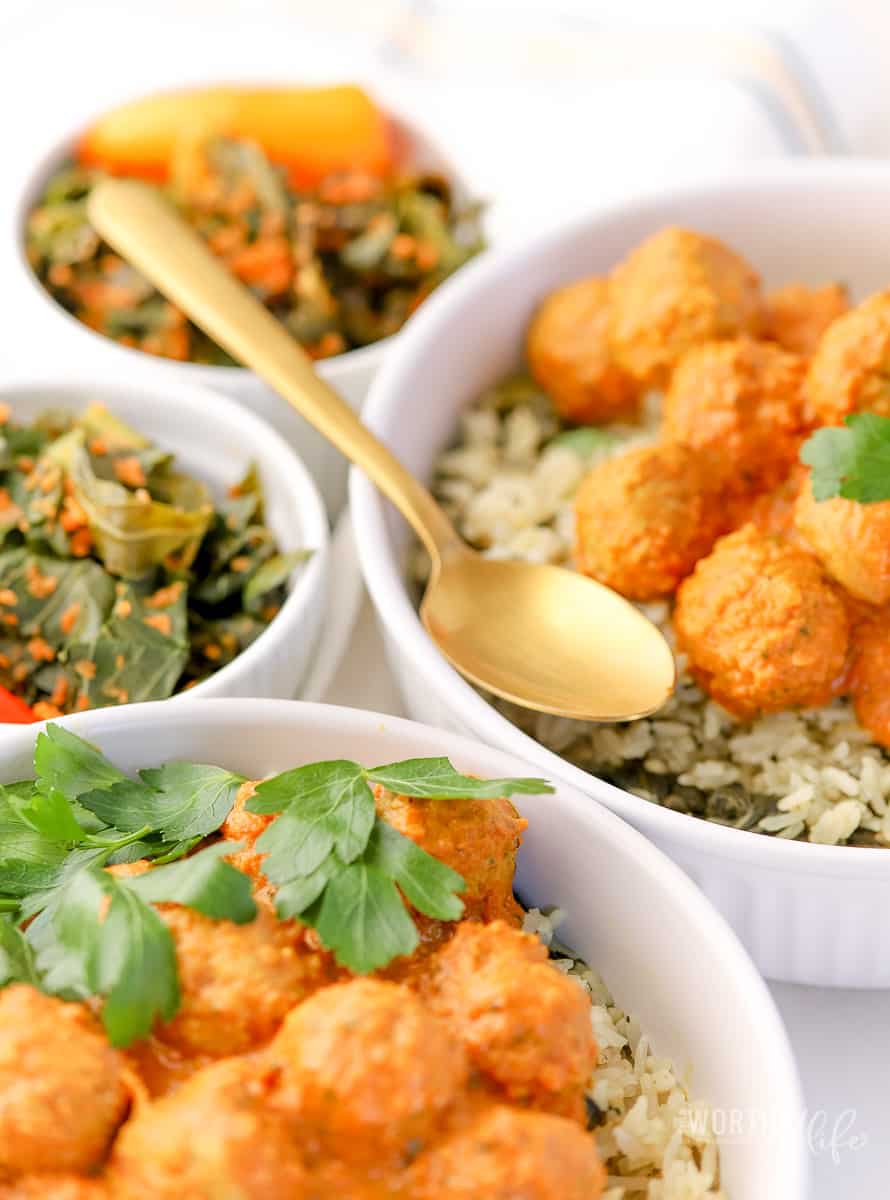 Directions:
Add olive oil and select the Sauté function on the Instant Pot.
When the oil is hot add the onions and garlic and sauté until the onions are translucent, in about 6-8 minutes.
Add the crushed tomatoes and coconut milk and mix well. Sprinkle in the curry, cumin, turmeric, coriander, freshly cracked black peppercorns, and flaky sea salt.
Stir until all of the ingredients are incorporated.
Fold the Farm Rich Homestyle meatballs in into the curry sauce and cover the Instant Pot with the lid and allow the meatballs to heat through. About 20 minutes.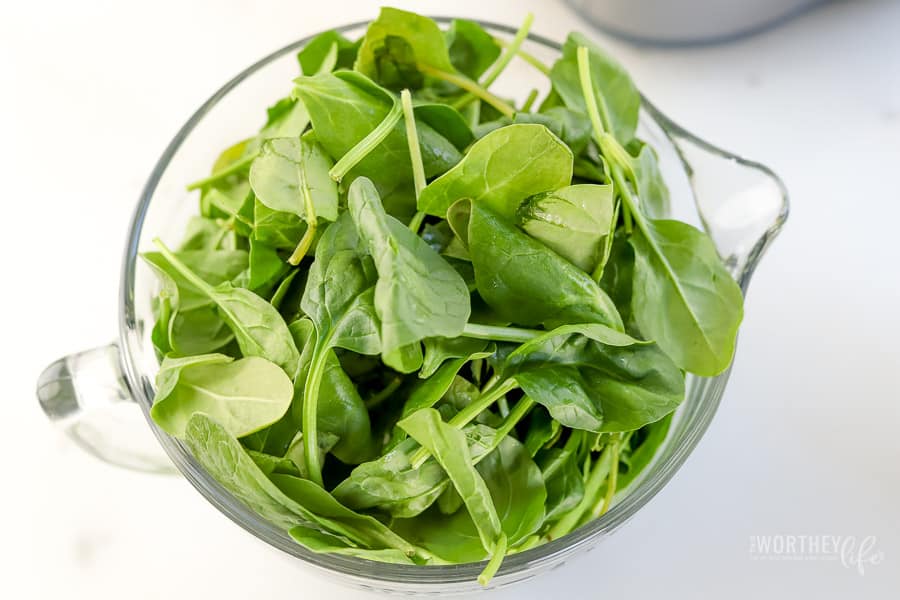 How to make Spinach Rice in the Instant Pot
Ingredients:
2 1/2 cups long grained rice or Jasmine Rice
3 cups chicken or vegetable stock
5-6 cups fresh spinach washed and with all of the water removed
Directions:
Pour the long-grained rice into the Instant Pot. Add stock until it just covers the rice. Cover the rice with the spinach. Place the Instant Pot lid on and lock into place.
Select the Rice function and cook until the timer sounds.
Vent the Instant Pot and unlock and remove the lid.
Fluff the rice using a fork and continue to mix until the spinach is mix thoroughly and evenly into the rice.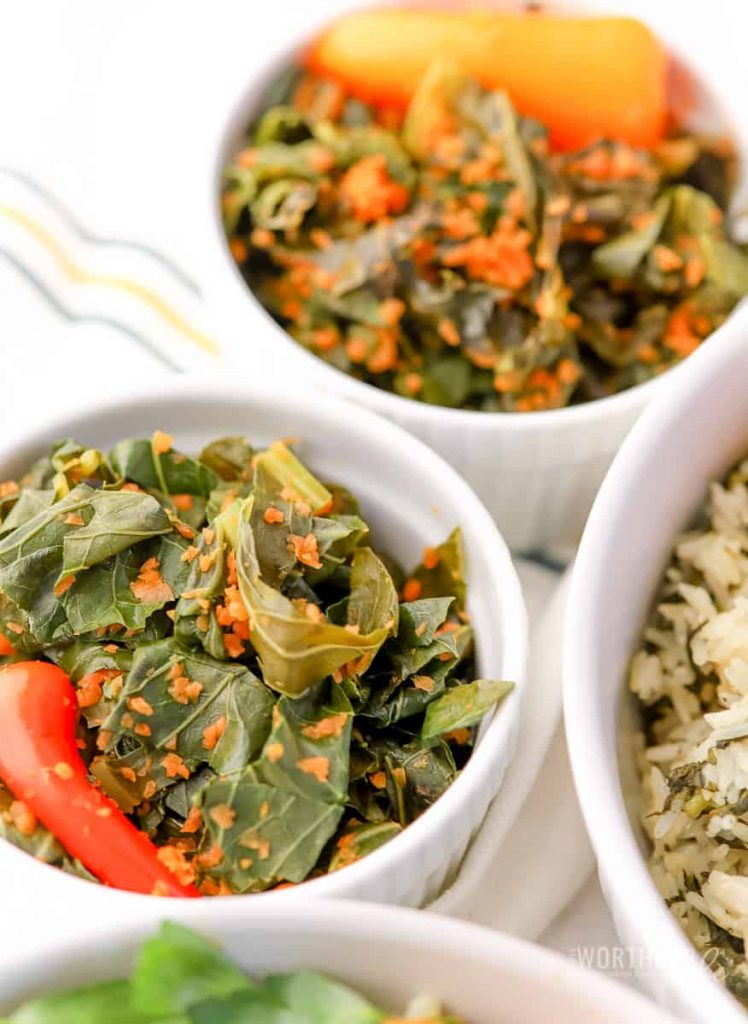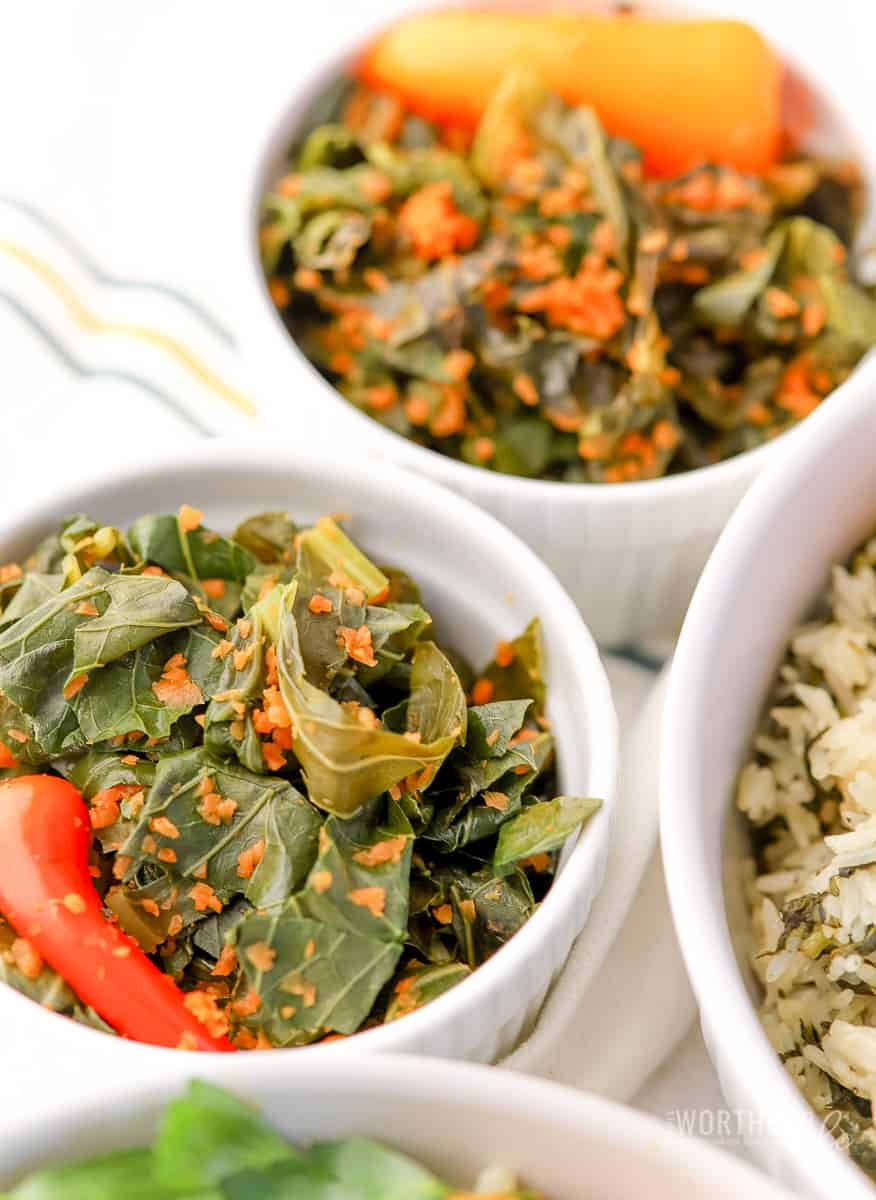 How to make Collard Greens + Carrots
4 cups collard greens, sliced thin
2 cups carrots, minced or run through a food processor
2 cloves garlic, minced
2 tablespoons extra virgin olive oil
flaky sea salt
freshly crack black peppercorns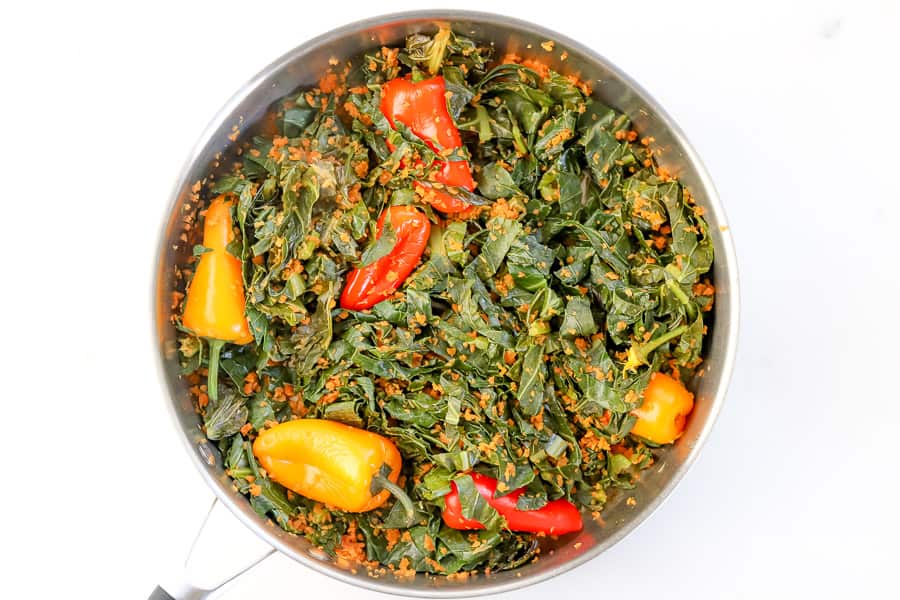 Directions:
Place a skillet over med-high heat and add the extra virgin olive oil.
When the olive it hot add the collard and little at a time until all of the collard greens are in the skillet.
Add the carrots and garlic, and continue to mix and sauté until the collard greens are bright green and tender in about 6-8 minutes.
Remove from heat and cover with a tight-fitting lid.
Allow the collard greens to steep for five minutes.
Serve.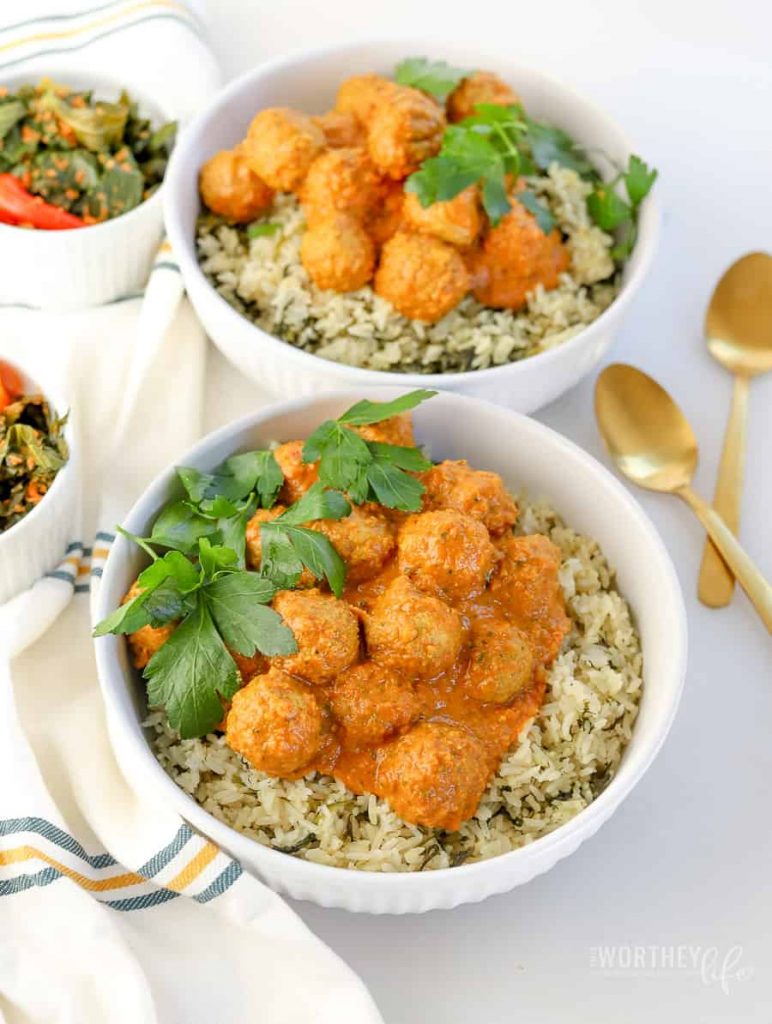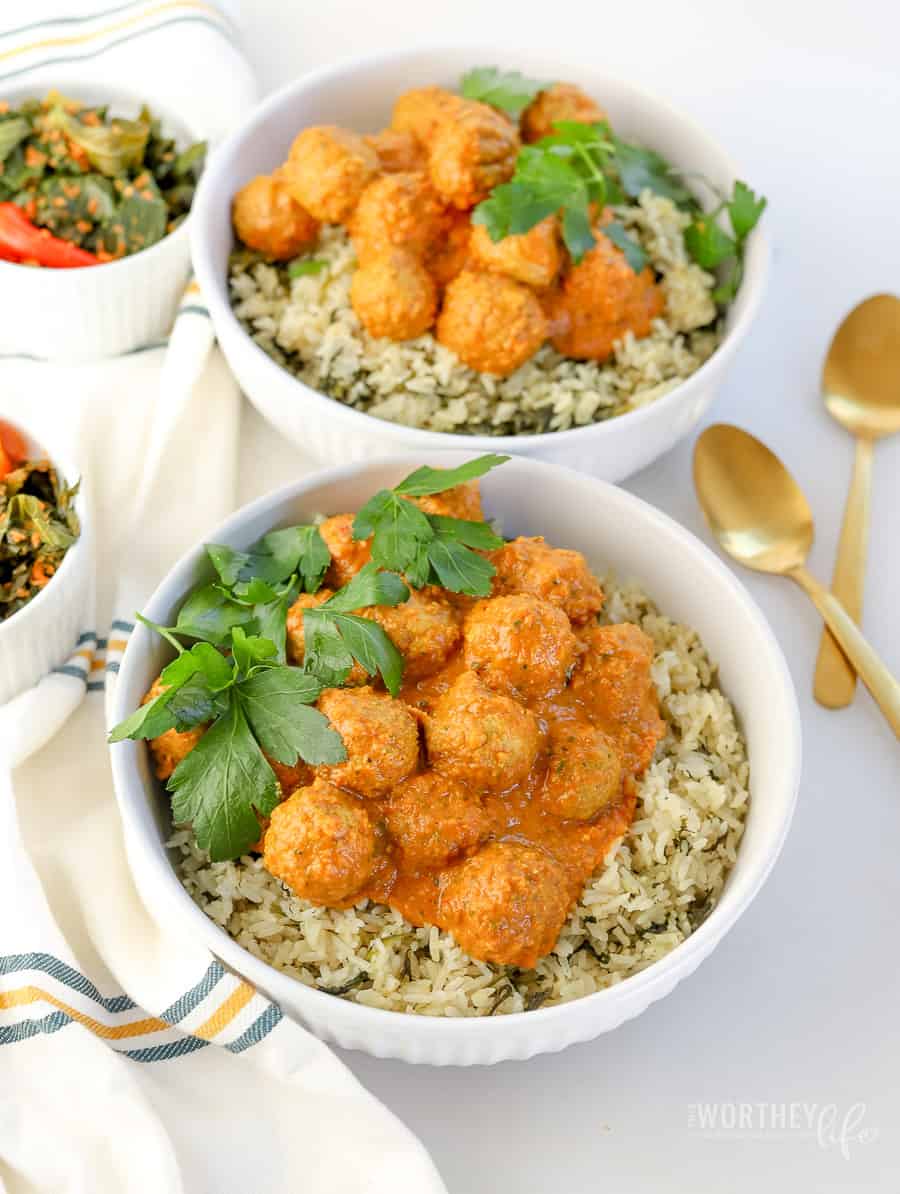 Dinner just got easier by using this hack for our meatballs. Even our teens (including the picky one) enjoyed this easy curry meatball recipe. Finding recipes that our boys love and easy to make is a win-win for me. Give this one a try and let us know what you think!