Here are some great Date Night Ideas For Exhausted Parents. These are great easy and low key ways to relax together and enjoy some romance without feeling you have to go do a ton of things.
Psst… you don't even have to leave the house!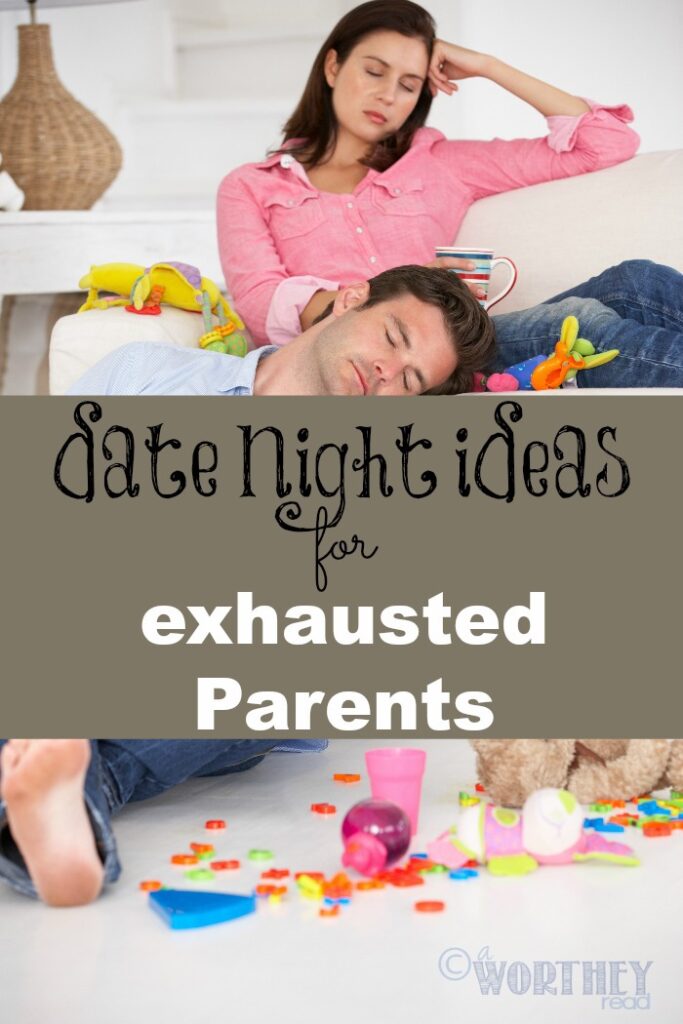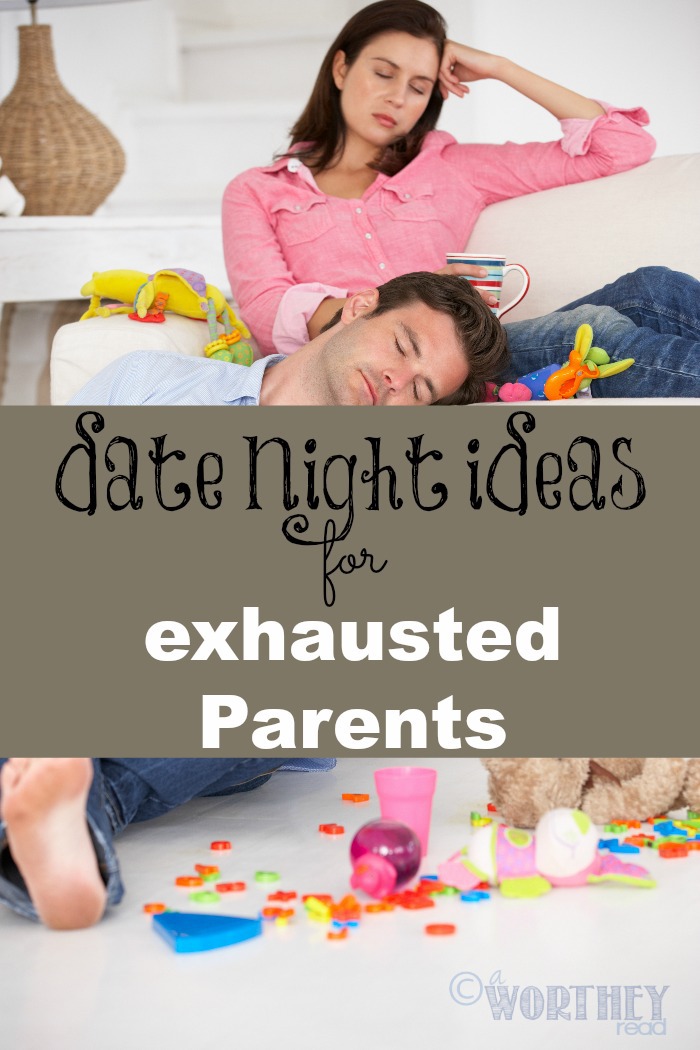 7 Date Night Ideas for Exhausted Parents
There are days when I get a big idea to plan a FAB Friday Night Date Night. The reservations have been made, I pick out a cute outfit and I'm ready for Friday. Then Friday comes and I'm exhausted! Sometimes no matter how much you want to get out and do something fun, you are simply too tired to do it. Responsibilities of life, kids and marriage get in the way and you end up not feeling like going to the restaurant, dance floor or comedy club like you did 10 years ago.sp;
Take A Nap Together: Yes, it may sound silly, but you are exhausted and sometimes just snuggling up together and taking a nap really is the best date night you could have. Knowing that the intimacy of being near each other is enough can help you enjoy and relax for a peaceful and much-needed sleep. This is one that I can proudly say that I and my hubs have in the bag.
Cook Dinner Together: Even if it is just your basic meatloaf and mashed potatoes meal, cooking a meal together can be a great low-key date night in that is fun, relaxing and allows you to communicate with each other on a better and deeper level.
Have A Picnic At Home: Take out pizza, your favorite wine or beer and a movie from the local kiosk on your living room floor. Nothing is more fun and low key than just relaxing at home together. No stress, no fuss and enjoying your favorites together in a relaxed environment.
Video Game Challenge: Throw on the comfy pajamas, grab some sandwiches, chips, and dip and hit the couch for a video game challenge. Play your favorites, go online and play others or challenge each other to a duel with a new game.
Take A Bubble Bath Together: Light a few candles, turn down the lights and grab your favorite rich bubble bath. Run a nice warm bath and invite your spouse in for a relaxing bath together.
Dance In The Living Room: Cue up your favorite romantic songs, turn the lights down low and slow dance together under the stars or simply in your living room.
Sex: Now I know you're thinking "that takes energy". Sometimes you may have just enough energy to get "down and dirty" with your partner. And you can have lazy sex. You know the kind that doesn't require a lot of energy and perfect for exhausted parents.
Just because you are an exhausted parent doesn't mean you can't enjoy some romance with your spouse. These date night ideas for exhausted parents are sure to keep you connected while not causing added stress. Get creative, but always go for low key and easy for your date nights.
What are some date night ideas you do with your partner/spouse that are low-key and perfect for the exhausted parent? Leave a comment below and let me know!