Dr. Seuss Snack Idea: Thing 1 and Thing 2 Jello Snack for Kids
With Dr. Seuss' Birthday being right away the corner (March 2nd), I wanted to share this fun and easy recipe to do with the kids. Thing 1 and Thing 2 Jello Snack for Kids is a crazy fun craft that's also for eating!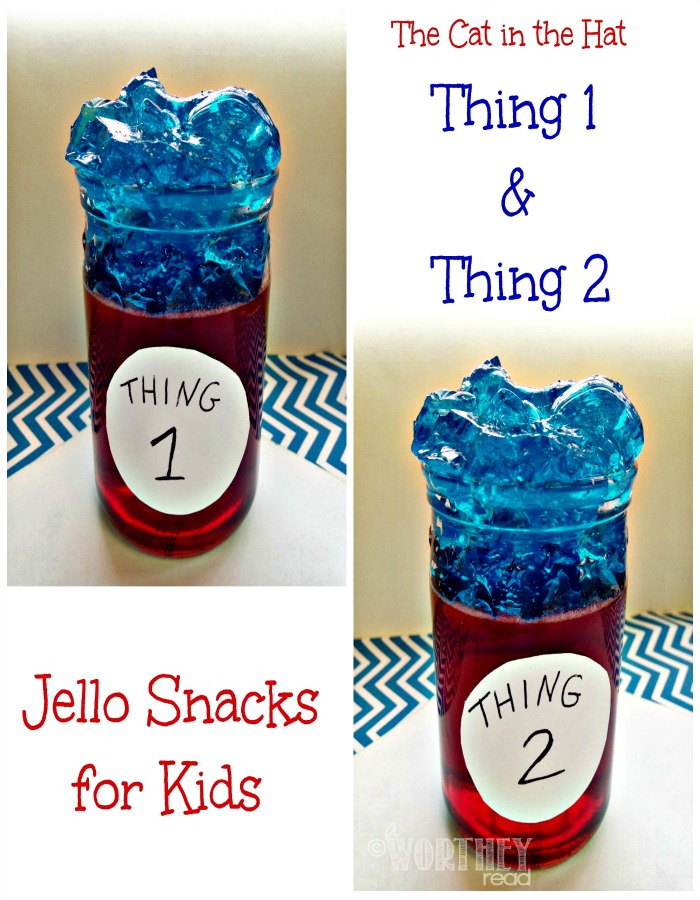 Supplies needed:
2 small, clear canning jars
1 packet of red jello
1 packet of blue jello
White scrap paper
Scissors
Pen
Craft glue or tape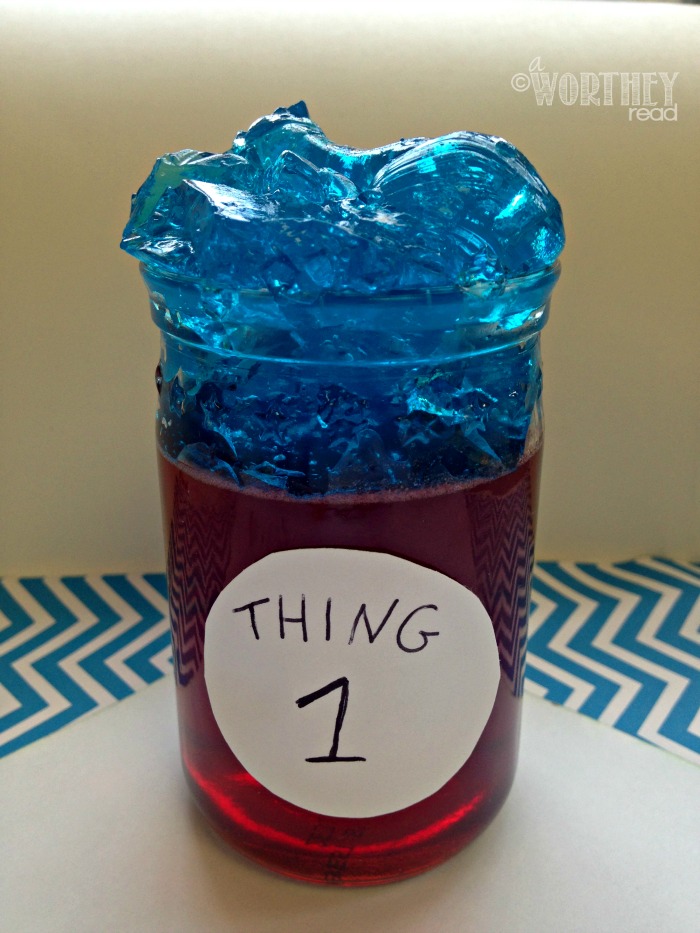 Directions:
1. Prepare the jello according to packet directions. In most cases, a small box will require mixing one cup of hot water, one cup of cold water, and the contents of the packet.
2. Once your red jello is dissolved into liquid, pour the liquid into the glass jars. You want to fill them up about ¾ of the way full. Place in the fridge until set, which takes about 2-3 hours.
3. In a separate bowl or pan, pour the blue jello liquid in and allow to set. It does not matter what kind of pan you use since you will spooning this portion of jello out. The shape of the container does not matter.
4. Once both jellos are set, remove from the fridge. Take a spoon and scoop out some of the blue and place it on top of the red jello. You want the blue jello to look like the hair of the Things and the red to look like the body.
5. Cut two circles out of white paper. On each, write either Thing 1 or Thing 2. Add a dab of glue to the back of each (or tape) and press to the front of the jars.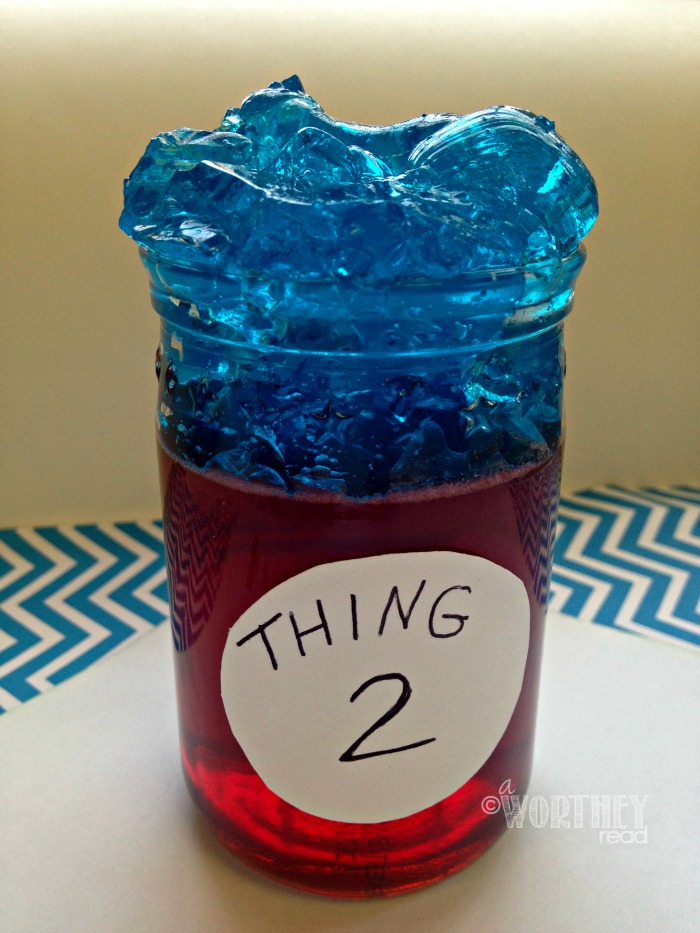 Your Thing 1 and Thing 2 jello snacks are now ready to be enjoyed!
If you're looking for more Dr. Seuss Birthday Snack ideas, be sure to check one of my favorite Kid-friendly snacks: Strawberry Banana Cat In The Hat {Dr Seuss Birthday Celebration}