Do you love all things Seuss? If so, you will want to give these Thing One and Thing Two Dipped Strawberries a try. You can make your own Thing One and Thing Two strawberries in just minutes and using just 3 ingredients. Here is how you can get started.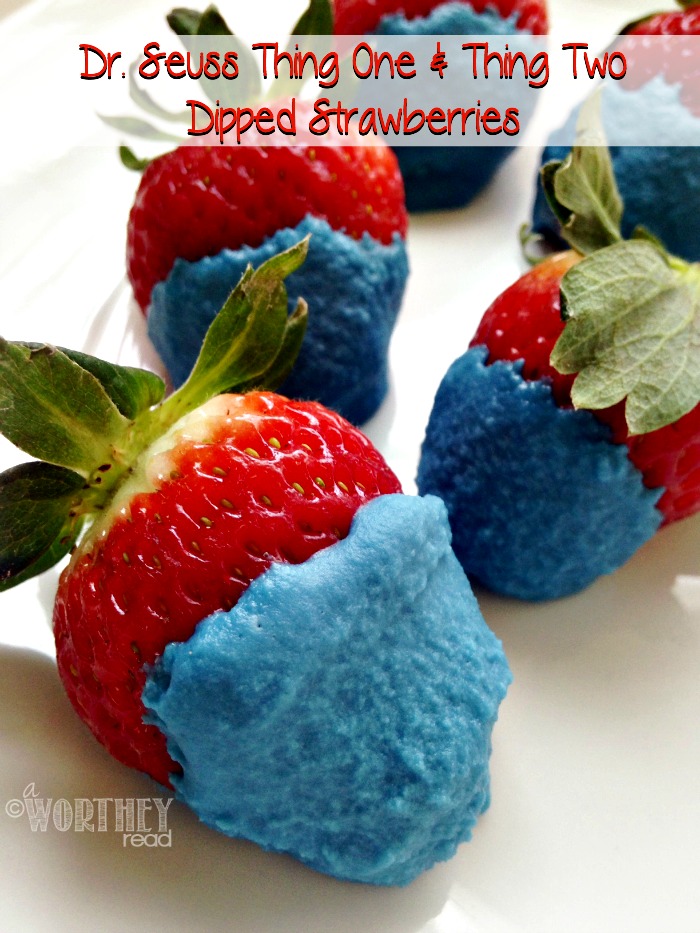 Dr. Seuss Thing One & Thing Two Dipped Strawberries
Supplies needed:
Fresh strawberries
White frosting (can be any flavor, just make sure it is white so it can be tinted)
Blue food coloring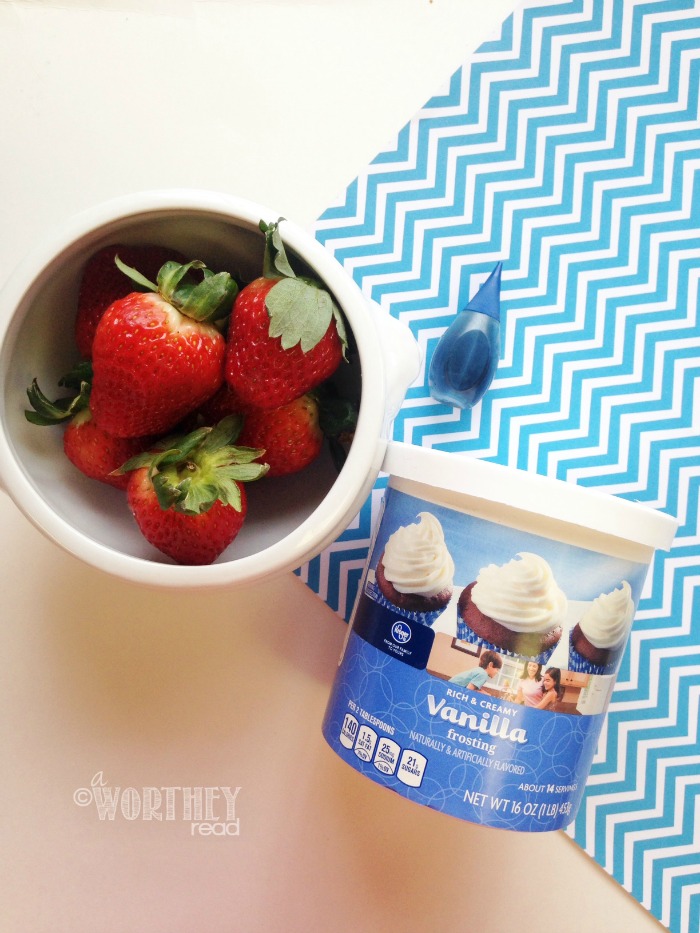 Directions:
1. Begin by placing half of a cup of white frosting in a microwave safe bowl.
2. Heat on high for 20-30 seconds. You want the frosting to be liquefied completely.
3. Add in a few drops of blue food coloring. The more you add, the darker the hue will be. Stir well.
4. Dip your strawberries into the colored frosting so the tips are coated. Set on a plate to dry.
5. Place the strawberries in a cool place or refrigerator for a few minutes before serving. This will give the frosting a chance to harden.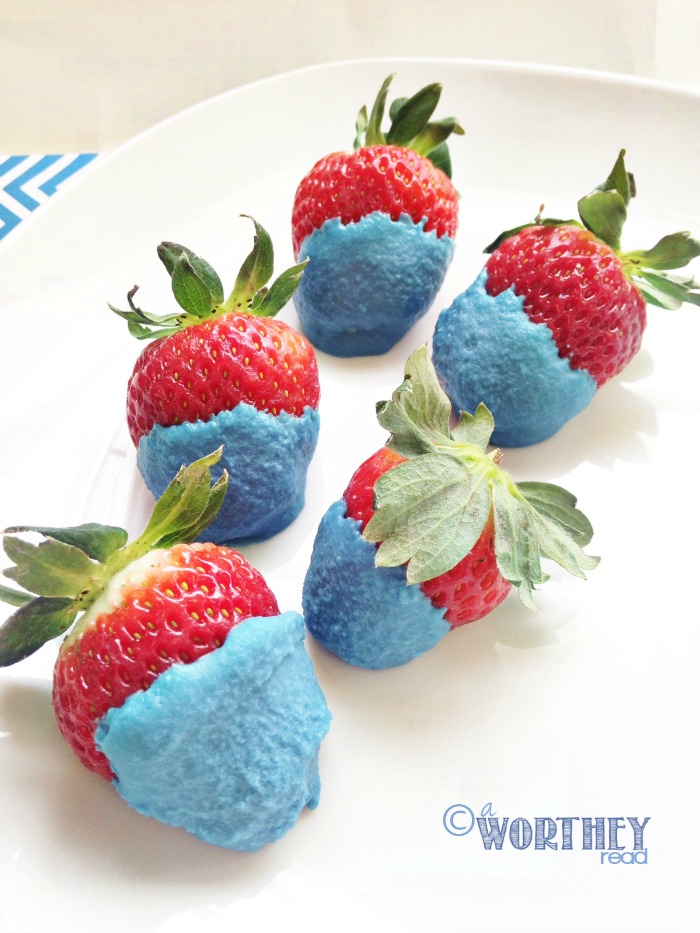 Your Thing One and Thing Two strawberries are now ready to be enjoyed. Enjoy a copy of the book The Cat in the Hat and then dive in to your themed treats. Children are sure to love the bright colors and sweet taste, and you are sure to love how easy and budget friendly these are.
Gather your supplies and give these Thing One and Thing Two dipped strawberries a try. They make for the perfect Seuss themed snack.
Be sure to check out some of my other Dr. Seuss Crafts & Easy Kid-friendly recipes:
Dr. Seuss Snack Idea: Thing 1 and Thing 2 Jello Snack for Kids
Strawberry Banana Cat In The Hat {Dr Seuss Birthday Celebration}