Celebrate Easter together as a family. We're sharing Easter gift ideas for families and Easter basket gift ideas for teens.
" This post is sponsored by Spider-Man: Into the Spider-Verse."

Easter Gift Ideas For Teens + Families
Have you ever watched a movie and it stayed with you? How you related to the character so much that their words still ring inside your head? Like when Miles (from SPIDER-MAN: INTO THE SPIDER-VERSE ) says,
"When I feel alone, like no one understands what I'm going through, I remember my friends who get it." -Miles Morales
This right here hits the nail of friendship on the proverbial head because nobody will ever understand you like your best friends.
Those friends who know everything about you and still like you, always without question, got your back.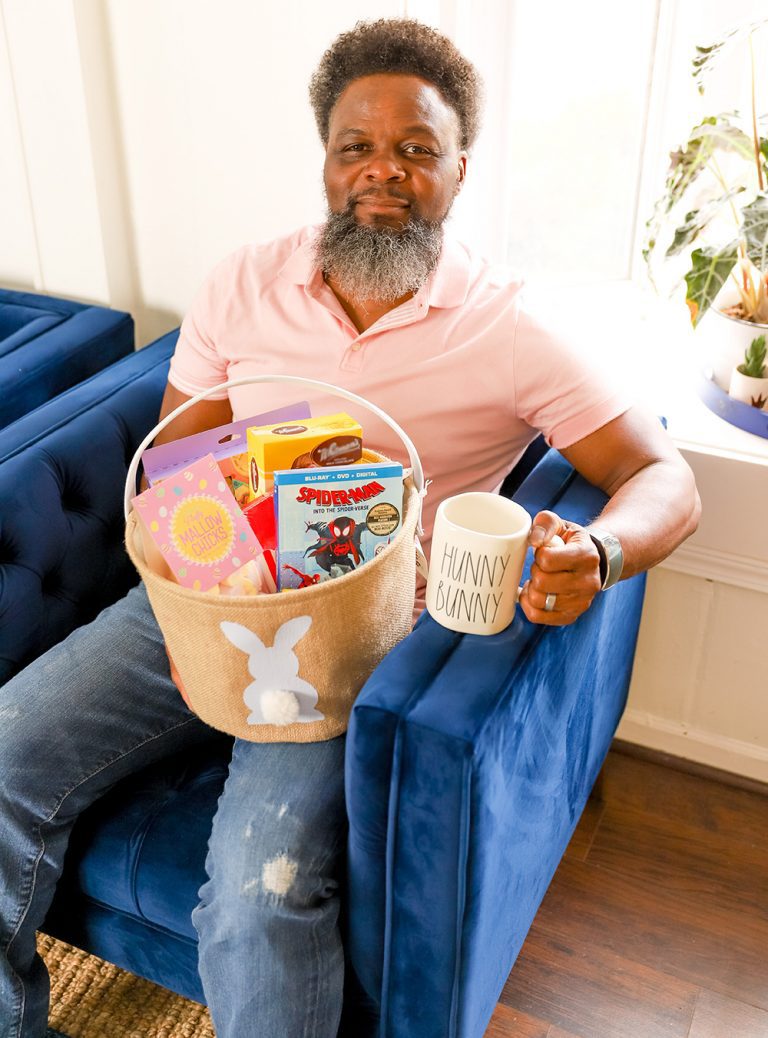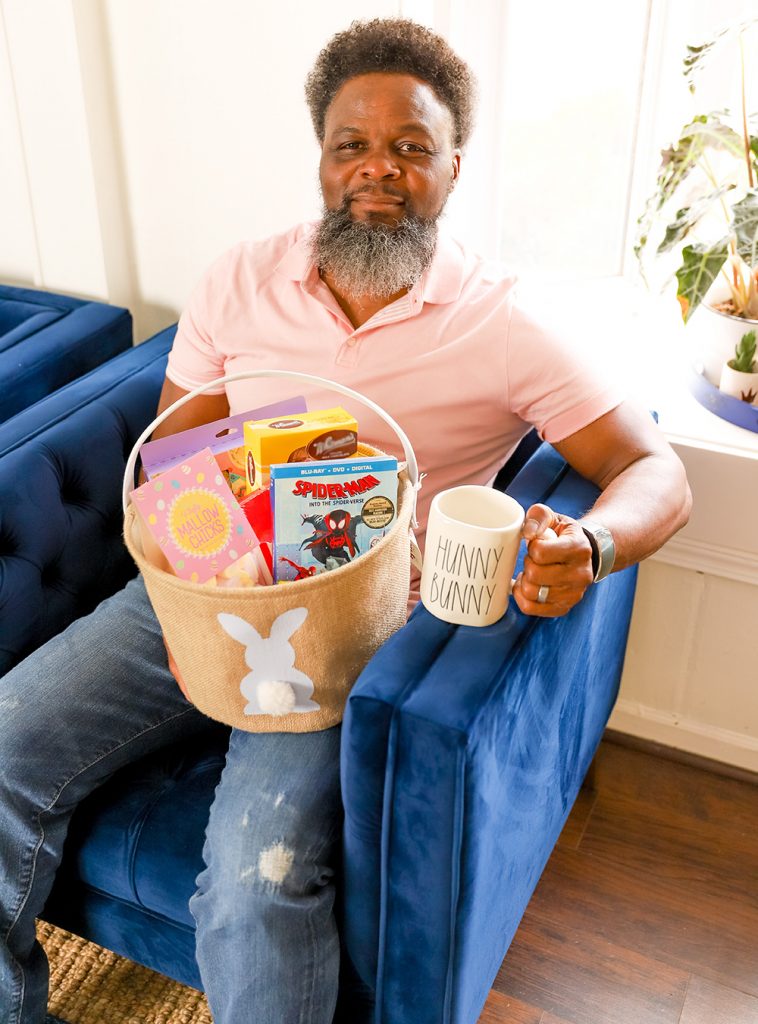 I also love this quote where Miles says something about saving the whole world, and after Peter Parker offers this gem,
"You can't think about saving the world. You have to think about saving one person." -Peter B. Parker
Giving Back This Easter
And really, isn't that the very essence of the Easter spirit? Sacrifice, sharing, and caring for one person at a time. Or at least that's my take on it.
Like Miles Morales, we all have our greatest superpowers readily at our disposal. That power is our compassion, selflessness, and love for friends and family.
This Easter, our family is giving a bit of happiness to two lucky families.
We do this because it's who we are, and of course, we love giving back whenever we can.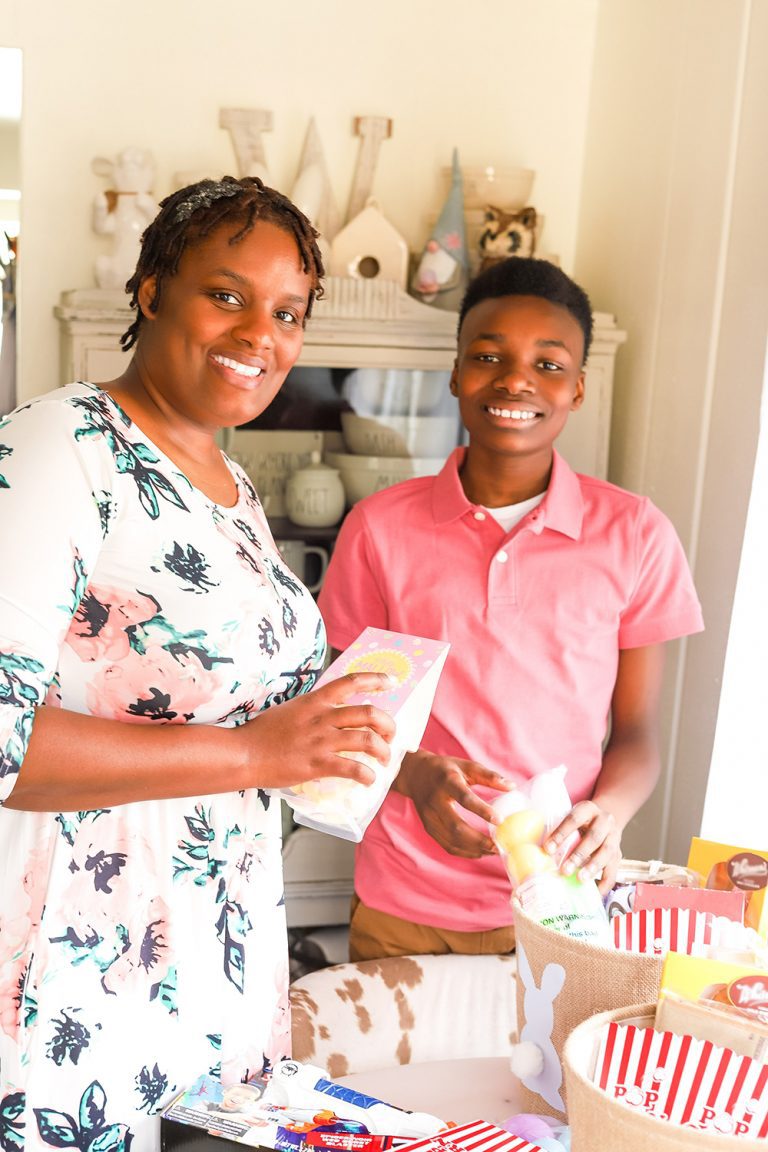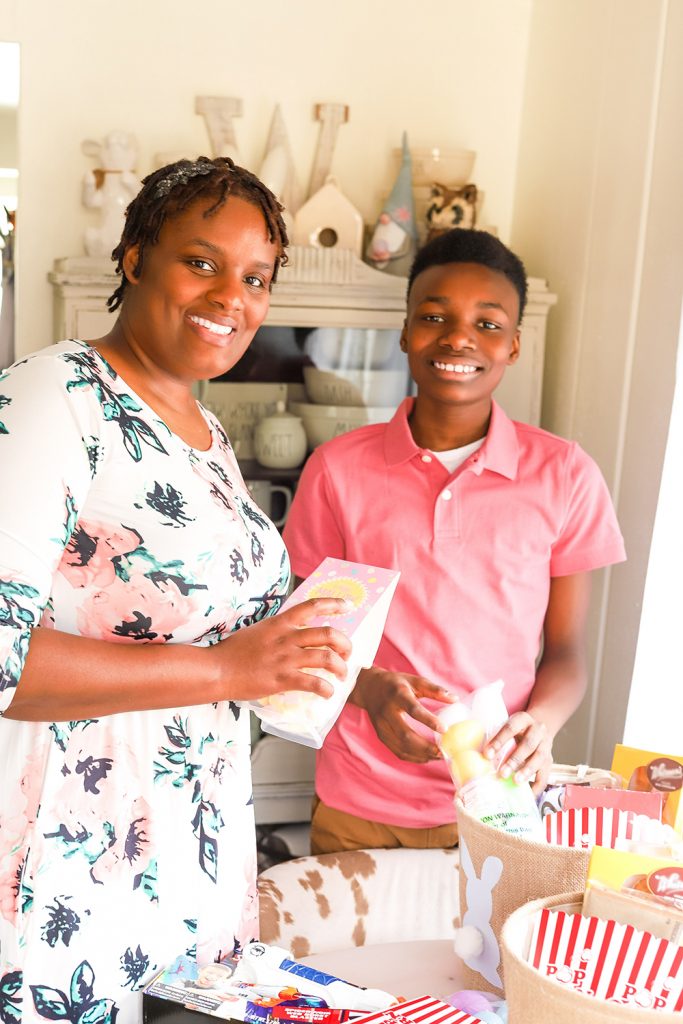 But the most powerful quote from Spider-Man: Into the Spider-Verse movie is…
"That person who helps others simply because it should or must be done, and because it is the right thing to do, is indeed without a doubt, a real superhero.-Stan Lee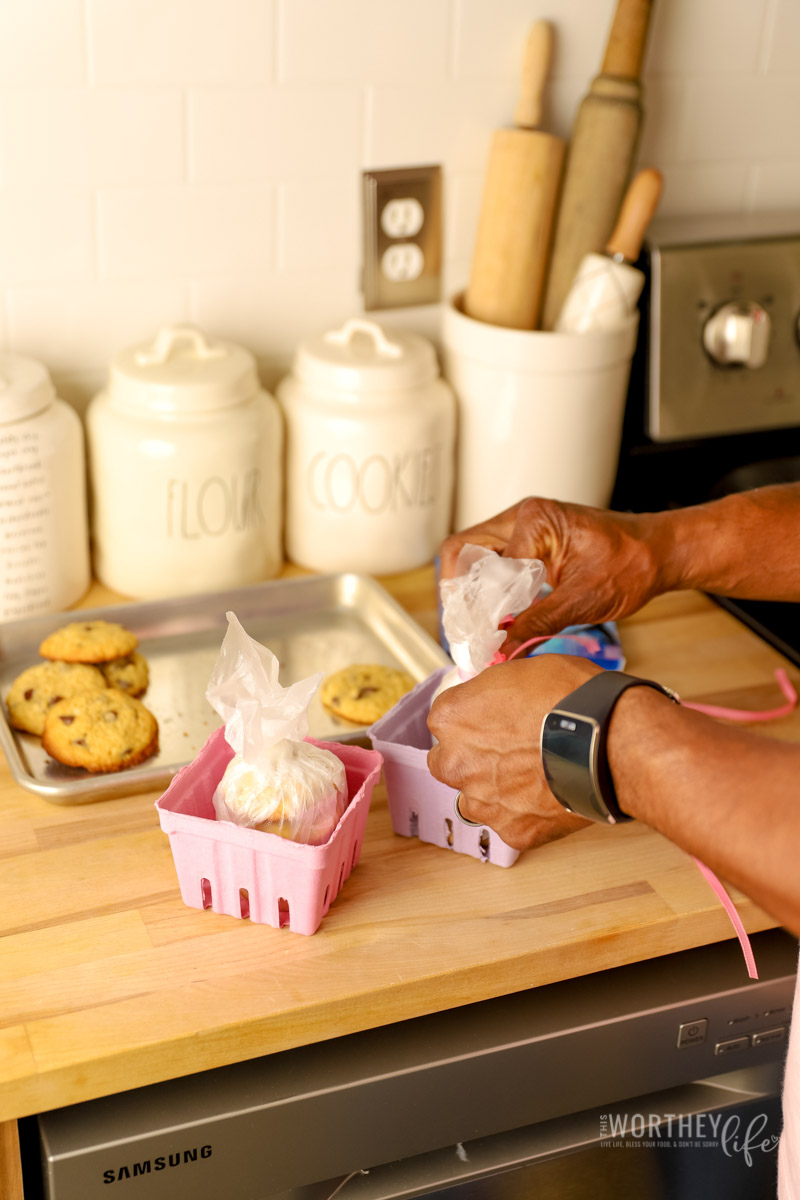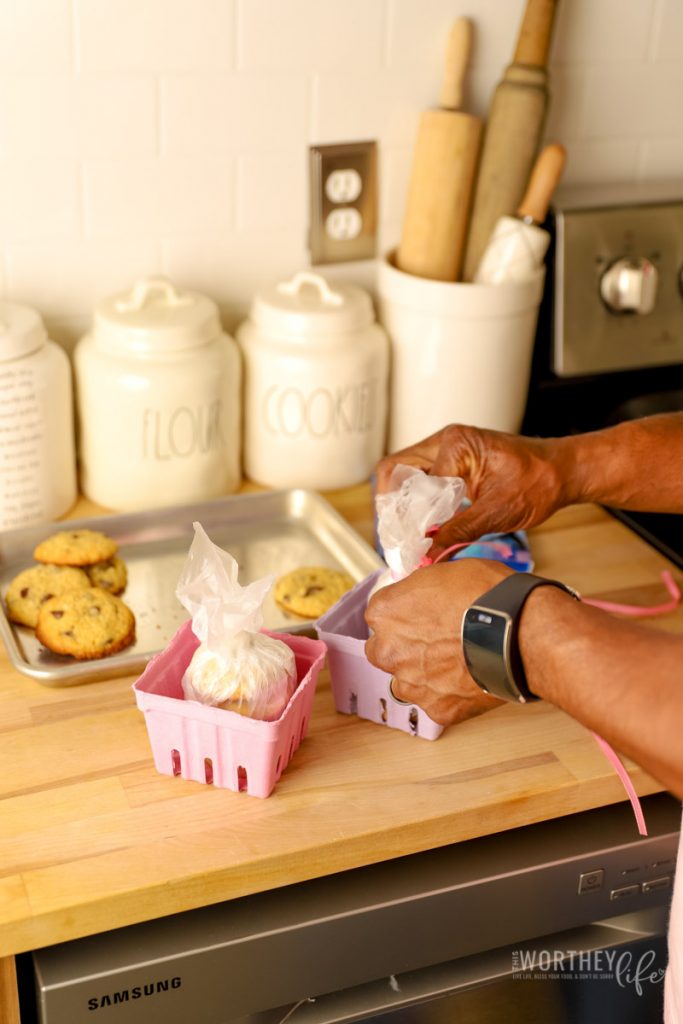 So, remember, you too can wear the mask and do heroic acts that may seem small but have the power to uplift and maybe perhaps change the world.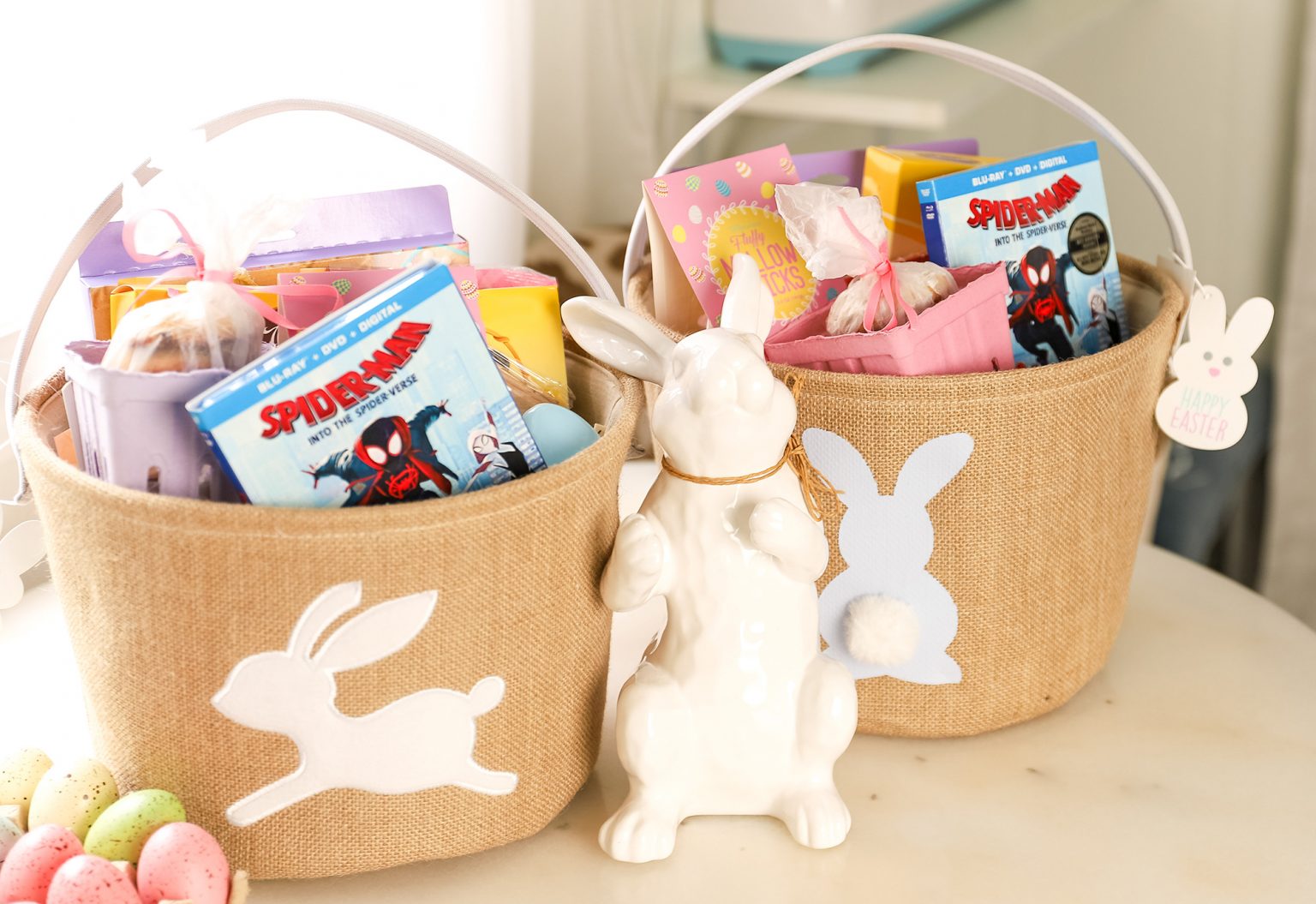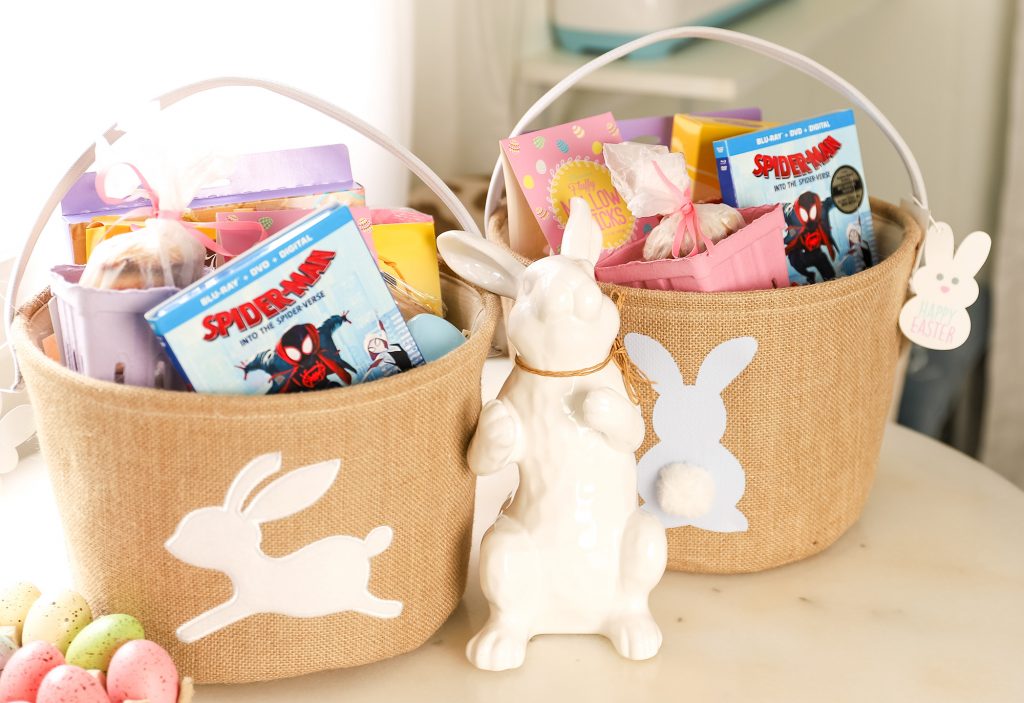 Family Movie Night Gift Basket
Our family assembled Easter gift baskets and filled them with Easter sweet treats, including delicious homemade chocolate chip cookies.
And because we love this movie and think it will be great for a family movie night, we included a copy of Spider-Man: Into The Spider-Verse.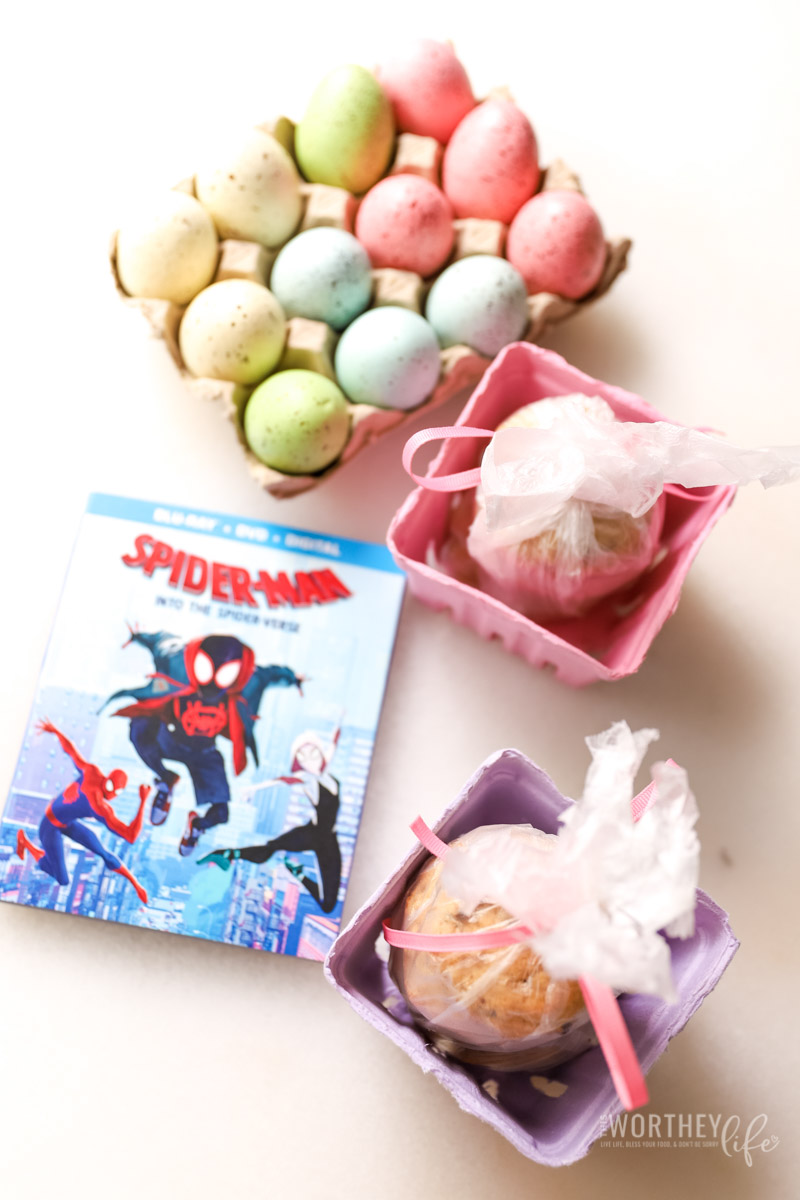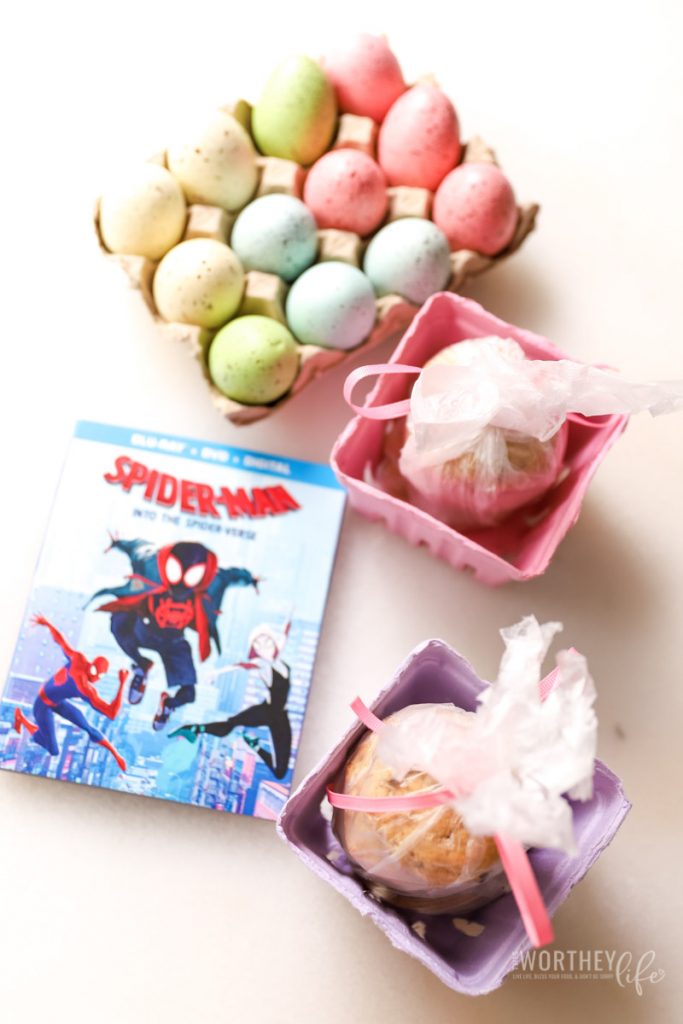 Here's what we put in the family movie night gift baskets:
Homemade chocolate chip cookies
Easter cookie decorating kit
Variety of Easter candy + goodies
Popcorn
Spider-Man: Into The Spider-Verse Blu-ray (Check out the latest Spider-Man movie, now available!)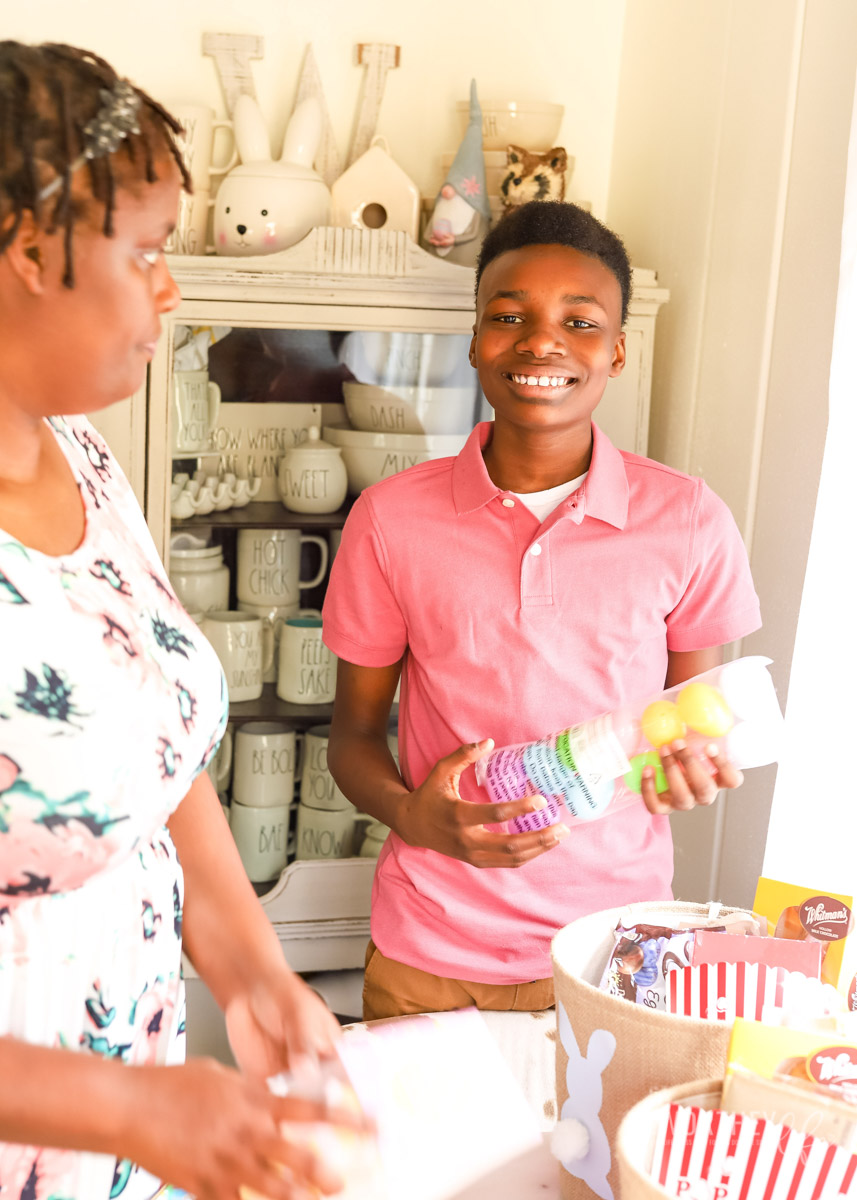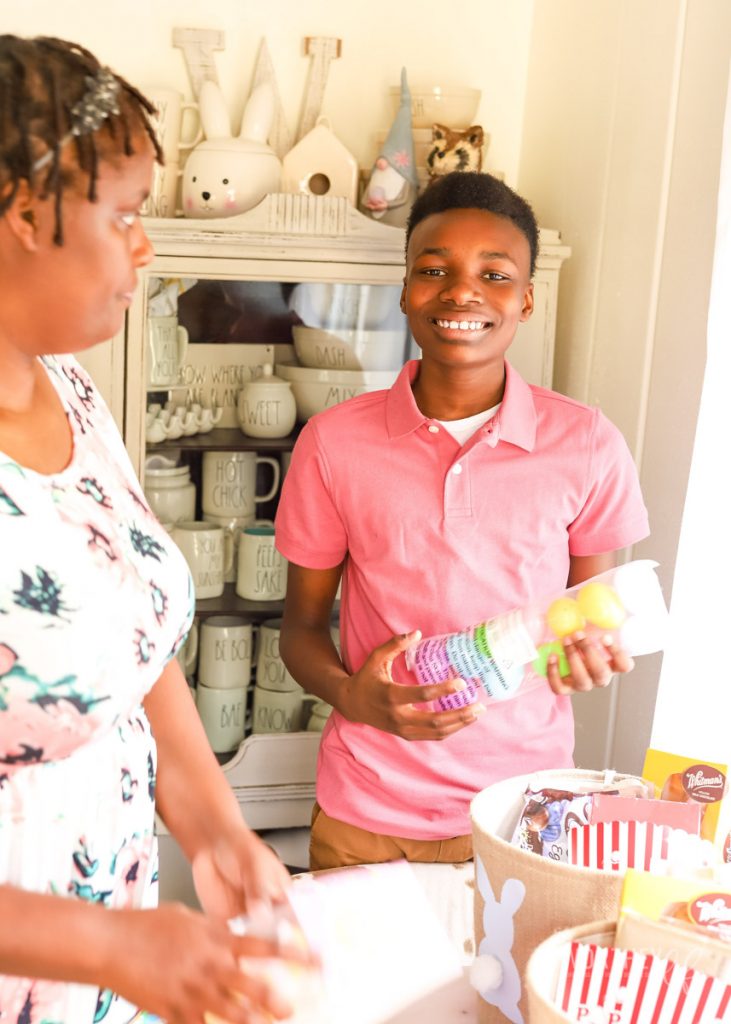 We selected these particular items for families to enjoy doing activities together.
While assembling the baskets, we talked about why it's important to give back when we can and how we can continue to be an everyday heroes.

Easter Basket Gift Ideas for Teens
While we're talking about Easter baskets, I often get asked as a mom of teen boys, "do teens still want Easter baskets?"
And I also get asked, "what do I get teens for their Easter baskets?"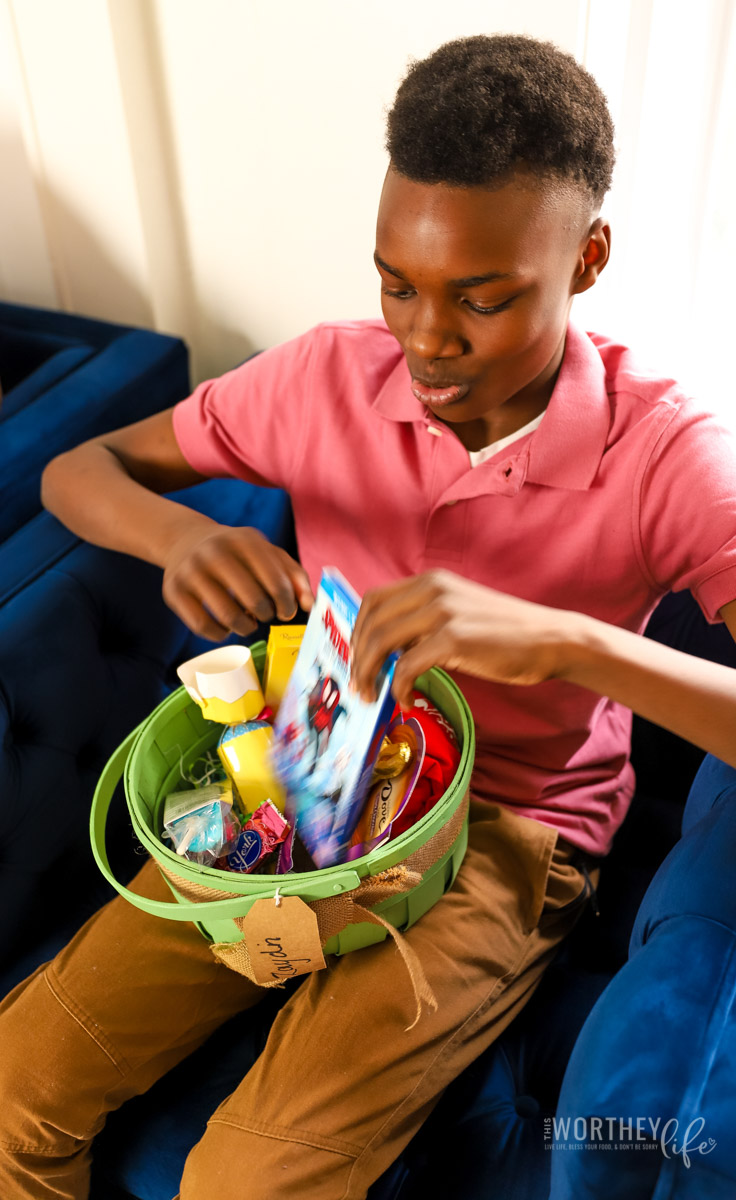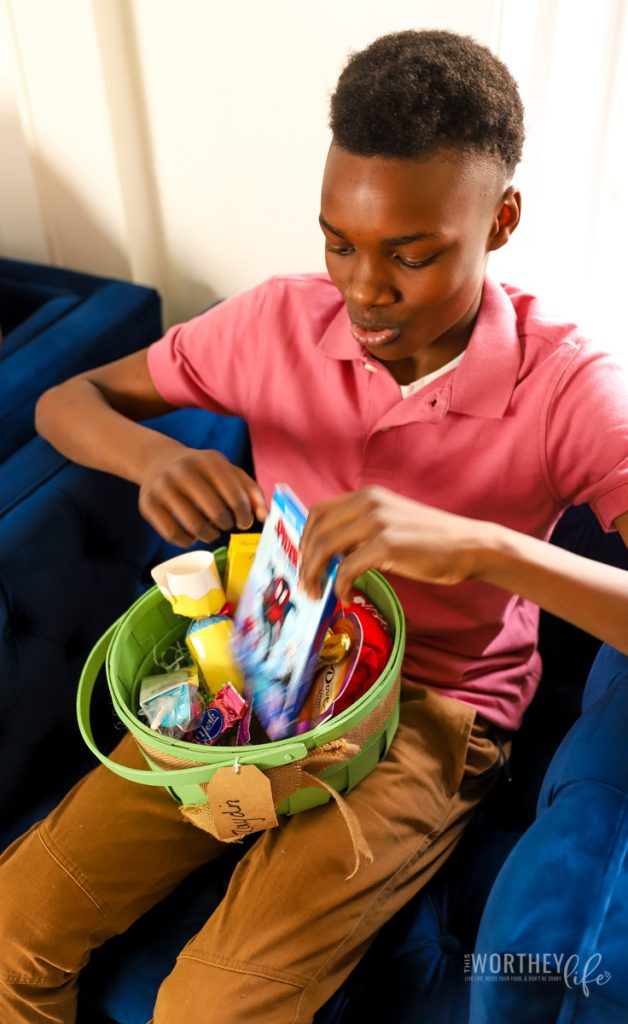 Yes, teens still want Easter baskets!
While shopping for Easter items, I noticed that you don't get a lot of creative ideas on what to get teens for Easter.
In the seasonal section of every store, I always find cute and small gifts to put in Easter baskets for kids and girls.
But, you hardly see items that teen boys would like. So, I'm here to help y'all out with what our boys love in their Easter baskets.
They love movies. So, of course, we gave them a copy of Spider-Man: Into The Spider-Verse.
Gift Cards
Put money in the plastic eggs. The boys love this idea!
Candy. You can't go wrong with candy.
Sports Socks
iTunes Gift Cards
Gaming Gift Cards
Books
Sporting Equipment (we usually get them a new basketball every year)
Spider-Man: Into The Spider-Verse Toys (like the Web Burst Blaster)
Body Spray
Athletic t-shirts
Headphones
Video Game Accessories

Easter Baskets for Dogs
We couldn't forget about Chance. He's a big part of our family, and we filled his Easter basket with some new chew toys.

Celebrating Family
Spending time together as a family is important to us. This is why we wanted to share one of our favorite pastimes of watching movies together with another family.
We fell in love with Spiderman: Into The Spider-Verse because of the strong theme of being an everyday hero.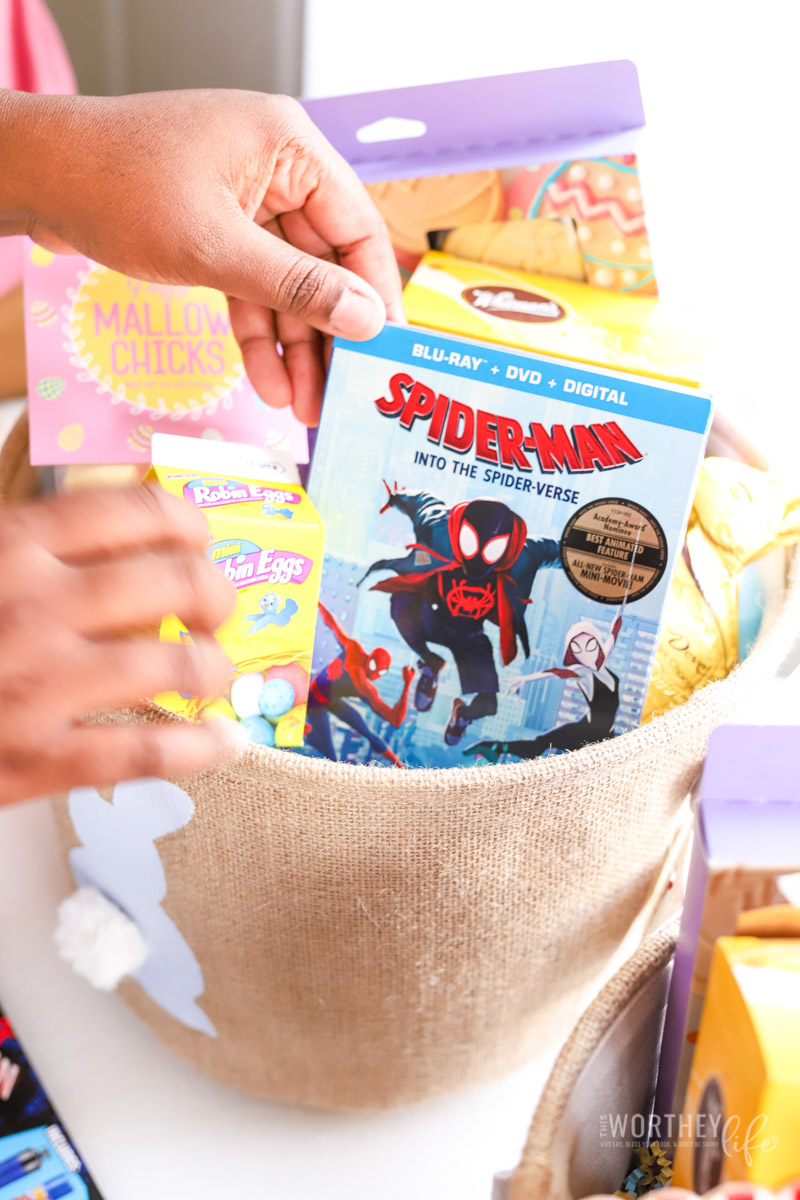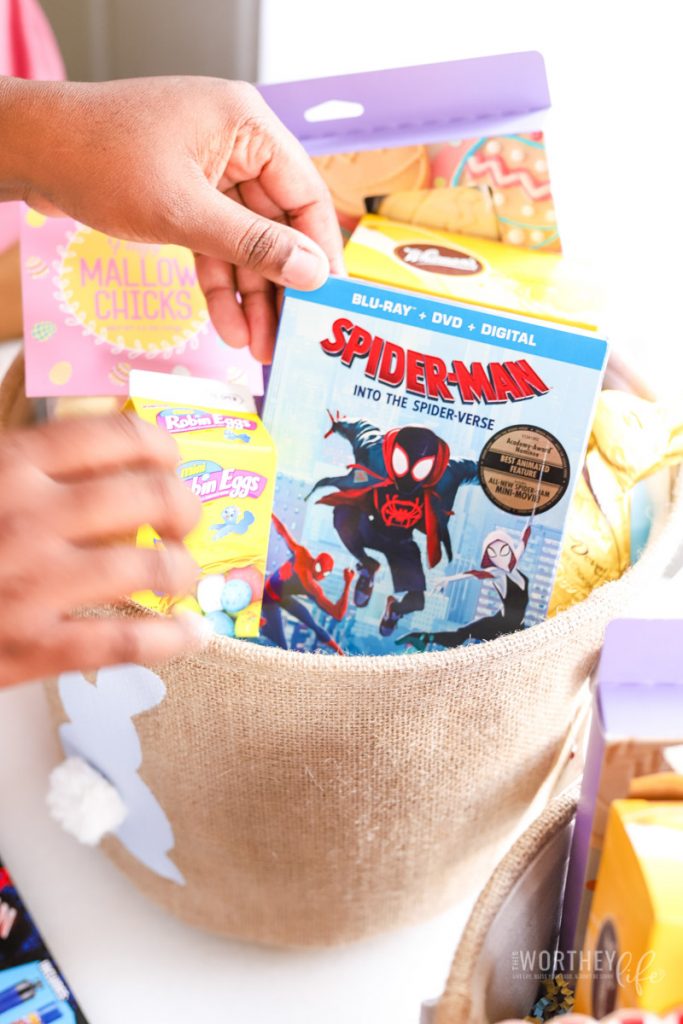 "Everything you say and do creates an impact."
We live in the digital age, where our words and actions travel even faster.
We are constantly talking to our boys about what they do will make an impact, good or bad (online and in-person).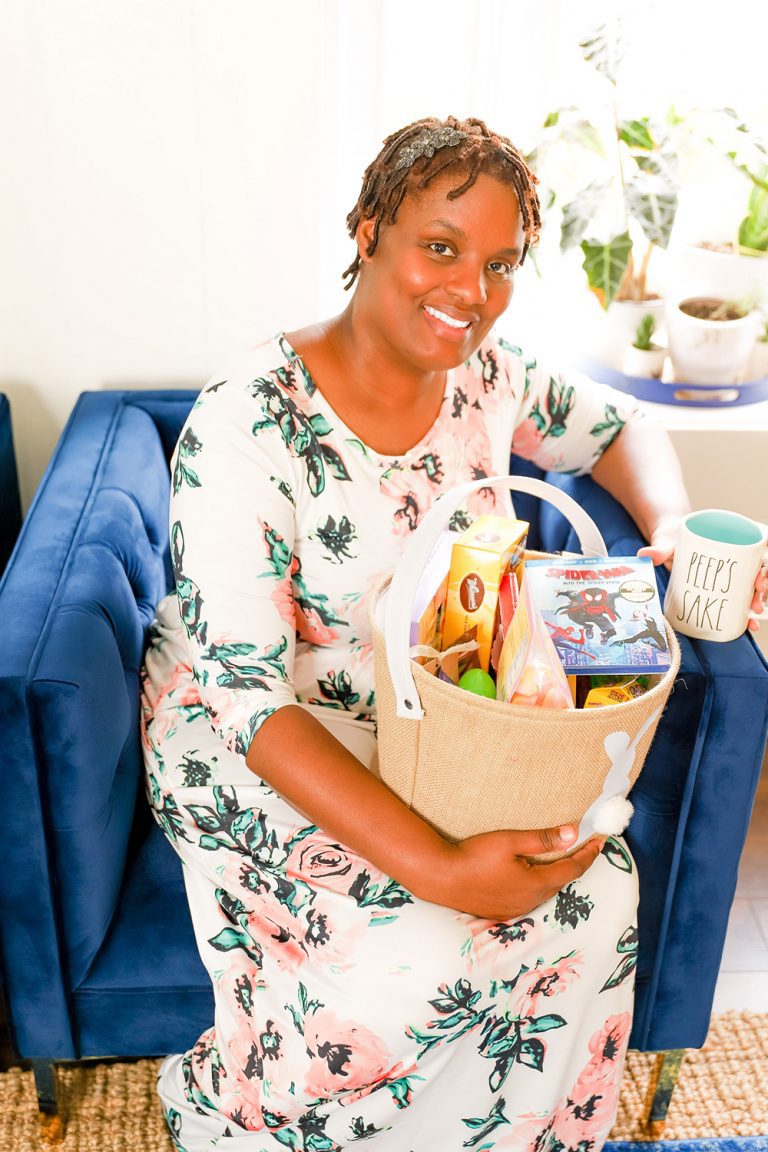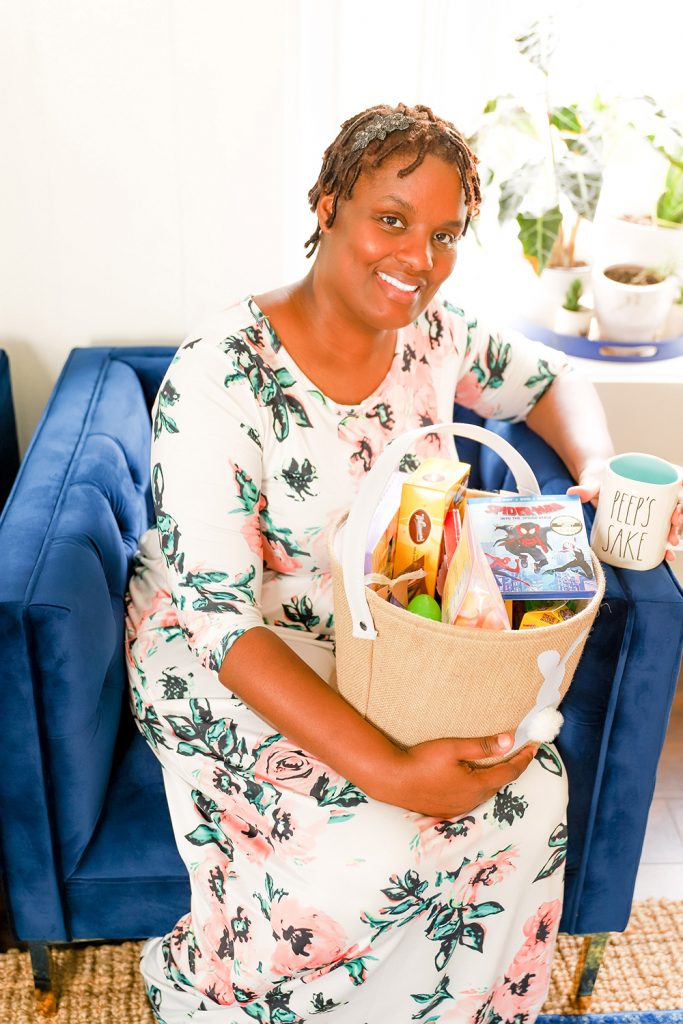 We encourage them to make good decisions and always think of ways they can help others.
We shared some of those ways we can be everyday heroes in our Spider-Verse post from last month.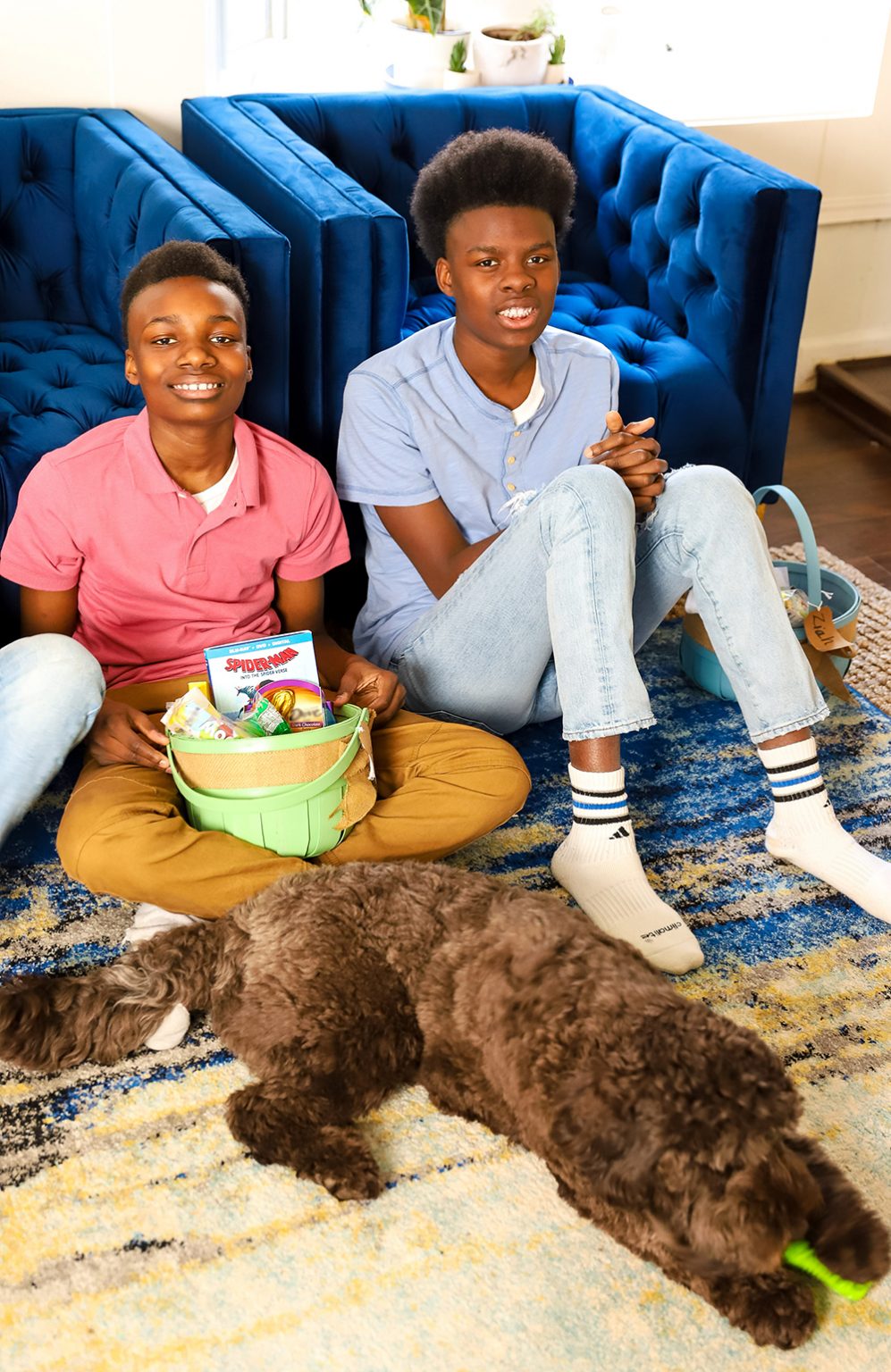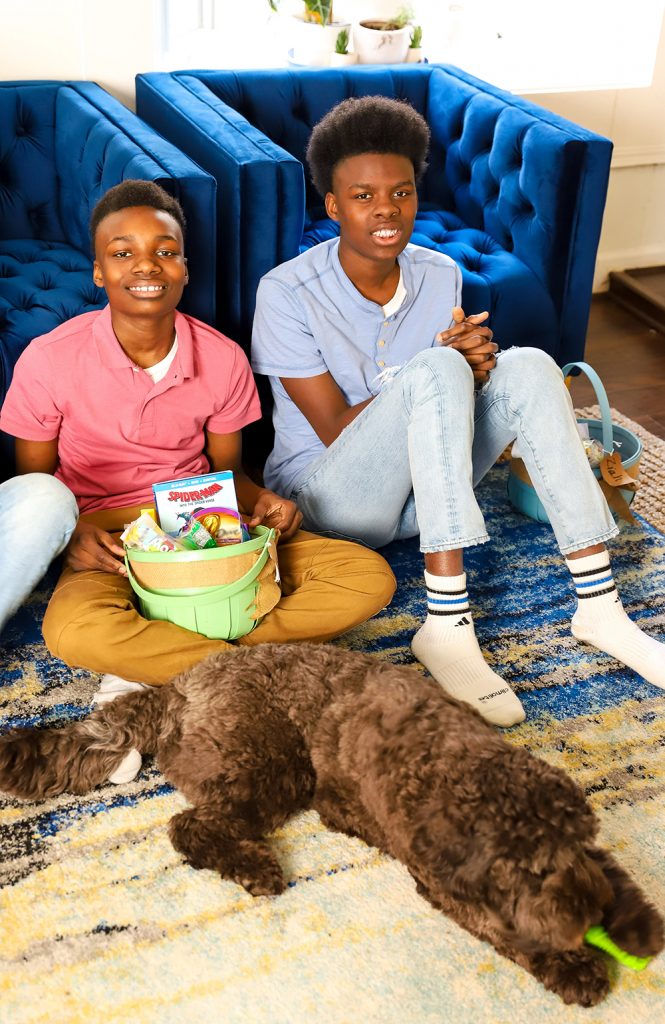 So this Easter, think about how you can share the gift of giving and sacrifice for others.
Maybe you can create an Easter basket and give it to a family in need?
Take homemade cookies to your neighbor, sing Easter songs at a local Nursing home, or donate your time at the animal shelter.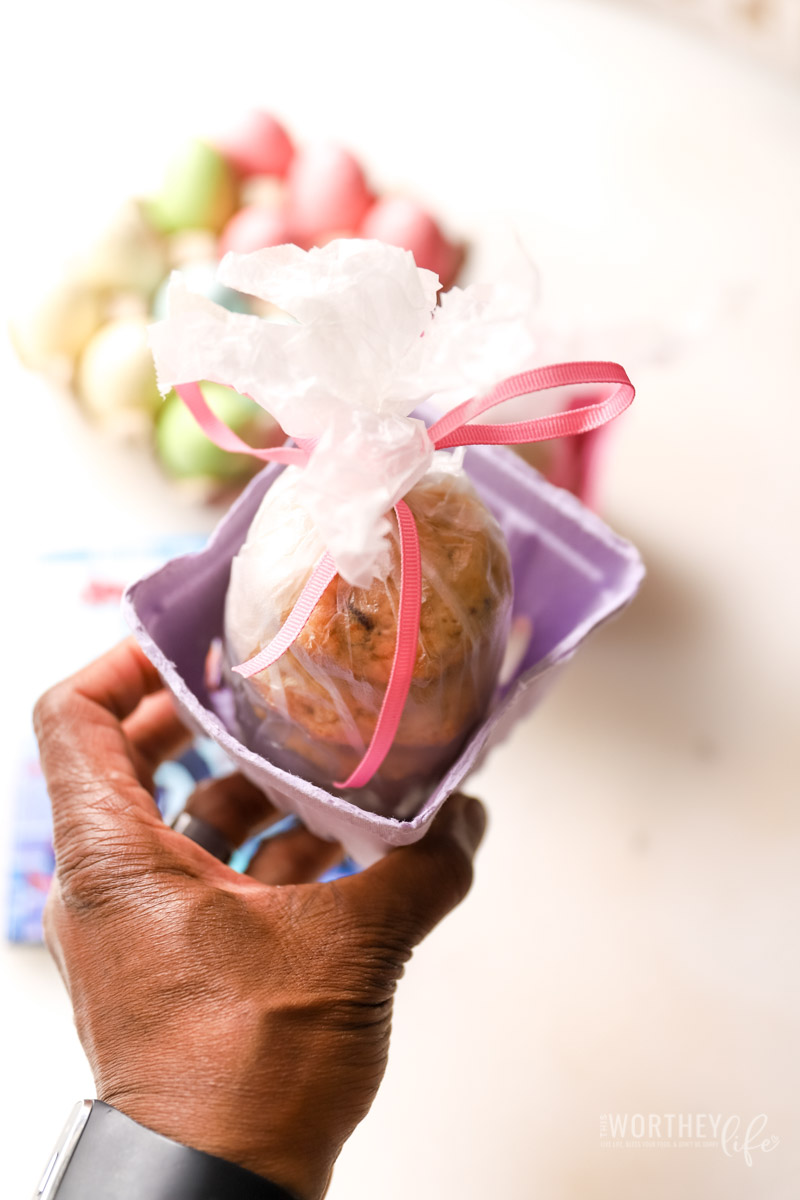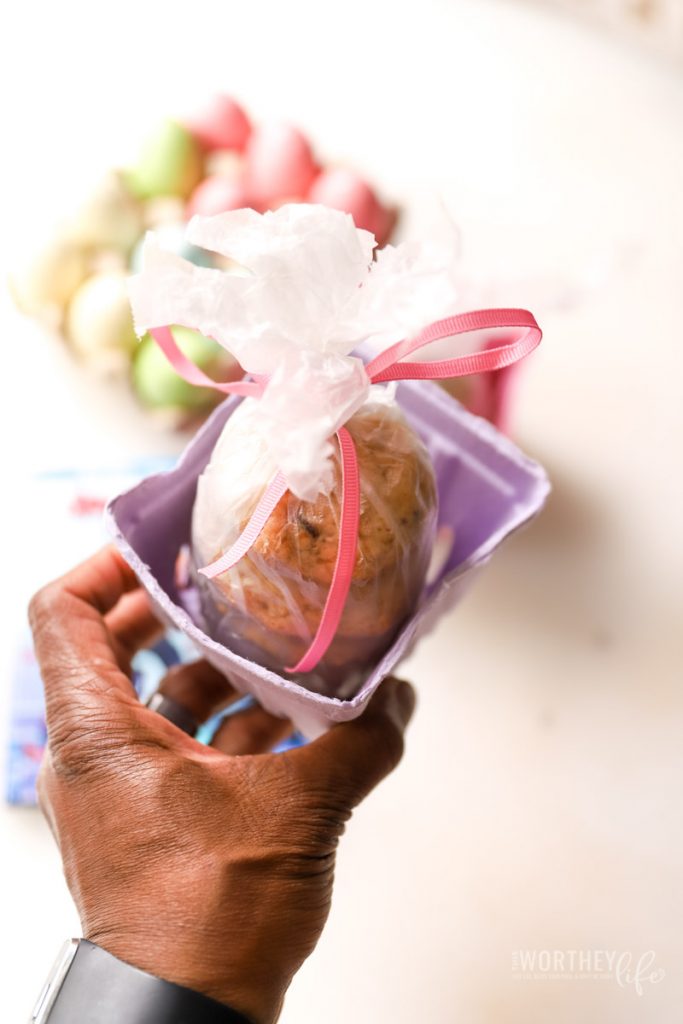 However you decide to give back, you are an everyday hero, and what you do will make an impact.
Don't forget to grab your copy of SPIDER-MAN: INTO THE SPIDER-VERSE movie available now on Digital, Blu-ray, DVD, and 4K Ultra HD, and have a movie night with your family!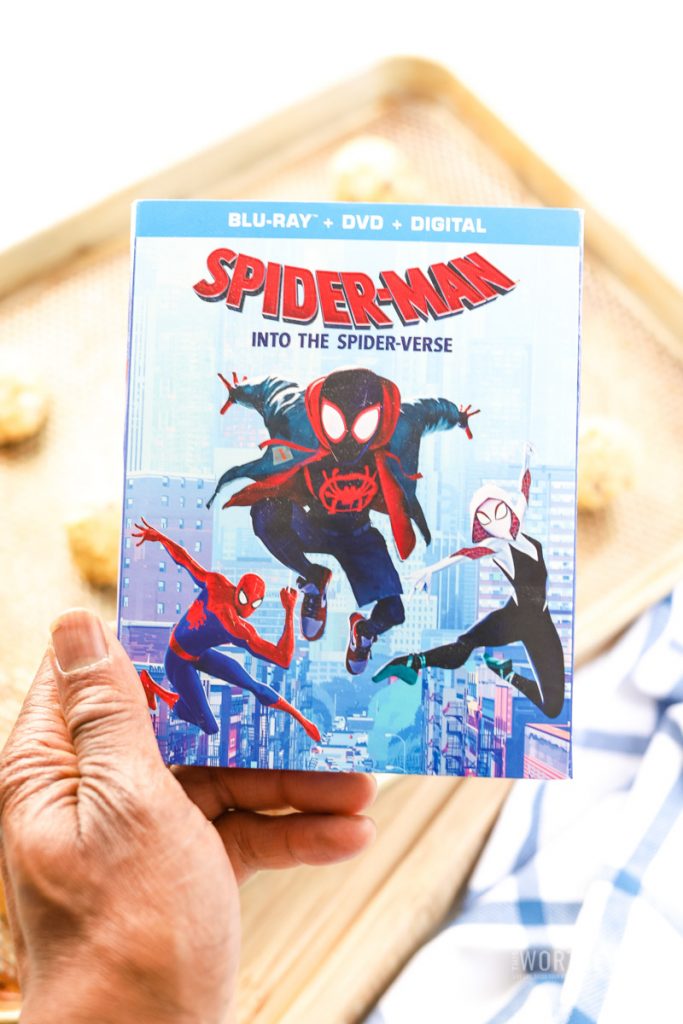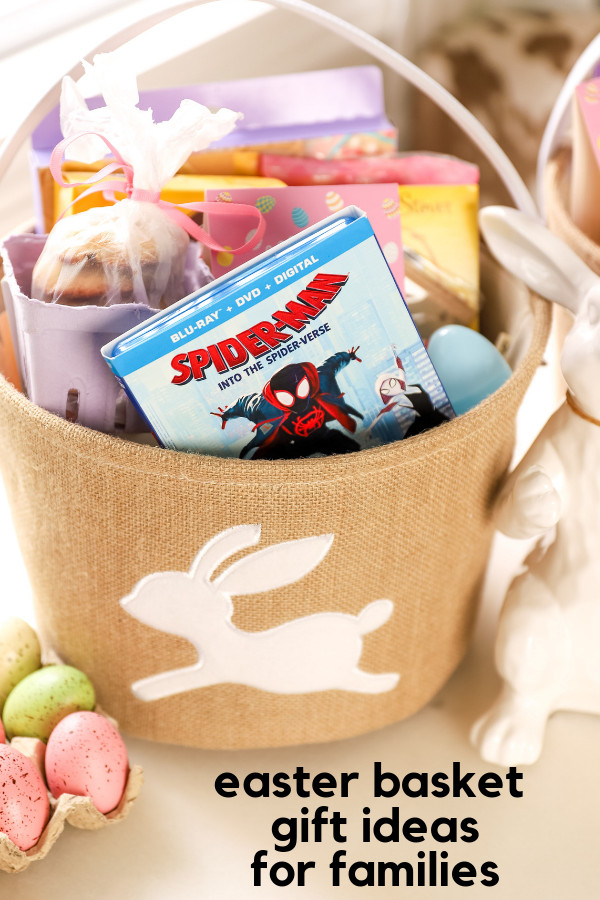 Post created 4/2019 | Updated 4/2022