Take a break from wrapping presents, and have a Merry Little Christmas with this easy Cranberry Vodka Christmas cocktail!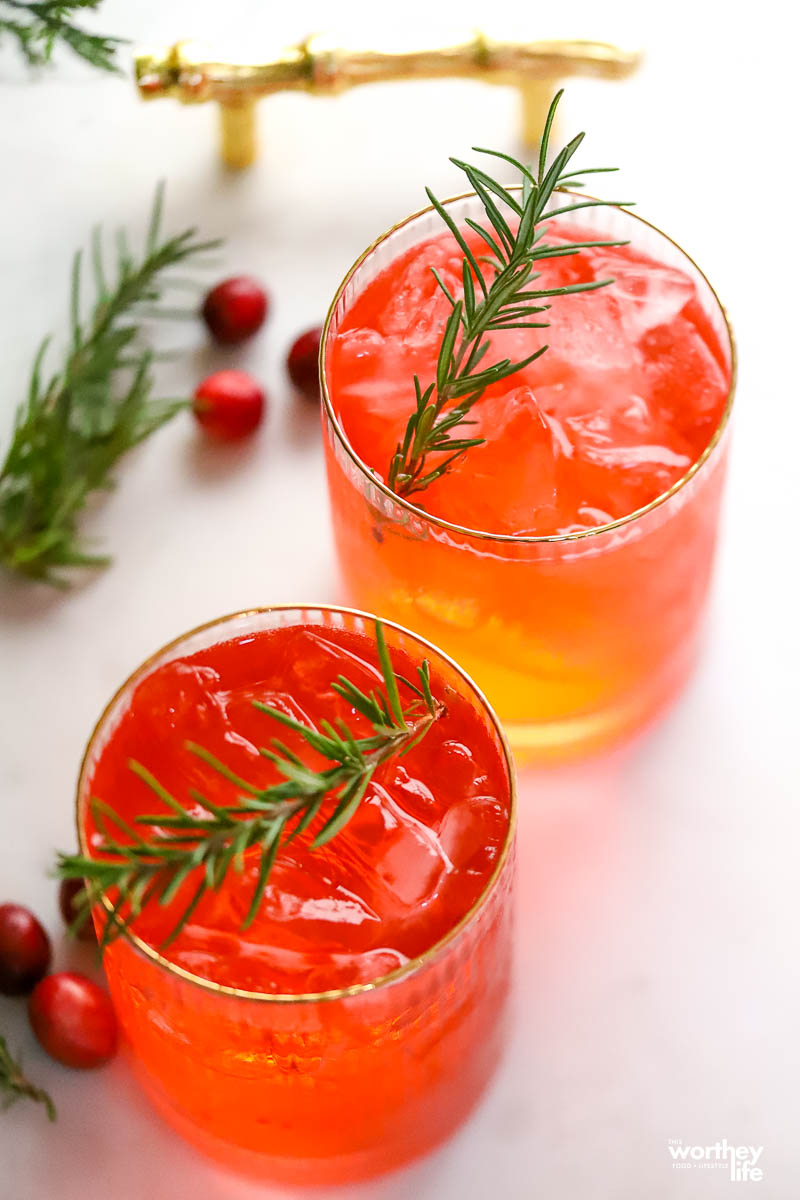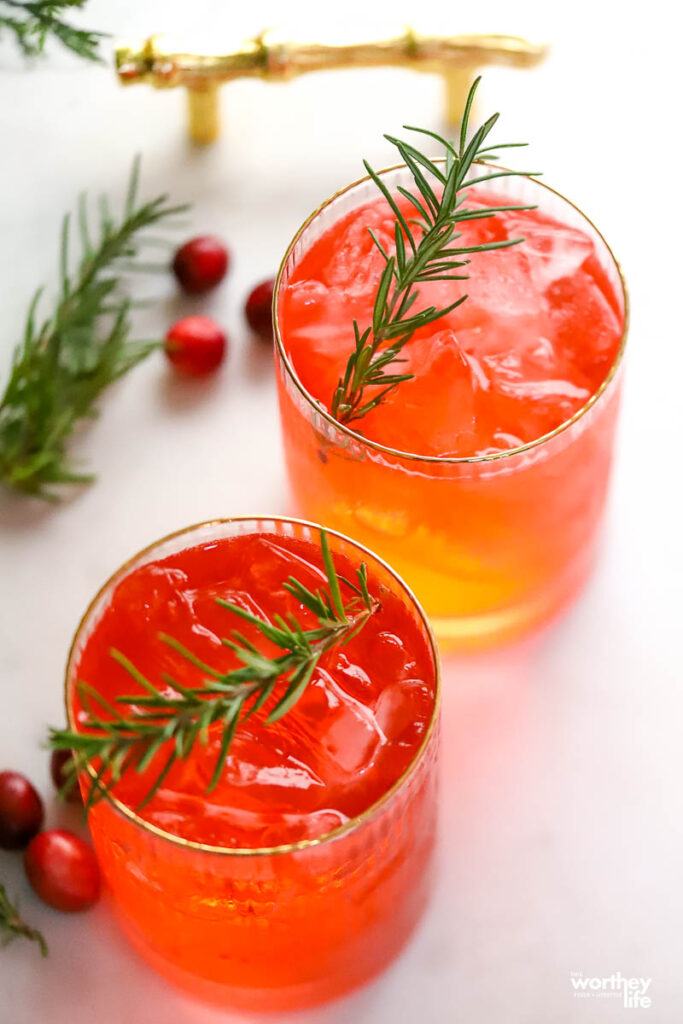 Cranberry Vodka | The Santa Cocktail
Vodka – So for this recipe you can use a plain vodka or whip up this cranberry vodka. I loved cranberry as it enhances the flavors even more.
Sweet Vermouth – This is going to sweeten the cocktail quite a bit. If you don't you can use Campari or Pimm's!
Triple Sec – Enhance with a splash of Triple Sec. This is a super delicious pairing to the cocktail.
Ginger Beer – So ginger beer is pretty spicy and will give your cocktail give you a kick.
Rosemary – I used rosemary to garnish but you are able!
Ingredients:
ice

1 1/2 ounces vodka or cranberry vodka

1/2 ounce sweet vermouth (campari or pimm's works too)

¾ ounce triple sec

3 ounces of ginger beer

1 sprig of rosemary

fresh ice cubes




Directions:
Add cranberry vodka, sweet vermouth, and sparkling red grape juice in a cocktail shaker. Add 2 -3 ice cubes and shake 4 to 5 times.
Strain into a chilled glass filled with ice cubes.
Garnish with candy cane and a sprig of rosemary.
Serve.
What if I don't have a cocktail shaker?
If you don't have a cocktail shaker, no worries. Just simply add ingredients into a mason jar or glass. Then just place the lid on the jar and shake. Then you will pour into the glass, and I like to hold the lid to keep the ice in the jar.
Can I add a splash of cranberry juice to cocktail?
Go right ahead and add in a splash or two of cranberry juice in the cocktail. This is going to really give your drink a lot more of a cranberry flavor, and offer a tart component.
What is a substitute for ginger beer?
Ginger beer holds a really sharp bite, but you can easily swap with ginger ale. You will find the flavor of the cocktail lacks a little but overall it is going to have a similar flavor.
Is ginger beer the same as soda?
Ginger beer is made with fermented ginger and sugar, it is going to have a very strong flavor. Soda is not made that way and is a carbonated beverage with a hint of ginger.
Is ginger beer actually alcohol?
Ginger beer does not have alcohol in it, it is just a mixer ingredient for drinks and cocktails.
What flavor is sweet vermouth?
Sweet vermouth is a sweet and spicy with a tad bit of bitterness to it. You will find it is a dry flavor similar to a white wine. It is used a lot in mixed drinks and a variety of cocktails.